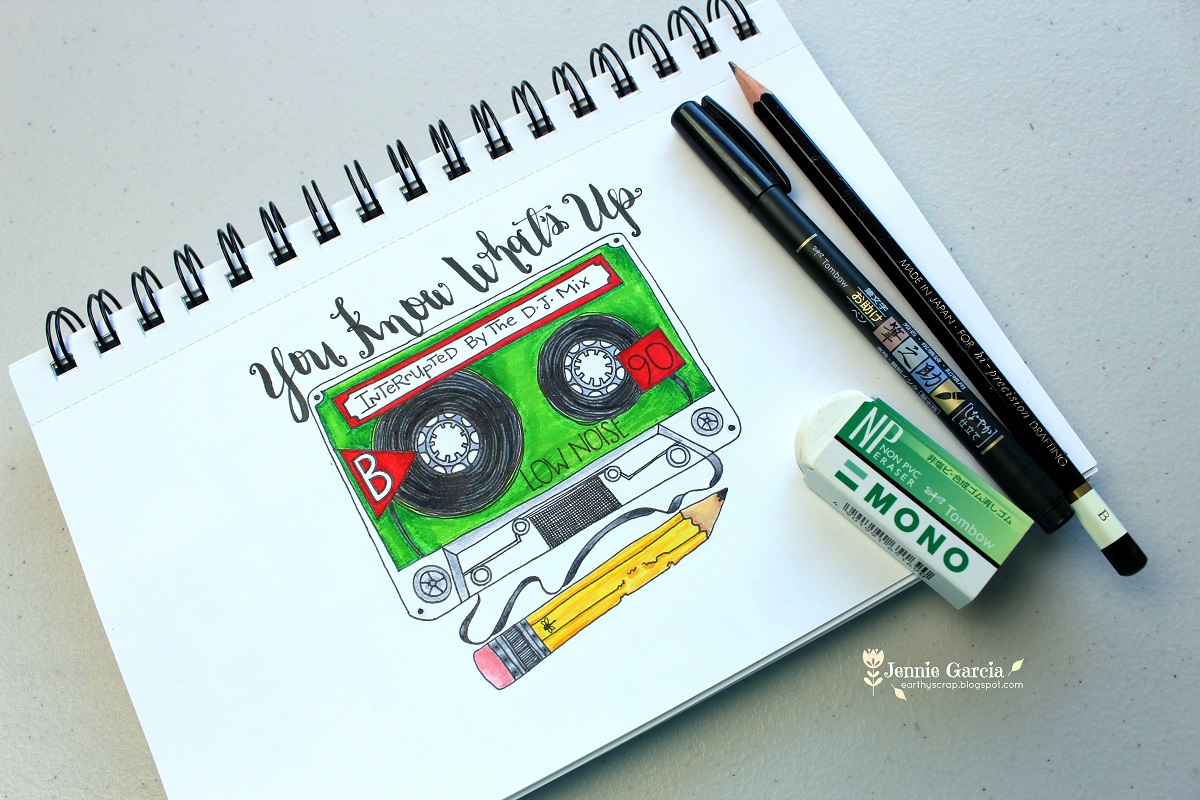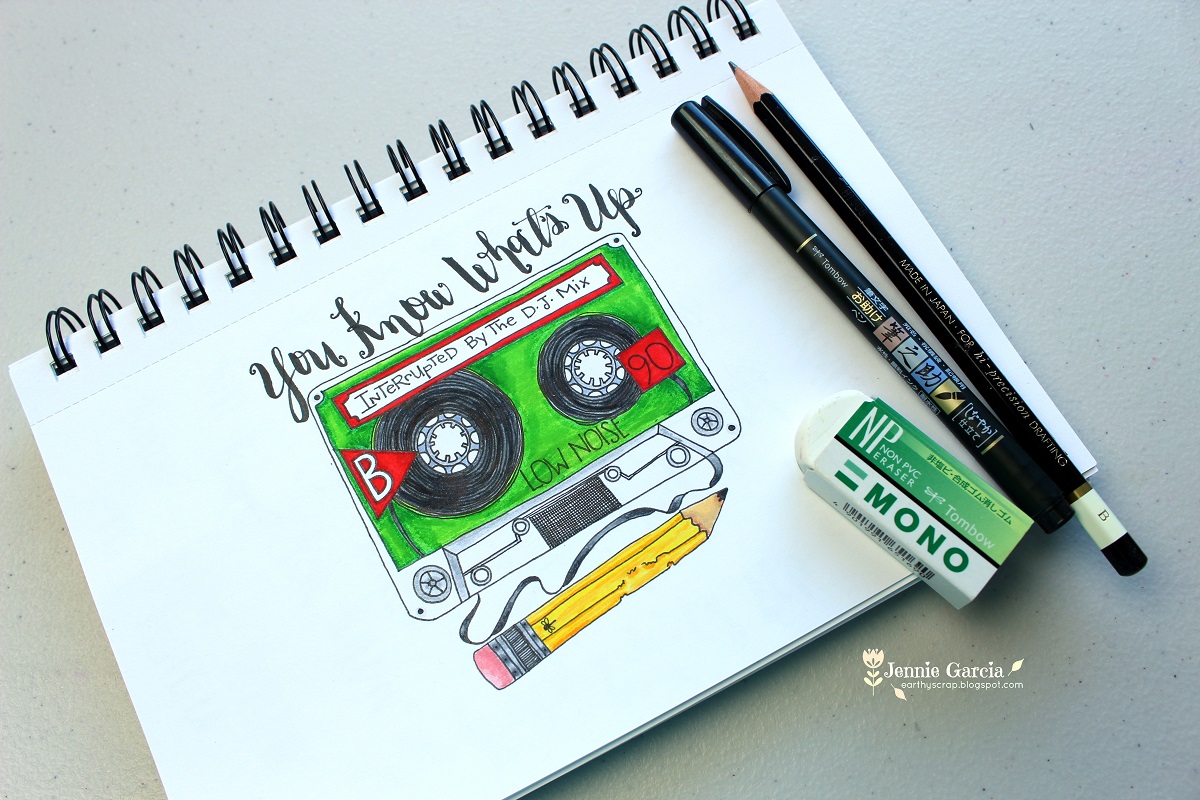 TGIF! This week we have all been inspired by music! I felt a little artsy so I drew a cassette. For those on you under 20, this is how we listened to music in the olden days.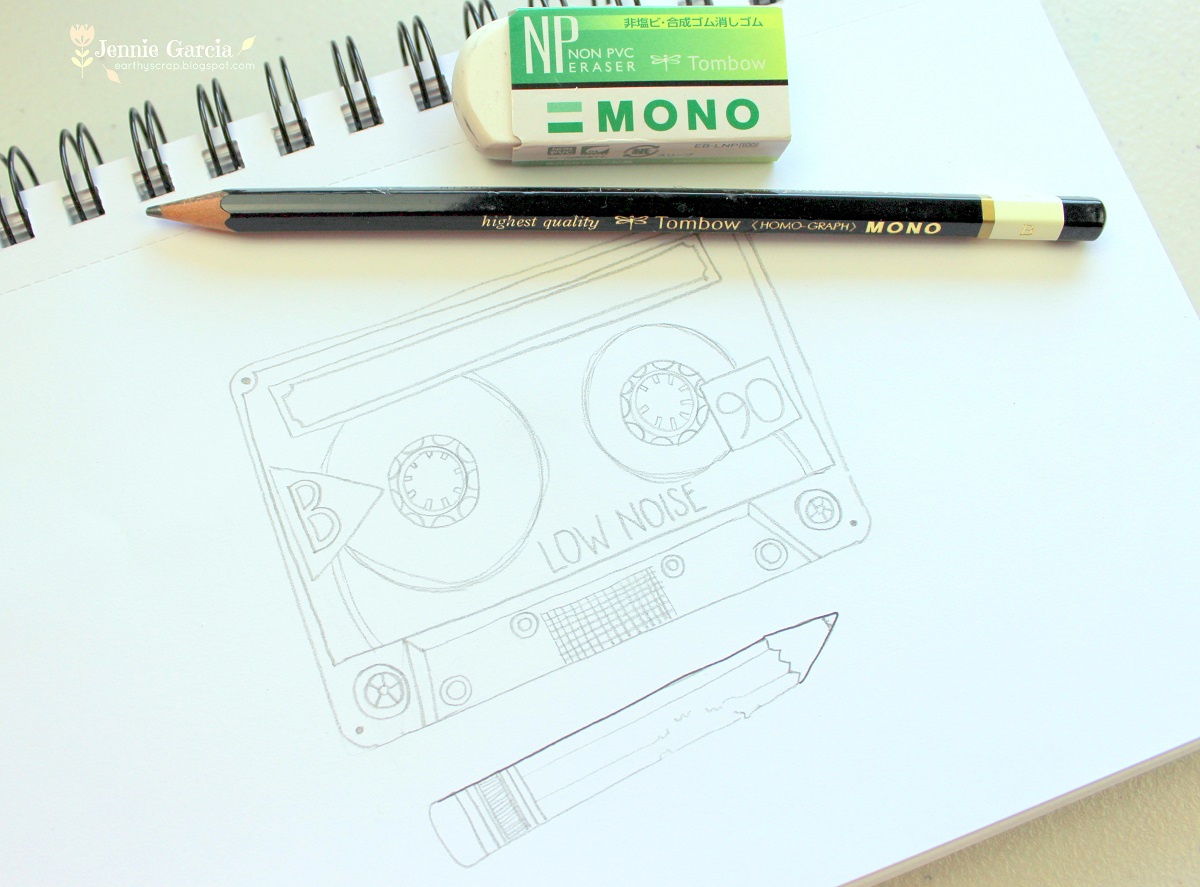 I always keep my Drawing Pencil and Tombow Mono NP Eraser handy, they are the best for sketching! This eraser is my absolute favorite! After that I outlined my drawing. To color my image I used Tombow Dual Brush Pens. Then, I practiced that phrase a LOT on another piece of paper before doing it here. I played with different letters, sizes and styles before deciding on this one. I used the Tombow Fudenosuke Soft Tip Brush Pen.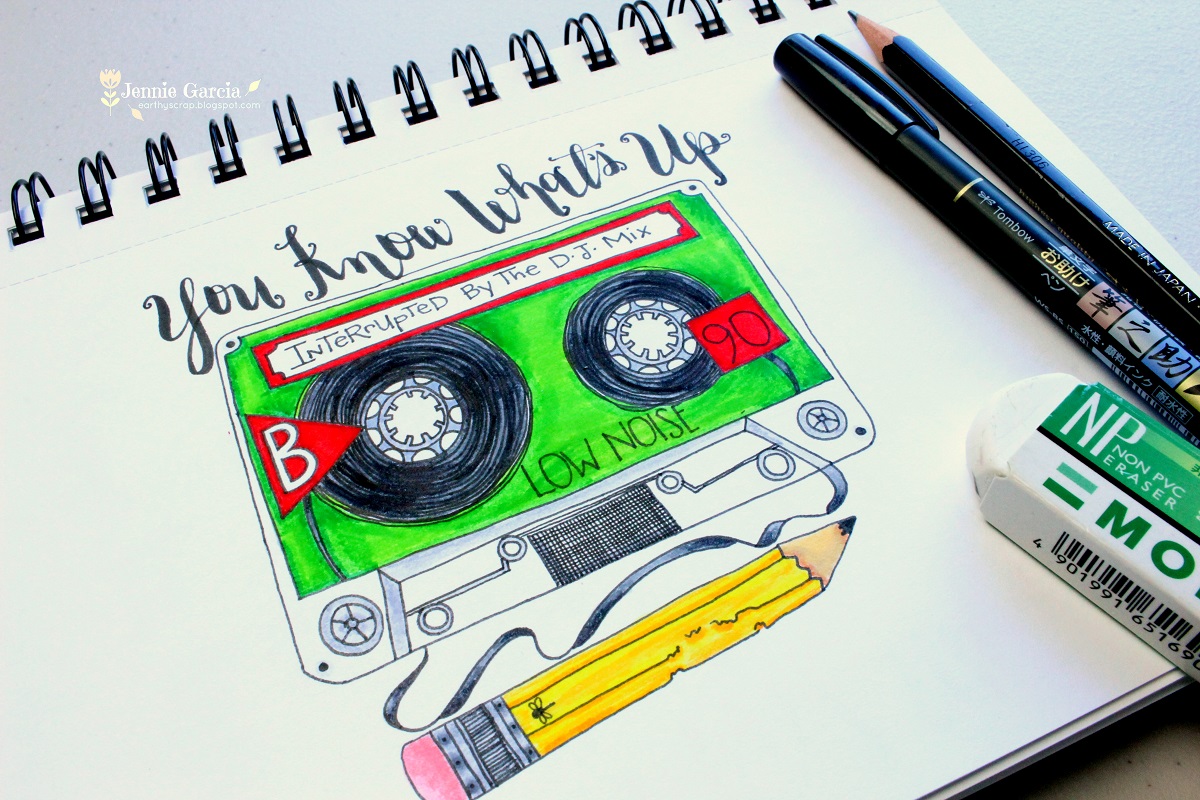 Then I decided to play a little with the Tombow Dual Brush Pens. I see all that beautiful lettering on Instagram and mine is nowhere near that beautiful. But practice makes better! If you want to see awesome Lettering on Instagram check out these accounts: @tombowusa, @magicmaia @abbyguempel, @amandarneill, @renmadecalligraphy and @piecescalligraphy They have lots of cool tips and some of them have videos!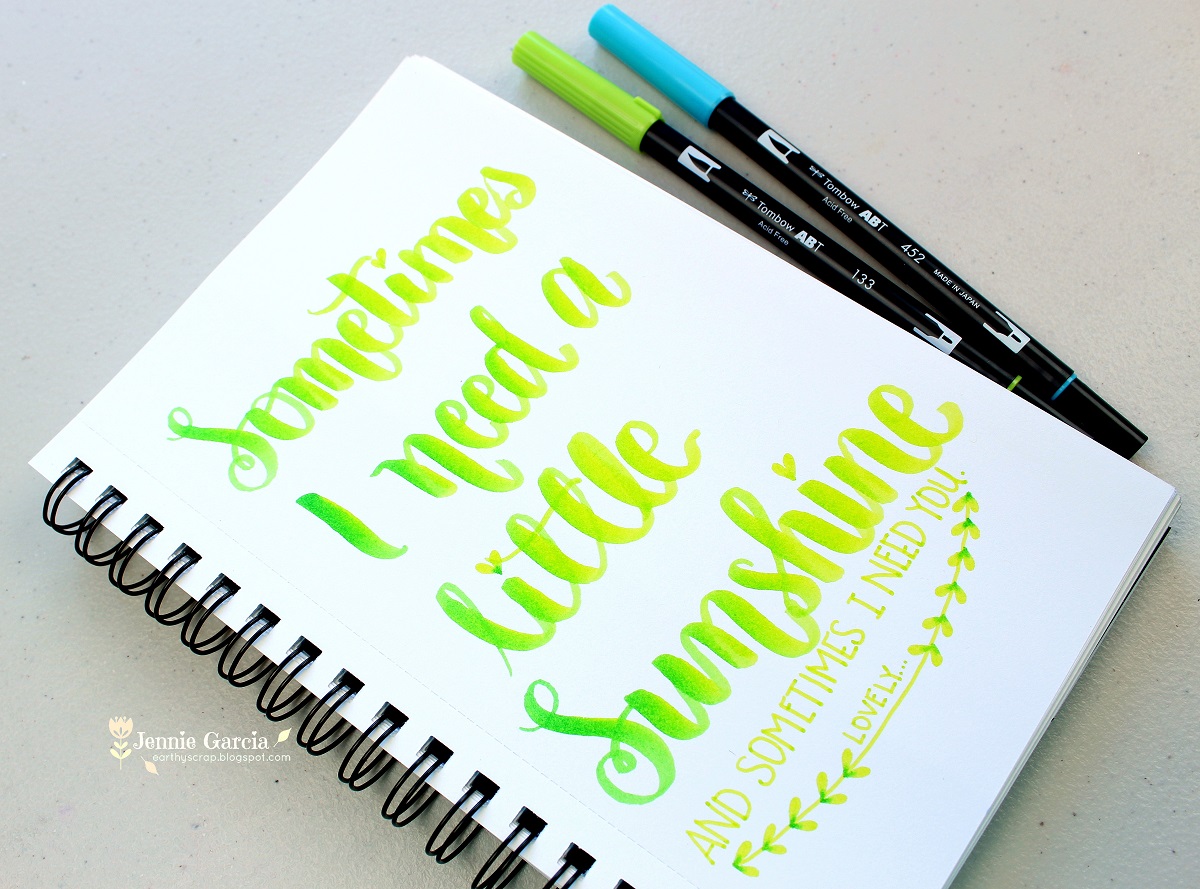 I am crazy about the Tombow Blending Palette. To make a two tone word like these scribble with the darkest color on the blending palette and pick up the color with the lighter color. Don't worry, the tips of the Tombow Dual Brush Pen are self cleaning so it won't damage your pens, not even if you use yellow on black! Awesome, right?!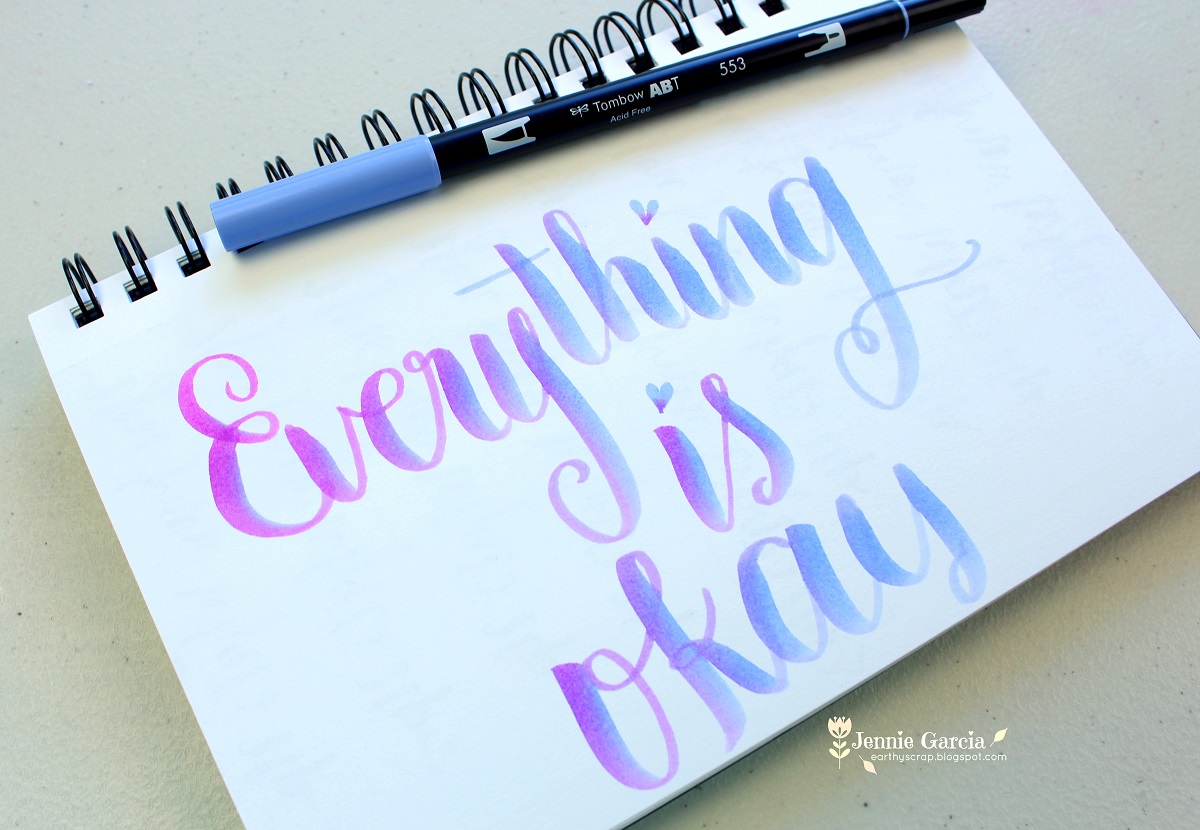 If you want to get an idea of what colors would look nice together check out this FREE Printable Tombow Dual Brush Pen Color Selector and Tracker!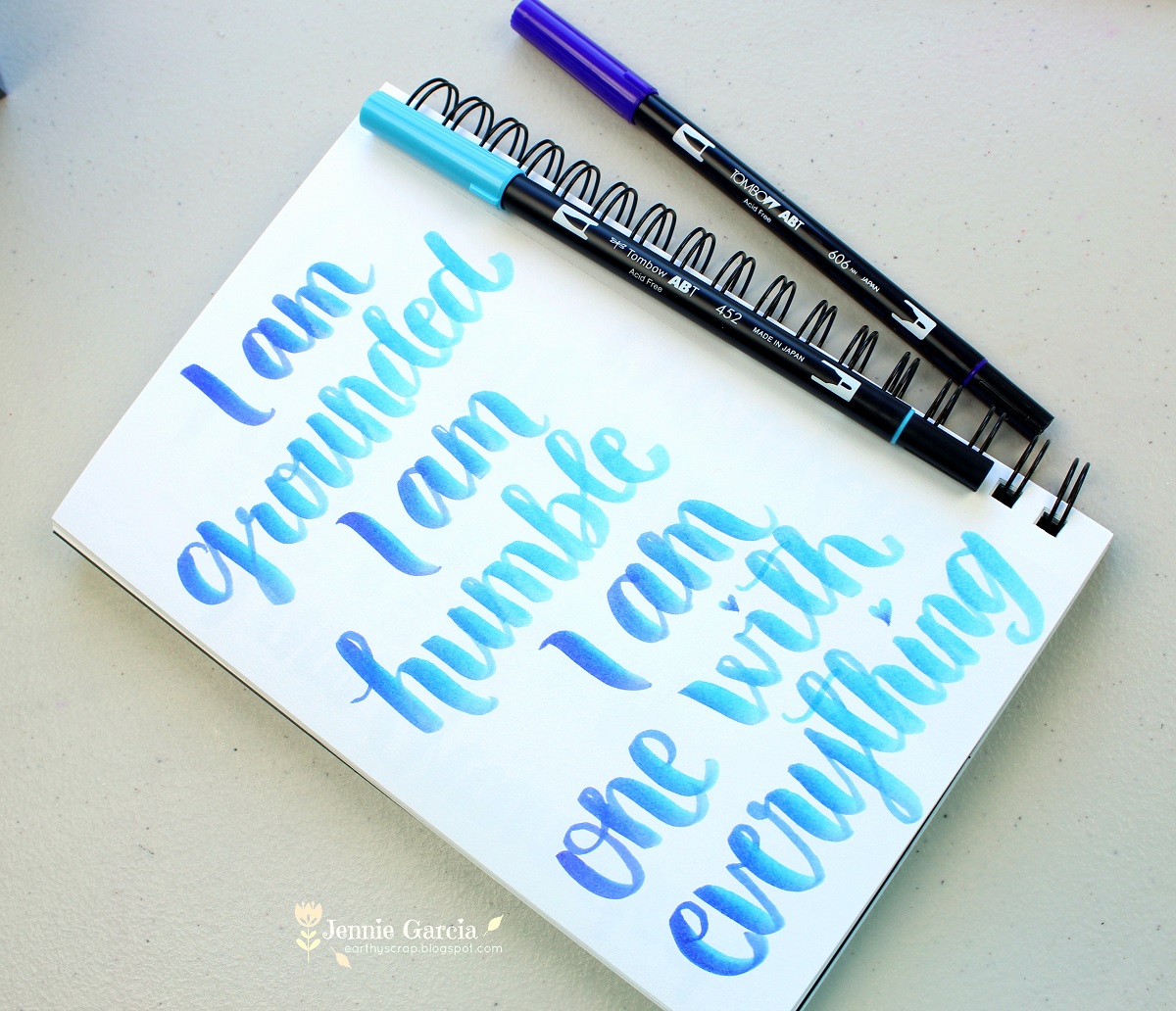 You can also add more details using the fine tip of the Tombow Dual Brush Pens!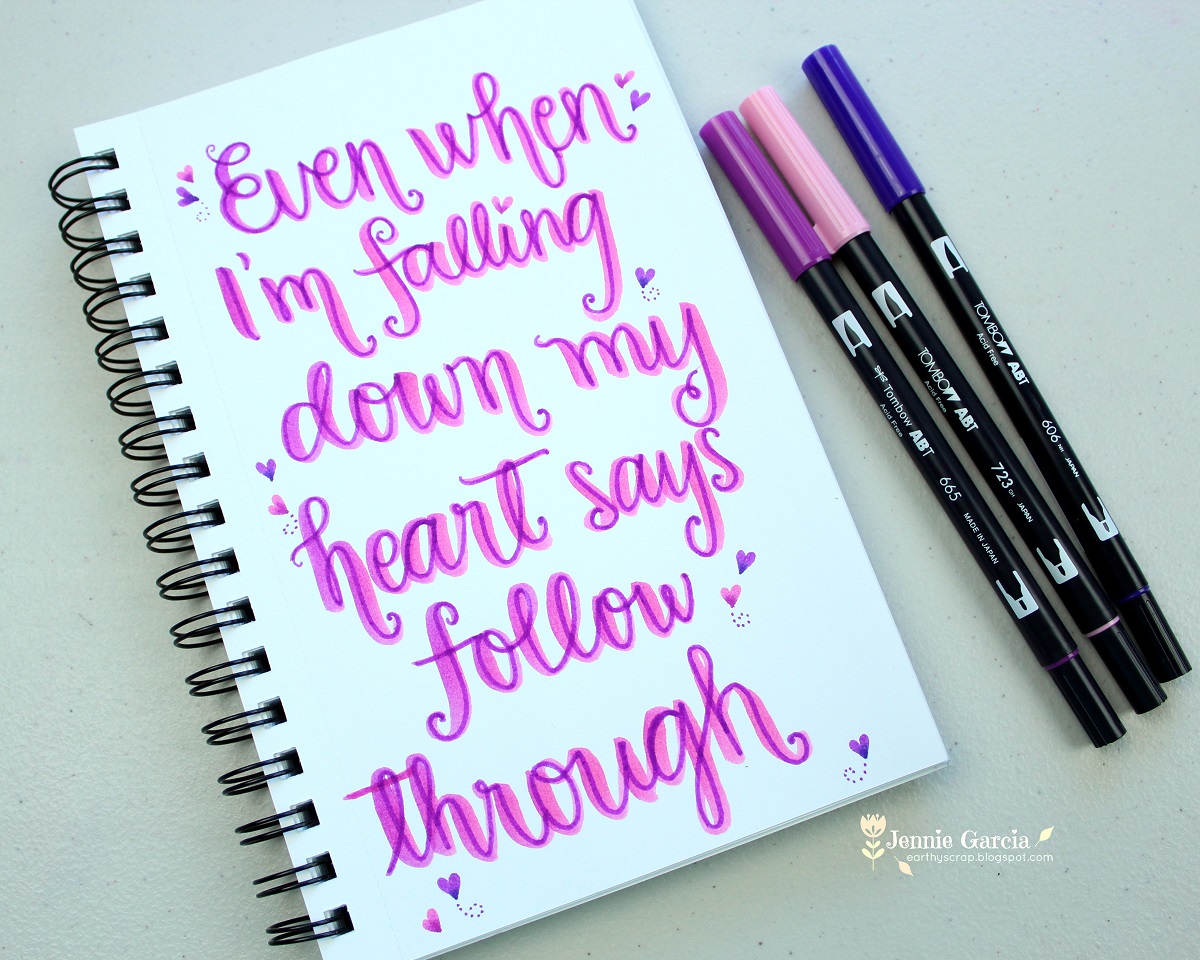 Well that's all the lyrics I have for today! Do you have a favorite lettering artist? Do you listen to music when you letter or craft? Let us know in the comments!
I hope you enjoyed this post! And don't forget that today is the last day of the Labor Day Sale! Use the coupon code LABORDAY to get 35% off EVERYTHING!