Hey there and welcome to the 80's! You've made it to the neon years. The 80's were filled with big hair, bell bottoms, bright colors and hardly any technology. I was born in '81 and loved growing up during this time. What I remember most is talking. Whether it was to friends, family or neighbors. Now all you do is text or email. It has become very impersonal. Today I've created a Neon card for you using word bubbles. Those bubbles signify talking to me and the colors scream the 80's! Check it out.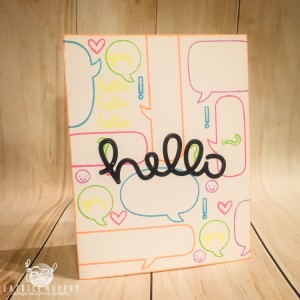 Here's what you'll need:
White cardstock
Neon Inks
Die cut
I kept it clean with a white card base and used different word bubbles and ink to create a neon colored background.
I then filled in gaps with smaller icons. No hashtags, just these super simple emojis (They weren't called that then though)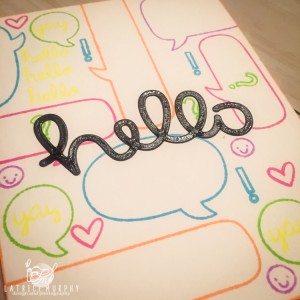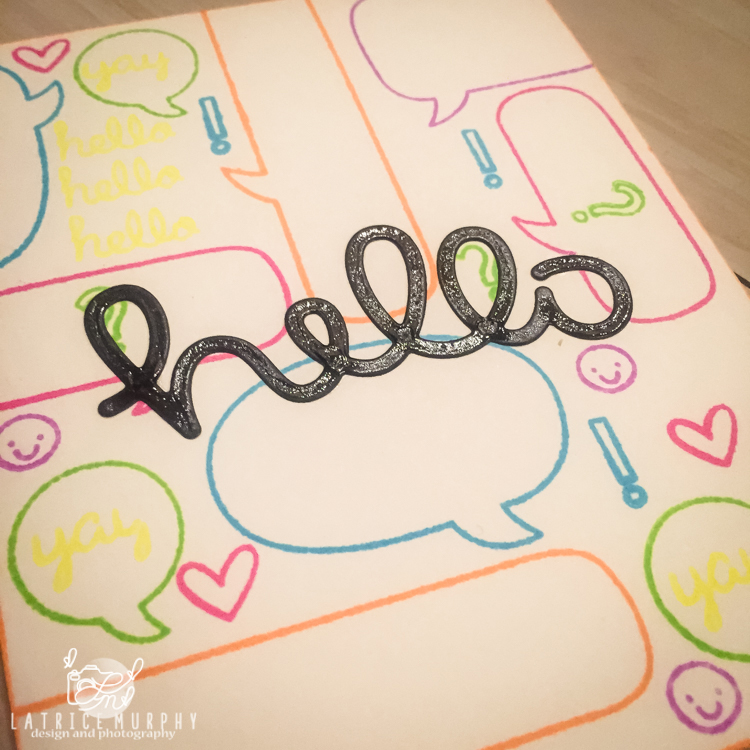 Next I needed a bold contrast so black was perfect. I die cut the hello from black cardstock and covered it with Tombow MONO Aqua liquid Glue. I love the shine it gives to the die cut. Kind of like the pleather pants from the 80's. Gotta love those. Below I show you one hello with the Tombow MONO Aqua liquid Glue and a second without it.
To adhere the hello use the Tombow MONO Aqua Liquid Glue for that as well.
I love the finished card. I can't wait to snail mail it to a friend so she can call me and we can talk on the phone like we use to do. Thanks so much for stopping by today and visiting the 80's with me. Tomorrow it's the 90's and Jennie will have something fun for you I'm sure.