It's Halloween Card Week here on the Tombow USA blog and I am excited to experiment!
I created a trio of cards that I can't wait to share with you now!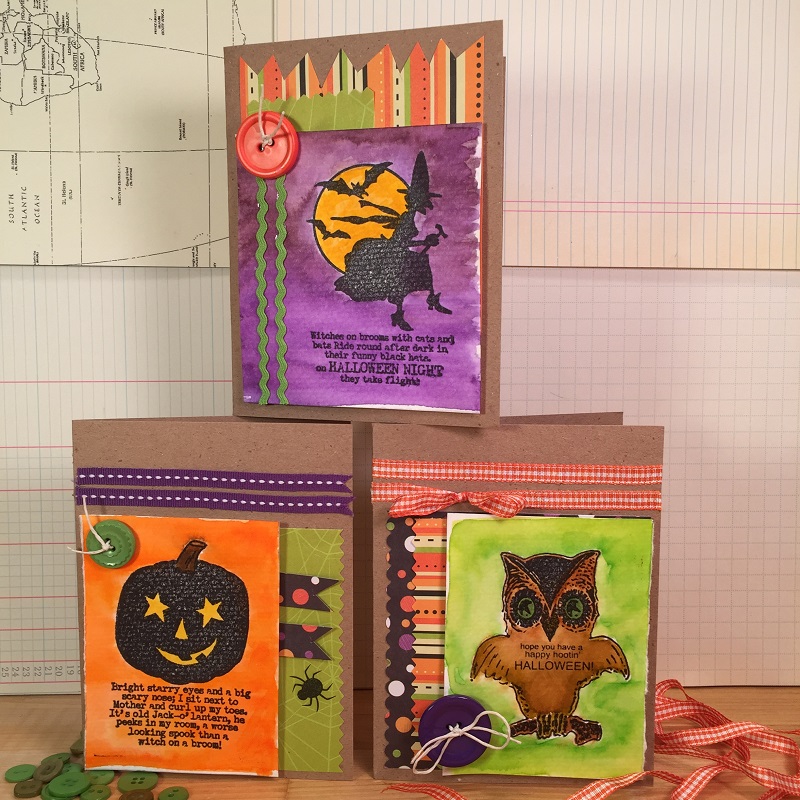 Start out with A2 Kraft card blanks.  Measure and cut three squares from 90 lb. Watercolor paper 4″ by 4″.  Stamp images on watercolor paper with archival black ink.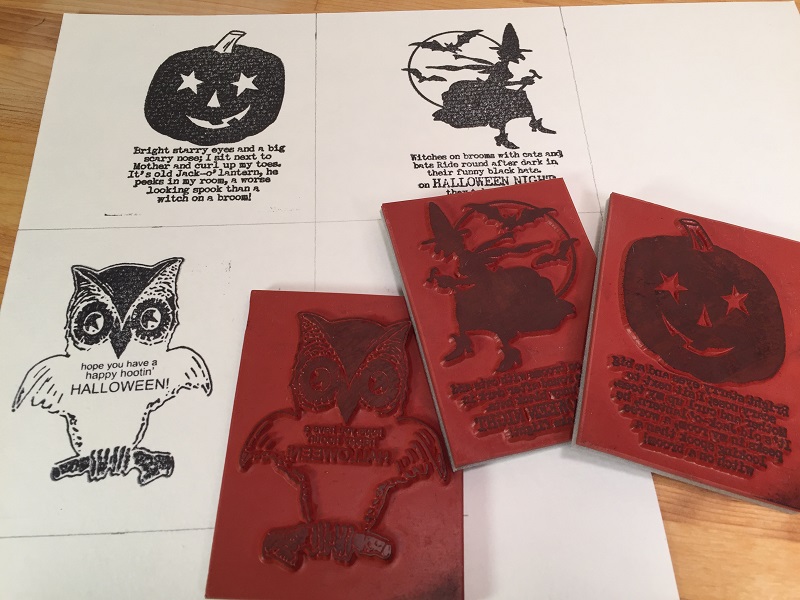 Color in images and backgrounds loosely with Tombow Dual Brush Pens.  Witch: 993, 025, 679 and 636.  Jack-O-Lantern: 025, 969, 925 and 933.  Owl: 947, 696, 977, 026, 173 and 133.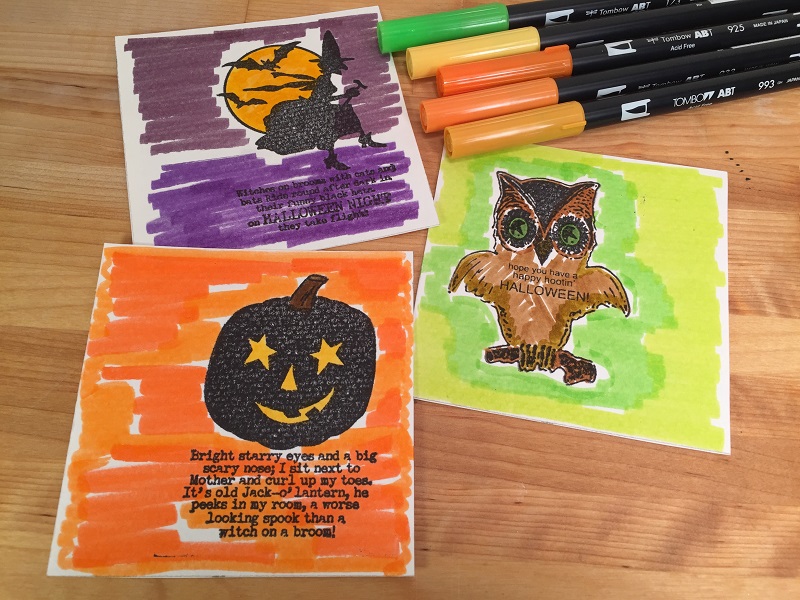 Blend colors with paintbrush and water, let dry.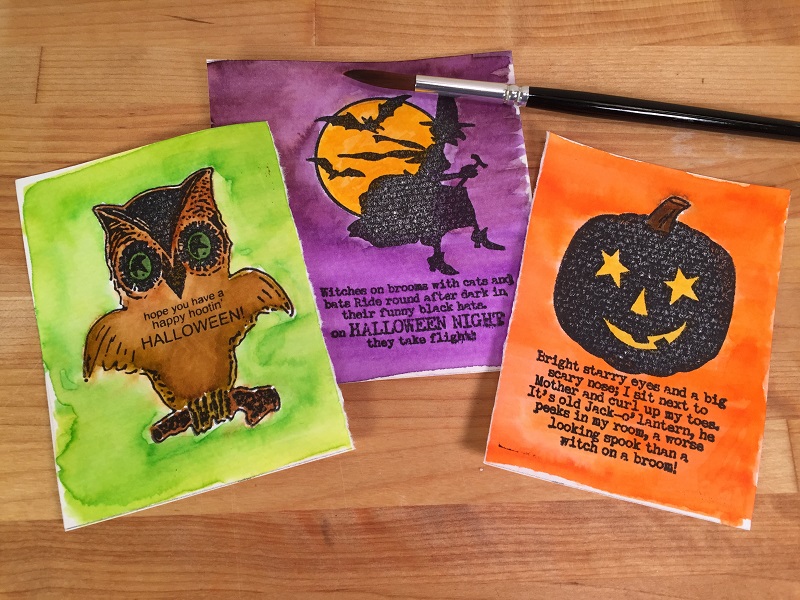 Attach Halloween themed papers to the base of the cards with Tombow Xtreme Adhesive, remember to roll the adhesive then snap it off to the side for a clean application.  Trim watercolor images and attach to card fronts with Tombow Foam Tape for dimension.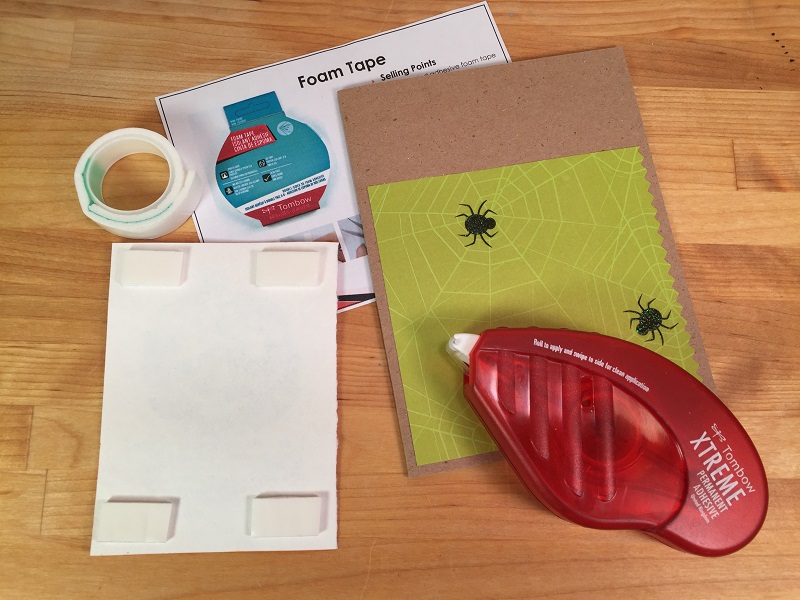 Attach fibers to card with Tombow Xtreme Adhesive.  Thread string through buttons, tie in a knot or bow and attach to card fronts with Tombow Adhesive Dots.  These dots are great because they are colored, so you can see them on your work surface as well as on your project.  Add additional Halloween themed papers with Tombow Xtreme Adhesive.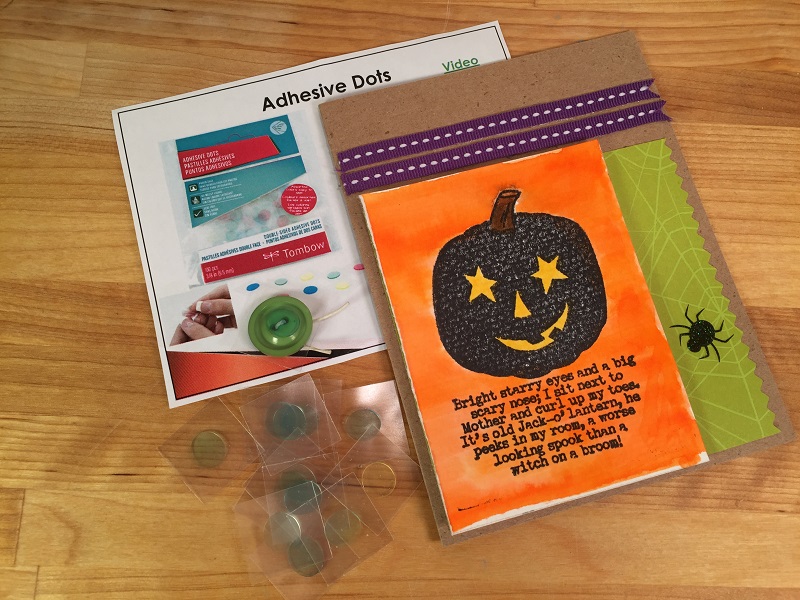 Here are close up photos of each card…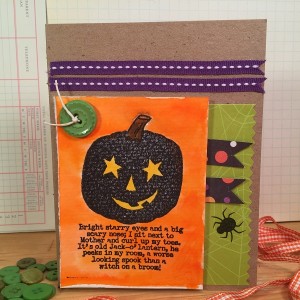 These cards were quick and easy to make in just about an hour!  Grab your Tombow supplies and and craft up some creepy cards for friends and family this Halloween!
Find more Tombow inspiration on Facebook and Twitter.
Thanks for stopping by! -Beth