All week long we are sharing DIY ornaments here on the Tombow USA Blog. Today I am sharing mini piñata style ornaments that I made to decorate a tree filled with heritage ornaments from my family. The trick to making these DIY piñata ornaments quickly and easily is Tombow MONO Multi Liquid Glue!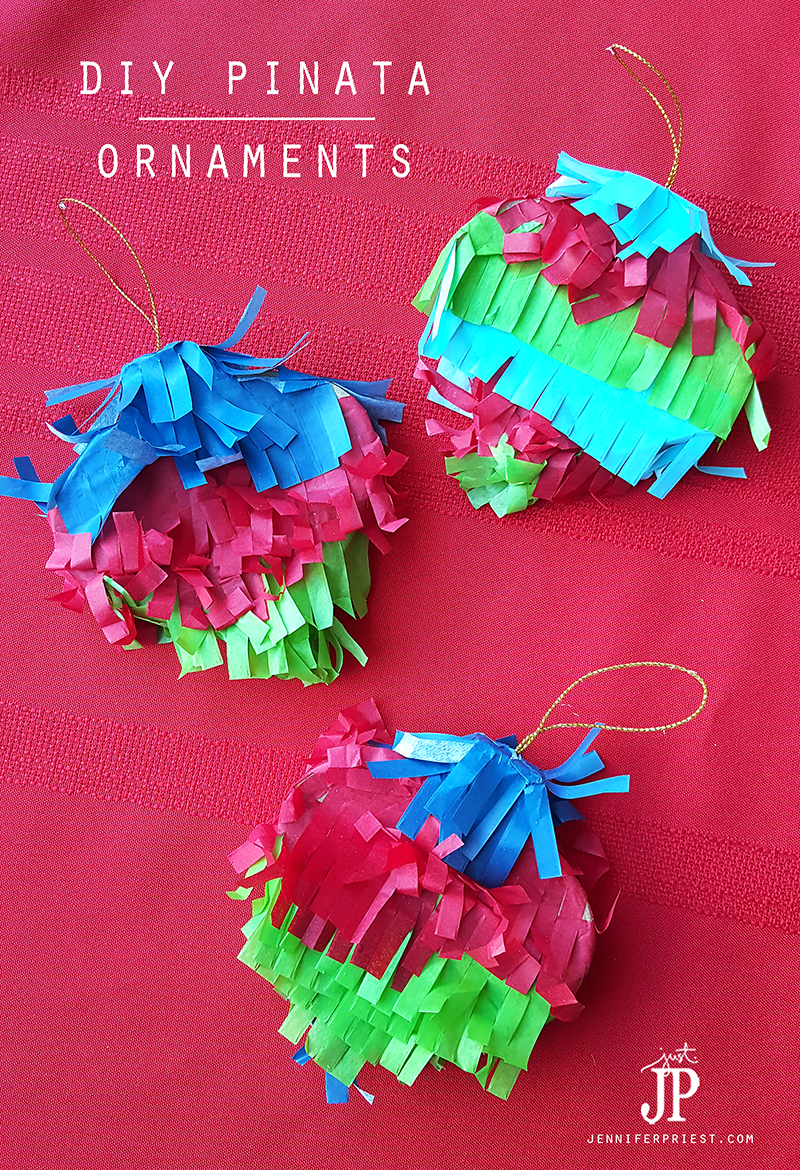 This tree is decorated with ornaments handmade by me as well as by my grandmothers. The felt angels were made by my Mexican and Native American grandmother. The Little Red Riding Hood ornament and folk art style ornaments were made by my American grandmother. And I made the mini piñata style ornaments. There's also a mini Christmas stocking that Katie decorated, hanging from the tree.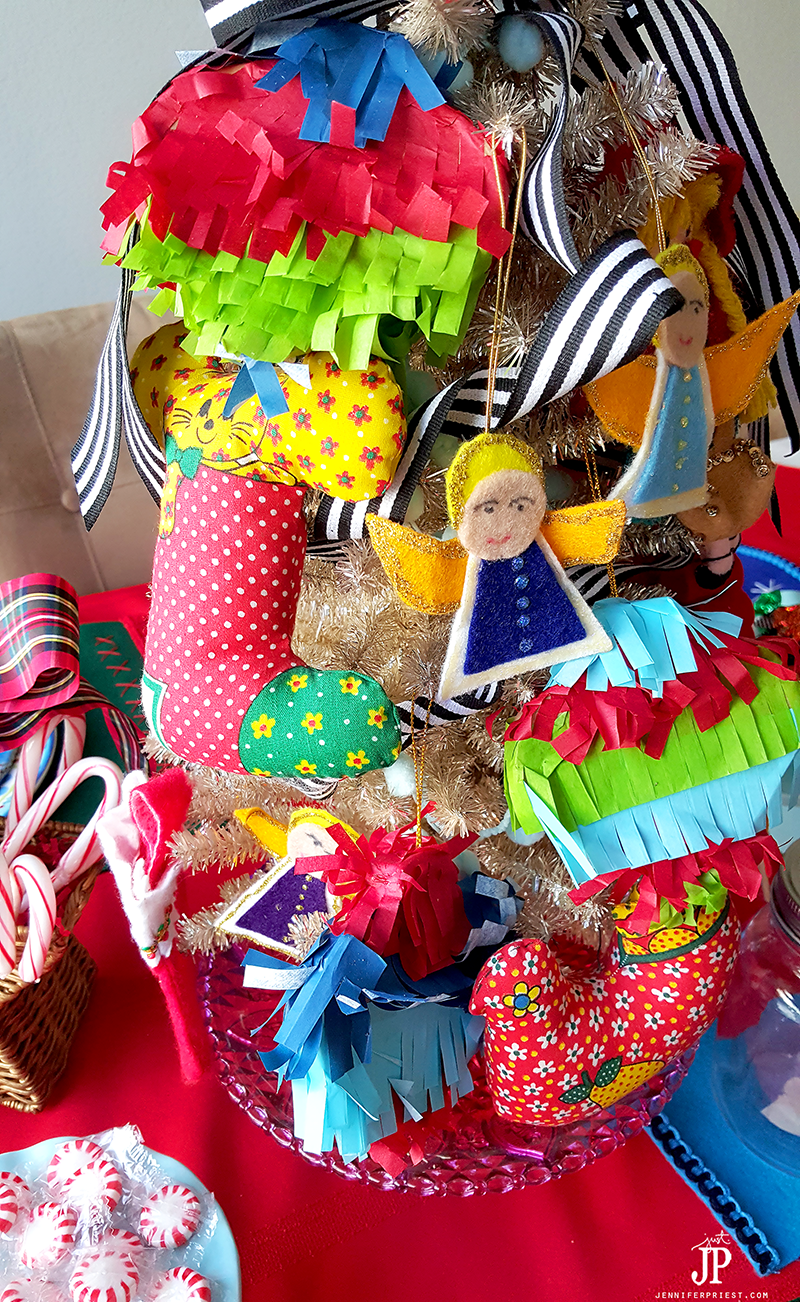 You can create your own heritage style ornaments to fill out a tree filled with heirlooms from your family. Today I am going to share how to create the piñata style ornaments. They are super easy to make! Here's what you'll need:
Paper Mache Ornaments
Scissors
Colored Tissue Paper
DieCutting Machine + Fringe Die OR Fringe Scissors
If you don't have a diecutting machine or fringe scissors, you can cut the fringe from the tissue paper by hand.
Here's how to make them:
Instructions:
Cut the tissue paper into 2″ wide strips.
Die cut or hand cut fringe from tissue paper.
Apply Tombow MONO Multi Liquid glue to the paper mache ornament.
Starting at the bottom of the ornament, apply layers of tissue paper fringe to the ornament in rows. Change colors of tissue paper to create a striped effect.
Continue applying tissue paper fringe to the ornament until the entire ornament is covered. Allow to dry.
Hang from the tree and enjoy!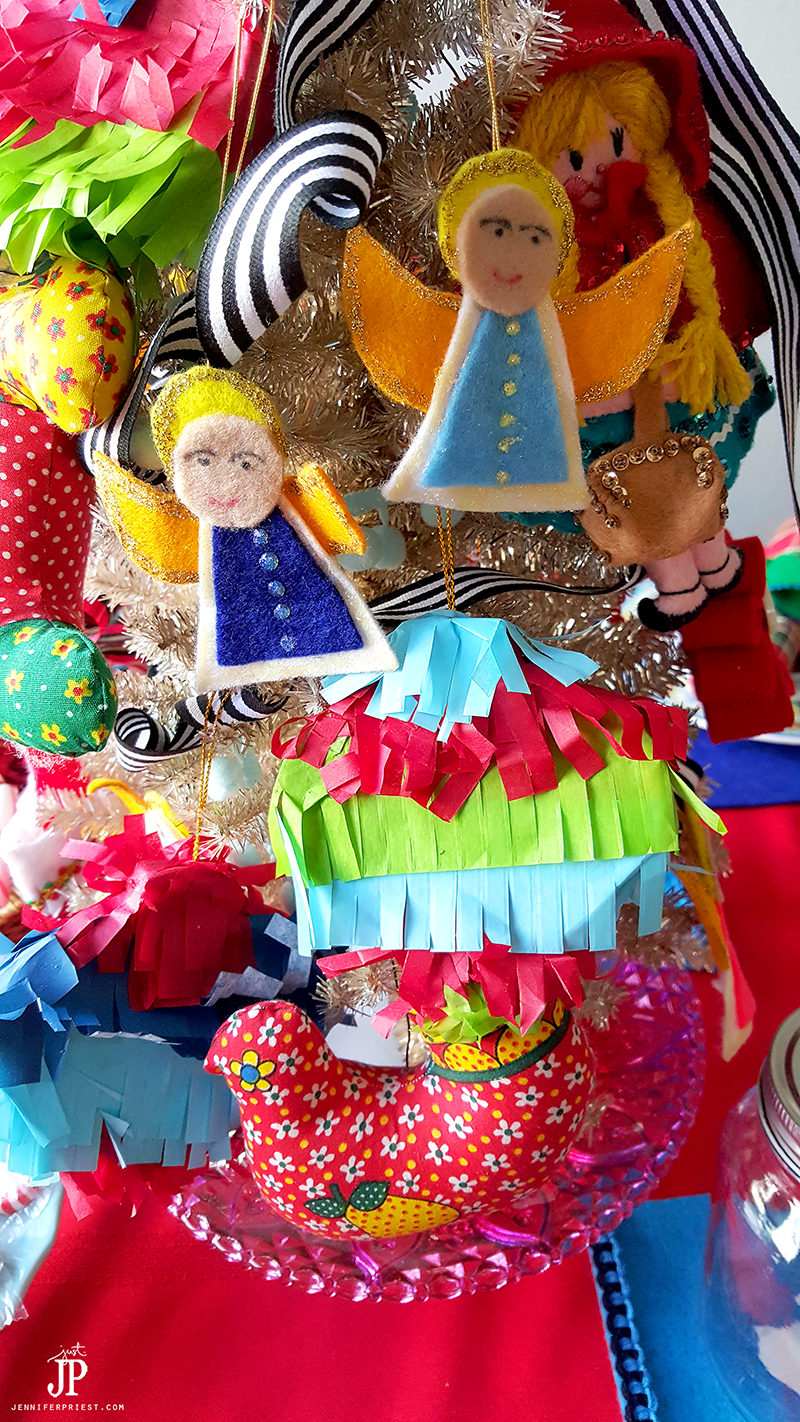 Thanks so much for stopping by the Tombow USA blog today. For more projects like this, visit my blog at Just JP.