Hi Everyone, Beth here to share with you my mixed media Nesting Bird to celebrate National Craft Month during the month of March.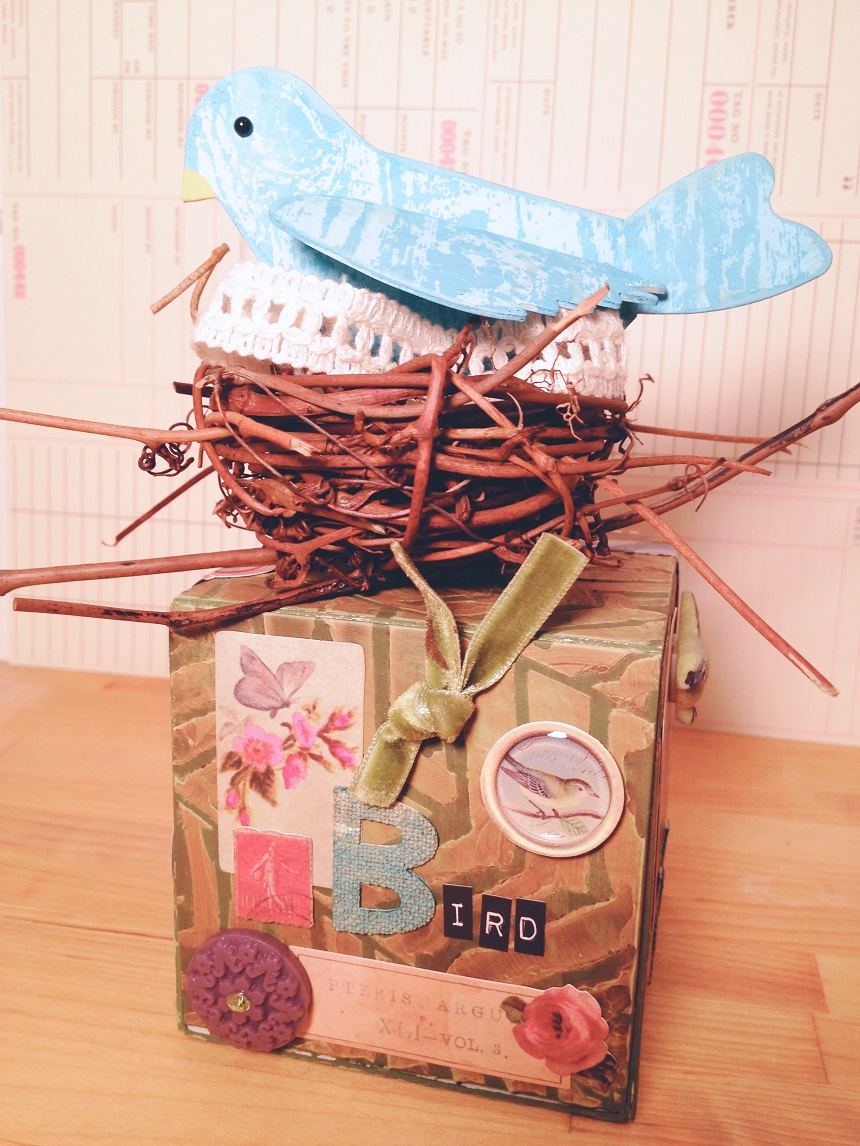 I love mixed media and dimensional design, so crafting with my friend, Eileen Hull's line of 3D dies for Sizzix puts me in my happy place.  Meant to be cut from mat board, these dies are heavy duty, then fold and attach together to make your designs three dimensional!
Tombow's line of Dual Brush Pens and Adhesives is a perfect match for my mixed media inspiration.
Now, on to my project!
Materials for Nesting Bird:
Tombow Dual Brush Pens #969; #373 and #312
658983 Sizzix Scoreboard XL Die – Block/Cube/Bank 3D :657120 Sizzix Scoreboard Die – Bird 3D; 656492 Sizzix Little Sizzles Mat Board; 657900 Sizzix Big Shot
Stencil Girl S126 Mimosa 6 Stencil by Cecilia Swatton; Craffiti Direct Eileen Hull's Barn Wood Stamp; Americana paints by DecoArt in Hauser Medium Green, Hauser Light Green, Moon Yellow and Spa Blue.  Paintbrush, palette knife, moulding paste, Flora and Fauna Ephemera, rhinestones, lace, letter stickers, buttons, twine, scissors and grapevine bird's nest.
Instructions for Nesting Bird:
1. Die cut one Bird and two Block pieces from mat board.
2. Base cost Block pieces with Hauser Medium Green.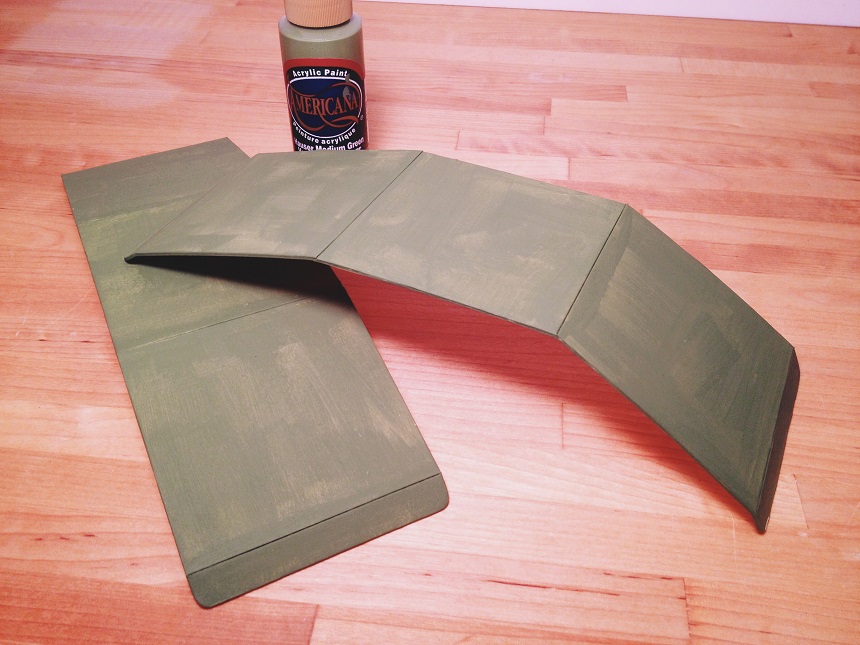 3. Place a small dollop of moulding past on a paper plate, mix in a few drops of Hauser Light Green with a palette knife.  Place Stencil over Block and lightly spread tinted moulding paste.  Peel up Stencil, allow to dry and repeat with second Block piece.  Set aside to dry.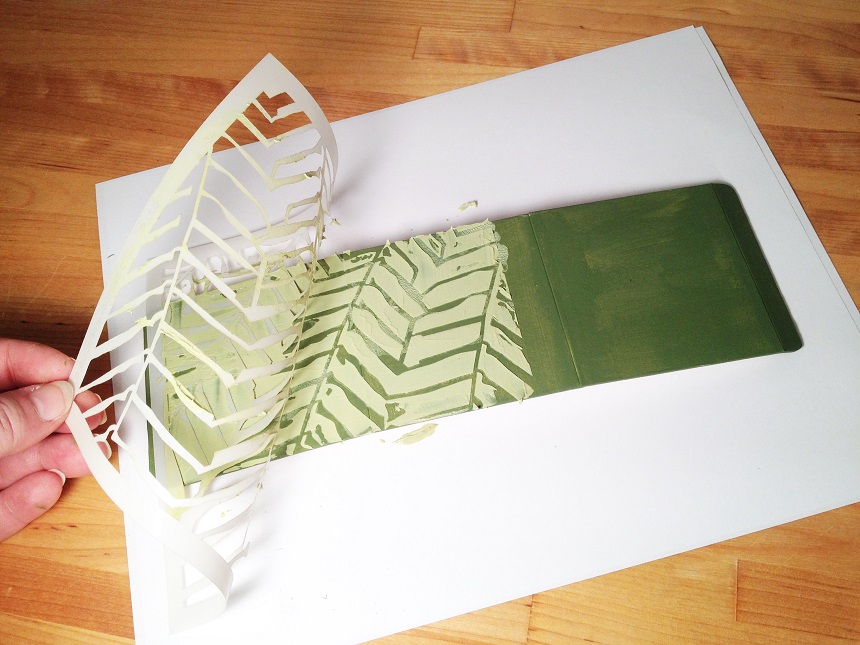 4. Base coat Bird pieces with Spa Blue.  Ink Barn Wood stamp with Tombow Dual Brush Pen #373, mist lightly with water and stamp on Bird Pieces.  Let dry completely.
5. Assemble Block and Bird, according to their package instructions using Tombow Xtreme Adhesive.  The Xtreme Adhesive is 5 times stronger than other adhesive runners.  Roll on adhesive and swipe to the side for a clean application.
6. Distress Block with Tombow Dual Brush Pen #969 removing excess with a baby wipe. Color canvas letters with Tombow Dual Brush Pen #312.  Embellish four horizontal faces of Block with letters, flowers, leaves, pearls, rhinestones, lace, letter stickers and buttons, using Tombow Foam Tape, Tombow Xtreme Tabs and Tombow MONO Multi Liquid Glue.
7. Glue bird's nest to Block and Bird into nest with Tombow MONO Multi Liquid Glue.  Fill nest with bits of lace.  Place 2 small black pearls on either side of Bird's head for eyes.  Paint Bird's beak Moon Yellow.  Here are some detailed photographs of each side.
I love the vintage look and feel of the Nesting Bird.  The muted tones on the block and the pop of color from the bright blue bird make a lovely combination sure to accent any home decor.
Thanks for stopping by and make sure to check out the Tombow Instagram for TONS more inspiration!  -Beth