This week the design team is creating with the cutest stamps from the Sweet Stamp Shop. I want to show you how I created these flags with Sweet Stamp Shop stamps.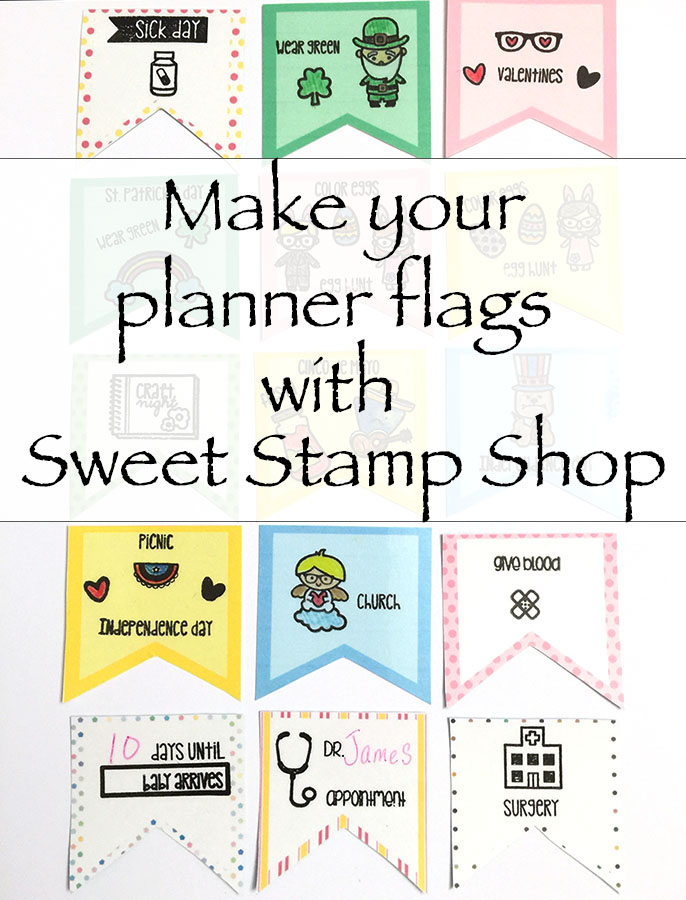 Creating these is super fun, and what's cool about them is that you can use them year after year.
Supplies needed for this craft:
Sweet Stamp Shop Stamps
Stamp Pad
Scissors
Laminator
Cutting machine (optional)
Tombow Mono Multi Liquid Glue
First, we need to draw and print out the flags.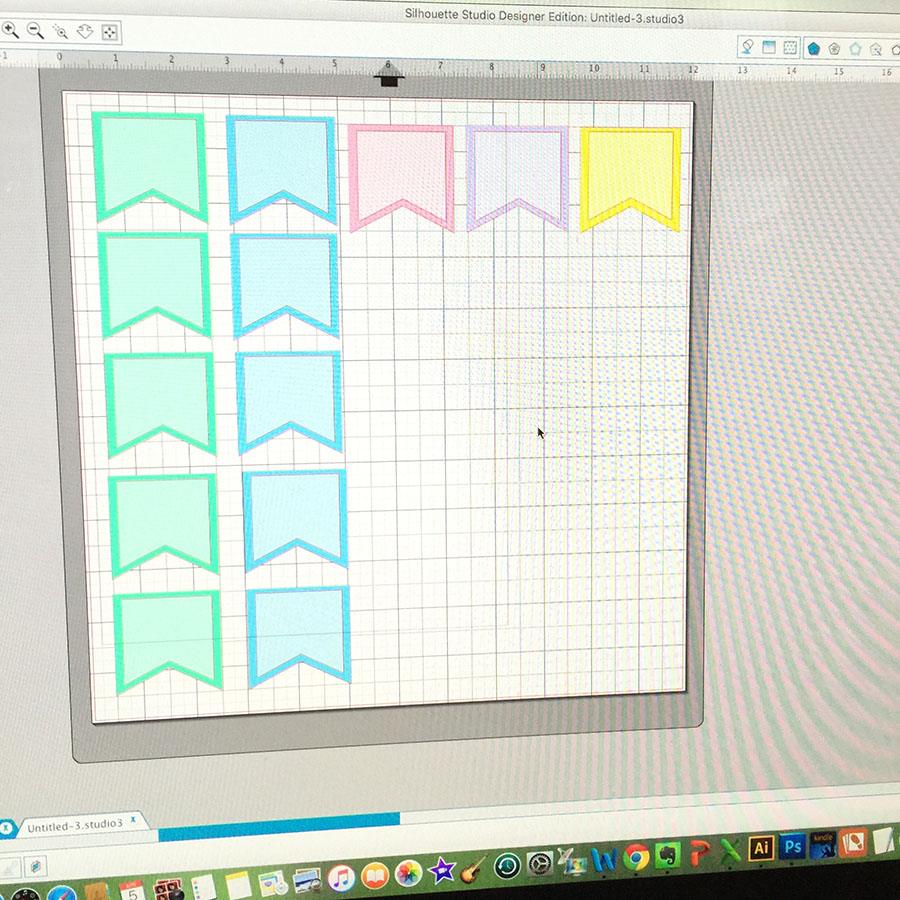 Next, stamp your sheet of stamps with the Sweet Stamp Shop stamps, it's best to use a stamper that is pigment base. The ink will not smear once dried.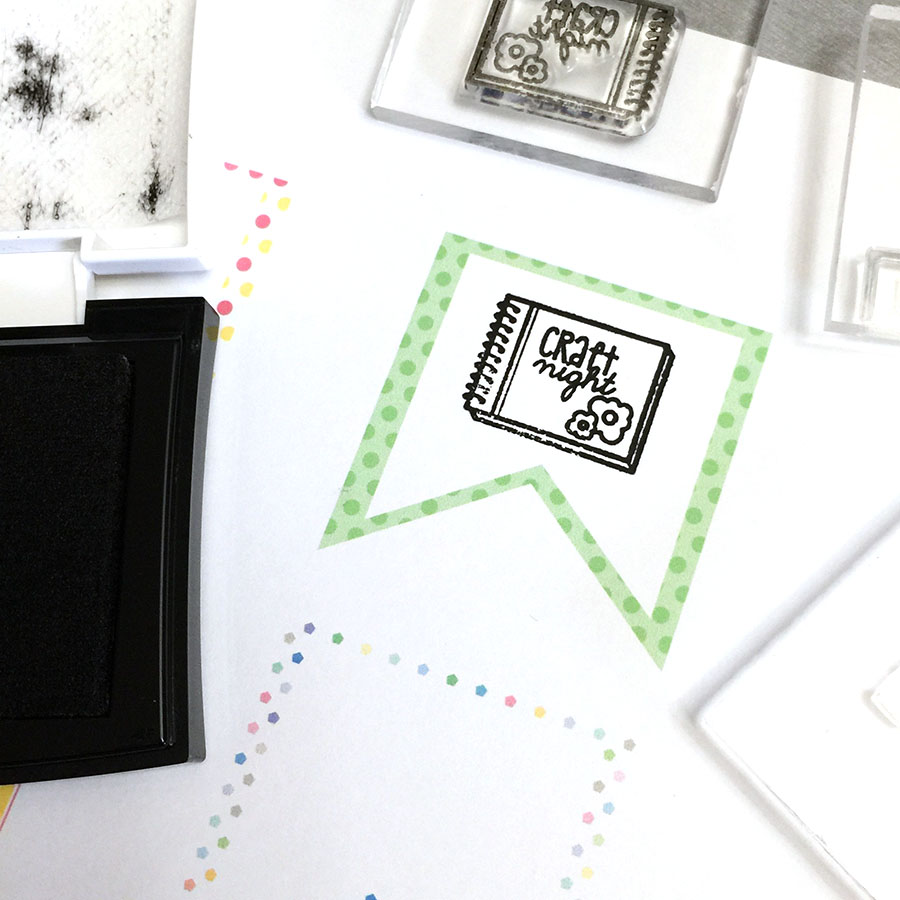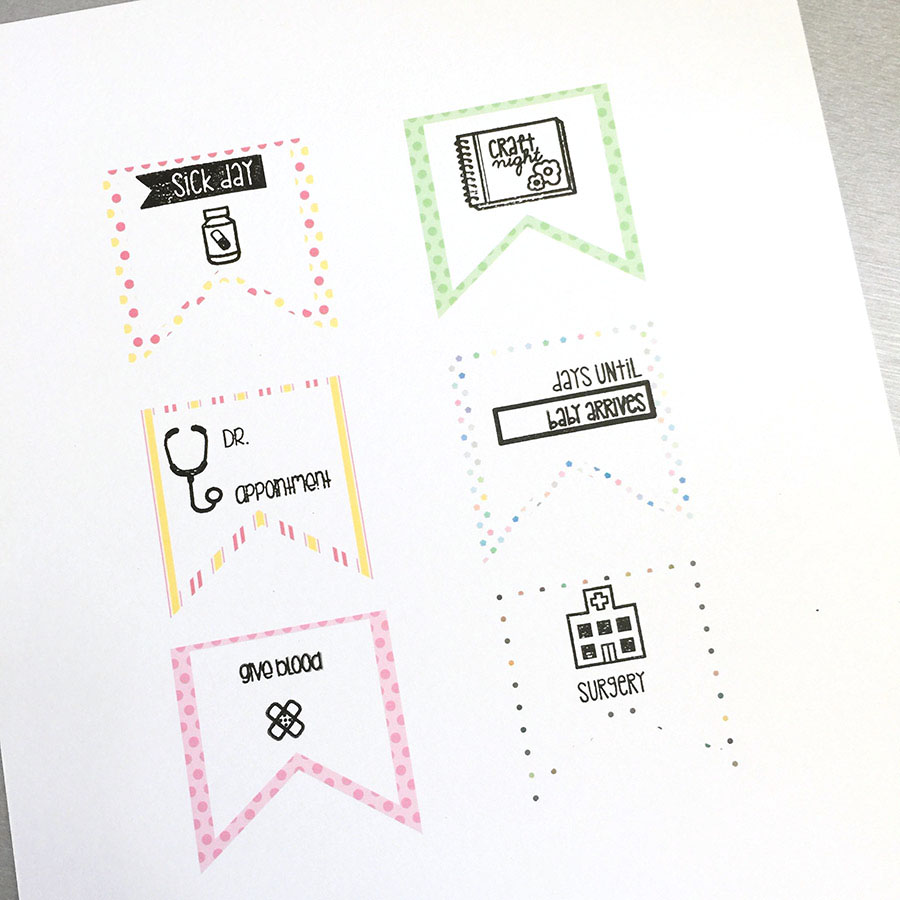 Next color the flags, I used the Tombow Recycled Pencils to color my flags. You can also use Tombow Dual Brush Pens; they come in an array of colors. After coloring the flags, laminate the sheet of flags this will make them very sturdy. Cut them all out.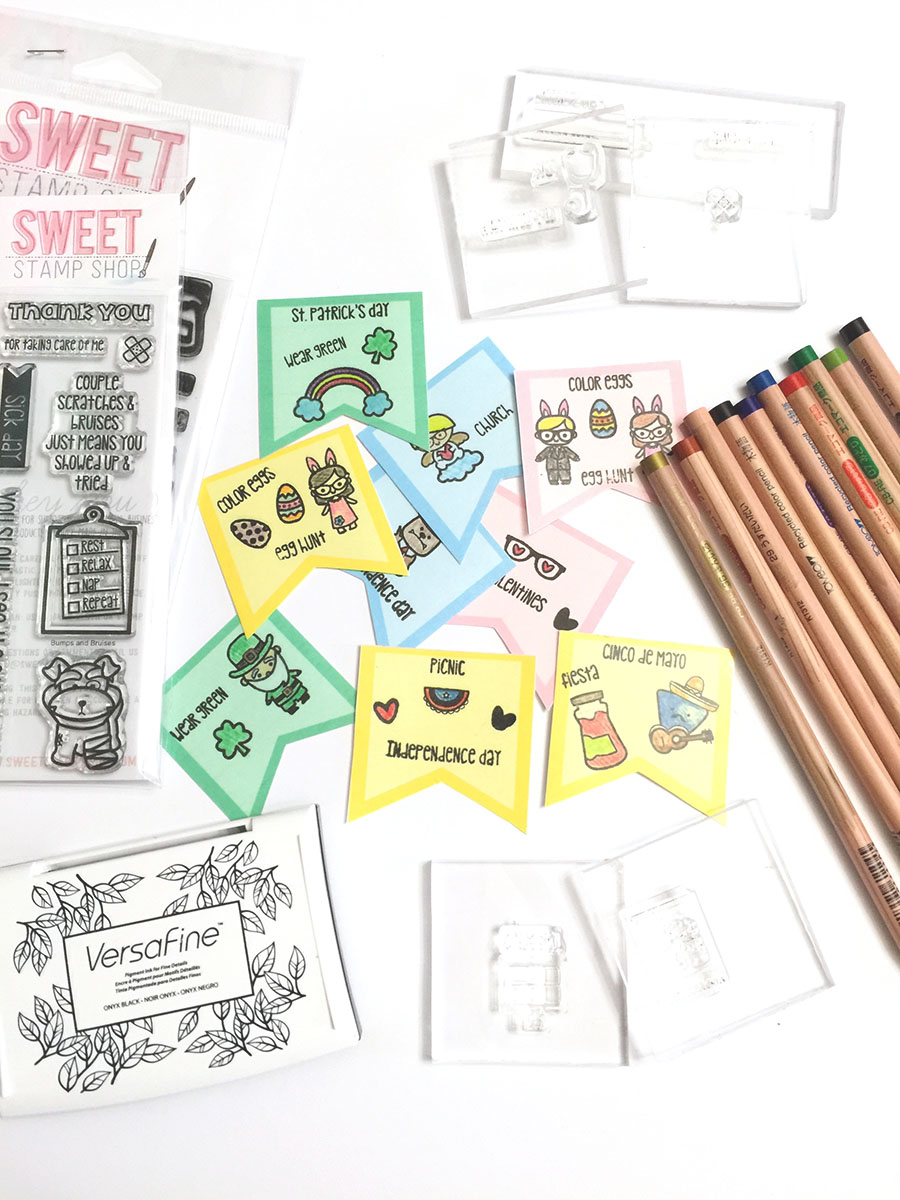 After you cut them all out, flip them all on the wrong side and a dab a little of the Tombow Mono Multi Liquid Glue on the back of each flag and let dry, until sticky to the touch.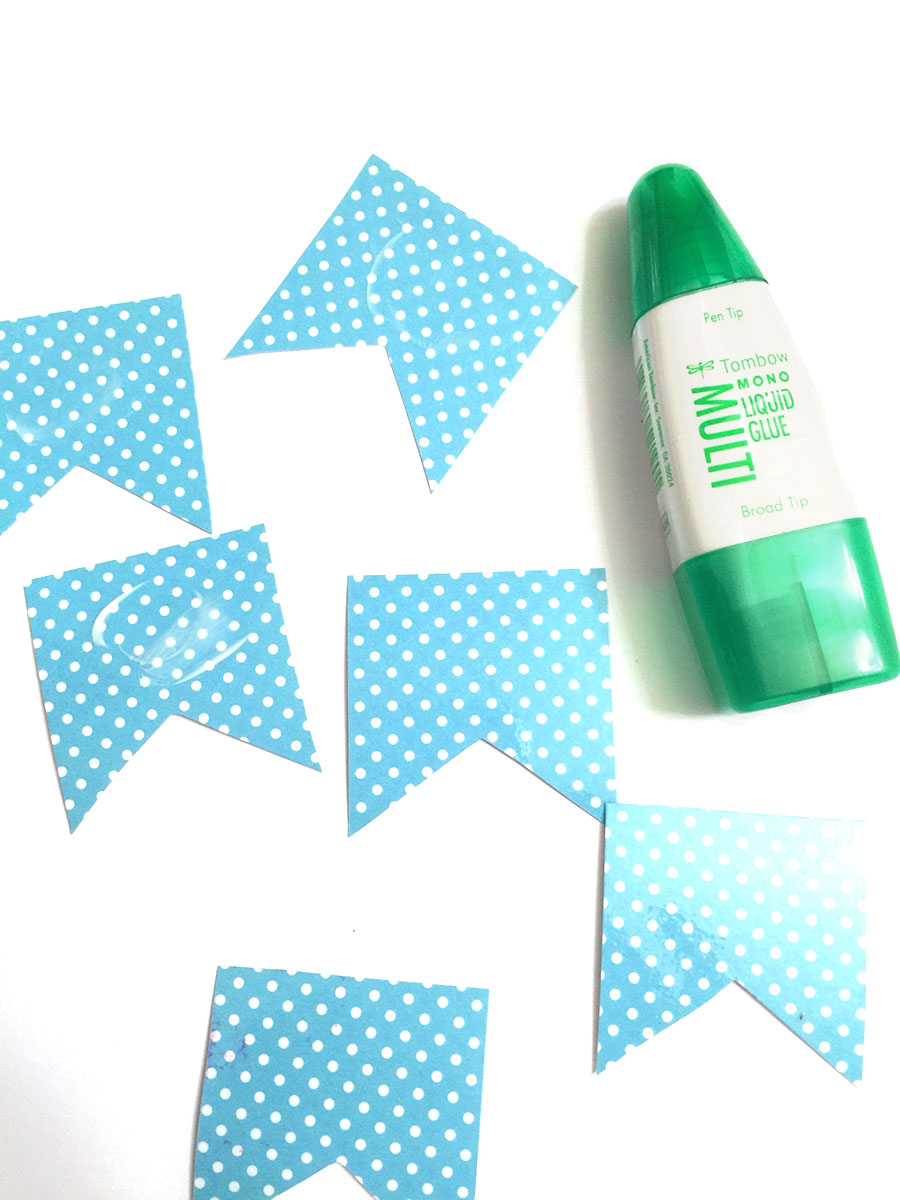 Once the glue was dry,  I immediately stuck them on my Magnetic/Cork Board Calendar. The Mono Multi Liquid Glue is just perfect for my little flags. You can stick it to the cork board it will not peel any of the cork off. You can stick and reposition without losing its stickiness on the cork board or the magnetic board. It's a great glue!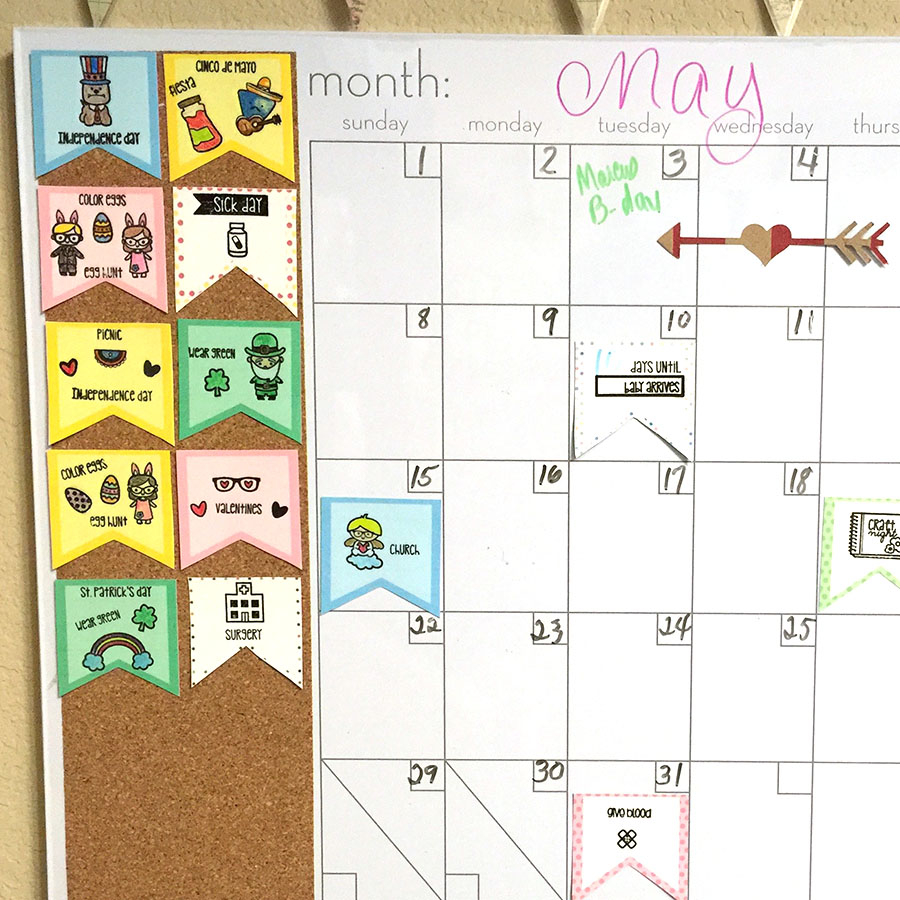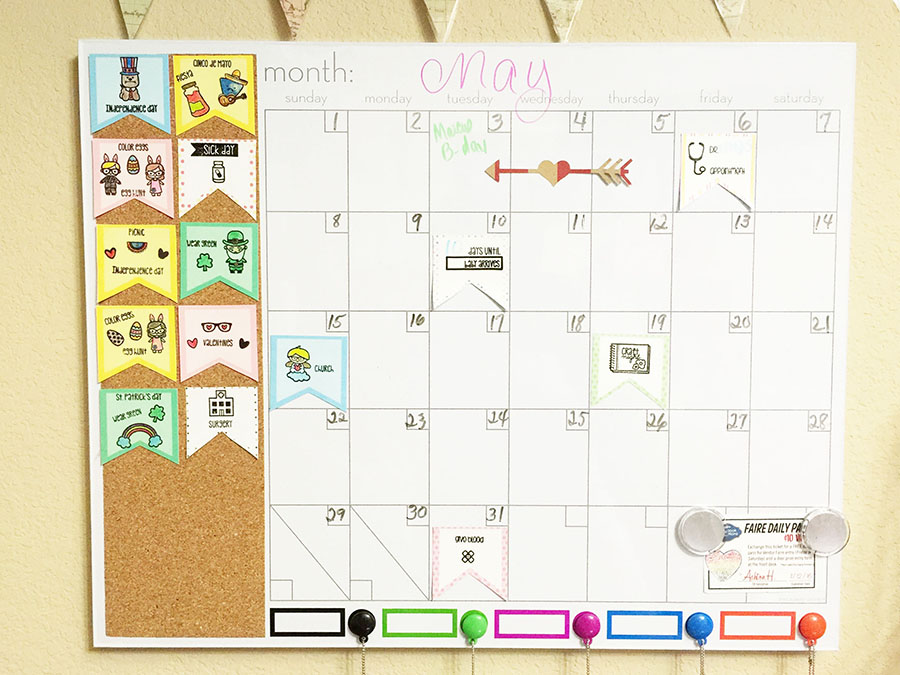 You should give these a try! Not only are these flags ideal for my Magnetic/Cork boards, but they are also perfect for planners. Go to Tombow USA for your arts and craft supplies! I would love for you to join me at CynthiaBanessa, Pinterest, Instagram, Twitter and Google+. Have fun crafting!