Crafts made from  discarded objects is so much fun. Being creative and taking something that once was this and making it that, is called upcycled. One of my favorite things to upcycle is old wooden fence boards. Whenever I see fencing on the side of the road, I want to haul it away (I just don't have the room for it)! There are so many things that you can create with wooden fence boards; tables, shelves, dressers, signs etc. I've upcycled old wooden fence boards to create a hanging plaque.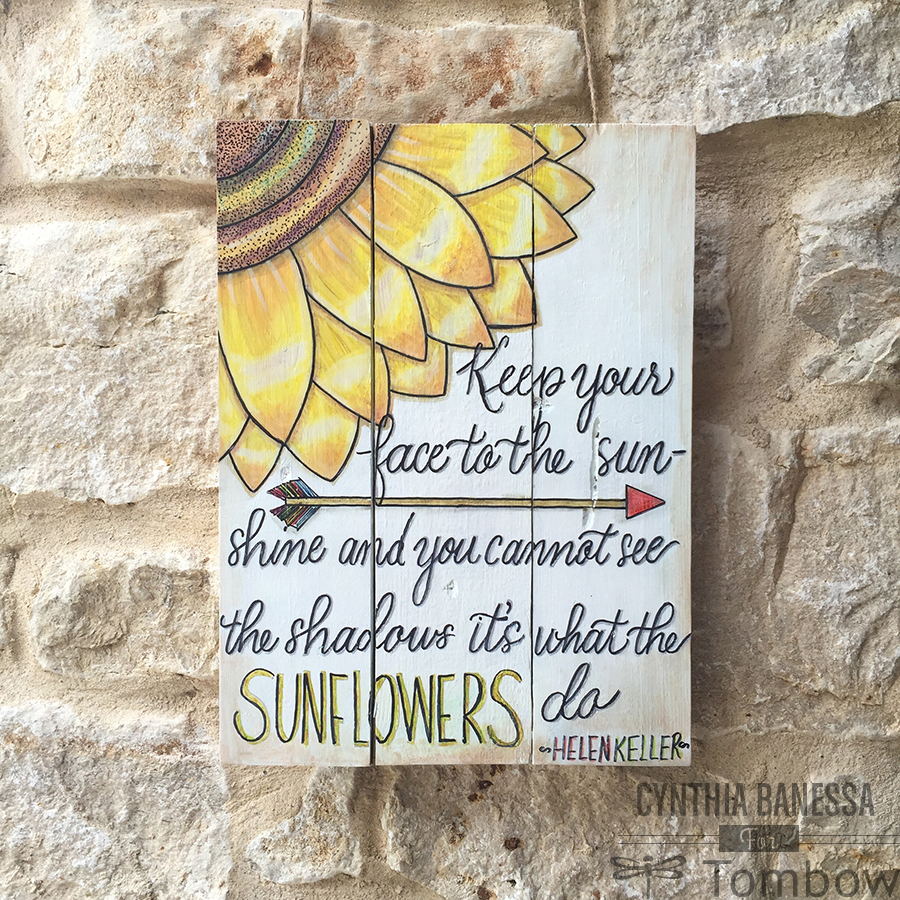 Supplies used on Upcycled Old Wooden Fence Boards:
Tombow Recycled Colored Pencils
Tombow Mono Twin Permanent Marker
Tombow Mono Drawing Pencils
Tombow Dual Brush Pen Blender
Jute (for hanging wooden plaque)Old Wooden Fence Boards
Screws and hardware for hanging plaque
Make sure you go to Tombow USA for your supplies!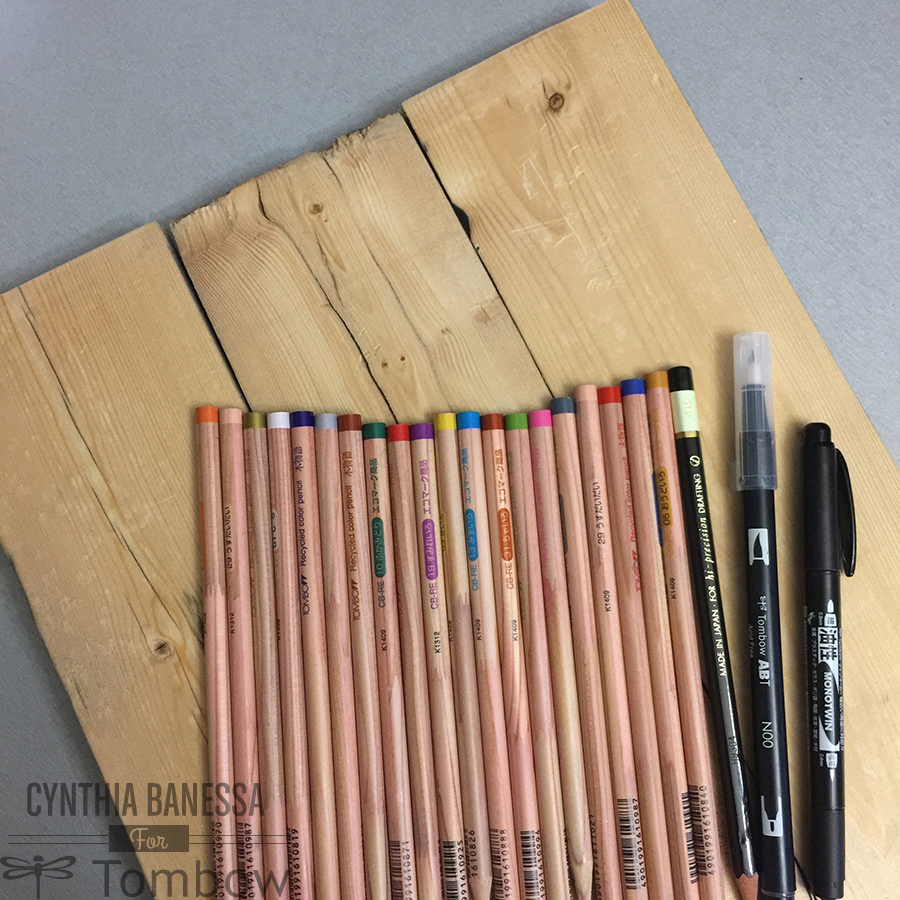 Pictorial Instructions for Upcycled Old Wooden Fence Boards: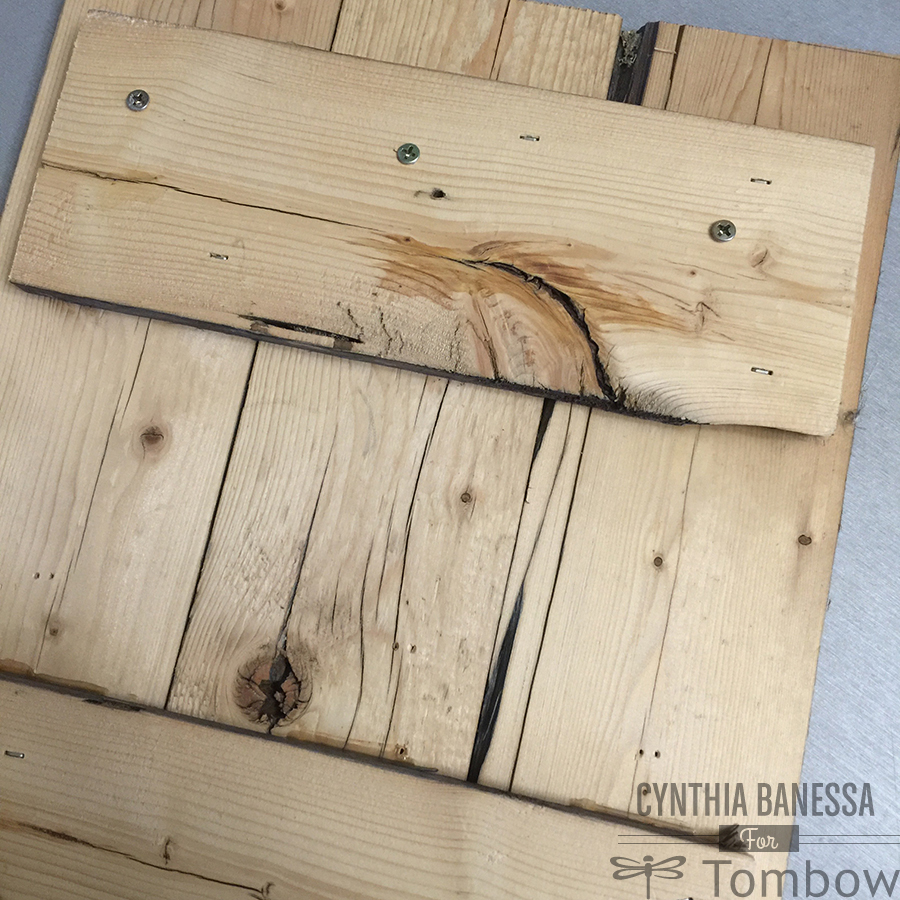 Wood cut to your desired length (for my project wood is cut 14.5 inches long) using 3 wood boards. Cut 2 pieces at 9.5 to join the 3 pieces together with screws Finished plaque 14.5 x 10.5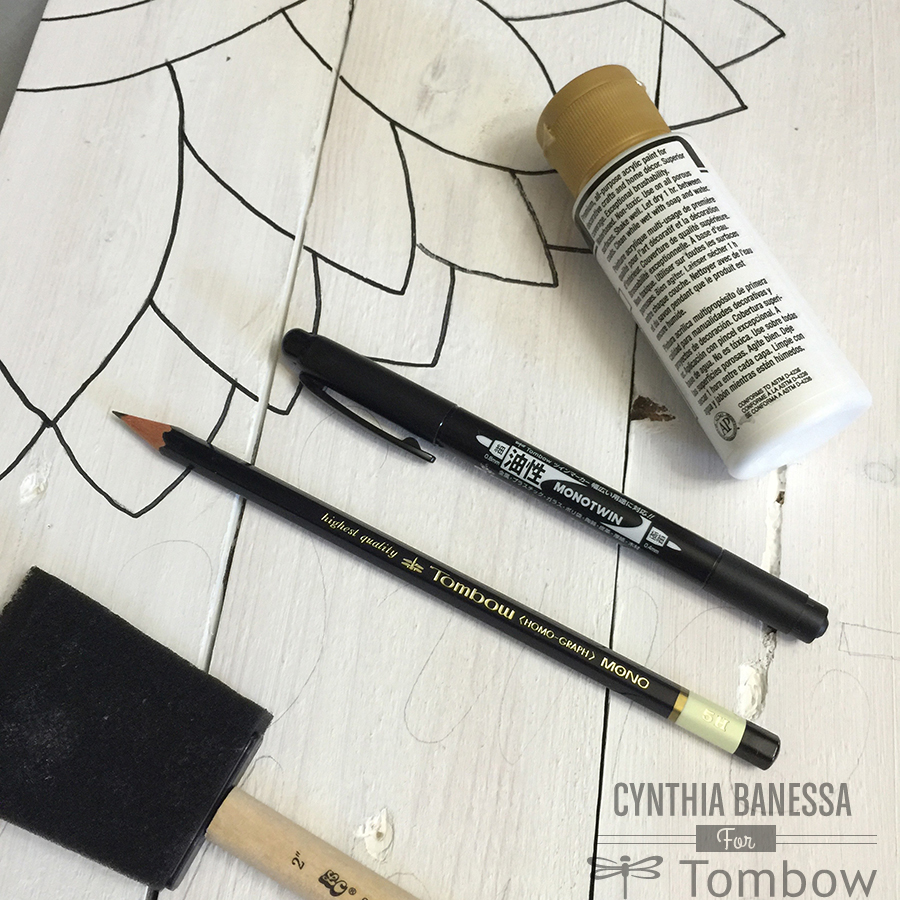 Paint front of boards for background, use Tombow Mono Drawing Pencils to draw picture and trace over pencil marks withTombow Mono Twin Permanent Marker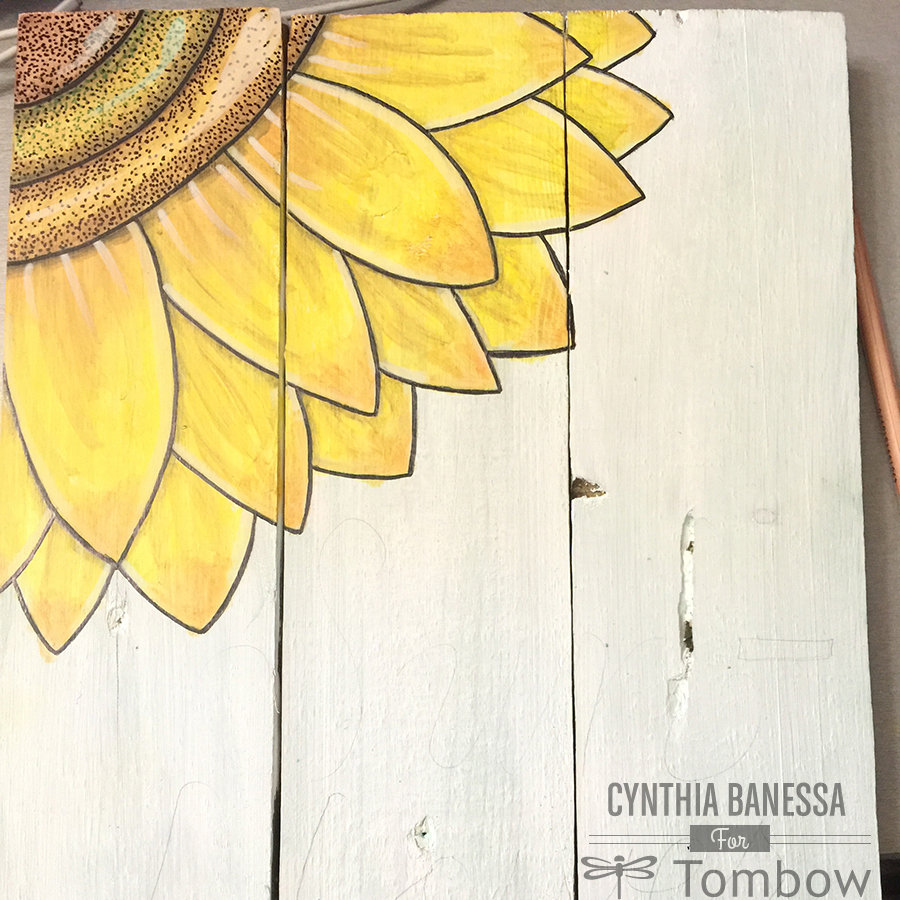 Color drawing withTombow Recycled Colored Pencils. Use the Tombow Dual Brush Pen Blender to smooth and blend the colors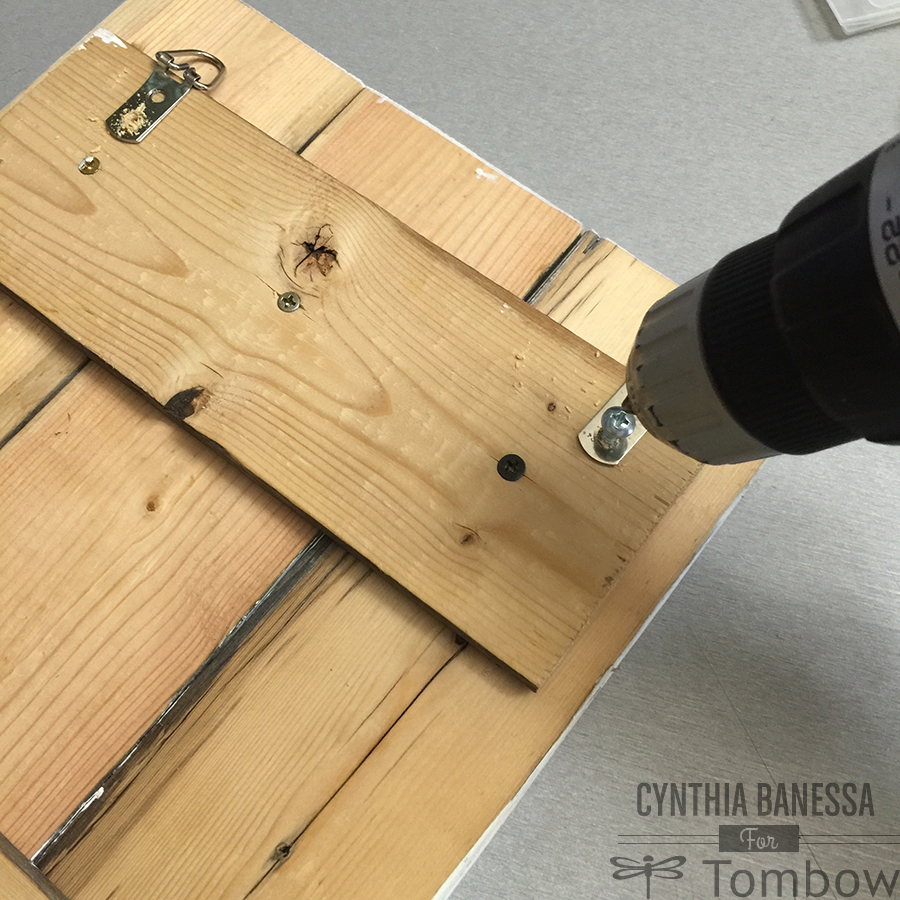 Drill small pilot holes, add hardware.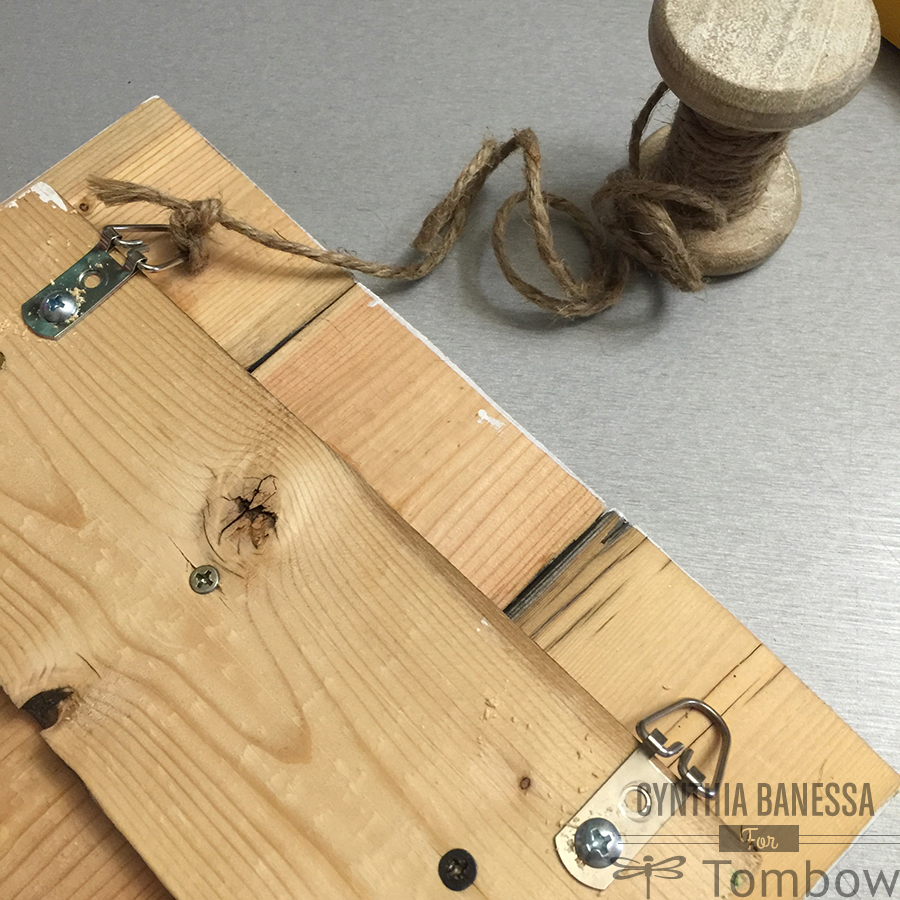 Tie jute to hardware to hang the plaque.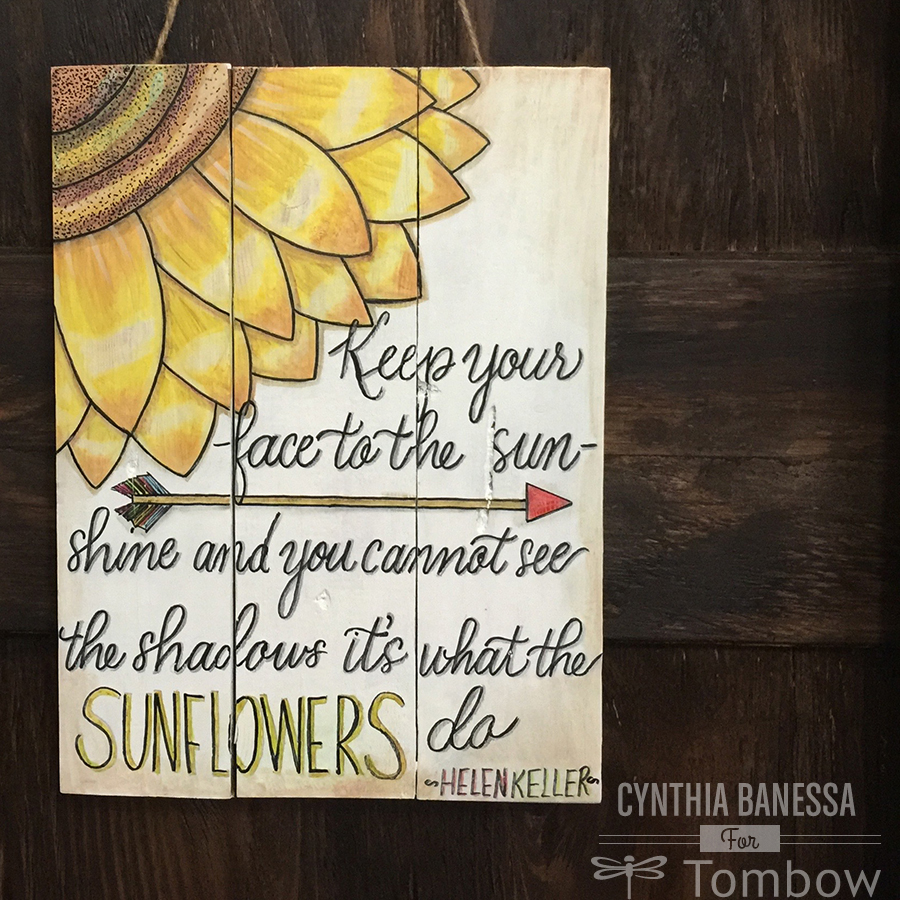 Thanks for your time. Pay me a visit at CynthiaBanessa.com, Instagram, Facebook, and Pinterest