Today our Signature Designer Marie Browning is going to show you how to make your own chart to mix and blend colors using Tombow Dual Brush Pens. This chart can serve as a handy guide to help you create even more beautiful hues!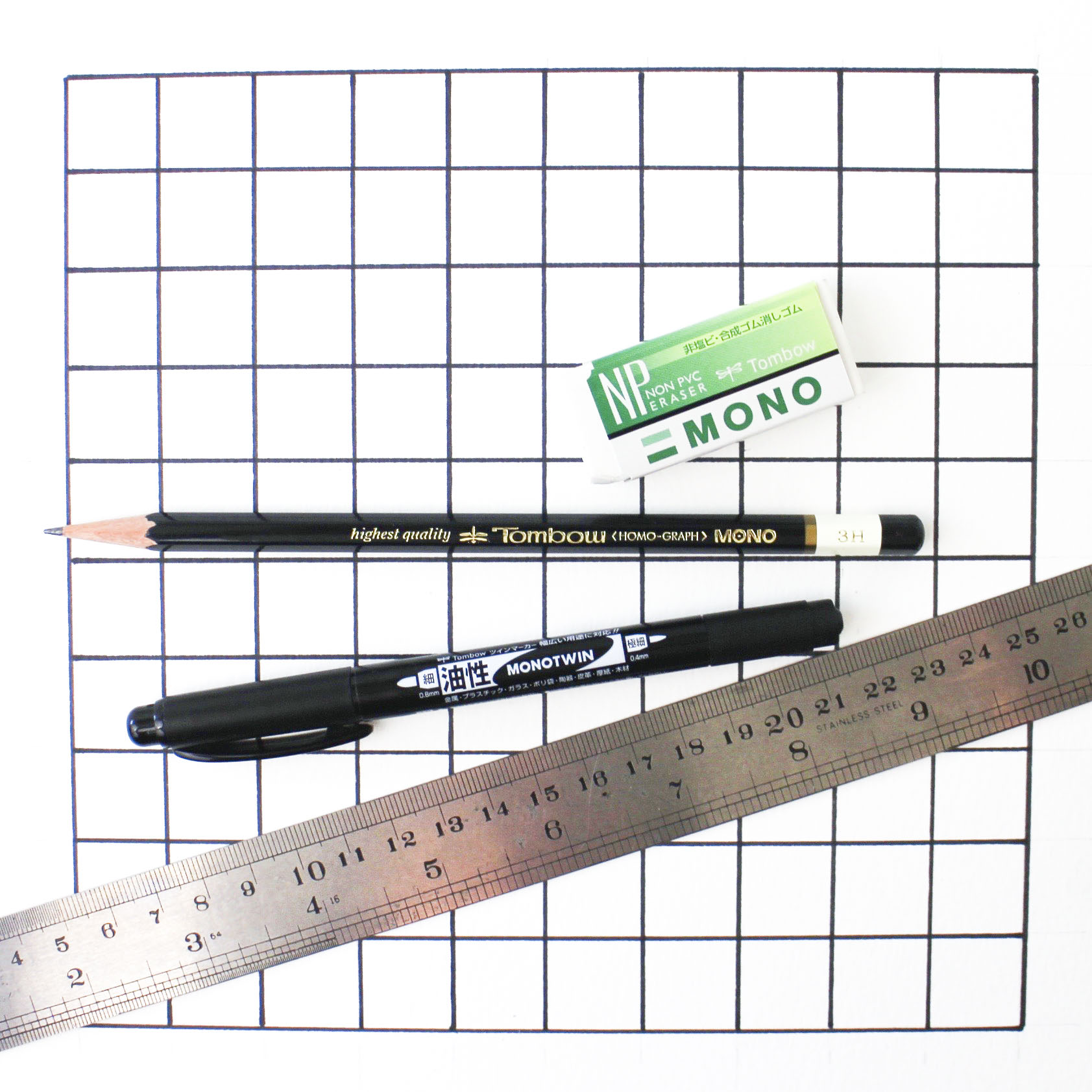 Supplies Needed
9.5″ x 9.5″ piece of watercolor paper
Tombow MONO Drawing Pencil, 3H
Tombow MONO NP Eraser
Tombow Dual Brush Pens in 10 different colors
Tombow Blending Palette
Ruler
Let's Get Started
First, you'll want to create a grid on your watercolor paper, with each square being 3/4″. This size is perfect to create a blending guide for 10 Dual Brush Pens. For this guide, Marie chose colors from our Bright set.
Mark down the side and across the top, in the same order, the color designation numbers and a small mark of the color. Where the colors intersect on the grid, color in the square as shown with the brush tip of each marker.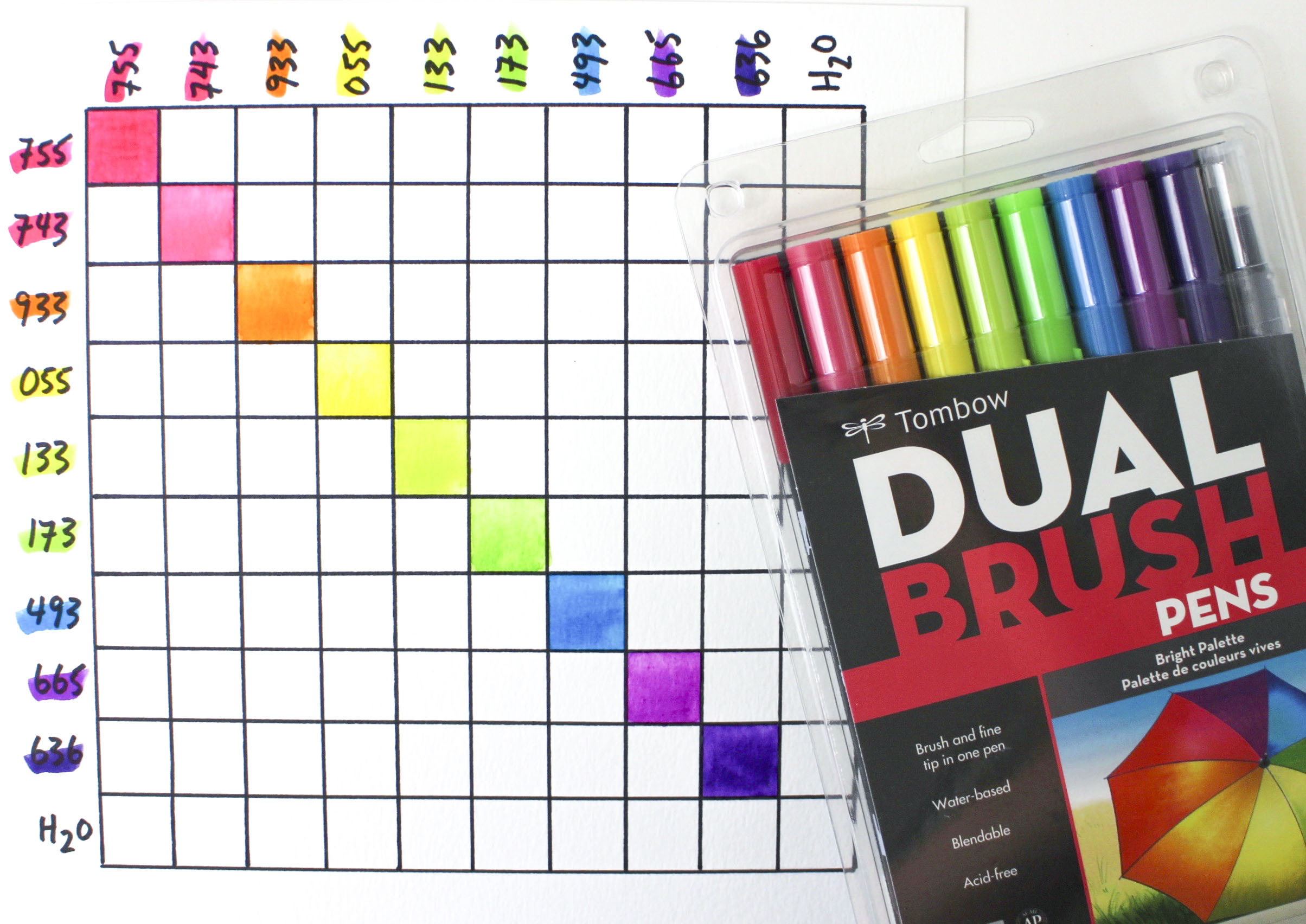 Now you are ready to blend the colors. Place both colors on the Blending Palette with the brush tip of the marker. It's not always a 50/50 mix – when using a light color with a dark color, place more of the light color on the palette. With a watercolor brush loaded with clean water, mix the two colors together to create the blend. Paint the square where the two colors intersect. Here, Marie is blending 133-Chartreuse with 755-Rubine Red, creating a burnt orange color.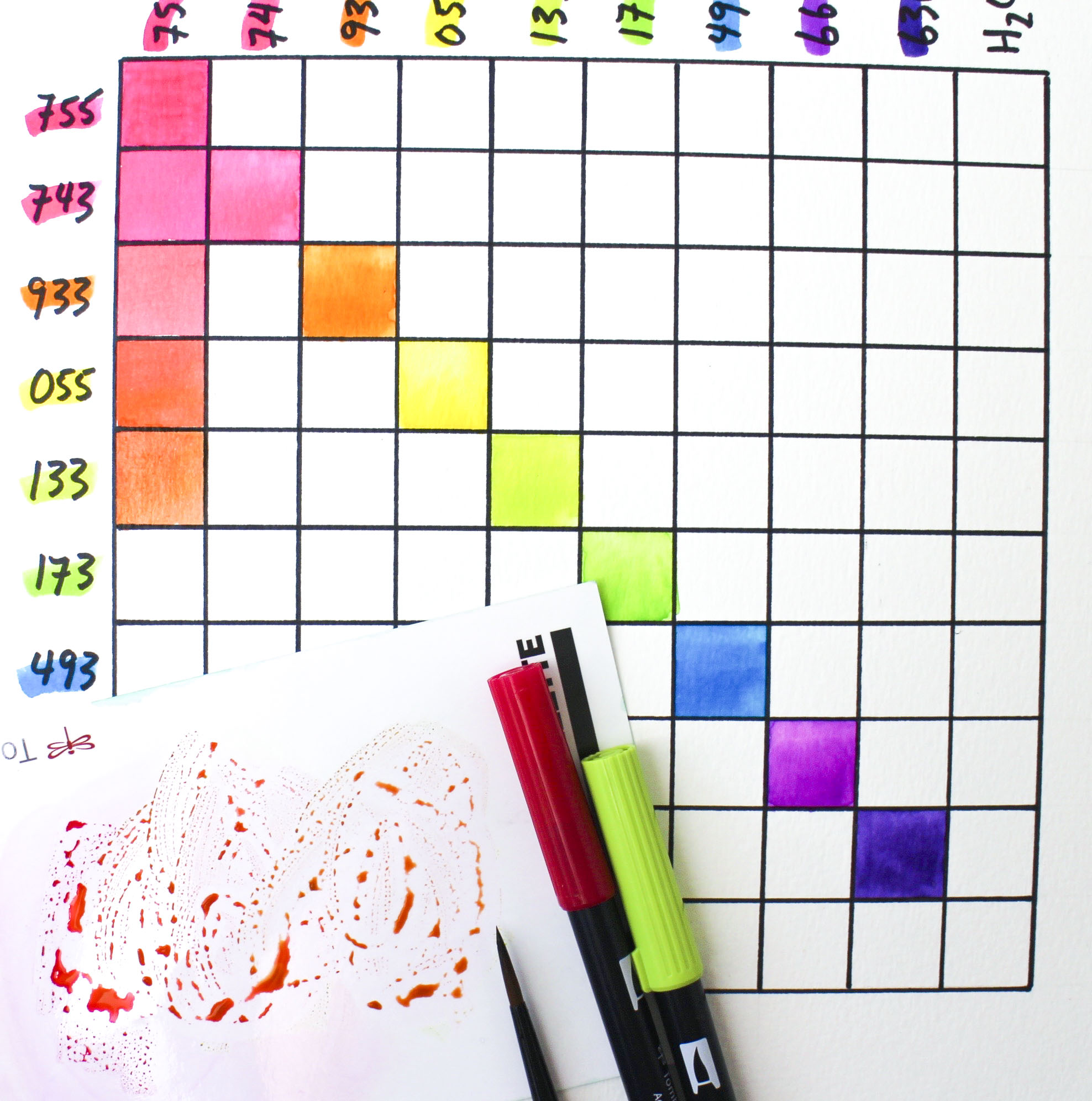 Continue with each square on the grid, wiping the palette dry and cleaning the brush after each blend. You will end up mixing the same two colors twice. You also with have a row of tints as the color is diluted with water. You soon will have a chart full of all the colors you can create using these 10 markers.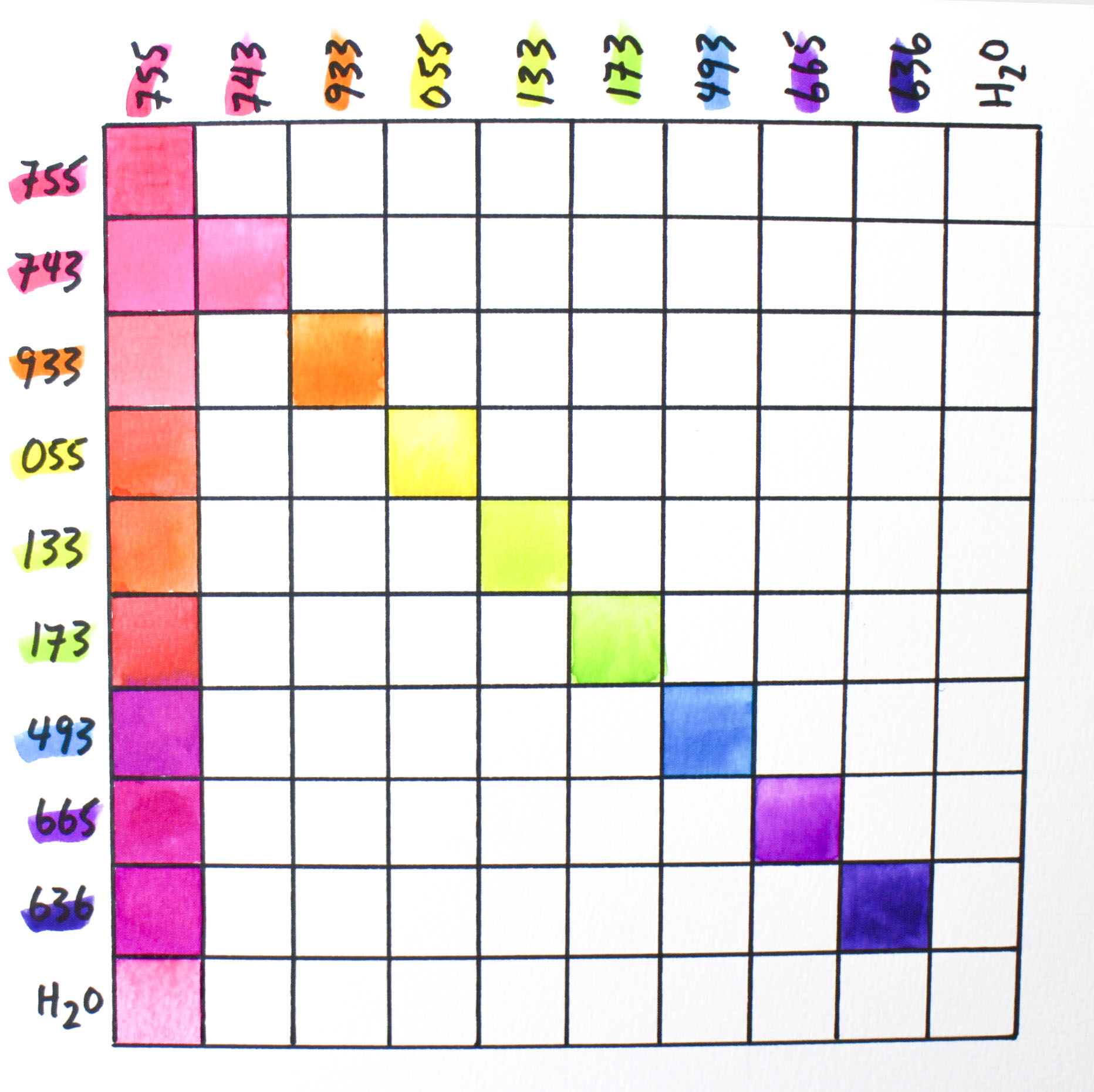 To use, find the color you want, then see which two colors created that hue.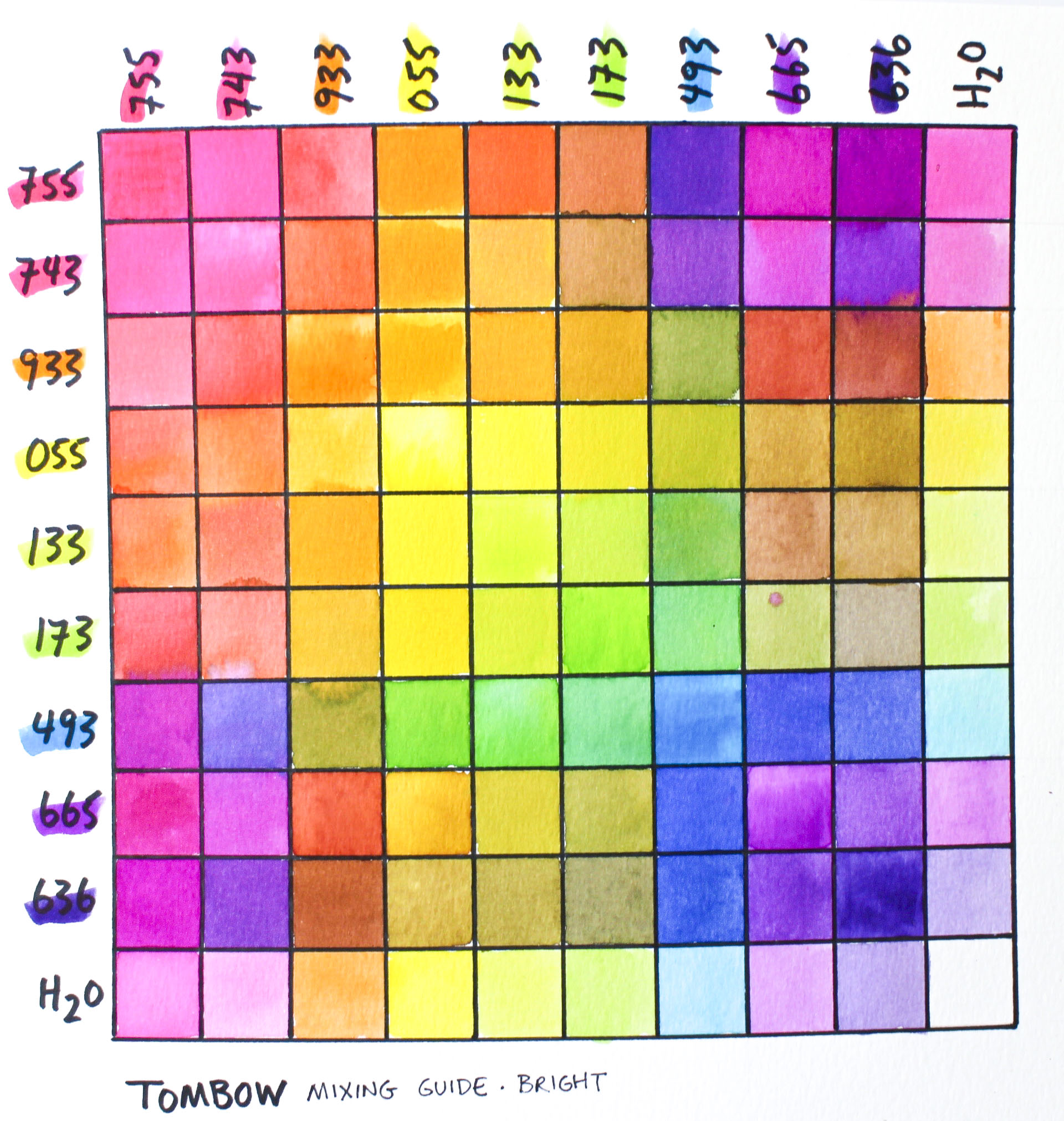 Here's what a chart for the Primary 10-pack looks like!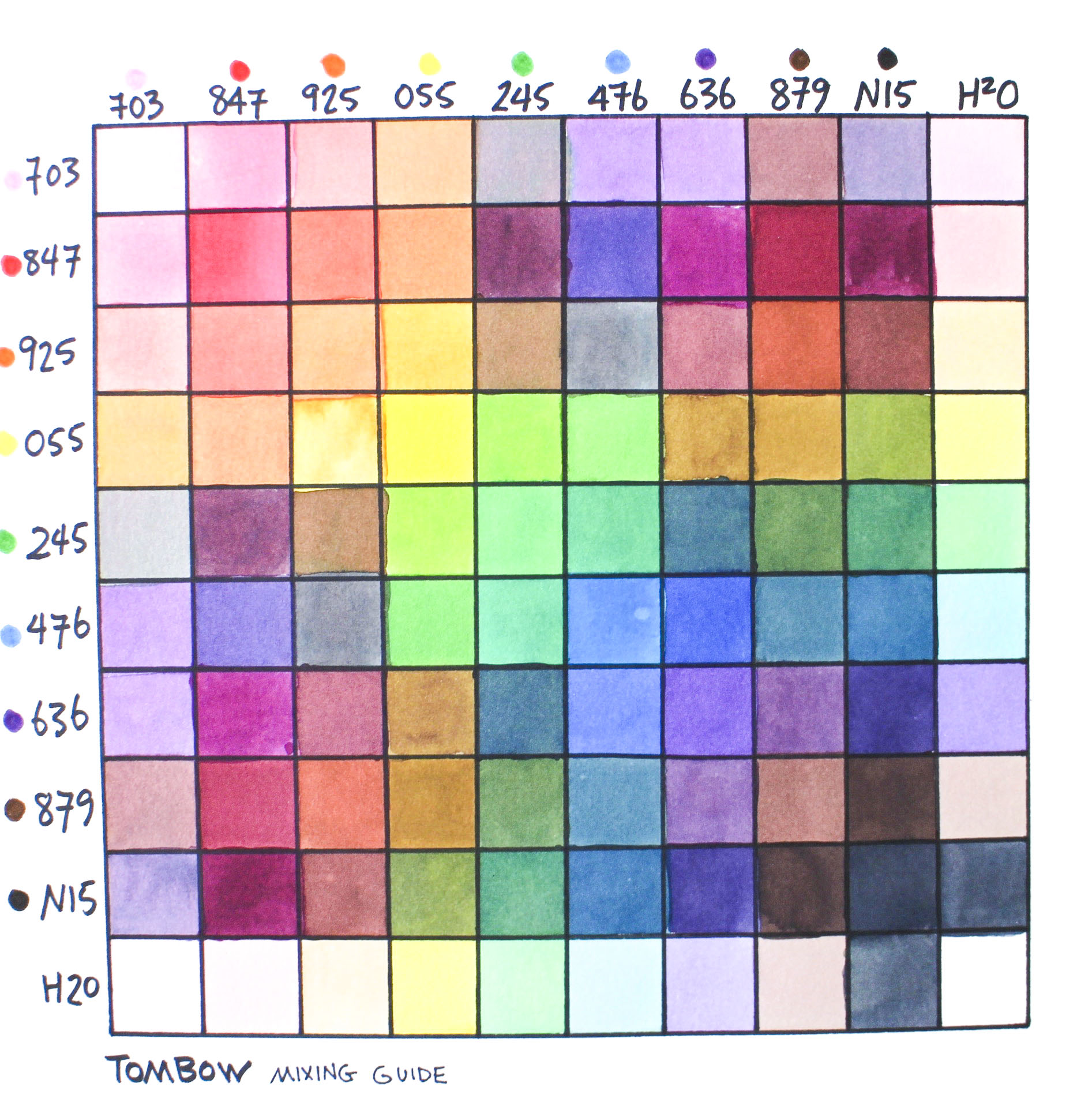 Have fun blending!