Hey there, lovelies… Lauren here, and I cannot wait to share with you how I created some easy and fun labels using amazing Tombow products.  I'm not sure why, but I'm kind of obsessed with all kinds of labels right now, and I'm also in great need of getting organized! Labels can be used so many places, including your kitchen, planner, and craft room! If you need to organize it, you could totally label it.  However, not just any label will do.  Smitha showed you some REALLY CUTE (I mean REALLY, REALLY CUTE) water color labels yesterday that you should totally check out.  I decided to make some fun shape-inspired labels that could be applied to several different surfaces, using different adhesives from Tombow USA.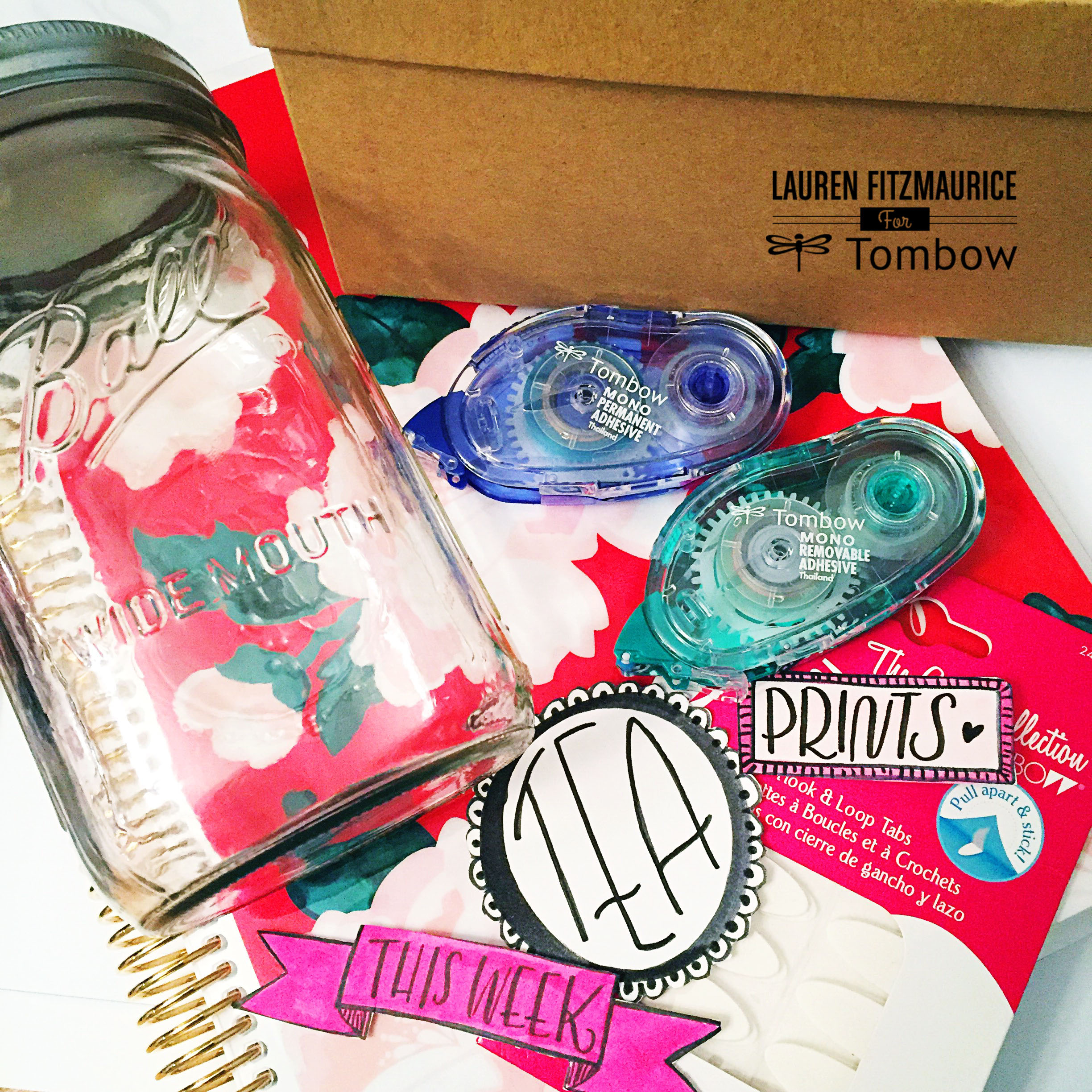 PRODUCTS USED:
Mix Media Paper
A variety of items to label 🙂
CREATING THE SHAPES
To create fun shapes, draw them out using the Tombow Fudenosuke Hard Tip Brush Pen. The Tombow Dual Brush Pen and Tombow MONOTWIN Permanent Marker can also be used to create these creative stickers! For simple, patterned labels start with an easy shape and add detail through little, mini-stripes or a girly scalloped detail. Want to hear a secret? The shapes and details don't have to be perfect! I think that the handmade look is what sets these labels apart from the norm of plain white labels with typed writing.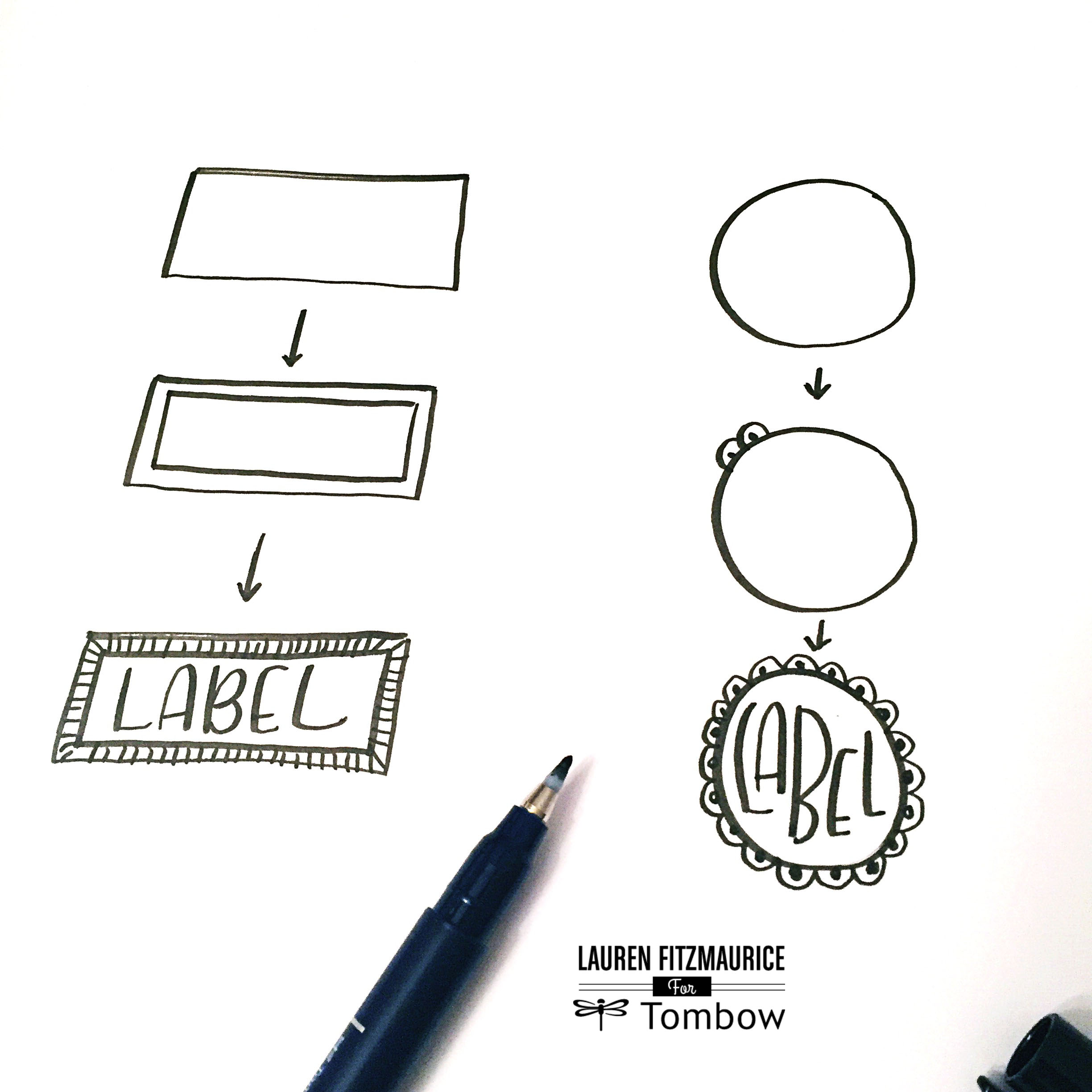 Another fun shape to create is a banner.  Banners can be very simple to make.  Start with a rectangle and follow the visual steps below.  A little practice and you'll have them down in no time! After creating fun shapes, you are totally ready to add some fun lettering and color to your labels!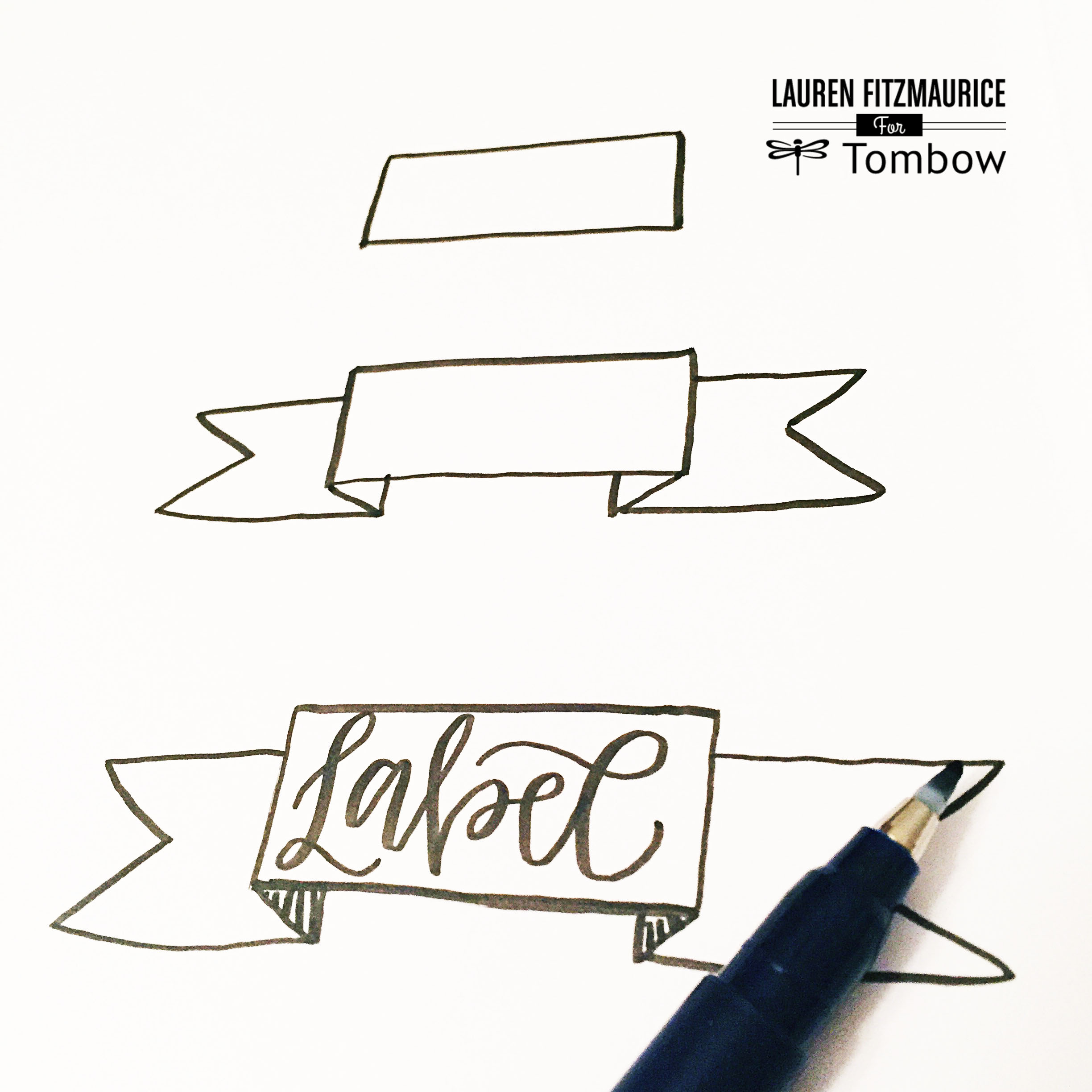 ADDING CREATIVE LETTERING & COLOR
Once the shapes are complete, add some fun and creating lettering with a little bit of color! Using the Tombow Fudenosuke Hard Tip Brush Pen or the Tombow MONOTWIN Permanent Marker, add some fun lettering that won't bleed when you add color on top.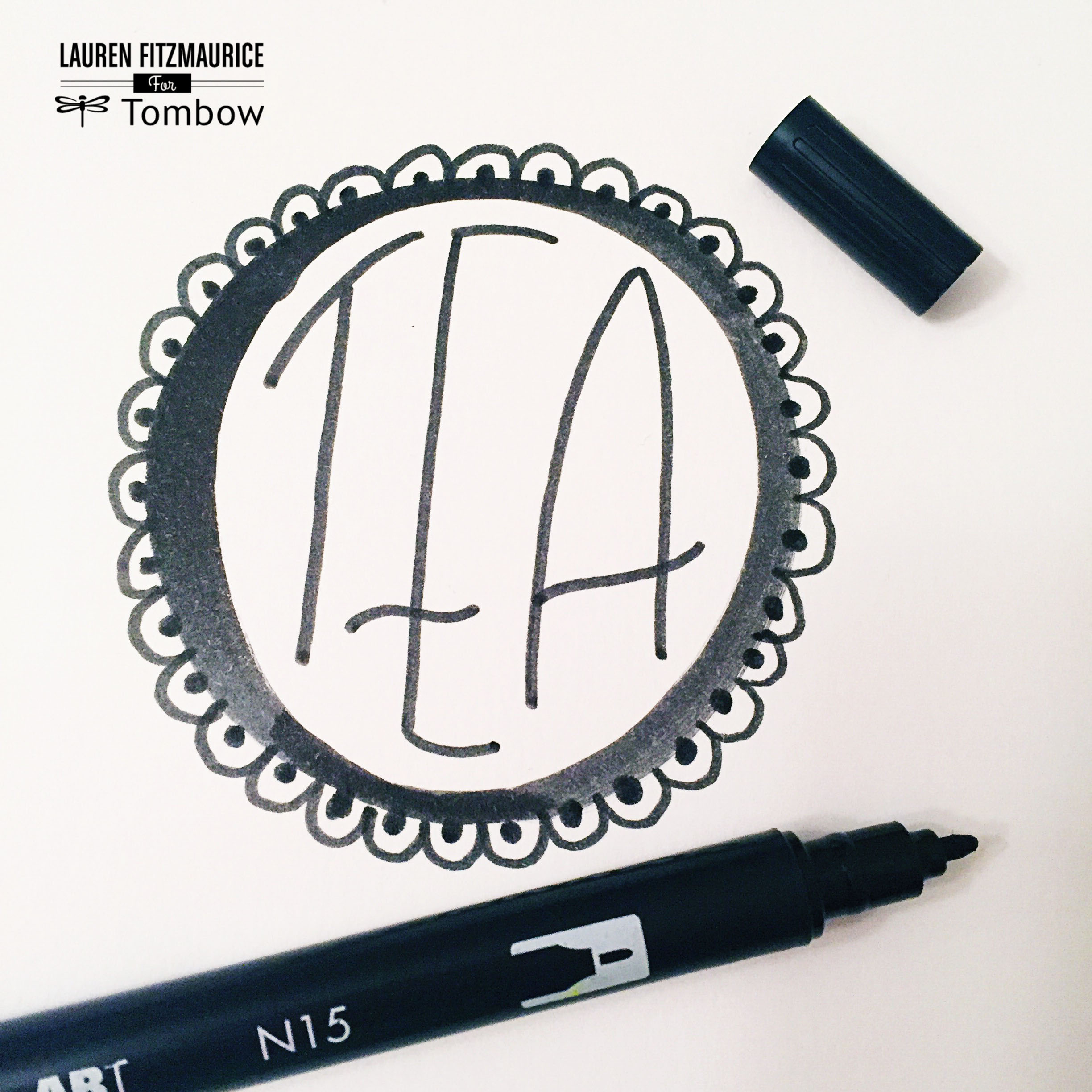 Then, add a little color to your labels with Tombow Dual Brush Pens. I love the pop of color that coloring the label provides.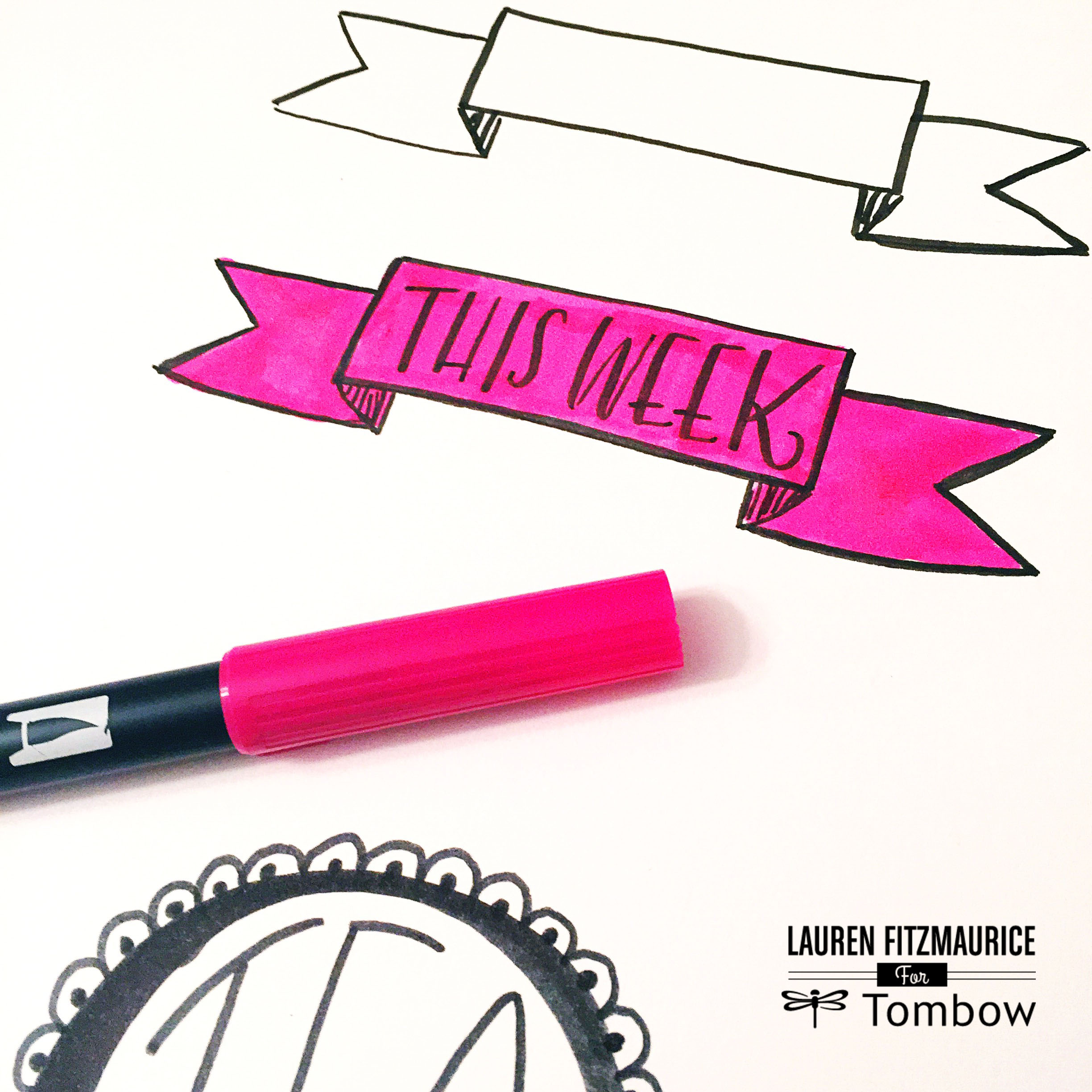 ATTACHING THE LABELS
Now it's time to attach the labels. Cut out the labels out.  Be careful around those details! 🙂 I don't know about you, but I have tons of different kinds of materials that I would love to label.  Lucky for me, Tombow USA has many different kinds of adhesive that all help get the job done in a variety of different ways.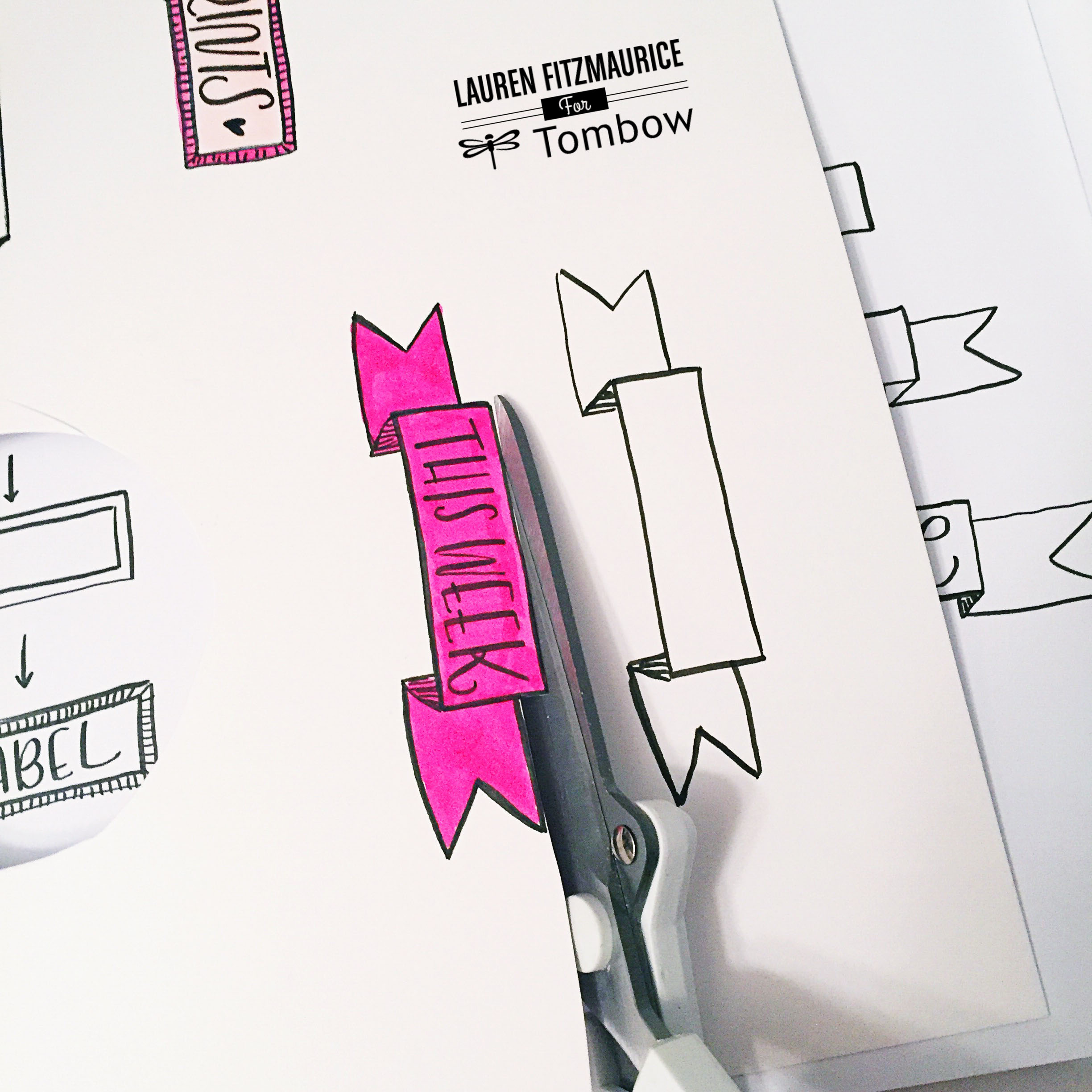 Want to stick a label down for just a day or just a week, with the option to move it around, reuse it in a different location, or just remove it all together? The Tombow MONO Removable Adhesive is the perfect tape runner to get the job done! In my new school lesson planner (from Erin Condren), I have a super cute plastic pouch that I wanted to add a label and handmade post-it note to help me keep track of the learning targets for the week.  The Tombow Removable Adhesive makes sure the labels adhere but also keeps them removable.  Create stickers and planner labels galore while keeping super organized.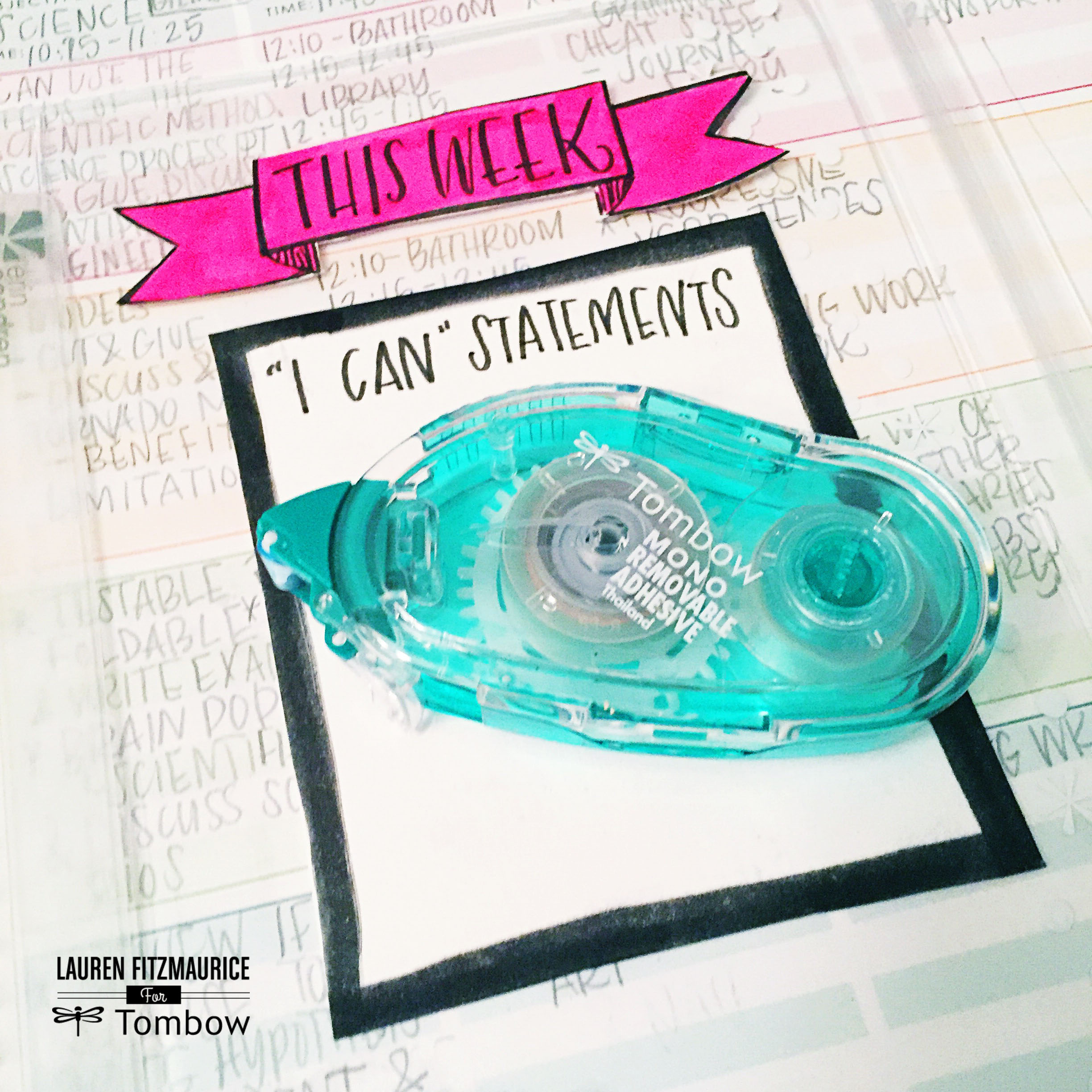 Want the option to remove a label to either wash your item or switch it out with a different label? The Tombow Fastener Tabs allow this and work perfectly!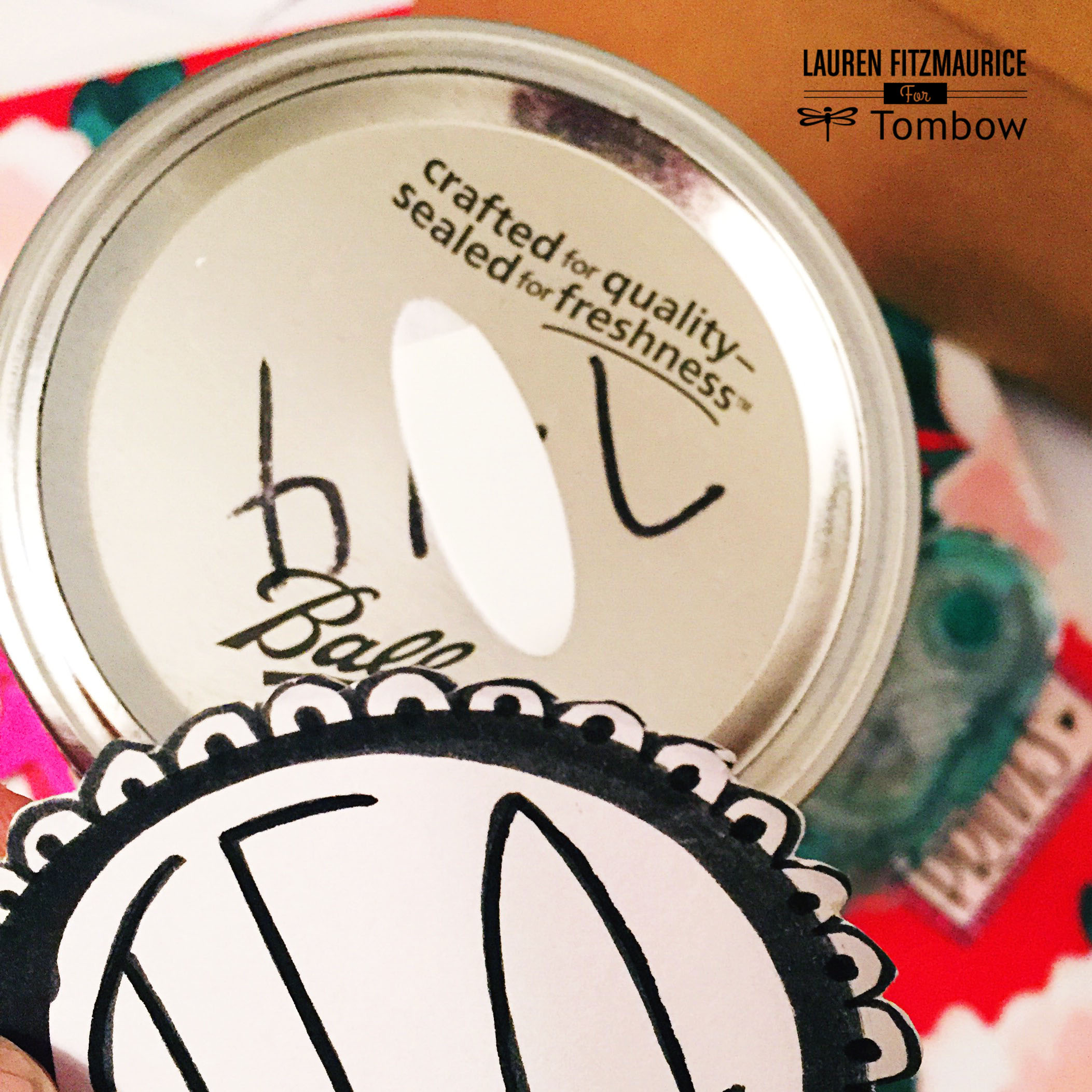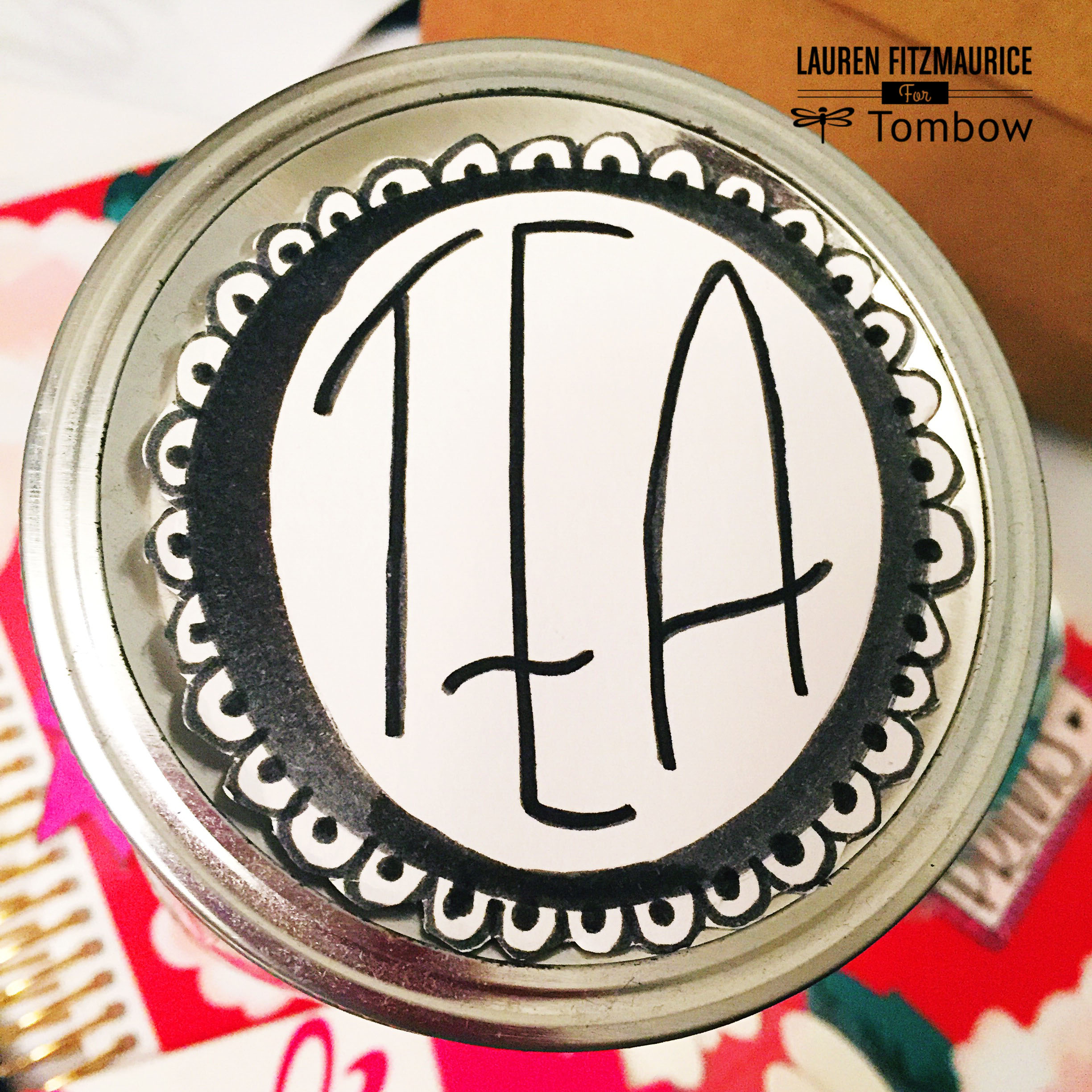 Or do you just want to stick a label on permanently? I attempted to bring some order to my lettering stash. Kraft boxes are perfect to store some supplies or creations.  I used the Tombow Permanent Adhesive to attach the label to this box to help organize my prints and lettering samples.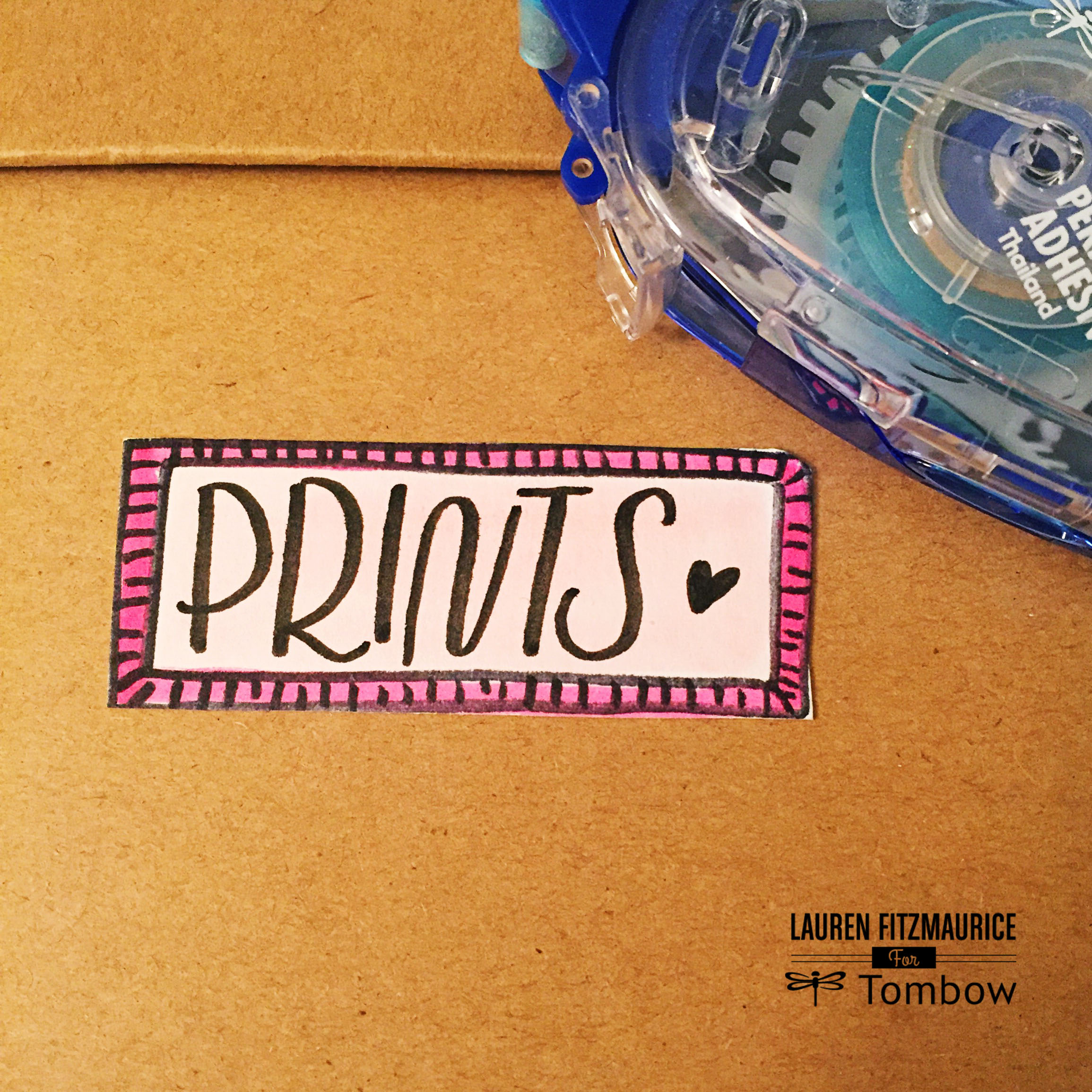 UNLIMITED OPTIONS
The beauty of this project is that there are so many options! Also… are you wanting to label something that will potentially be wet or around water? Make your labels like explained above and then laminate them before applying the adhesive.  This lamination will make the labels last longer and will make them water proof.
What will you label? Create some fun designs and share them with me with the hashtag #tombowlikealefty. I can't wait to see what you create!
Happy Lettering!