Hello friends! Hope you are all having a merry December so far.
This is Smitha popping in here today to share a fun tutorial for DIY Hand Painted Holiday cards.
I love watercoloring, and doing it with the Tombow Dual Brush pens makes it so much easier! And they come in so many colors! If you haven't tried this technique before, don't worry. It is a fun and super easy method and you can watch and learn more in the video below. I have tried to answer a lot of questions and add a few tips into the video- let me know if you find it useful.
Handmade cards are an easy gift to make and a nice way to spend a few calming minutes creating something pretty during the busy holiday season.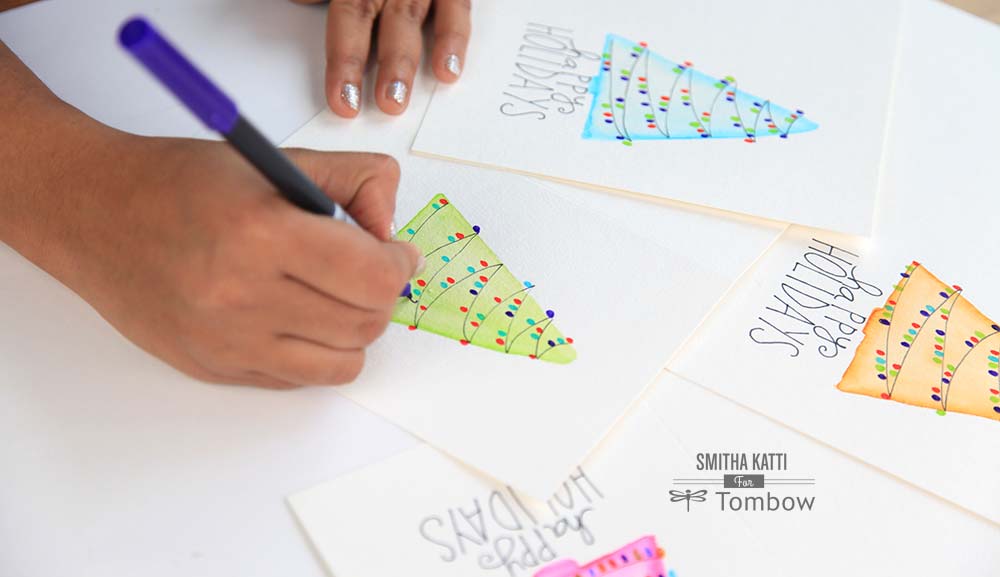 These Holiday trees need not be pink. I chose to paint the trees in different colors of the rainbow, but you can make them all green if that is your preference. You can also add tiny dots of the Tombow Mono Multi Liquid glue onto the strings and add glitter for a more sparkly festive look.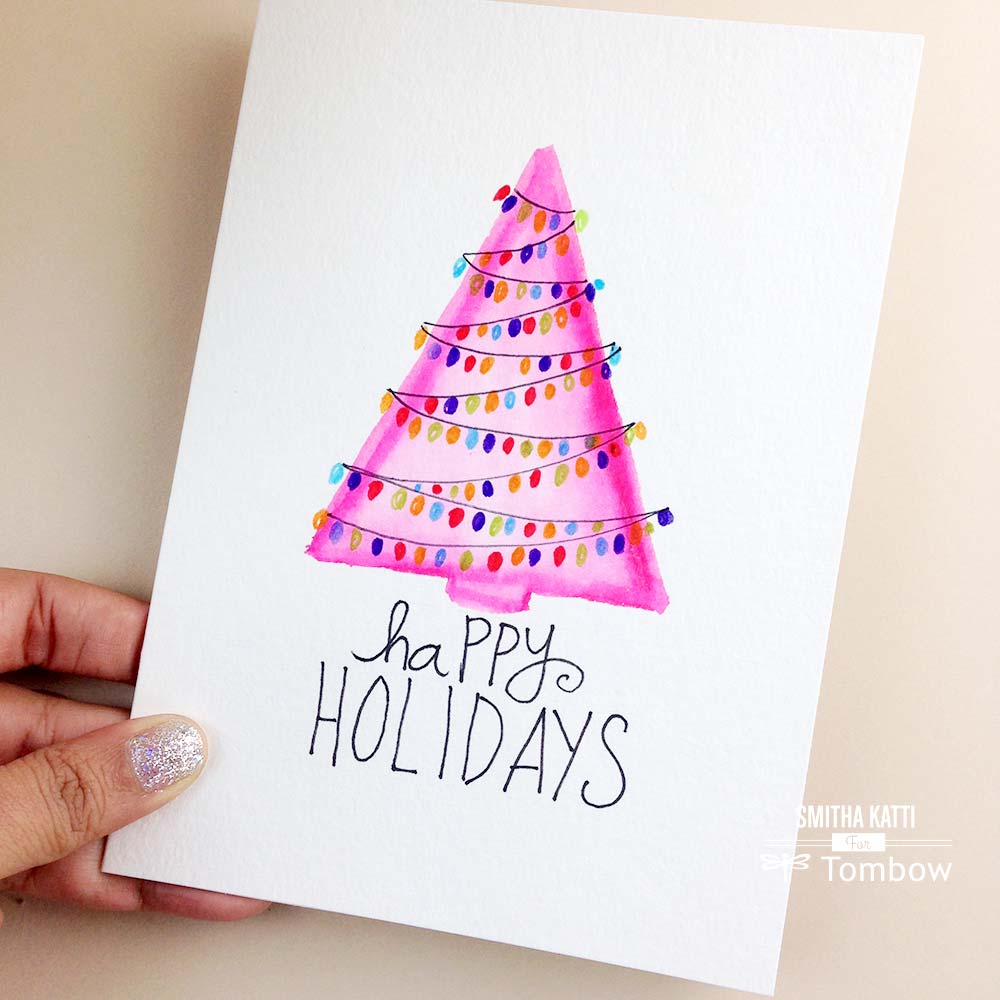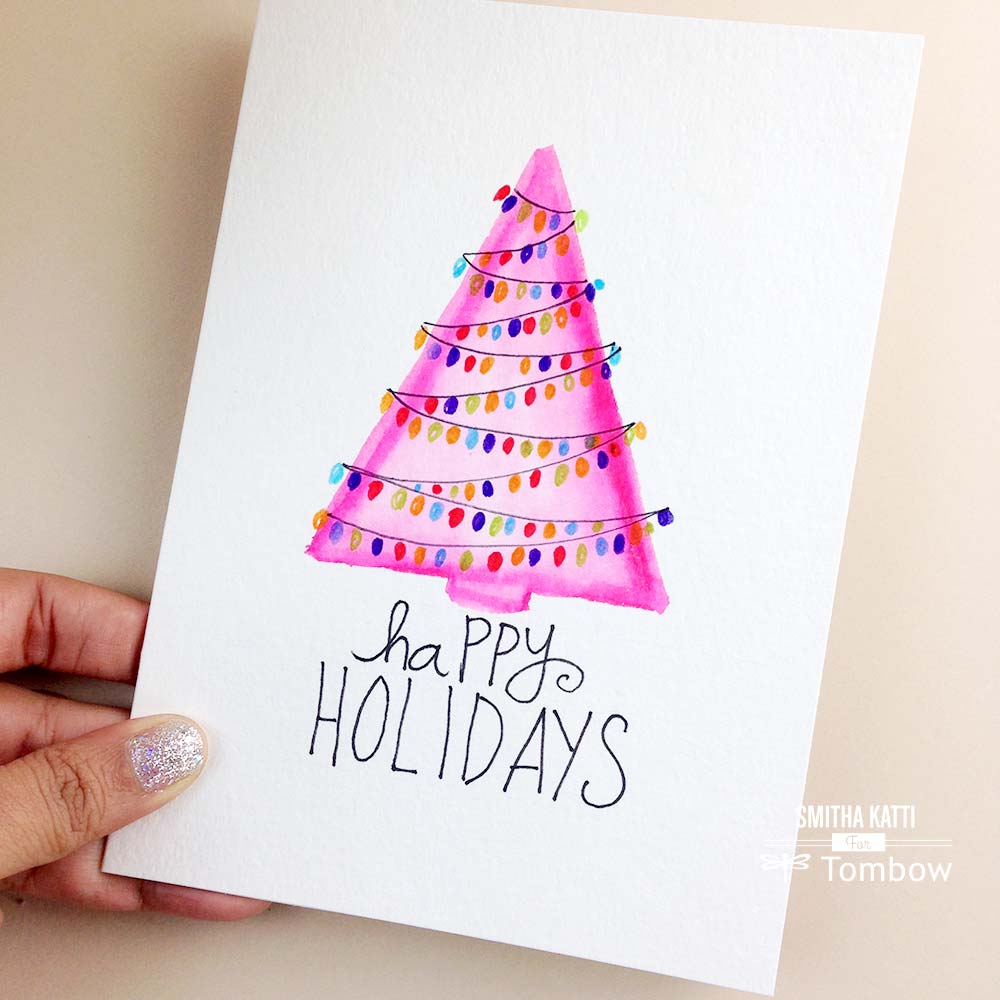 For simple lettering while watercoloring on a card, I almost always reach for the Mono Twin Permanent marker as it is oil based and does not bleed. Which is your favorite pen to use on your cards? Let me know in the comments section below.