Hello! I'm Jennie, book lover and design team member! This week we are celebrating National Read Across America Day! For my reading challenge this year I will read 20 books. I made this easy reading log mini album to keep track of my books and also reflect on them.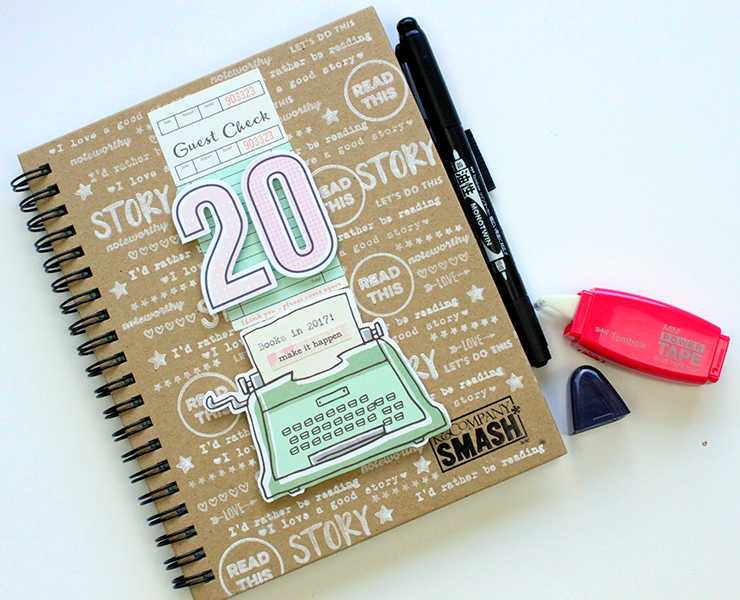 Remember Smash Books from back in the day? They were basically books to catch ideas and thoughts. I found a mini one for $2 and immediately this idea of a reading log mini album popped in my head!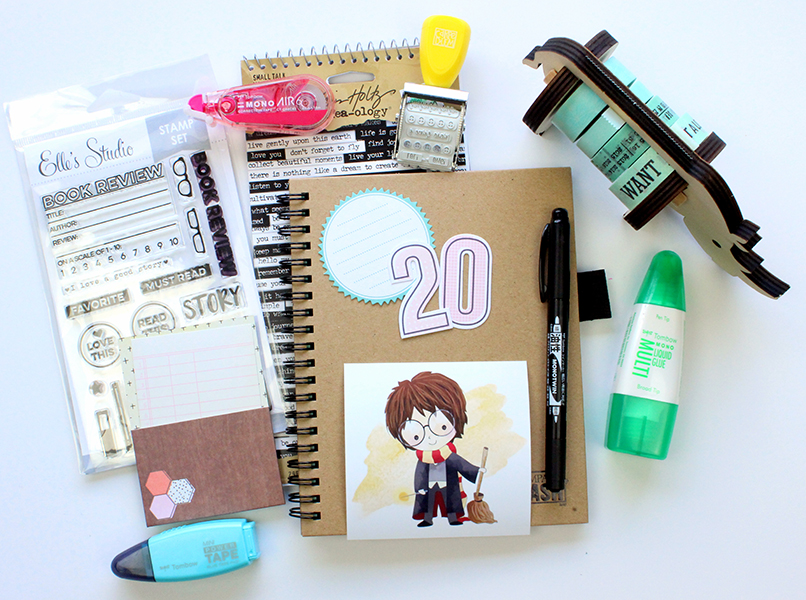 Whenever I use a new stamp I prime it using an eraser. I learned this tip from Kelly Purkey, one of my favorite project lifers. I love the NEW Tombow MONO Eraser in the jumbo size, but on my planner kit I always have Tombow MONO 2-Way Correction Tape. Other good options to have in your planner kit are the Tombow MONO Eraser in the small size or the Tombow MONO Light Eraser which is very thin and easy to store.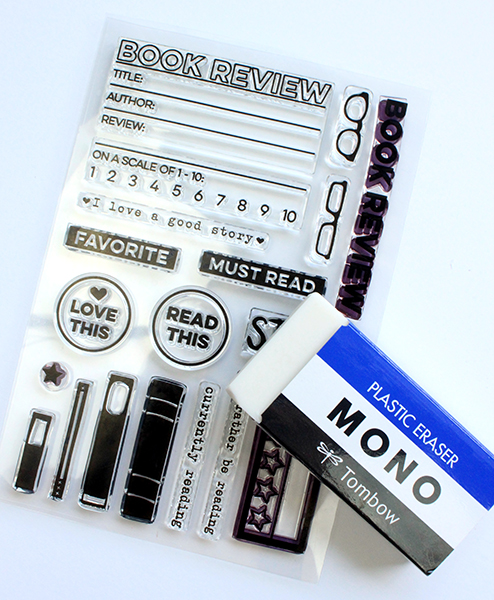 I randomly stamped all over the cover using white ink and book related stamps. My goal was to make a background not make it look perfect. To create a more clean look just use one stamp.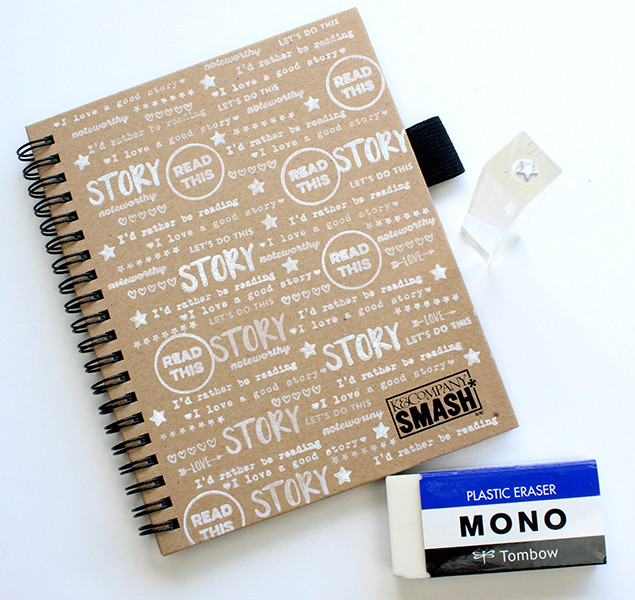 I love the library pockets made by Simple Stories so I made my own using a super easy technique. Take a piece of paper 4×6. Score the paper at 4 inches horizontally and at .5 and 3.5 inches vertically. Pay attention to your patterns so you don't end up with upside down patterns.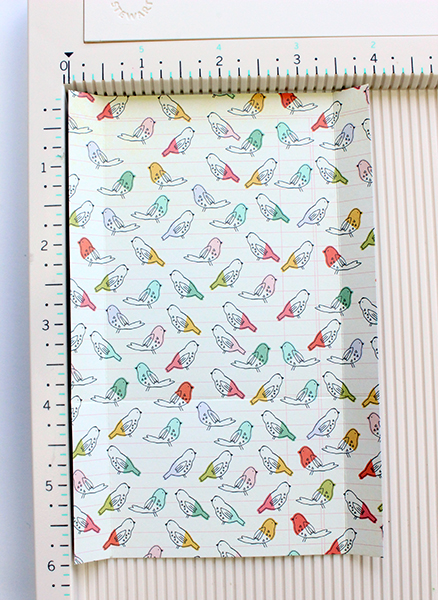 Cut out the .5×4 inches strips on each side. Apply an adhesive runner like the Tombow Mini Power Tape and fold up.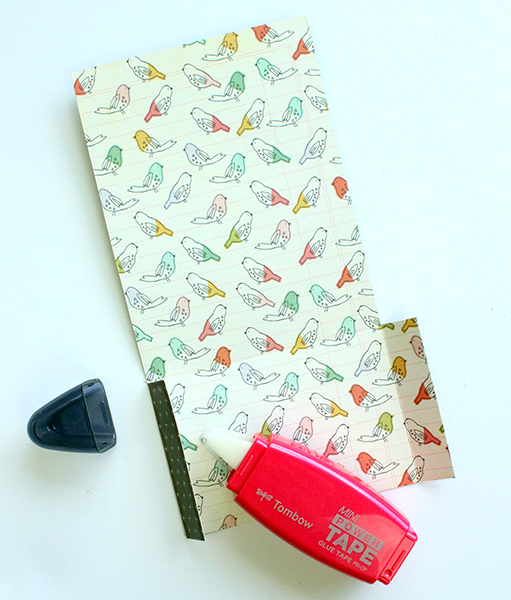 Now you can make many library pockets in different colors and patterns in just a few minutes! In these pockets I'm going to add my book reviews.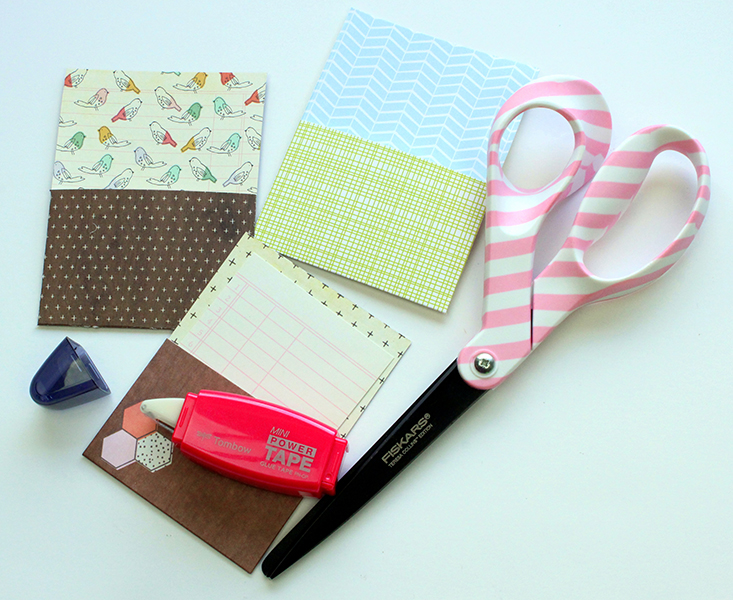 The first book I read this year was Harry Potter and the Sorcerer's Stone. I found these free printables online and used my phone to print them on photo paper. To journal I used the Tombow MONO Twin Permanent Marker.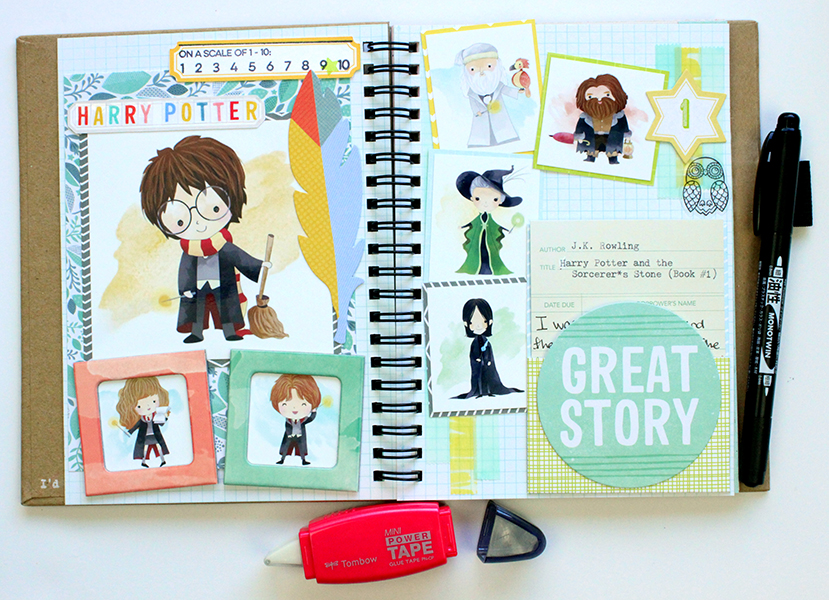 I'm keeping these layouts very simple. They are supposed to be a quick creative exercises to reflect on the things I read. Playing with paper is just a bonus.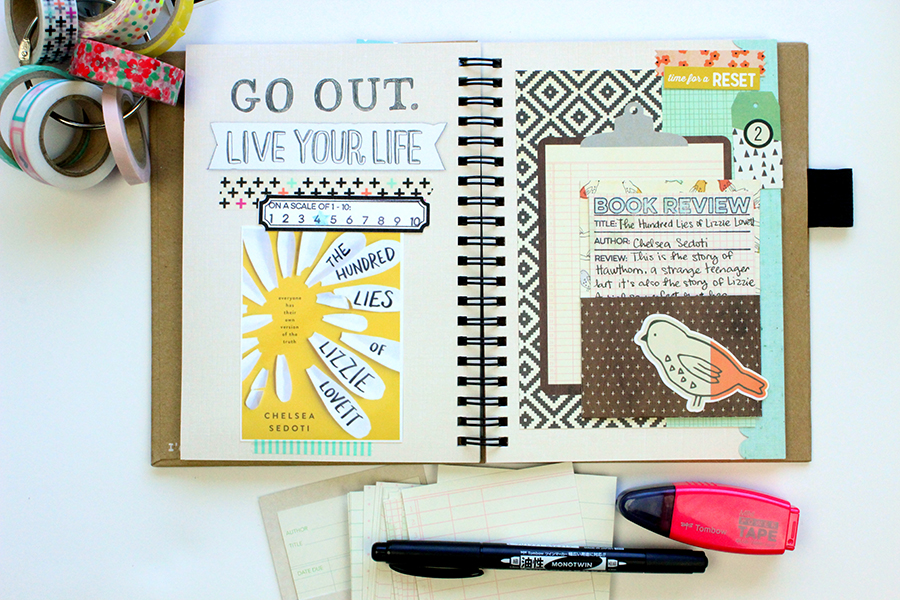 In these pages I used a white Tombow Recycled Colored Pencil to add marks and faux lettering. I used the photo like a pocket and added a tag with the journaling.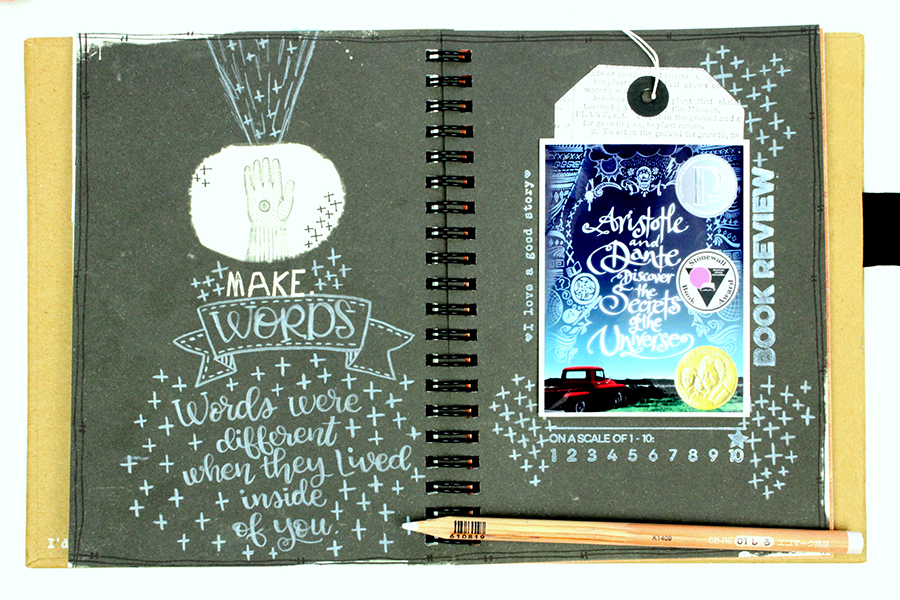 The Tombow Recycled Colored Pencils are my favorite to practice lettering and to do chalk lettering effects.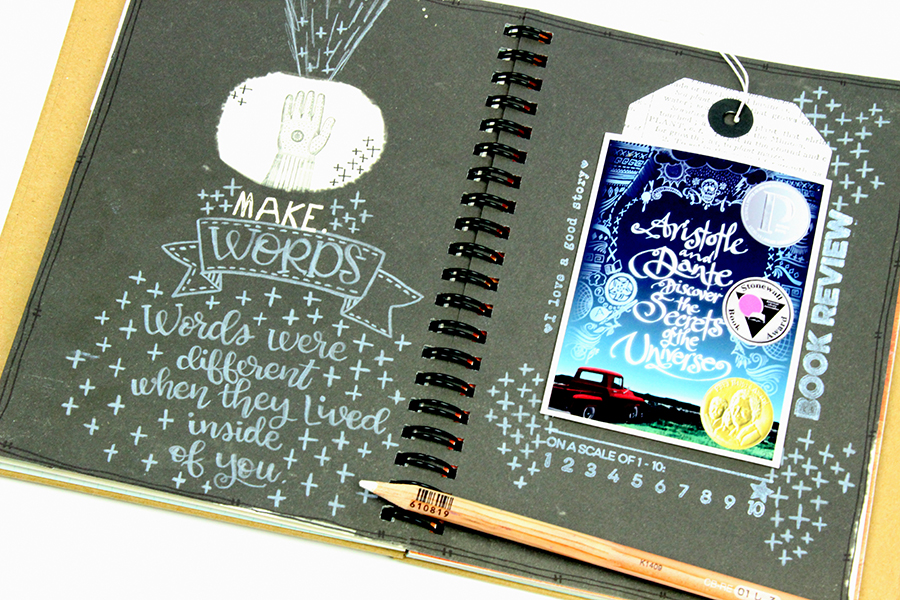 I am on my 5th book this year! I'm reading The 5th Wave! Share with me what are you reading or your favorite book @jenniegarcian on Instagram! I hope you give this DIY reading log mini album a try!
Have a happy day readers!