Hi Tombow Fans! This is Jennie! The Tombow Design Team received a sweet little package from Archer & Olive to use this week! First of all, look at the beautiful package I received in my mailbox! Don't forget to subscribe to their newsletter to get a coupon if you want to purchase your own.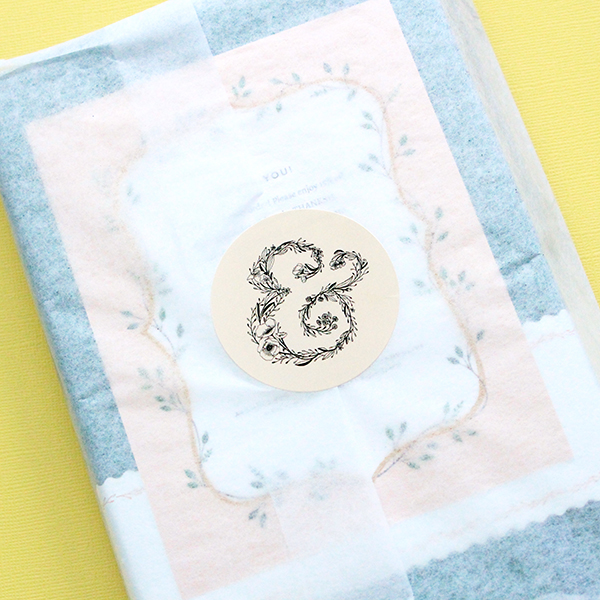 I received 2 gorgeous notebooks: the Night Sky Dot Grid Notebook and the Floating Feather Sketchbook.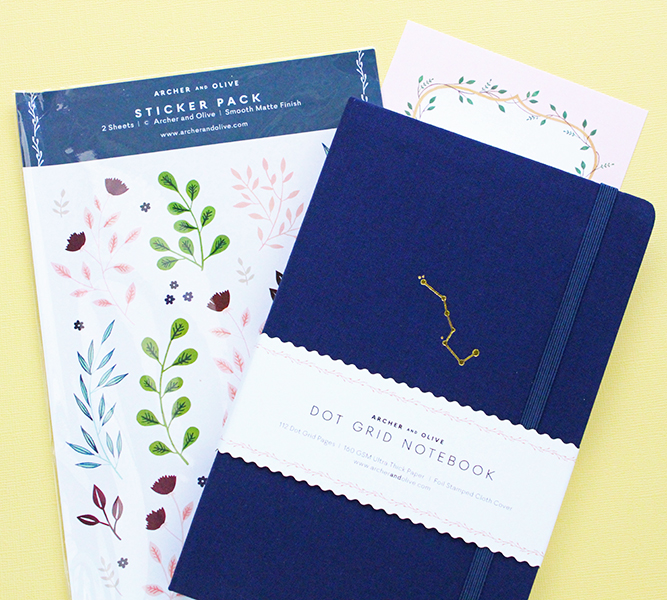 In my package I also got a botanical Planner Stickers Pack.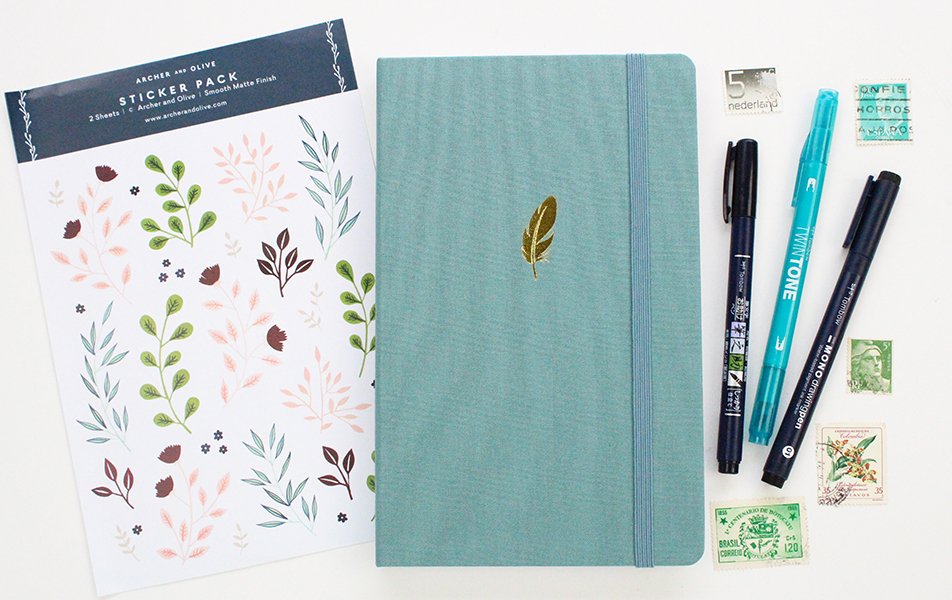 I wanted to use these journals as a place to write my thoughts, all of them! The pages in the journal are really thick and the Tombow Pens and Markers don't bleed through.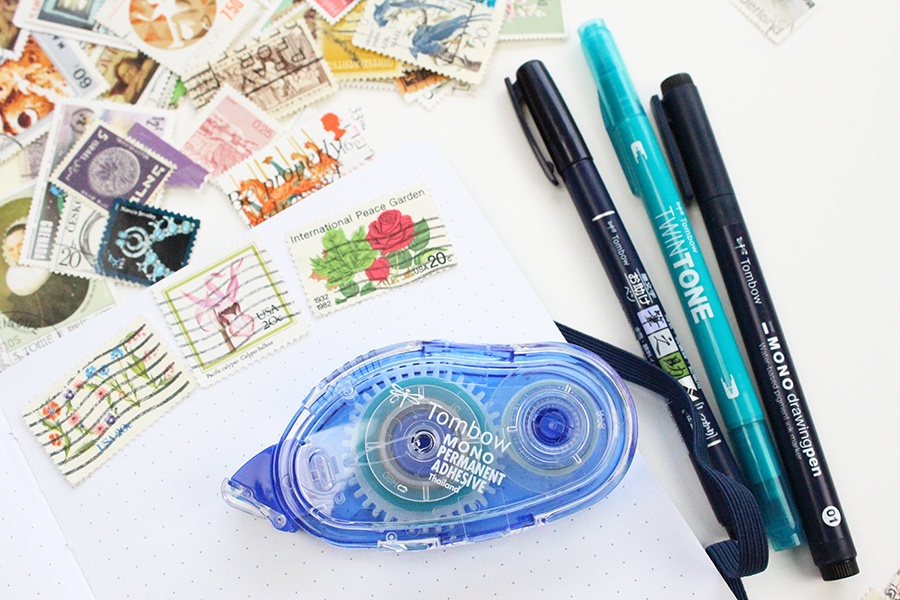 One of the thoughts I want to put on paper is a travel wishlist.
What you need to make this:
Archer & Olive Night Sky Dot Grid Notebook
Postage Stamps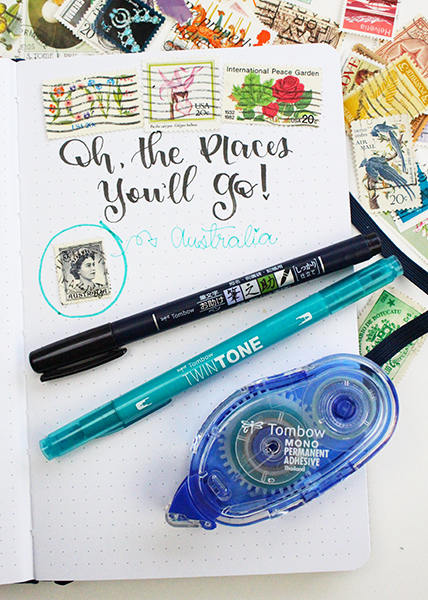 First, I used the Tombow MONO Permanent Adhesive  to glue the postage stamps. You can get these on Etsy. Then I used the Tombow Fudenosuke Hard Tip Brush Pen to write my title. I wanted to create a sketchy look. That is why I drew the circles around the stamps. Finally, to write the countries I used the Tombow TwinTone Dual Tip Markers. I left the next few pages blank because I want to do a spread for each country and write places I want to go and things I want to do. You can find more travel journal ideas in this post by Dani!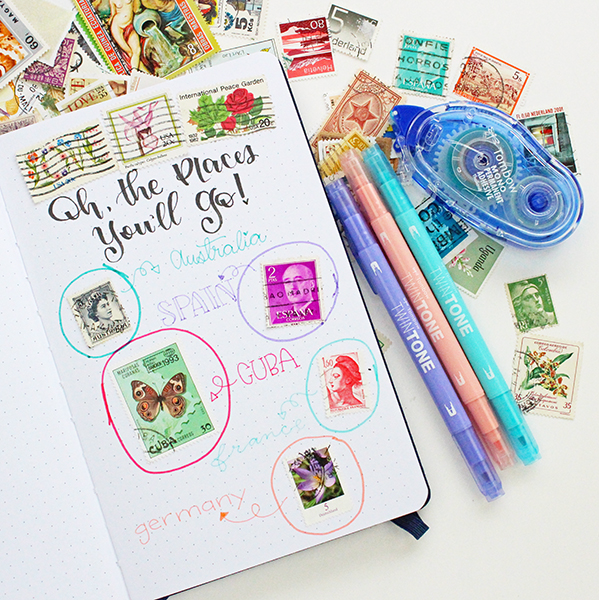 Another thing that I wanted to write was a list of books I want to read. I add too way many books to my "Want to Read" list but once in a while I find a book that I know I HAVE to read! This list is for those must-read books.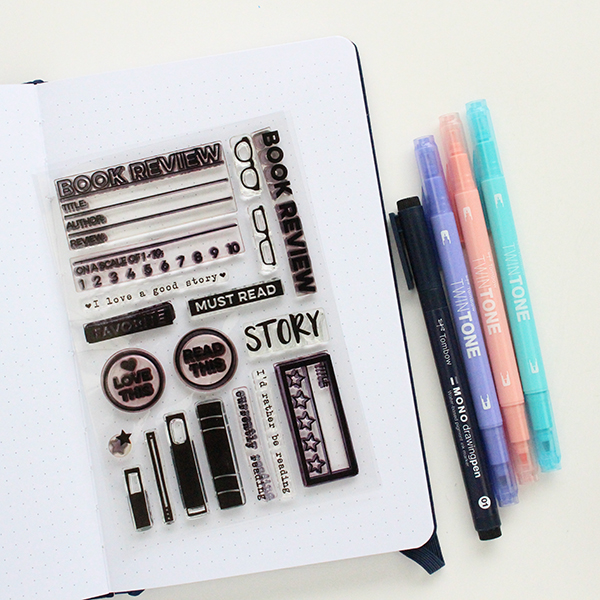 Book List Supples:
Archer & Olive Night Sky Dot Grid Notebook
Stamps
Inks
Step One:
Using inks of different colors stamp book images. If you don't have a stamp of a book you can stamp or draw rectangles.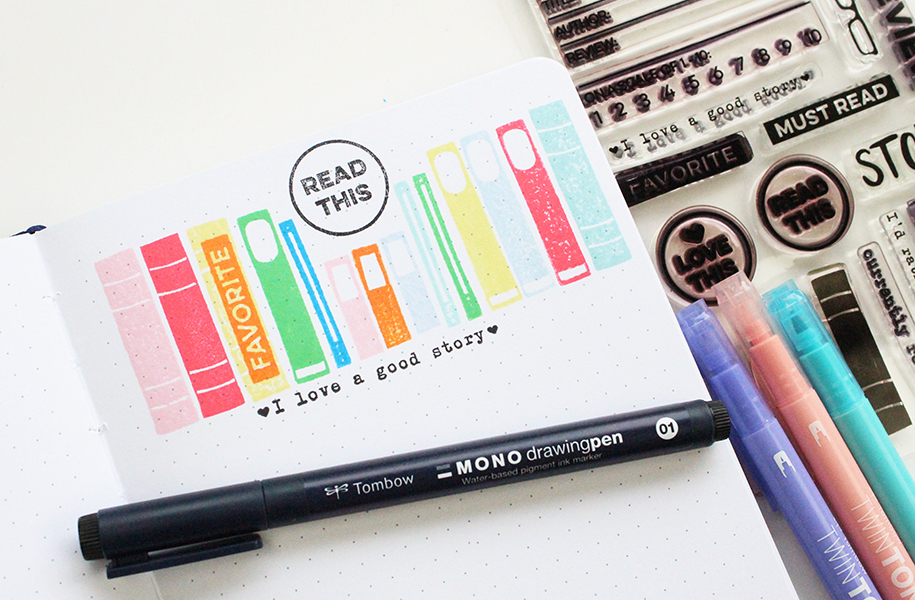 Step Two:
Using the Tombow MONO Drawing Pen 01 outline the book images.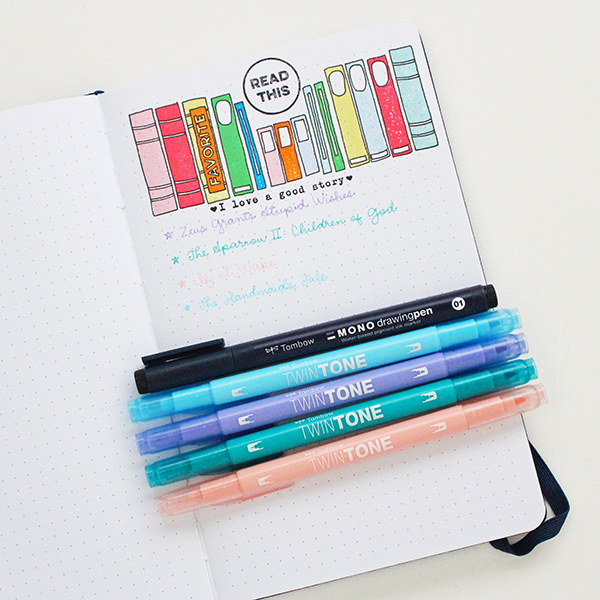 Step Three:
Write the titles using the Tombow TwinTone Dual Tip Markers. You can find more Reading Log inspiration in this post.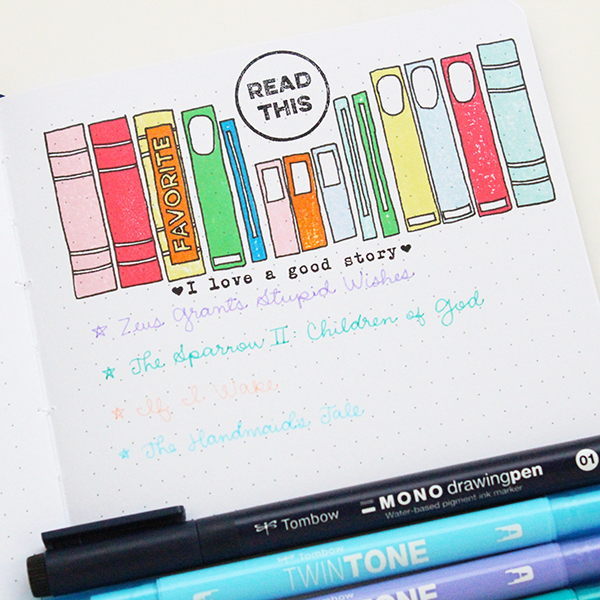 I hope you enjoyed these ideas and pages as much as I love Archer & Olive Notebooks!