Green is my favorite and Pantone's color of the year – Greenery – which is a bright, cheery shade, is definitely my all time, absolute favorite!  Green always reminds me of Spring, so I have created a wall hanging to let everyone know that Spring has sprung with Pantone's Color of the Year Greenery!
HAPPY SPRING!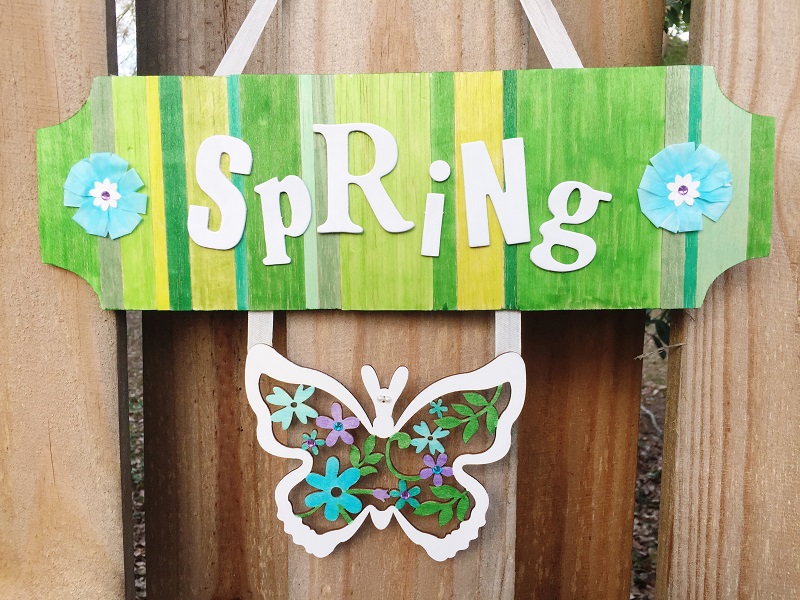 STEP ONE:
When I start a new project, I always begin with a color swatch, so I can make sure that the my palette of colors will coordinate with each other.  Tombow has so many greens to select from but Dual Brush Pen #195 best matches Greenery.  I started there and chose several lighter and darker tones to go with Greenery.  I label each color swatch with the MONO Twin Permanent Marker, so I can track the colors I want to use.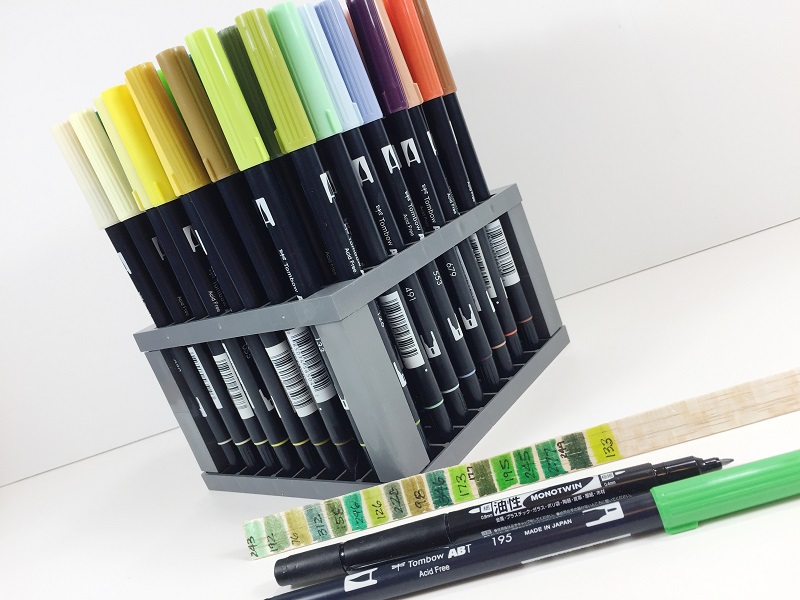 STEP TWO:
Next lay out all of the balsa wood strips to cover the wooden plaque.  Select your colors and remember that if you don't like a particular combination that you can flip over the strip and start again.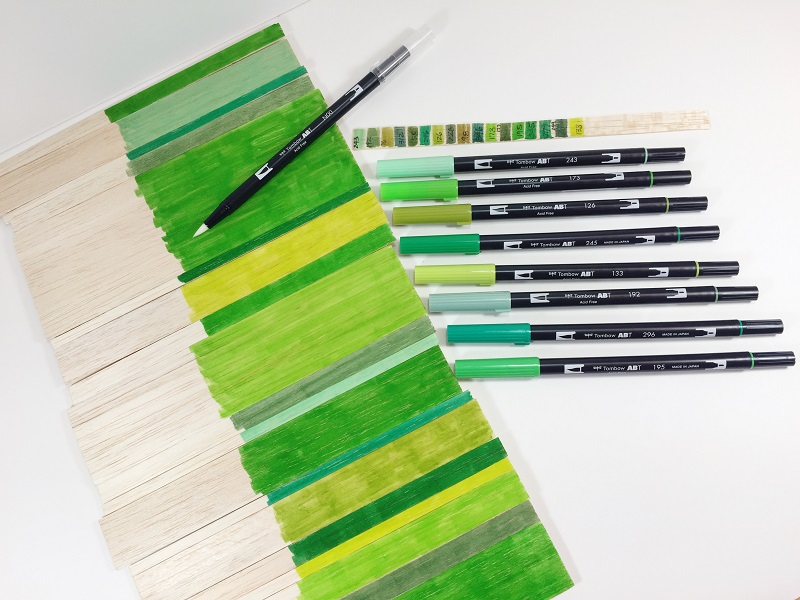 STEP THREE:
Use the Dual Brush Pen Blender N00 to smooth out any uneven sections on the wood strips.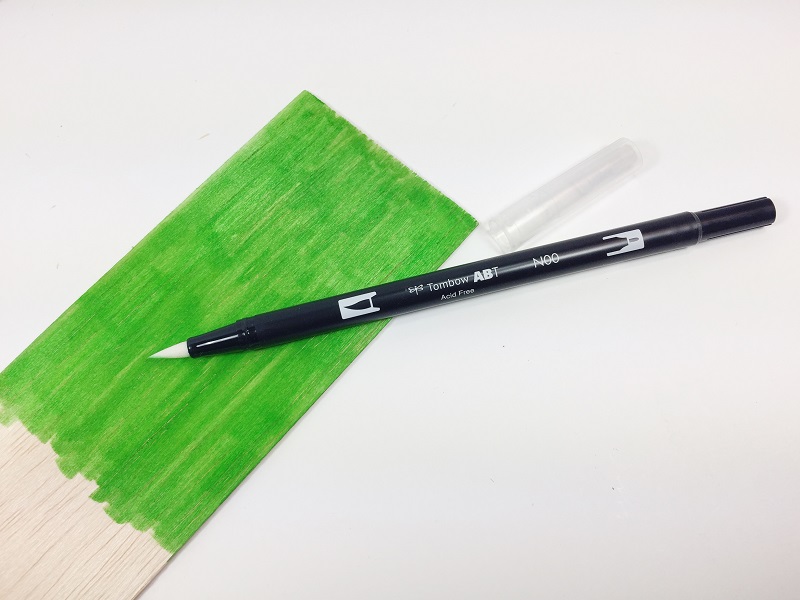 STEP FOUR:
Attach the colored balsa wood strips to the plaque with Tombow Xtreme Permanent Adhesive.  Remember to roll the adhesive gently and then swipe the tip to the side for a clean application.  Repeat until the entire plaque is covered.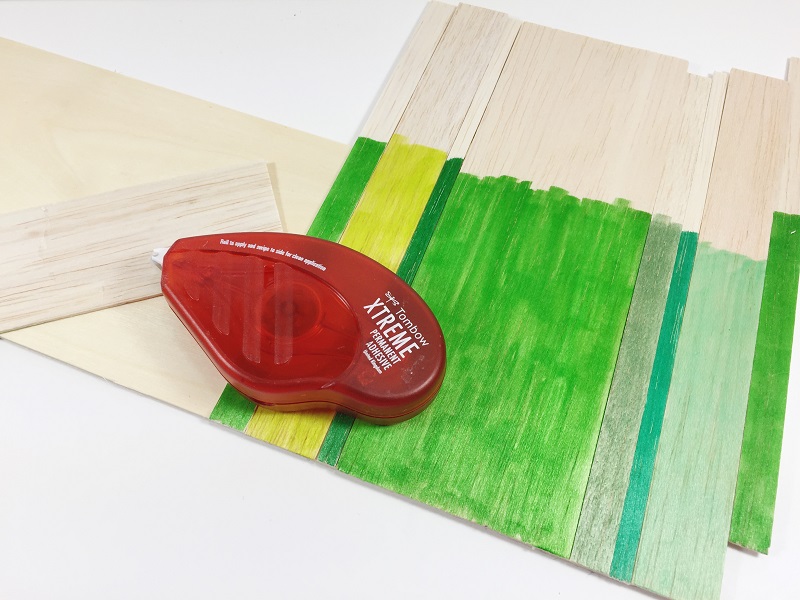 STEP FIVE:
Flip plaque over on a self healing mat and trim excess with craft knife.  The balsa wood will cut very easily.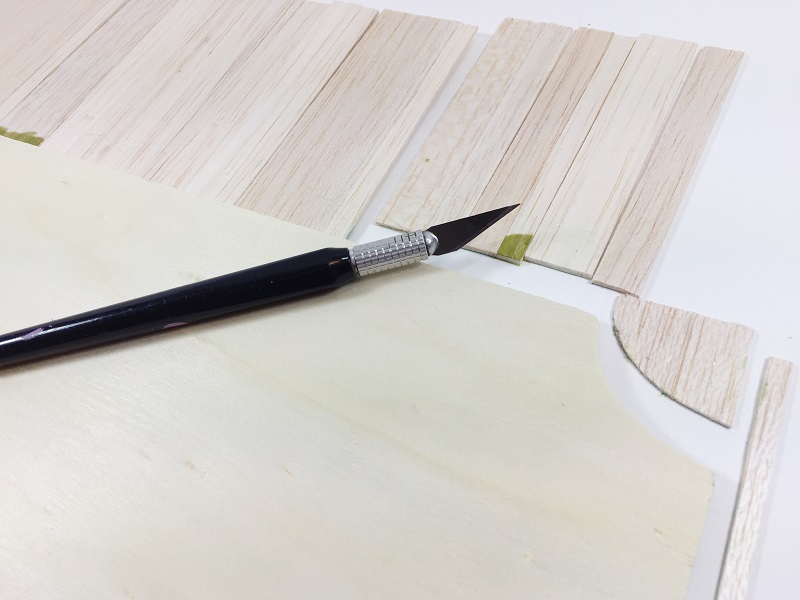 STEP SIX:
Color edge with Tombow Dual Brush Pen #195, using the side of the brush end, not the tip.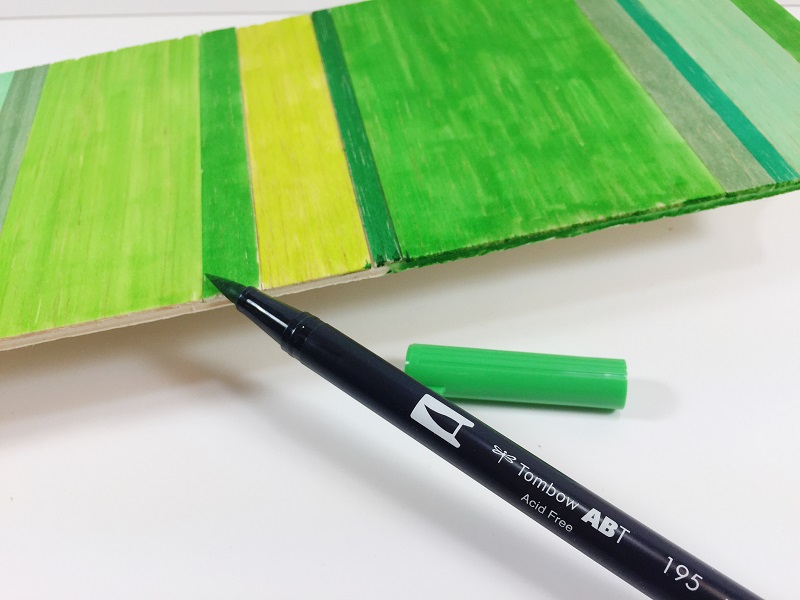 STEP SEVEN:
I wanted to add a pop of color to the green color scheme, so I incorporated blues and purples.  I have always LOVED this particular color palette of purple, green and blue!  Again, I used the backside of the wooden butterfly to test out the specific colors I wanted to use.  Paint the edges of the butterfly and chipboard letters to spell SPRING with white acrylic craft paint.  TIP – This is a great way to use up odd chipboard letters that don't match.  Just paint them all the same color and then they match!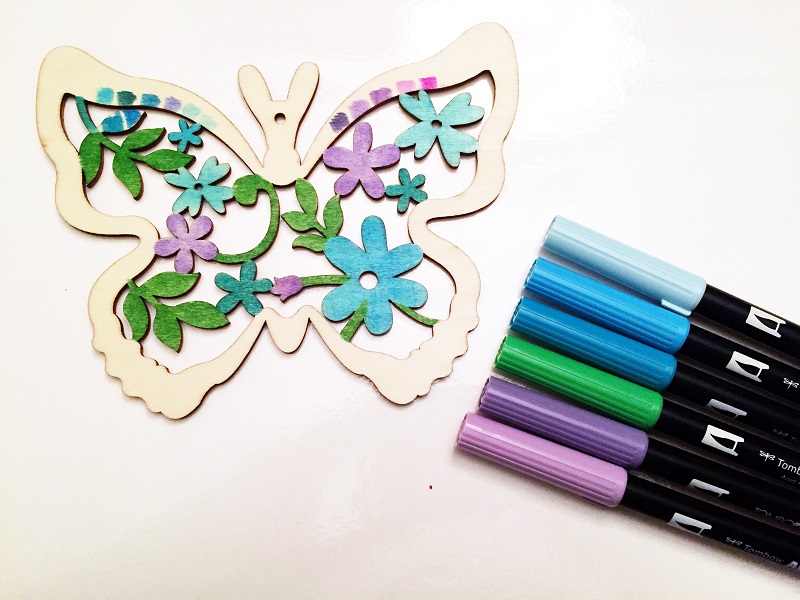 STEP EIGHT:
Color two paper flowers with Tombow Dual Brush Pen #451, then attach purple rhinestones to center of flowers.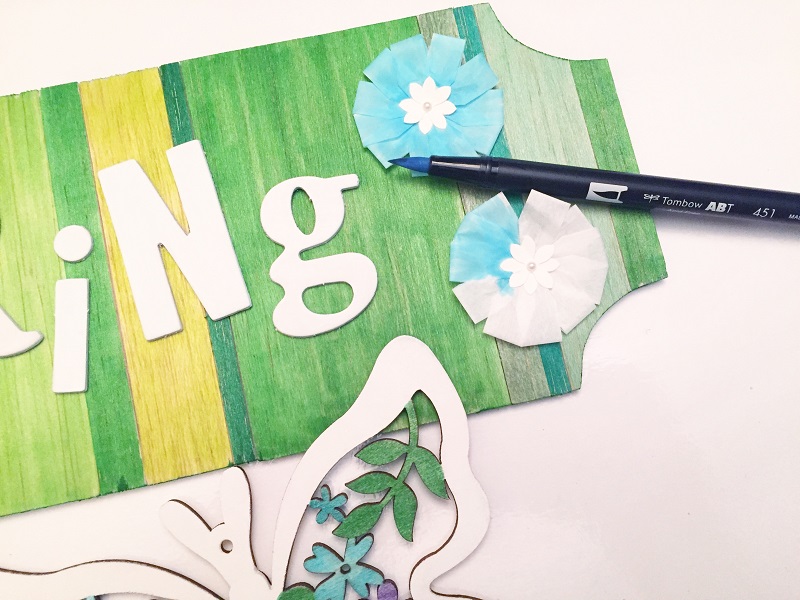 STEP NINE:
Attach chipboard letters and flowers to front of wooden plaque with Tombow MONO Aqua Liquid Glue, let dry.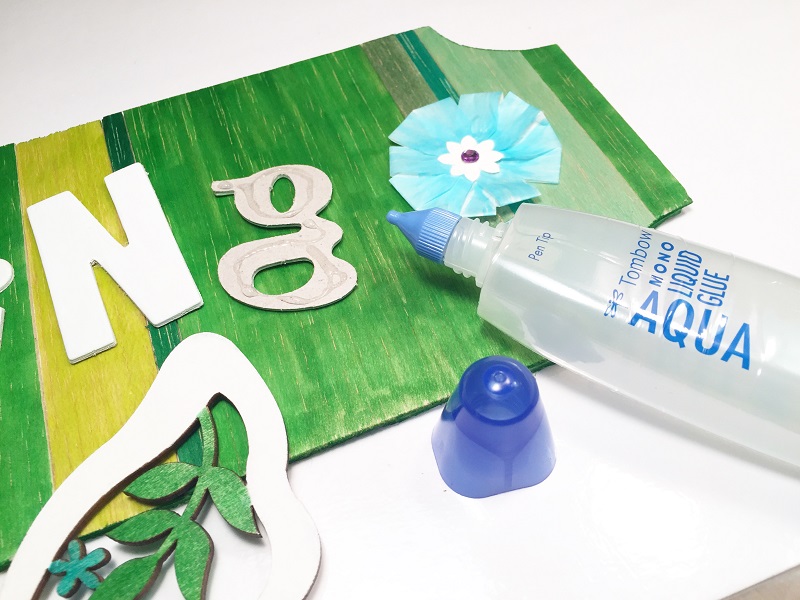 STEP TEN:
Flip wooden plaque over and connect butterfly to plaque with white ribbon and Tombow Xtreme Tabs. Attach white ribbon hanger in same fashion with Tombow Xtreme Tabs.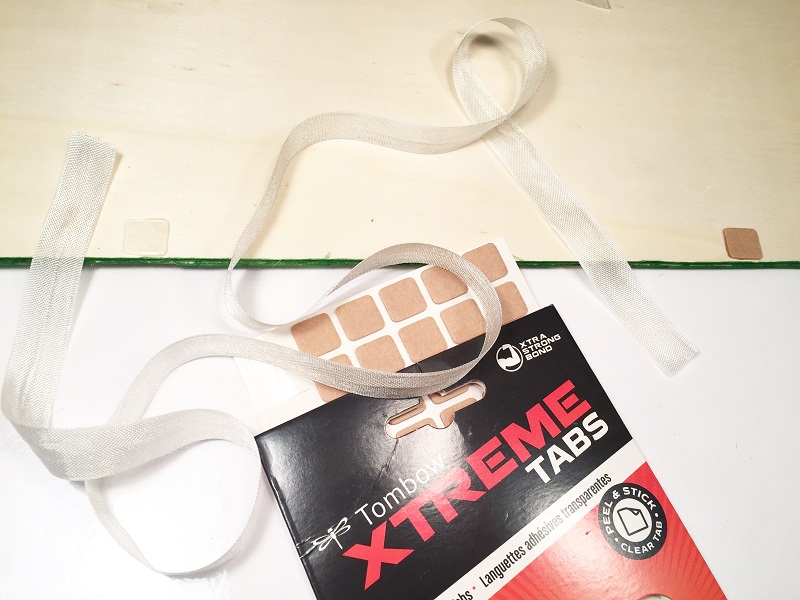 Hang on your front door or gate and celebrate the fact that Spring has sprung with Pantone's color of the year Greenery!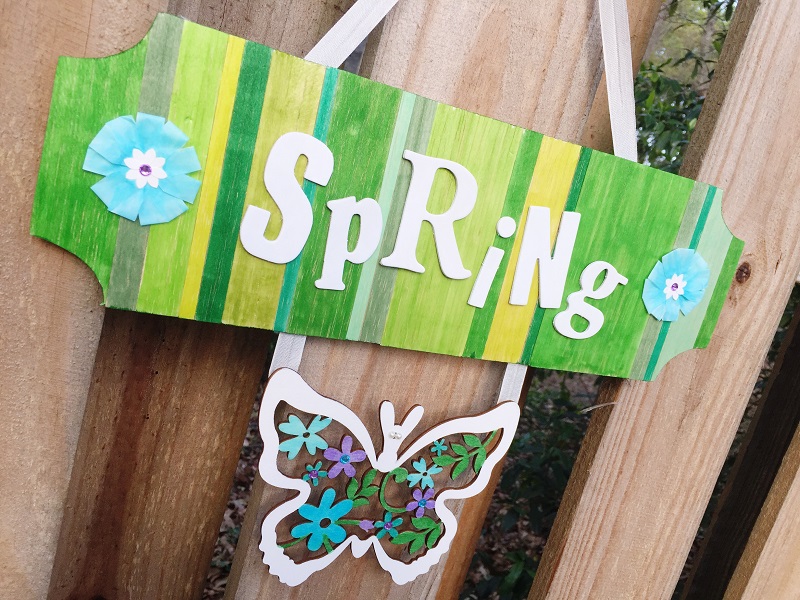 If you enjoyed this project, and are excited to try coloring wooden shapes with Tombow Dual Brush Pens!  Check out this post featuring a keepsake box or this post featuring an owl canvas.
Thanks for stopping by! -Beth