Have you heard that you can use the Tombow Dual Brush Pens as Watercolors? This is Jennie and today I'm going to share a few tips to watercolor with the Dual Brush Pens. I wanted to do a Spring inspired art journaling page and I had the idea to do some trees. I had to use Pantone's Color of the Year, Greenery. The color of Dual Brush Pen that matches is 195- Light Green and for the Tombow Irojiten Colored Pencils is the P-5 Lettuce Green.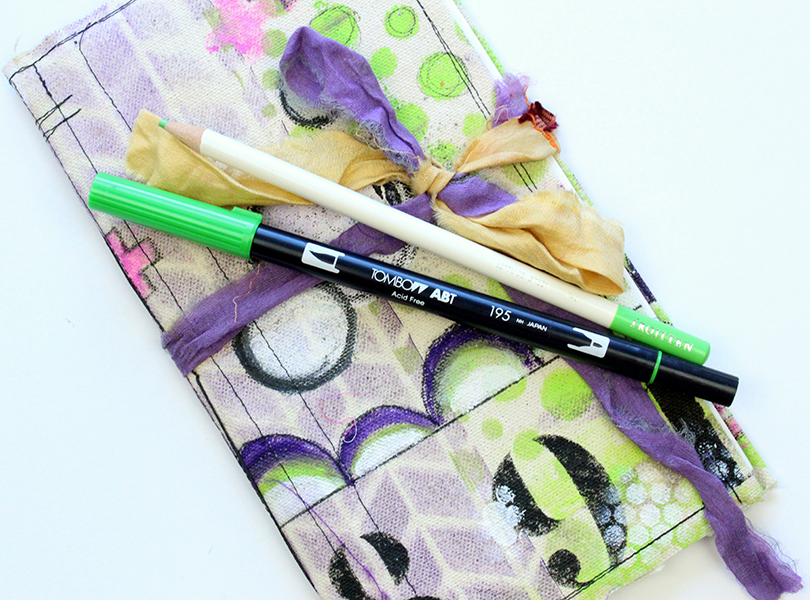 First, I drew circles of different sizes using the Tombow MONO Drawing Pencil.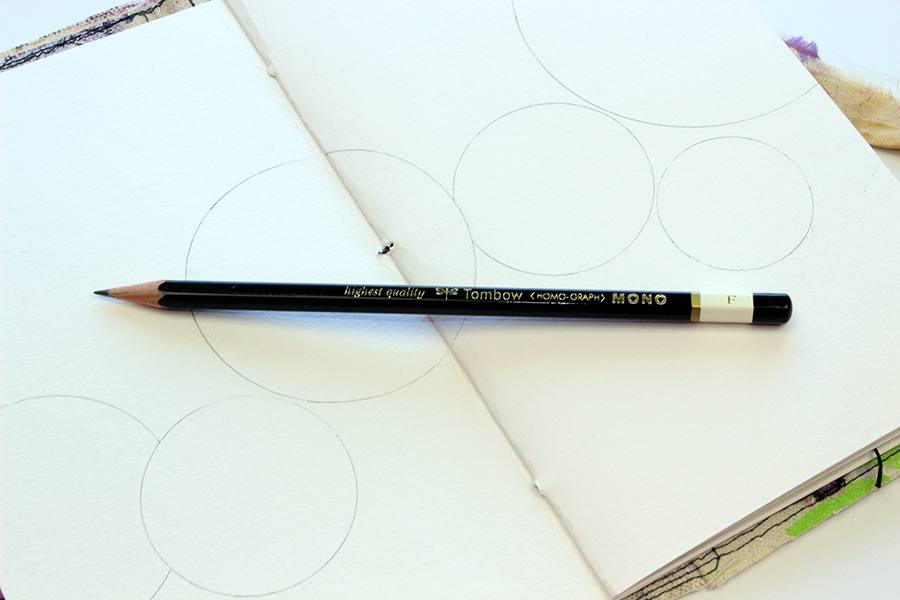 One of the ways to use the Tombow Dual Brush Pens as watercolors is to scribble on watercolor paper and move the color using a watercolor brush. The Dual Brush Pens are very pigmented  so a little color goes a long way. I wanted different tones in my trees so I used 195-Light Green, 055-Process Yellow and 373-Sea Blue.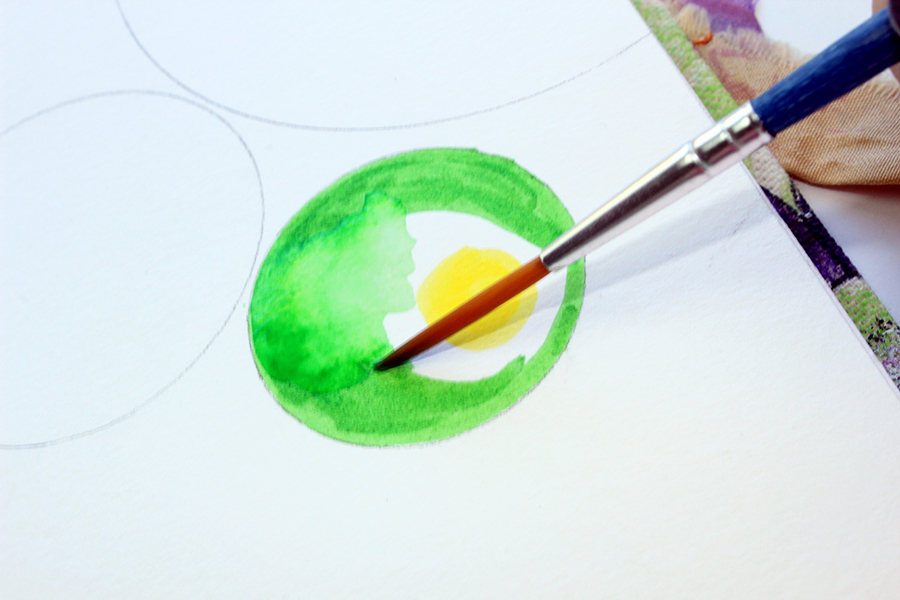 Here I used a pointillism technique and picked up the color 195 from the Tombow Blending Palette with the watercolor brush. When you pick up the color from the Blending Palette the color is a bit less concentrated. I wanted to keep the dots so I didn't move the color around too much.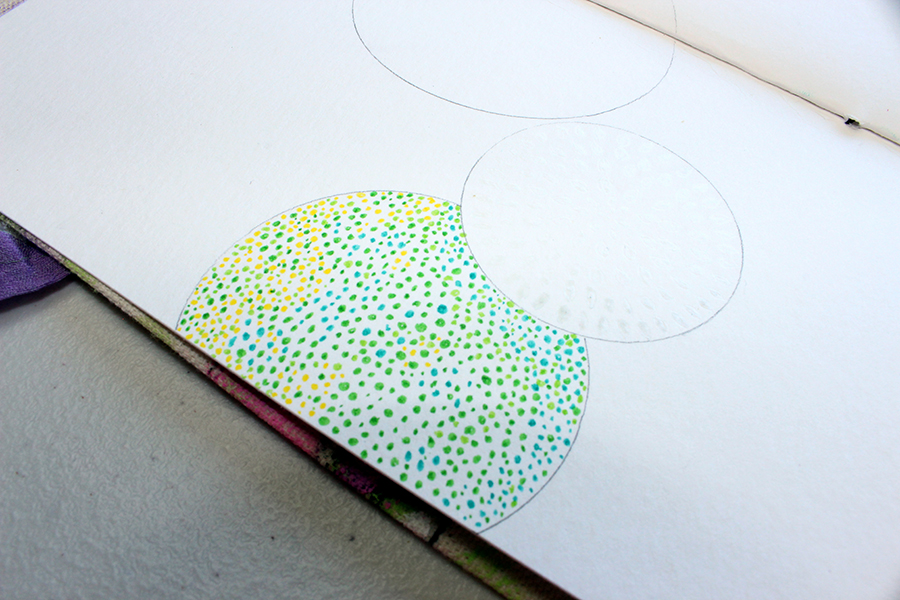 In the circle on the right out I used the Tombow MONO Glue Pen. I drew a pattern and let it dry. This technique creates a resist. The cool thing about this is that you don't need to take it off.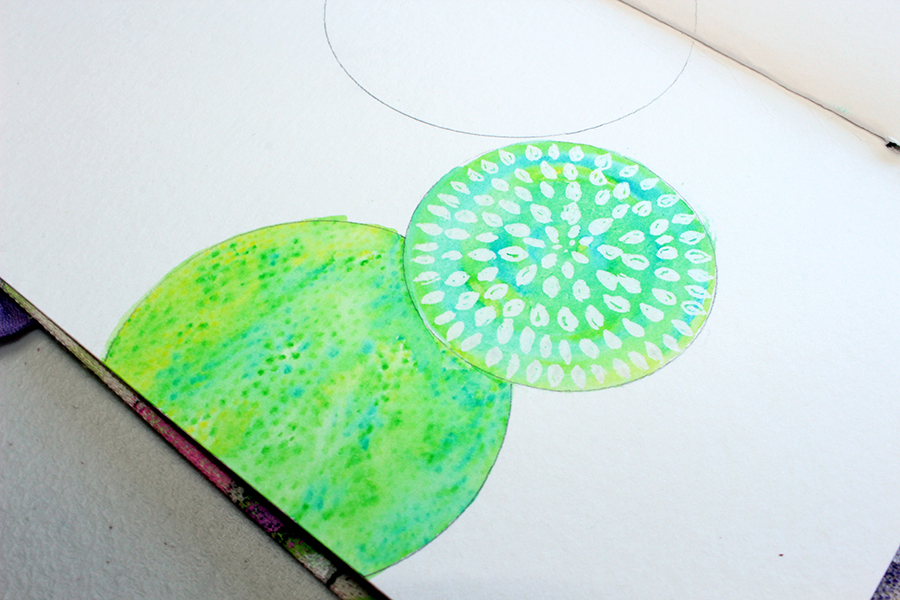 I doodled with the fine tip of the Dual Brush Pens and I outlined the trees and doodled with the Tombow MONO Twin Permanent Marker. On the last tree I used the resist technique with the MONO Glue Pen.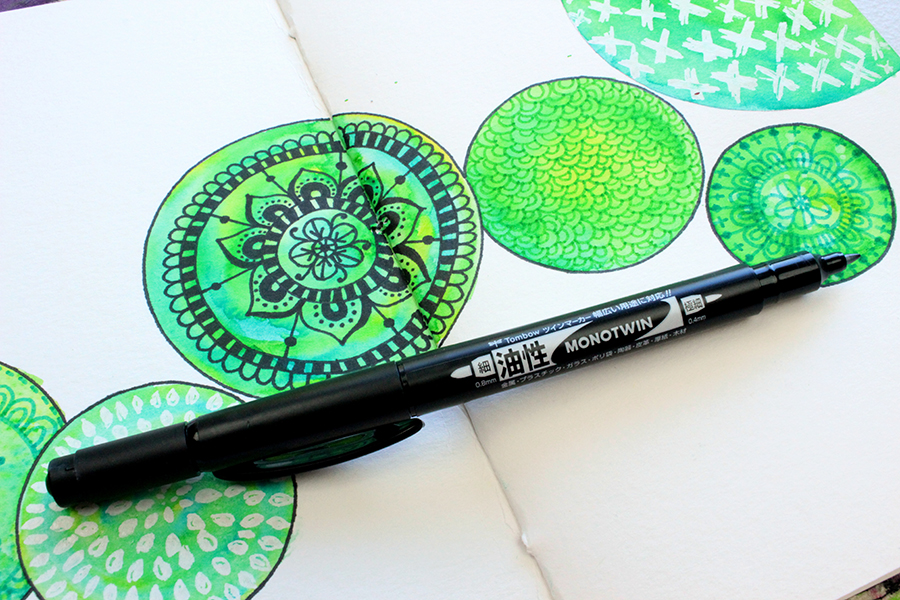 I wanted a color to contrast with the green so I picked 723-Pink, 845-Carmine and N55 Cool Gray 7. Just add water to move the color around.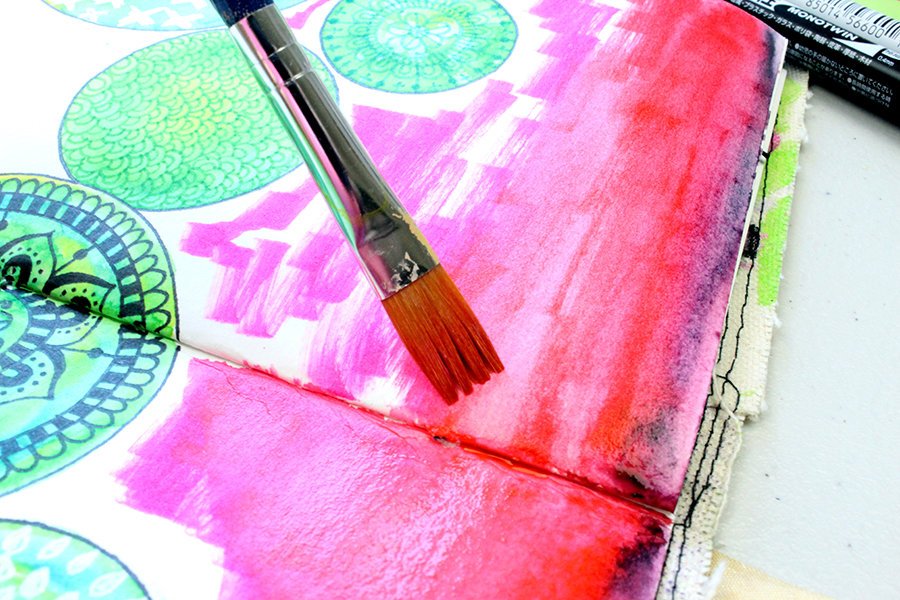 I scribbled with the Tombow Dual Brush Pen on the corner of the Blending Palette and I sprayed some water to make drips.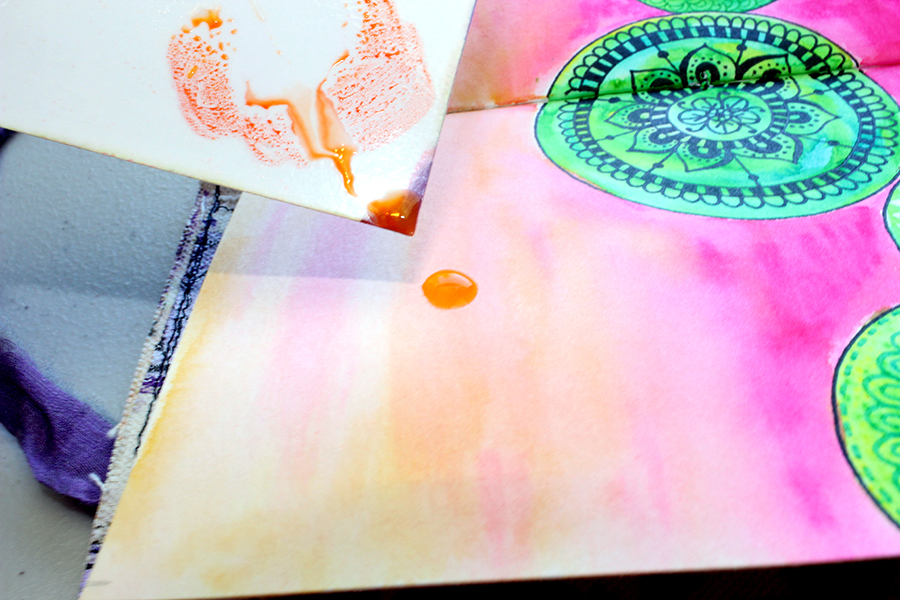 To move the drips around I used an eBrush. You can also do this with a straw.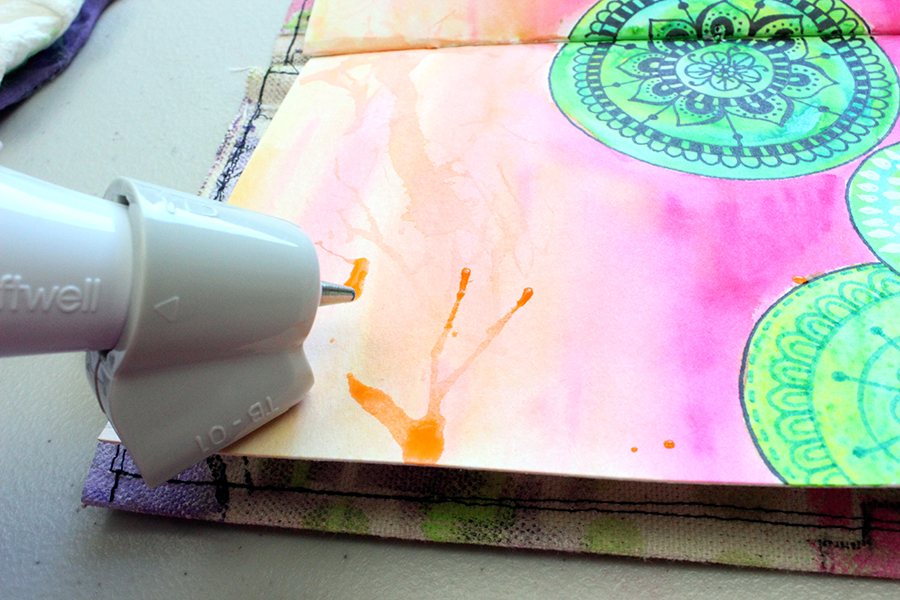 For the tree trunks I used a stamp from Stampendous!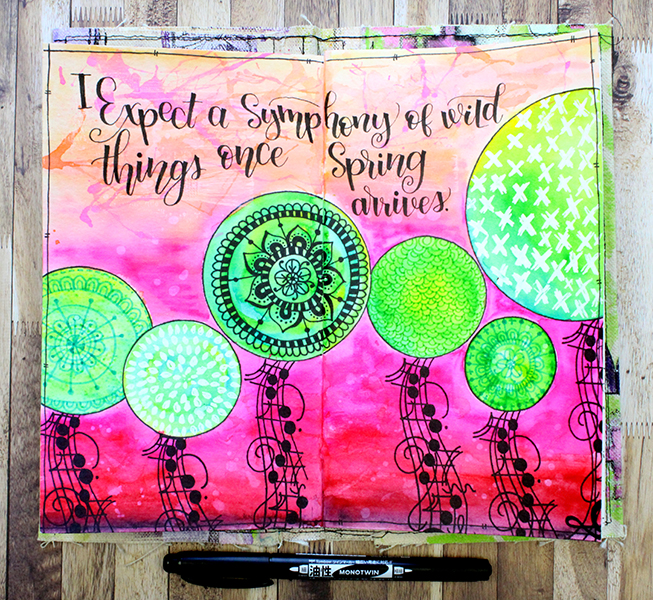 To letter the quote I used the Tombow Fudenosuke Calligraphy Pen, Soft Tip.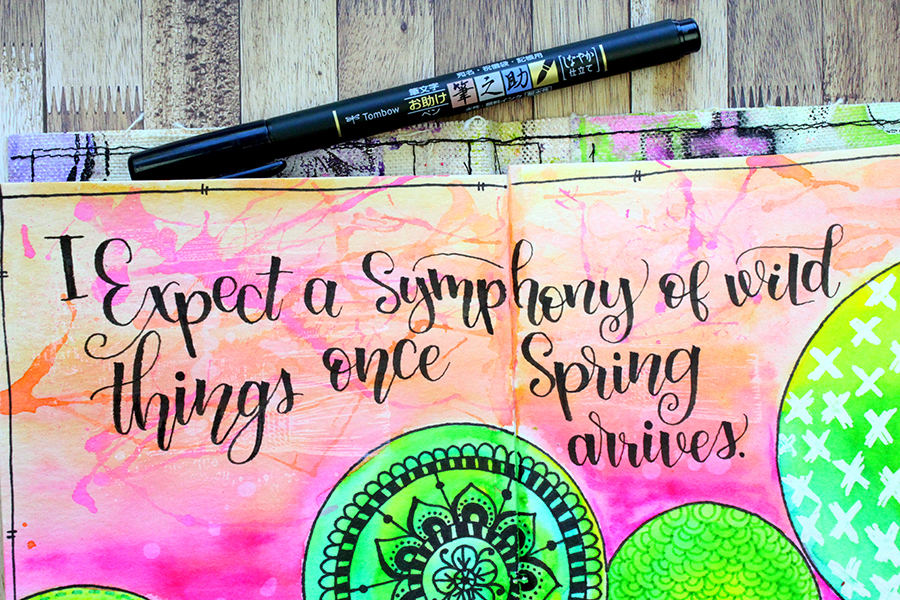 It's tricky to stamp on watercolor paper so I had to go over the stamp with the Tombow MONO Twin Permanent Marker.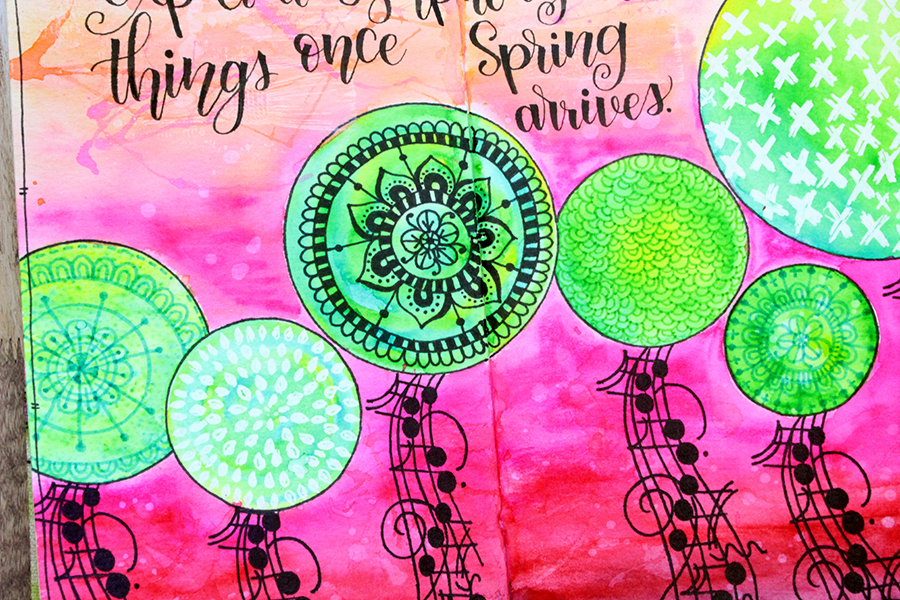 I hope you learned a little from this project! Make sure you share what you learned with us tagging us @tombowusa or with the hashtag #tombowusa.