Hello crafty friends! This is Smitha and today I have a super simple technique to transform and personalize a basic notebook, notepad or journal and give it a designer look. Take something generic and store bought and make it fancy and personalized in under 10 minutes. This is a great gift for the teachers in your life.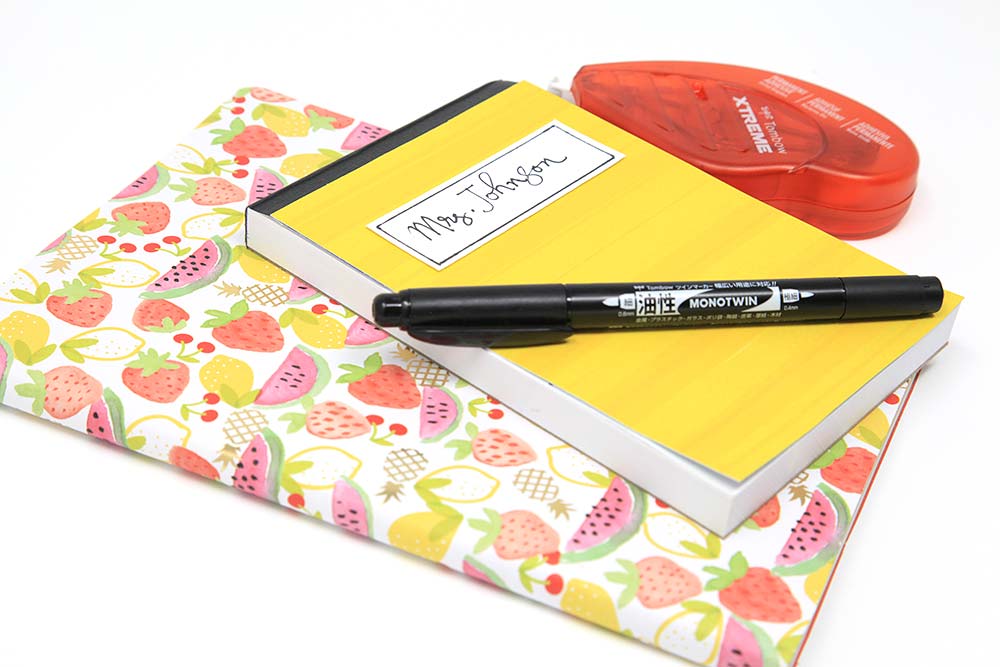 I have a video tutorial showing how I covered this book. Click on the video box below to watch the YouTube video or click here to head over to YouTube and watch in HD.
Here is what I gathered: some pretty scrapbook paper, notebooks, a pair of scissors, Tombow Xtreme Adhesive, strips of white cardstock, Tombow MONO Twin Permanent Marker and a ruler.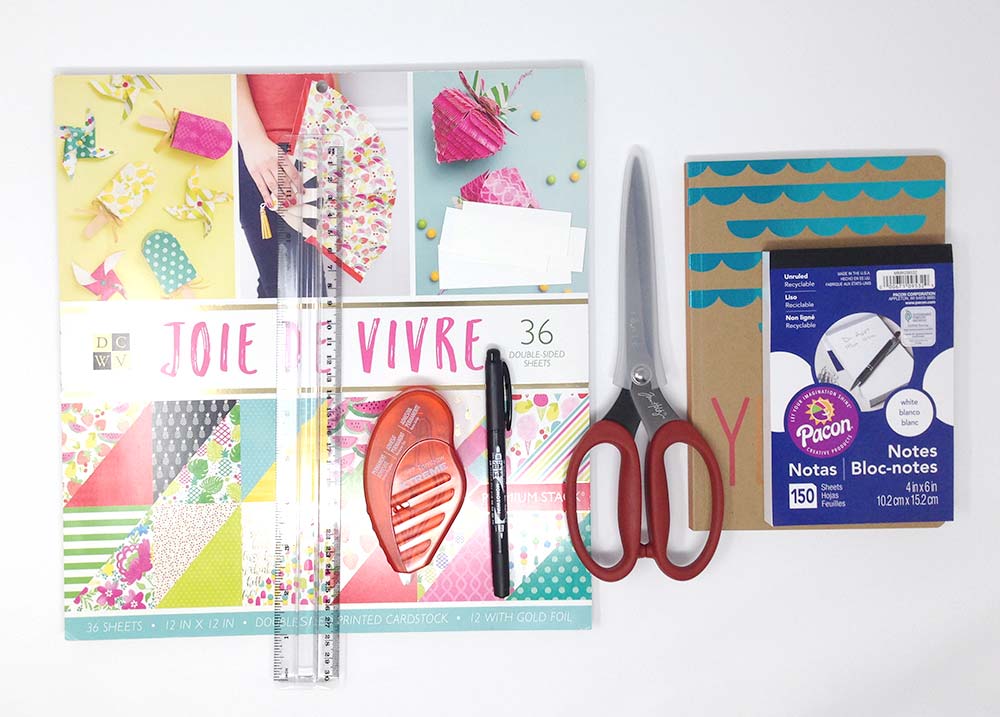 I selected this pretty summer fruit print of scrapbooking paper. Apply Tombow Xtreme Adhesive along the edge of the book. This adhesive is strong like its name suggests. Line up the scrapbook paper to the edge of the book. Press the paper down firmly. And you will see that this paper is stuck really well. Using a sharp pair of scissor, cut off the excess paper. And that's it! In under 5 minutes you have transformed your book.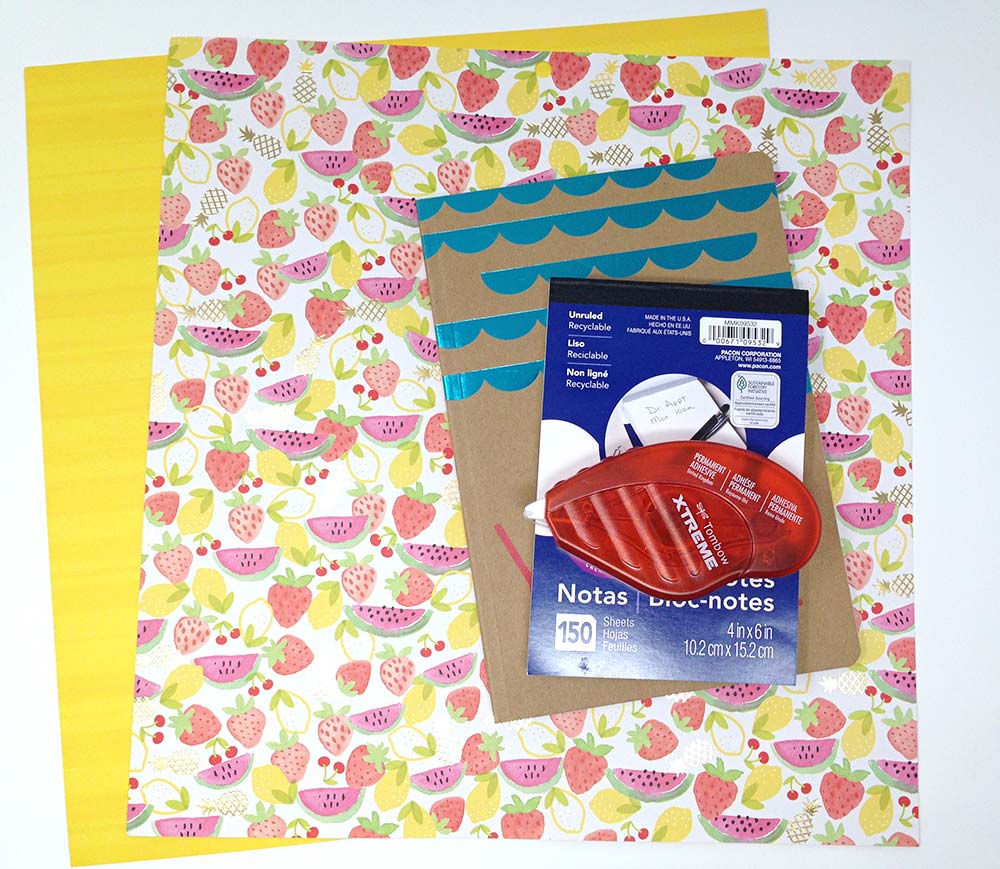 For the notepad, I trimmed my scrapbook paper to size first. Then I applied the Tombow Xtreme Adhesive all over the front, lined up my paper and pressed it into place.
Using the MONO Twin Permanent Marker, I outlined a label and then added the name of the teacher I was gifting this to. I like to handwrite names but you can use alphabet stickers here instead.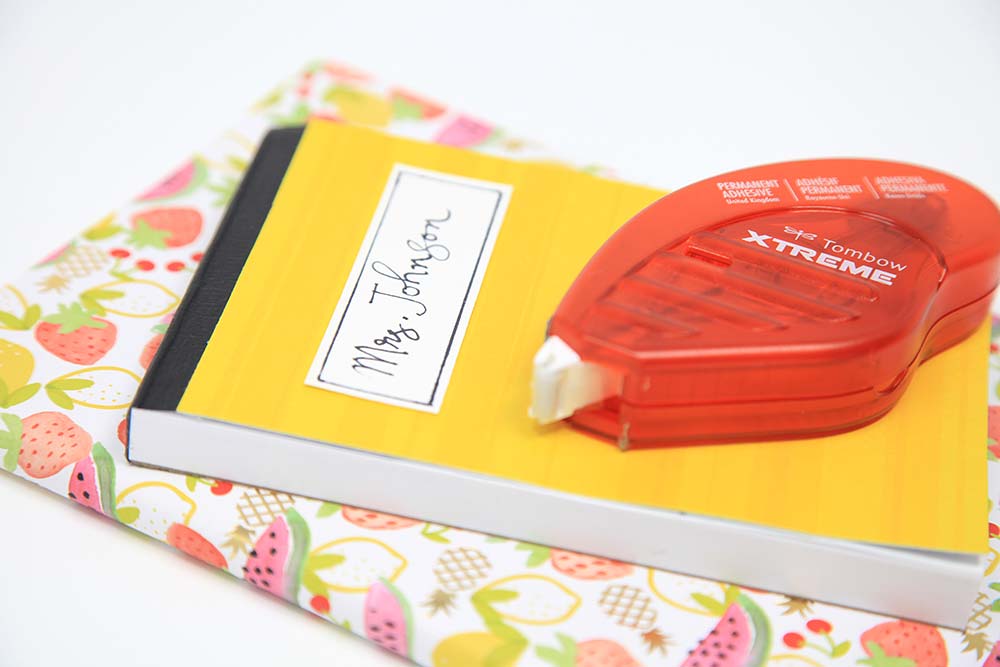 Let me know in the comments below if this is idea you are going to try! There are still 2 days left! Happy Crafting!