Hello friends, Adrienne from Studio 80 Design here to share a fun tutorial with you on how to make a thumbprint balloon card! Teacher Appreciation Week is May 6-10, so we wanted to make personalized cards to give to our wonderful teachers. My kids had so much fun helping me make these cards!
Materials you'll need:
Scrapbook Paper cut to 6in x 6in
White Mixed Media Paper cut to 5in x 5in
Tombow Foam Tabs
Paper Towel or Wet Wipe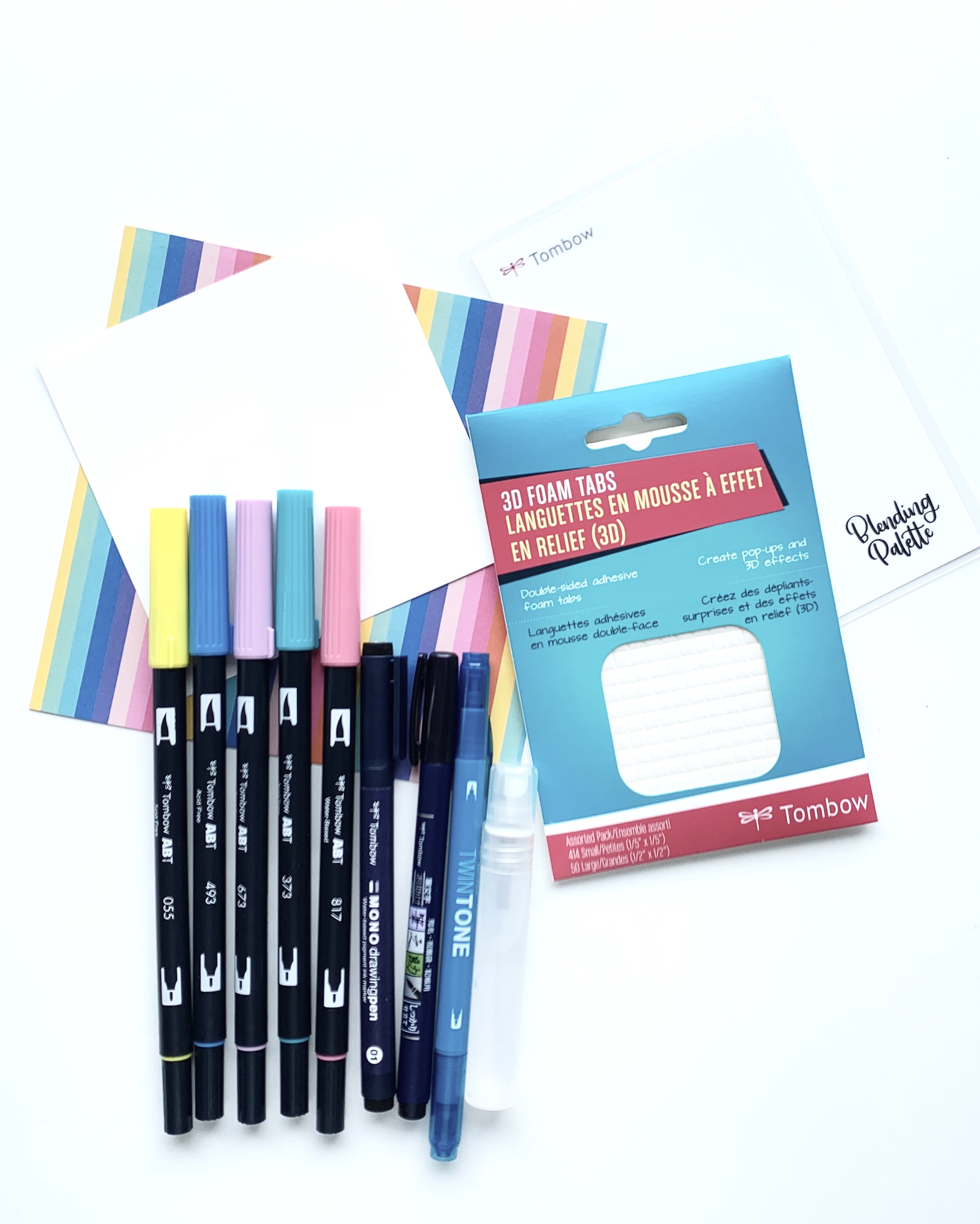 Step 1
The first step is to draw swatches on the Blending Palette with your Dual Brush Pens. You'll want to get as much color onto the Blending Palette as you can!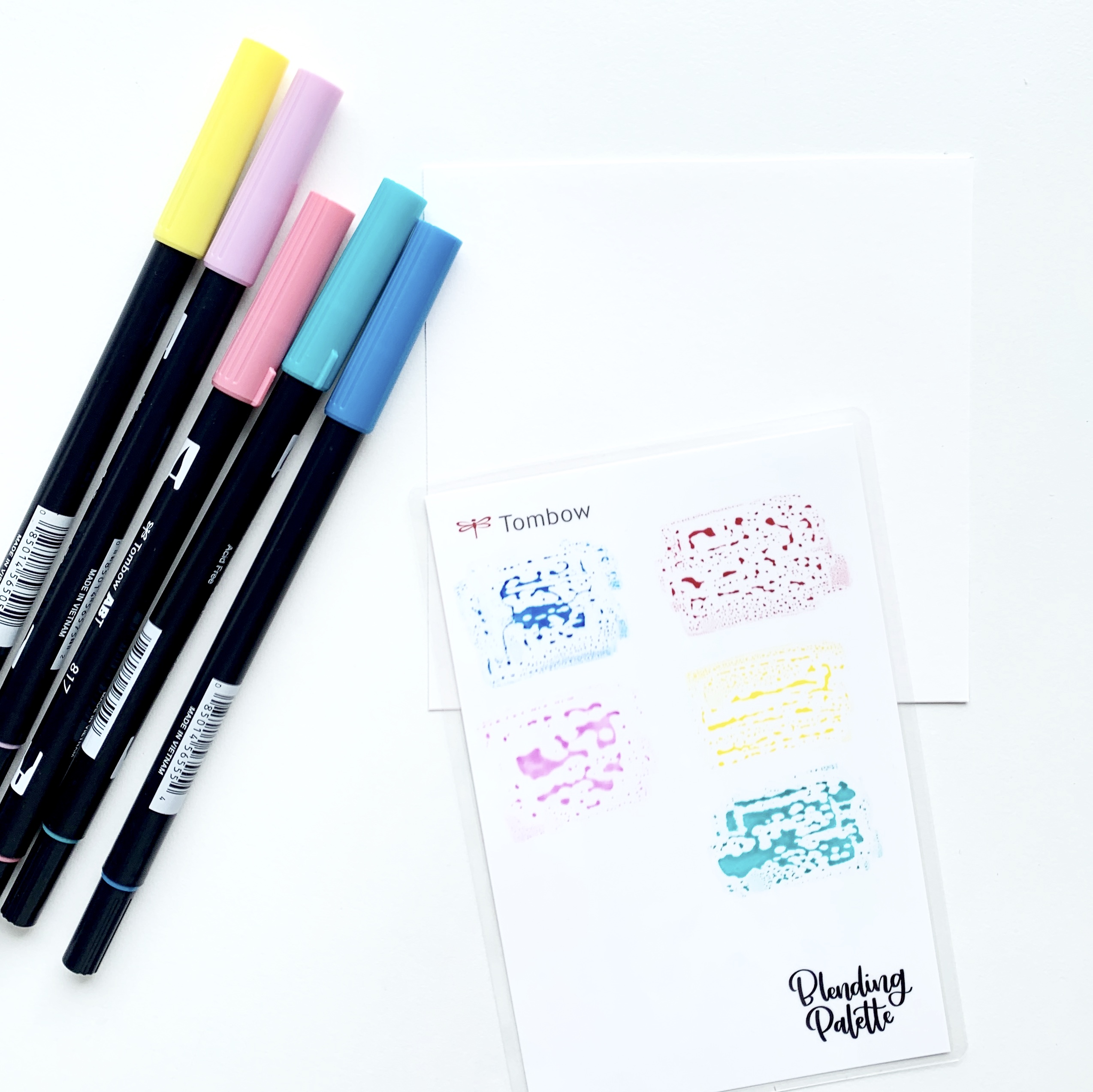 Step 2
Here's where your child will come into play! Have them rub their thumb into the color on the Blending Palette and then stamp their thumb at the top of the mixed media paper. Use a wet wipe or paper towel to wipe off as much of the color in between. Go through all the colors and stamp at the top of your paper. Just a warning, this will leave color on your child's thumb!
To clean off your palette, simply use the mister from the Blending Kit to spray water on top and then wipe the color away with a paper towel!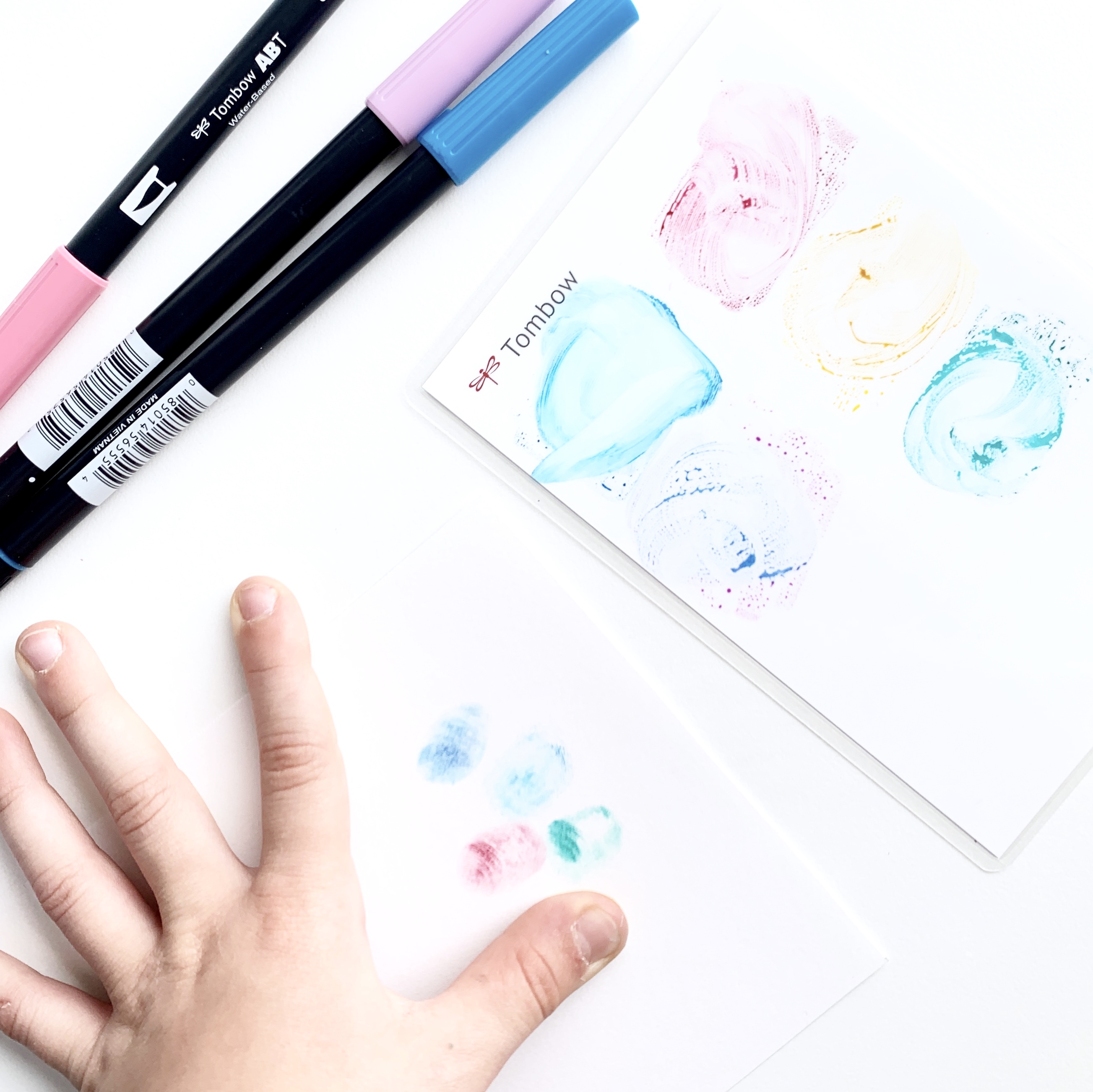 Step 3
While the thumb prints are drying, take the Fudenosuke Brush Pen, Hard Tip and write out a message at the bottom. I wrote out "Thank you for helping me soar!" in capital letters.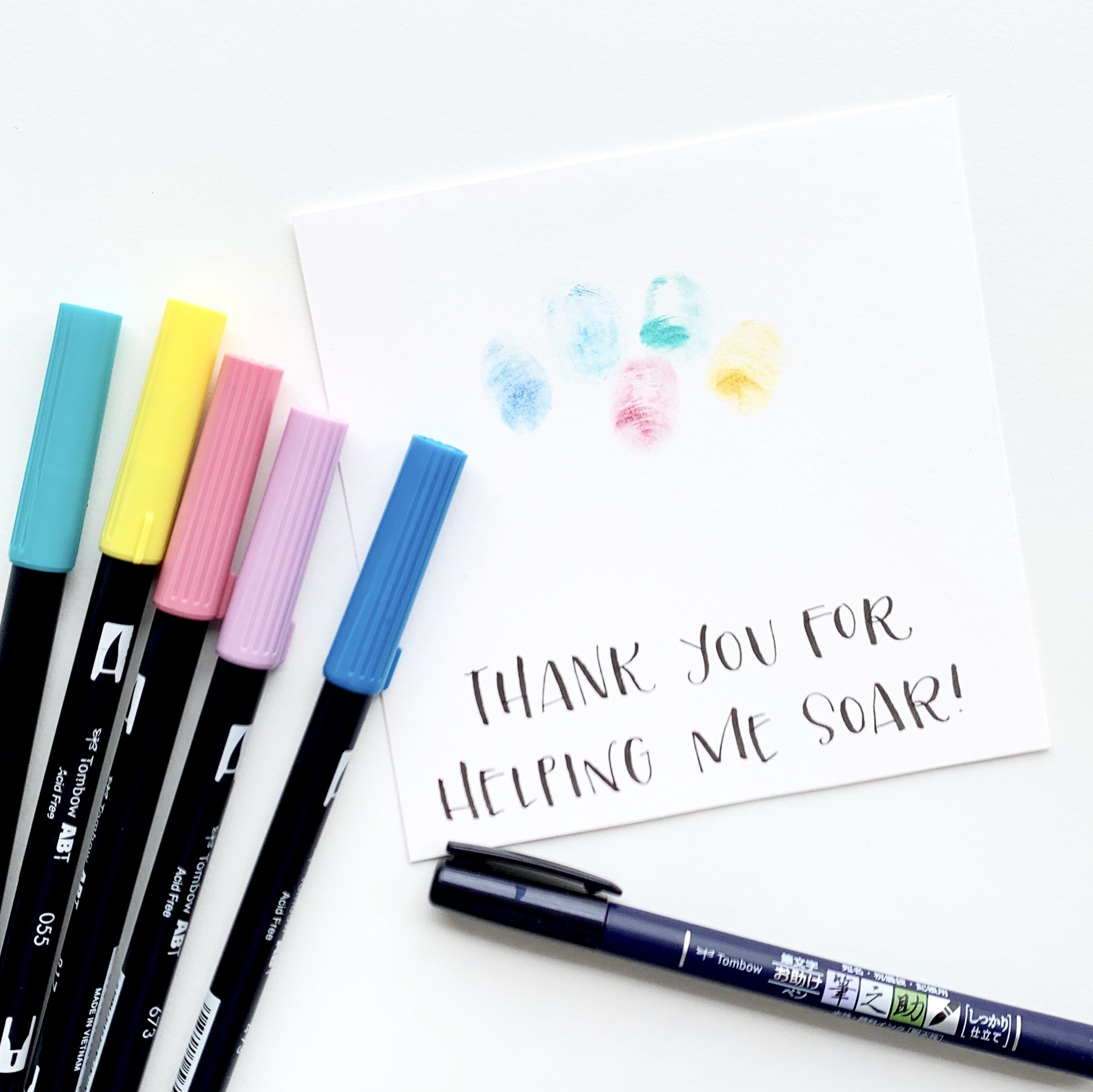 Step 4
Next, use the MONO Drawing Pen, 01 to turn the thumb prints into balloons! Draw the ovals around the thumbprints and add triangles and strings underneath. It's fun to create "loose" balloons, so have fun with it and don't worry about making it too precise!

Step 5
On the back of the scrapbook paper, have your child write out a handwritten note to their teacher with a TwinTone Marker. The great thing about these markers is there are two tips, so you can use them for a variety of projects!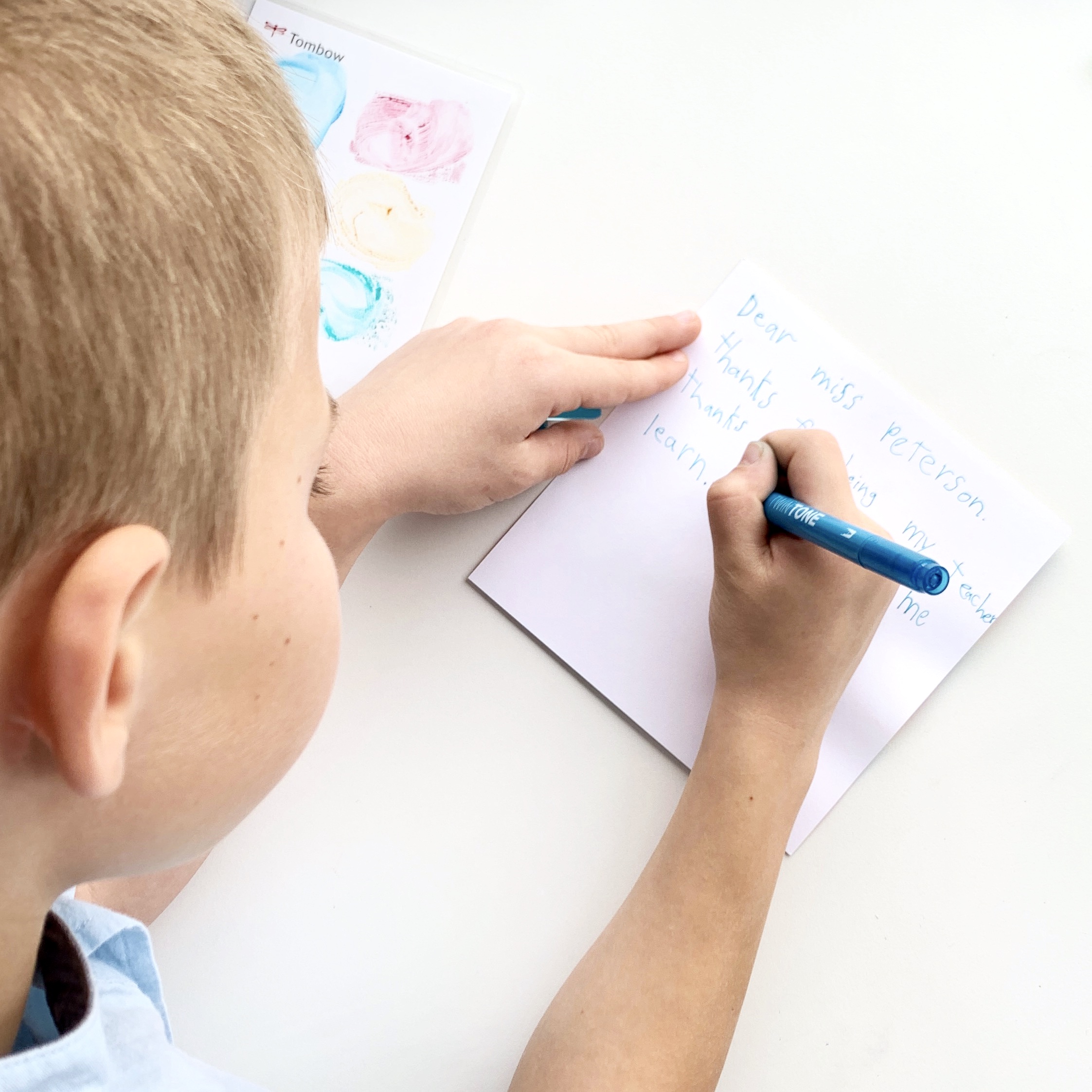 Step 6
Use the Foam Tabs to glue the mixed media paper to the colored side of the scrapbook paper. These foam tabs are great because they have both small and large tabs, so you can use them on so many different projects!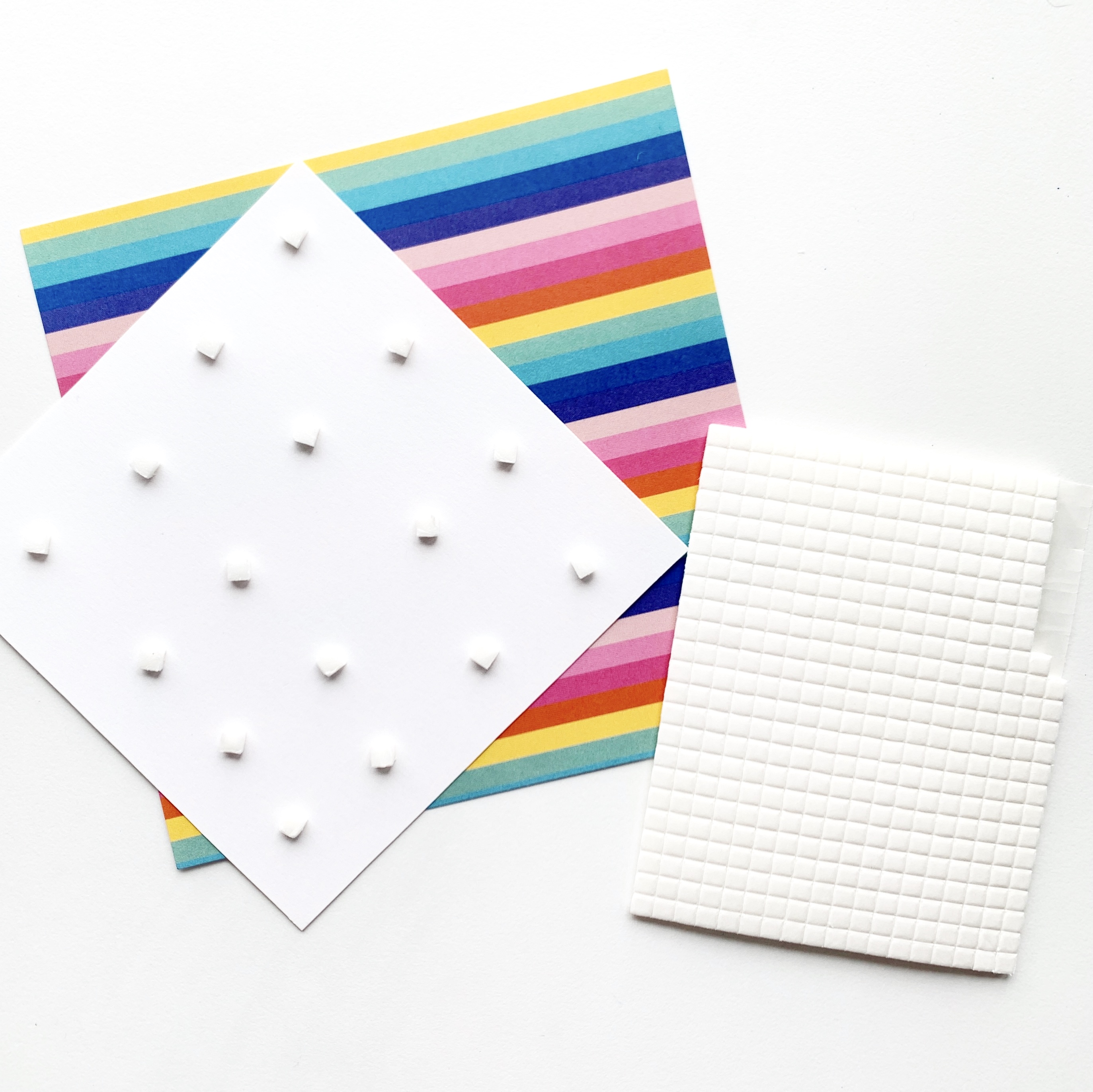 Step 7
Have your child give the thumbprint balloon card to their teacher!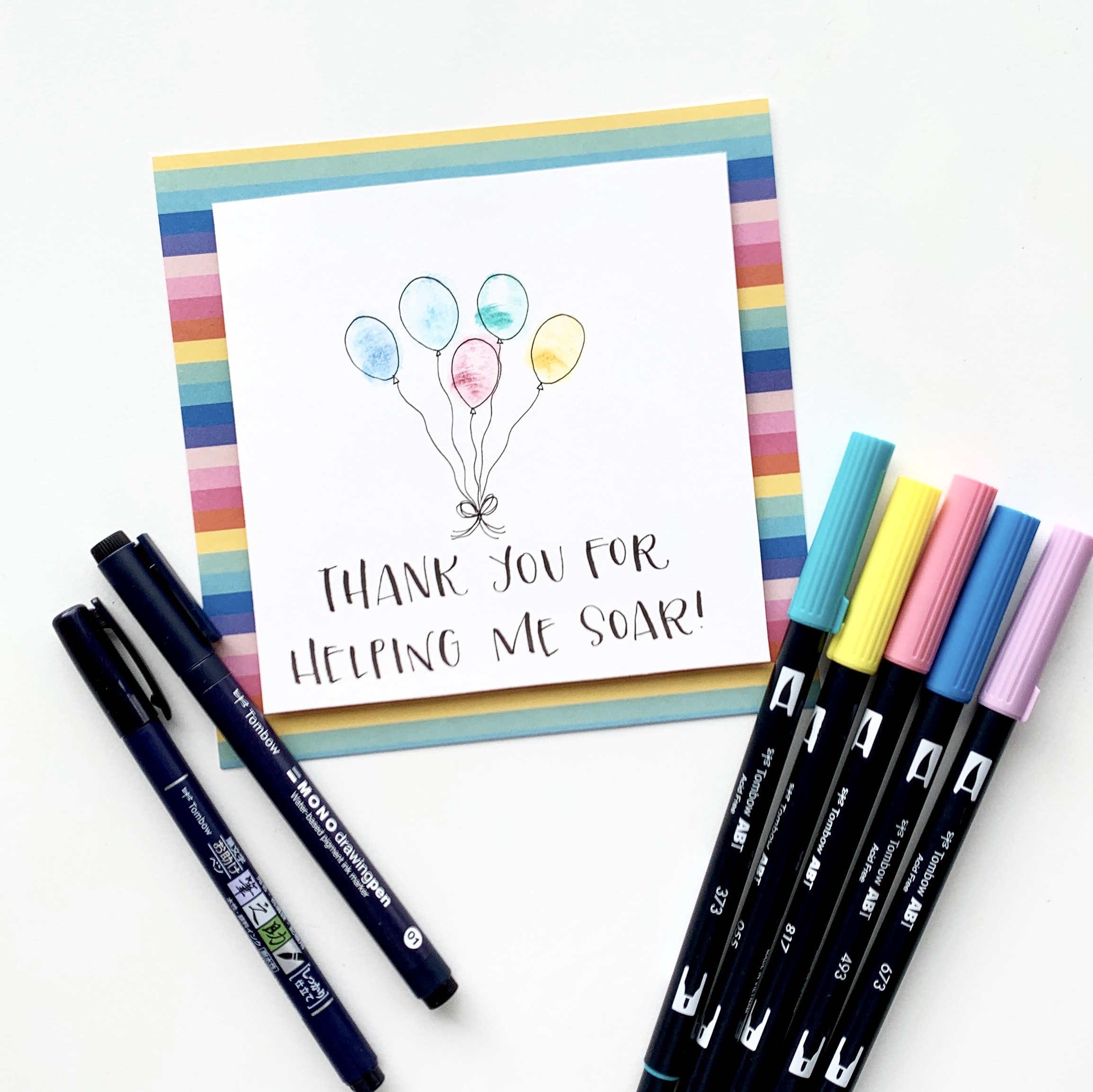 Thank you so much for visiting today! I had so much fun creating this card with my kids! For more inspiration like this make sure to follow @studio80design!
For more fun teacher gifts and information, make sure to check out these posts: