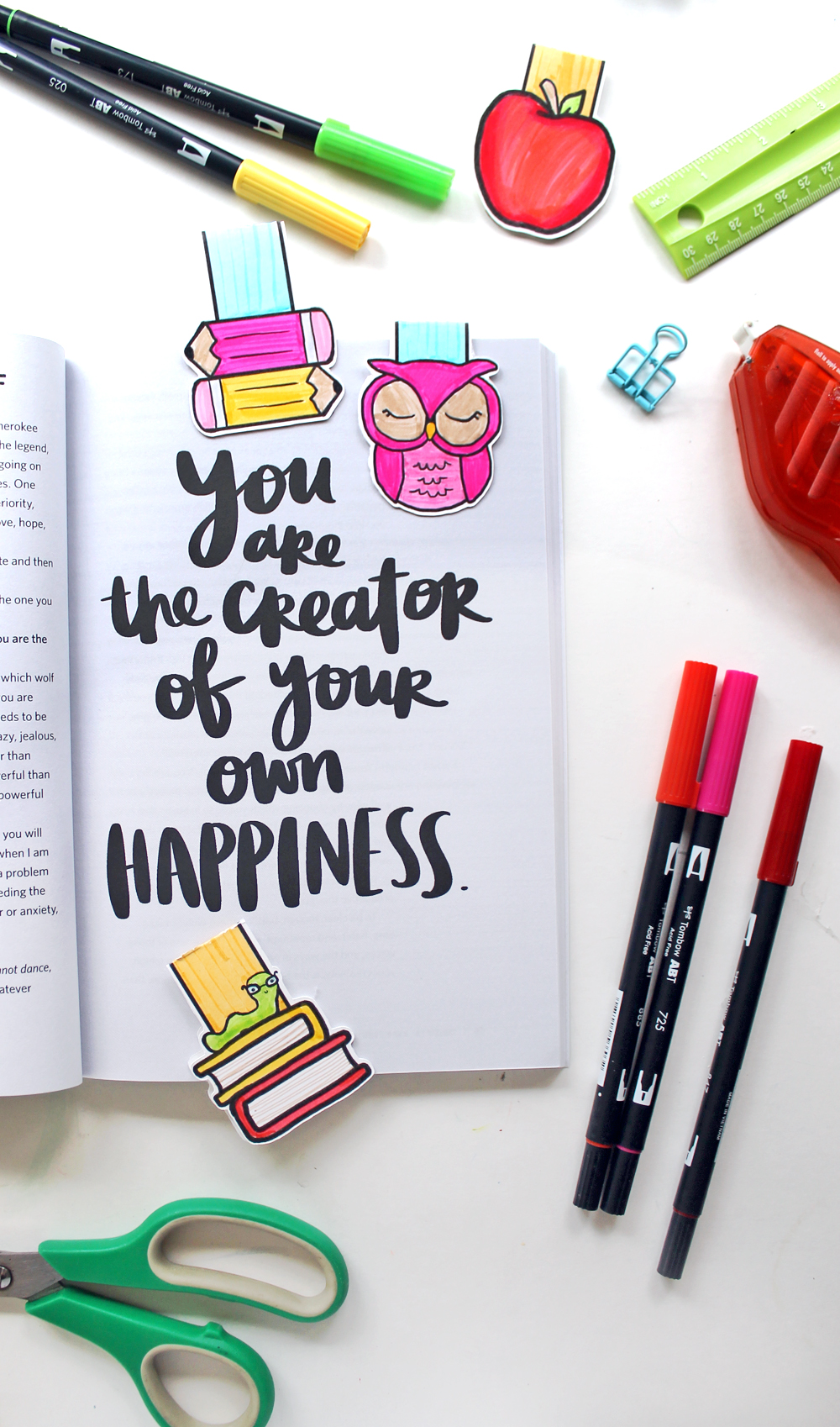 Hey everyone, Katie here! This week we've been celebrating teachers for National Teacher Appreciation Week, so I wanted to create a project that would make a good gift for any teacher in your life. These bookmarks are super easy to put together, and because they are magnetic they won't fall out of your book!
Supplies:
Thin Magnets or Magnetic Tape
Step one:
Start by printing off the Bookmark Pattern (found in the supply list) onto cardstock using a laser printer. You can use an inkjet printer, but if you're not careful the printed lines can run when you color over them.
Step two:
Next take your Dual Brush Pens and color in the designs! You can use the Blending Palette to get softer colors. Here are 2 easy ways to color using the Blending Palette.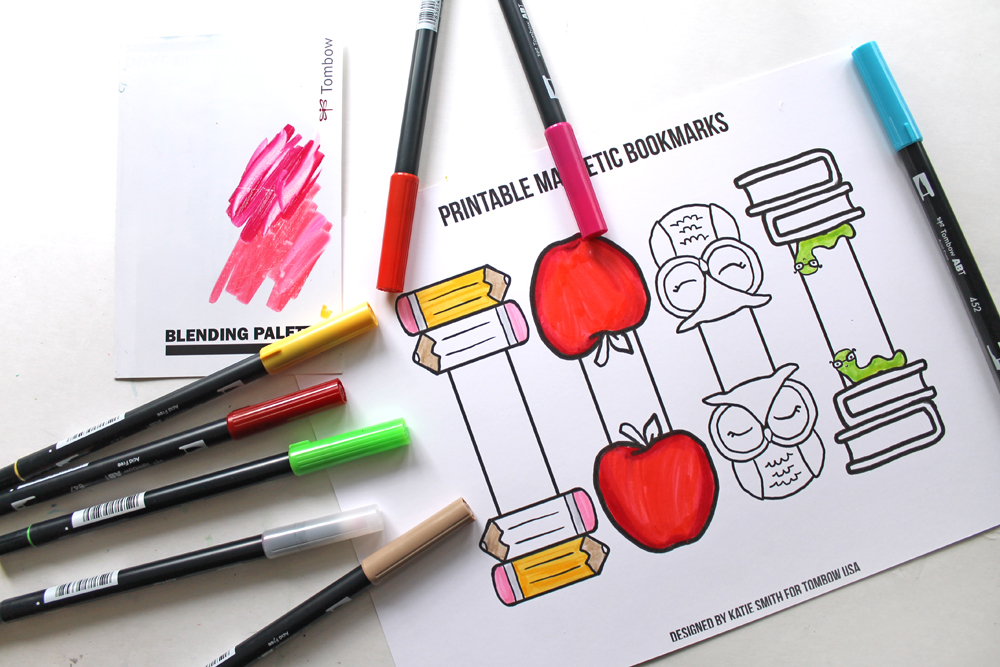 Step three:
After you've colored the designs in, you'll want to cut out the bookmarks. You can definitely cut them out by hand, however I used my Brother ScanNCut die cut machine to cut them out super quick.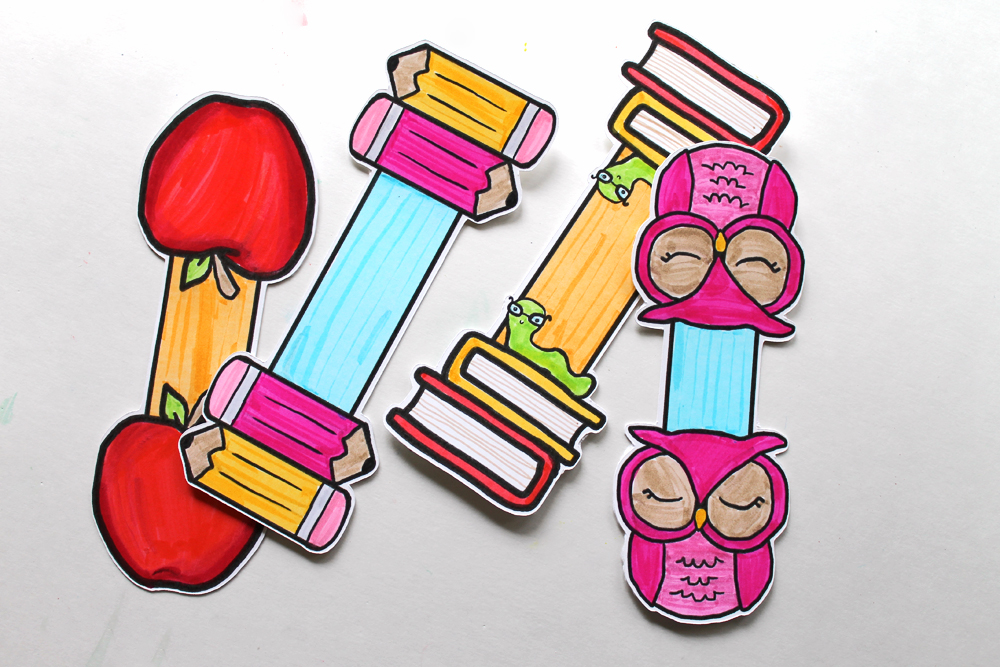 Step four:
Fold the bookmarks in half to crease them and then unfold.
Next you'll want to adhere on magnets to each end of the bookmarks. I recommend using a really thin magnet, so that it isn't too bulky when you have it in your book.  I wanted to make sure the magnets stayed put, so I used Tombow Xtreme Adhesive to adhere the magnets to the cardstock because it is 5x stronger than standard tape runners, and has no drying time!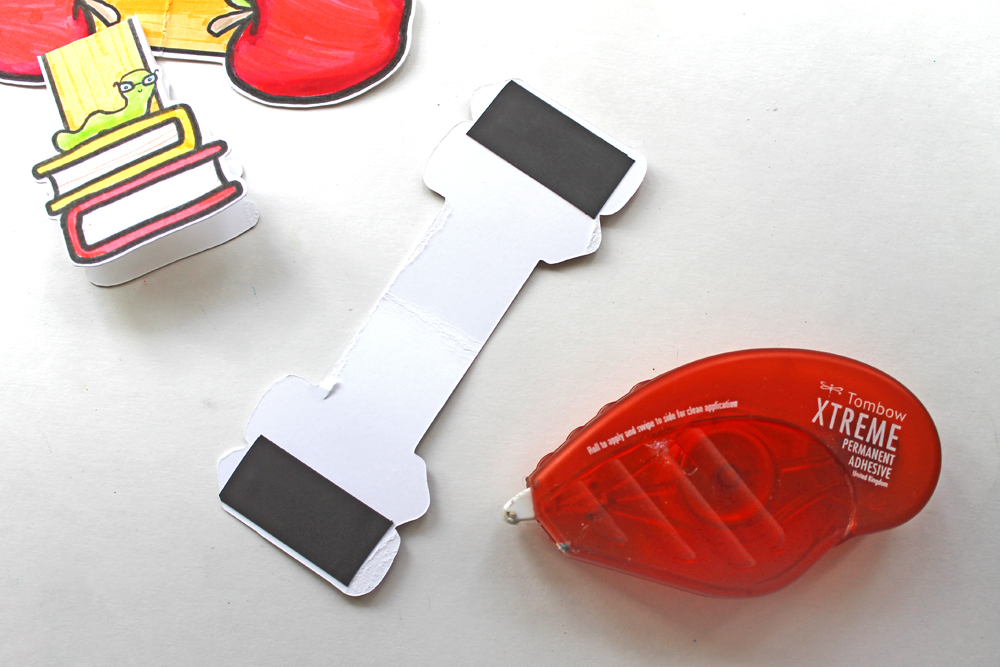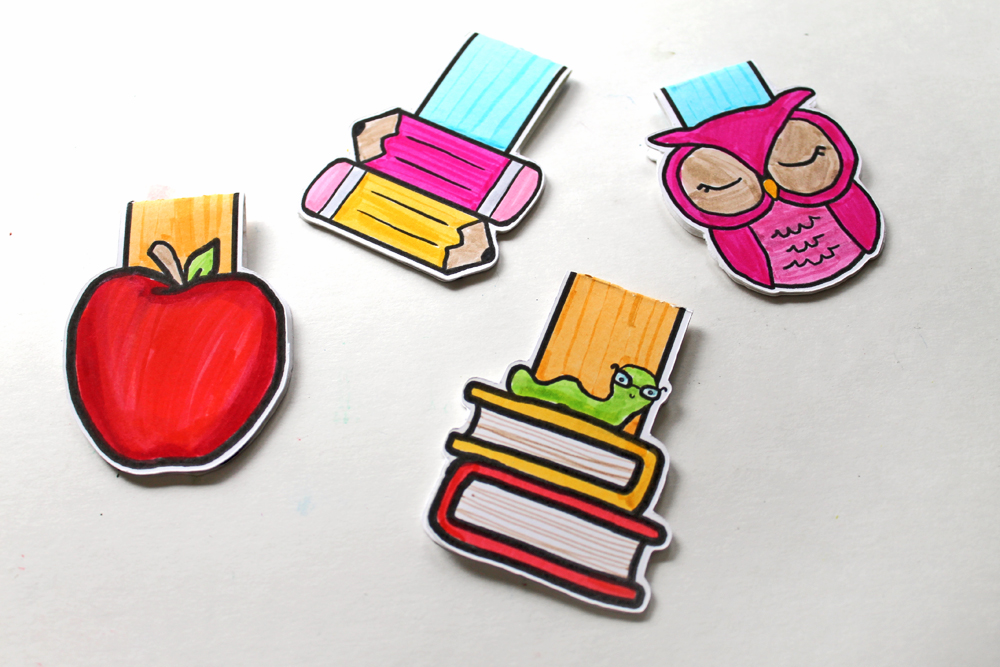 Now just slip them over a page in your book and you'll never lose your place! I think with the wise old owl, the bookworm, the pencils and the apple, these little bookmarks will make a perfect Teacher gift!
If you love bookmark projects, be sure to take a peek at these Dr. Seuss Inspired designs that our Signature Designer Marie Browning recently shared.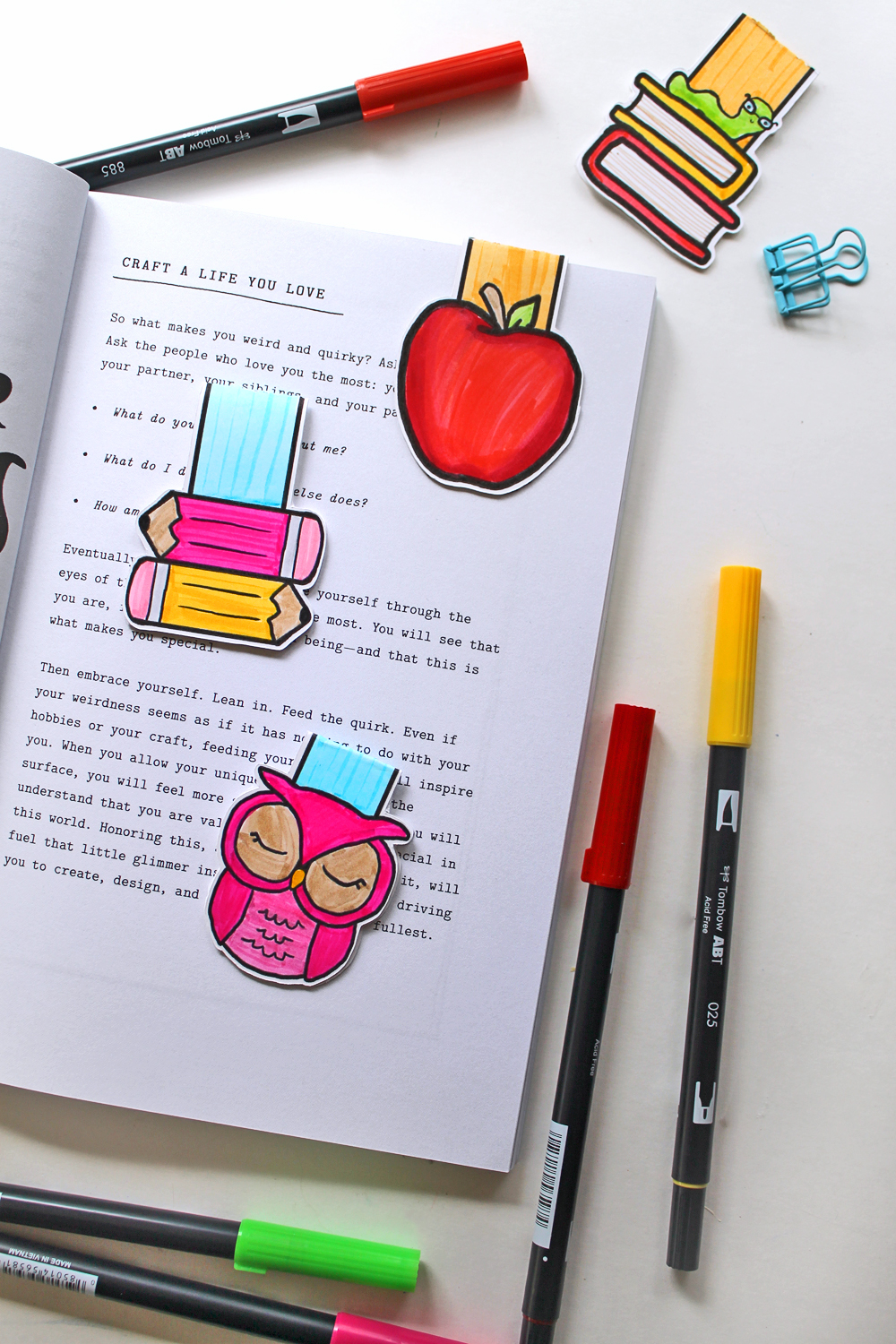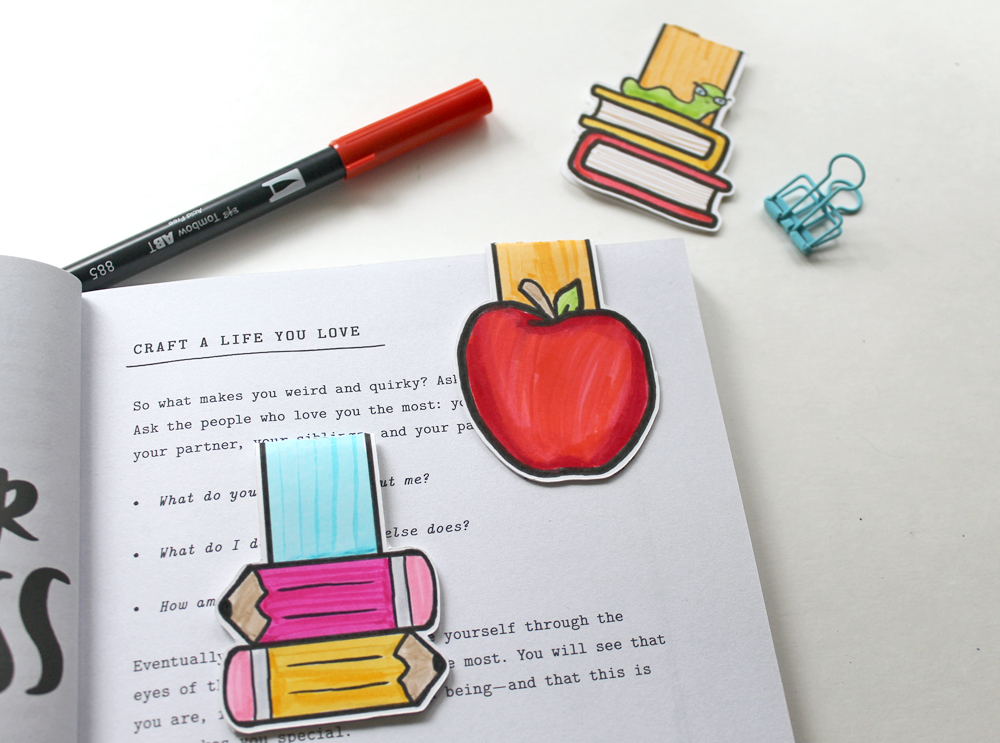 Thanks for stopping by! Don't forget that if you make some of these, we would love to see them! Be sure to tag @Tombowusa and myself @katiebug92 on Instagram!