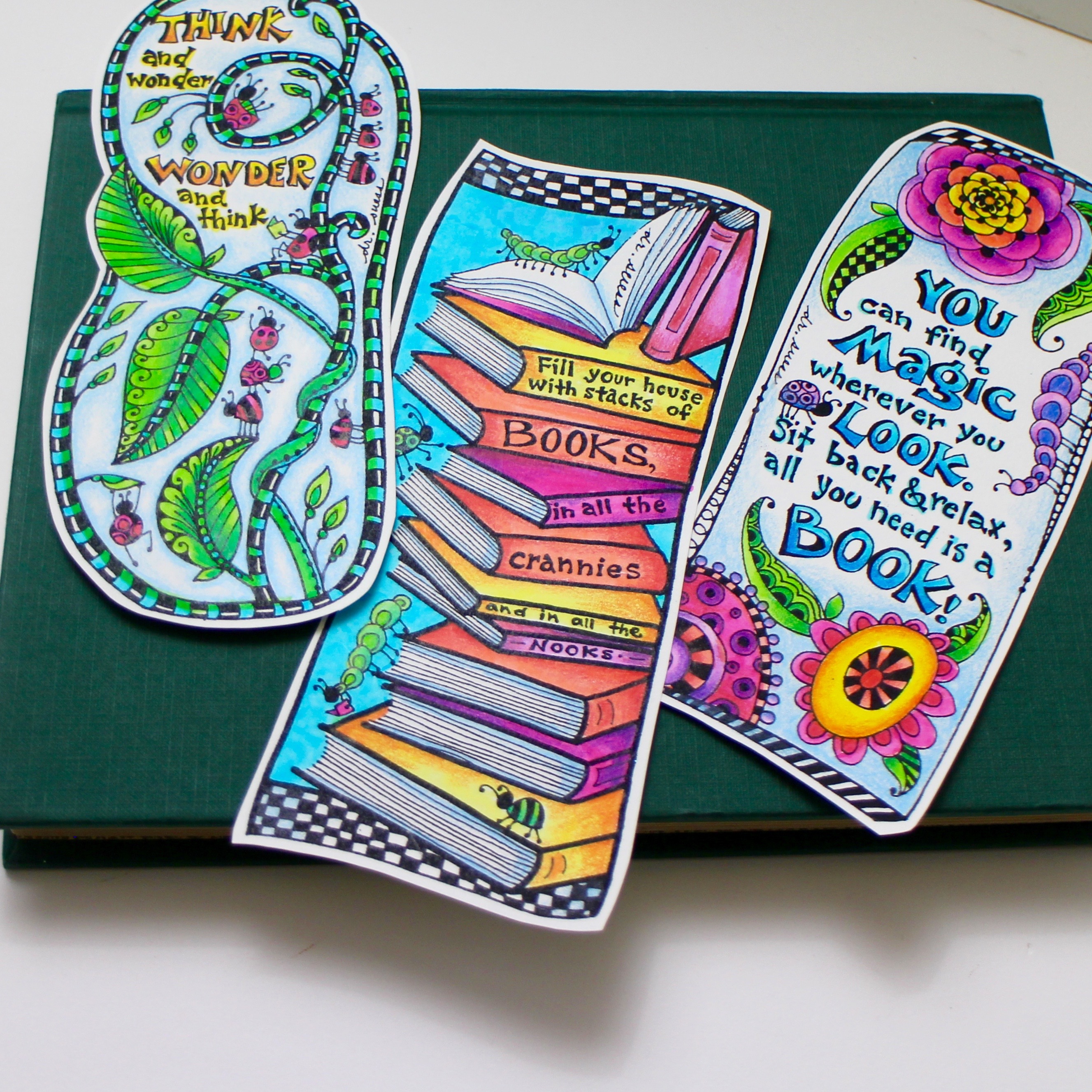 Hi everyone! It's Tombow's Signature Designer Marie Browning here to celebrate National Read Across America Day! Did you know that Read Across America Day is celebrated every year on the birthday of Dr. Seuss? To honor this celebrated children's author, I've illustrated three free downloadable coloring bookmarks inspired by none other than Dr. Seuss! In this post, I'll walk you through the steps of how I colored mine, but I encourage you to use your creativity and try new things when you print and color your own!
Grab your Tombow Dual Brush Pens and Irojiten Colored Pencils to color these free downloadable bookmarks!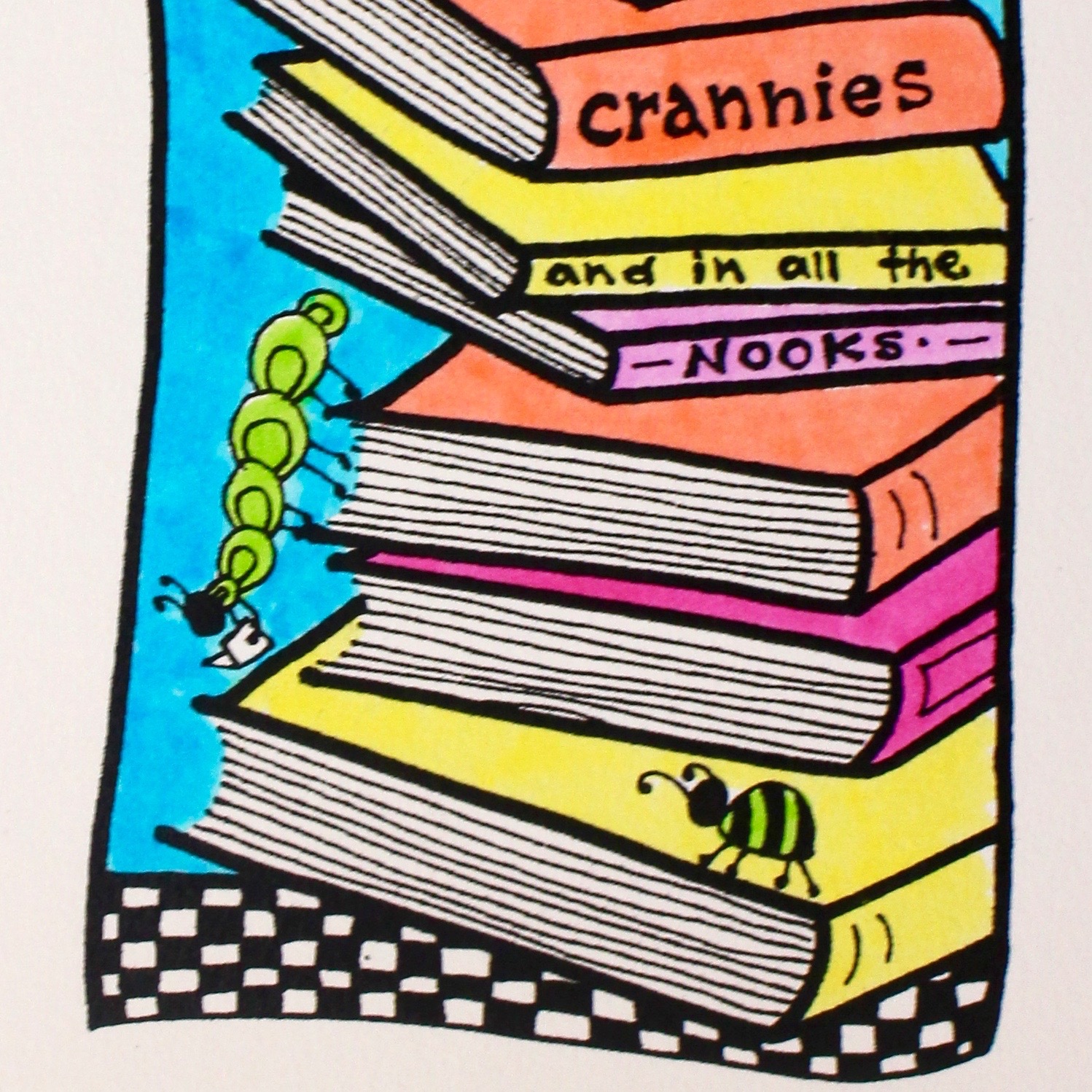 Step 1: Color with Dual Brush Pens
This is a great coloring technique that starts with a very colorful base of Dual Brush Pens. I choose a light hued Dual Brush Pen color palette: 703 Pink Rose, 055 Process Yellow, 873 Coral, 195 Light Green, 452 Process Blue and 673 Orchid. Use small, circular strokes to fill the motifs with color.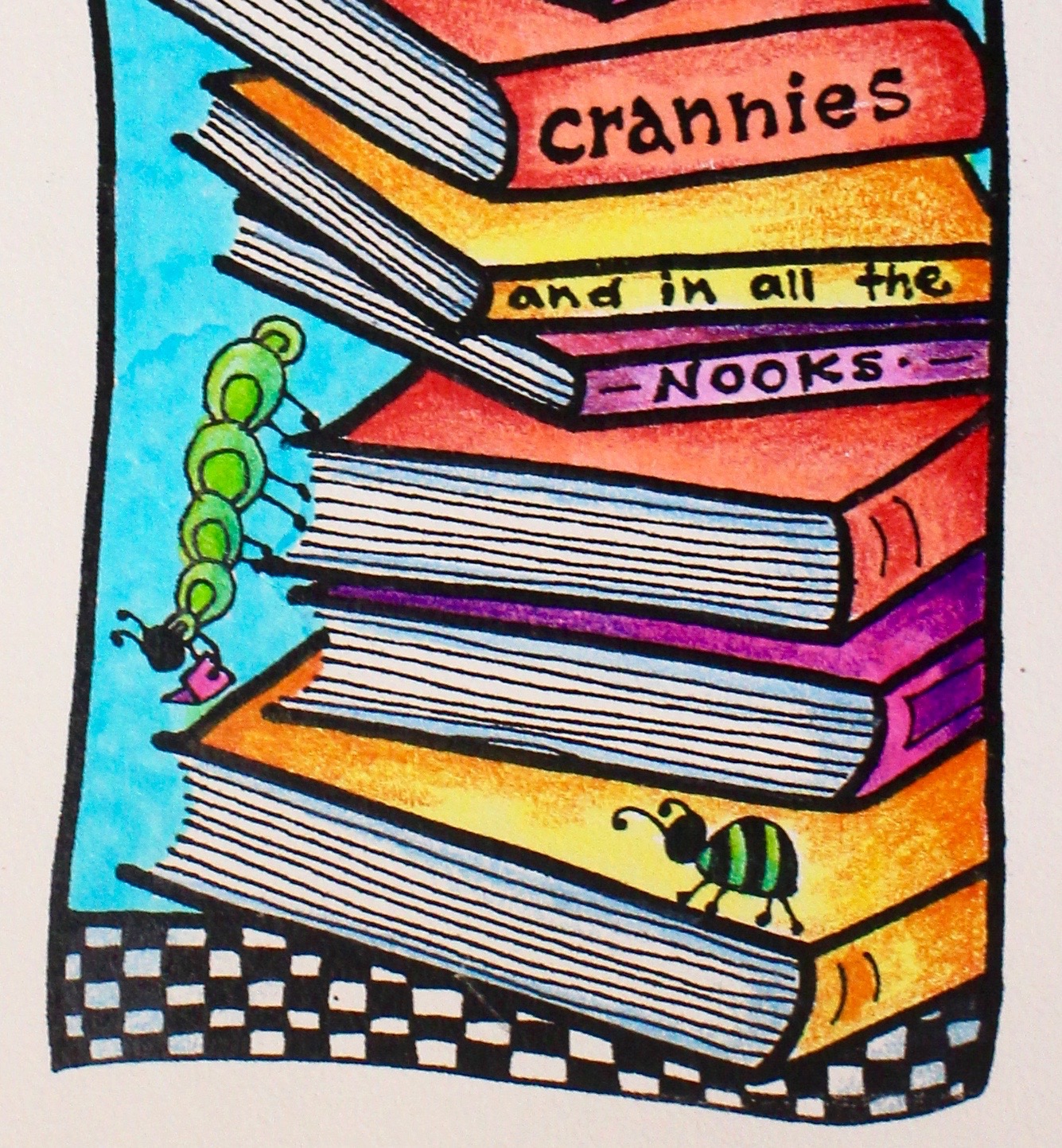 Step 2: Shade with Irojiten Colored Pencils
For the next step, use the Irojiten Colored Pencils to shade and give depth to your coloring. I used V-2 Tangerine Orange (to shade yellow) V-1 Cherry Red (to shade the coral) V-9 Iris Violet (to shade the Pink) and V-5 Parrot Green (to shade the Light Green).
With the P-18 Celeste Blue Irojiten Colored Pencil I added shading to the white book pages and backgrounds. The finished bookmarks used all the same coloring techniques and color palettes.
For best results when printing your bookmarks print on mixed media paper. You will be using a wet medium, the Dual Brush Pens, so mixed media paper cut to 8.5" x 11", printed with a laser (or color copier) printer will provide best results. Your lines will run into the color if you use an inkjet printer.
Download the free Dr. Seuss inspired bookmarks to color here