Hello everyone! This is Erin McManness of Paper Raven Co. and I'm excited to guest post on the Tombow blog today to introduce you to Tombow's new MONO Drawing Pens! I was thrilled when Tombow asked me to create the packaging artwork for these new MONO Drawing Pens. These water-based ink pens come in 3 sizes (01, 03, and 05) and in one fell swoop, replaced all of the inking pens I had used before (seriously).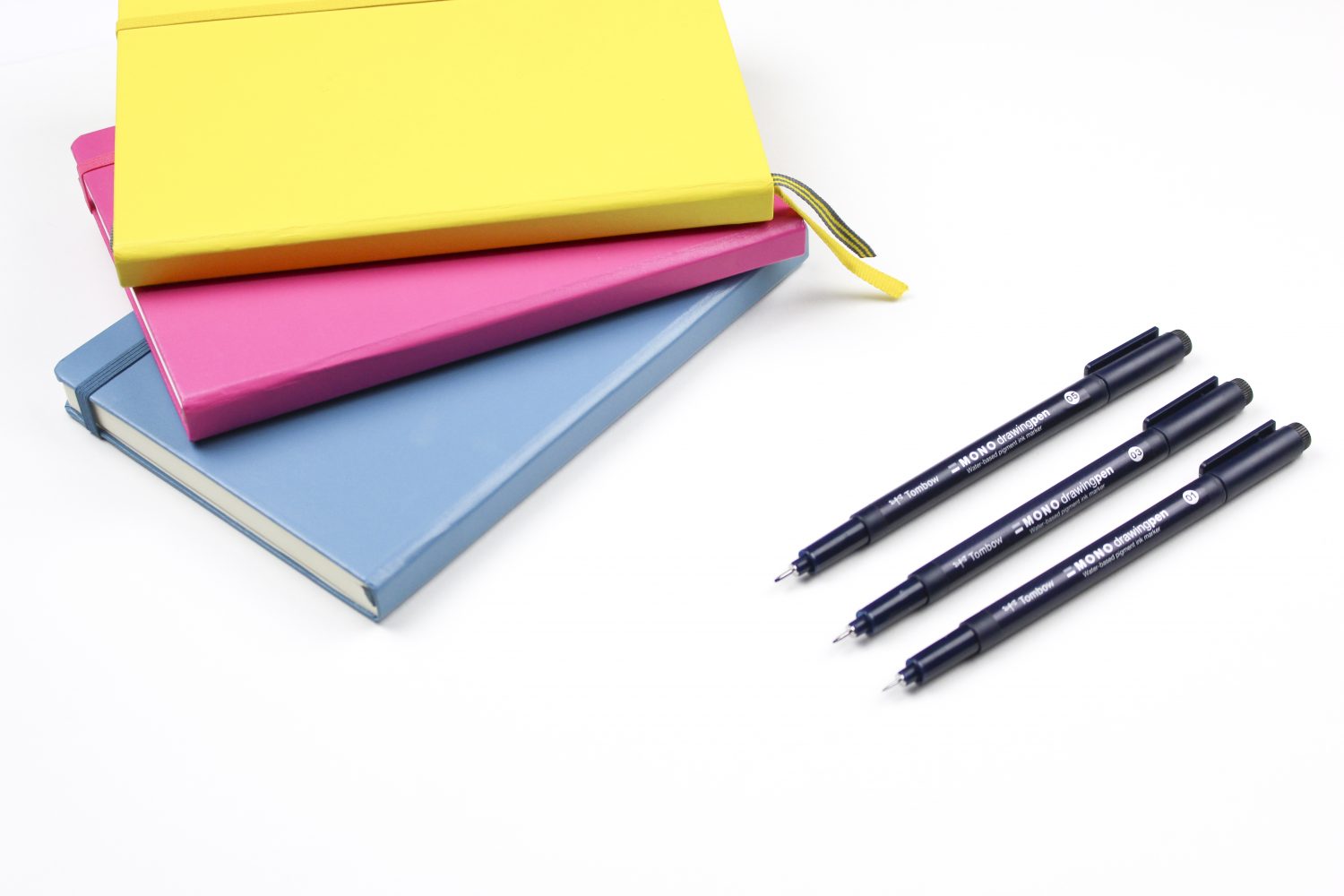 I love the fluidity of the pens, the different sizes make it easy to alternate between bold lines and delicate details, and the ink sits right on the page with no bleeding, making for a very crisp, clean line. They're pretty awesome, in my opinion.
For the packaging artwork, I first started out with a pencil sketch. Tombow requested a floral illustration (my specialty!) that was intricate, but not overly complex. To start, I laid down the dimensions of the final artwork in my sketchbook (you'll see the penciled square in sketch #1). I always work beyond the guidelines to give myself flexibility in the final illustration. I began with general shapes – usually circles – to get the composition and balance of the illustration before adding the details like petals and leaves.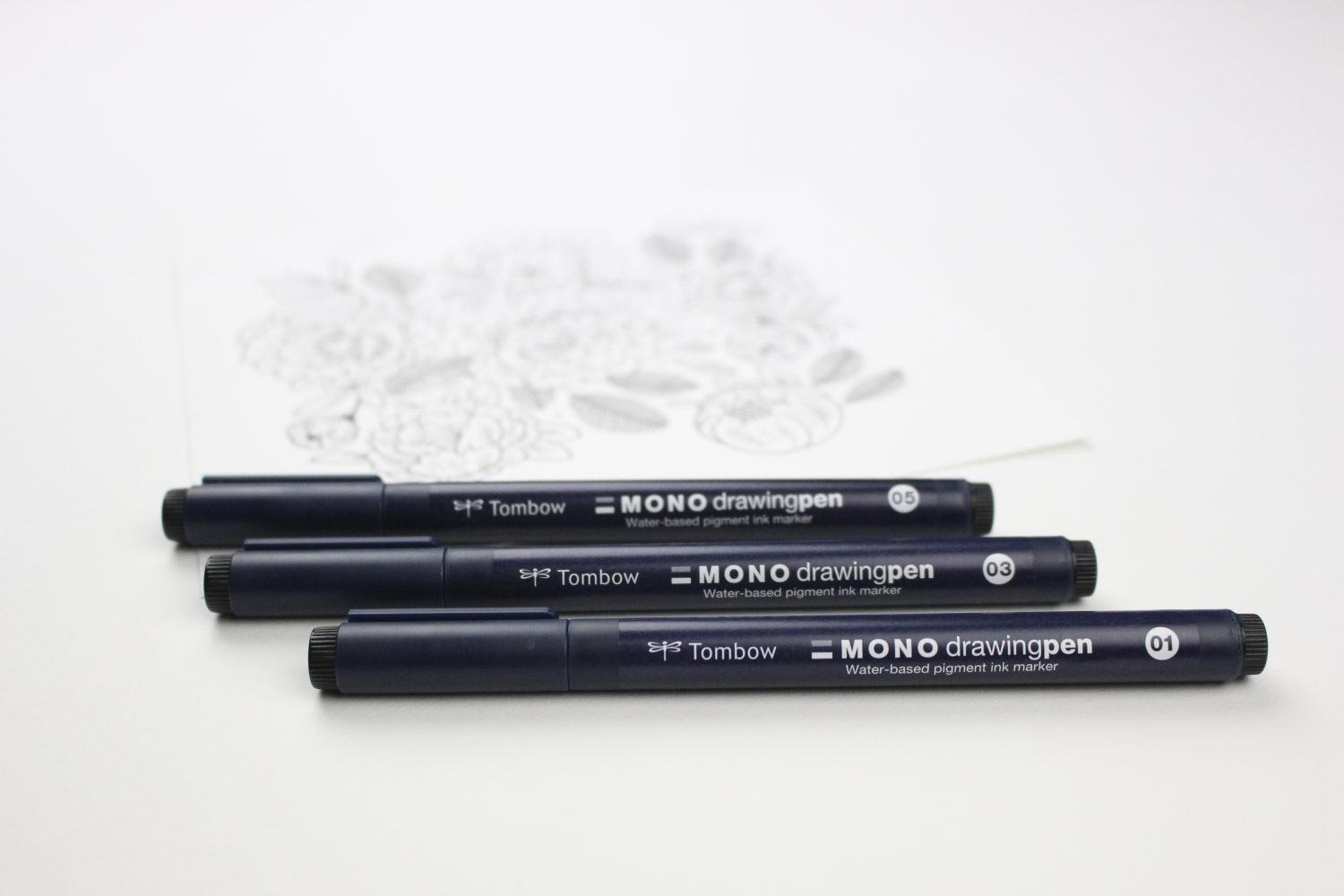 When I presented my first sketch to Tombow, we decided that we'd like the design to have a few more florals and feel like a pattern, so I expanded the working area and added more (sketch #2). This is typical when working with clients! Many times, your first idea is a strong one, but putting heads together and receiving feedback will make it even better!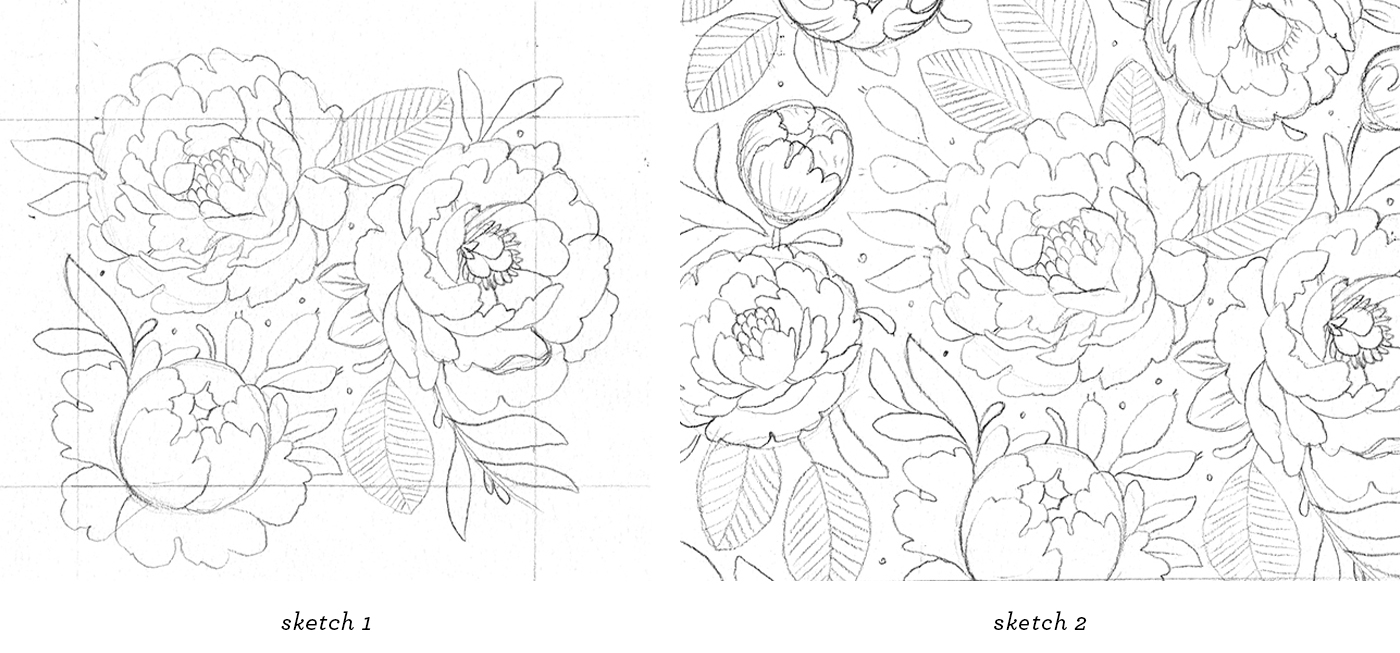 Once we nailed down the sketch, I took a moment to experiment with the MONO Drawing Pens in my sketchbook to get a feel for them, and the different weights of the pens, before taking them to a final illustration (you should always test out new materials before putting them down on any client work!). Needless to say, I loved them!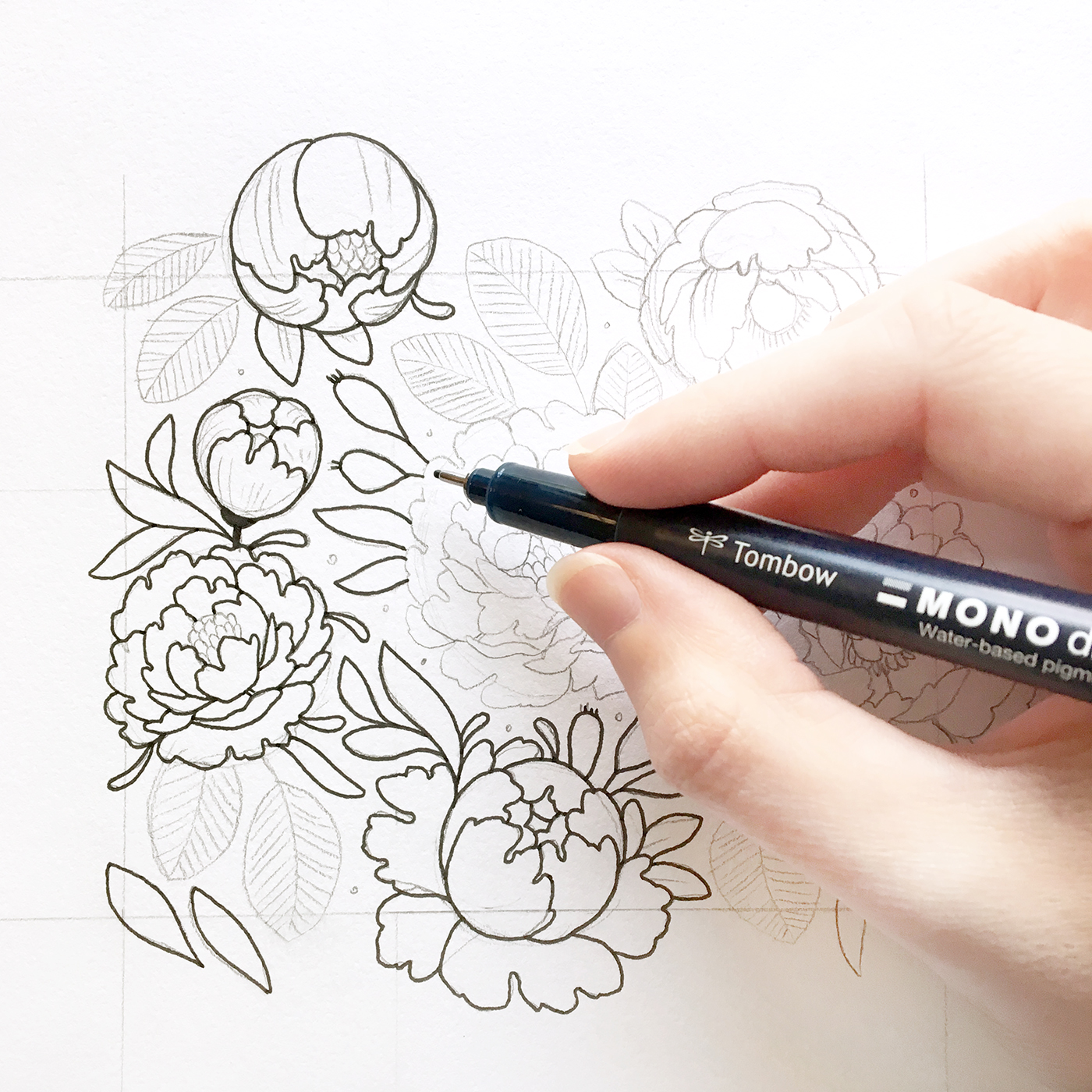 I inked first with the broadest tip pen, the Tombow MONO Drawing Pen 05. This pen has a good medium-weight tip. It's great for outlines, and for filling in small areas with black. Here is the illustration with all flowers inked in the 05 tip. You'll notice that I saved certain pencil lines – these are reserved for the other pens, and it's always helpful to take a moment to plan out which elements will be inked in which pen before starting.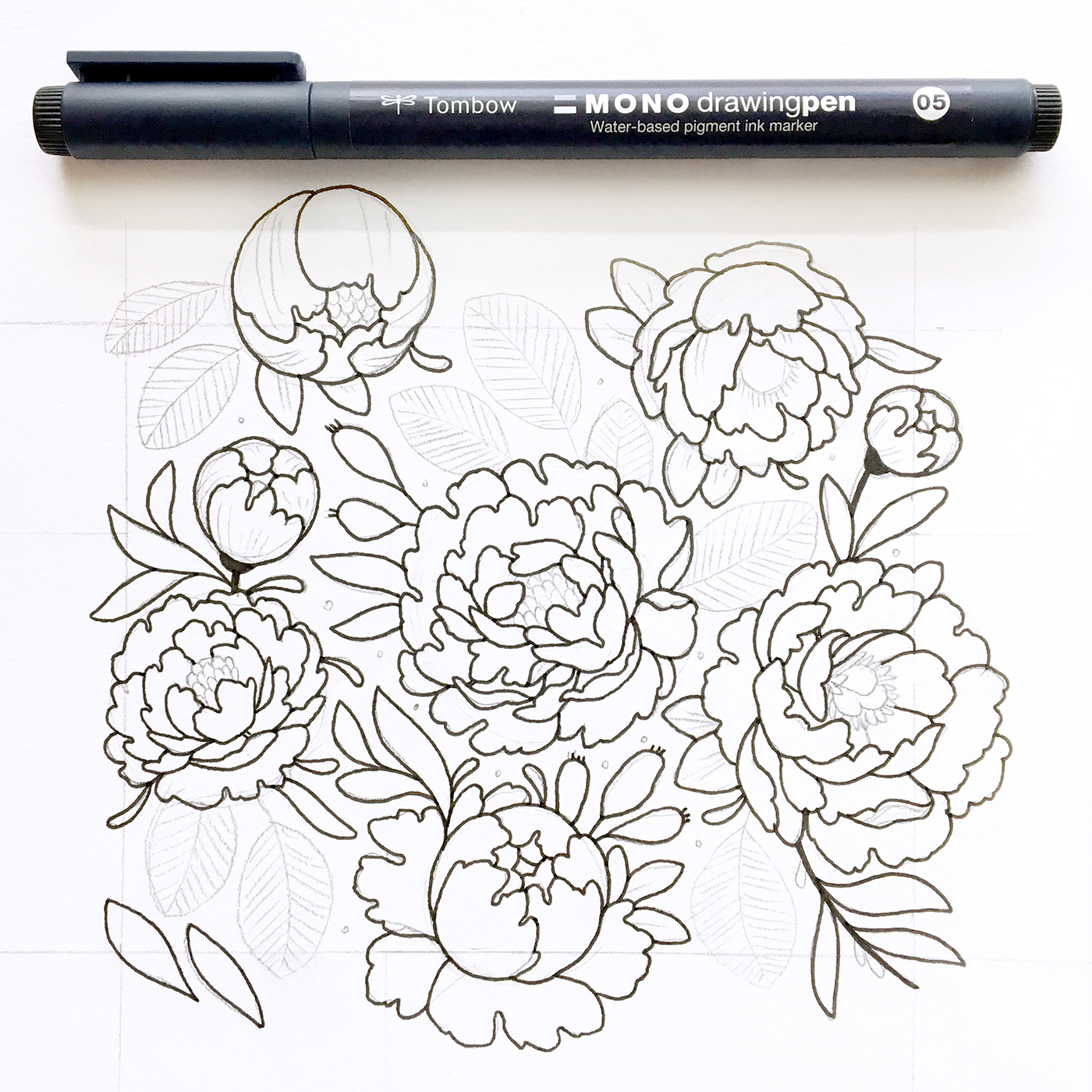 After the flowers, I inked the leaves with the Tombow MONO Drawing Pen 03, which has a wonderful delicate tip. I personally like this size the best!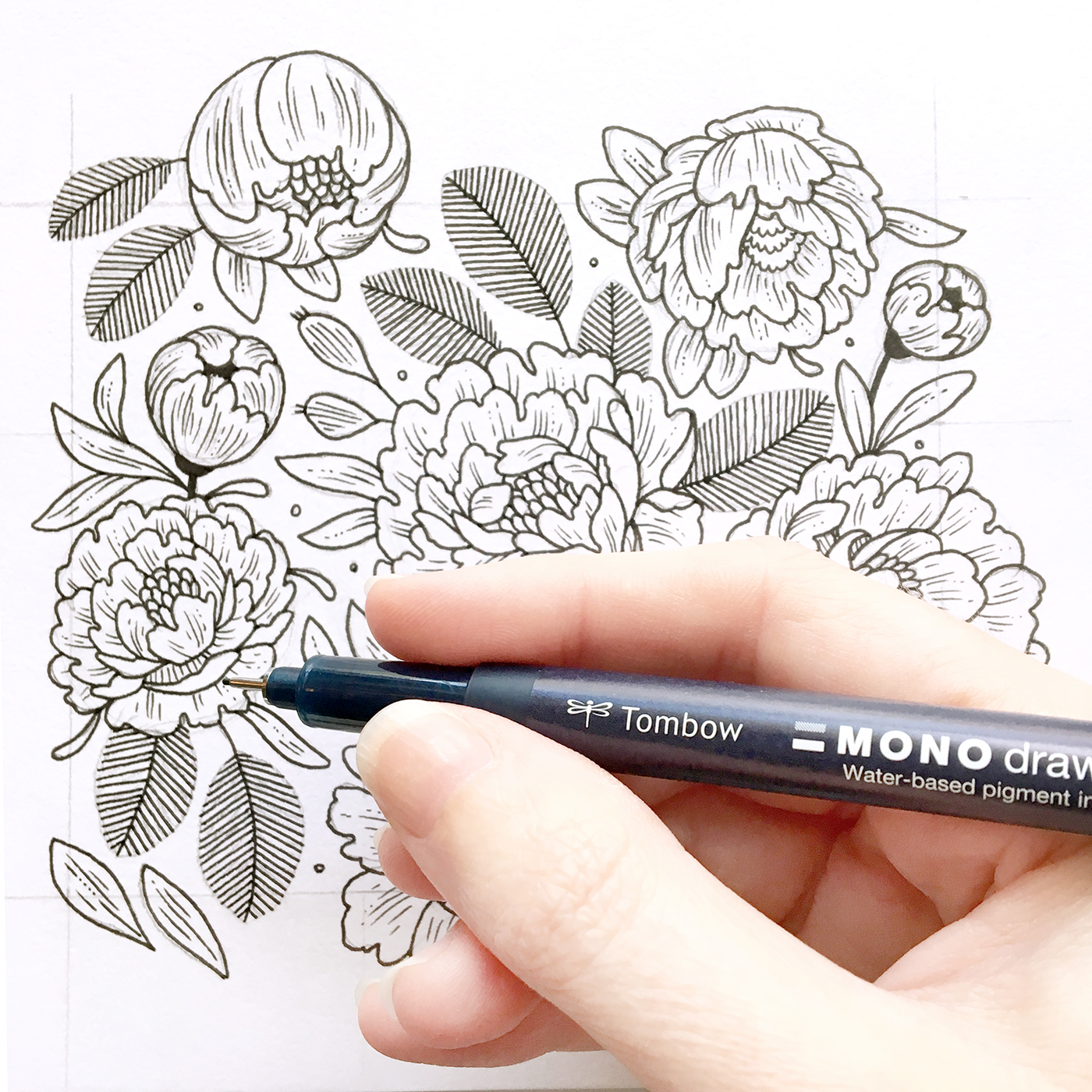 Finally, I tackled the very delicate flower petals, whose pencil lines I have reserved for the Tombow MONO Drawing Pen 01. This pen has a super-fine point, perfect for intricate details and cross-hatching.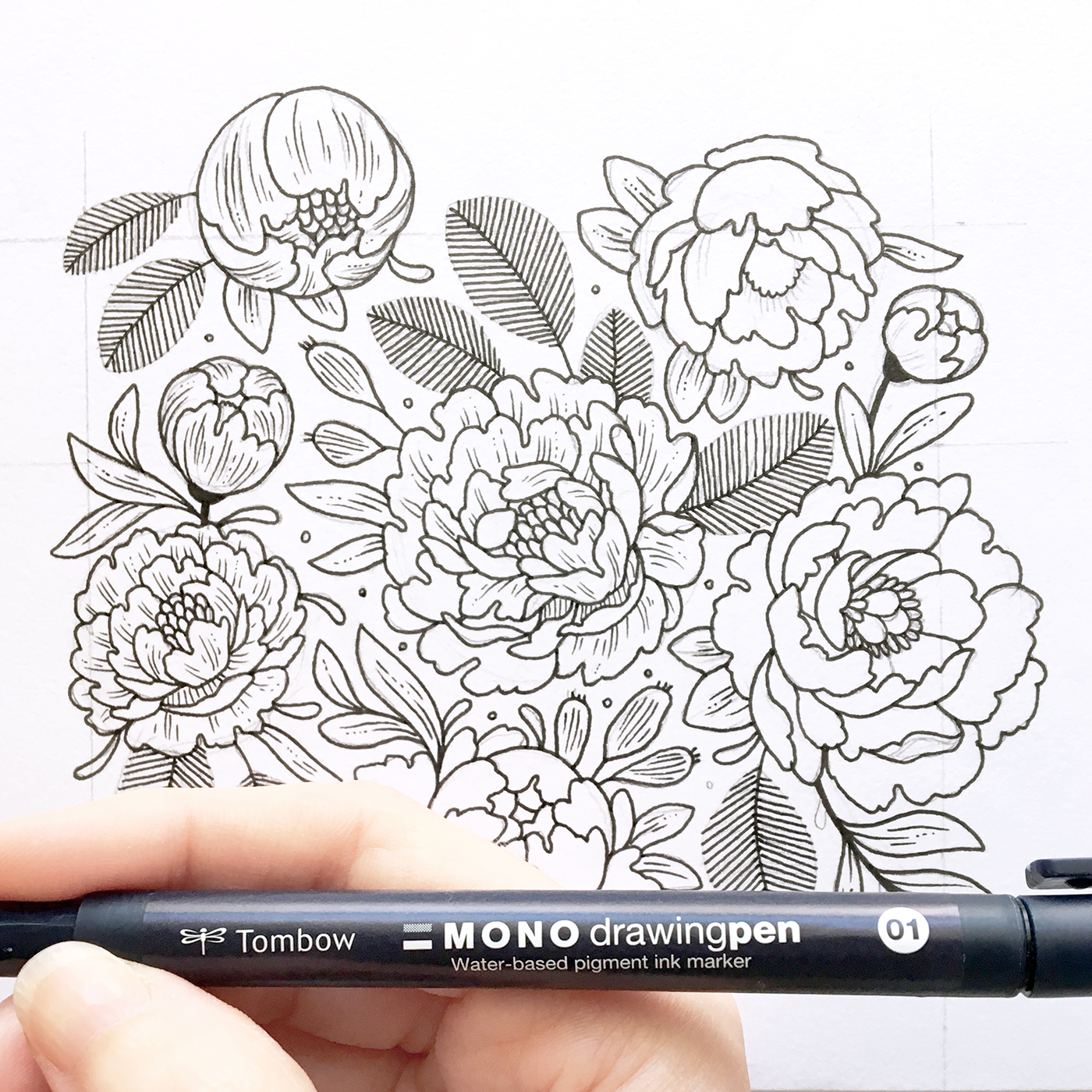 Using all three of the MONO Drawing Pens in this illustration yielded lovely line work and subtlety of details. When I was finished inking, I gently erased my pencil lines out from under the ink. That's another thing I love about the MONO Drawing Pens: sometimes parts of the ink from other pens will fade or rub partially away when erased; but I was thrilled when I saw that the MONO Drawing Pen ink stayed fast on the page. This makes it so much easier to convert and finish digitally. A true bonus of using these pens!
Here is the final illustration that I presented to Tombow for their packaging: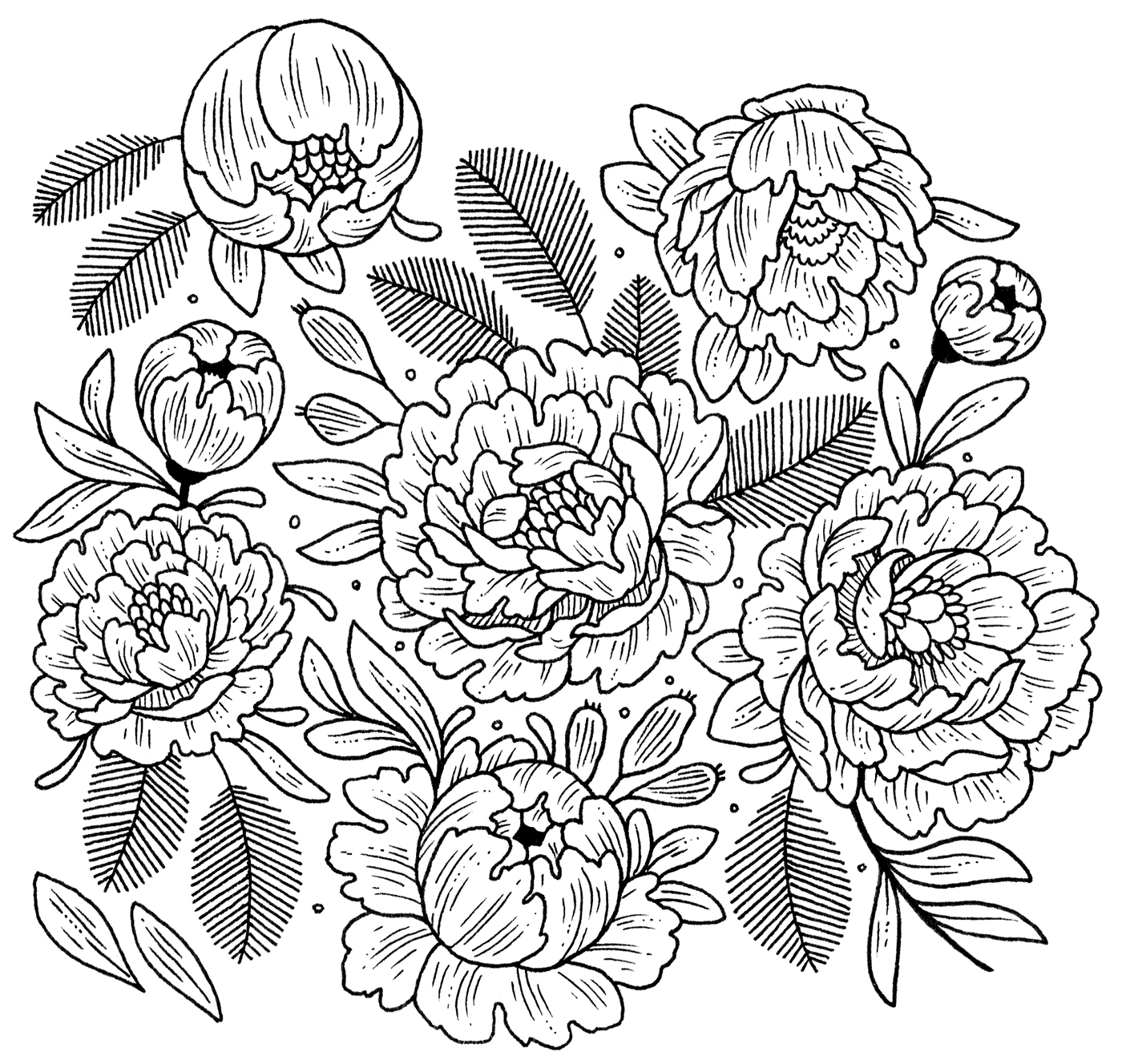 And the final packaging itself: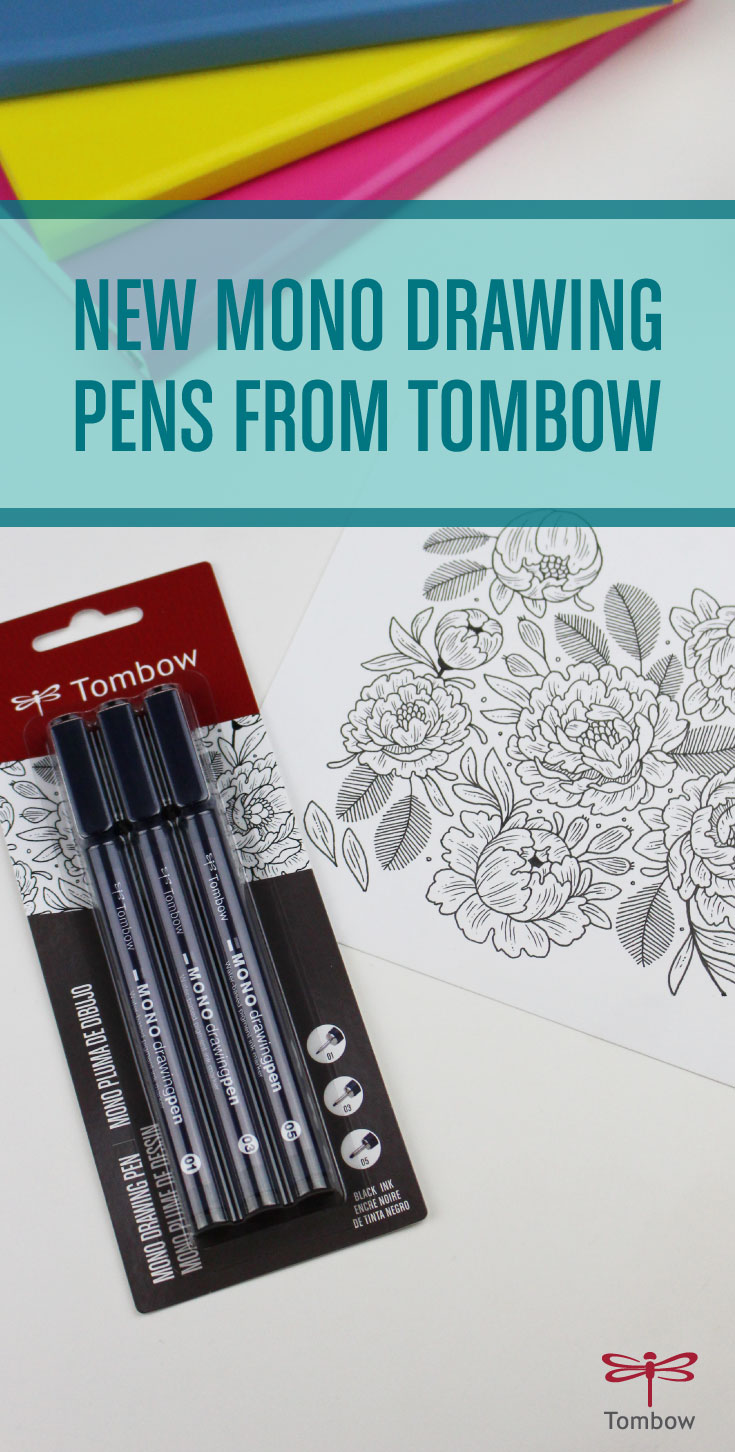 A huge thank you to Tombow for asking me to participate in this very cool opportunity! I love the MONO Drawing Pens and use them every day in my illustration work!
About Erin: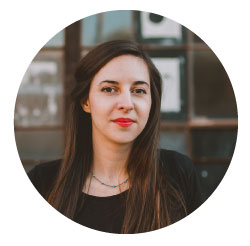 Artist Erin McManness is a graduate of the Savannah College of Art and Design, holding a Masters Degree in Illustration. She has been living and working in the arts in the Atlanta area for 5 years, and is currently running her own business, stationery and illustration line, Paper Raven Co. With illustration at the forefront of her work, all Paper Raven Co. designs are traditionally drawn or painted before being finished digitally, and are inspired by nature, folklore, symmetry and harmony. McManness works on a variety of different projects in addition to her paper goods line, taking on murals, collaborations, home decor projects and advocating for the development of the arts in Atlanta neighborhoods.
Connect with Erin at: Paper Raven Co. Shop  |  Instagram  |  Facebook