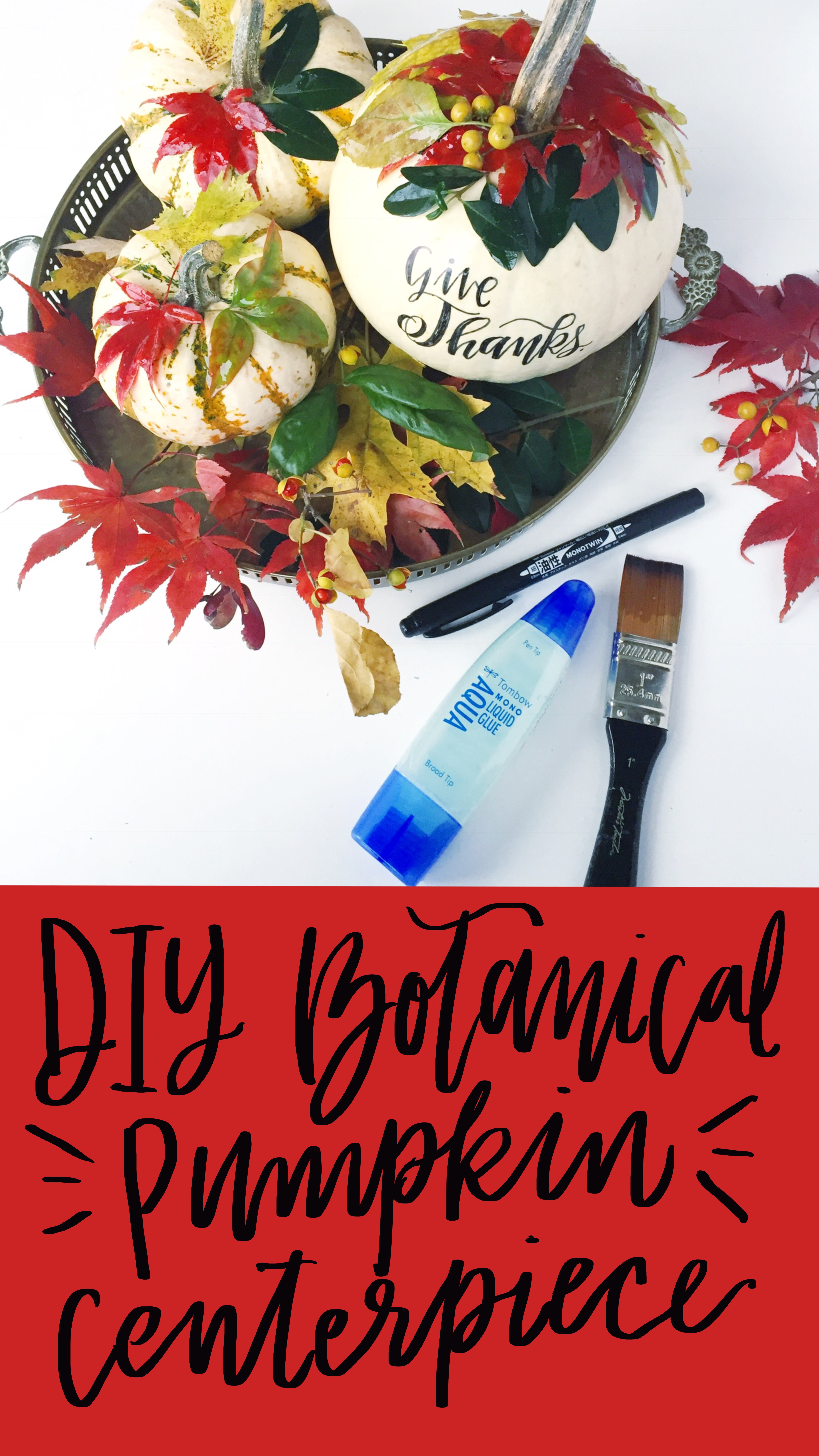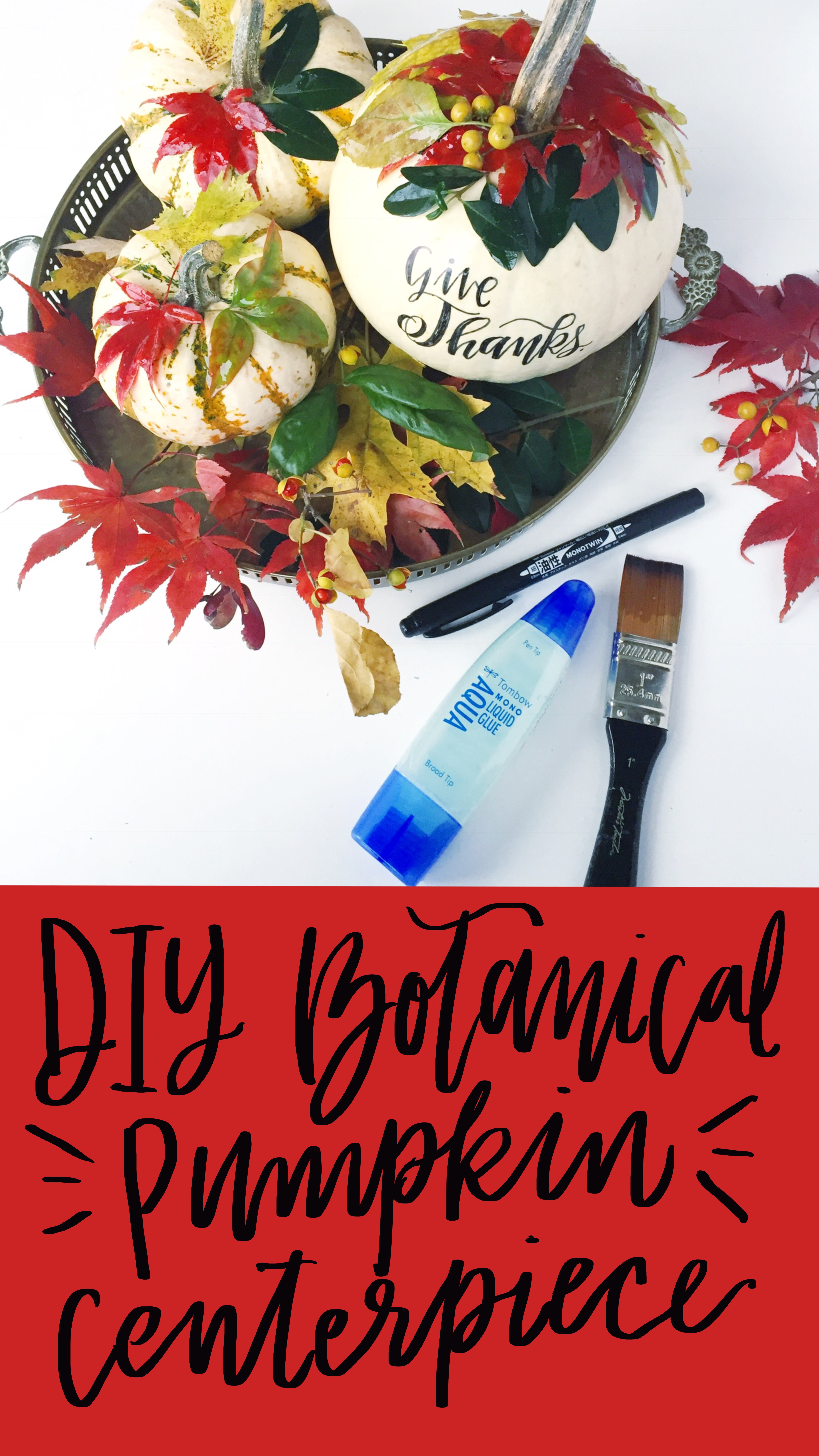 Bring the beauty of the outdoors inside this Thanksgiving by creating a DIY Botanical Pumpkin Centerpiece. This time of year can be so beautiful with all of the fallen, colorful leaves and leftover pumpkins from Halloween. The Thanksgiving table is the perfect place to combine all of those naturally beautiful things into a fun centerpiece with the help of your favorite Tombow products.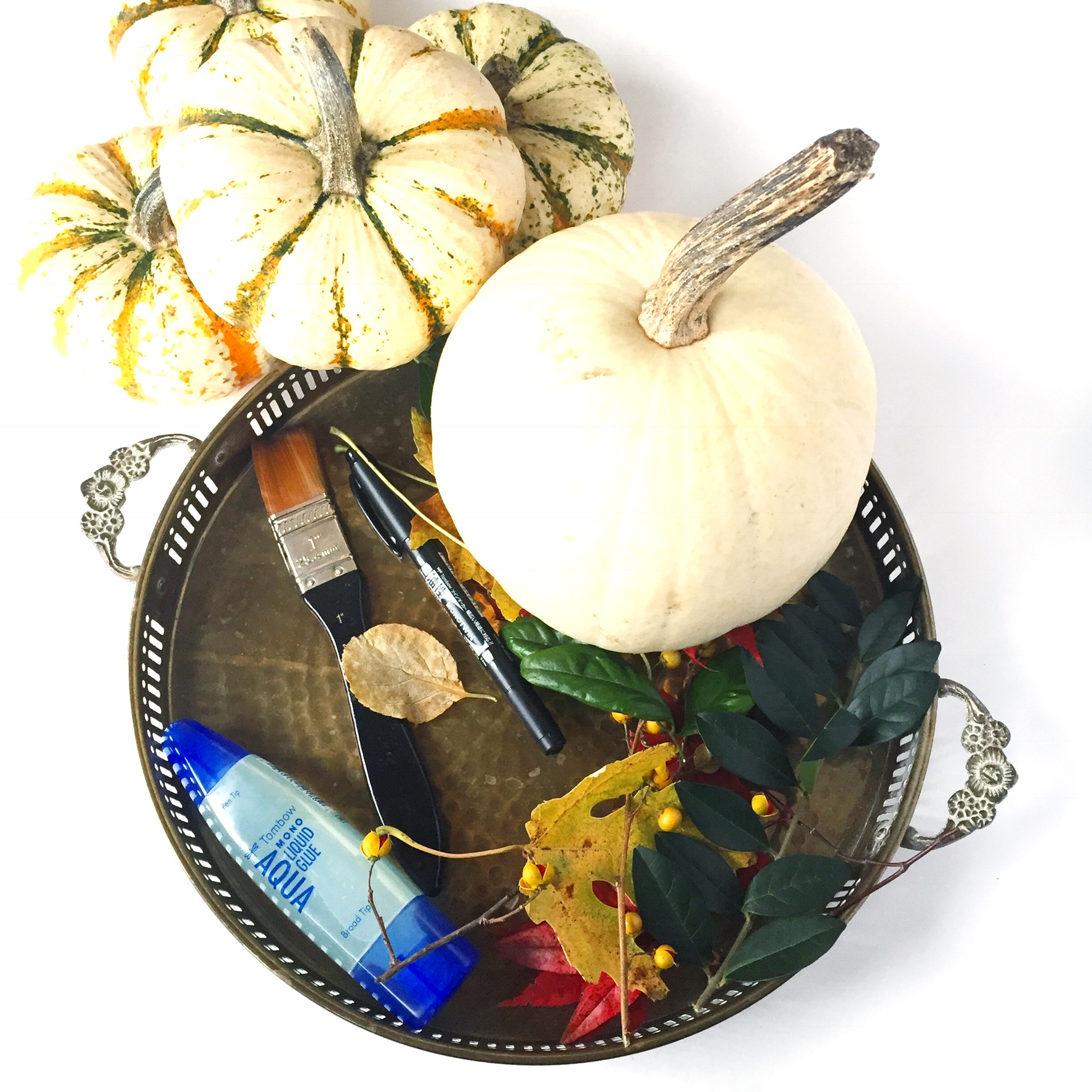 WHAT YOU'LL NEED
Small white pumpkin
Several small gourds
An assortment of botanical leaves and berries
1 inch paint brush
A tray or dish to set the pumpkins on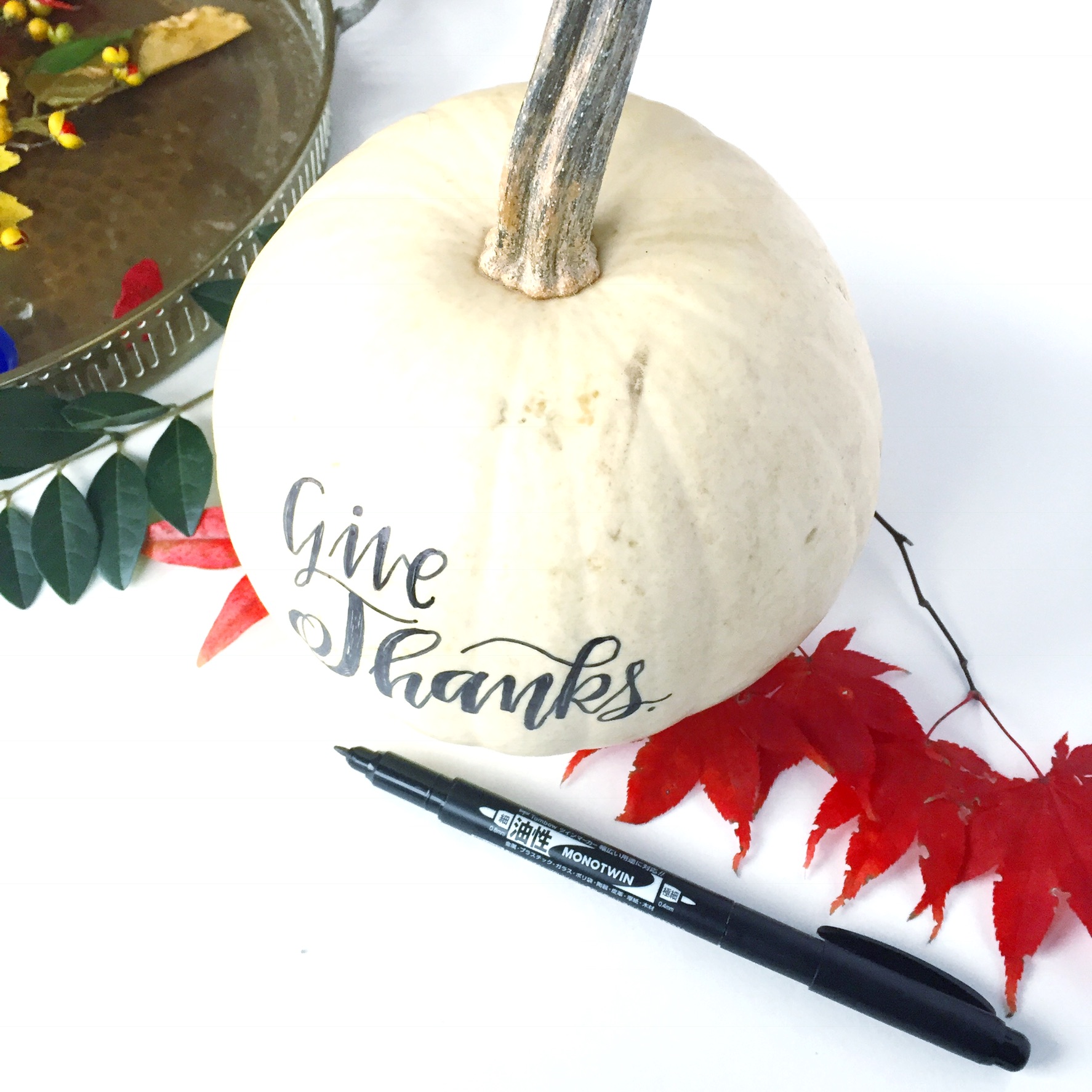 LETTER THE PUMPKIN
Start by lettering a fun phrase onto the pumpkin with the broad tip of the Tombow Monotwin Permanent Marker. 'Give Thanks' will be perfect for this Thanksgiving centerpiece. Create faux calligraphy by drawing in thicker downstrokes.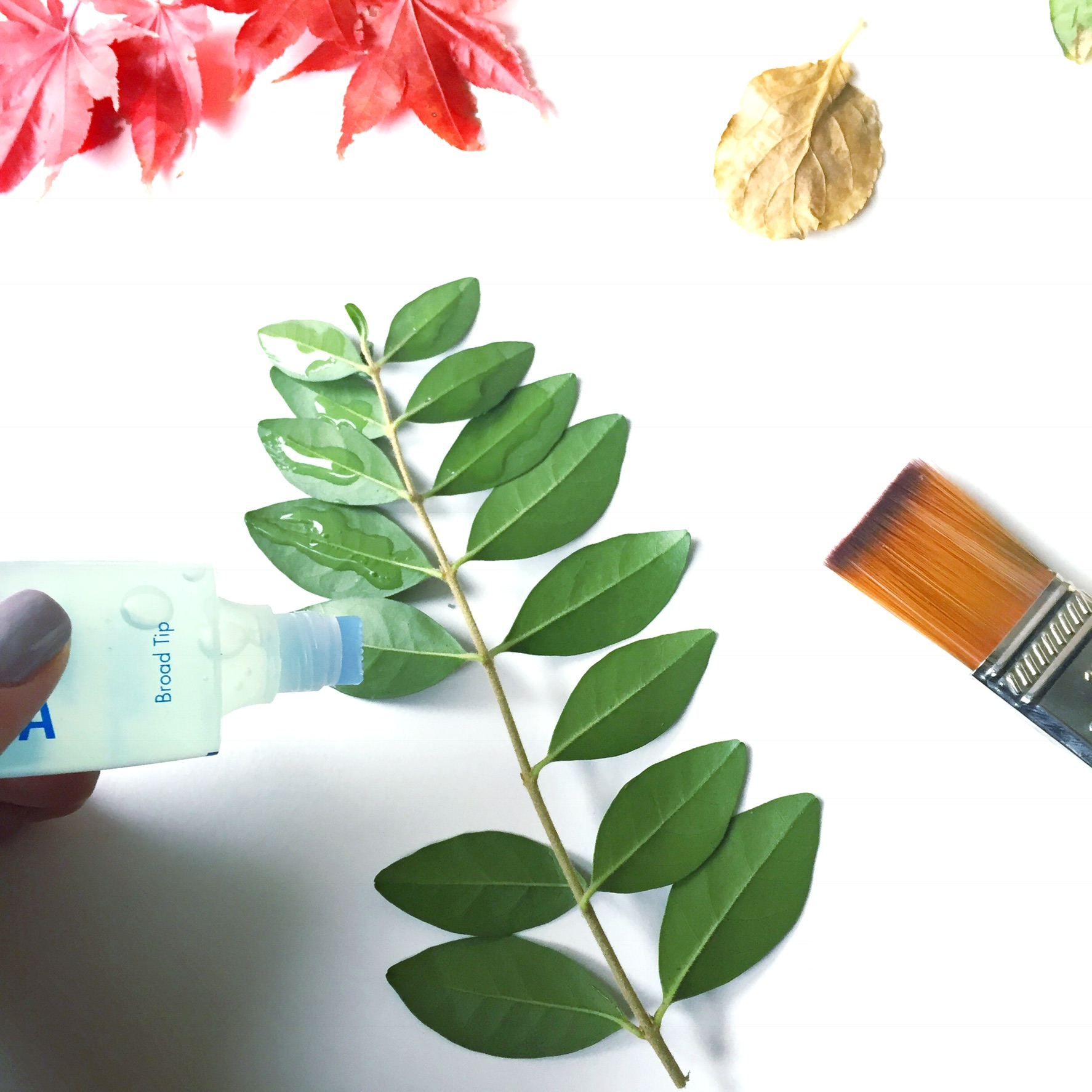 APPLY THE LEAVES
To apply the leaves, use the broad tip of the Tombow MONO Aqua Liquid Glue and apply the glue to the back of the leaves.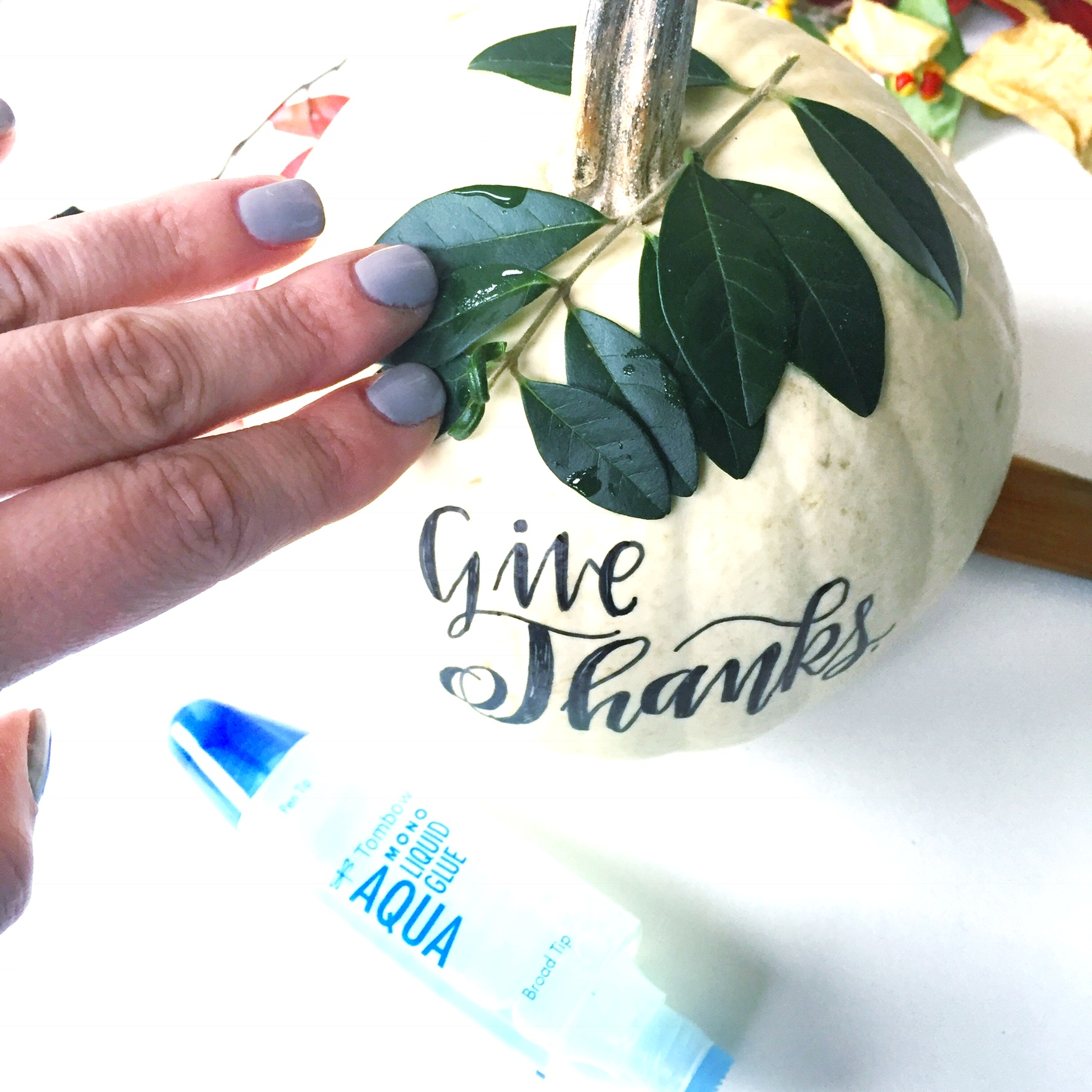 Then, firmly press down on the leaves to place them at the top of the pumpkin where you desire them to be.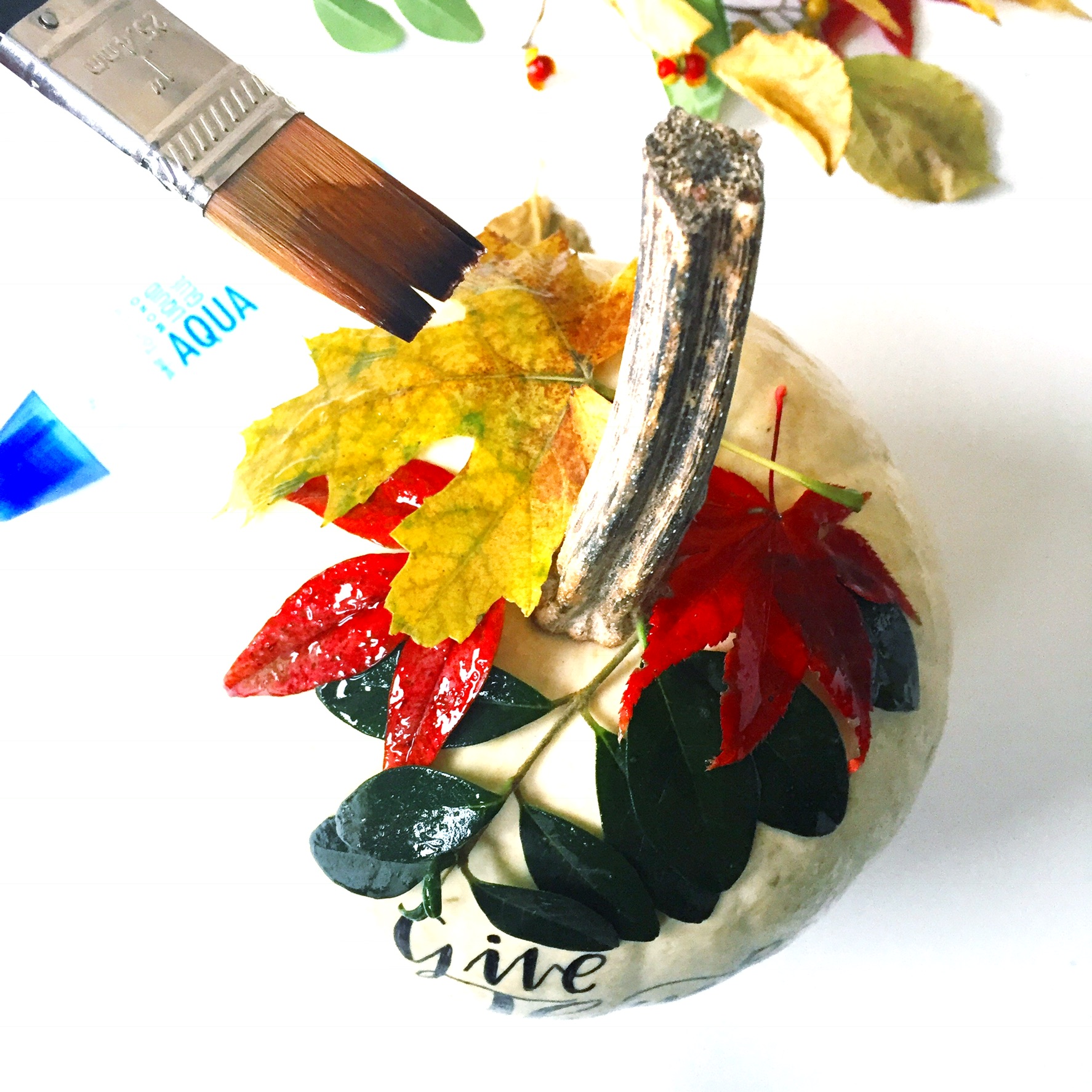 Using the paintbrush, apply more of the Tombow MONO Aqua Liquid Glue on top of the leaves.  Use the glue as decoupage and make sure that all leaves are coated so that they stay put.  You can also brush over the lettering since it was done with the Tombow Monotwin Permanent Marker.
ARRANGE THE CENTERPIECE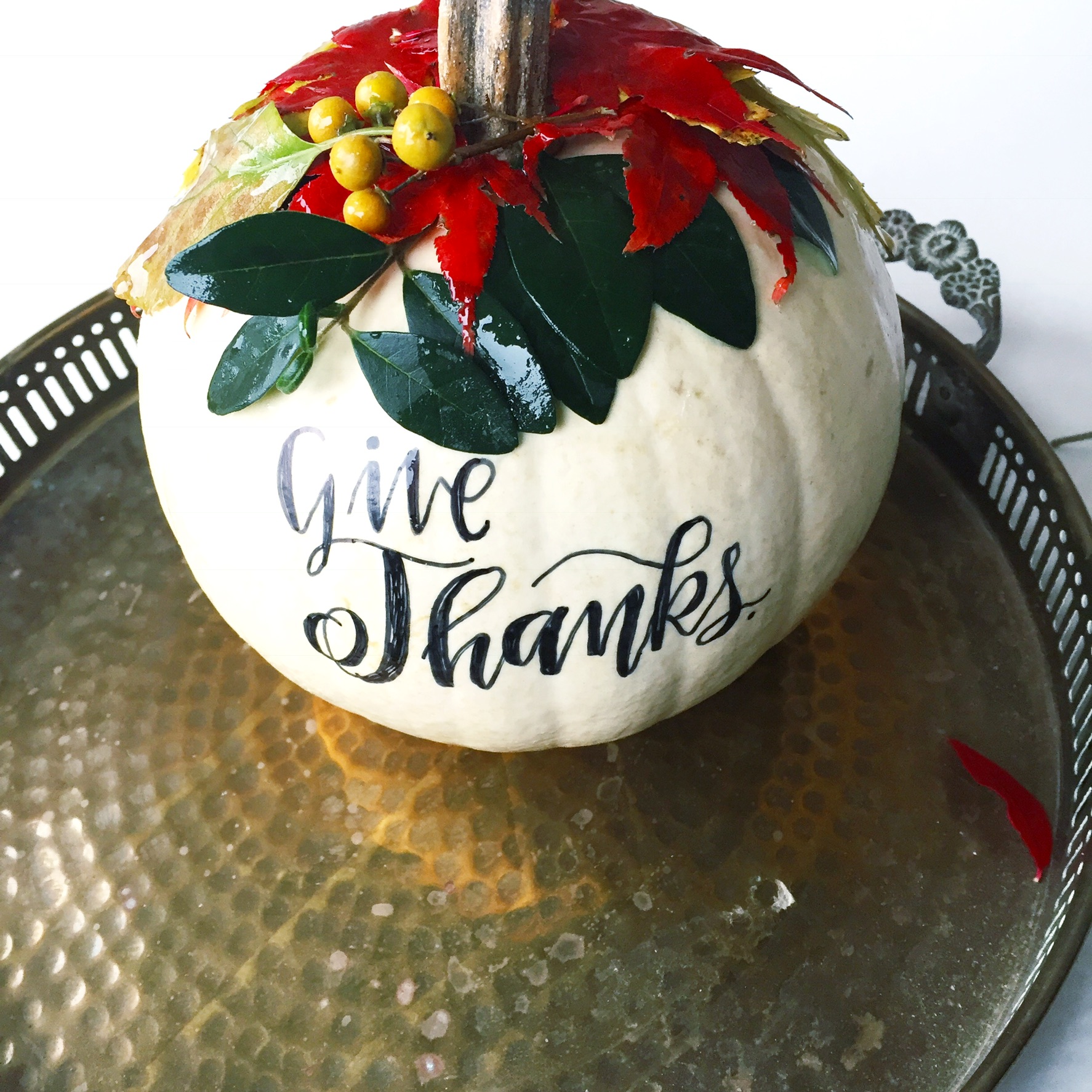 Place the pumpkin onto a tray or dish to begin creating the centerpiece.  This will be the focal point of the centerpiece.  Then, using the same decoupage technique with the Tombow MONO Aqua Liquid Glue, attach small leaves to the tops of two smaller pumpkins or gourds.
Once the pumpkins are dry, place extra leaves and berries under the pumpkin on the tray and add the smaller pumpkins or gourds to the tray.  Position them to where you can still read the pumpkin.  Place the centerpiece on your table or hutch and you'll be ready for the Thanksgiving holiday.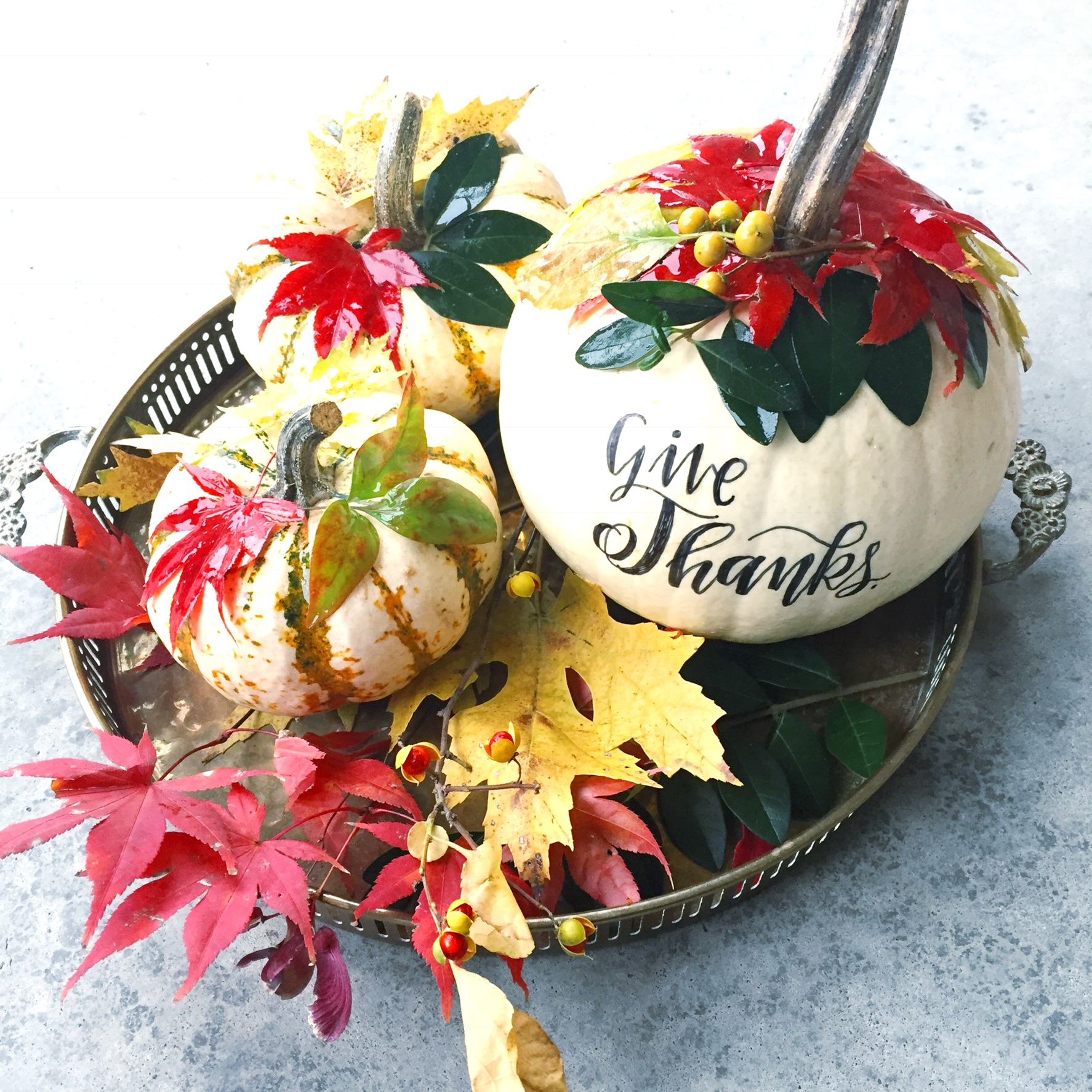 I'd love to see how you use this technique and make it your own!  What will you add to your pumpkins? Get creative and have fun! Make sure you share anything that you create with @tombowusa and @renmadecalligraphy.  For more information about Tombow USA products, check out TombowUSA.com and go to renmadecalligraphy.com for more craft and lettering inspiration.
Happy Lettering!
Lauren Fitzmaurice