Hello friends! It's Smitha here and lets make something glittery and gold today shall we?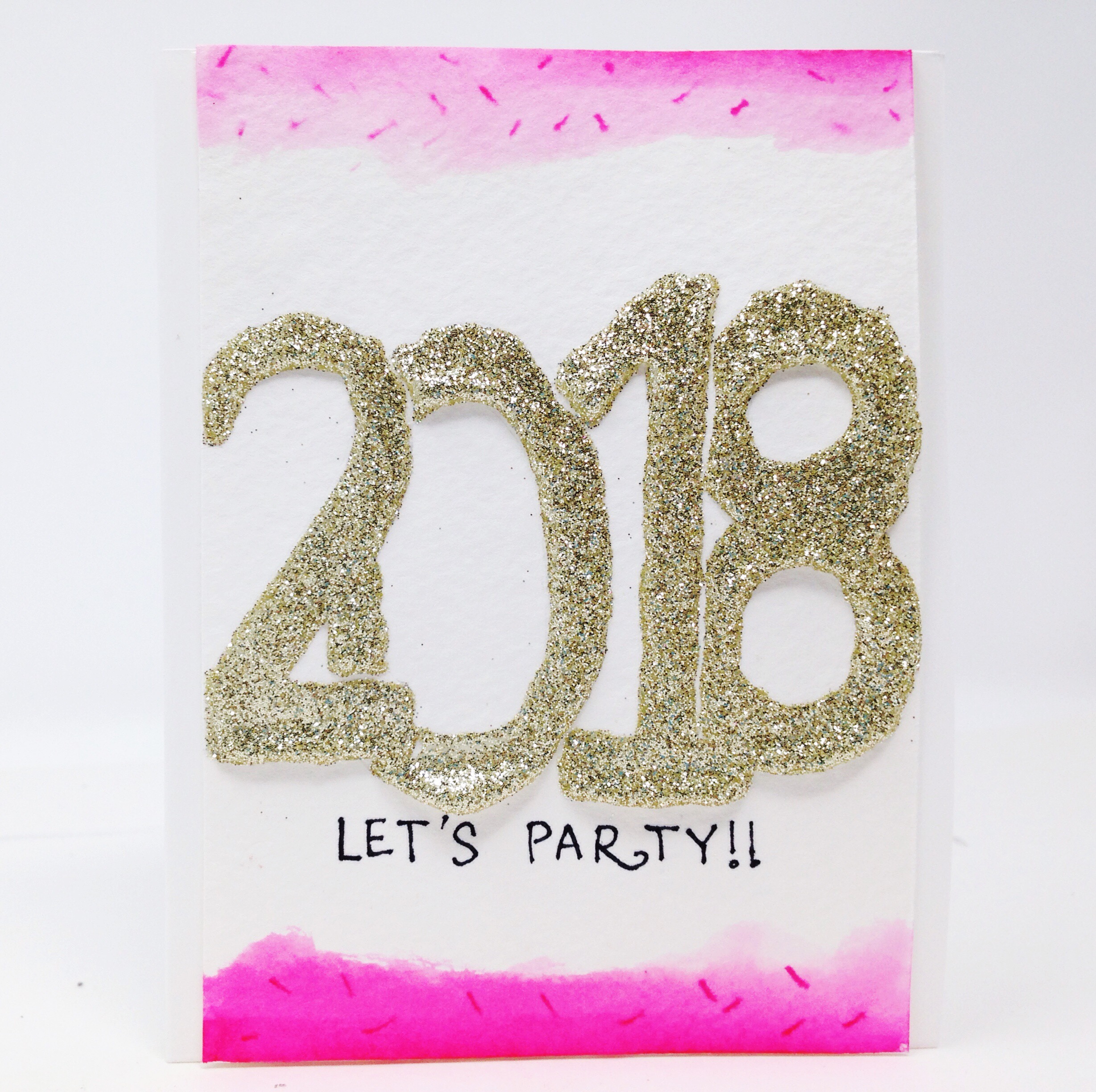 To make this super cute glittered 2018 card,  you will need the following supplies: Watercolor paper, Tombow MONO Aqua Liquid glue, Tombow Dual Brush Pens, a pencil, the MONO Twin Permanent Marker, MONO Adhesive+ Permanent and some gold glitter.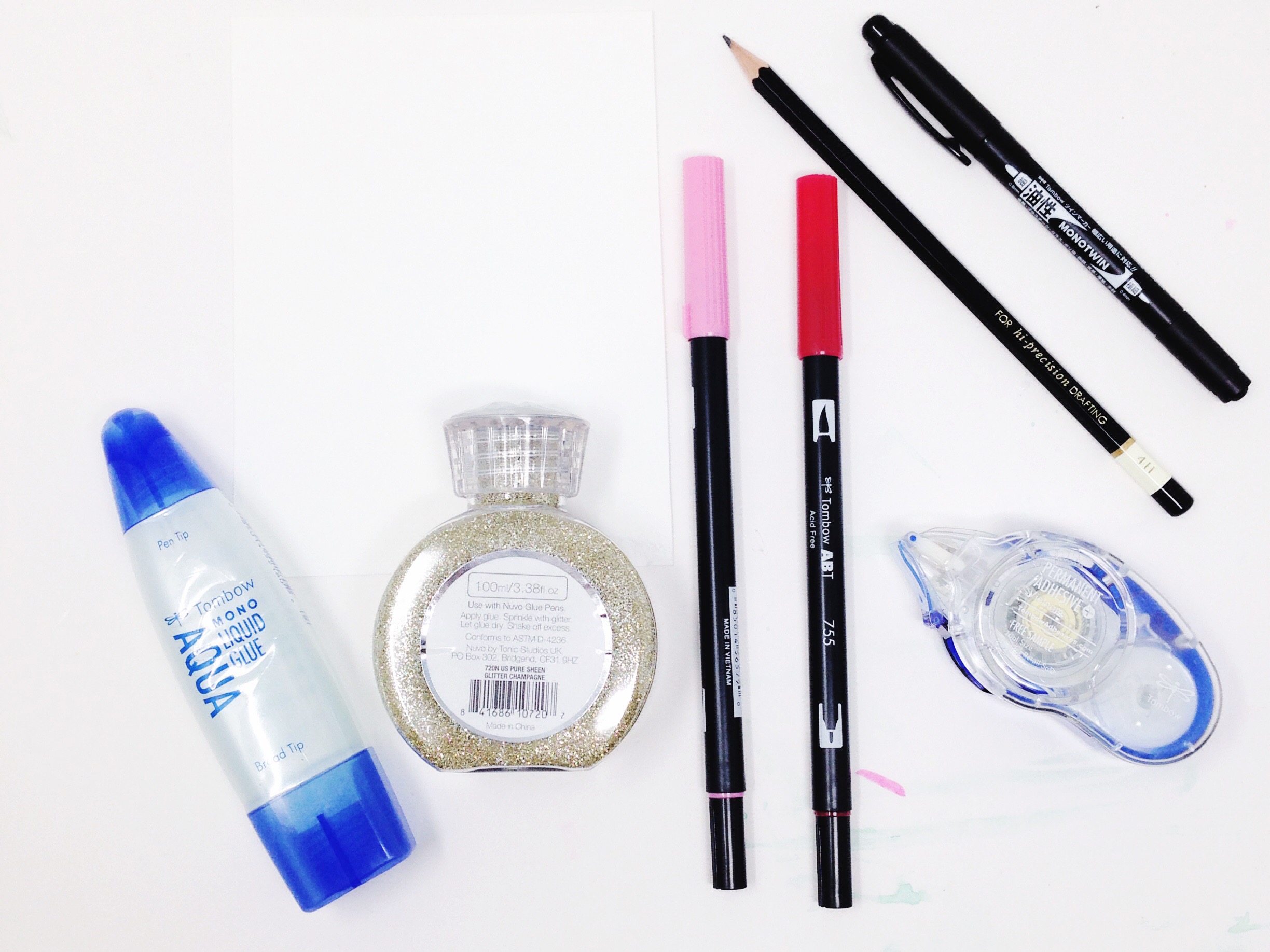 We'll start by drawing a light outline of the numbers 2018. I used a fun bubble font and a 4H pencil. The lighter your lines the better here.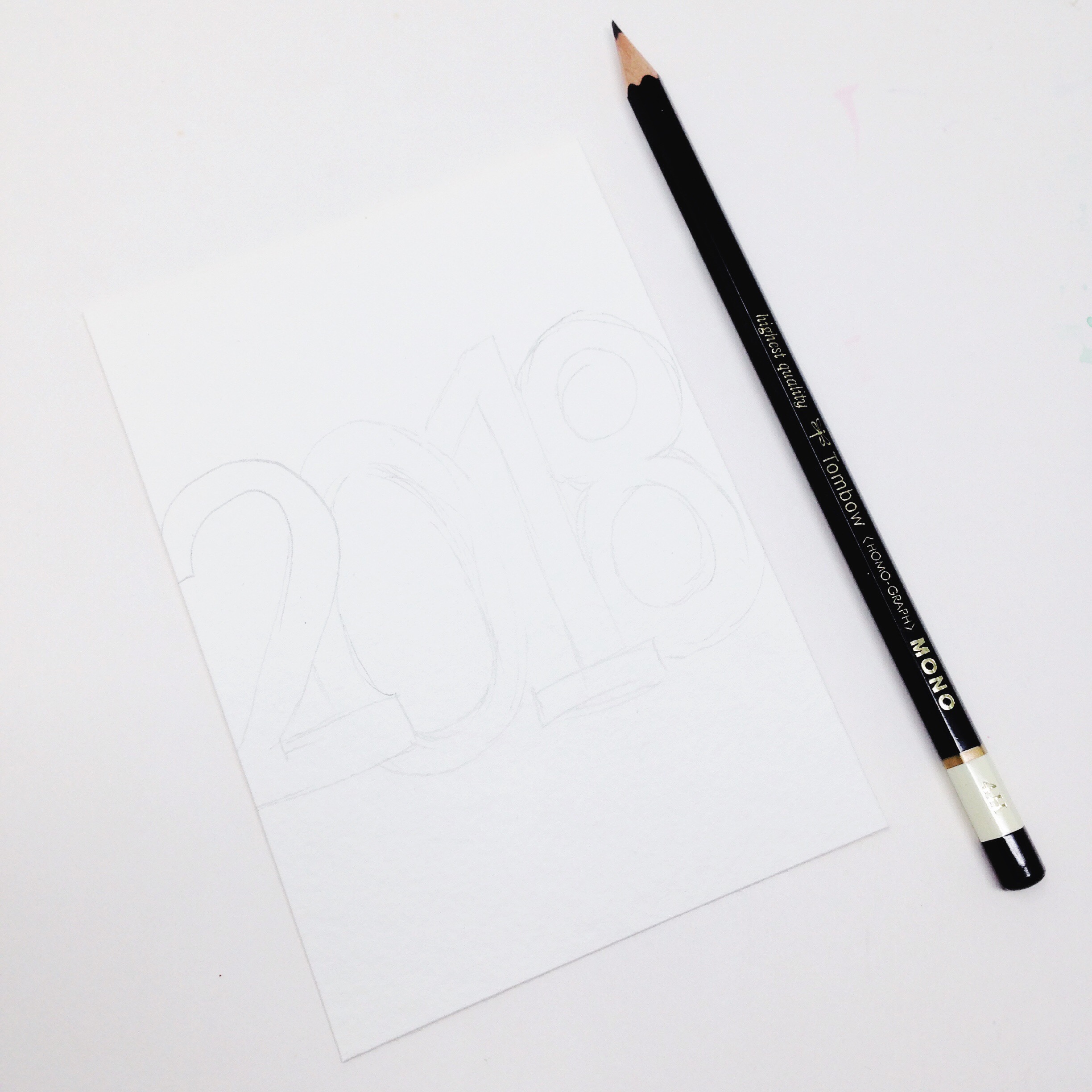 Next, with the MONO Liquid Aqua glue, fill in the number shapes. The glue comes with a pen tip that is great to control the flow of the glue easily.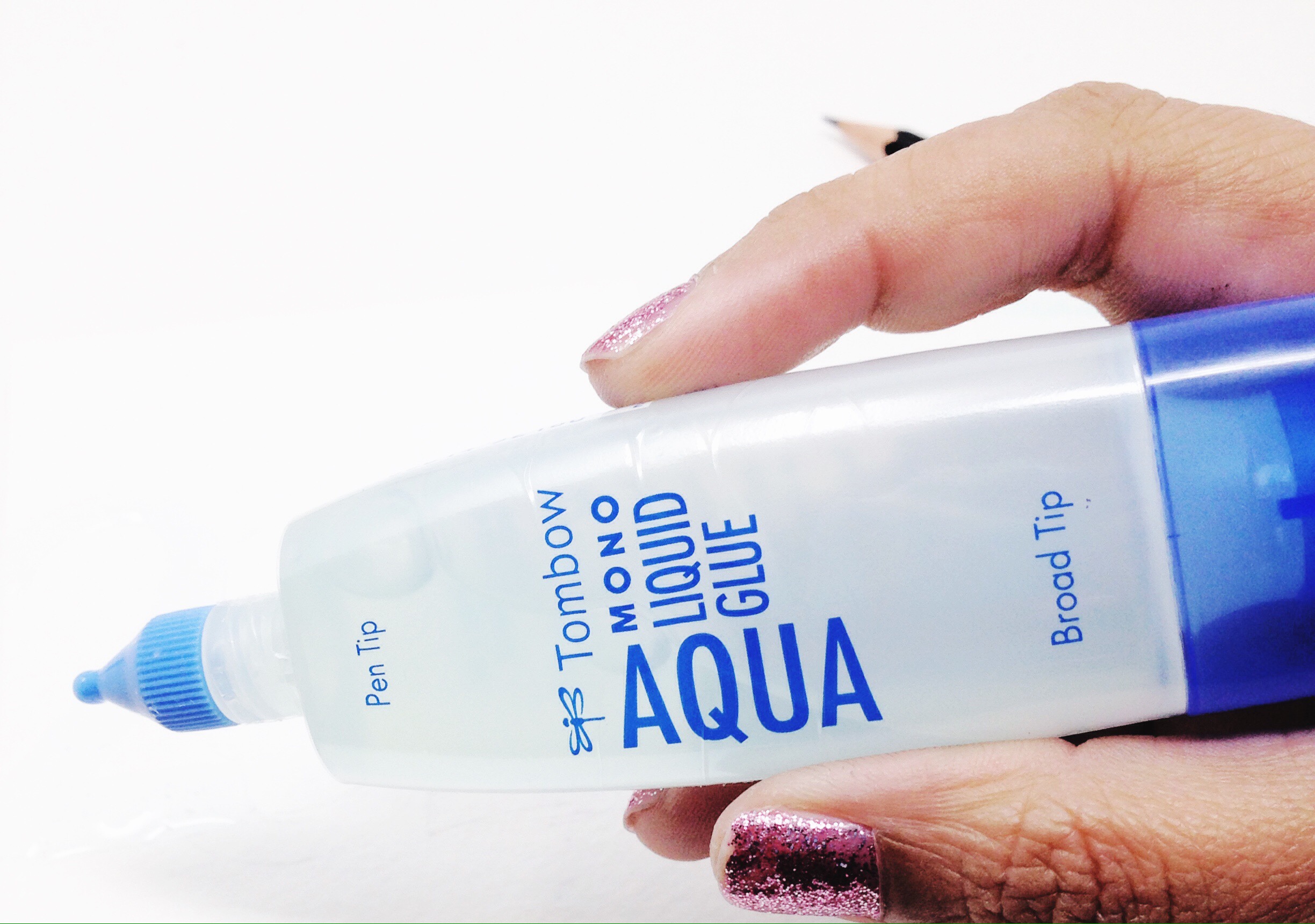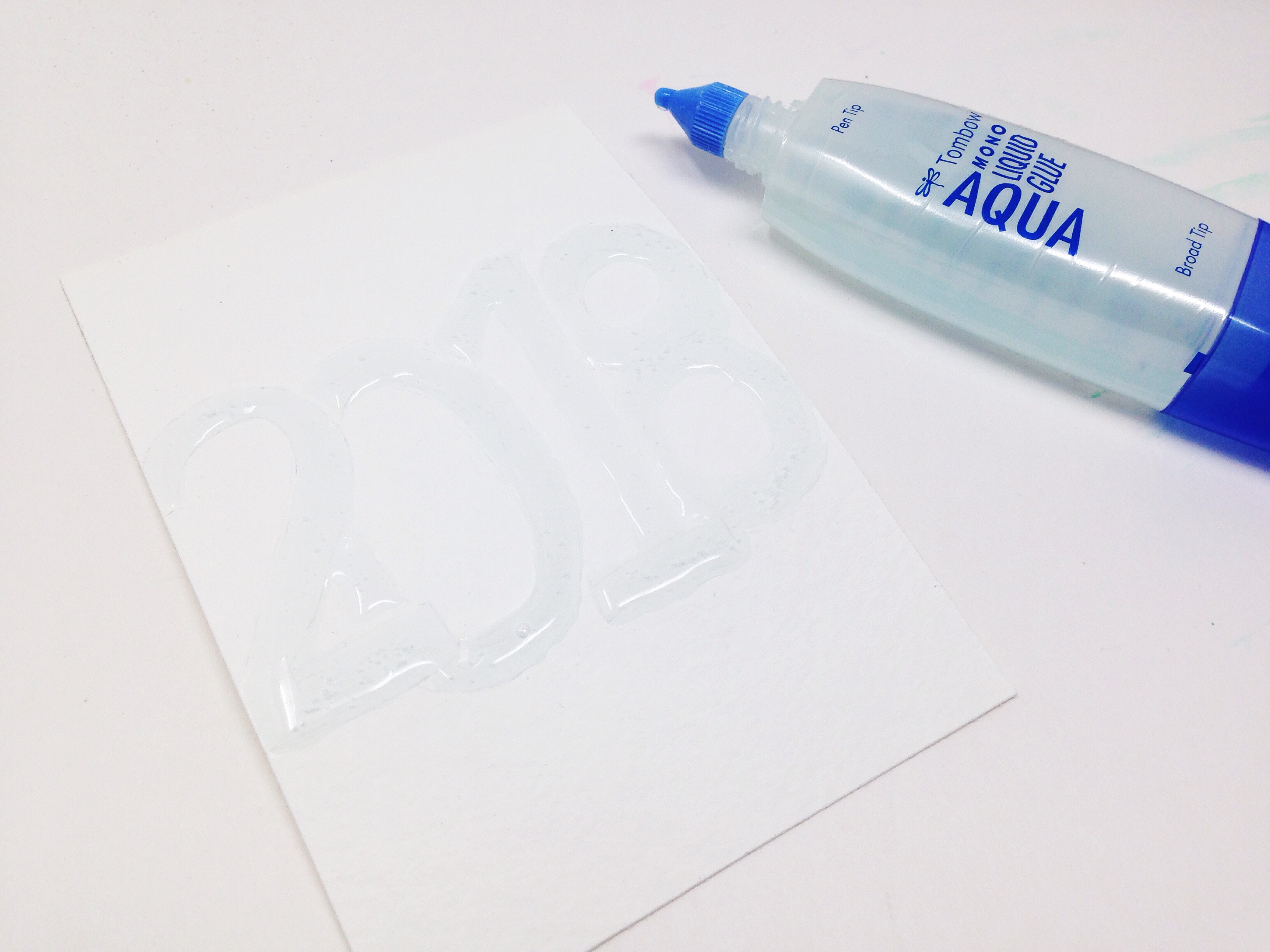 Then pour a generous amount of glitter all over the glue. Gently shake the excess glitter off to reveal the numbers!! This is the moment that you just stop and stare and smile at your glittered numbers.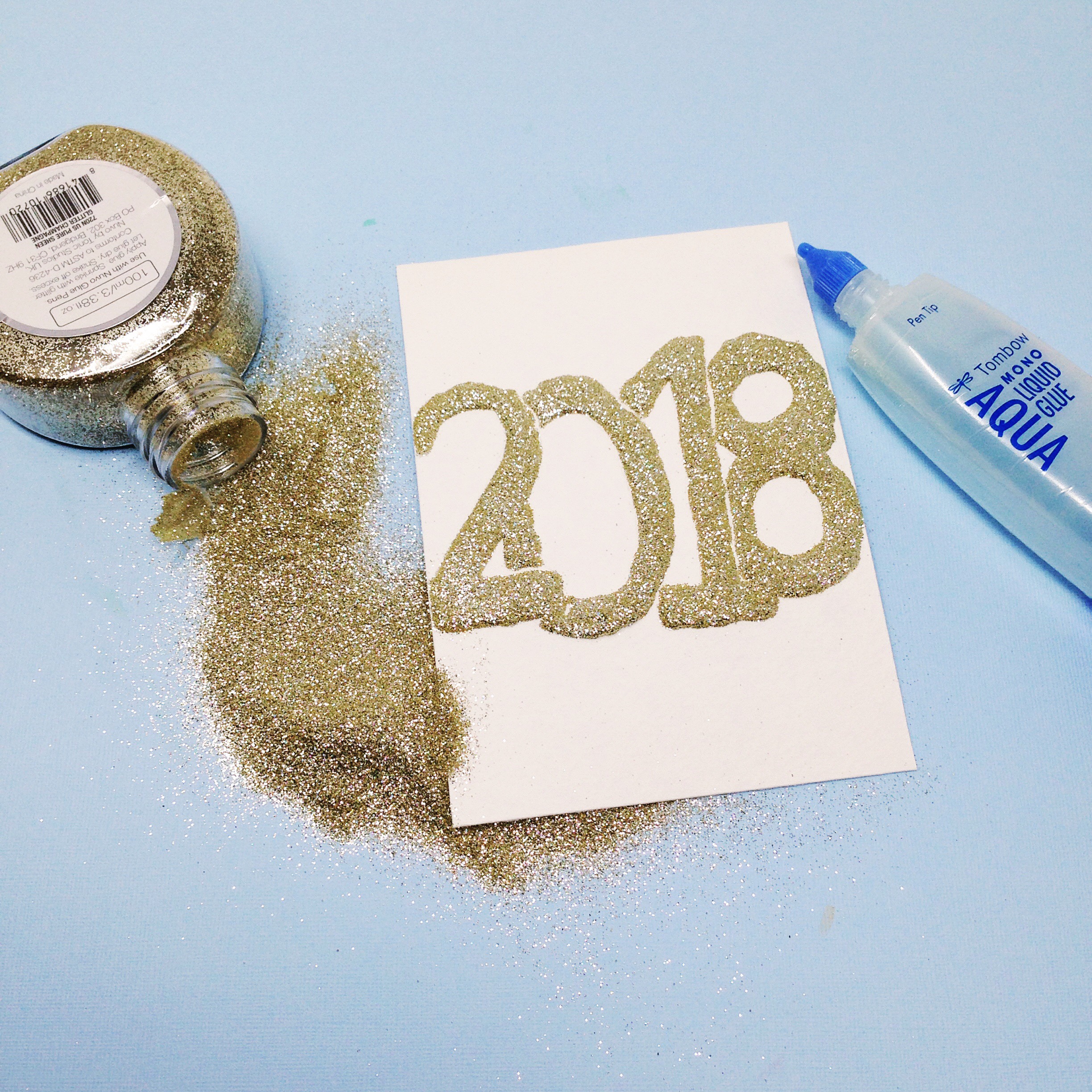 See that dimension that the glue gives? I love how that turned out!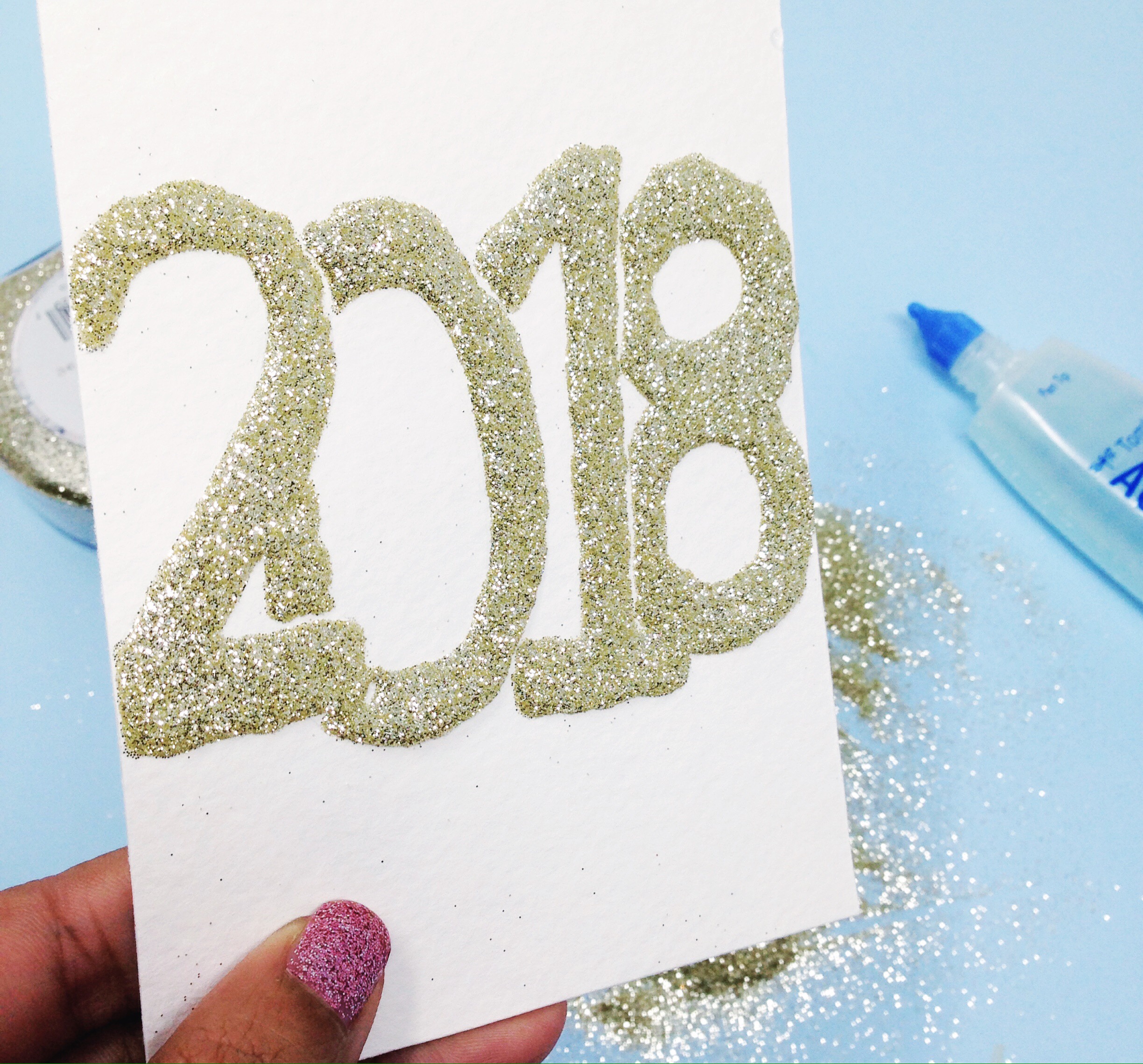 You could add this to a frame or a banner, but today I am going to make it a card and place it as a decoration on our table. Add the words "Let's party" beneath using the MONO Twin Permanent Marker next.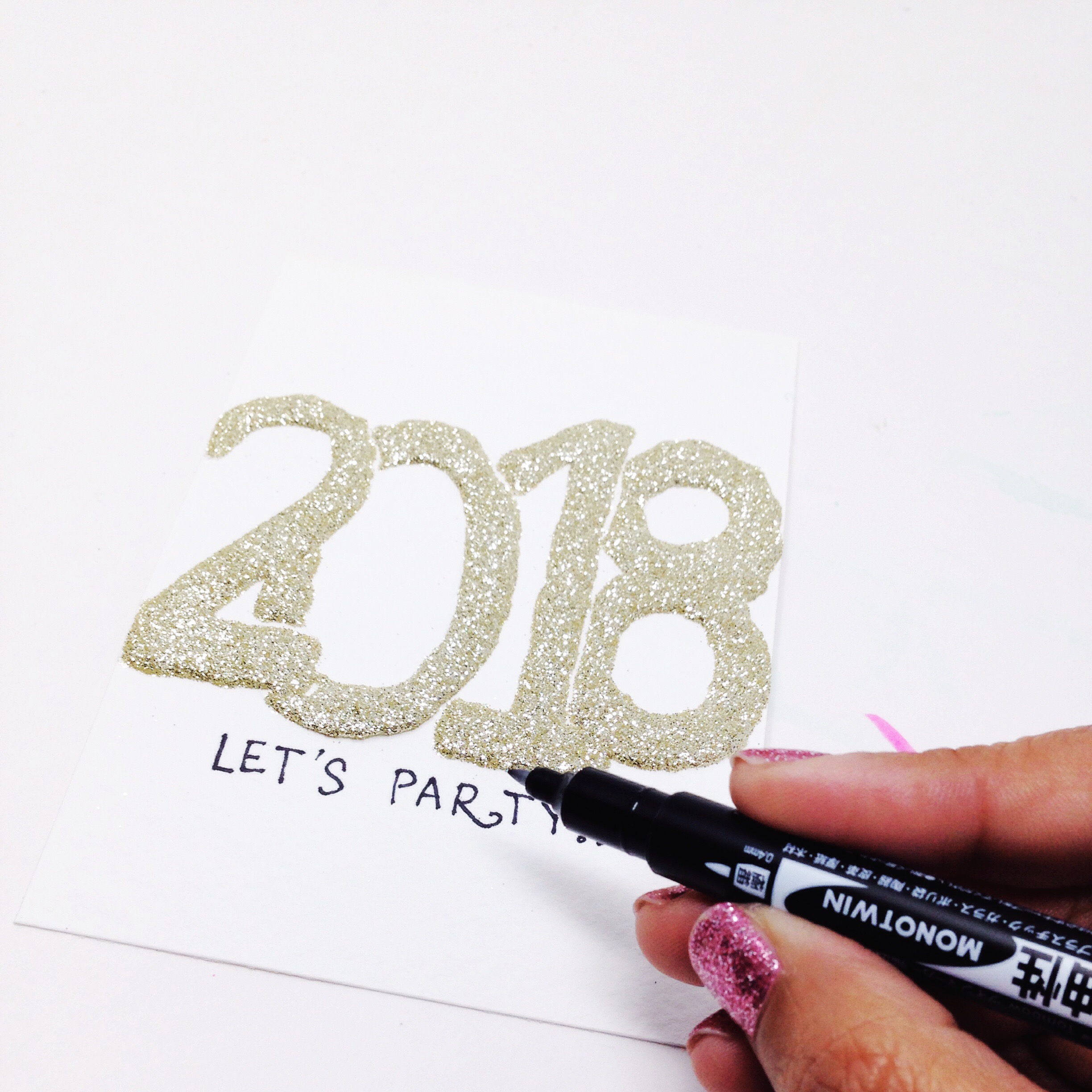 To bring in some color, I added Dual Brush Pen lines on the top and bottom and then spread that color with water.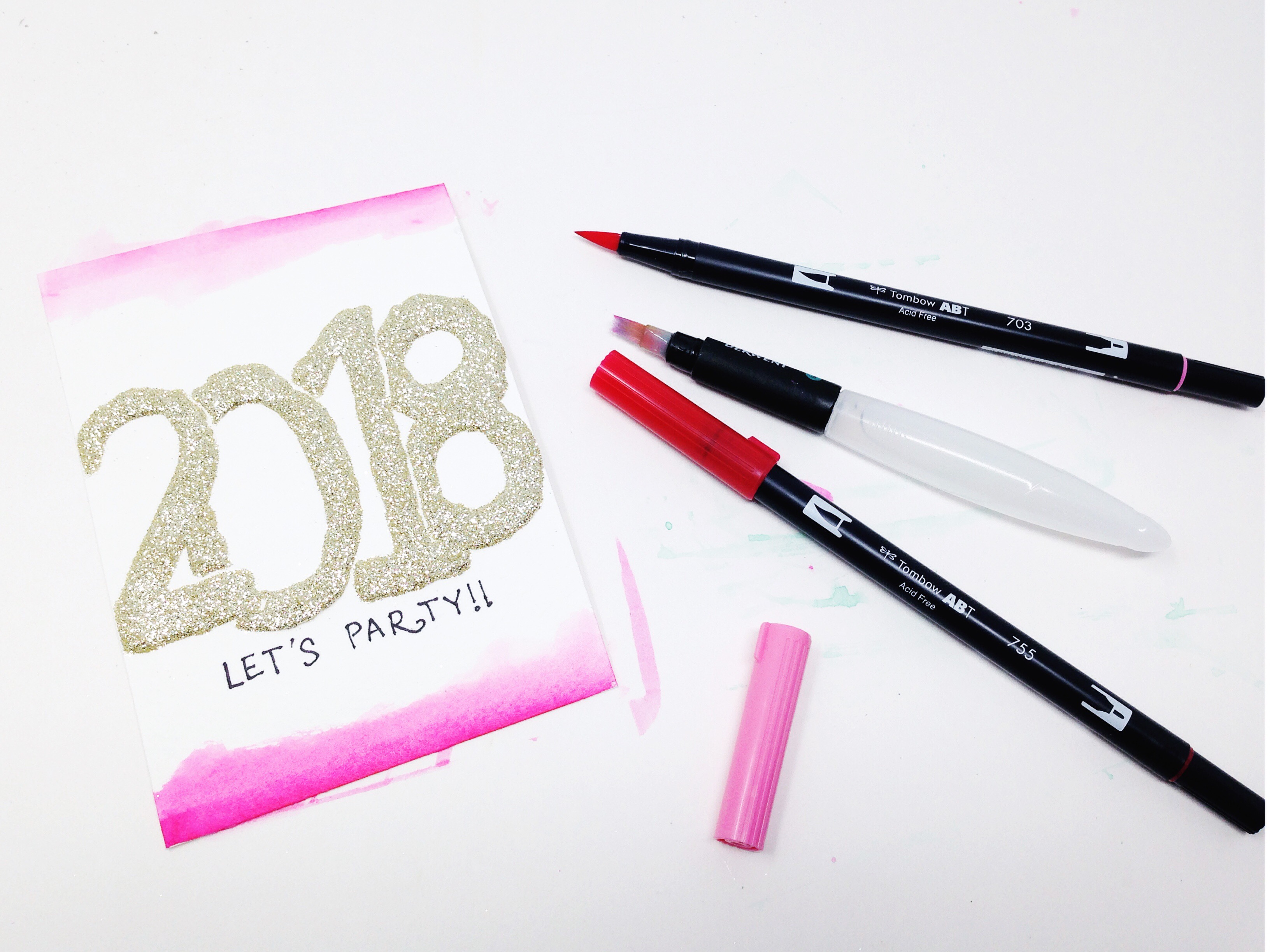 Finally I adhered this piece onto a card front with my favorite tape runner MONO Adhesive+ Permanent. This one is perfect to glue down paper to paper. And that's it! Our pretty card is ready for the party!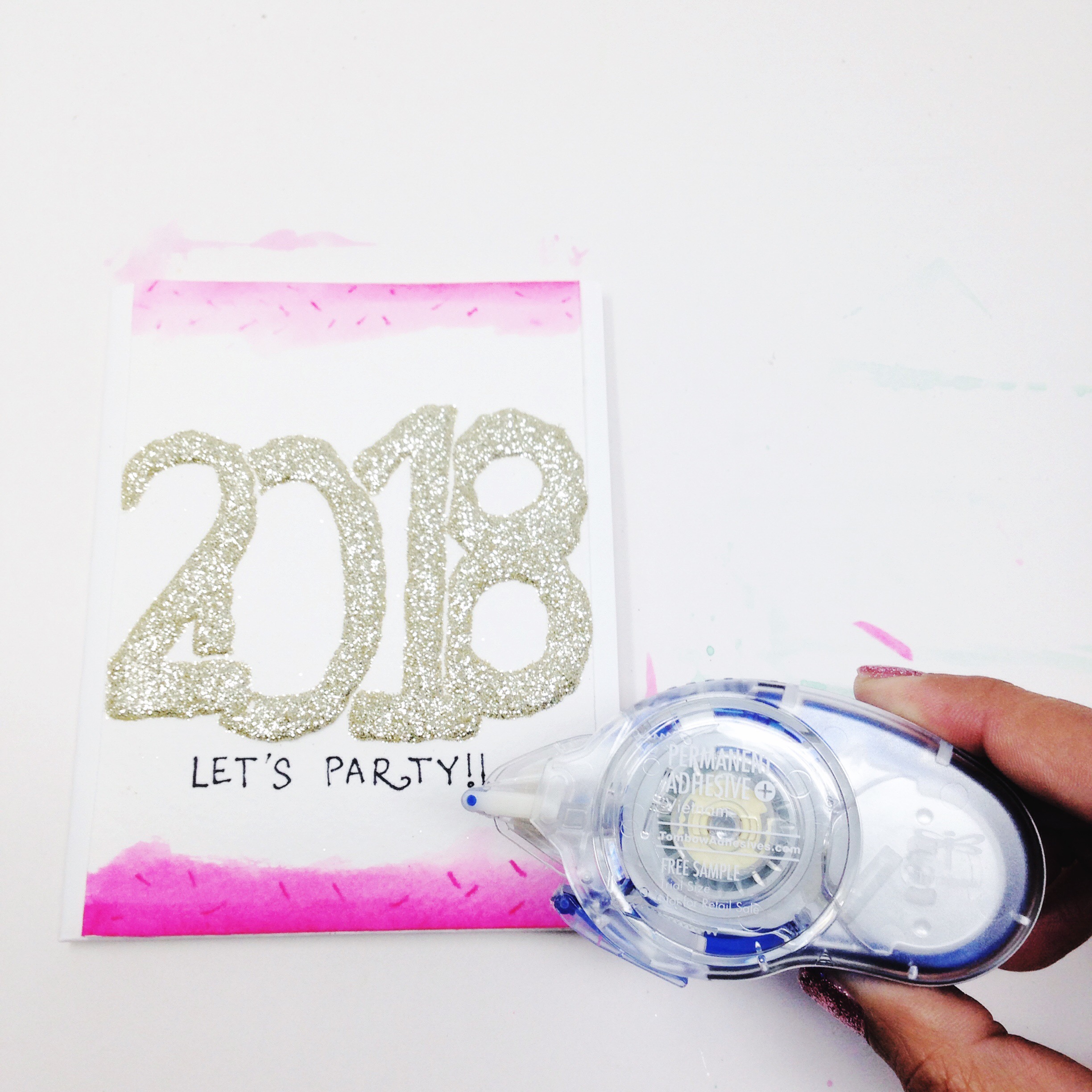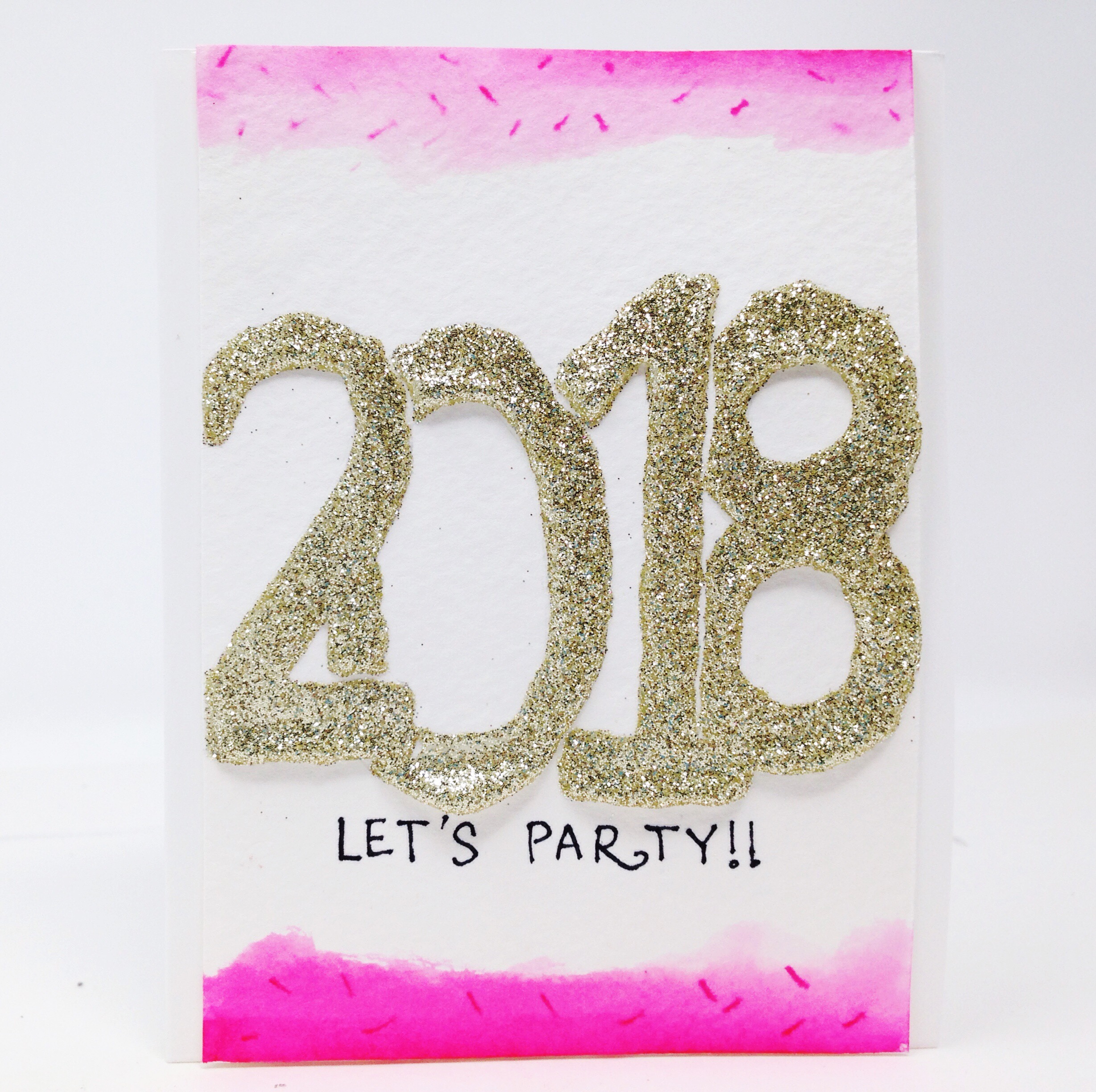 I'm ready to hello to 2018!!! Wishing you all a happy holiday season and a happy new year!
Happy Crafting!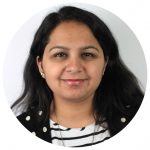 Smitha | www.smilingcolors.com