Hi crafty friends! Dani from PopFizzPaper here sharing an easy party paper chain for New Year's Eve. Resolutions and goals are a big part of the NYE experience, so why not get everyone involved in sharing theirs while creating something decorative together?! You could even add the paper chain to a photo backdrop for extra sparkle. Let's get started!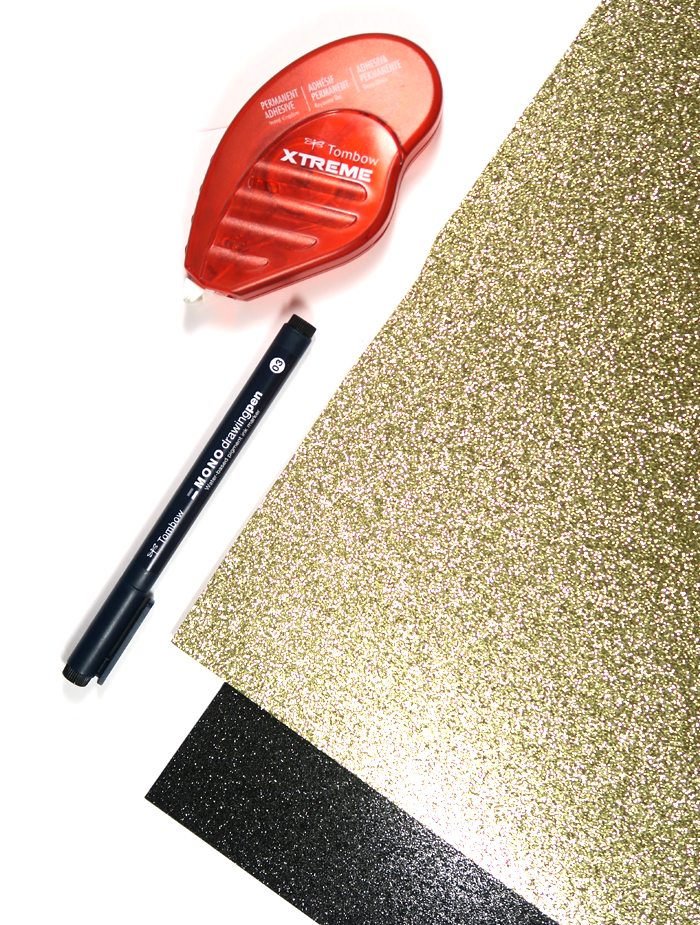 SUPPLIES:
Black and gold glitter paper
Paper trimmer
Friends with resolutions or goals!

STEP ONE:
To begin, use the paper trimmer to cut the glitter paper into strips that are 1/2″ wide by 6″ long.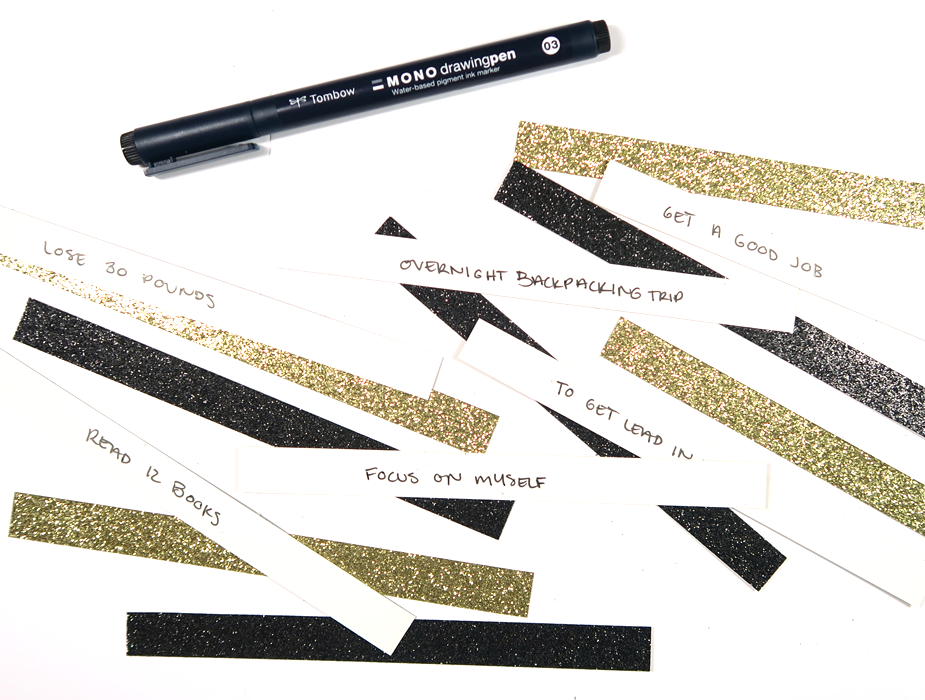 STEP TWO:
During the party, have your guests write their resolutions or goals for the new year on the back side of the pieces of paper with a Tombow MONO Drawing Pen. I think it would be cute to have a little resolution station set up for this with a jar full of paper strips, another jar full of MONO Drawing Pens, and a little tray with a few adhesive runners.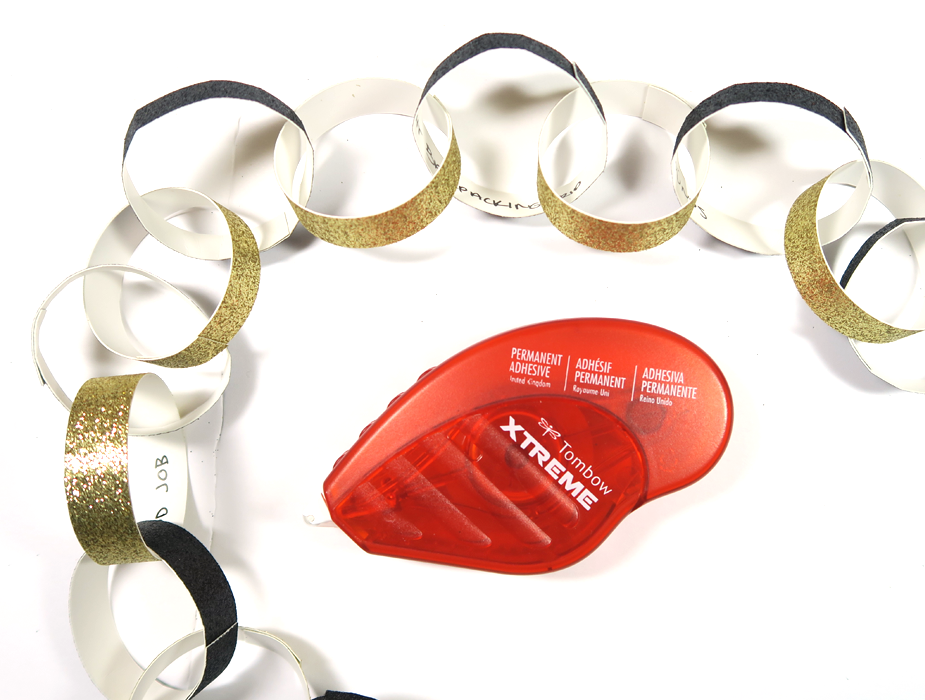 STEP THREE:
Once someone has written on their strip of paper, have them add a link to the chain! Add a bit of adhesive to the end of the paper strip, loop it through the previous link, then press the link closed. The Tombow Xtreme Adhesive is 5x stronger than regular adhesives, making it perfect for projects like this that use glitter paper and hard to glue surfaces. Once the New Year's Eve chain is finished, add it to a tablescape, drape it along the mantle, or add it to a photo backdrop to add to the night's memories!
Thank you so much for following along with my New Year's Eve decor tutorial today! For more party decor inspiration, check out these NYE party hats by Beth and this glittered year decor piece by Smitha. See you next time!