Hi! Bonnie here from Archer and Olive. With all the changes this past year (and more to come), I started looking for a creative way to remember these moments. Art journaling became the perfect solution! An art journal is a great way to creatively document the important (and not-so-important) occasions. Art journaling is not only a creative outlet, it's therapeutic as well. At first it might seem intimidating, but anyone can create an art journal. You don't have to be an amazing artist. You just need a few supplies: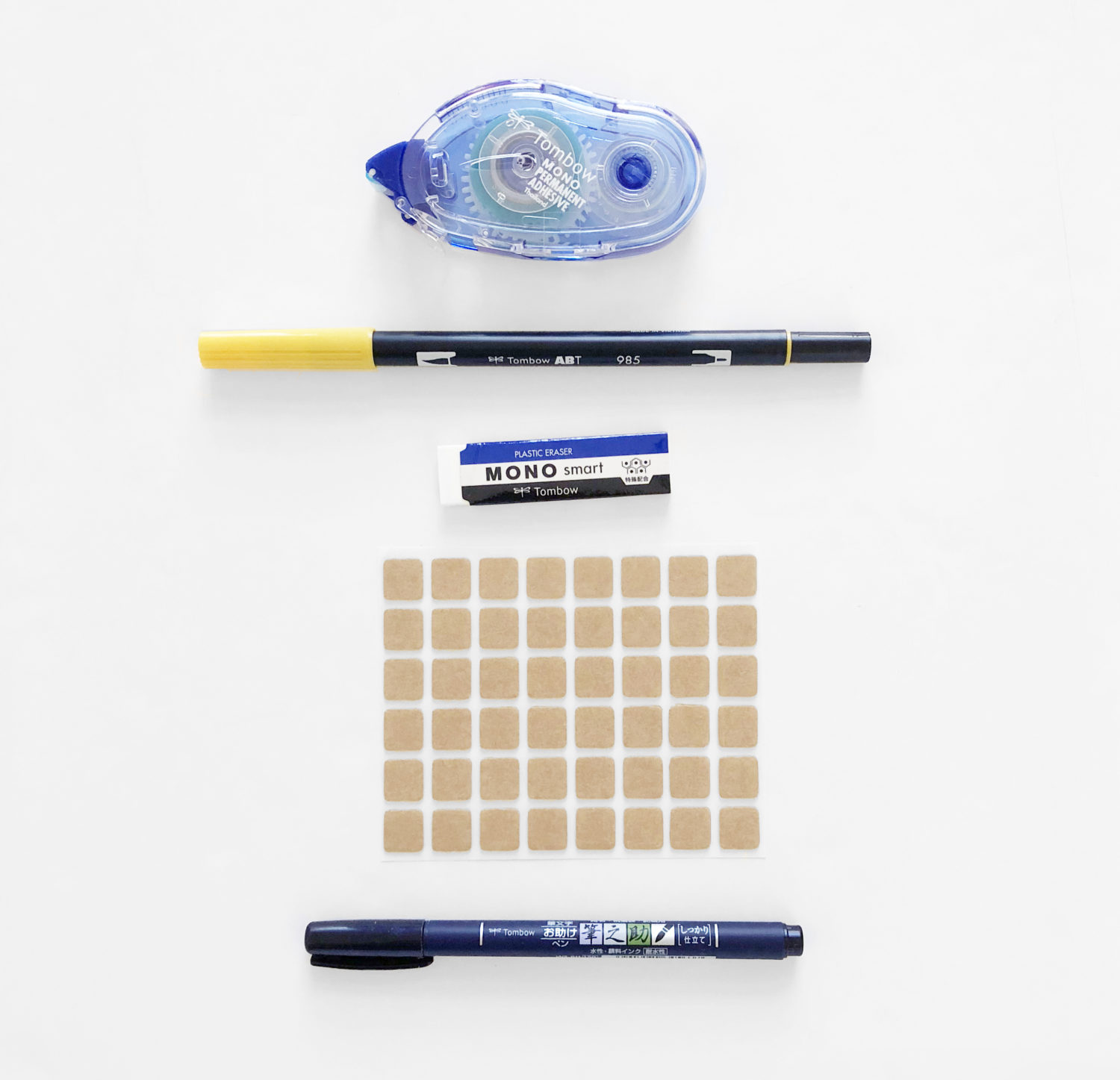 1. Tombow Dual Brush Pens – I love the brush pens because they come in SO MANY different colors. The dual tips are also amazing. I use the brush end for larger areas, and the precision point for smaller details.  
2. Tombow MONO Permanent Adhesive – Adhesive is a must for any art journal! I use Tombow MONO Permanent Adhesive because it's quick, easy, and mess free (if you're anything like me, the cleaner the better).
3. Tombow Xtreme Adhesive Tabs – Great for adding dimension to a layout.
4. Tombow MONO Drawing Pen or Tombow Fudenosuke Brush Pen, Hard Tip, Black – A felt tip pen is an art journal essential! It's important for the journaling portion. I also use mine to create little details on each page.
5. Tombow MONO Eraser – For erasing any pencil marks you may place on the page.
6. Journal – A book with good, thick pages.
7. Items to document – I've used photographs, ticket stubs, letters, etc.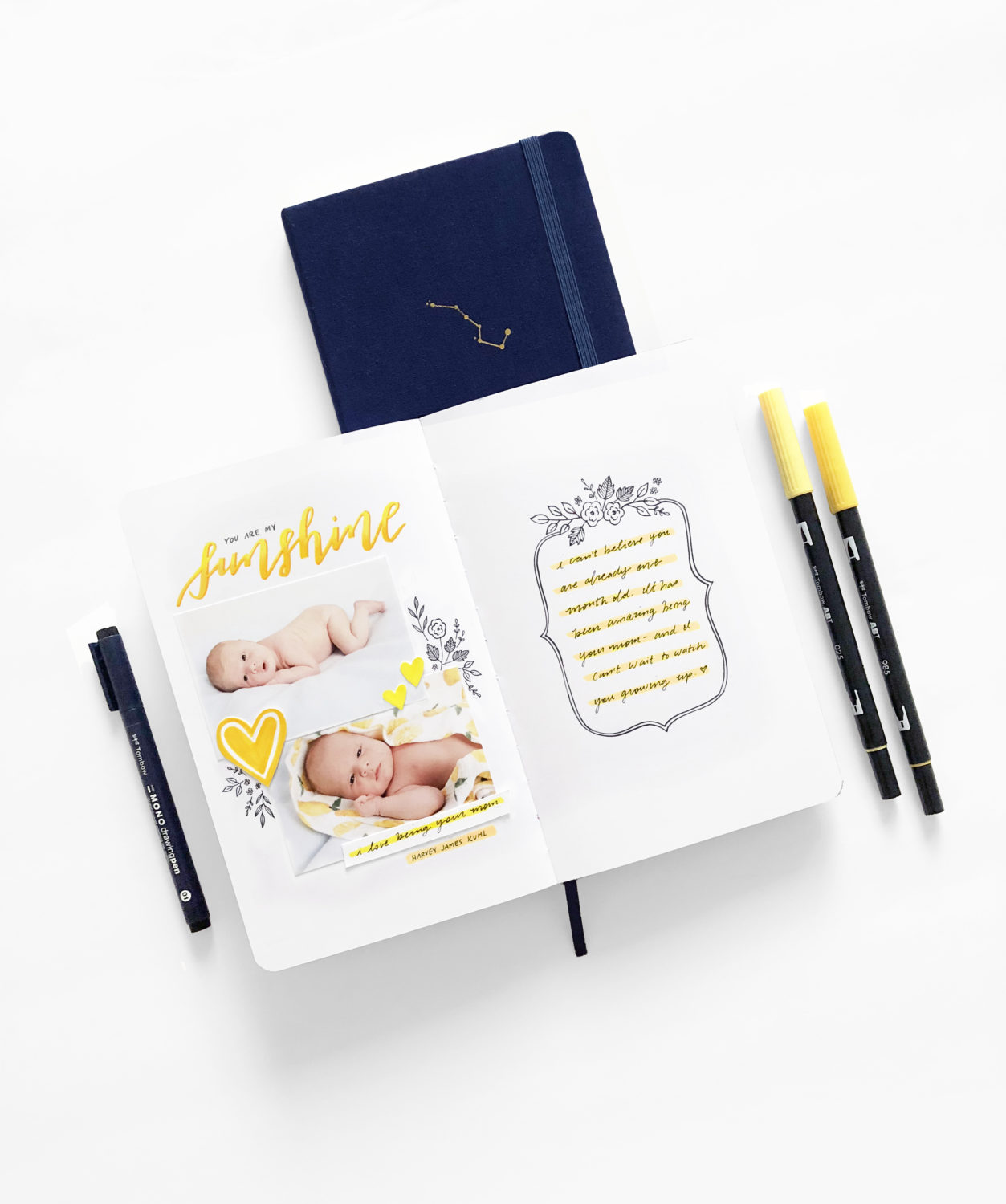 Once you've gathered your supplies, you can begin creating! Use the Tombow Dual Brush Pens to create bright headers, doodles, or colorful backgrounds. Add dimension to your pages by using the Dual Brush Pens to doodle on a separate piece of cardstock. Once the illustration is complete, cut it out and use the MONO Permanent Adhesive roller to attach your doodle to the journal page. Use the MONO Drawing Pen to document your thoughts, or to add details to the page.  
There is no wrong way to use your art journal. Try new techniques, and see what you can create!
Feeling stuck? Here are some topics to include in your journal:
A Favorite Trip

Favorite coffee shop or cafe

Song lyrics you relate to

Items in your bag

Favorite memory with a friend

Items found while on a walk

Spend a page doodling items that make you happy

Goals for the year

Gratitude List

Dream Vacation