Hello everyone, It's Katie here with a new blog post all about doodles! The start of a new year is a perfect time to start a creative hobby, such as doodling, and the best way to get started in doodling is to just start. That may not sound too helpful, but it's true! There are no bad doodles – everyone has a different style of doodling. But, if you need a little inspiration on where to start, today I am showing you 6 different plants that you can easily doodle!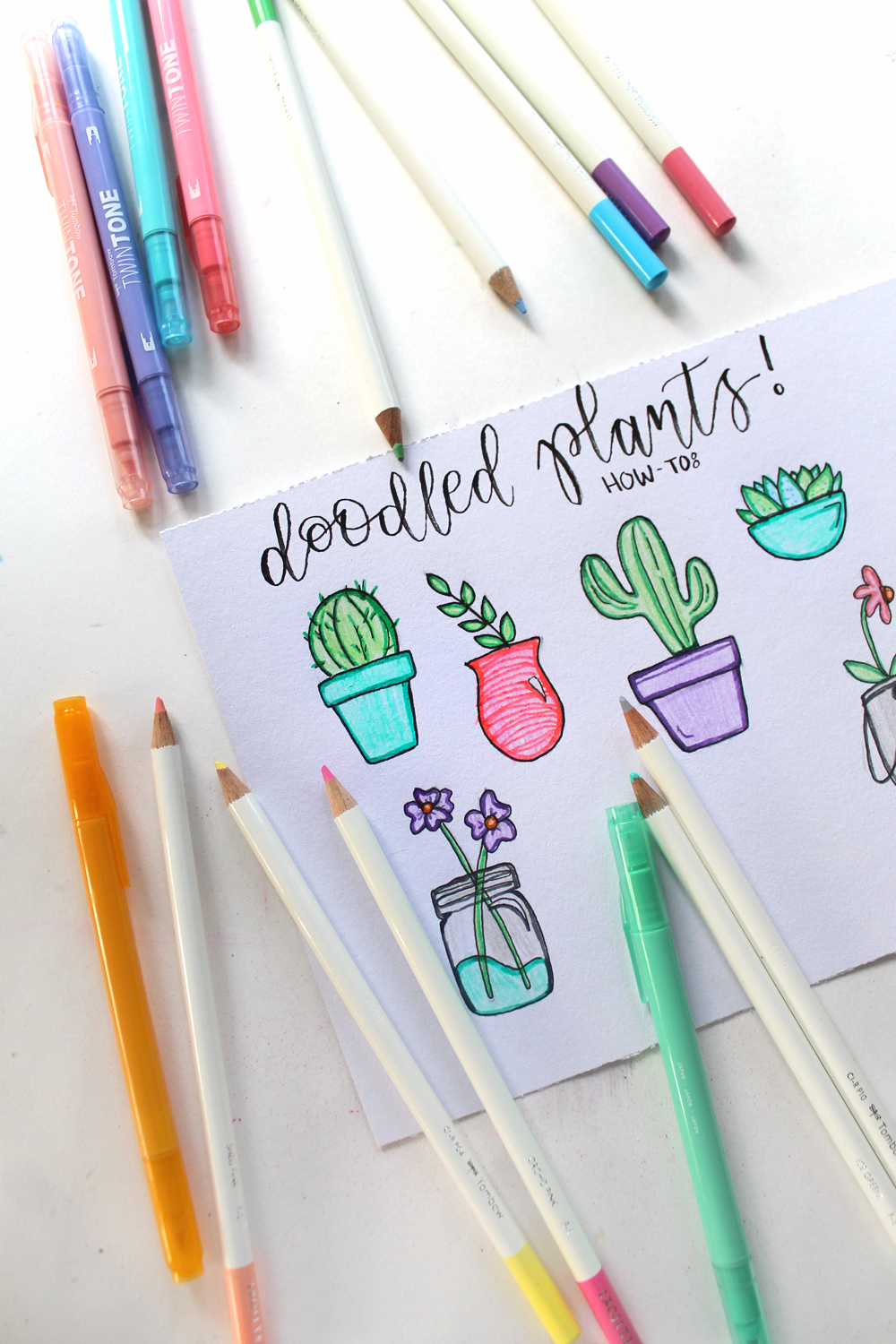 Supplies:
Mixed Media Paper (You can really use any type of paper for doodling, I just like the heavier weight of the mixed media paper.)
Step one:
Sketch out some flower pots. These don't all have to be your run-of-the-mill terra cotta pot, you can try doodling a bowl, a mason jar, a bucket, etc.
I always like to start my doodles with a MONO Drawing Pencil, rather than starting with ink, just so that I can easily erase anything I don't like.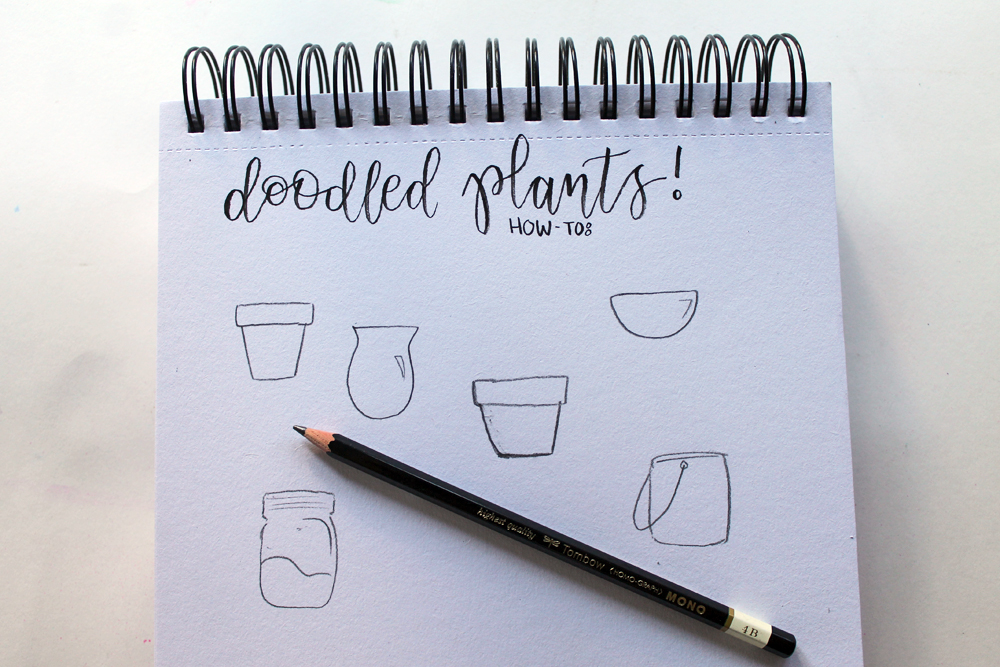 Step two:
Doodle in your plants! Plant suggestions: saguaro cactus, barrel cactus, succulents, daisies, vines, etc. You can also just doodle flowers from your imagination!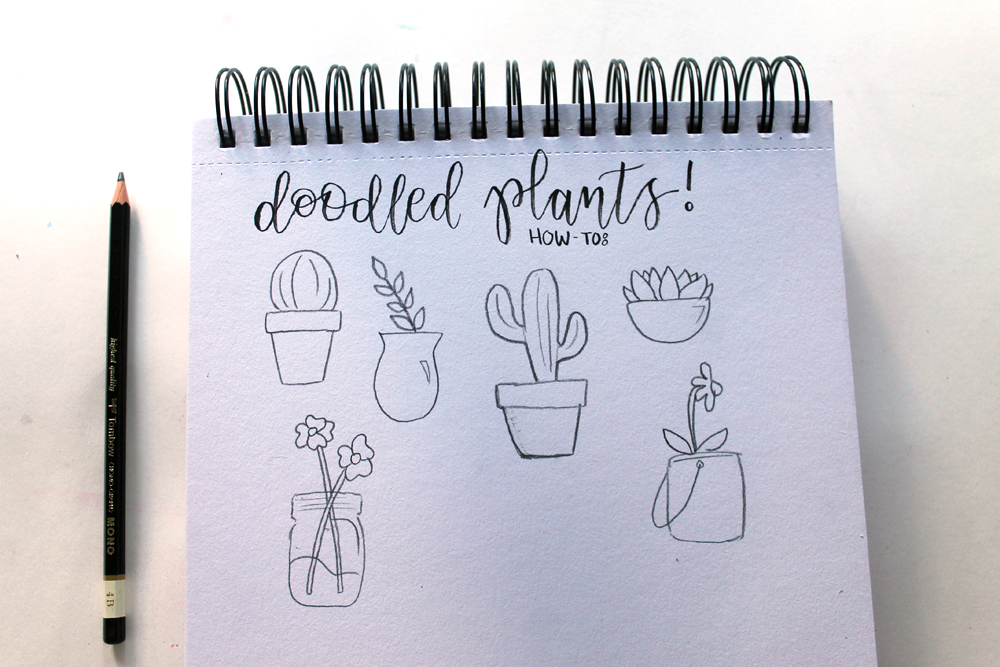 Step three:
Go over your doodles with a MONO Drawing Pen. I personally like the 03 tip size for doodling, so that's what I used here. The ink dries instantly, so you can go back right away and erase any pencil lines that are showing!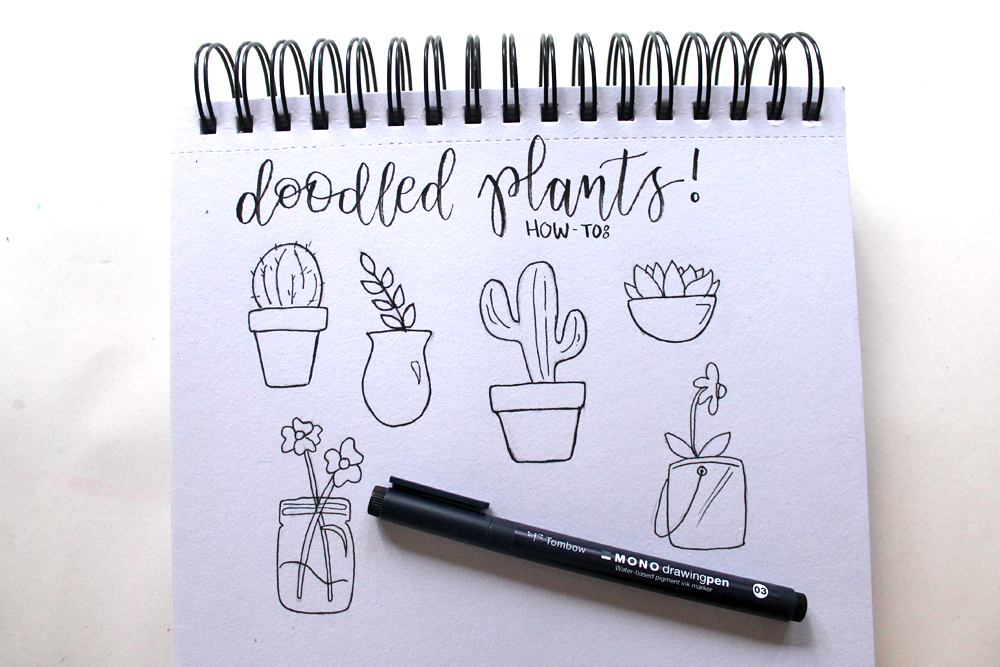 Step four:
Color in your doodles! I used Vol 1 of the Irojiten Colored Pencil Dictionary because I loved the bright colors- they remind me of Spring, which is perfect for coloring in plants, right? 🙂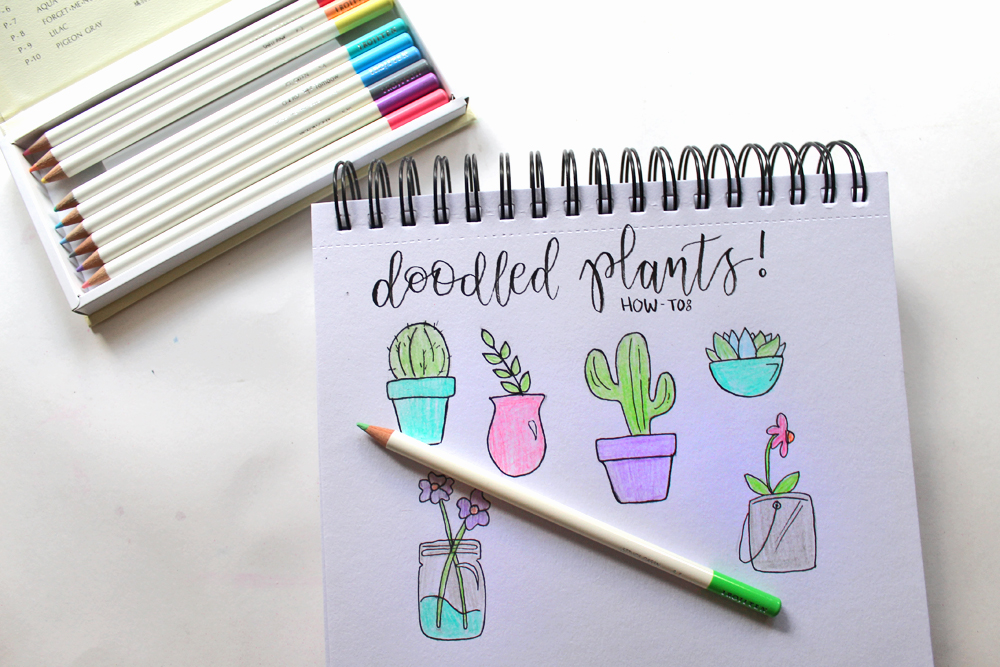 Step five:
Now grab your TwinTone markers and add outlines and details on top of the colored pencils! I love how the pastel TwinTone colors match up so well with this set of Irojiten Colored Pencils!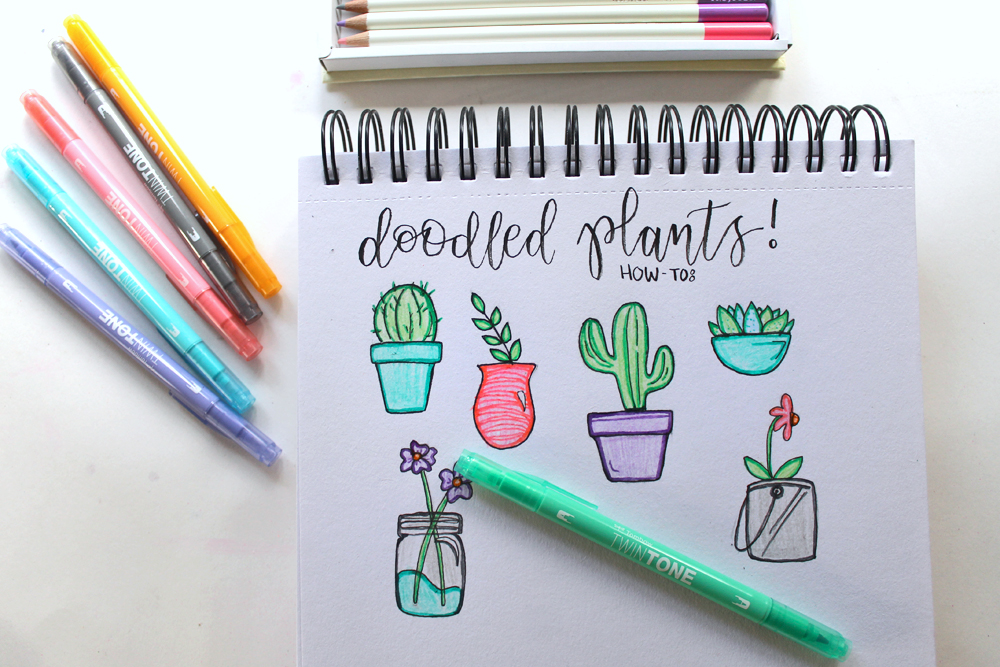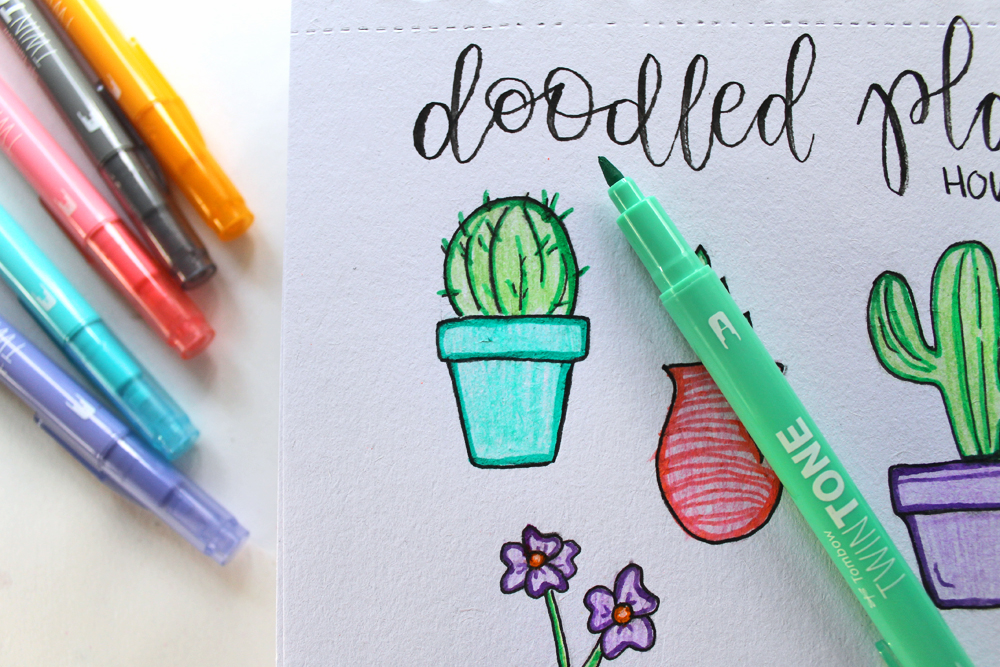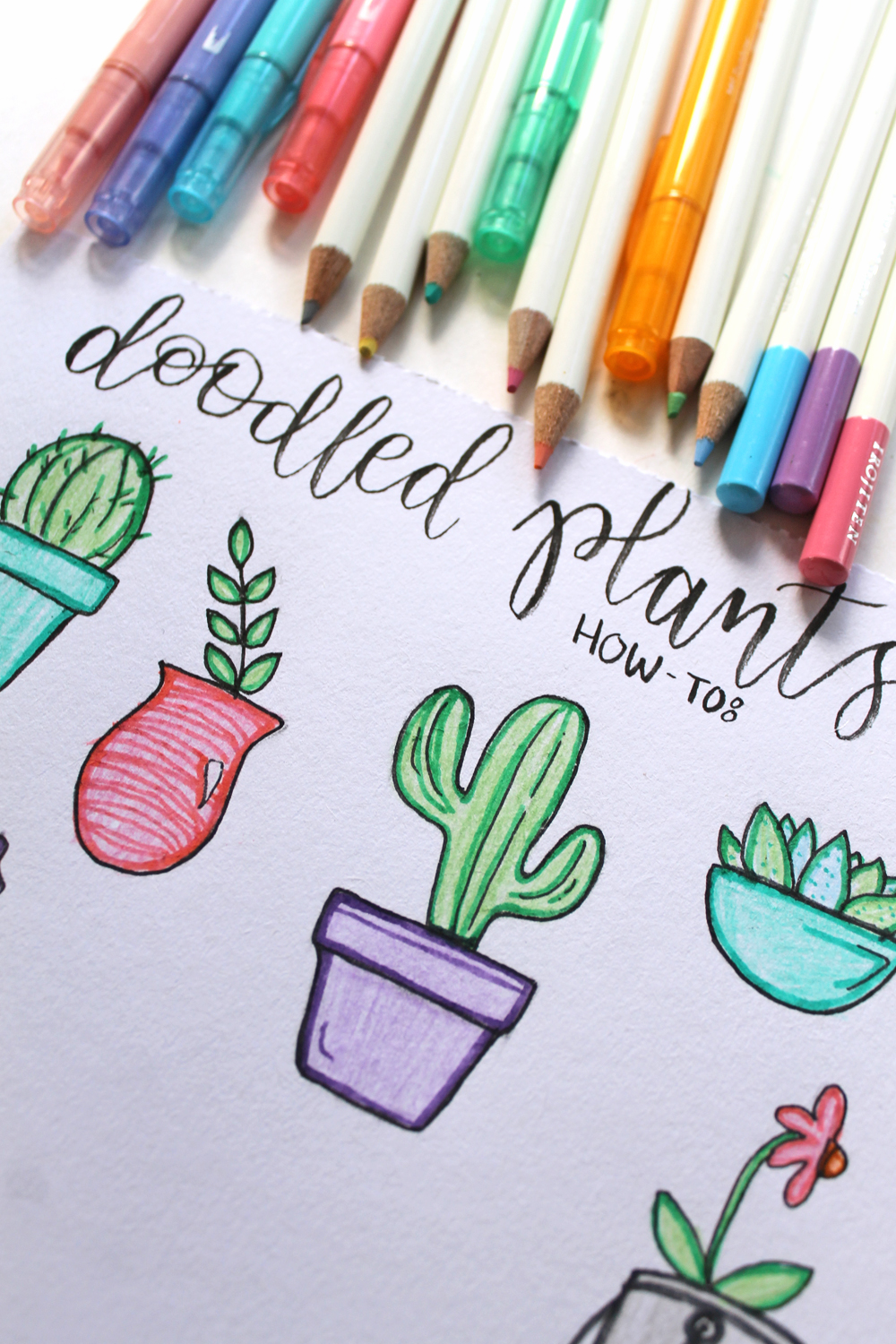 Don't you love doodling? I used one of today's doodles on a card, which combined with some patterned paper, a sentiment, and some gold spray mist,  made for a super quick project!
Another fun thing to do with your doodles: Turn them into planner clips!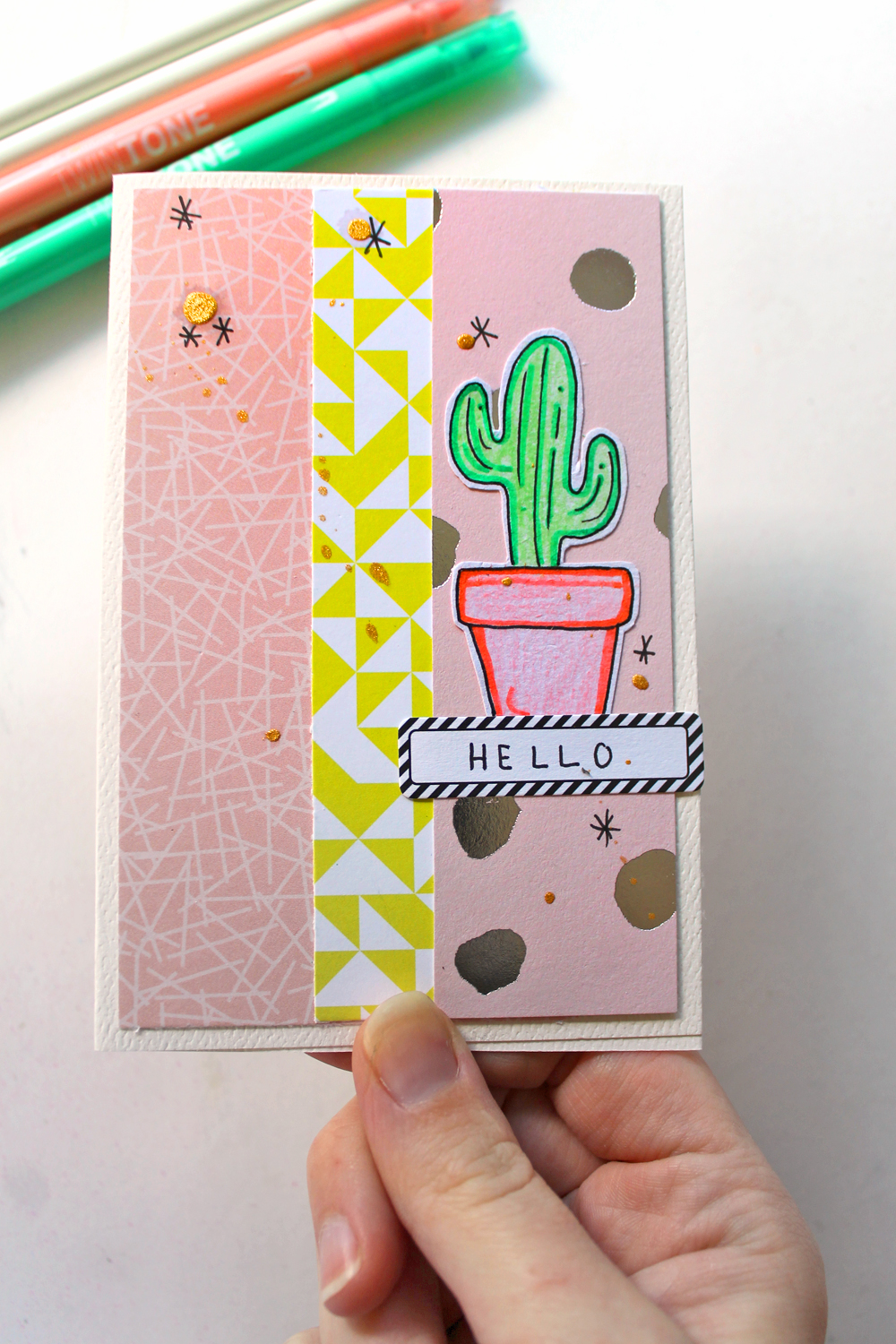 That's it from me today! Happy Doodling!