Hi Everyone! It's Bonnie from Archer and Olive. Agendas, planners, calendars, and schedules have been around for ages. I remember the excitement of getting a planner for each new school year. As I got older, I looked for a planner that would be more accommodating of my needs. Sometimes you'd start a planner in the middle of the year, and half your pages go unused. Sometimes you find planners which were great, but came with pages you never used (who writes down phone numbers these days?) This is when I discovered the new way to plan – with the dot grid journal. 
What is a dot grid journal? These journals are nothing more than bound pages with a dot pattern printed on the pages. It's incredibly simple, and completely customizable to your needs. By drawing your own layouts, you're guaranteed to have exactly what you need (and it's fun, too)! 
To get started you will need: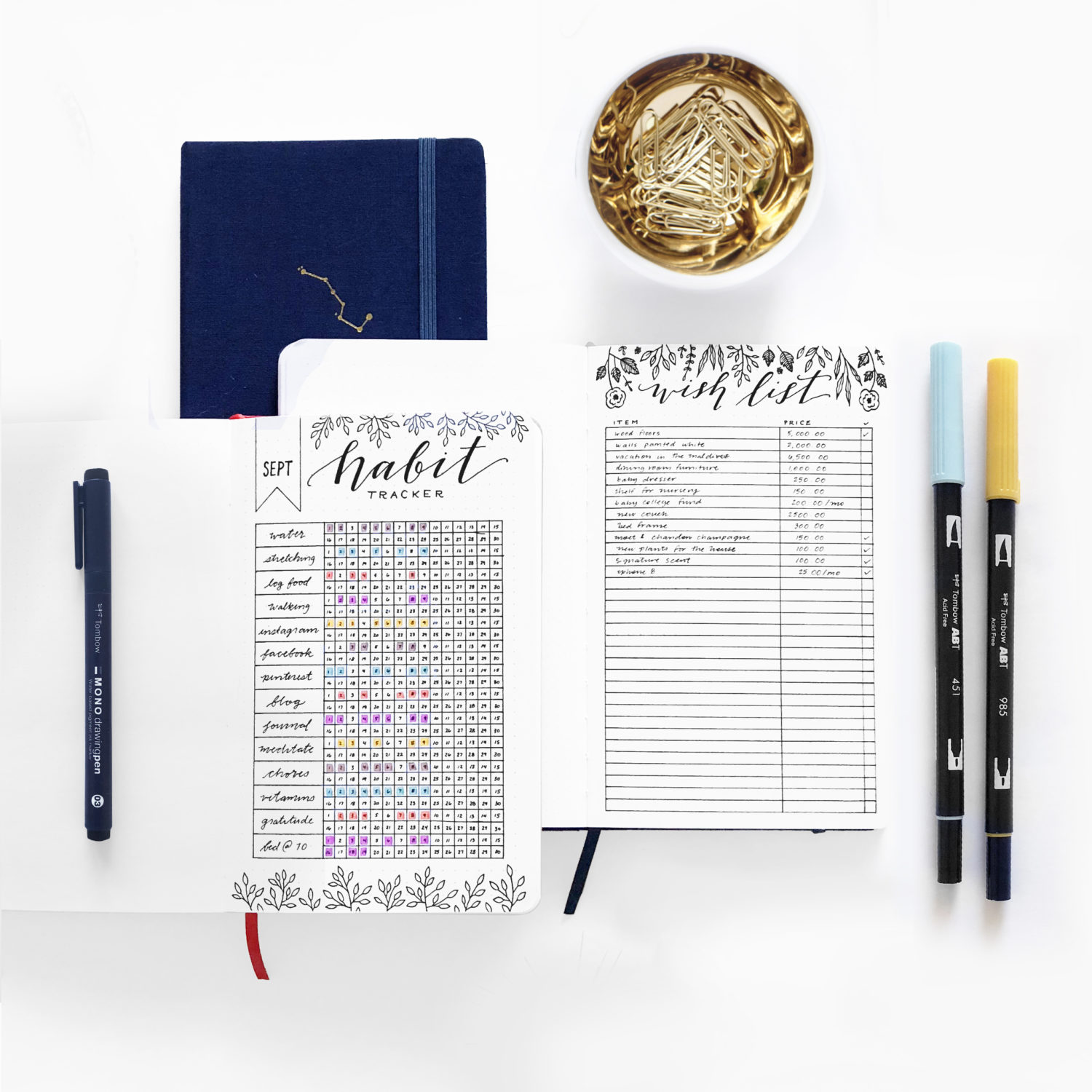 A Dot grid Journal: I (of course) recommend Archer and Olive dot grid notebooks, because the pages are incredibly thick, so you won't get any ghosting no matter what pen or marker you use. They are the perfect compliment to Tombow products.
Tombow Dual Brush Pens: These are great for highlighting, doodles, headers, and adding some fun color to your pages.
Once you have all your supplies, it's up to you how you want to use them! Here are a few old pages typical of planners, revamped with a modern twist.
1. The wish list.
You may have created a few wish lists in your time. This is an updated version of the old classic. This wish list consists of 3 columns. One for things you want to have (such as a new car, a new purse, maybe even a boat). One column is for things you want to do (such as start a blog or run a 5k). The last column is for things you want to be (such as a famous writer, a better partner, or fluent in a foreign language).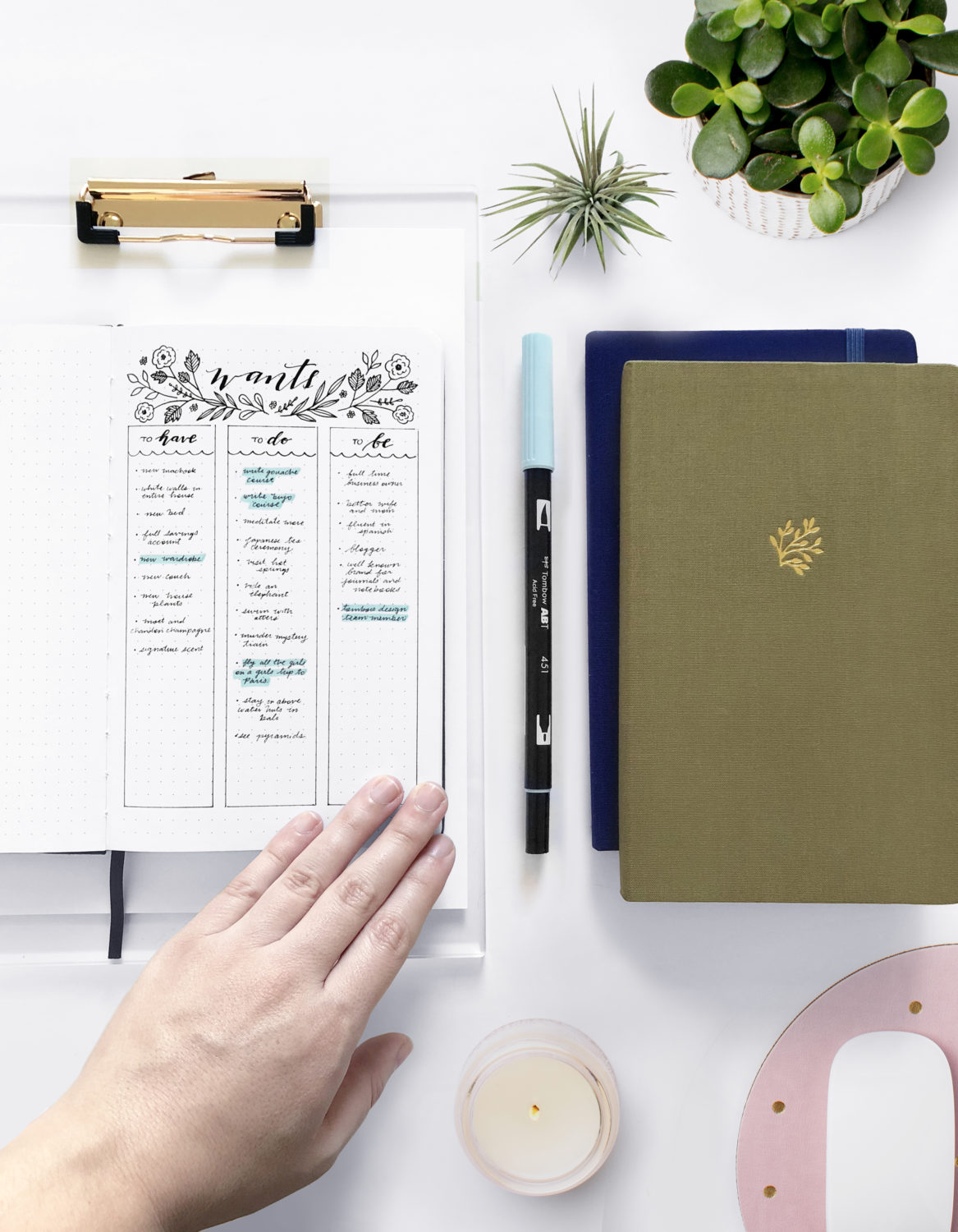 2. The To-do list.
This layout is a goal oriented spin on the classic to do list. It helps you achieve your goals easier by breaking them down into smaller steps. The idea is to choose 3-5 goals, and list out the first 3 steps you can take.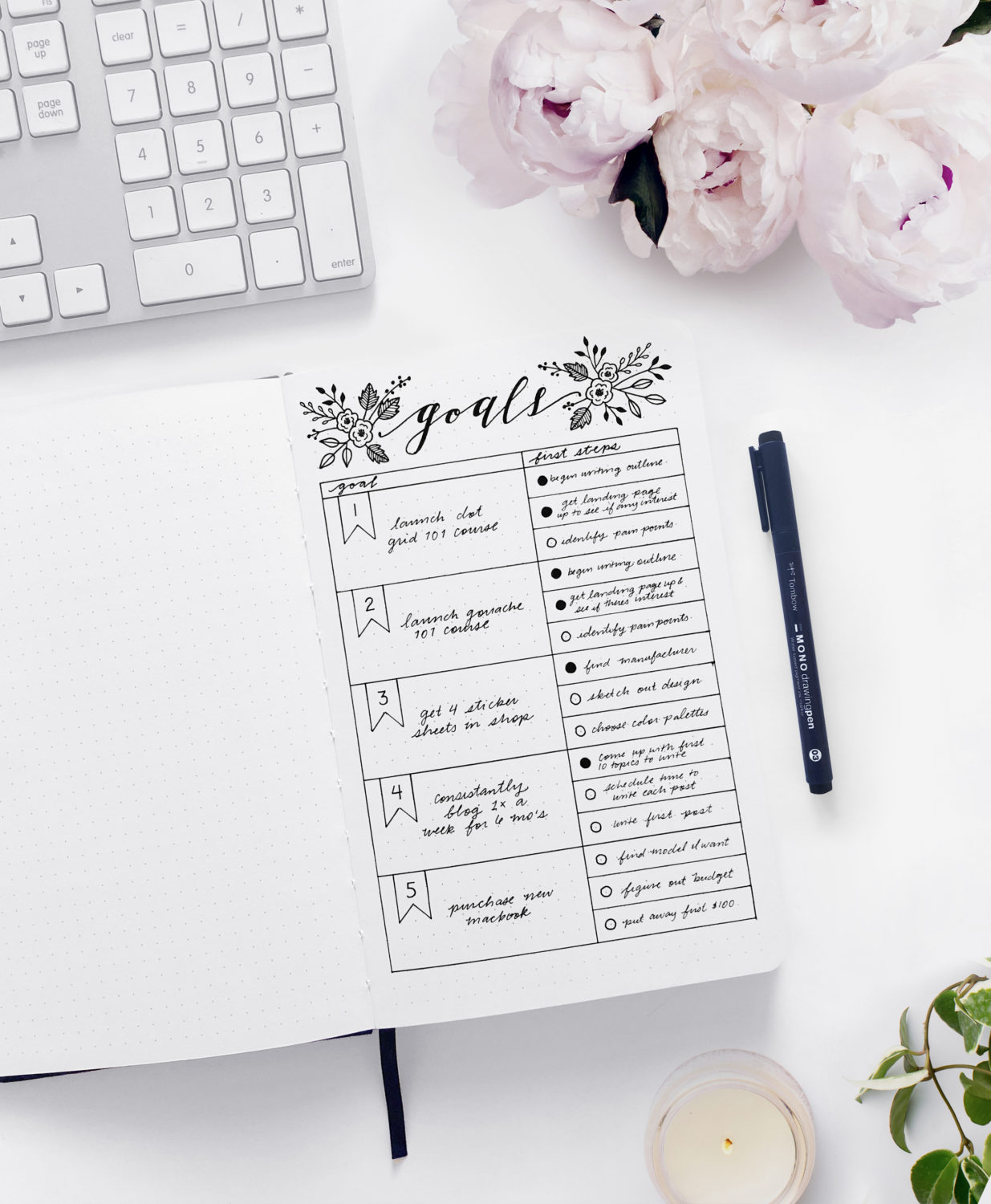 3. The monthly overview.
Typically in an older agenda there will be pages for each month of the year. This spread still has the calendar, but it also includes a place for notes. The benefit if drawing your own calendar is that you can start it on Sunday, Monday, (or any other day) if you prefer.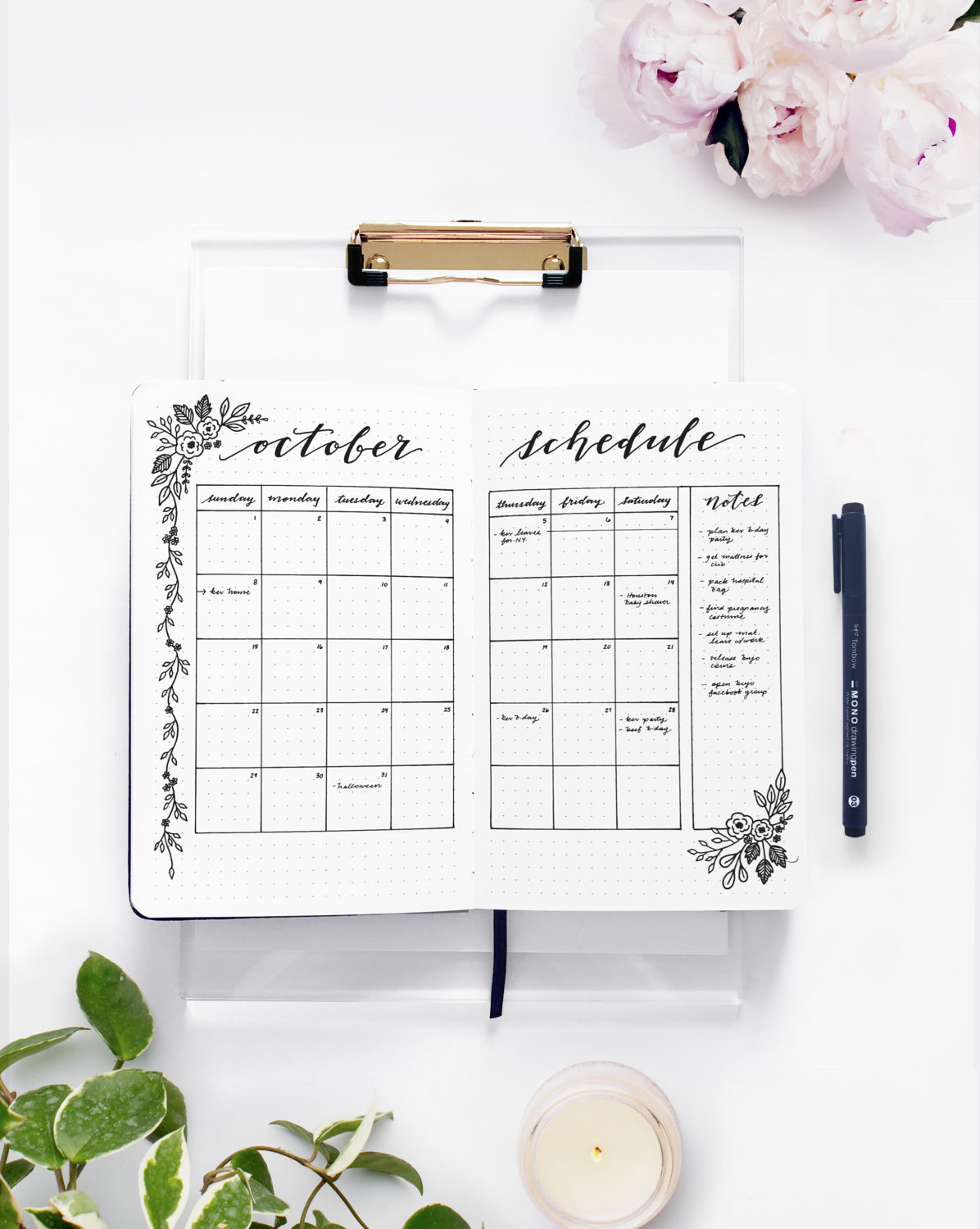 4. The weekly layout.
This layout is most similar to its classic counterpart. However, the vertical columns are great for adding several tasks. You can also add habit trackers, notes, or anything else to the bottom of this page.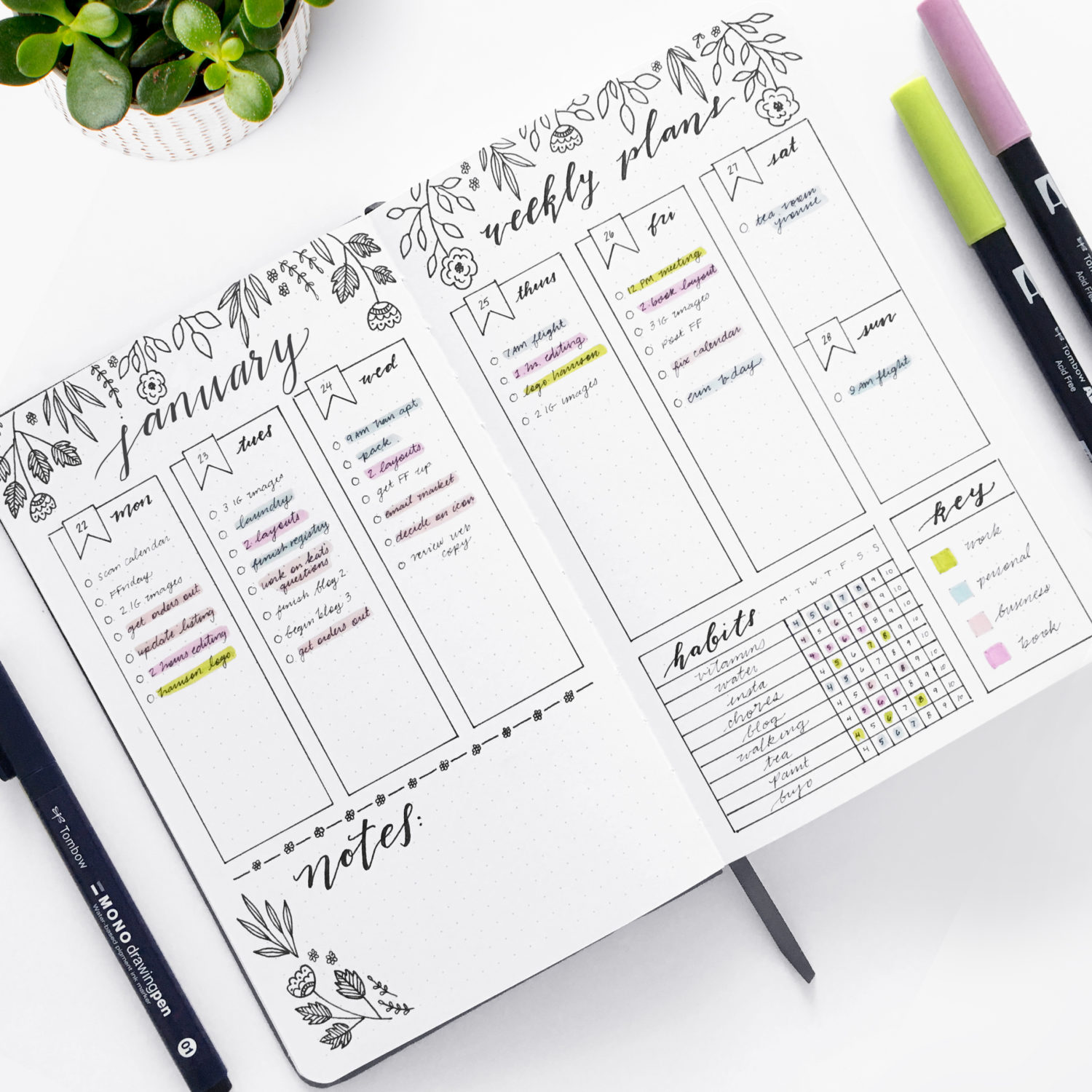 Do you use a dot grid journal? What's your favorite way to use it? Let us know in the comments!