Hello friends! It's Smitha here today with a new project, indeed there are not one but 4 projects in this post today. So let's get started!
These Pastel Tombow Dual Brush Pens are my favorite color palette and the soft pastel tones are perfect to create Spring themed projects. I'll be using all of the 9 colors from this set in each of my projects below.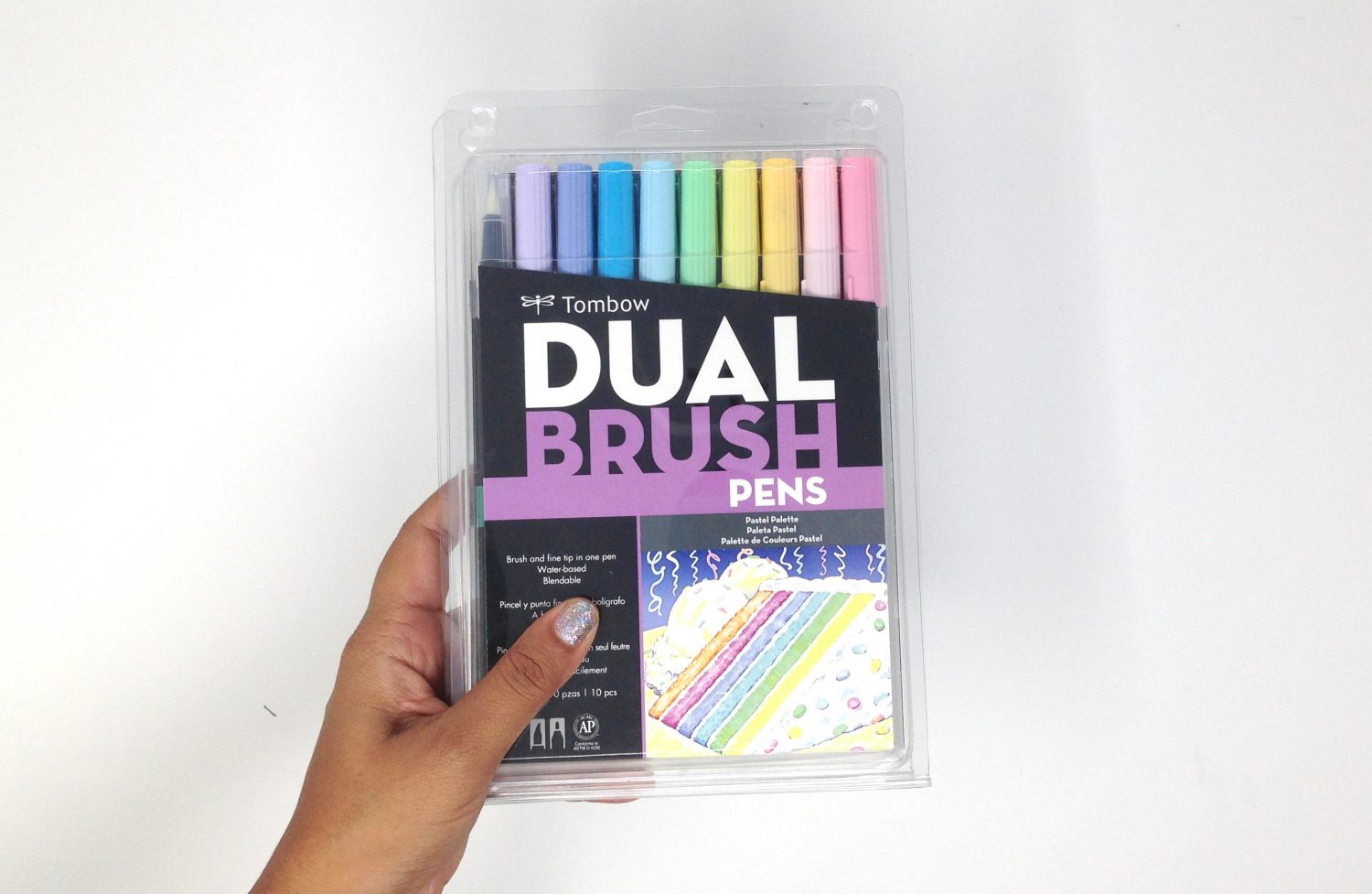 Supplies you will need:
---
Mixed media sketchbook
Watercolor paper
Paintbrush
Watch the video:
---
I have a YouTube video showing you all of the techniques below, click here to watch it or hit play on the video box below
Technique 1: Watercoloring
For this project, I used my Dual Brush Pens as watercolors. Since the Dual Brush Pens are water-based, they react with water beautifully to give a soft watercolor effect. Simply apply the ink to the paper and then paint with water. It's that simple! I then lettered the words "Hello Spring" on top in a monoline hand lettering style using the MONO Twin Permanent Marker.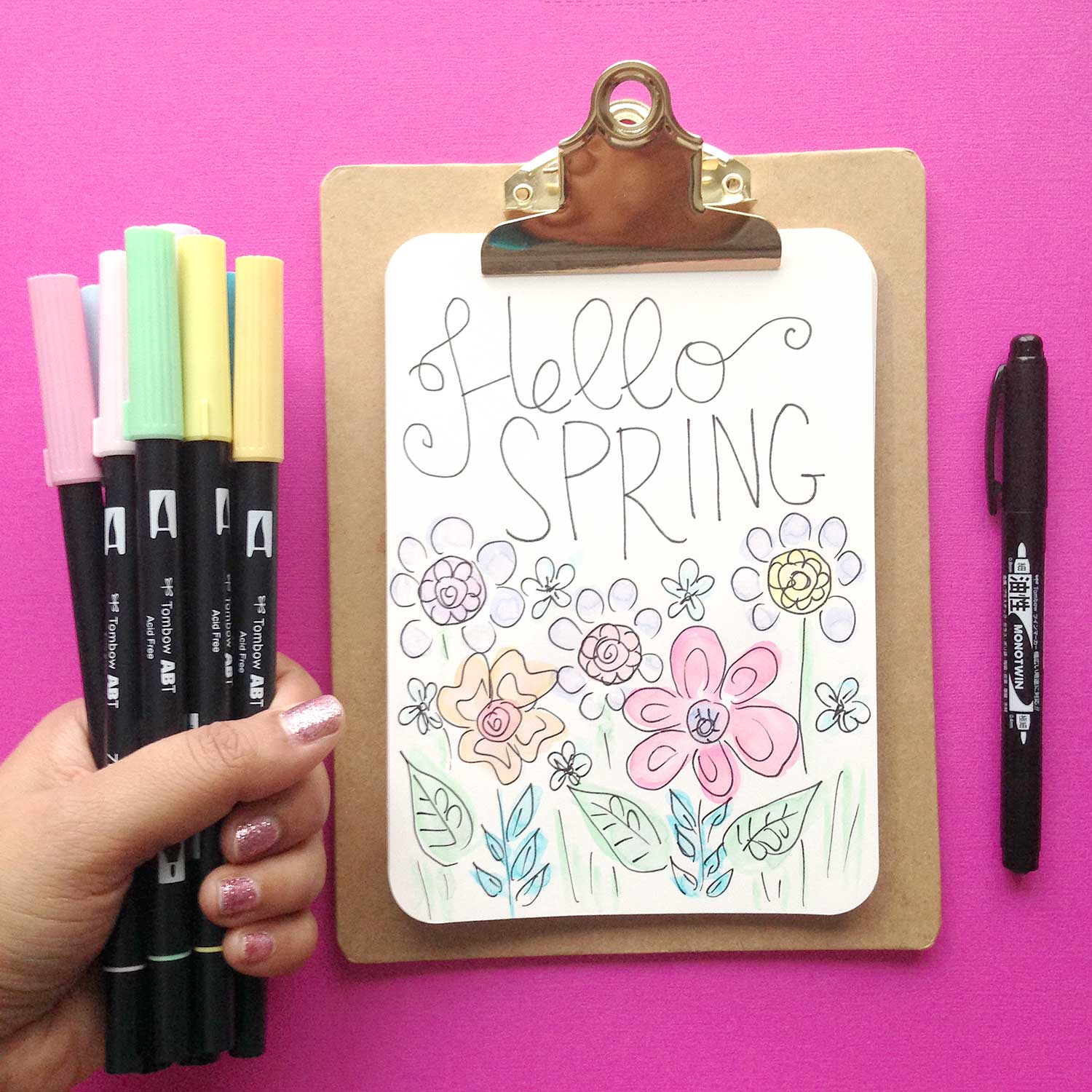 Technique 2: Brush lettering
For this example I lettered a phrase using the brush tip of the Dual Brush Pens in a brush calligraphy style. You apply pressure to your downstrokes and release that pressure for the upstrokes for this style. I changed my pen every 2 to 3 letters to create this colorful mixture.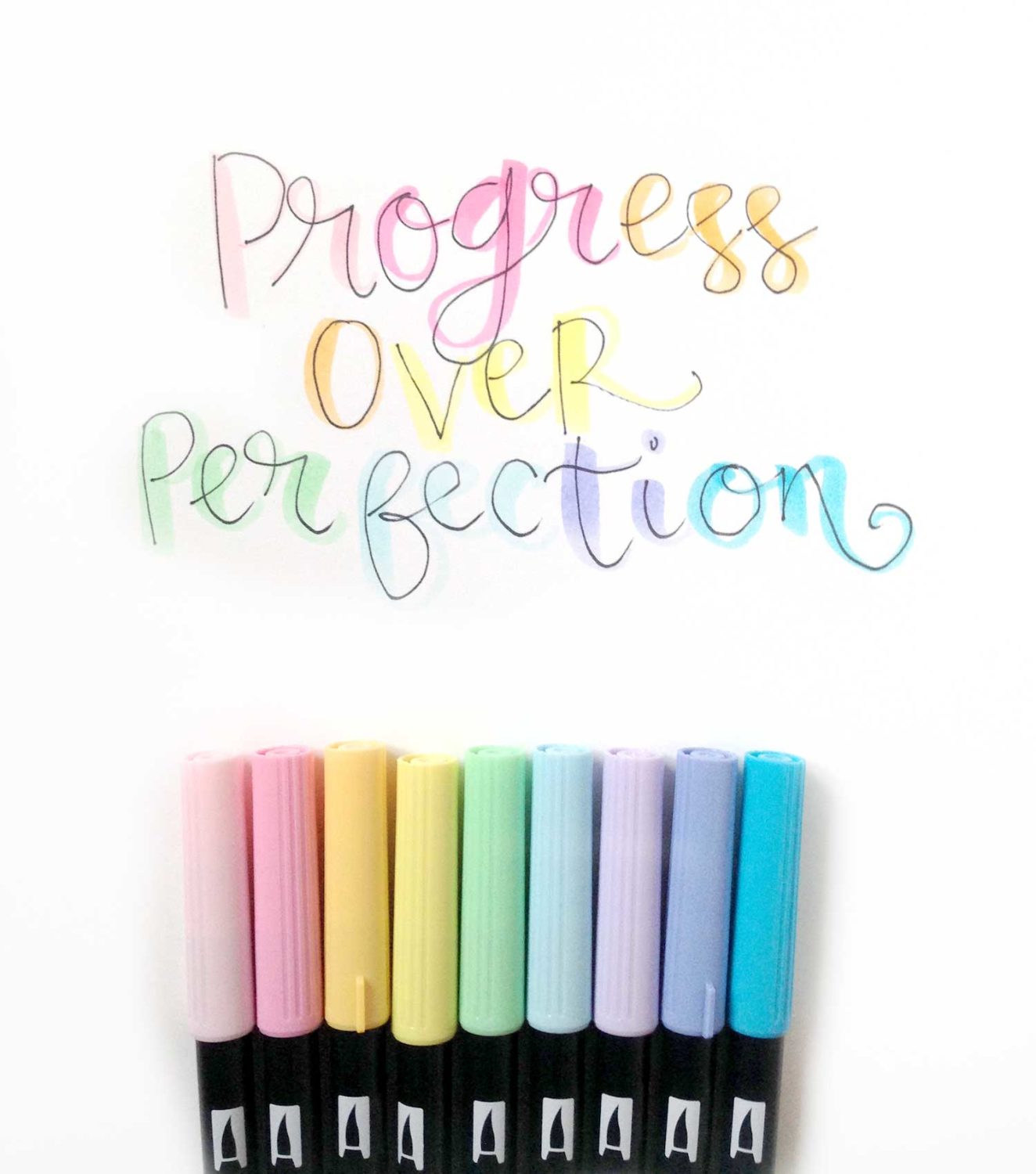 Technique 3: Blending with the colorless blender
Here I used all of the colors to draw my flower outlines, slightly overlapping my flowers so that the color would fill the page. Then, using the Colorless Blender Pen N00 that is included in the 10-pack, I drag the color to fill in each of the petals. This way you create a softer shade of the original color that is simply beautiful.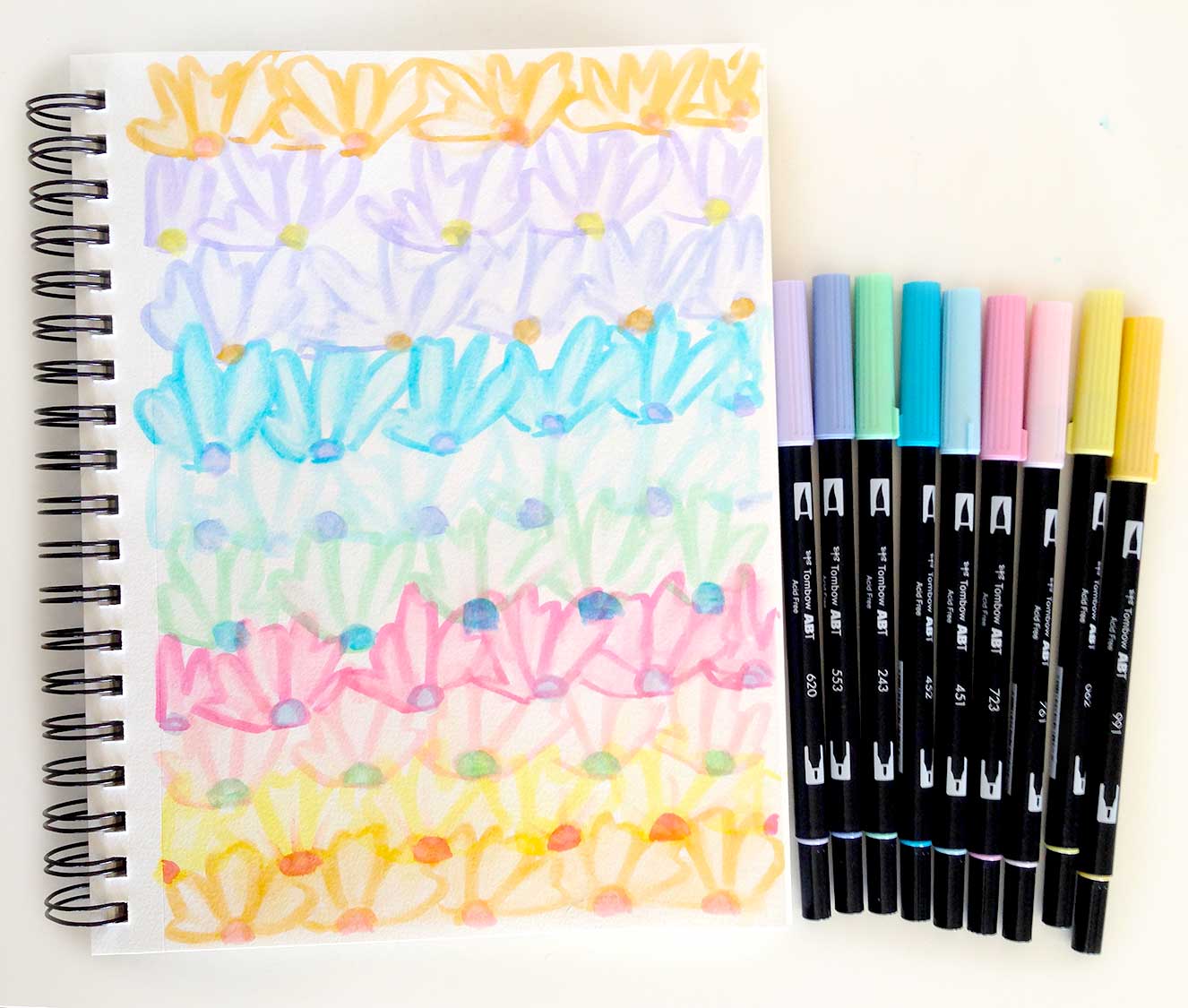 Technique 4: Coloring
This is my favorite technique here, coloring in my illustrations. The brush tip of the Dual Brush Pens makes for quick coloring of large areas. And since the color palette has been chosen so carefully here, all the colors go together nicely and create an easy, cohesive look. I like using mixed media sketchbooks for my illustrations because they allow for nice blending of the colors.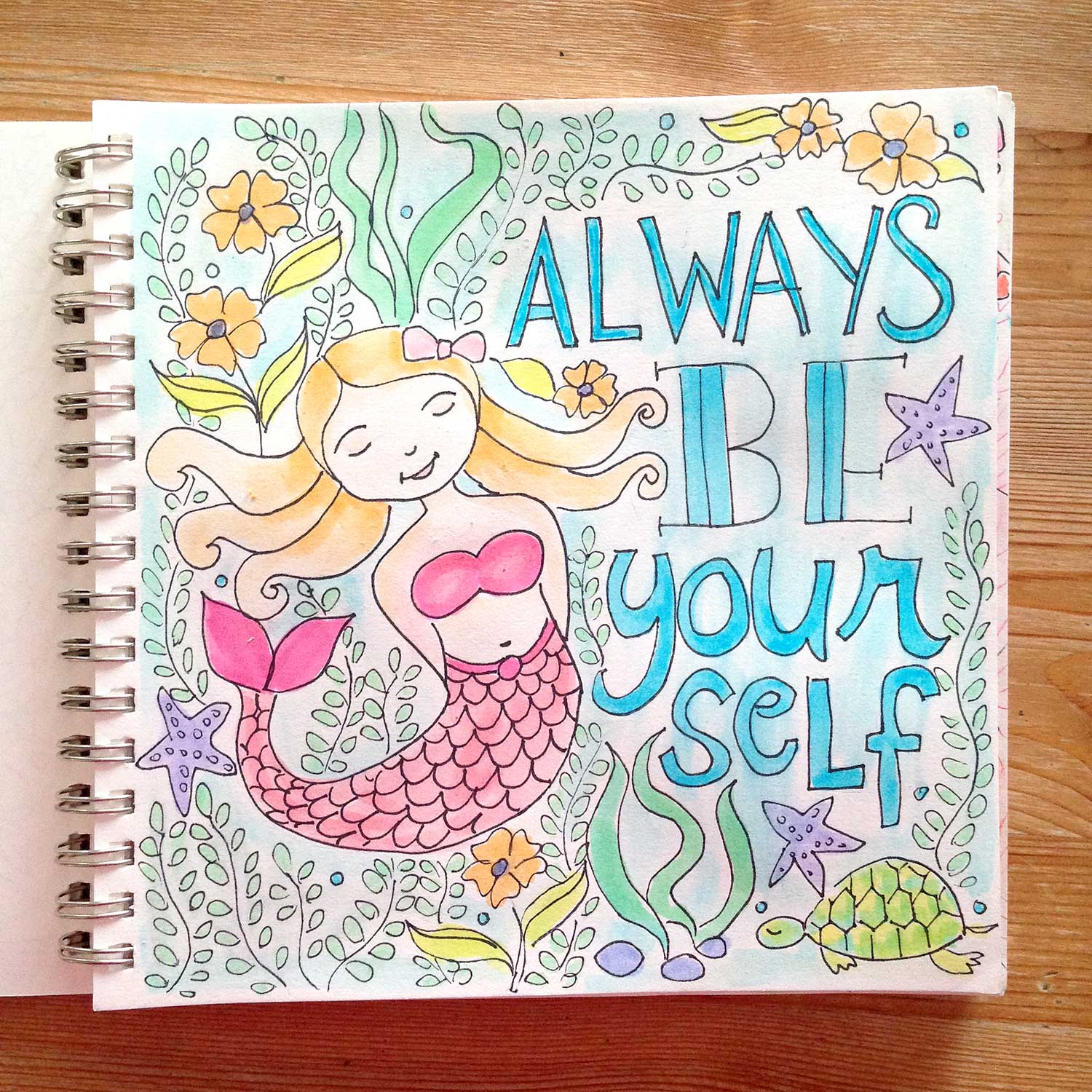 So those were my top 4 ways to use the Pastel 10-pack of Tombow Dual Brush Pens. Which one of these were your favorite? Let me know in the comments below!