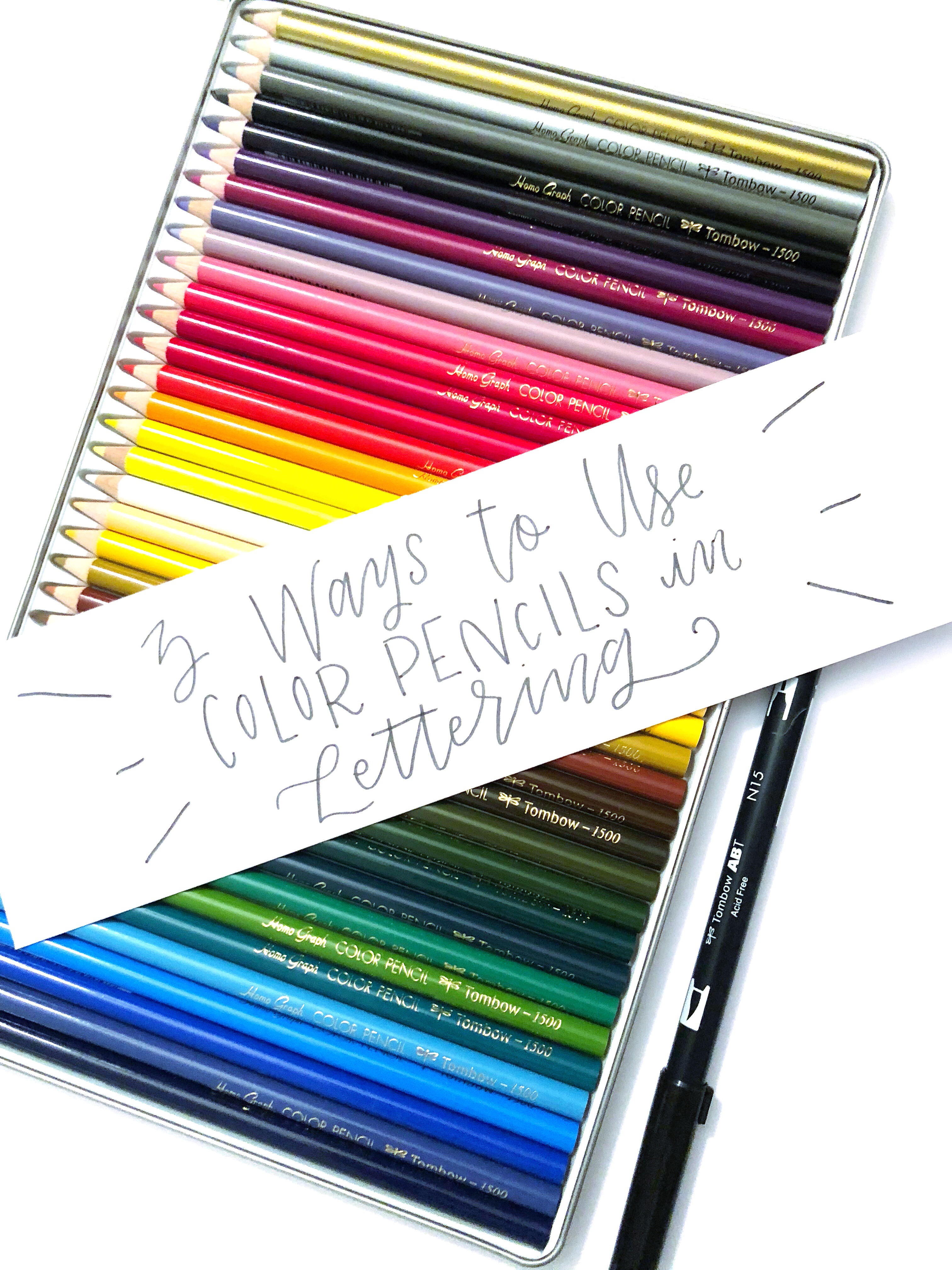 Add a little color and personality to your next lettering project using colored pencils! Hey there, lovelies! This is Lauren of @renmadecalligraphy and I am super excited to show you how I love to use the newest Tombow lettering tool! The new Tombow 1500 Colored Pencils are here and so fun to create with. Why not try incorporating them into your next lettering project?!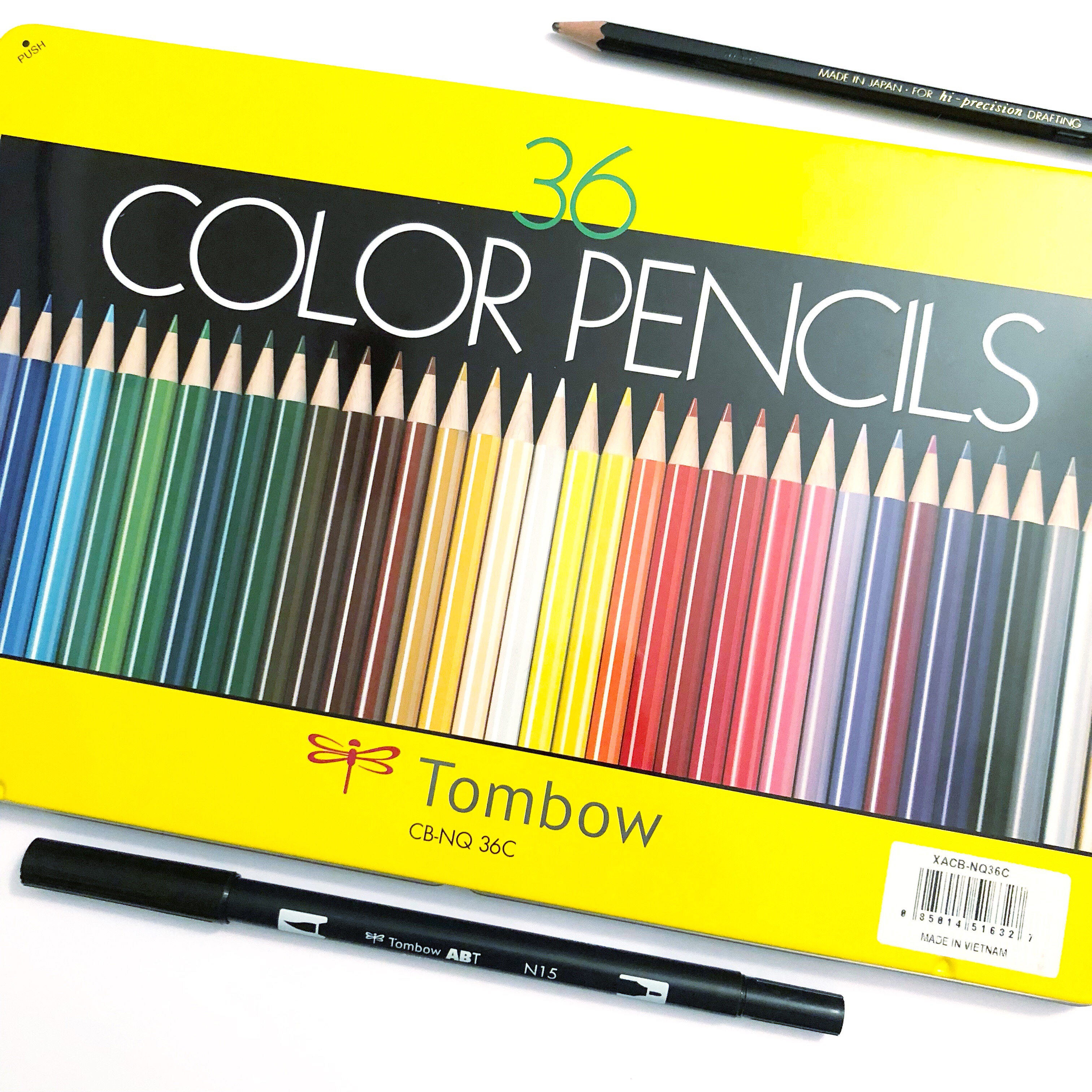 The Tombow 1500 Colored Pencils come in 3 different sets: 12 piece set, 24 piece set, and 36 piece set. These amazing pencils have the lead perfectly centered to cut down on the tip breaking and ensure easy sharpening. The bright colors are vibrant and color extremely smoothly. Tombow colored pencils are also able to be blended with each other. They come in super fun tins and are extremely high quality making them a fabulous addition to any artist or crafter's stash.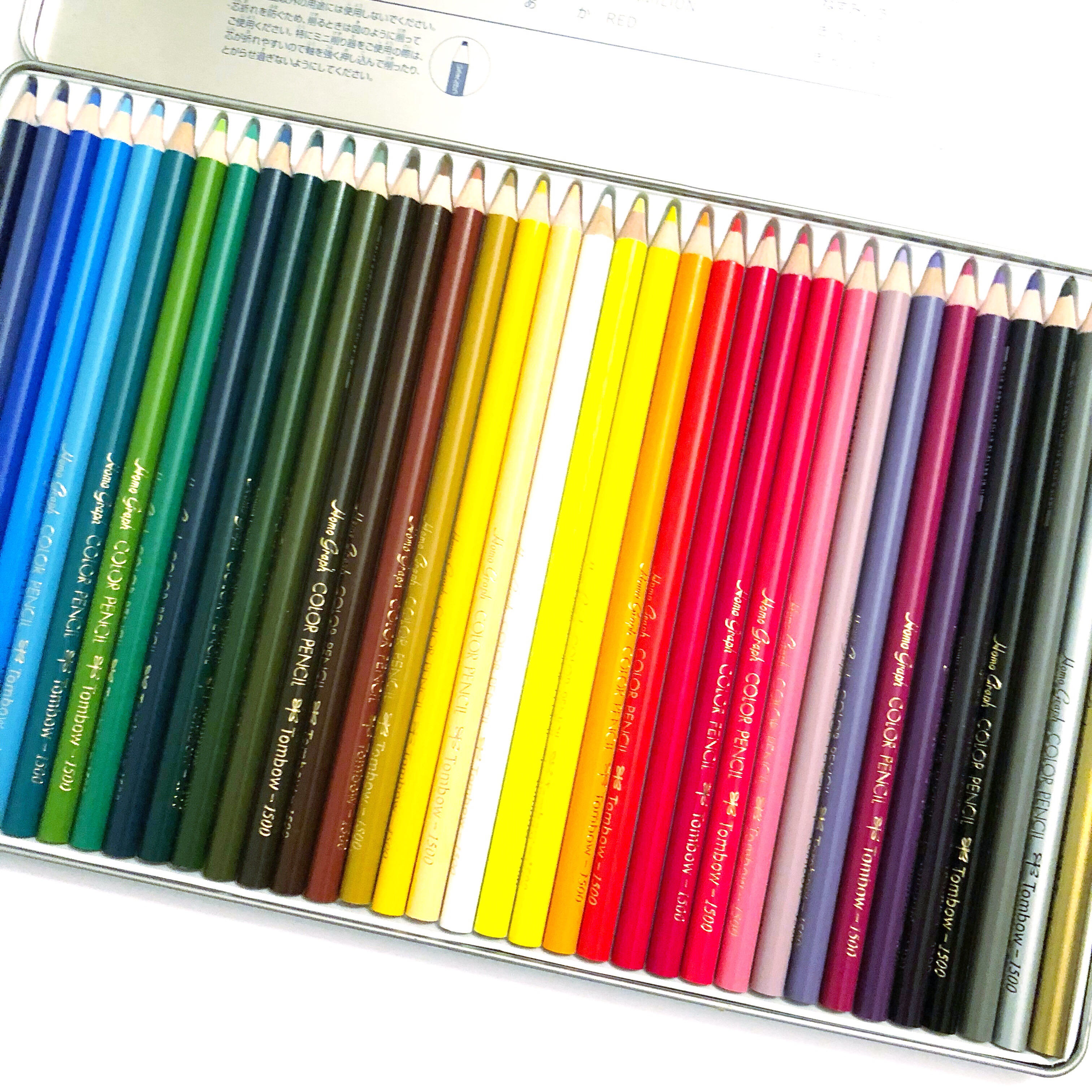 To try these techniques, you will also need:
1. ADD A COLORFUL SHADOW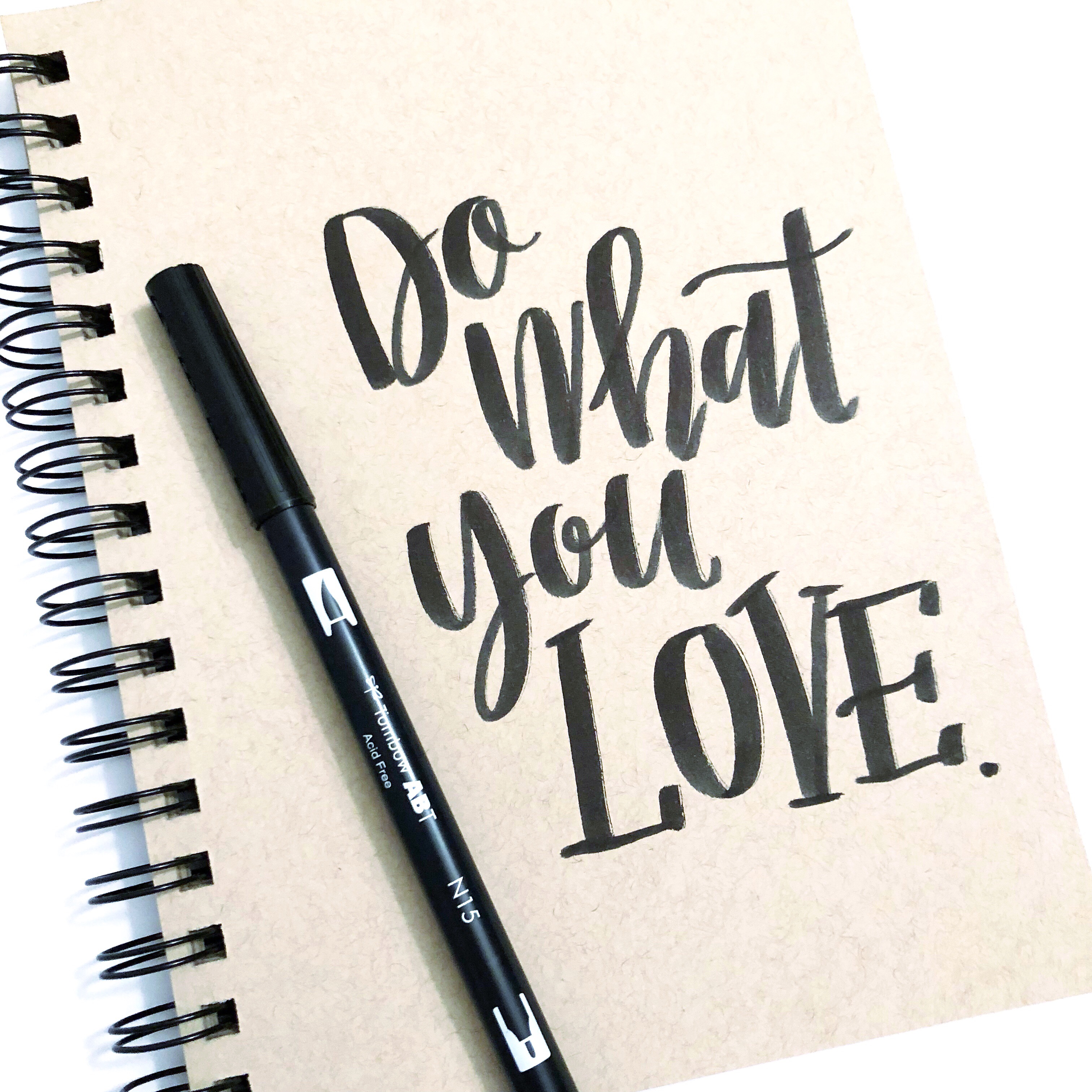 The Tombow 1500 Colored Pencils are perfect for adding a little color to classic black brush lettering. Start by lettering a phrase with a black brush pen, either a Dual Brush Pen or Fudenosuke Brush Pen.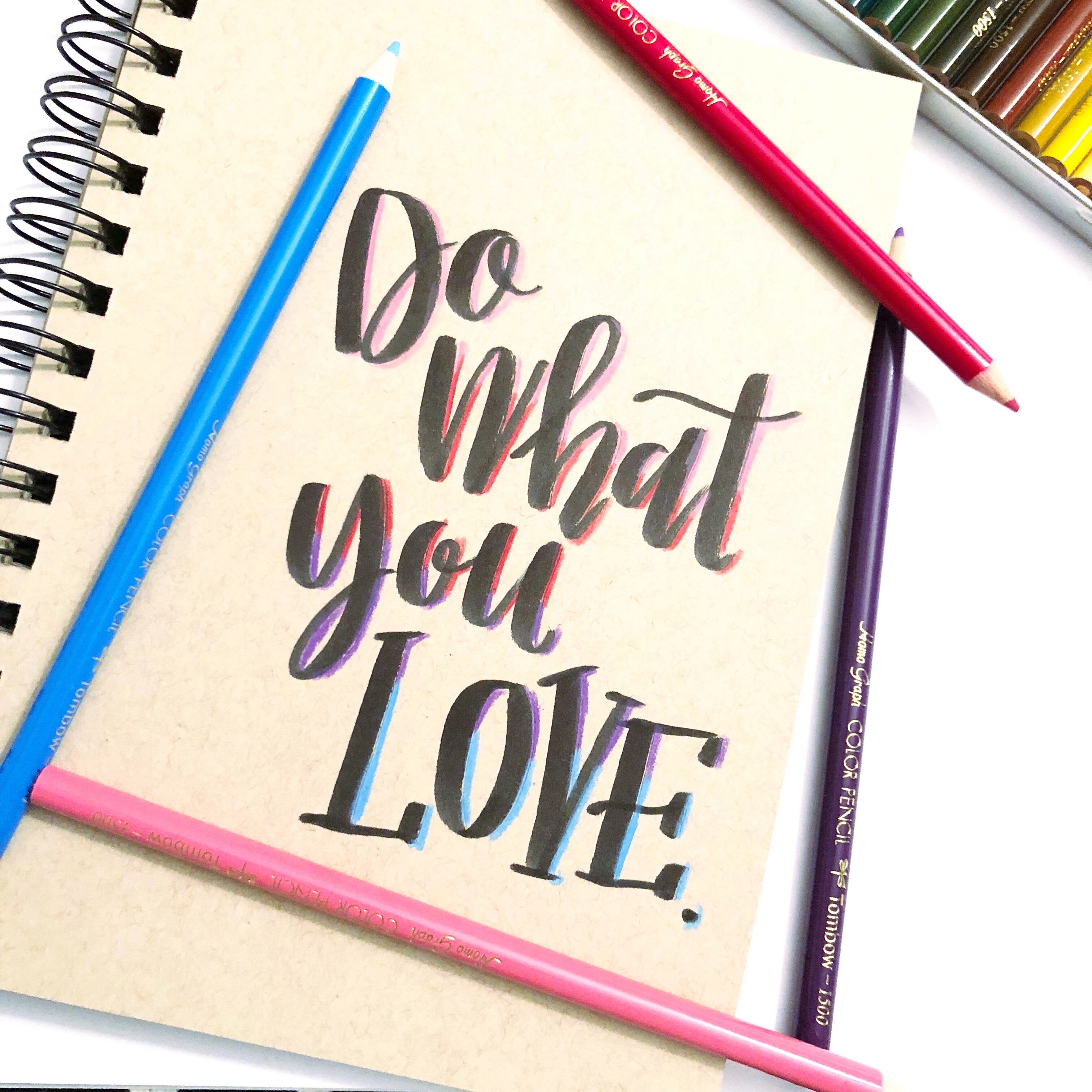 Adding a shadow to lettering can create an illusion that the letters are 3 dimensional. Pick a side that the shadow will be on. Use different colors of the Tombow 1500 Colored Pencils to create a shadow around the letters. I love using colored pencils not only on mix media paper but also on kraft paper as it makes the colors look super creamy and adds a little crafty character to a piece.
2. BLEND FAUX CALLIGRAPHY
Creating faux calligraphy is super easy to do with colored pencils. Letter a word or phrase with a light color and fill in the downstrokes by making them thicker.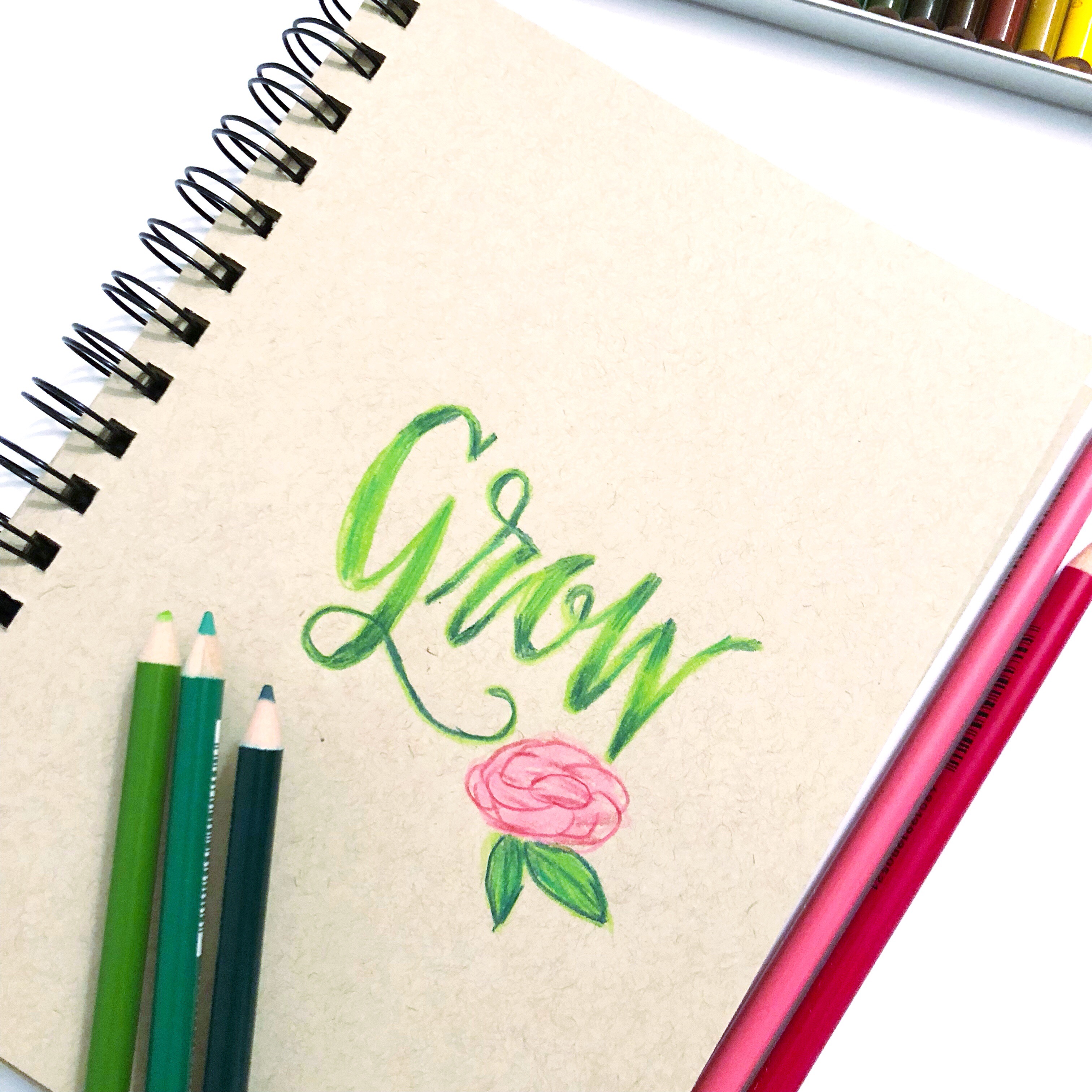 Use a variety of shades and colors and blend them all together. One fun way is to start with the lighter color then add darker colors on the ends and then blend by coloring with a medium color, as I did with the greens. There are so many possibilities with this technique.
3. COLOR IN NEGATIVE SPACE
Sometimes it is worth it to think outside of the box. I love the way it looks coloring in the negative space around lettering. Start by lettering a word or phrase on a piece of scrap paper. Then, use a light pad to trace around the lettering with Tombow 1500 Colored Pencils. Then draw a shape around the lettering.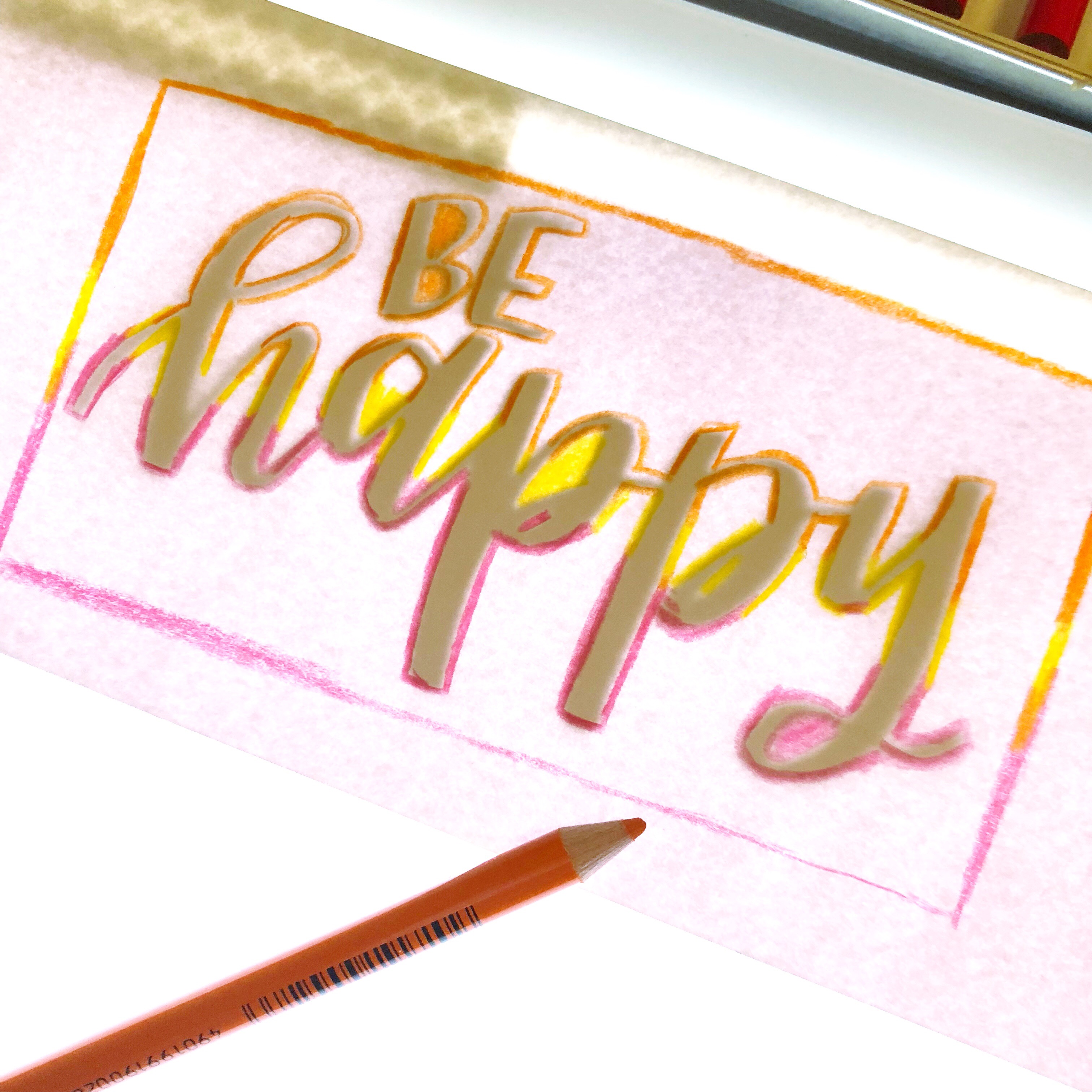 Shade in the lettering with the corresponding colors to the outline. It turns out to be a super cute and imperfectly artsy piece!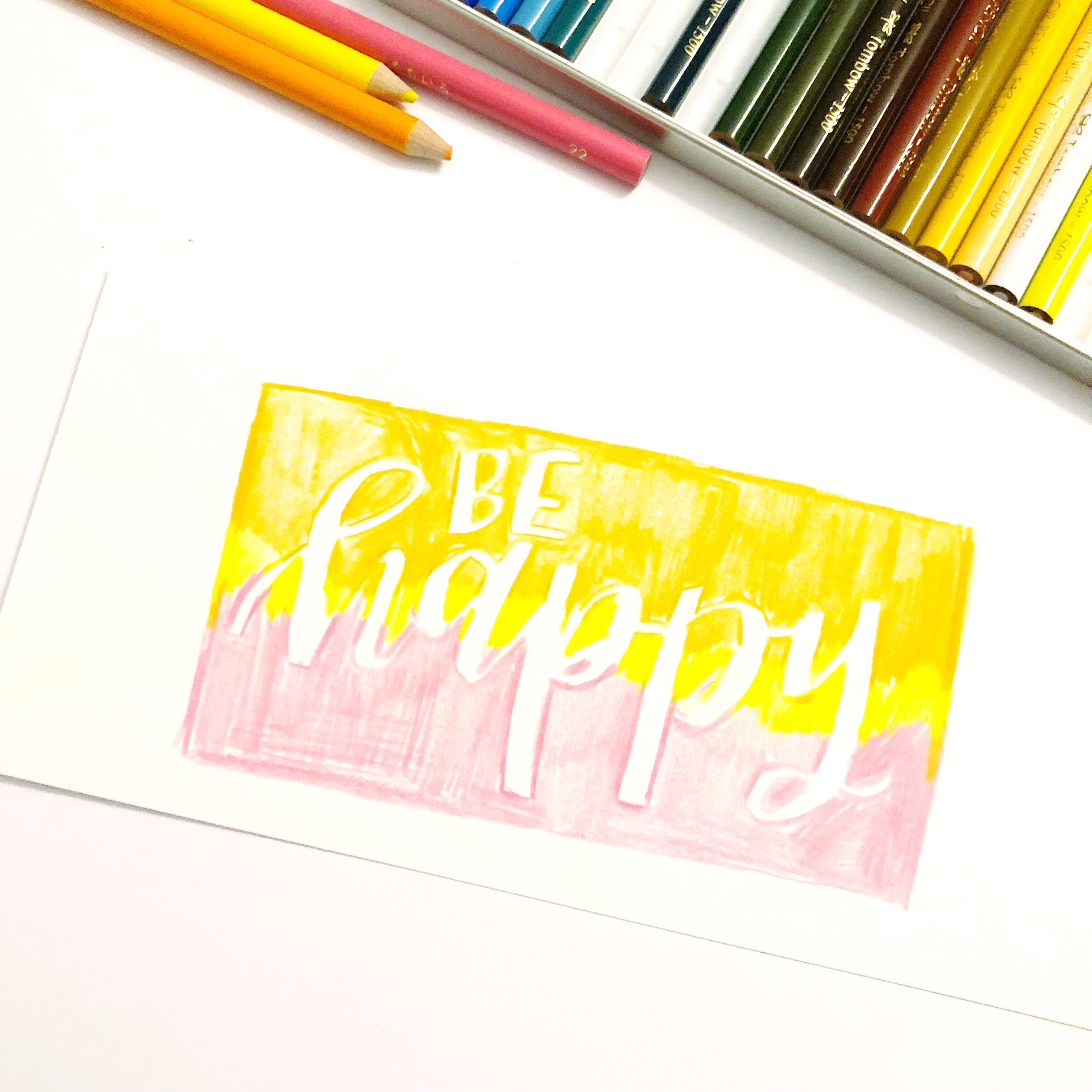 There you have 3 fun ways to use colored pencils in your future lettering projects. Think outside the box and add a set of these babies to your art or craft stash.
Happy Lettering!