Hi guys, it's Bonnie from Archer and Olive! I am a BIG believer in the thought that anyone can learn how to doodle! You might think you're not creative or artistic enough. But I'm here to show you that with enough practice and the right tutorial, you can learn to doodle too! Today I'm going to show you how you can draw this adorable floral doodle.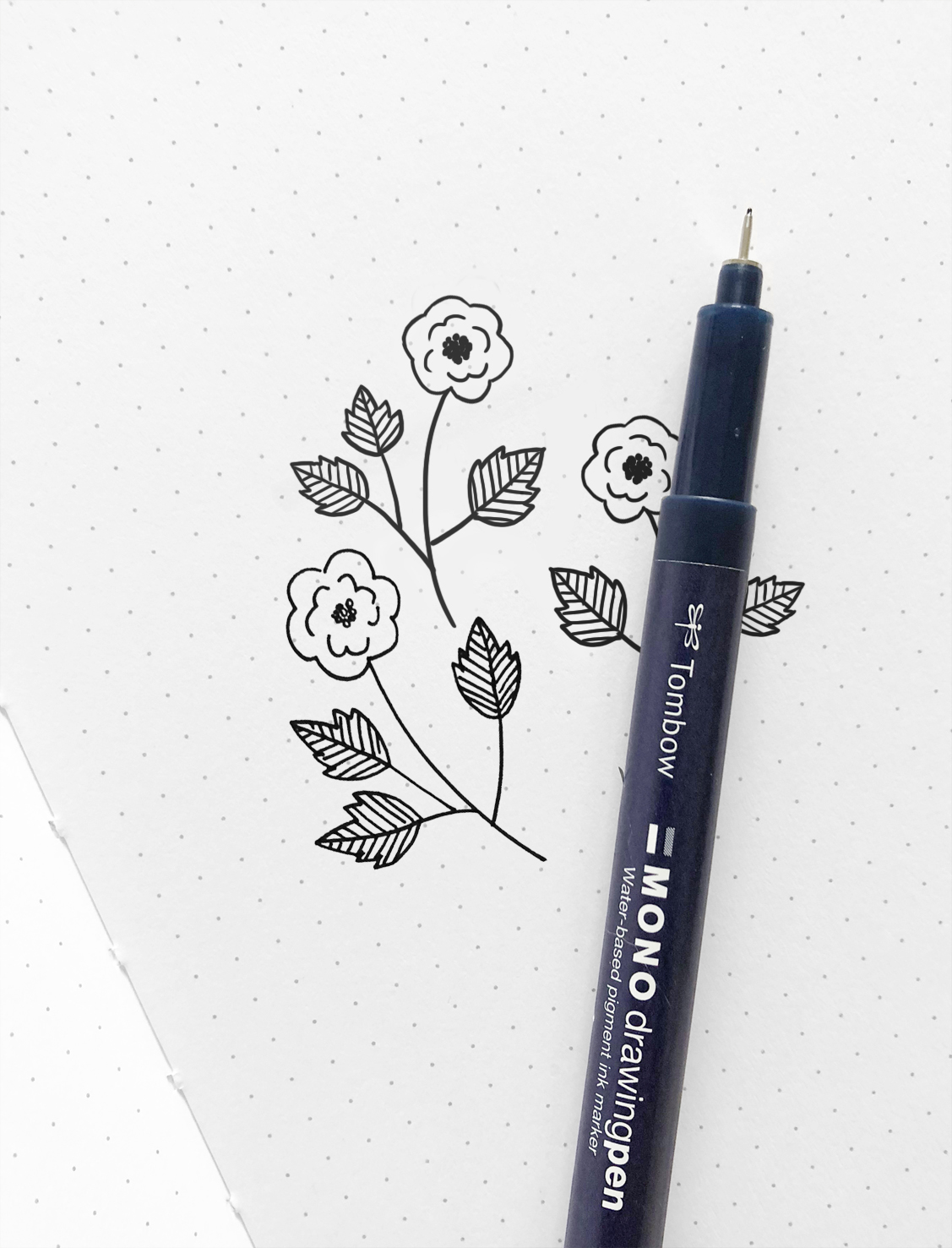 To start with you'll need:
Your favorite Sketchbook – such as this Archer and Olive Sketchbook
Step 1: Draw the petals
Draw a flower with 5 or 6 large petals.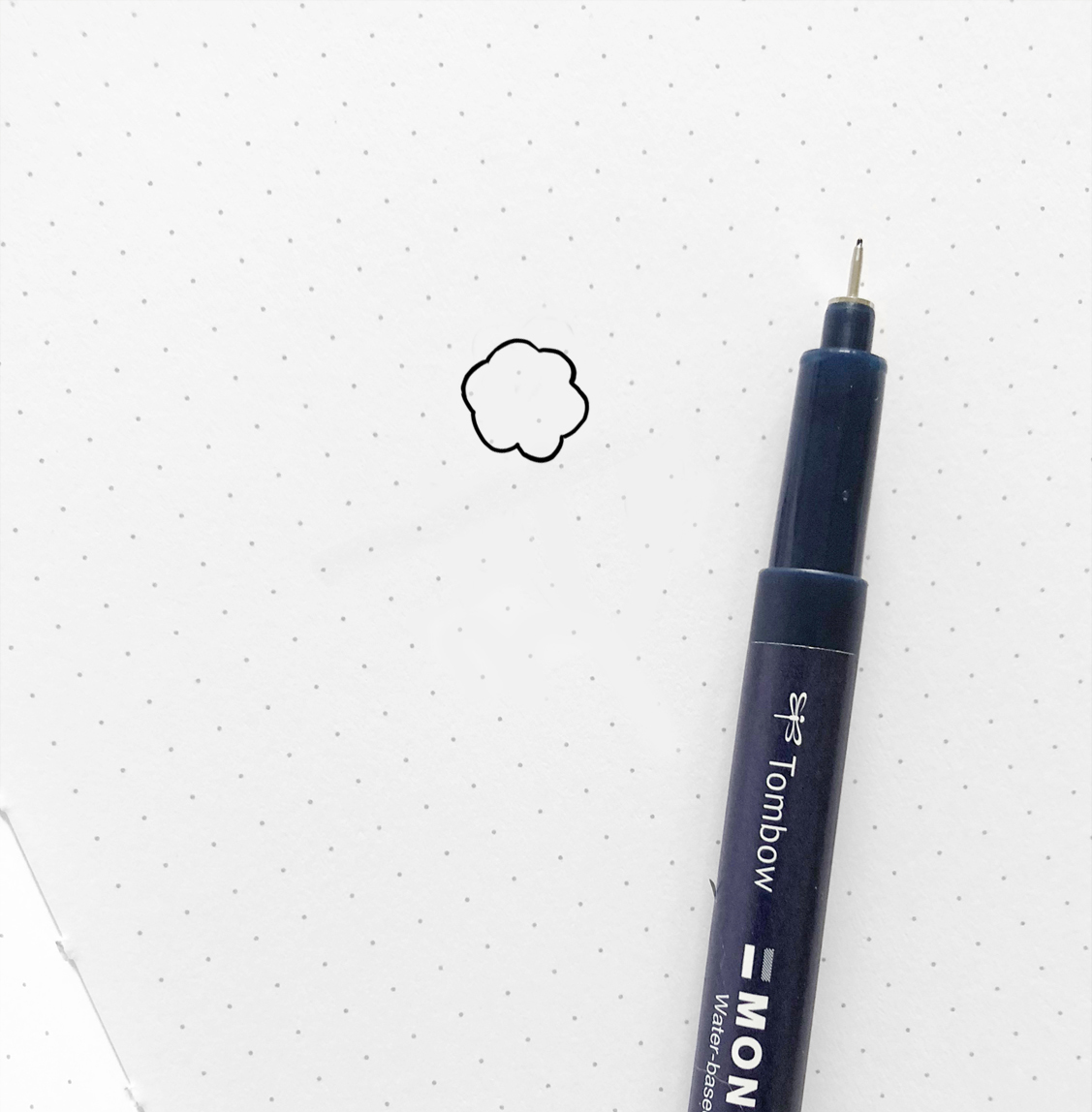 Step 2: Add the pollen
Add a bunch of little dots in the center of your flower petals. They can overlap.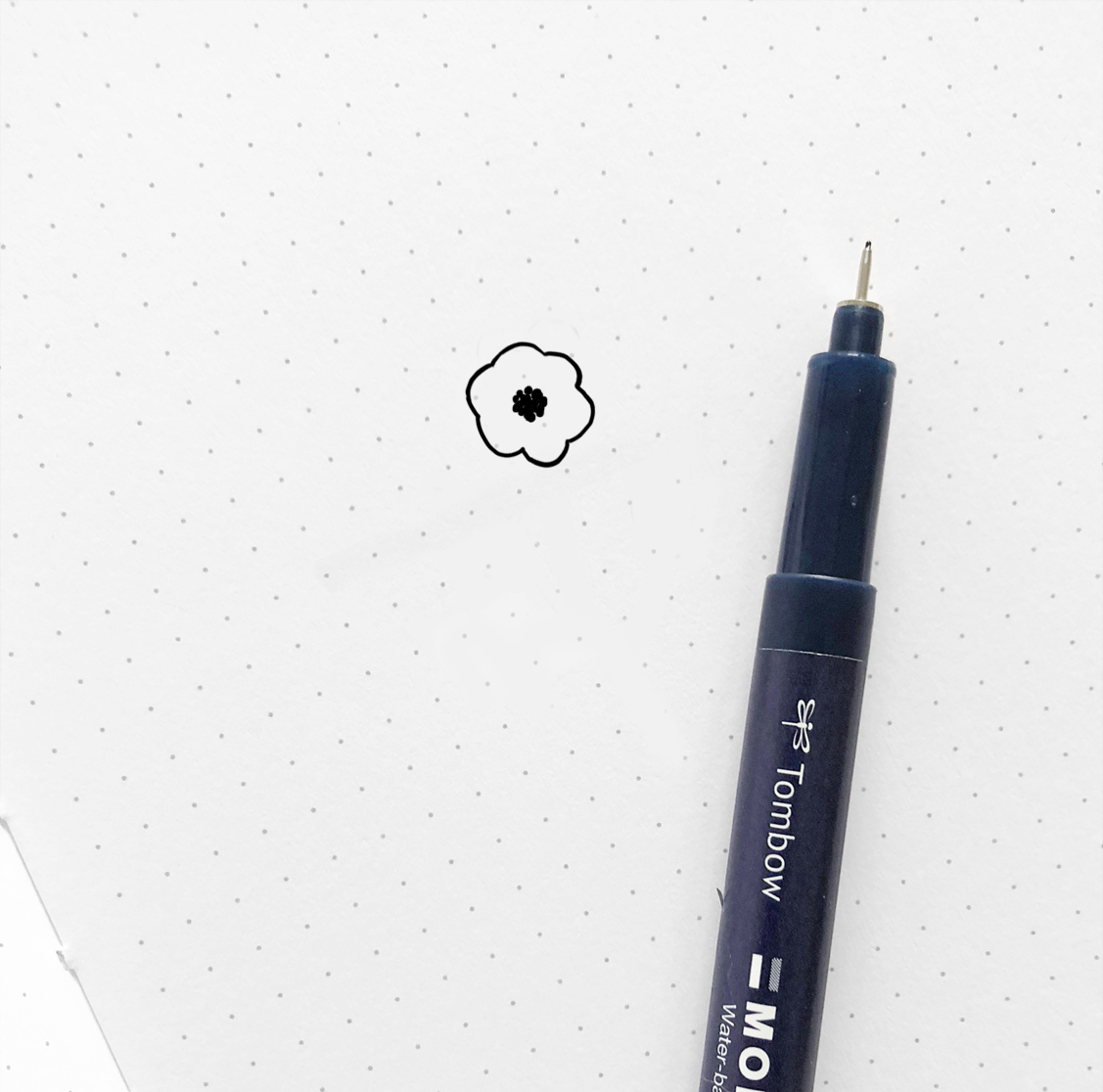 Step 3: Draw the stem
Draw slightly curved line protruding from the petals.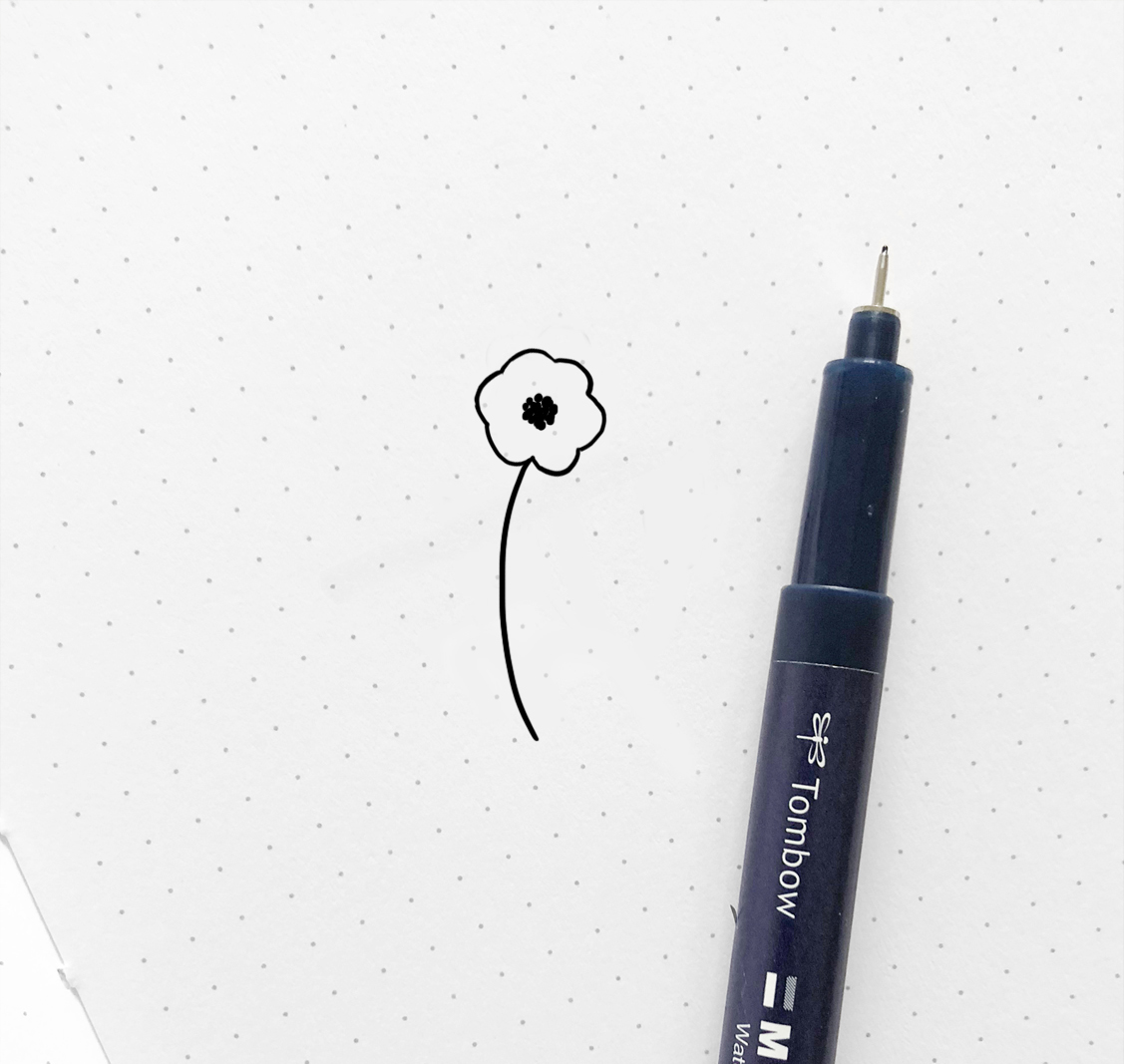 Step 4: Draw the branches
Add slightly curved lines extending from the stem.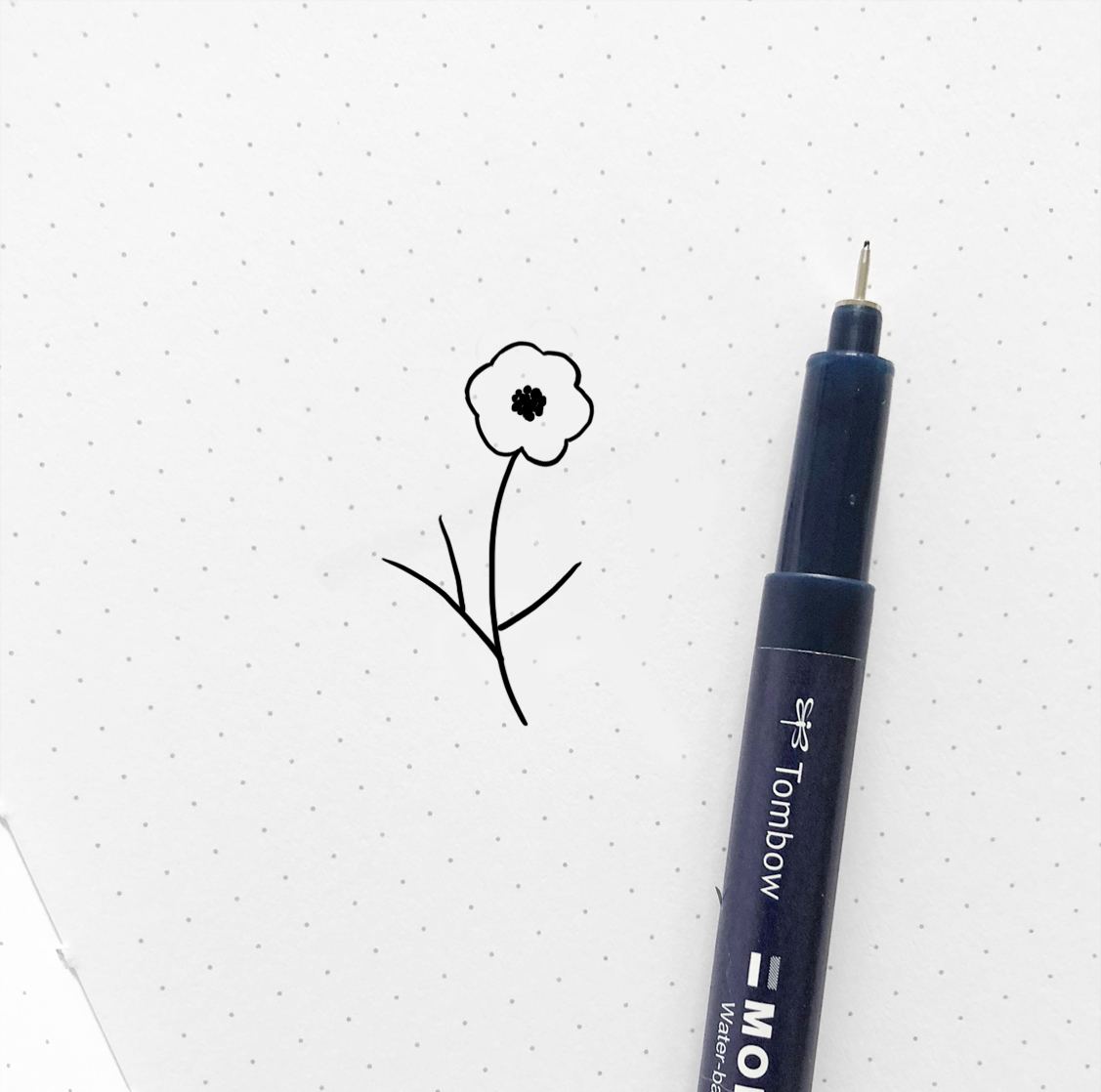 Step 5: Add the leaves
Each leaf has 5 points, one at the end, and two on each side. Extend the branch to the tip of the leaf.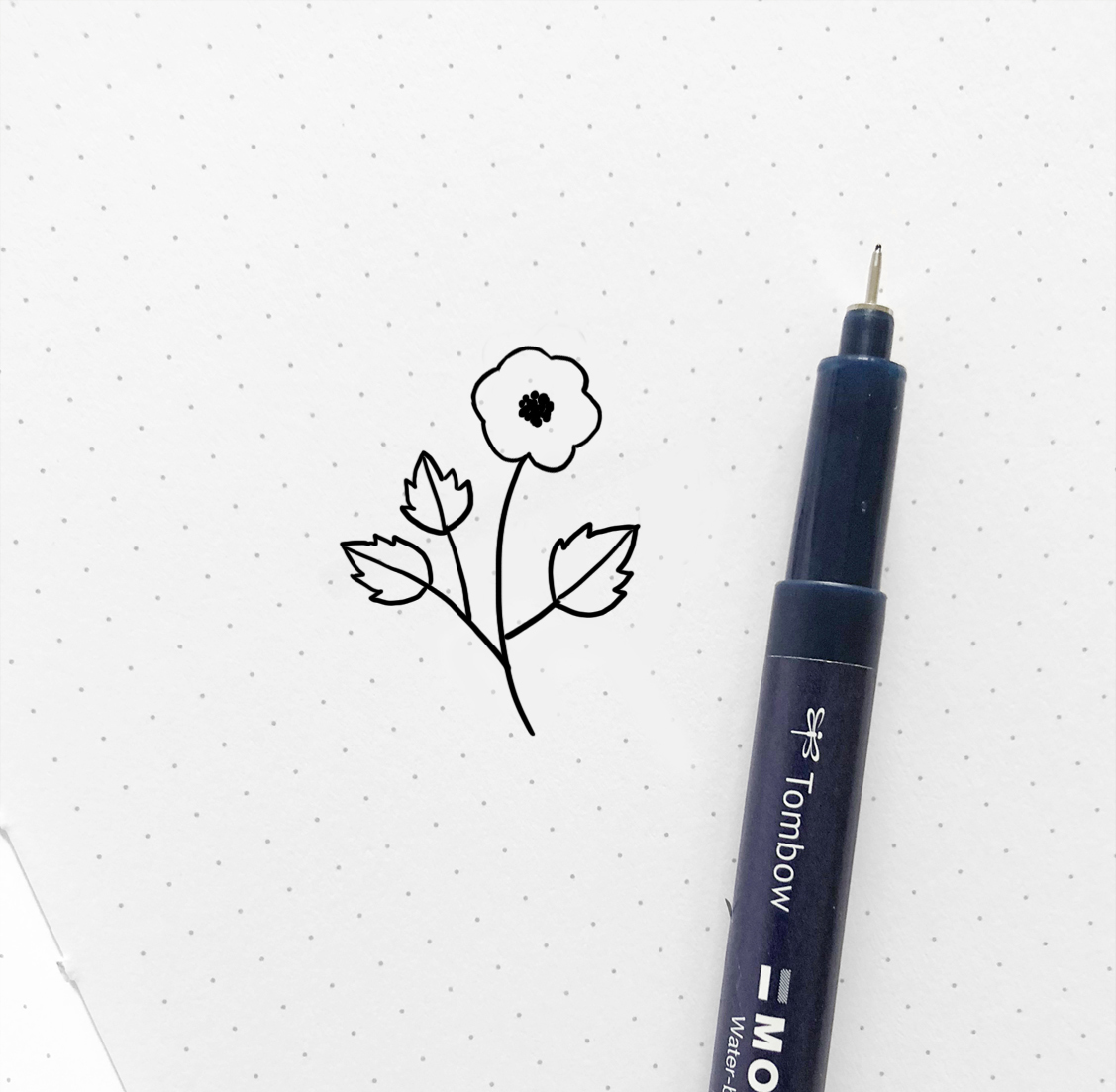 Step 6: Add the details
Draw lines in a "v" shape, going down each leaf. Add detailing to the flower petals.