Hello hello! Jessica from BrownPaperBunny here to show you a fun little little project using the new Tombow MONO Edge Highlighters. Summer is the perfect time to get a little brighter with your colors while also brightening someone else's day with some pretty mail art!
Here's what you'll need to get started:
Supplies:
Blank cards and envelopes
Ruler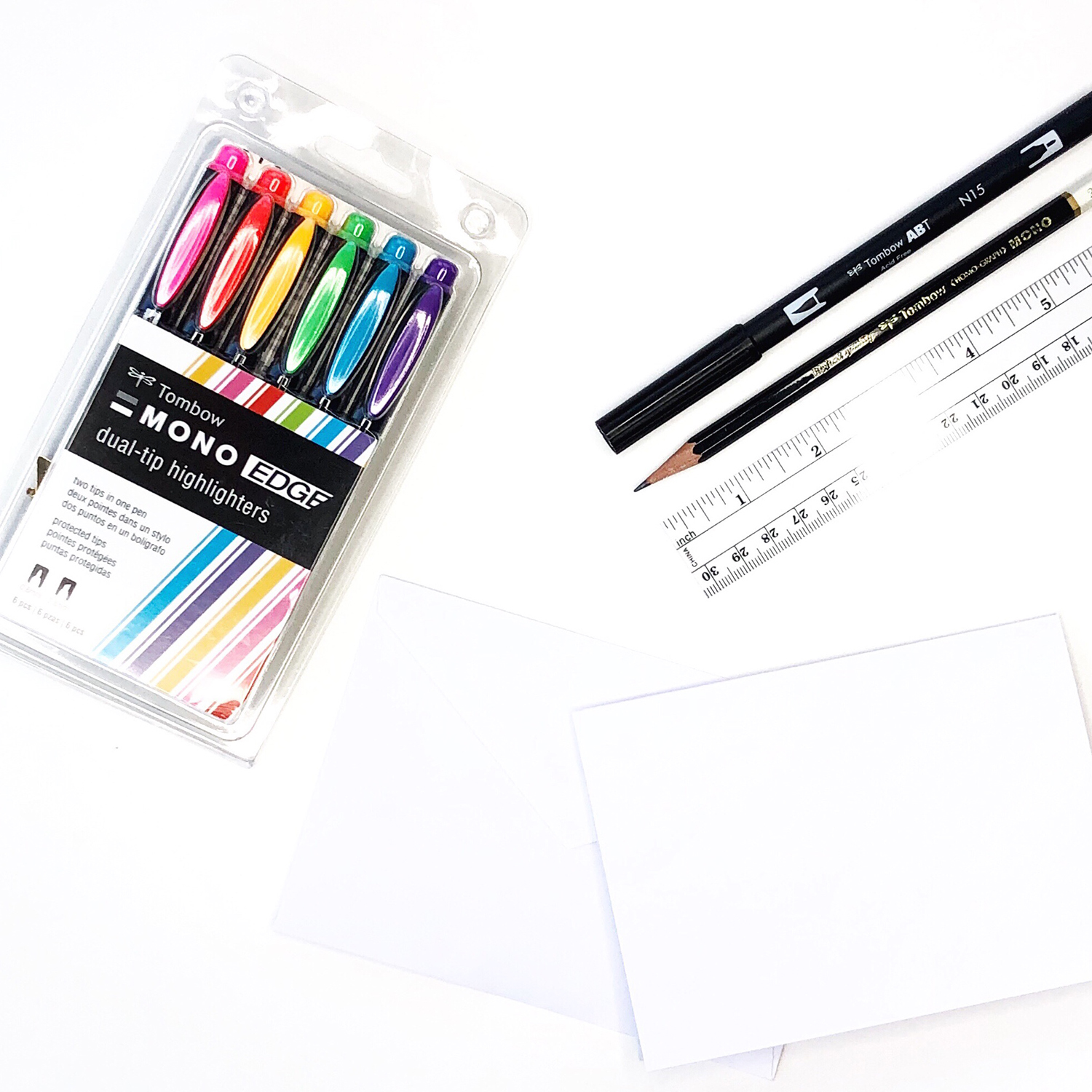 Step 1: Experiment with the Chisel and Extra-Fine Bullet Tips
On a spare piece of paper experiment with the two ends of the MONO Edge Highlighters to see all the different effects you can get. The broad chisel tip will give you nice fat lines, while the extra-fine bullet tip is great for details or writing text. Try layering the colors for some really neat blends. For example, Golden Yellow and Red look great together, as do Sky Blue and Yellow Green.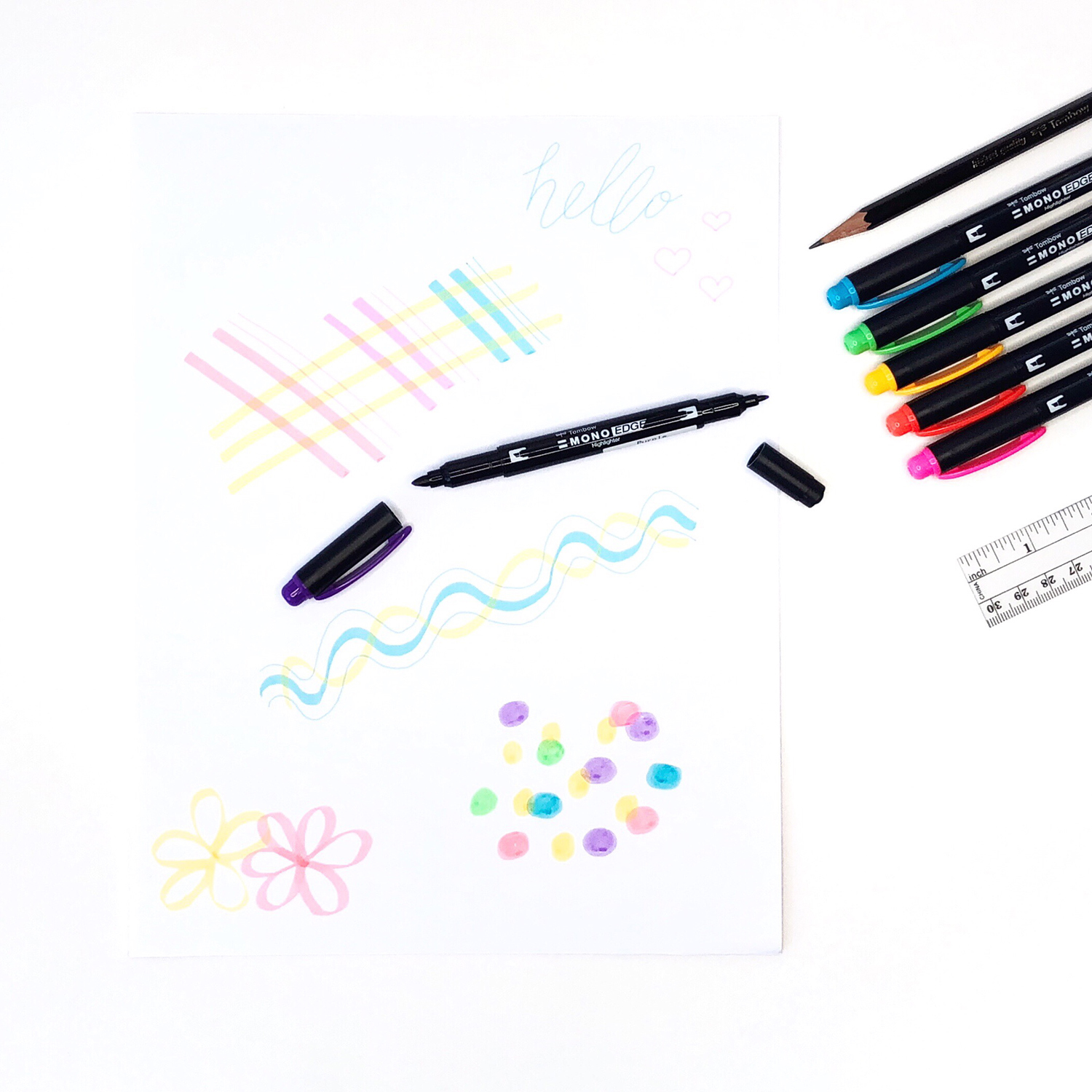 Step 2: Create Your Bright Summery Backgrounds
Using the MONO Edge Highlighters, create the backgrounds on your cards and envelopes. Some examples you could try are patterns (plaid, polka dots, lines) or fun, summery doodles (flowers, clouds, ice-cream cones, birds, leaves, faces…anything you can think of really)! You can mix and match envelopes and cards too, they don't have to be the same patterns or designs.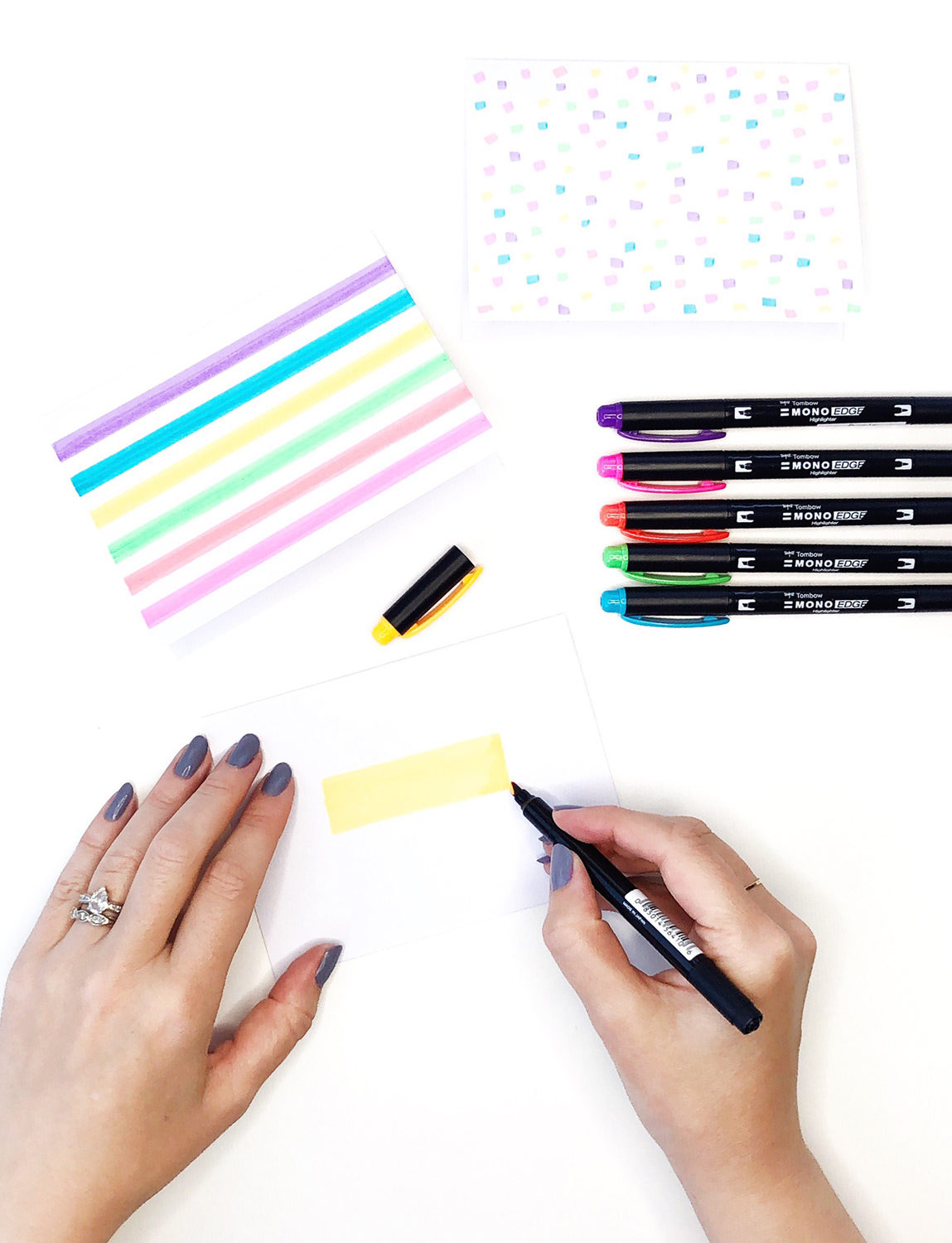 Step 3: Write Your Message
Use your Dual Brush Pen to write your message inside the card, and why not put a word or two on the front as well. The MONO Edge Highlighters are fast-drying so you can use the Dual Brush Pen right over the top without worrying about smudging. Now you're ready to send your cards and brighten someone's day!