Jessica from BrownPaperBunny here to show you how to create some watercolor watermelons that you can use on all sorts of fun summer projects! Here's what you'll need to get started.
Supplies:
140 lb Watercolor Paper
Paintbrush
Jar of Water
Scissors
String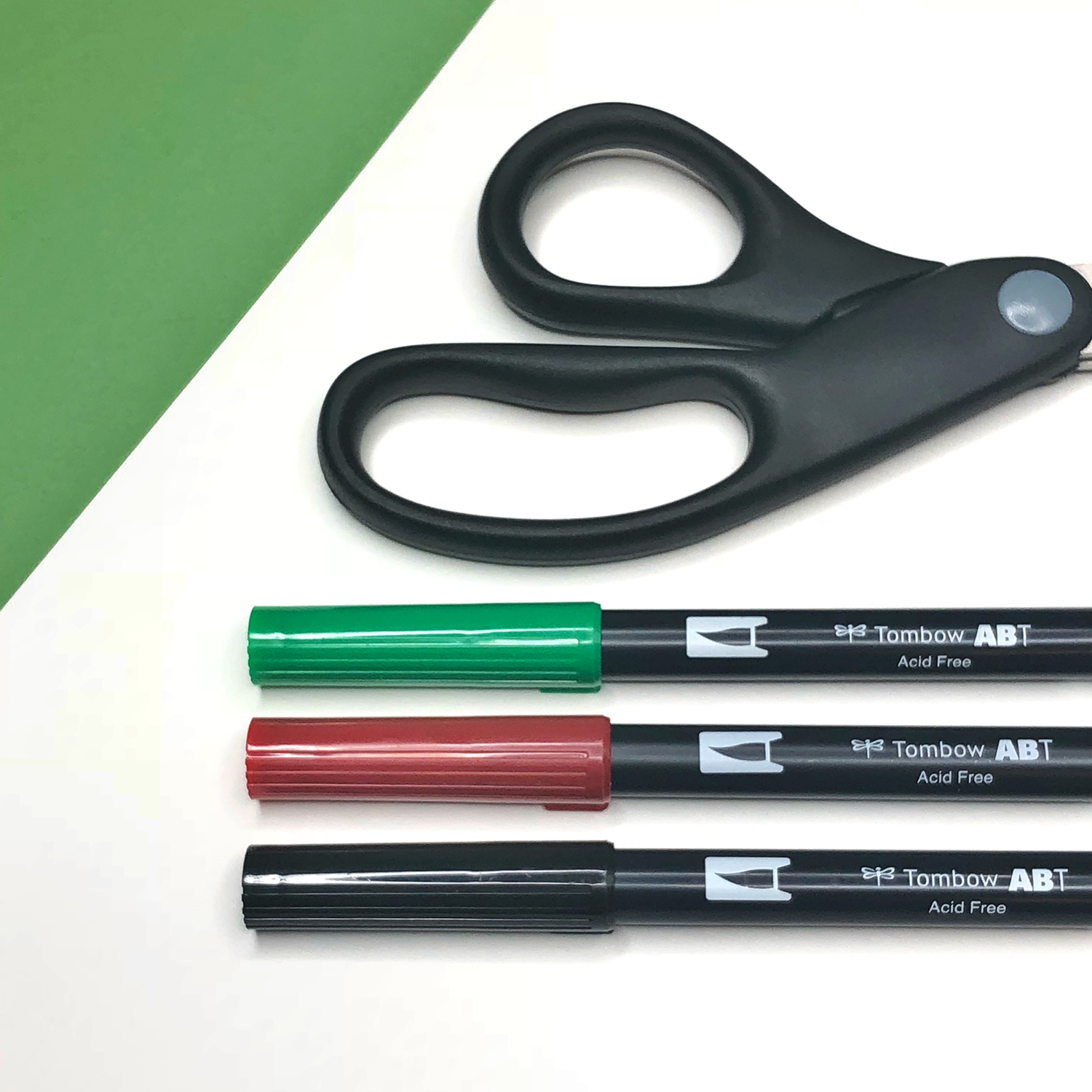 Project 1: Watermelon Wallpaper for Your Phone
The first step is to draw your watermelon shapes onto the watercolor paper. Using Tombow Dual Brush Pen number 847 (Crimson), draw half moon, full circle, or triangle pieces of watermelon, or a combination of different shapes. Next, go over the ink with your wet paintbrush so the ink blends together.
Once that dries, draw the watermelon rind using Dual Brush Pen 245 (Sap Green), and wet the green ink with your paintbrush too. Once both colors are dry, draw watermelon seeds with Dual Brush Pen N15 (Black).
Watch the video below to see each of the steps.
Once you've filled the page, snap a photo and turn your delicious little watermelons into a wallpaper (or background) for your phone, like the image below!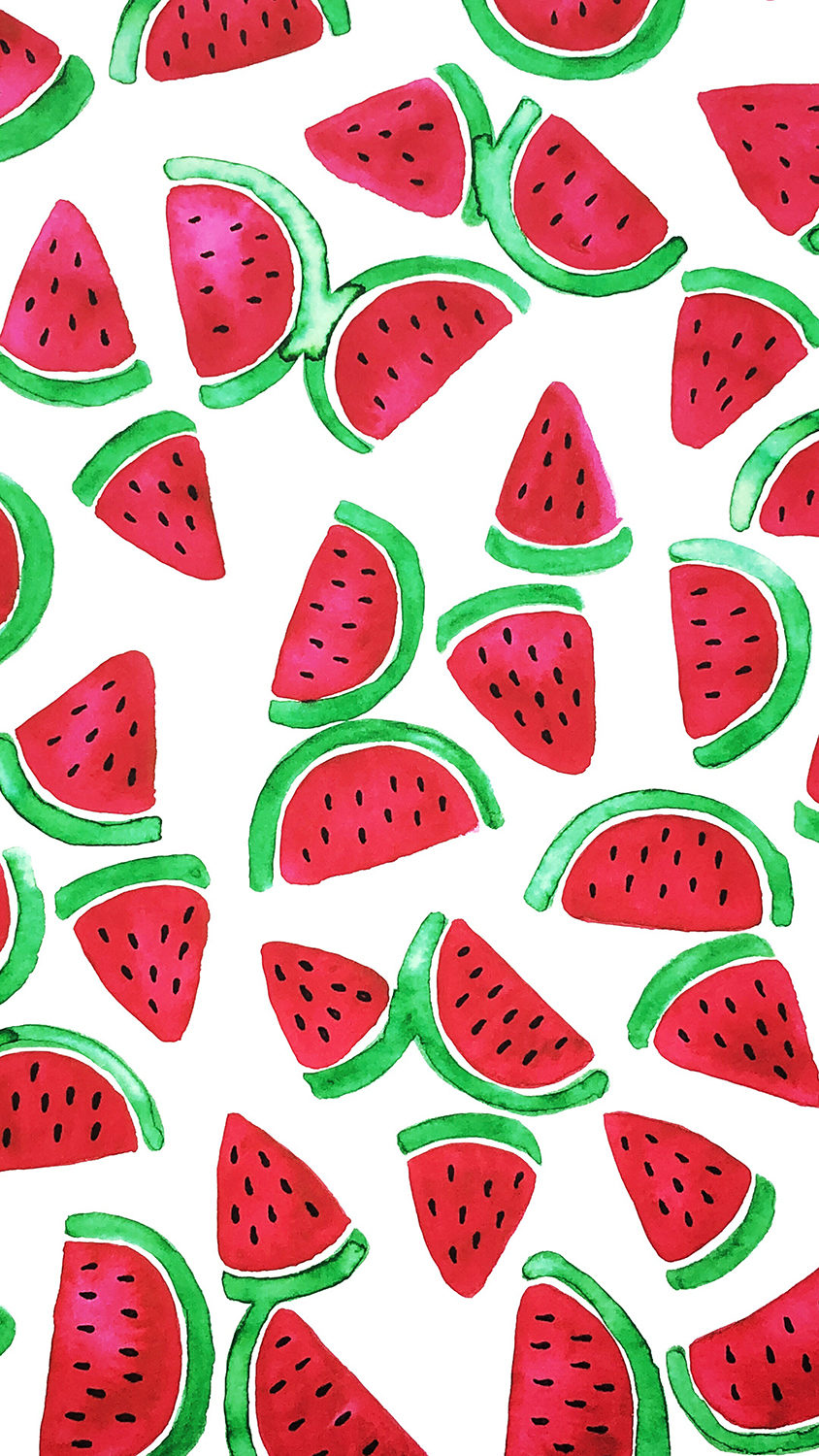 Project 2: Watermelon Cards
Because watercolor paper is pretty thick you can cut cute little cards out of your finished watermelon drawings. Experiment with a variety of sizes for different effects. Your friends and family will love getting these refreshing cards in the mail!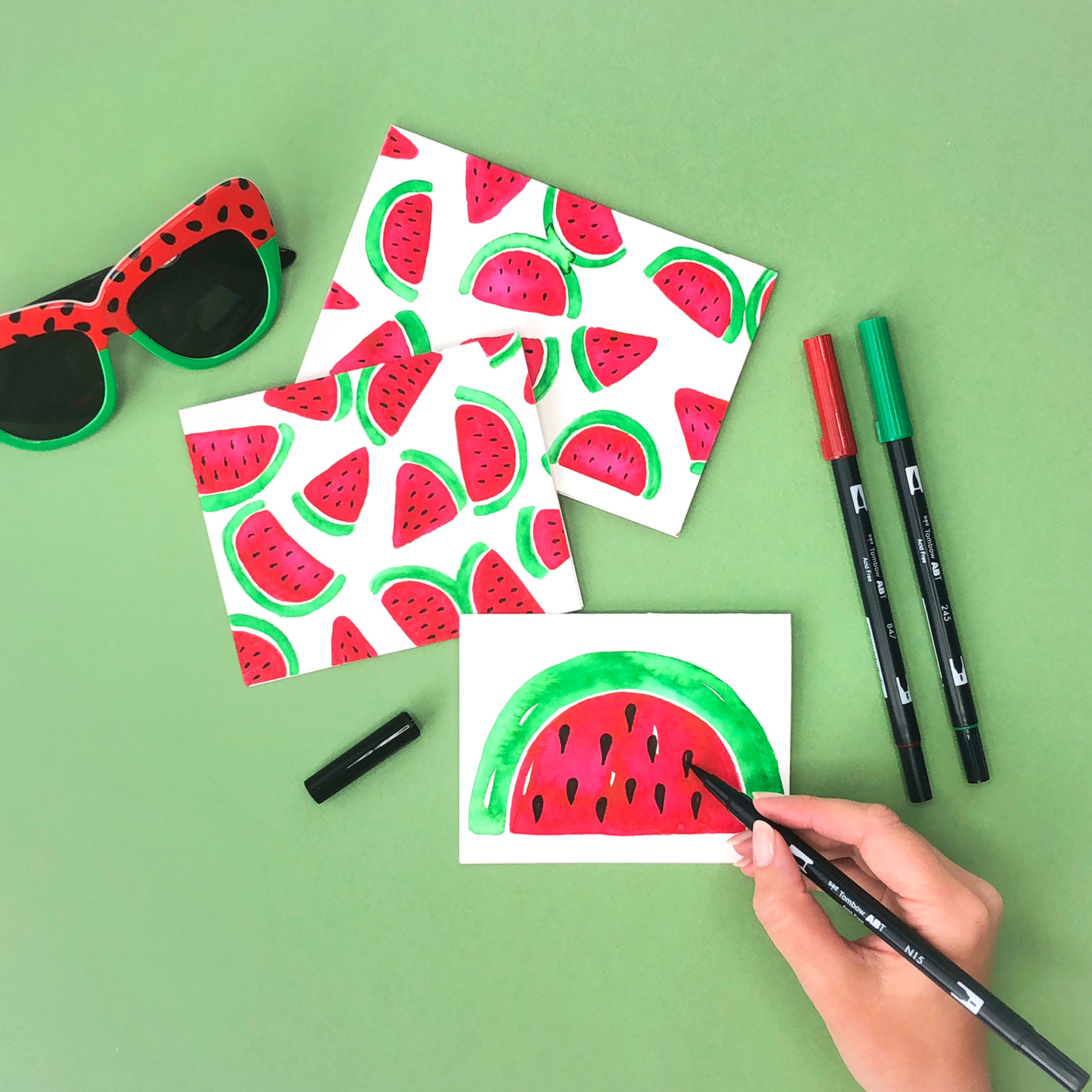 Project 3: Watermelon Banner
Cut around each of your watermelon shapes, punch holes in each side and you can thread them together to make a cute summer banner. I drew simple faces on these ones instead of watermelon seeds. These can add a fun addition to a summer BBQ or birthday party, or just string them up in your kitchen for a daily dose of cute.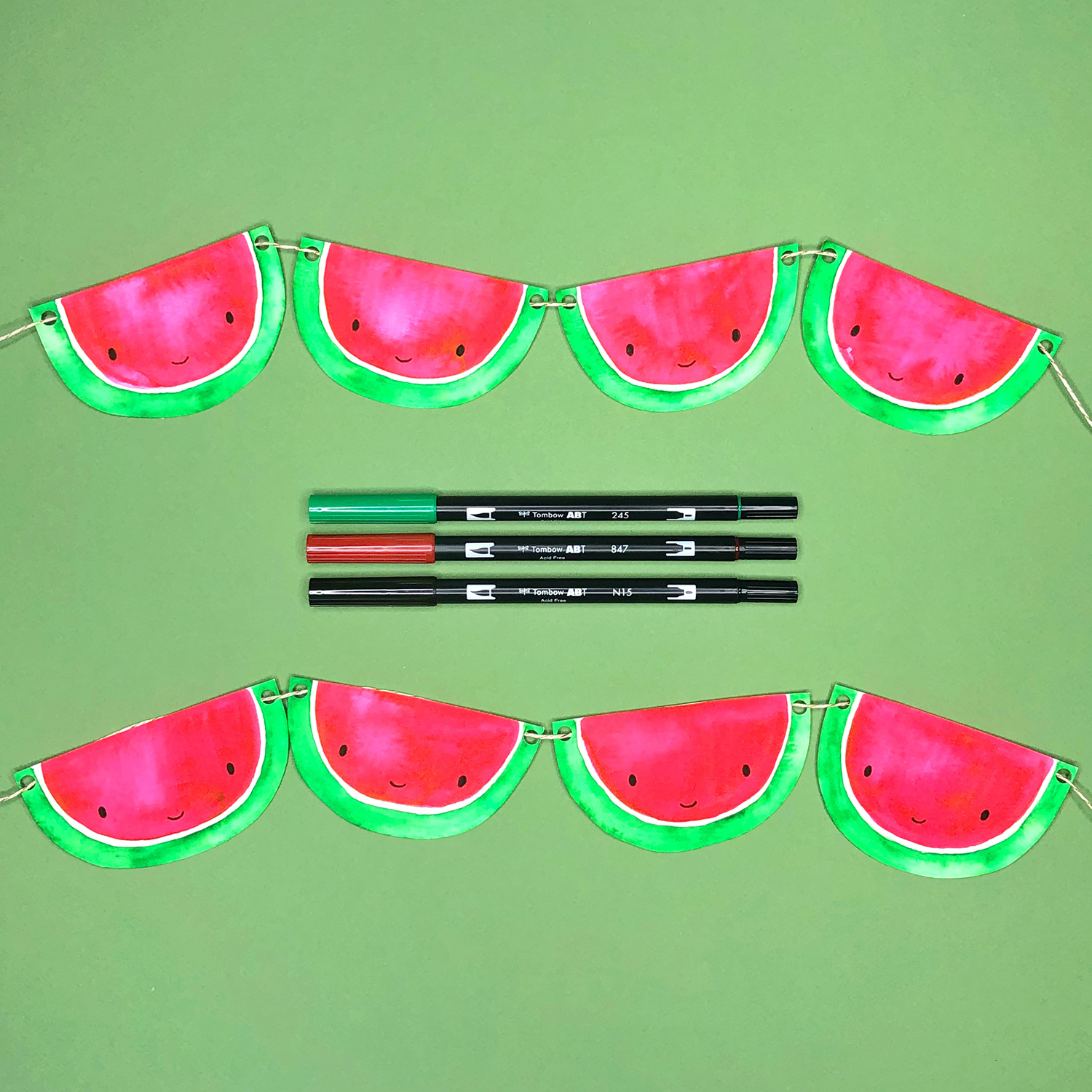 We'd love to see your watercolor watermelon projects! Share them with us on social media by tagging @TombowUSA, @BrownPaperBunny, and #TombowUSA!