Hi friends! Dani from @popfizzpaper here today with an easy mini album tutorial! I love the outdoors and camping is one of my favorite things ever. Today's album documents a recent camping trip using journal cards as the base. Let me show you how easy it is to create a quick and easy mini album to remember your favorite adventures! Make sure to check out the flip through video at the bottom of this post so you can see each of my pages.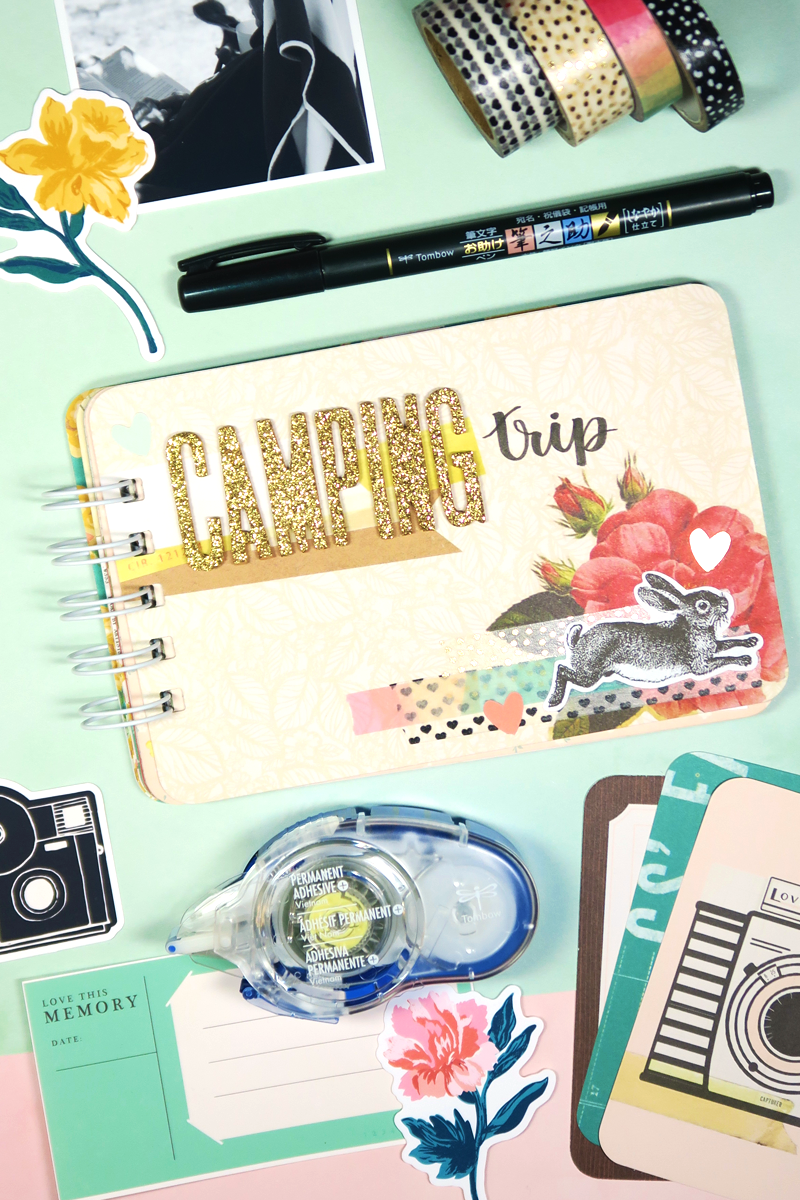 SUPPLIES:
Journal cards, both 4×6 and 3×4
Photographs
Embellishments like diecuts, washi tape, stickers
A binding method (I'm using wire binding, but book rings would work too!)
PREP YOUR PAGES
First, to start the book, we need pages! Adhere two 4×6 journal cards together with the Tombow MONO Adhesive+ to create sturdy pages. Repeat for as many pages as you'd like in your mini album. Go ahead and punch your binding holes, too!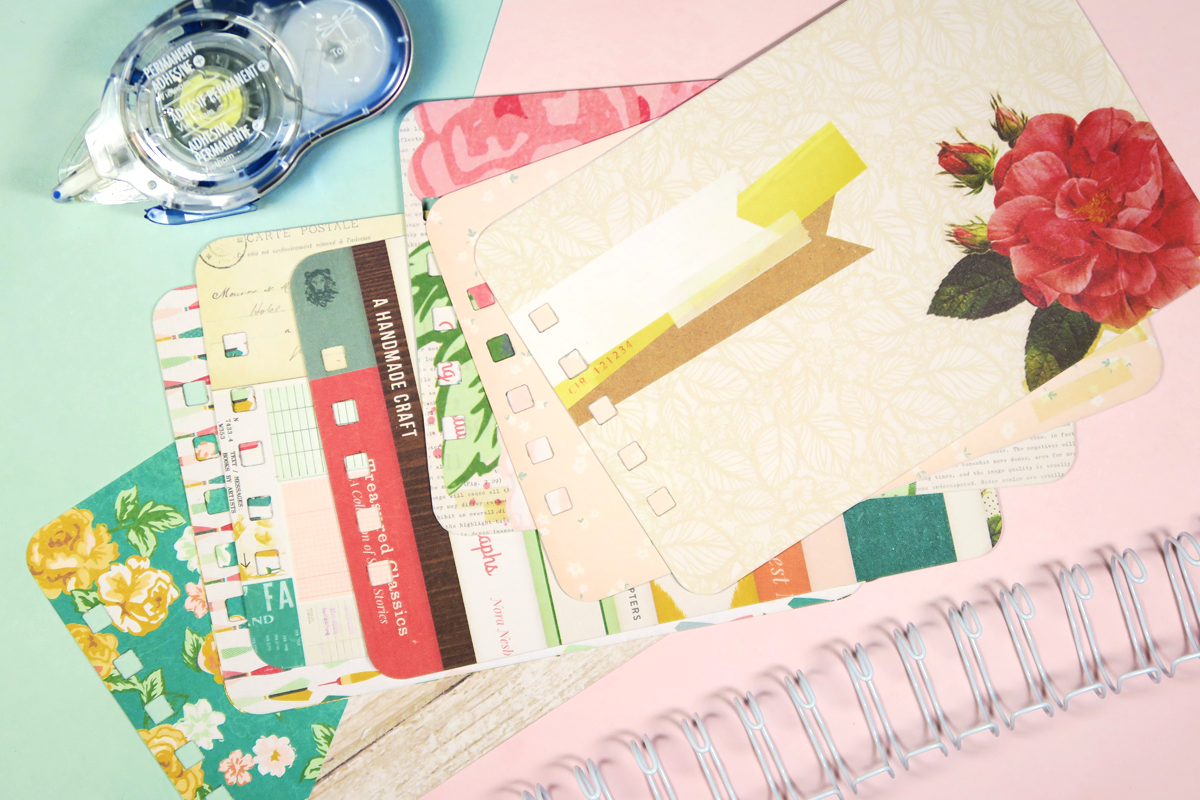 ASSEMBLE THE BOOK
Next, bind your book. I'm using wire binding, but book rings will work equally as well. Gather your photos and any embellishments you will use. I'm using a variety of washi tapes, stickers from my stash, and 3×4 journal cards.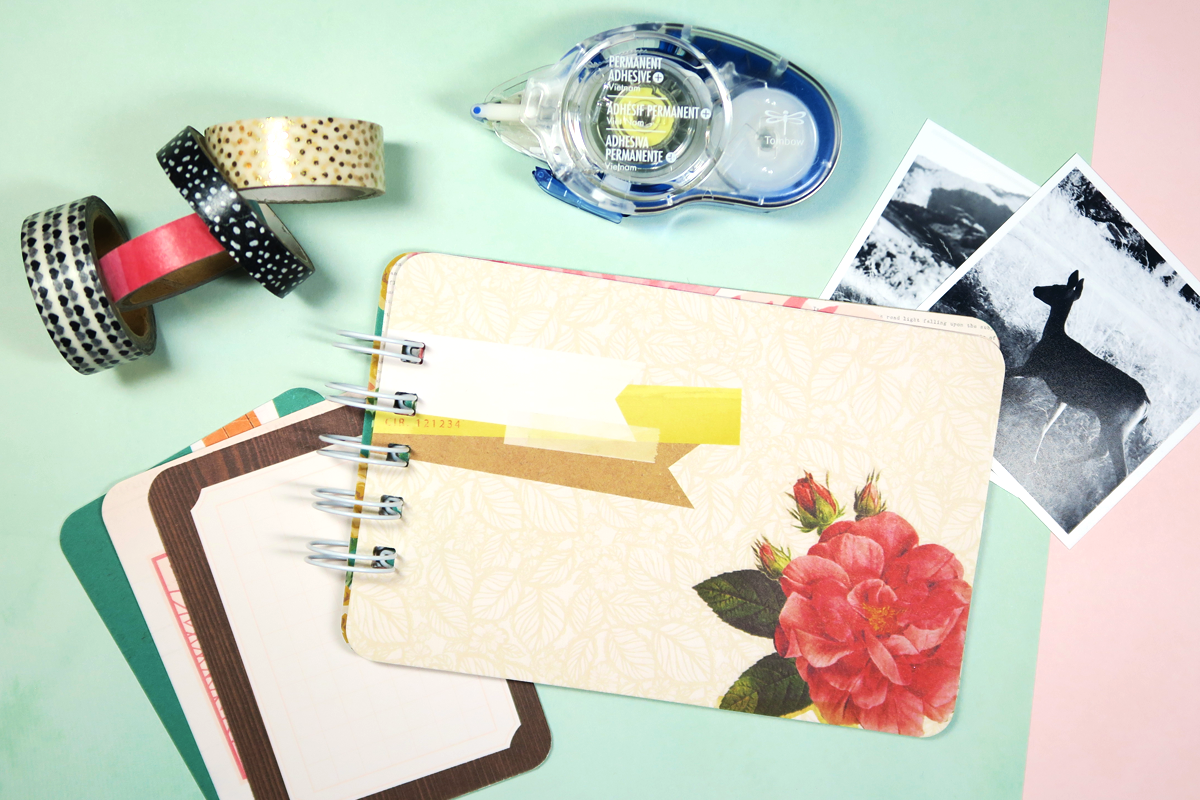 ALL THE LAYERS
I really enjoy the layering of elements in the projects I create. Here you can see I layered a 3×3 photo over a horizontal 3×4 journal card. I then added a few different bits of washi tape for extra detail. I glued everything down to my pages with the MONO Adhesive+. At this point, go ahead and add titles to your pages with the Tombow Fudenosuke Brush Pen. Make sure to leave some room for journaling!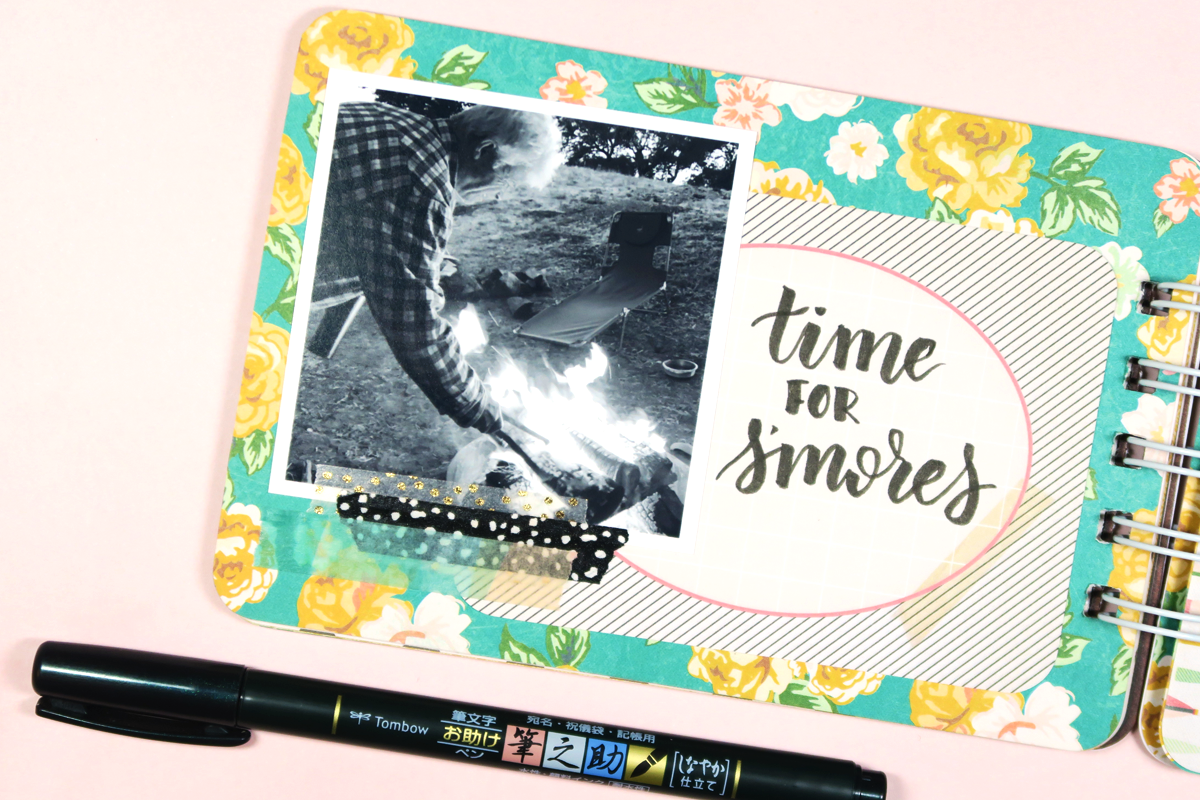 FINISHING TOUCHES
Time to add a few extra sparkly details! I combined some thick alphabet stickers with Fudenosuke lettering to create the front title of my book. I also added more washi tape and a few stickers to finish it off. When you think your mini album is complete, flip through it one more time and add any extra bits you think it might be missing. For me, it's usually some shiny gold heart or star stickers!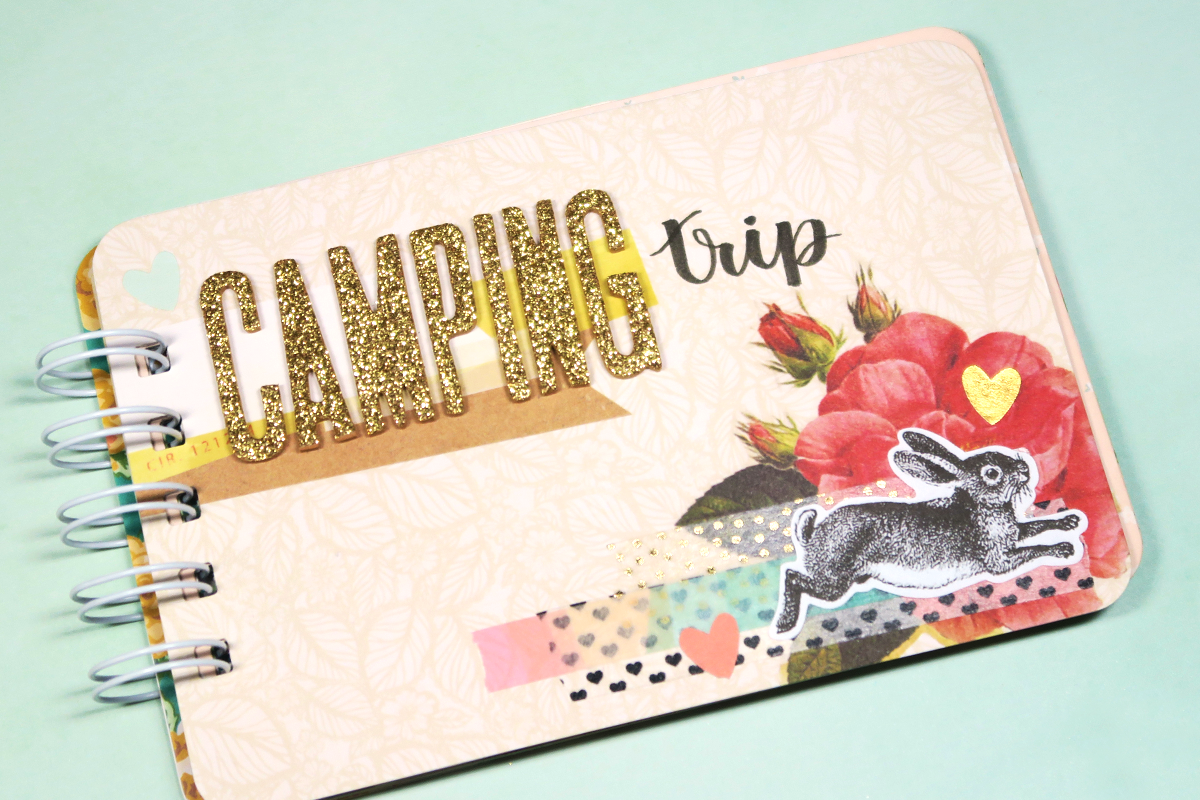 Thank you so much for following along with my easy mini album tutorial today! For more mini album inspo, check Katie's envelope mini album and Marie's vertical mini album. See you next time!