Hello friends, it's Smitha here with a new blog post with my favorite Tombow Dual Brush Pens. The color green is on my mind and I am thinking of creating a single color quote art piece.
I love adding quotes in my sketchbook and today I am choosing a bunch of green shades to play with.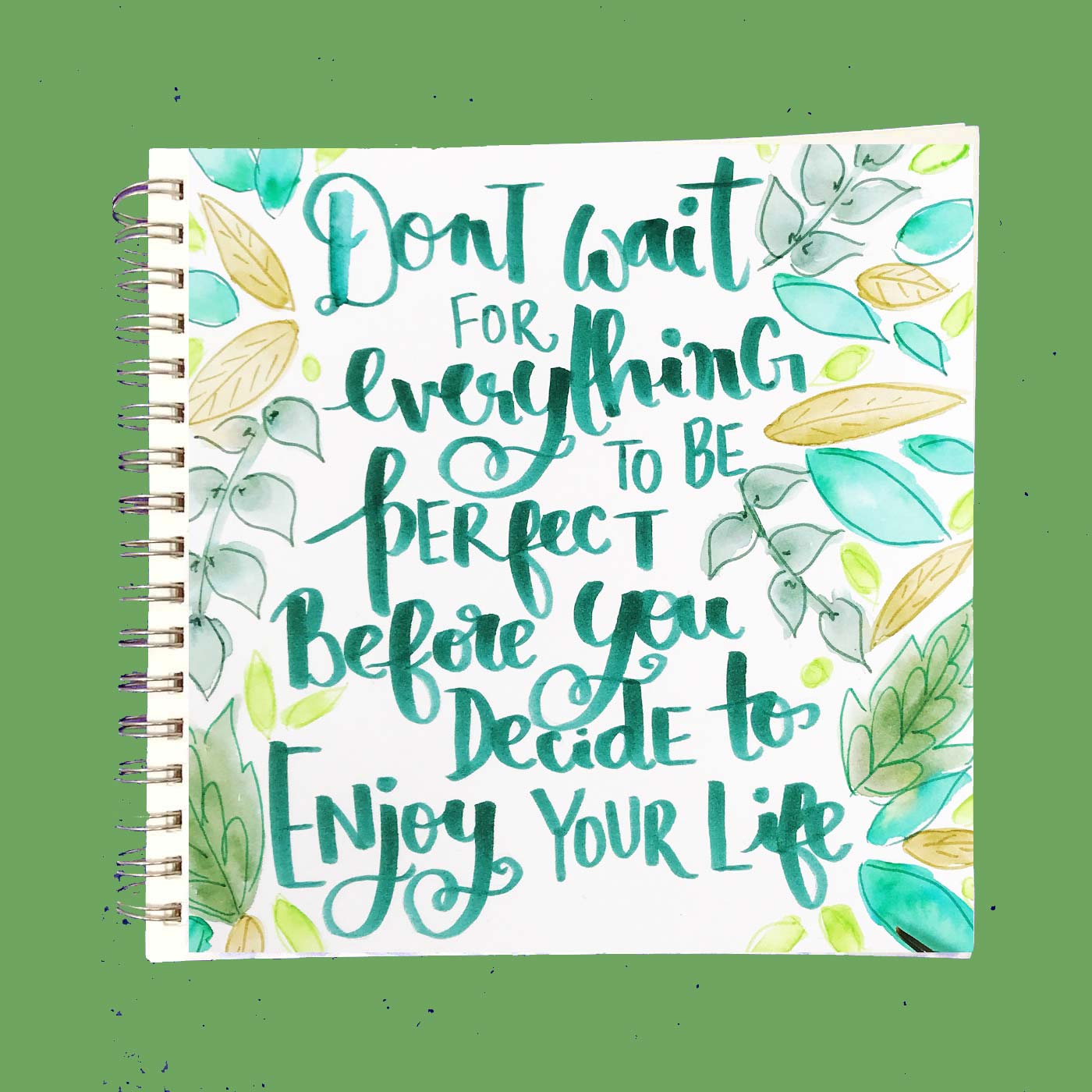 Material list:
Step 1:
Choose a bunch of colors that are close in shade. I selected about 5-6 Dual Brush Pens in the green color range. I like to have one color that is really dark, one color that is light and bright and a few colors in between.
If you want to know more about choosing colors, check out my post on how to choose colorful combinations with your Tombows.
Then brush letter your quote in the center of the page.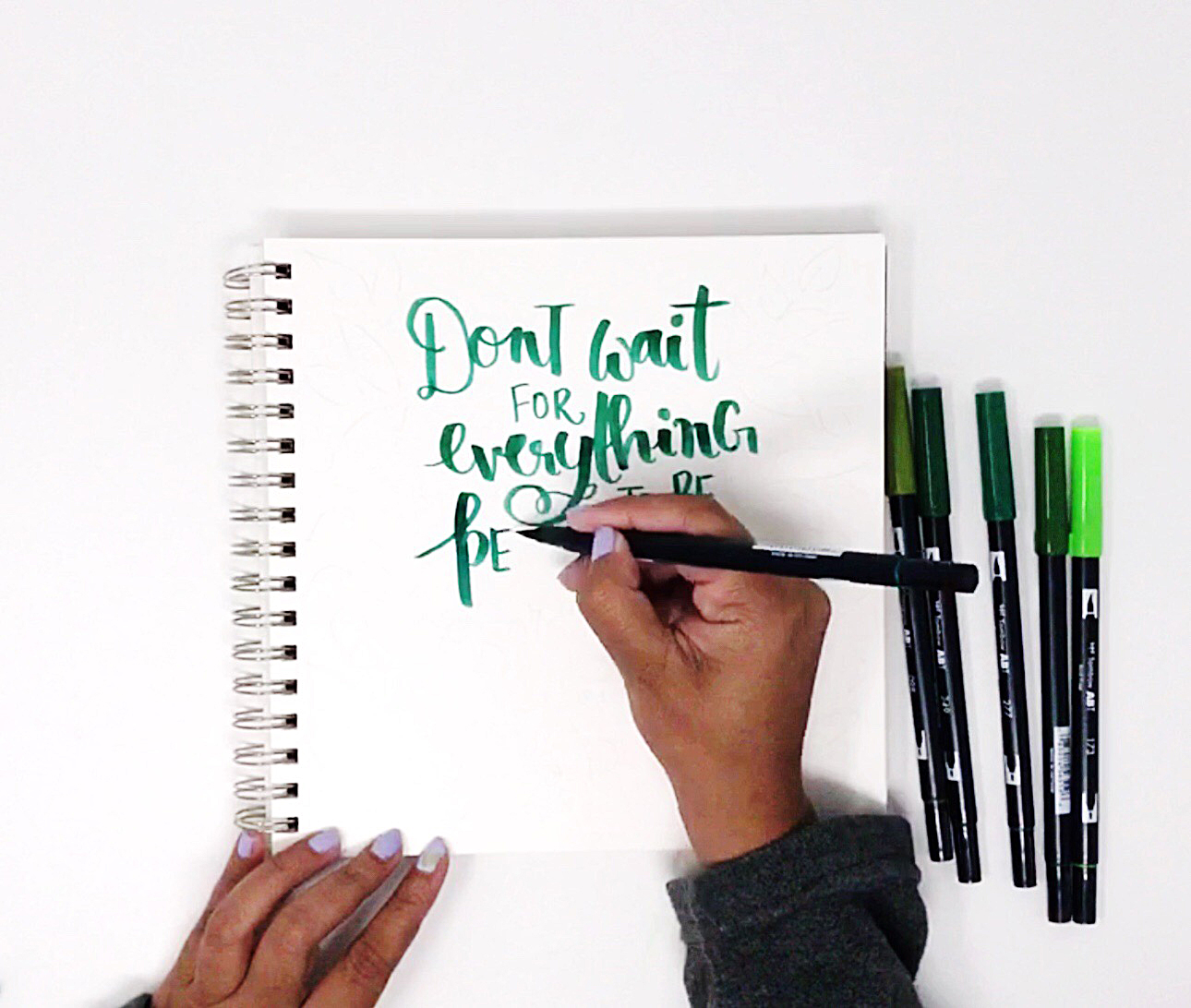 Step 2:
Once your quote is in place, it's time to fill in the space surrounding it with leaves. I used different shapes and colors of leaves to bring in more interest to the composition.
I start by drawing a few leaves in one color, and then paint over them with some water to soften the color a bit and add a watercolor feel.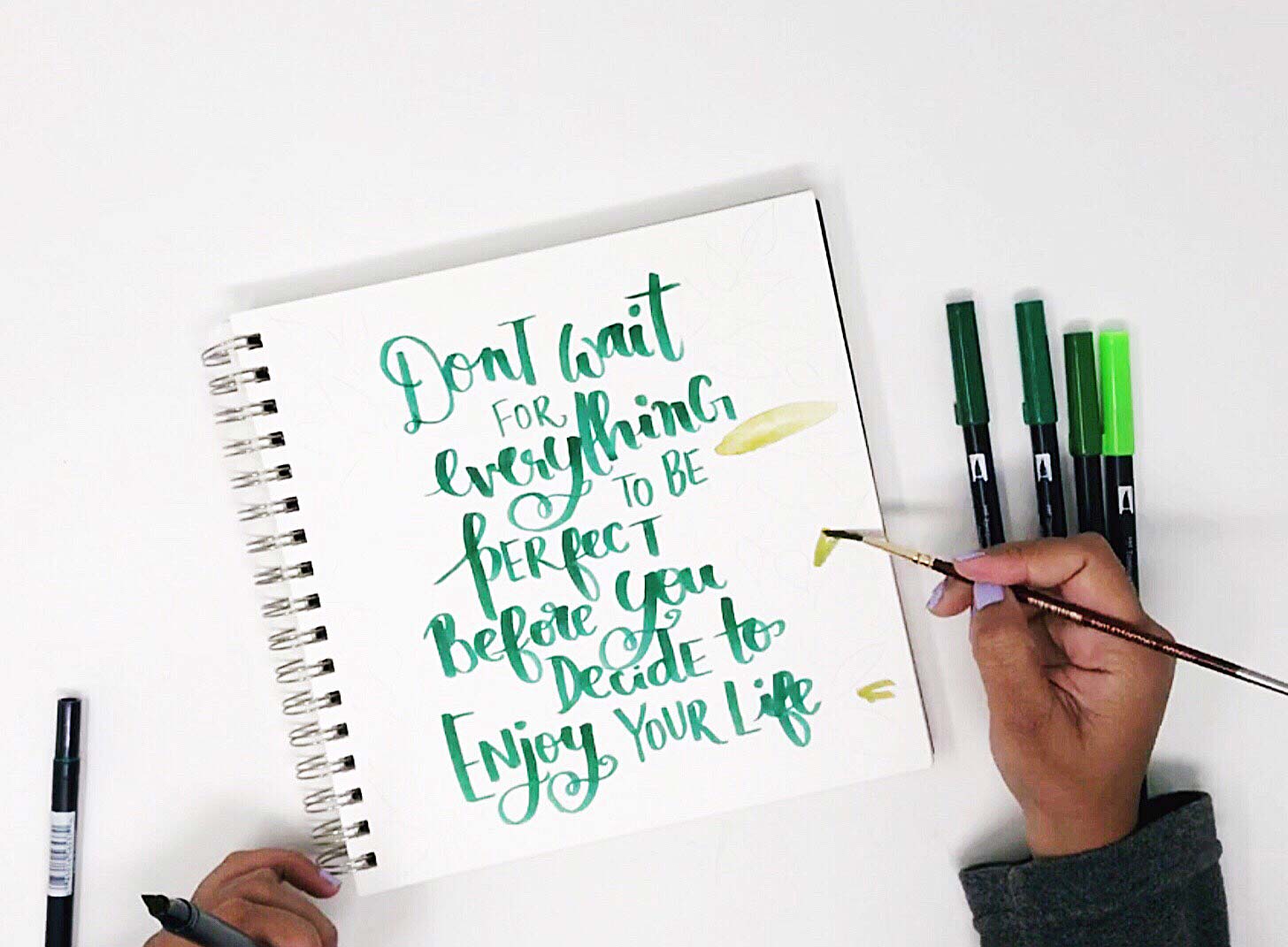 Step 3:
Just repeat these steps: draw leaves with the Dual Brush Pen, paint over it with water. I try to disperse the leaves around the page to have an even amount of color. I love how all the different greens play together in this quote art.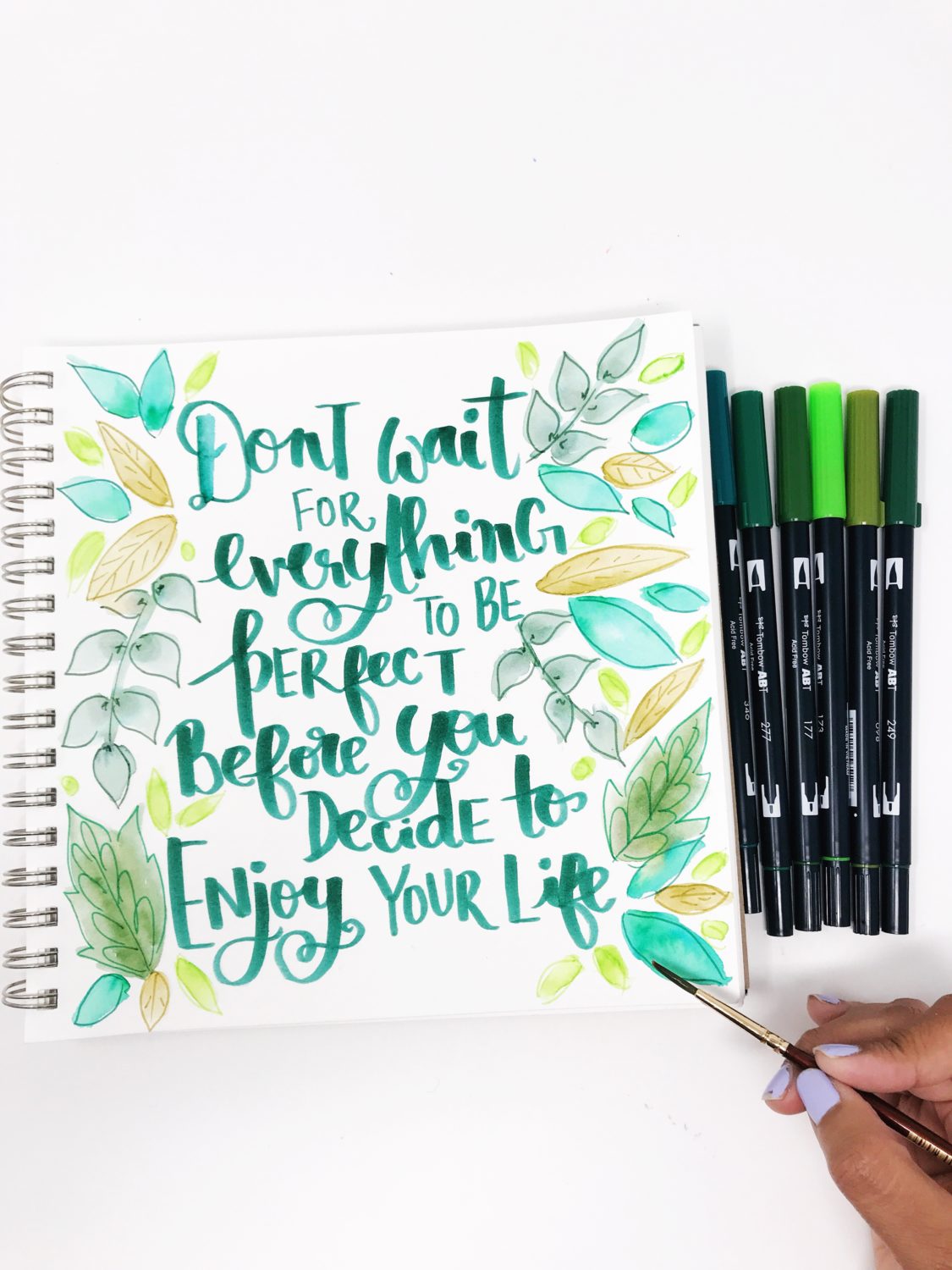 And there you have it! My technique for creating a single color quote art.
Another fun option would be to add the leaves onto the page first and then letter the quote onto that. That would be fun too!
Hope you find this idea useful and enjoy creating something yourself!
Happy Crafting!
Smitha (@theshinynest)