Hey y'all,  Katie here! July 17th is World Emoji Day, so to celebrate I am showing you how to make emoji stickers! More specifically: Cactus Emoji Stickers! You can customize these in any way, change up the emoji, or the colors, or letter little sayings with them!
DIY Emoji Stickers: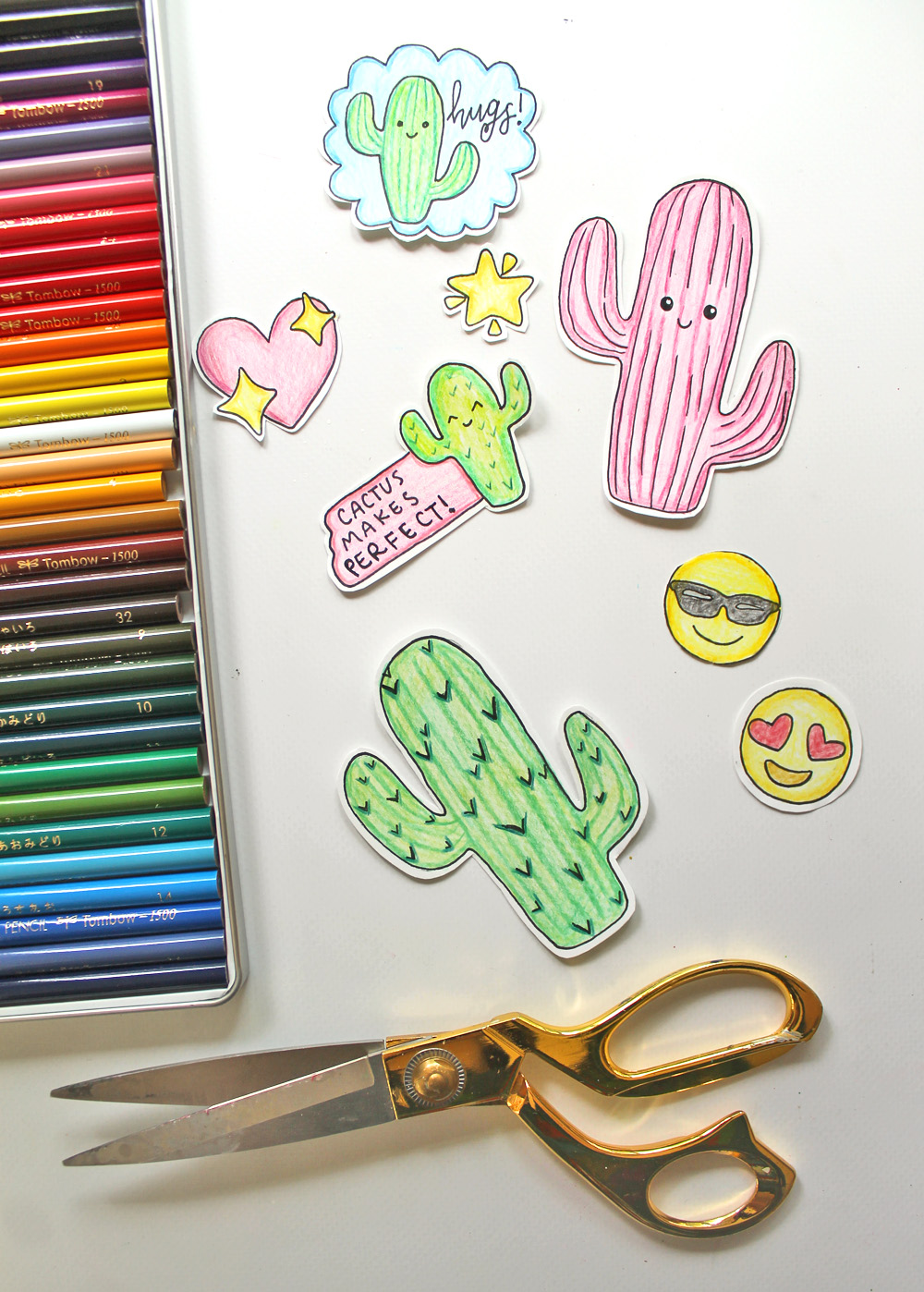 Supplies:
Step one:
We'll start by sketching out a cactus emoji onto sticker paper using a MONO Drawing Pen. ? Emojipedia has a fantastic example of how emojis look on different phones/programs, but I'm basing mine off of Apple's emojis.? Which, for this emoji is a three-branched saguaro cactus. He's a little bit chubby, and and little spikes on him.
You could also try designing cactus stickers not based on emojis. Bonnie shows you how to draw cactus and succulents here!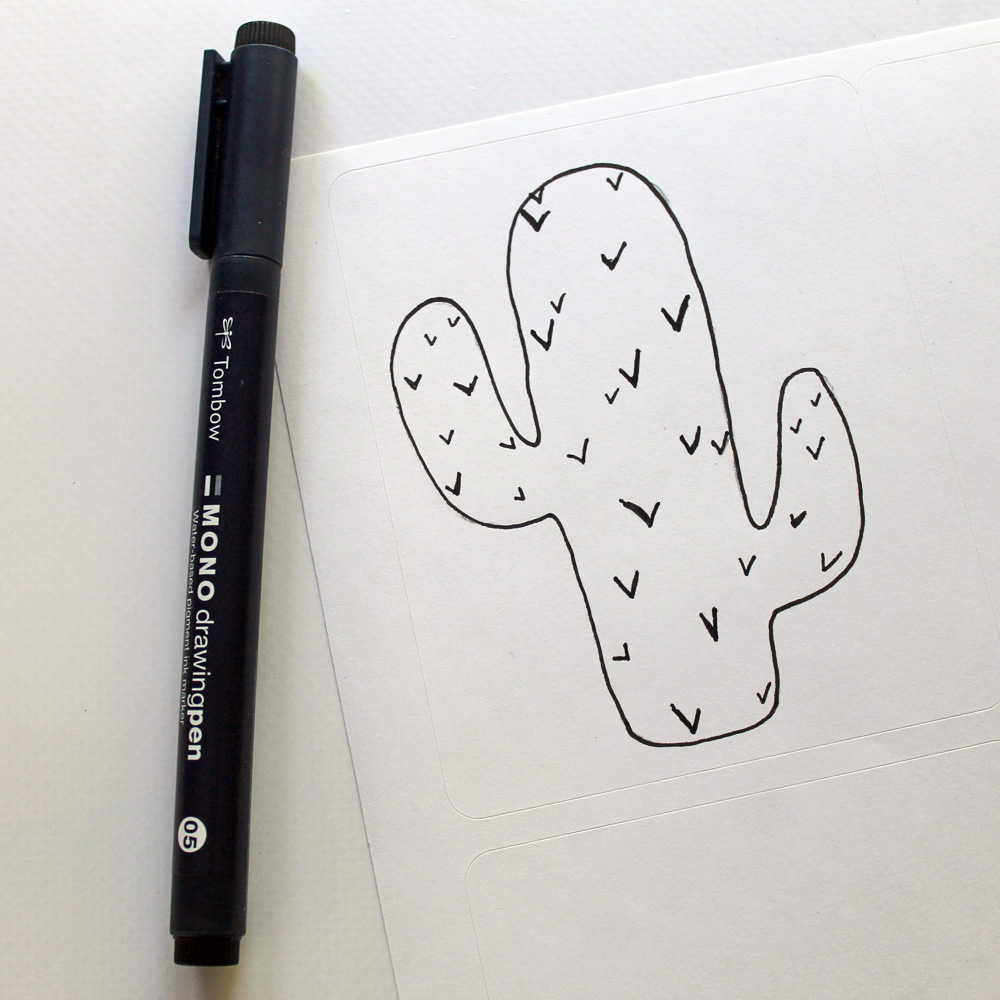 Step two:
Next use the 1500 Series Colored Pencils to fill in your designs. This sticker paper is pretty smooth, so it's easy to layer up the colors. You can start with the lightest color, and then use darker colors to add shadows and outlines.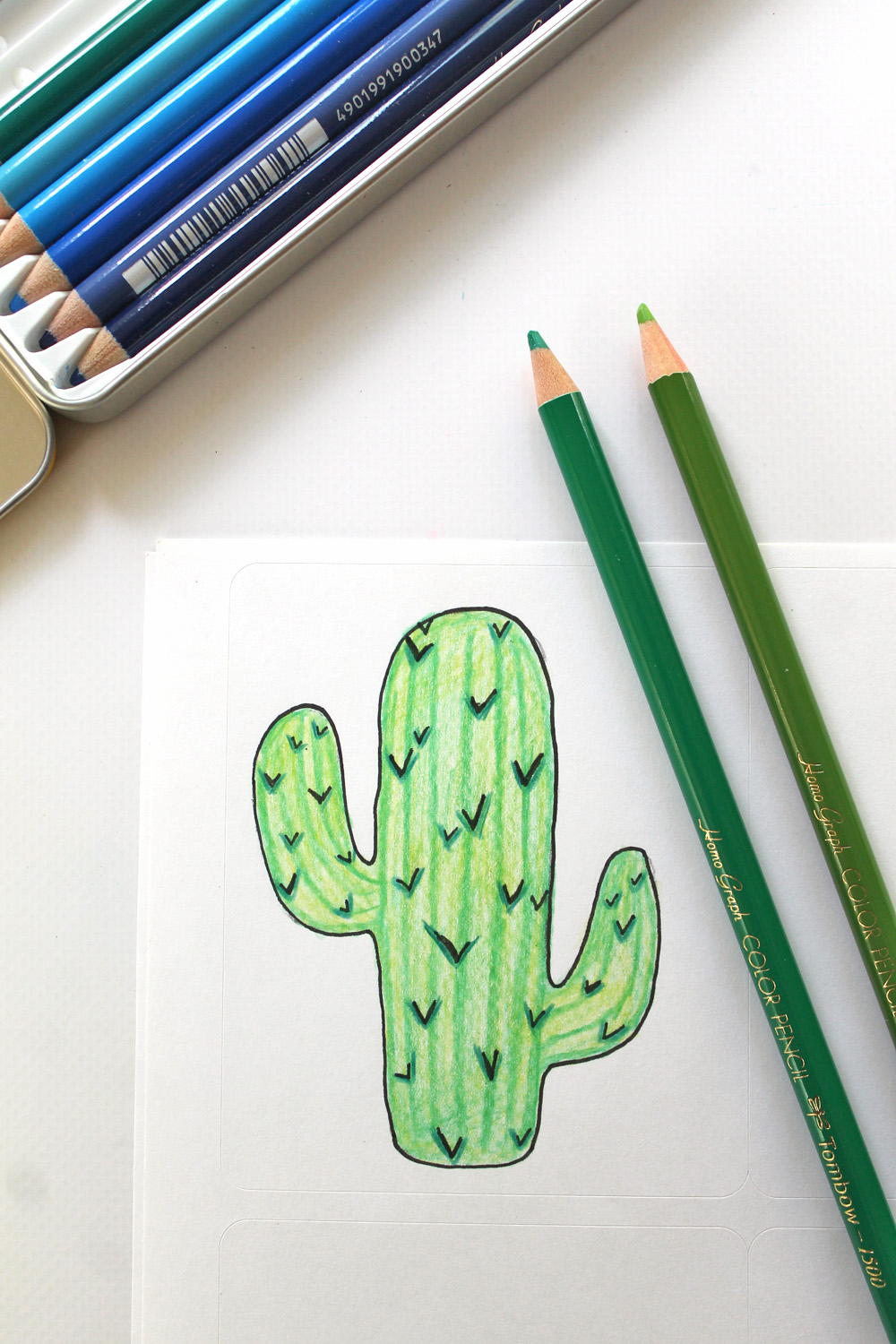 Step three:
Use scissors to cut out around your drawing! I like to leave about a 1/4″ white space around them, as I think this makes them stand out more, but you can also cut right up to the black outline.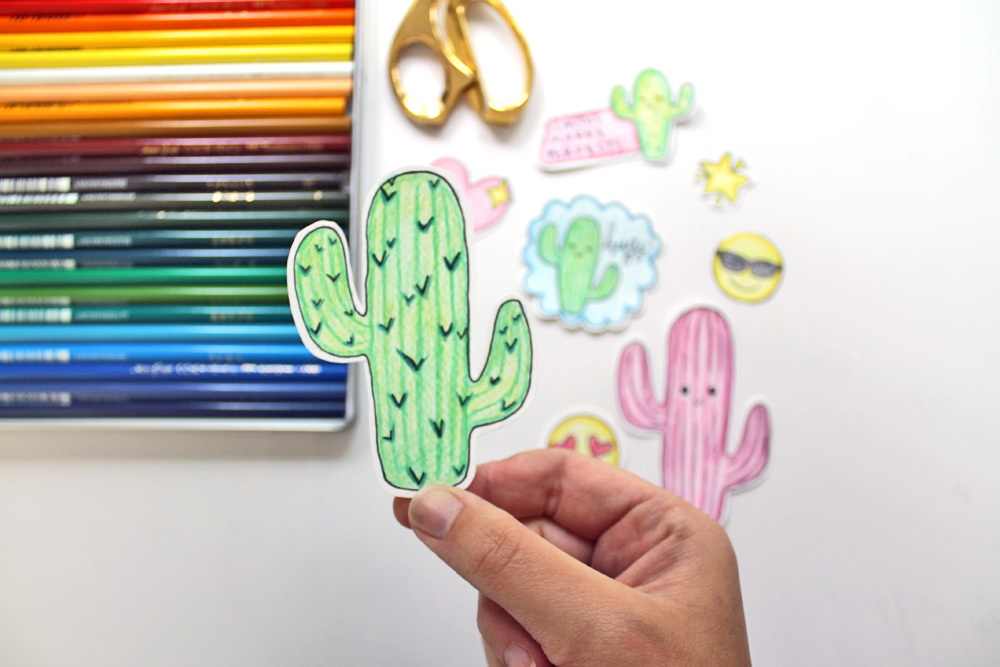 Now apply your stickers wherever you like: planners, journals, a note to a friend, etc! I stuck this cute pink cactus onto the front of one of my journals.
Want more ideas? Learn how to make some stamped planner stickers using this tutorial by Lauren.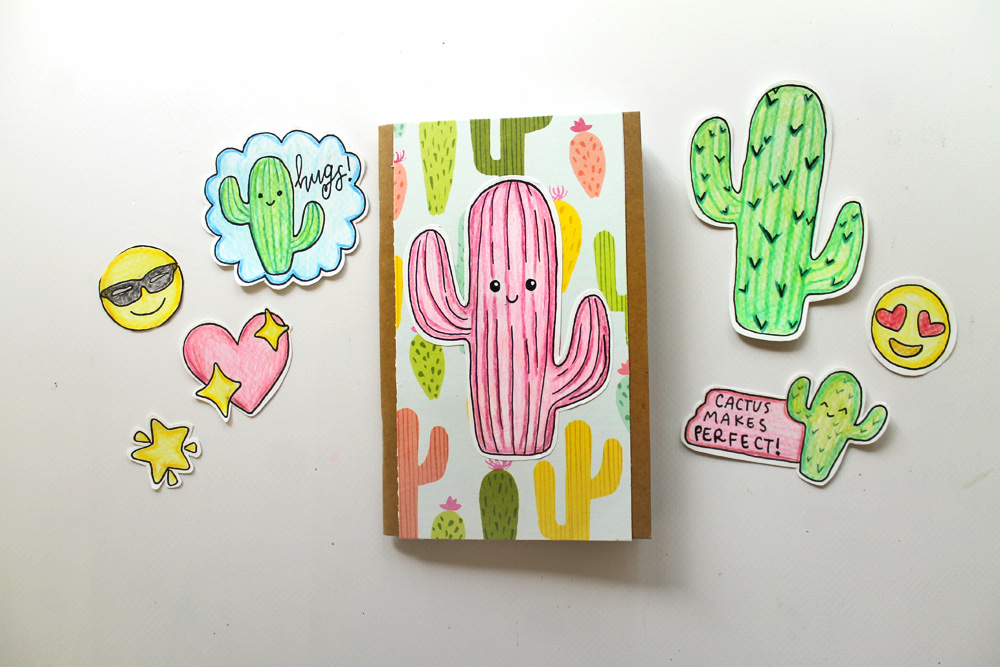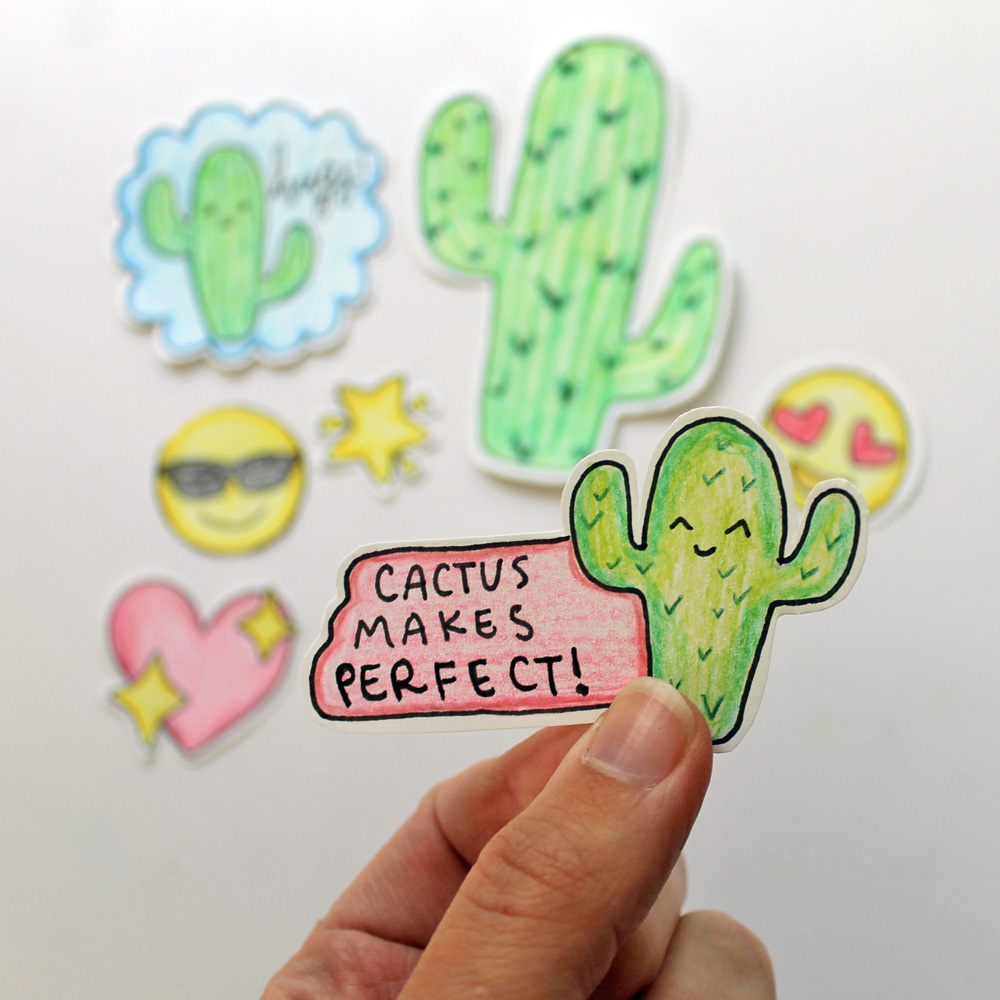 Which emojis would you like to turn into stickers?
Remember that if you do make your own emoji stickers, please tag us so we can see your work, @Tombowusa and @studio.katie!