Hello everyone! Adrienne from Studio 80 Design here today to show you how to create a fun Emoji Mood Tracker in your dot grid journal! Mood trackers are a great way to monitor how you're feeling from day to day, and what better way to keep track than emojis! So let's get started!
Supplies you'll need:
Dot Grid Journal
Ruler
5 Emojis printed on Card Stock
Scissors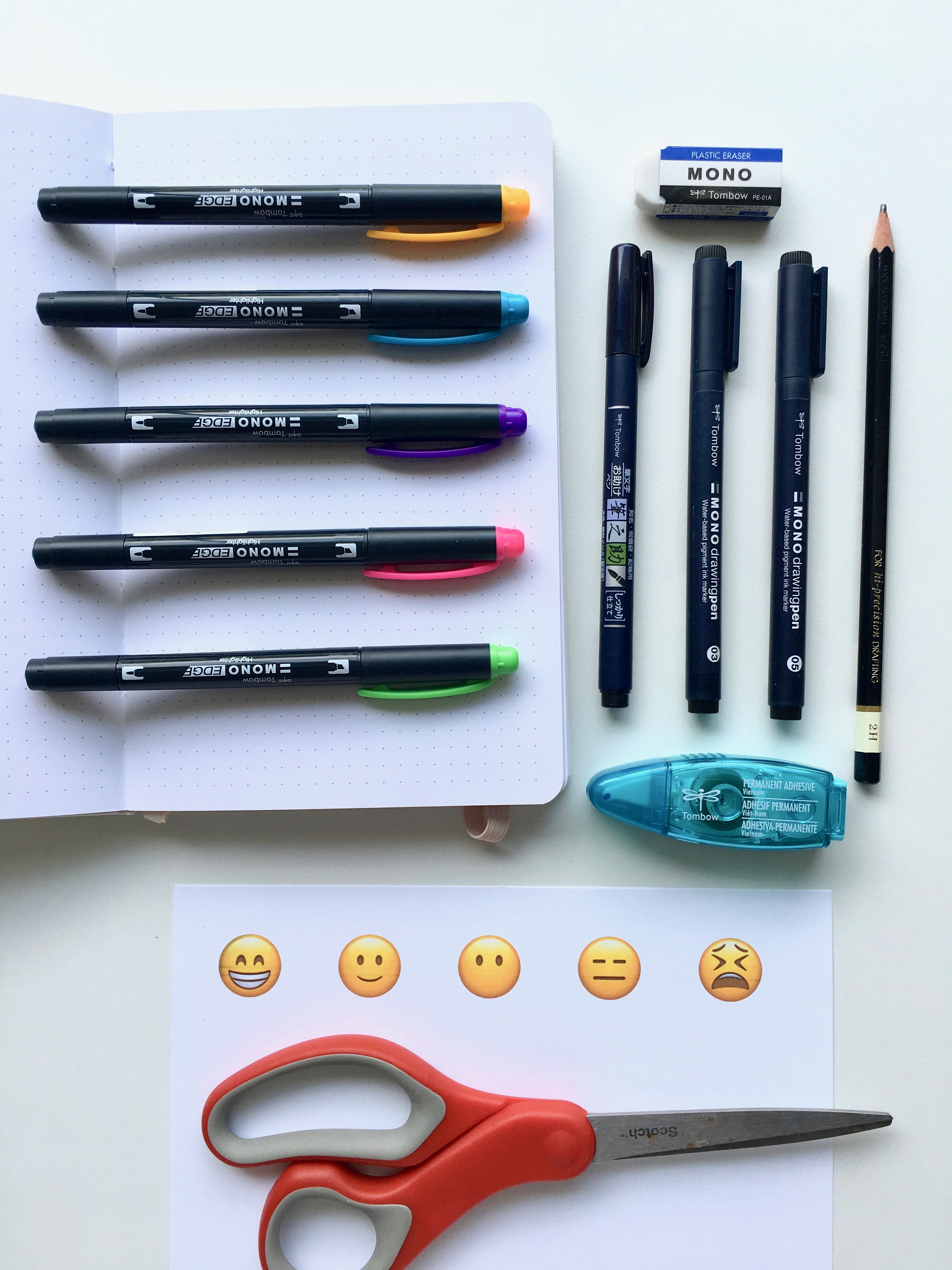 Step 1
Using your pencil, sketch out a plan for your mood tracker in your dot grid journal so you have an idea of how everything will fit. Make sure you have the correct number of lines for how many days in the month. There are 31 days in July, so I included 31 lines and went 4 squares across for each column.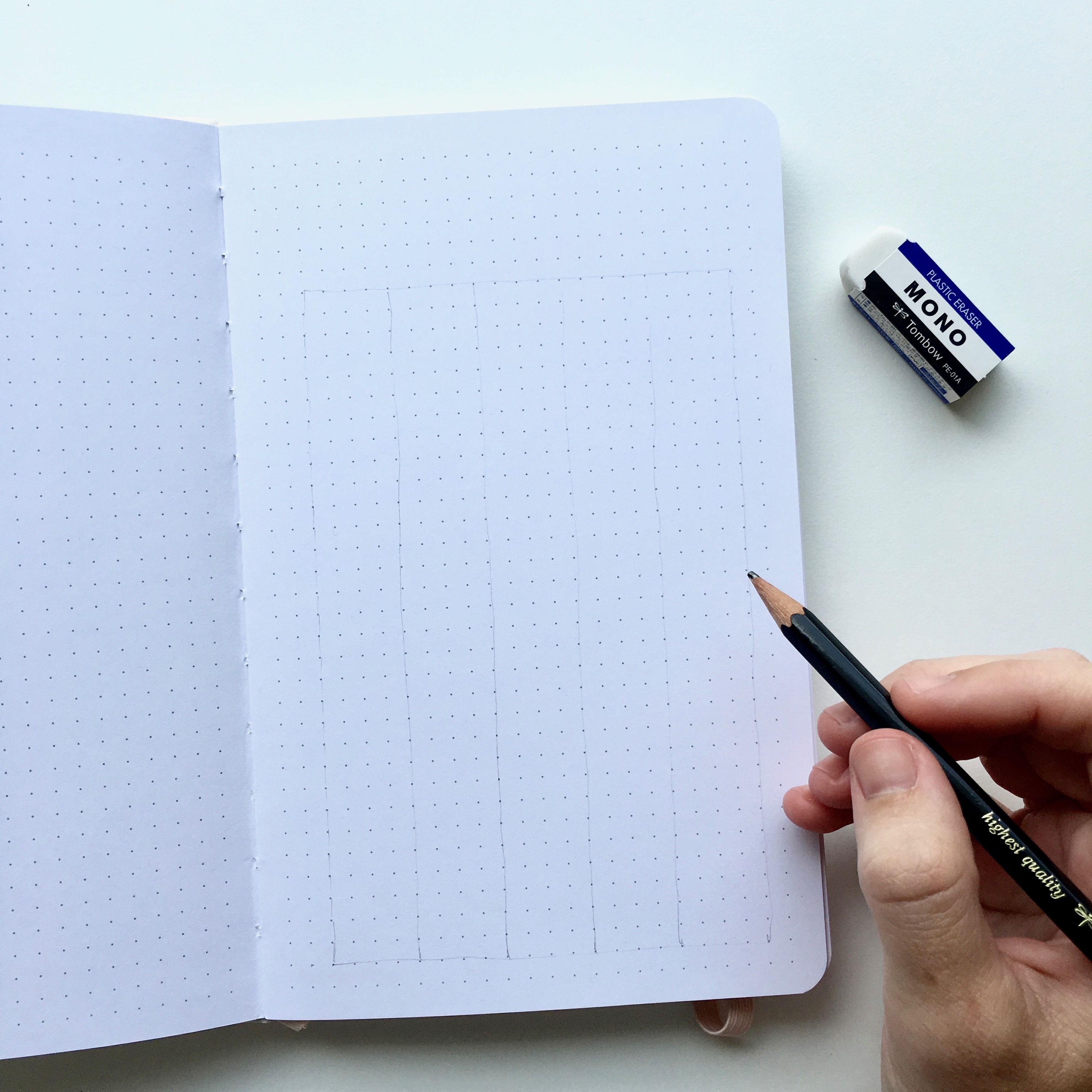 Step 2
Once you get the design just how you want it, ink in your page design with your ruler and MONO Drawing Pen. Erase any pencil marks afterwards with your eraser.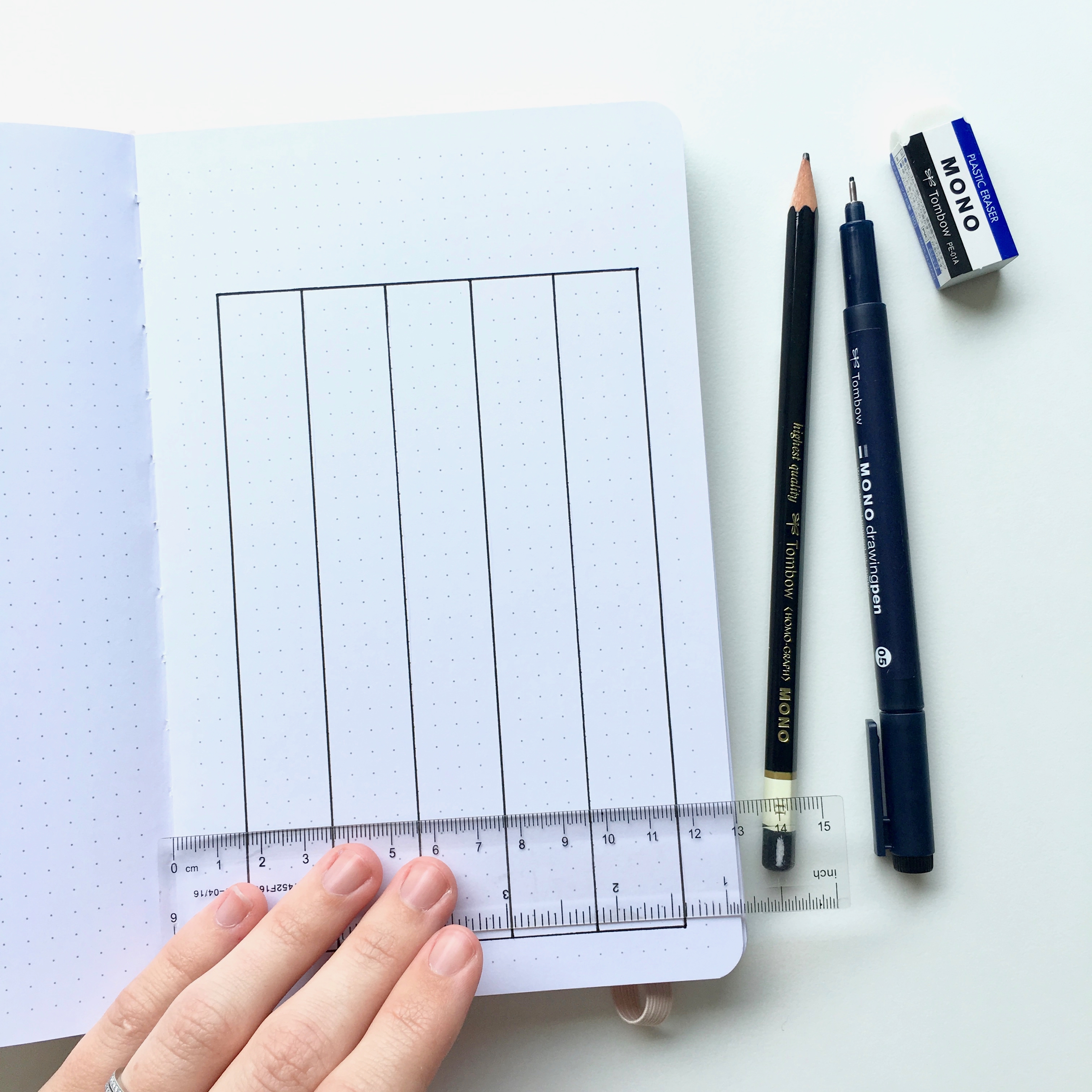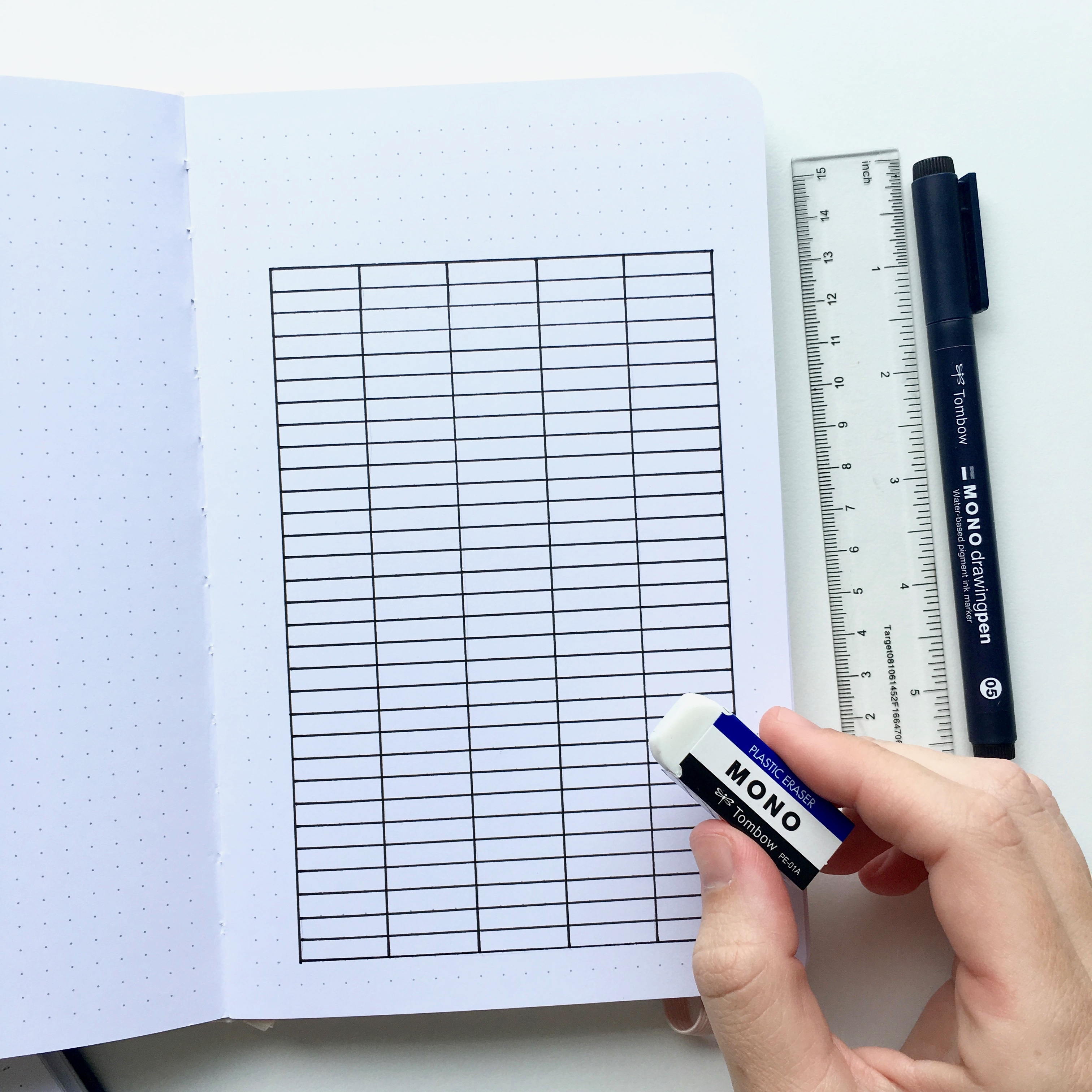 Step 3
Add in the numbers of your days on the left using your MONO Drawing Pen.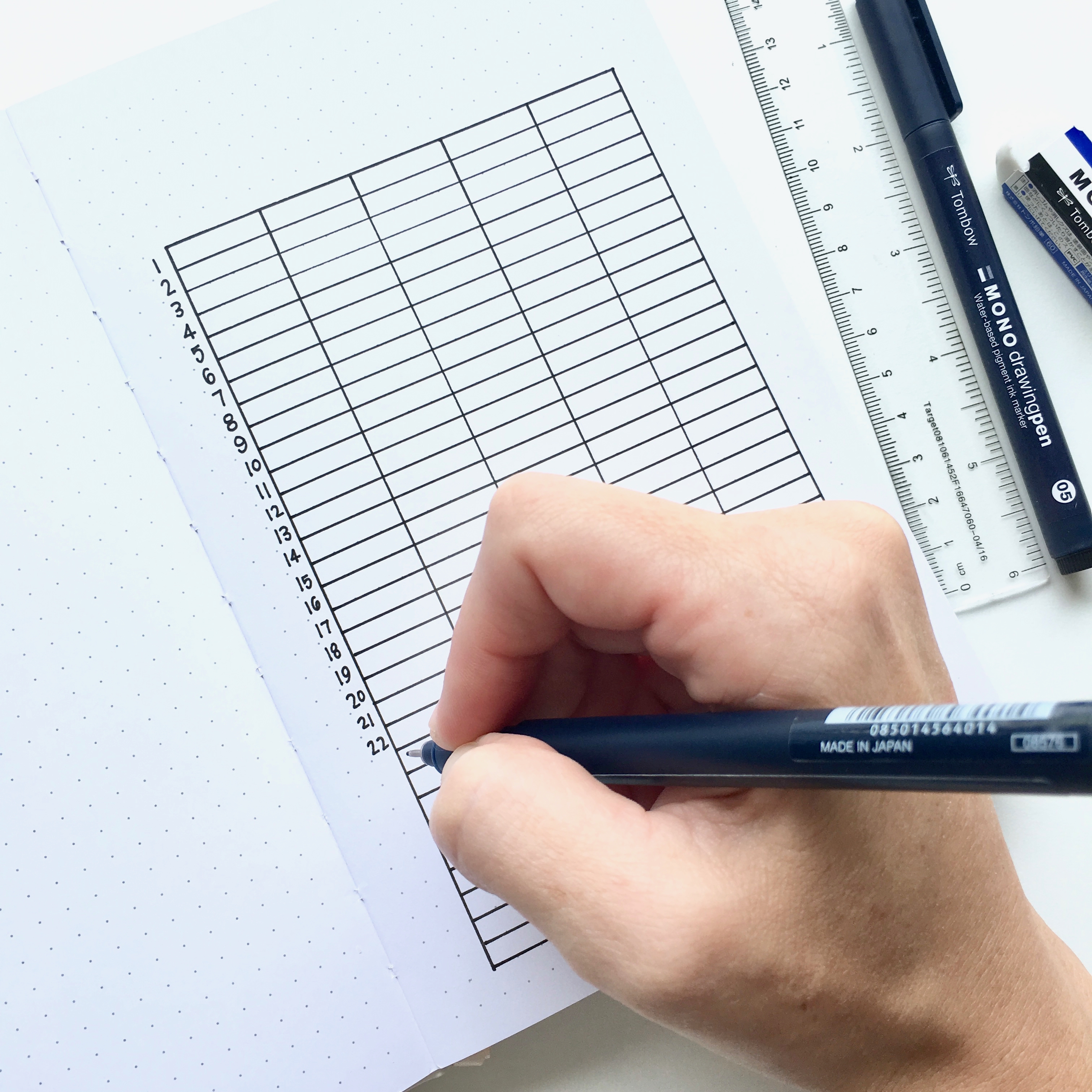 Step 4
Cut out your emoji mood faces. Using your Tombow Power Mini Glue Tape, adhere them to the top of each column.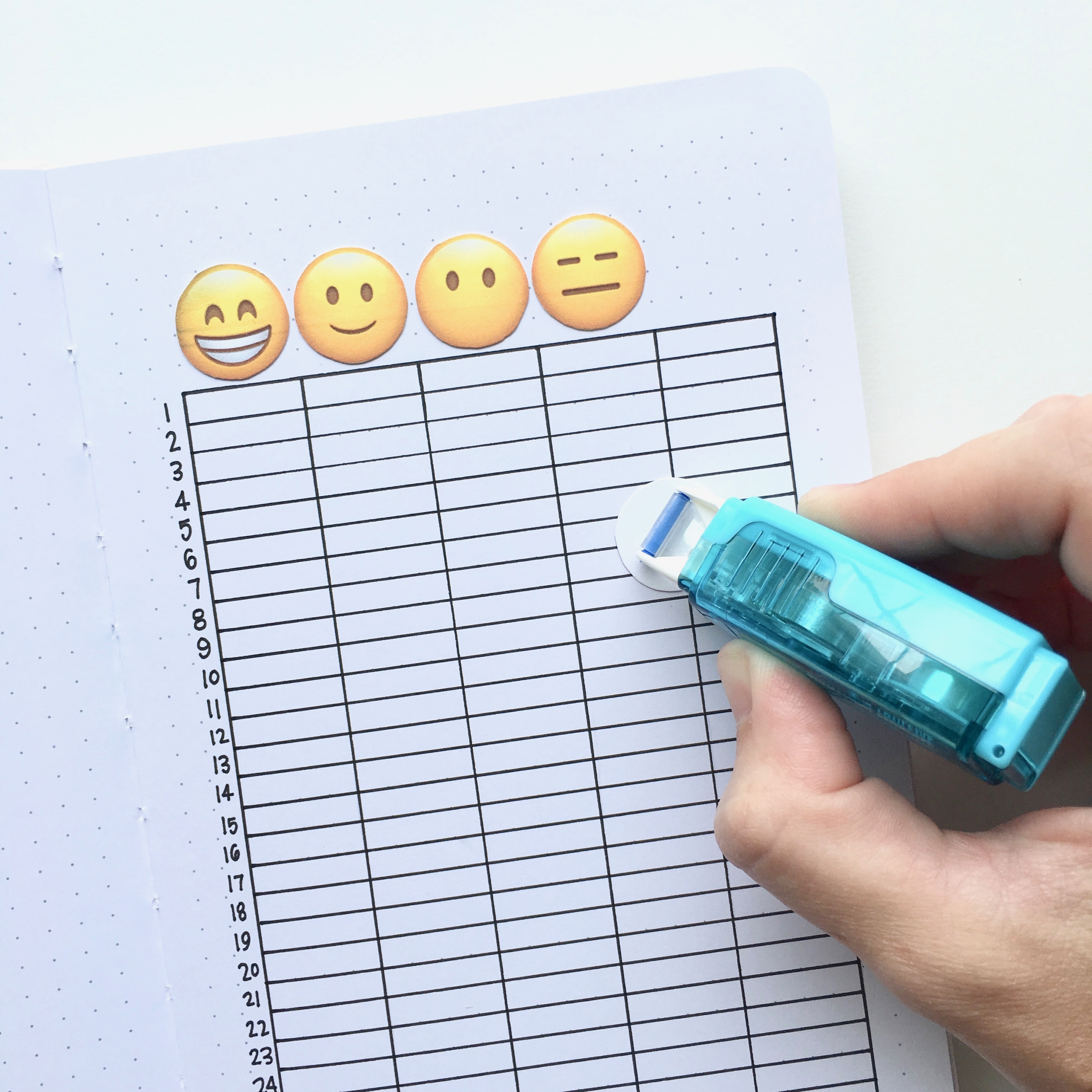 Step 5
Write in your "Emoji Mood Tracker" title at the top of your page with your Fudenosuke Brush Pen.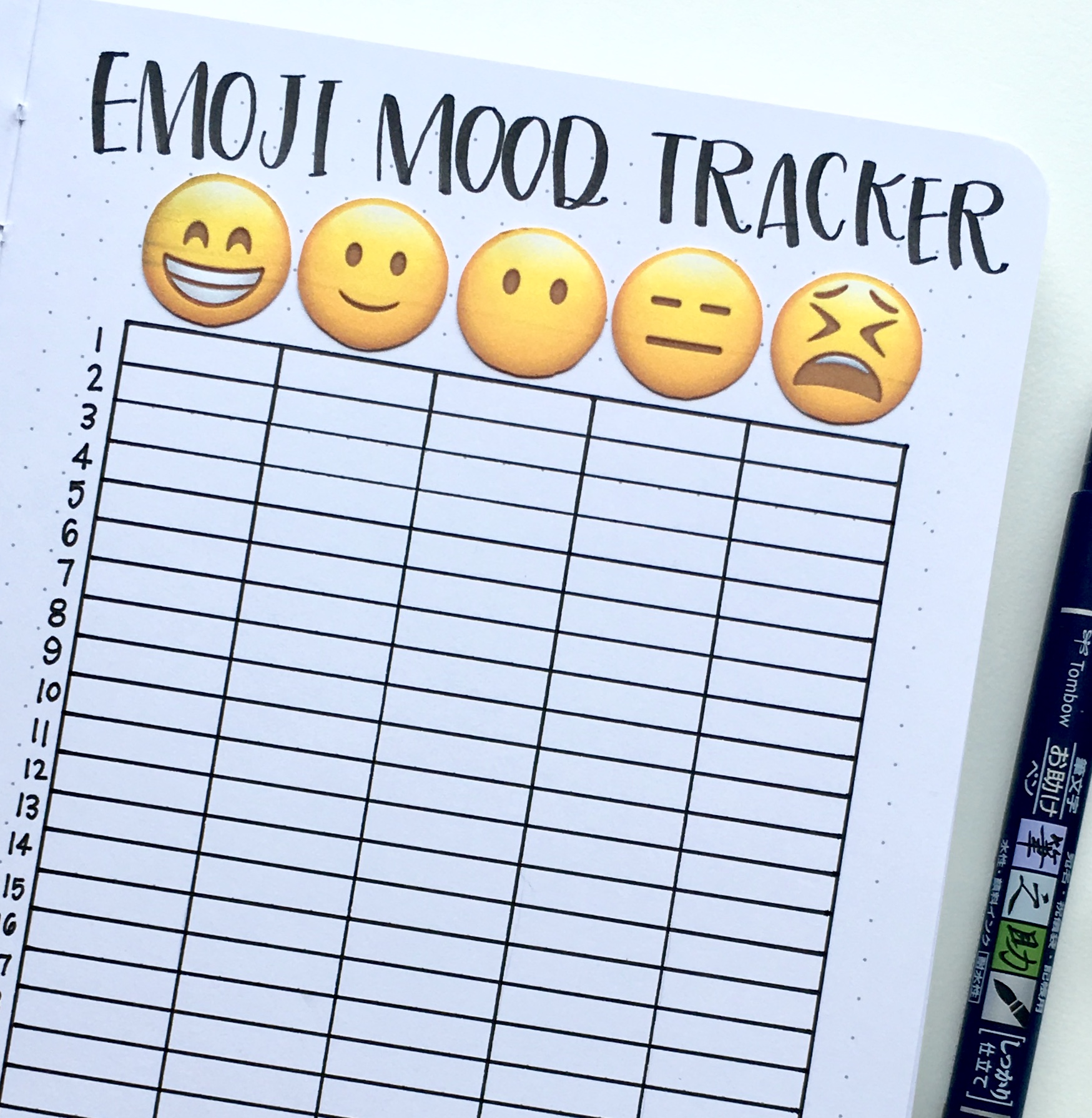 Step 6
As the days go by, fill in your mood tracker using your MONO Edge Highlighters. At the end of the month, look back and see how you did. What days were good and which were bad? What factors or stressors made you feel that way? Mood trackers are a great tool to become more aware of how you're feeling so you can achieve better health and self awareness. And they are also great for younger children to help become self aware and learn about the different emotions they feel.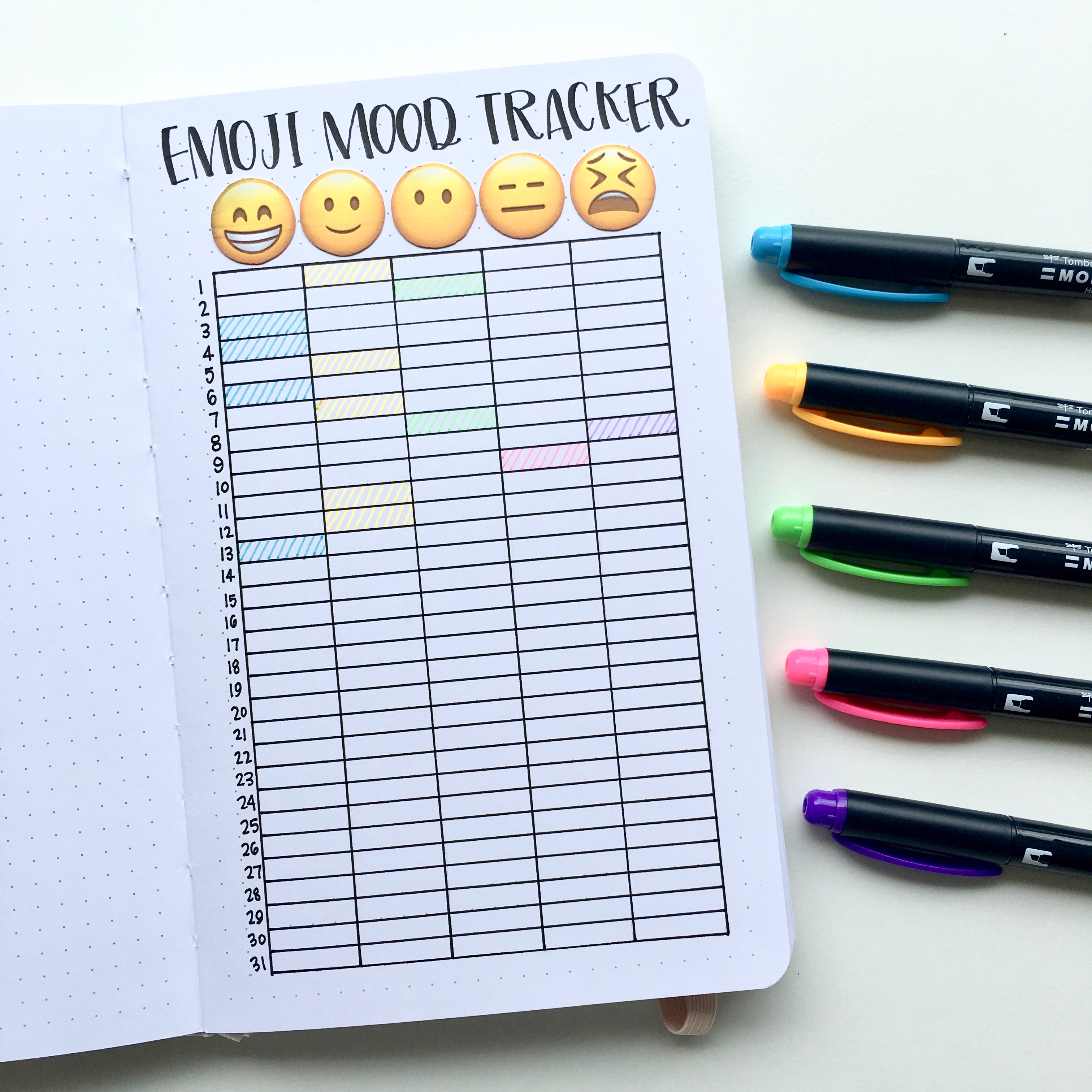 I hope you found this Emoji Mood Tracker page inspiration helpful. Have you ever used a mood tracker before? Tell us below if you enjoy using them! If you want to see more bullet journal inspiration like this make sure to check out @studio80design!
Adrienne
Studio 80 Design