Hey everyone, it's Katie from Studio Katie here! Are you ready for the spring equinox and the start of (hopefully) warmer weather? Today, I'm going to show you how to create a Spring Bucket List Journal Spread in your dot grid journal!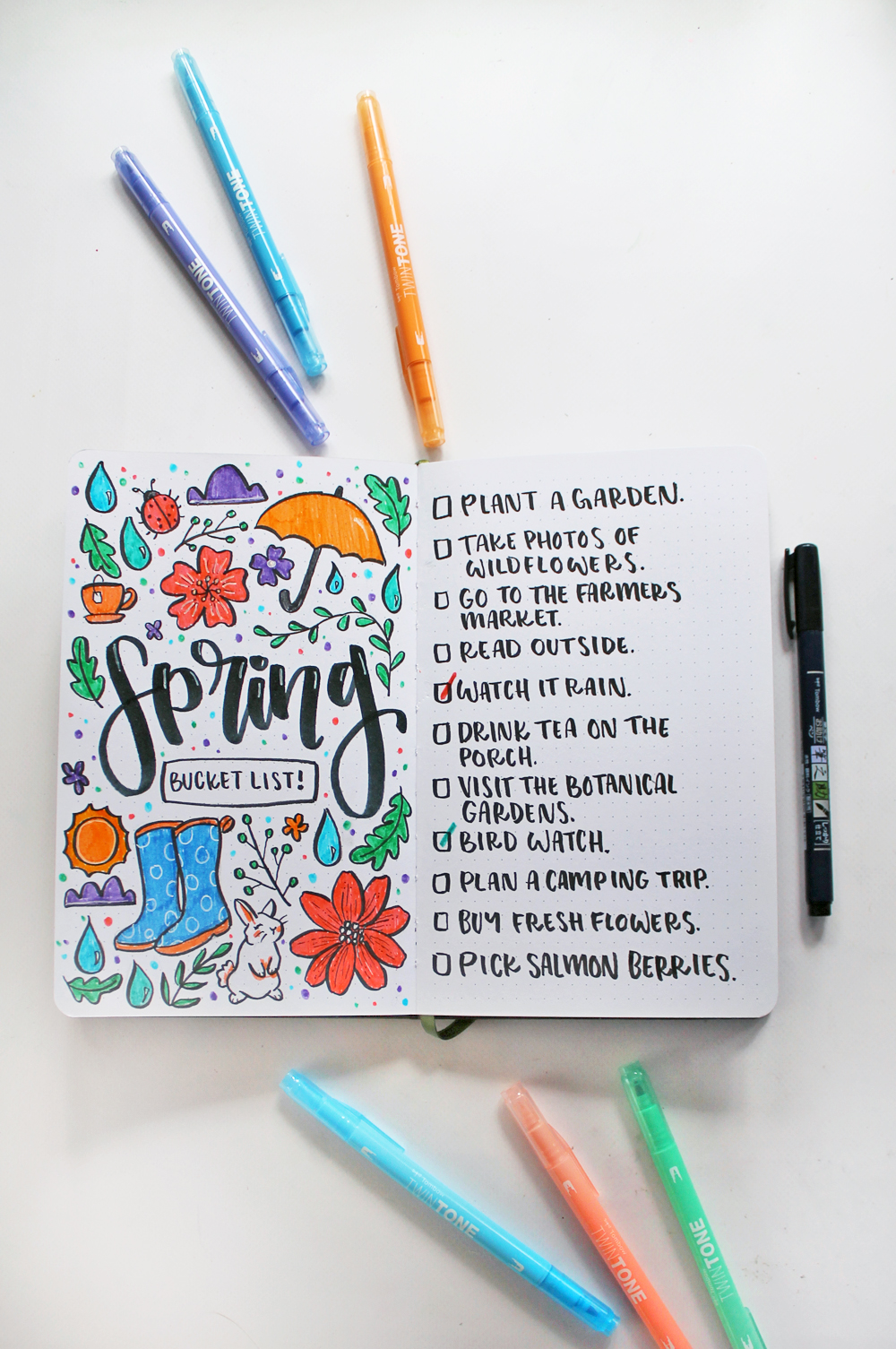 Supplies:
How to create a Spring Bucket List Journal Spread: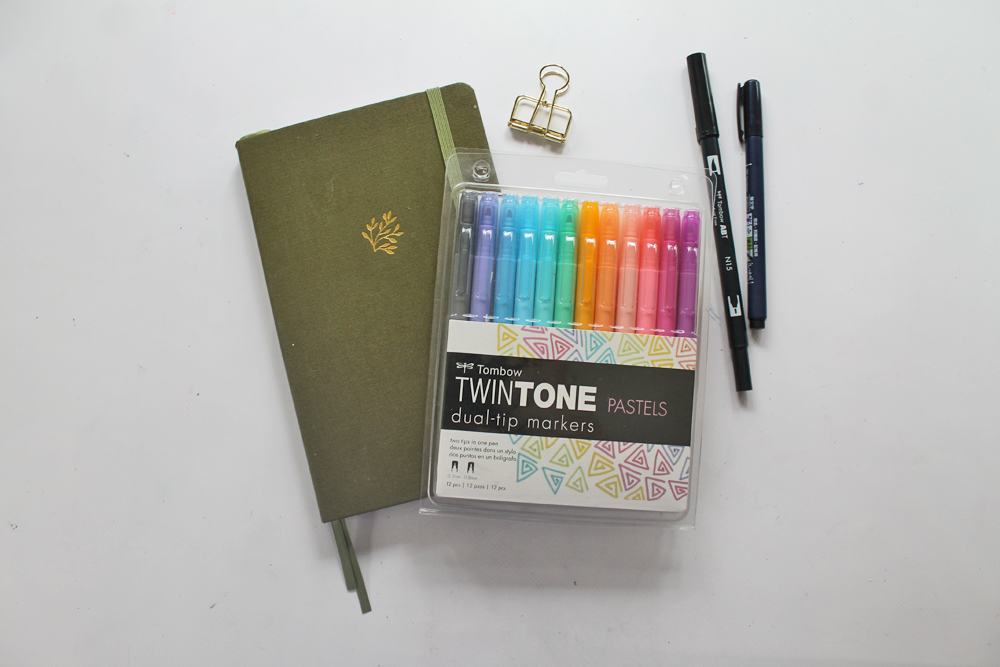 Step one:
Start by sketching out your favorite things about spring! These don't have to be elaborate, just think easy and fun doodles!
Ideas: Flowers, vines, clouds, raindrops, bugs, sunshine, rain boots, baby animals, umbrellas, etc. Anything that makes you think spring is here!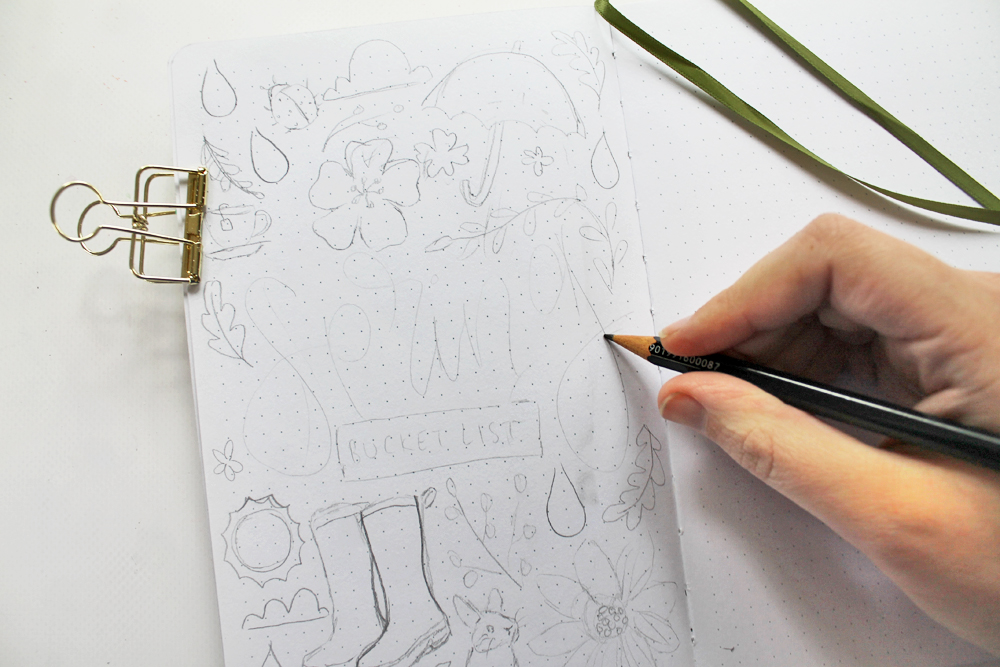 Step two:
Use your black Dual Brush Pen to hand letter the word " spring" in a big bold font. Underneath that use the Fudenosuke to write out "bucket list" in a smaller font. It can even be in a little label box like I did.
Next, go over your doodles using the Fudenosuke Brush Pen. The reason I love using the Fudenosuke to draw with is because you get such awesome tapered lines.
Learn my 5 tips for Drawing with Fudenosuke Brush Pens here.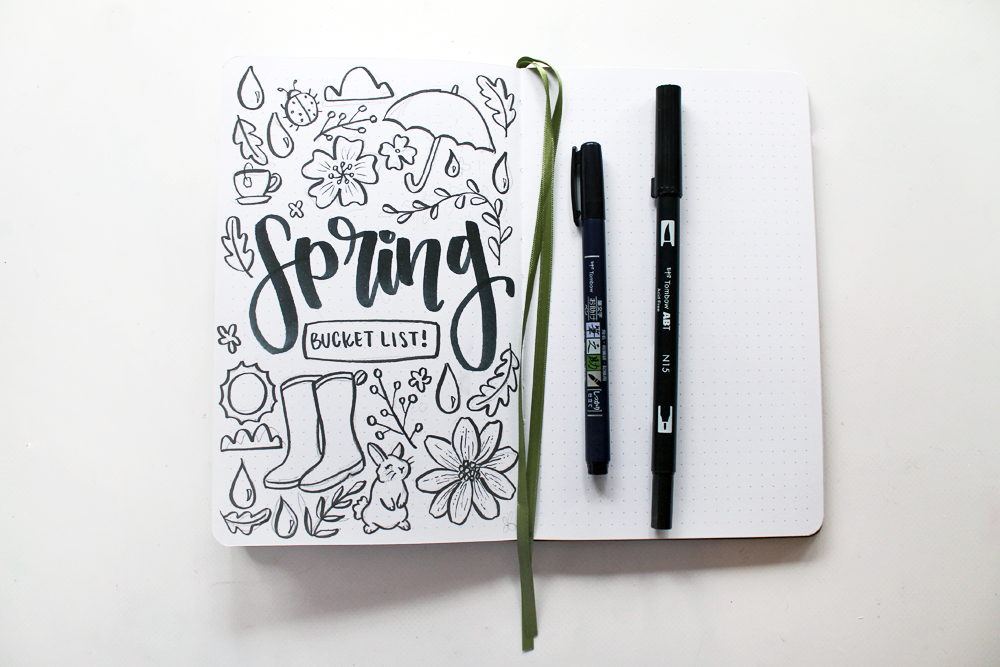 Step three:
Time to add color! I'm using the Pastel TwinTone Marker Set. I love that they're a bit brighter than the traditional pastels. Brighter colors are more my style. 🙂
The ink in the TwinTone Markers are also great for task journaling! It's a water-based ink, so it won't bleed through most papers.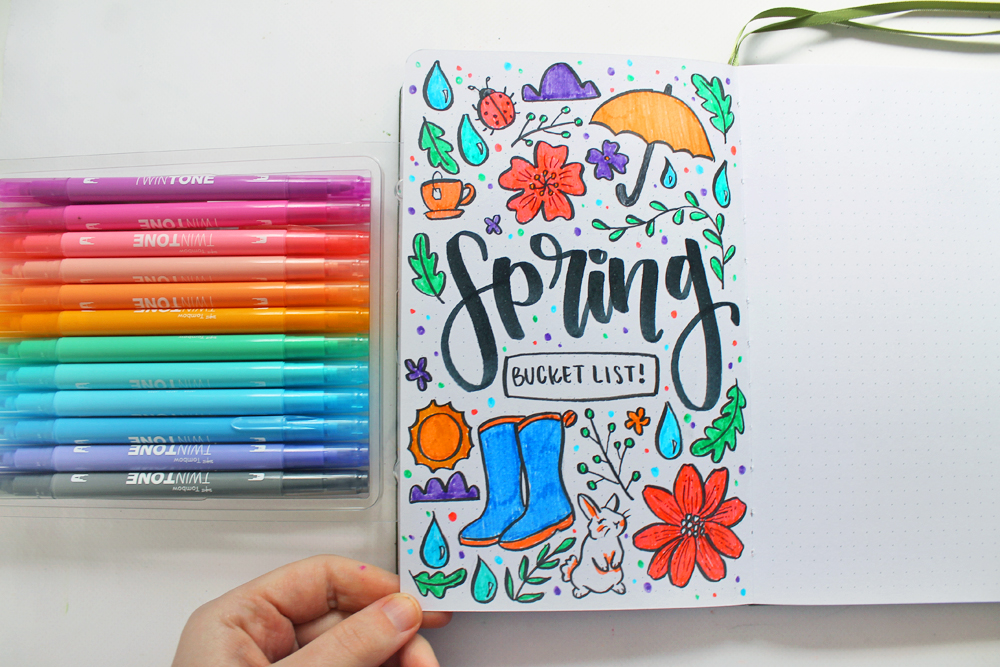 Step four:
Now that we've colored in all of the doodles, it's time to add the bucket list to the right half of the page. Just write them in your handwriting with the Fudenosuke Brush Pen!
Do you already have a list of activities you want to do this spring? They don't have to be big events. You can include little things like sitting on your porch.
Here are a few ideas:
Planting wildflower seeds
Visiting your local farmers market on opening day
Taking a hike
Watching it rain while reading a book
Visiting the botanical garden
Making spring cards to send to friends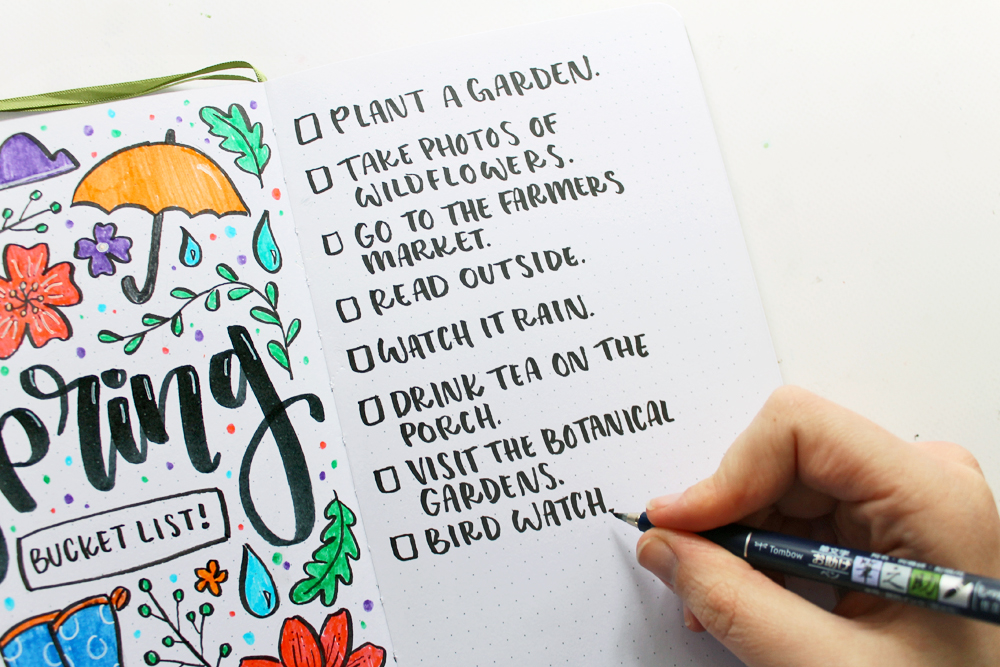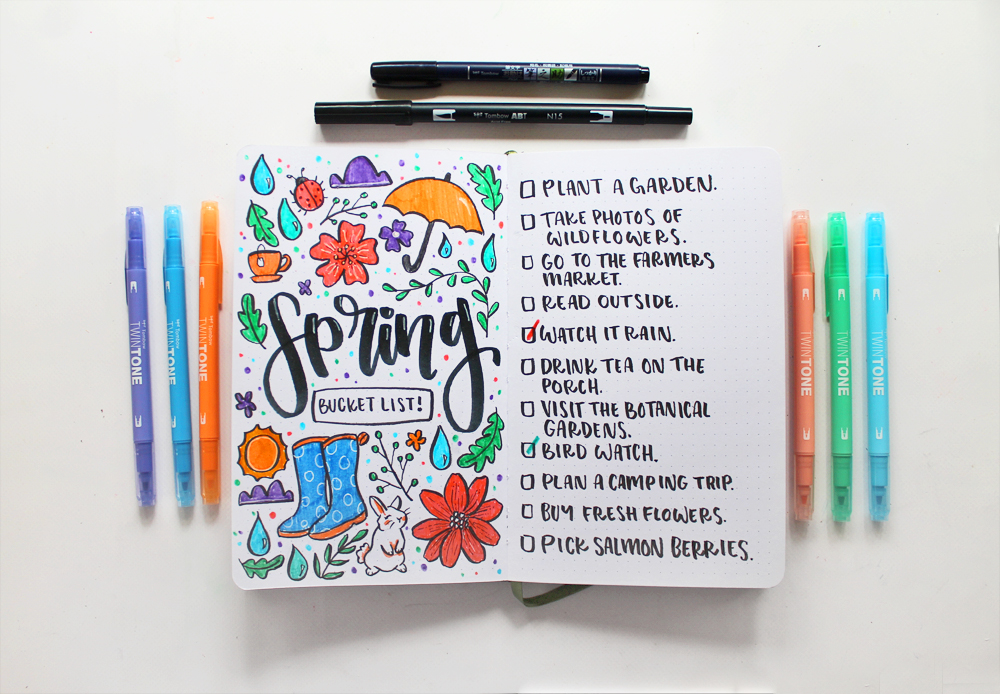 When you've finished one of your activities, use one of the coordinating colors of TwinTones to check it off!
What's on you list? If you make a page inspired by this, feel free to post it on your social media and tag us: @tombowUSA & @studio.katie.
Want more dot grid journaling projects? Check out these from our blog archives: