Hello Super Tombow Fans! I'm Jennie! This week the Super Design Team Heroines are using their crafty super powers to create Super Hero Projects! My favorite comic book heroes are the X-Men! So I created a X-Men Fan Art piece using Tombow Irojiten Colored Pencils.
Materials:
Step One:
Using the Tombow MONO Drawing Pencil Set, draw your image. To erase minor details my favorite eraser is the Tombow MONO Zero Erasers.  As you can see, I used lines to make the eyes even. For my X-Men Fan Art piece, I decided to draw Polaris. She is one of the most underrated and complex characters in the X-Men Universe!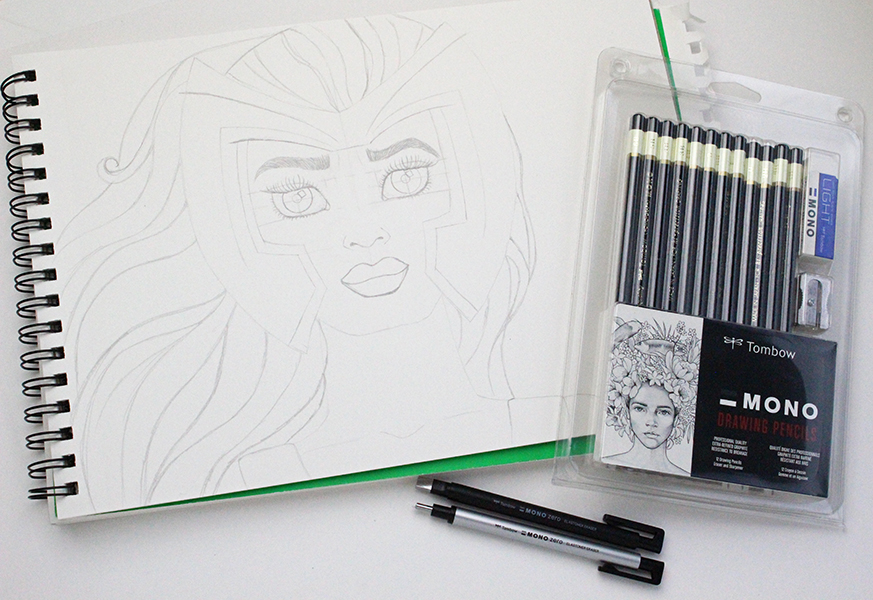 Step Two:
Use the Tombow MONO Drawing Pens to line your work. To erase the lines I used the Tombow MONO Light Eraser. I love how some artists use the Tombow Fudenosuke Brush Pens to sketch! After trying it on this piece, I will definitely do it again!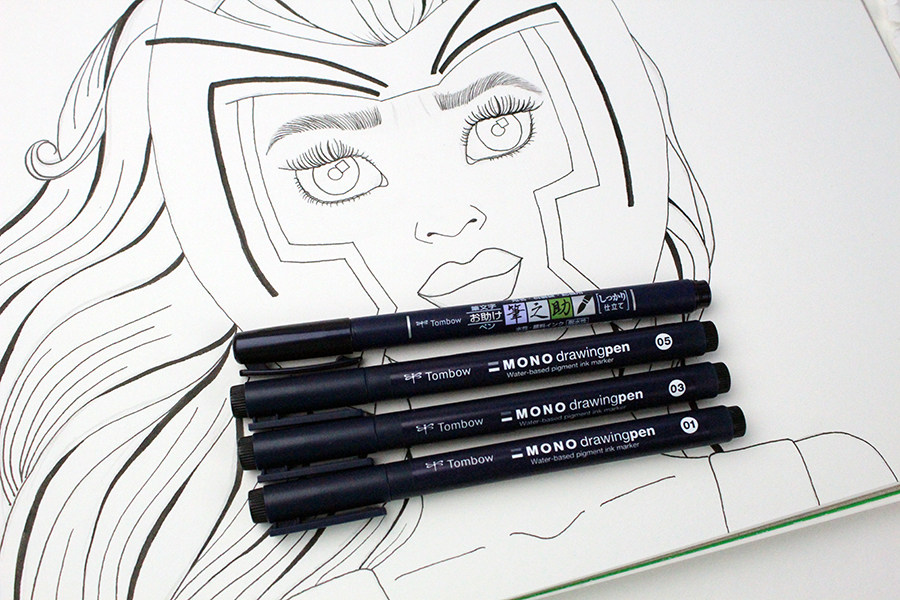 Step Three:
The Tombow Irojiten Colored Pencils are available in 90 gorgeous colors! I used so many greens on this piece! I left a few parts without coloring to show where the light hits her helmet. But on other parts I used black to create hard shadows.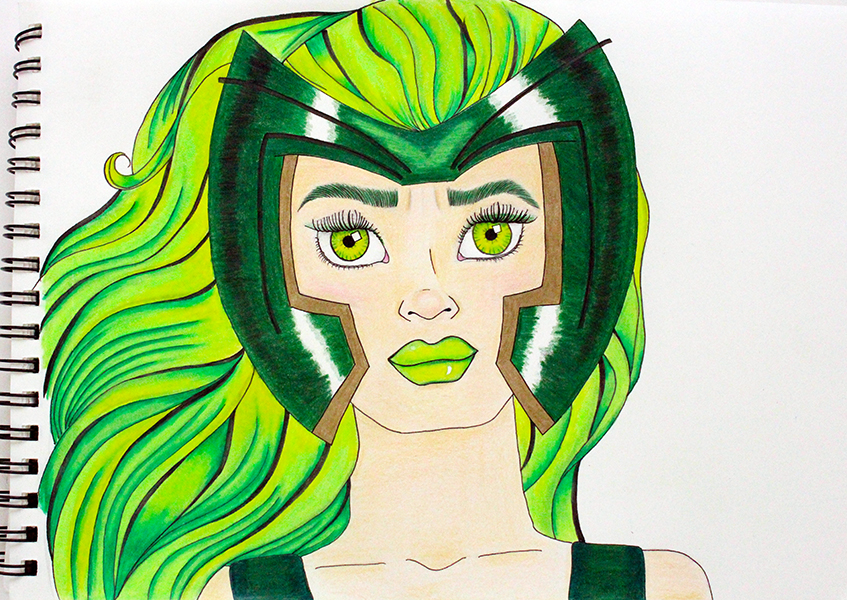 On the gold piece, I used the Tombow 1500 Series Colored Pencil. This gold is gorgeous and sparkly! On the left, you can appreciate how shiny it is. Since she is a character that is often conflicted I drew her face with a worried expression.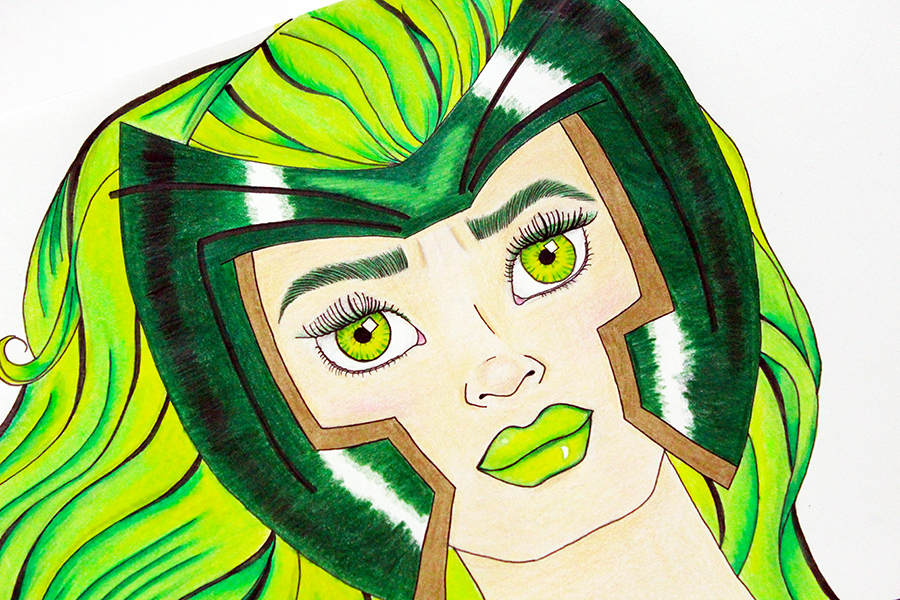 You can get a few tips for drawing faces from this post by Katie Smith. I hope you have a super week! Take Care!