Hey y'all, who's excited about Summer? Katie here, and today with a Summer Happy Mail DIY! I am showing y'all an easy way to sketch girls with sunglasses and how to use them to make super summery and fun envelopes for Summer mail!
How to Draw Cool Girls with Sunglasses: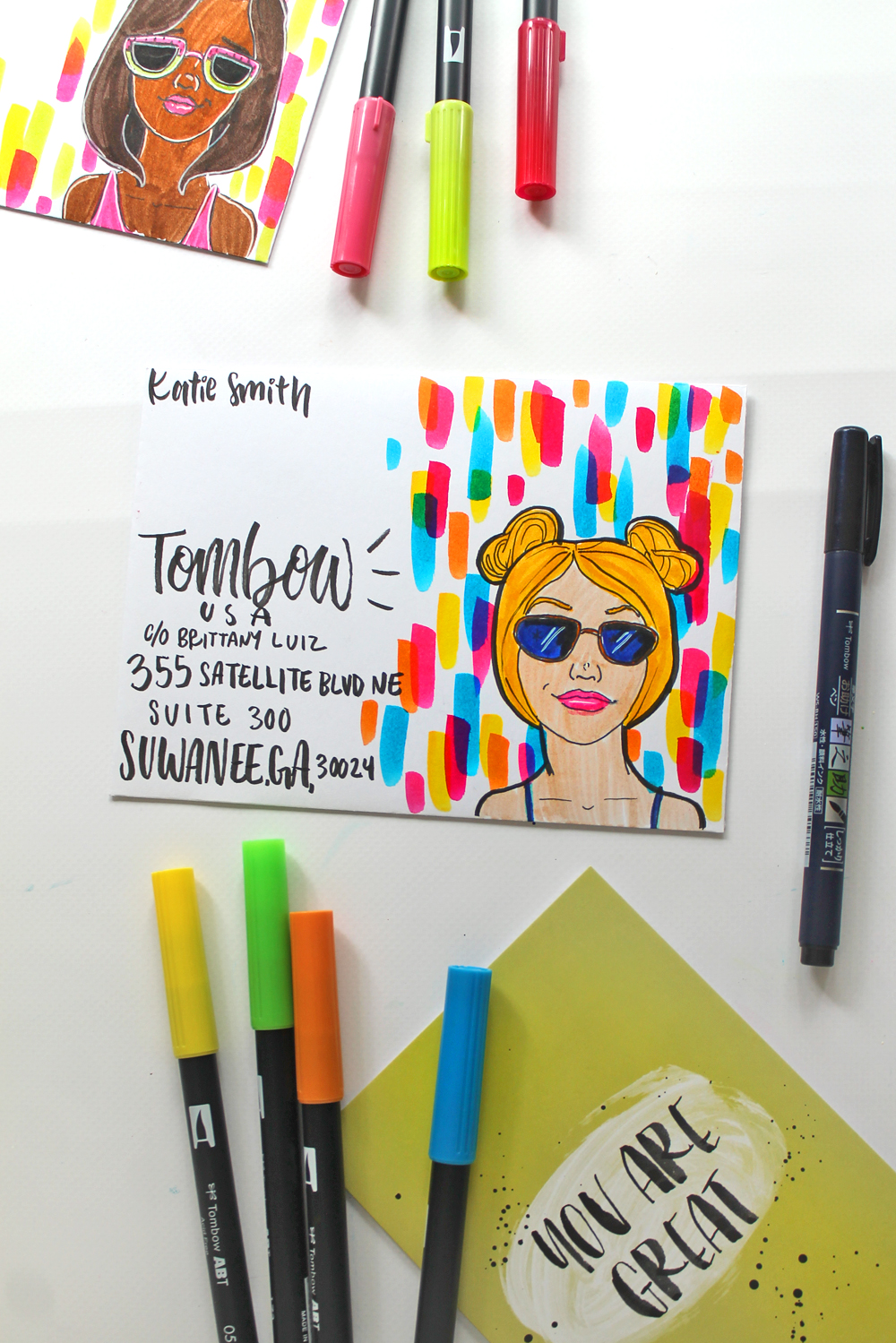 Supplies:
Doodling girls are my favorite! and you can easily make them Summer-y (and skip on drawing eyes!) by giving them some cool sunglasses! Here's how:
Using a MONO Drawing Pencil, start by sketching the outline of the head and neck. Next, add on the sunglasses, nose and mouth, and then give her some hair!
Be creative and try experimenting with hairstyles, and try out a few different style of sunglasses too!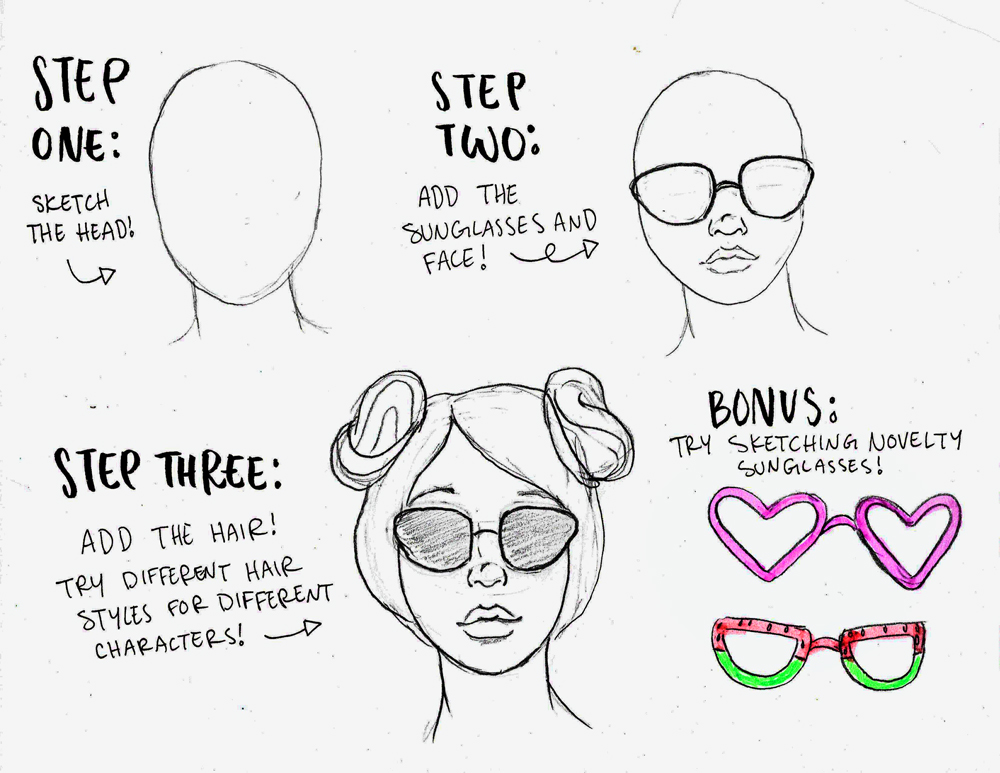 How to Doodle Summer Happy Mail Envelopes:
Okay, now that we know how to sketch the girls, let's add them onto envelopes!
Step one:
After sketching them out with pencils, go over your lines with a MONO Drawing Pen.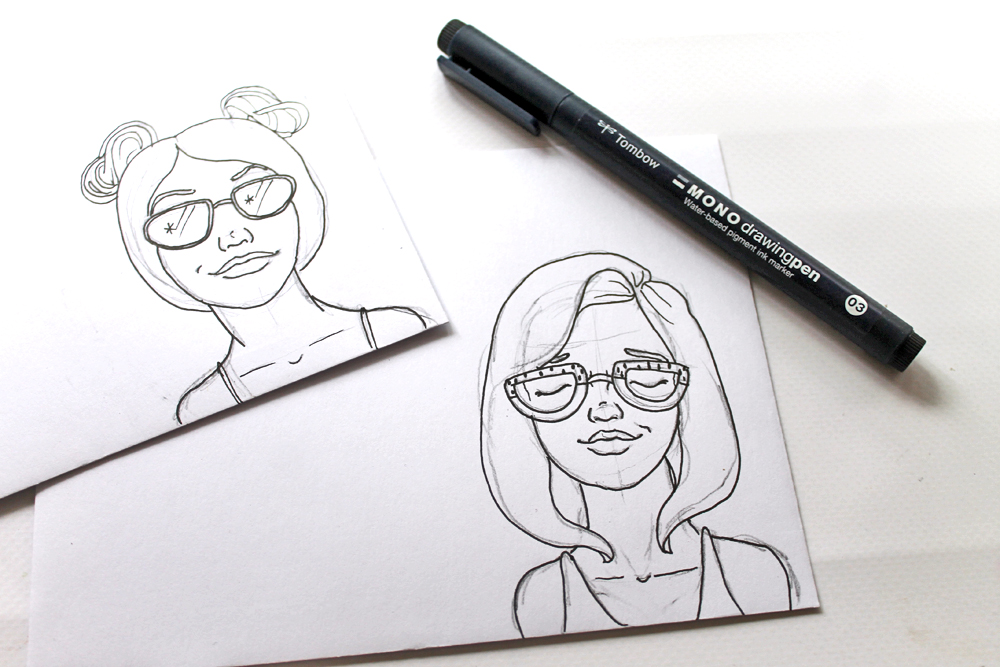 Step two:
Now color them in! I used a few different colors of Dual Brush Pens: 942, 947, 879, N25, 025, 743, 173, 565
I colored them directly onto the envelope for vibrant colors, but you can also use the Colorless Blender Pen for softer colors and blending. Learn how here.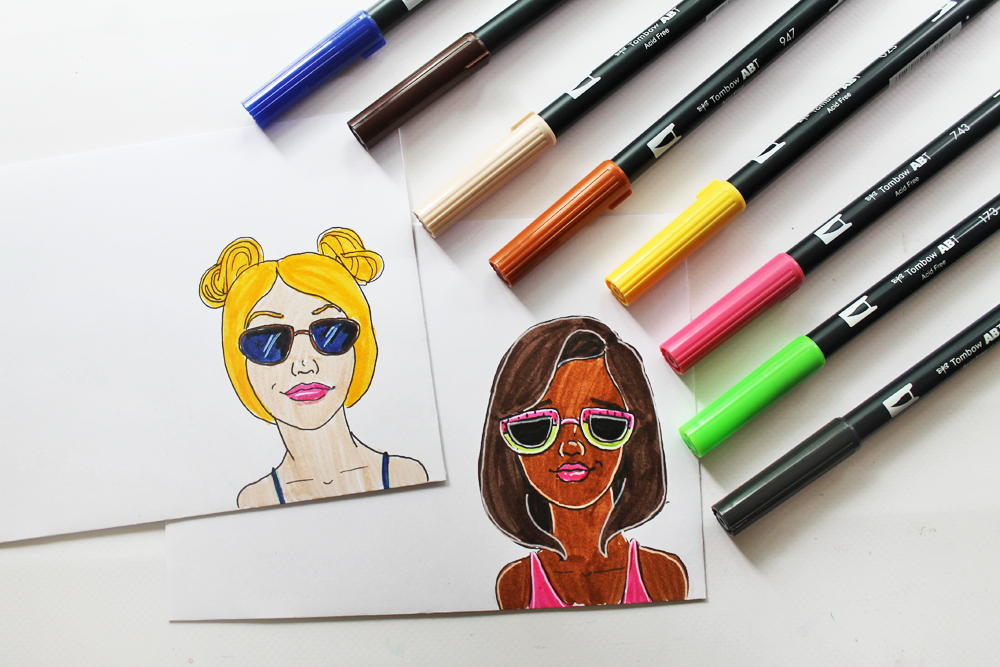 Step three:
Now let's add a fun abstract background! This is so much fun you guys, I'm using the colors from the Bright set for this, because those colors just scream "Summer!" to me.
Start by using the brush tip of the Dual Brush Pens to apply strokes of color to the envelope, around your girl. I like to start with the lightest color, in this case, 055.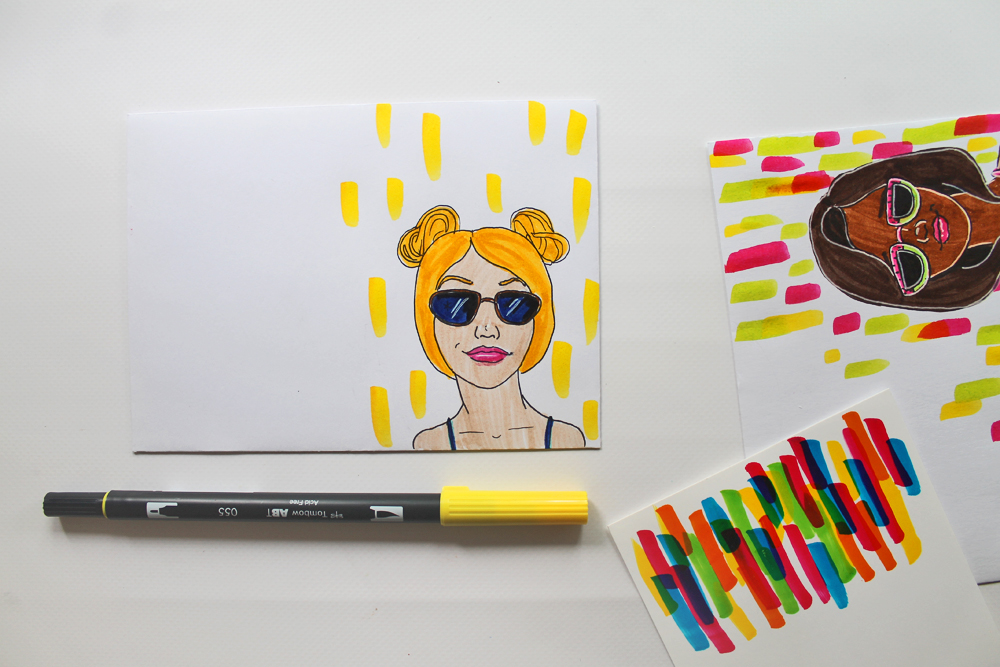 Step four:
Now continue adding strokes of color to your envelope, layering them and placing them around your girl. When you layer the colors, you'll get new colors!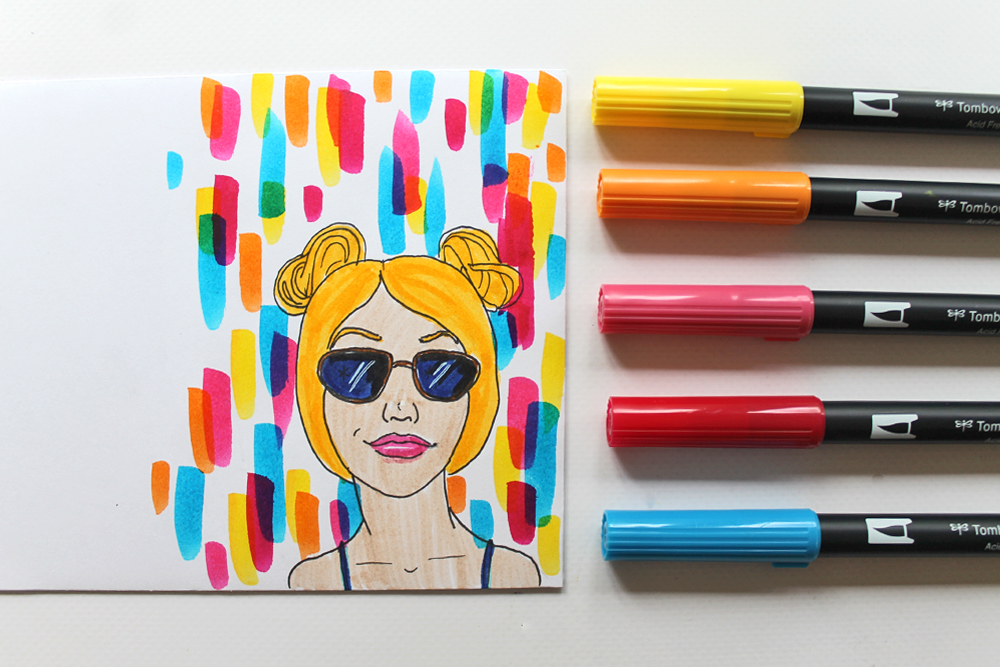 Step five:
To finish them off, use a Fudenosuke Brush Pen to hand letter on the address of your friend, or whomever you're sending this Summer happy mail to!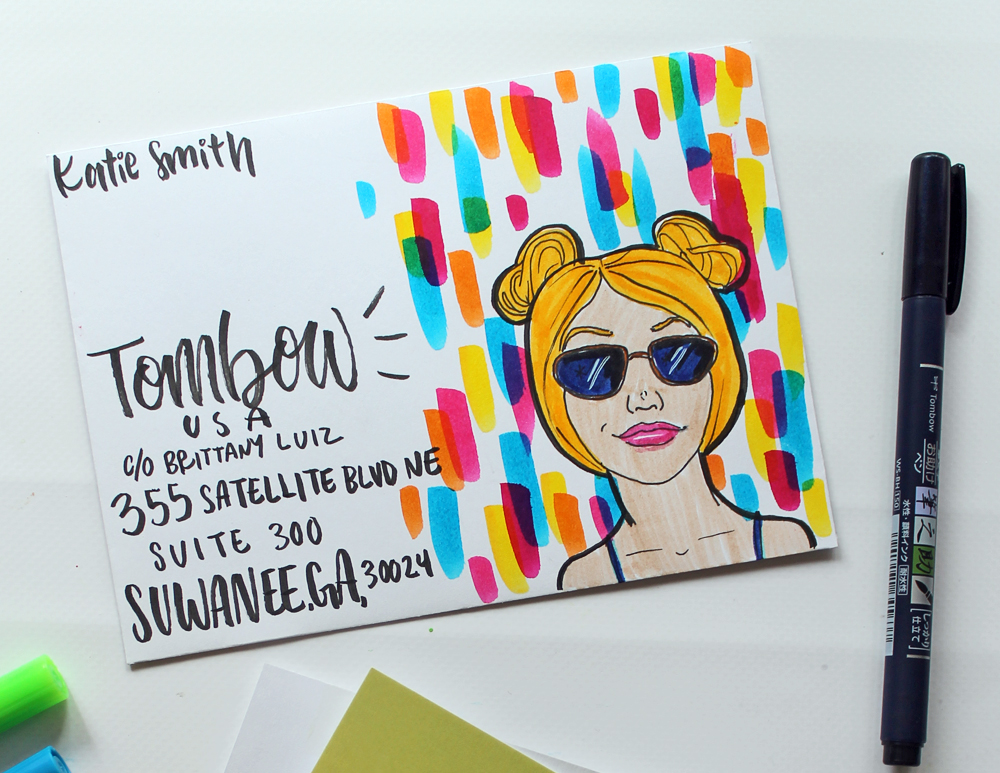 If you want even more happy mail ideas, check out these 10 Happy Mail hacks from Lauren!
I hope you enjoyed these! If you make your own "sunglasses girl" doodles, please tag us so we can see your work, @Tombowusa and @studio.katie!