Hi everyone, it's Bonnie from Archer and Olive! This is such an exciting week for me, because it's all about planners! Bloom Daily Planners to be exact. I love these planners. Not only are the designs adorable, but there are so many options of planners to choose from. Today I'm going to show you 3 different ways to use your planner that will improve your productivity (Even Archer is excited to use Tombow Dual Brush Pens).

To start, you will need:
#1. Monthly Overview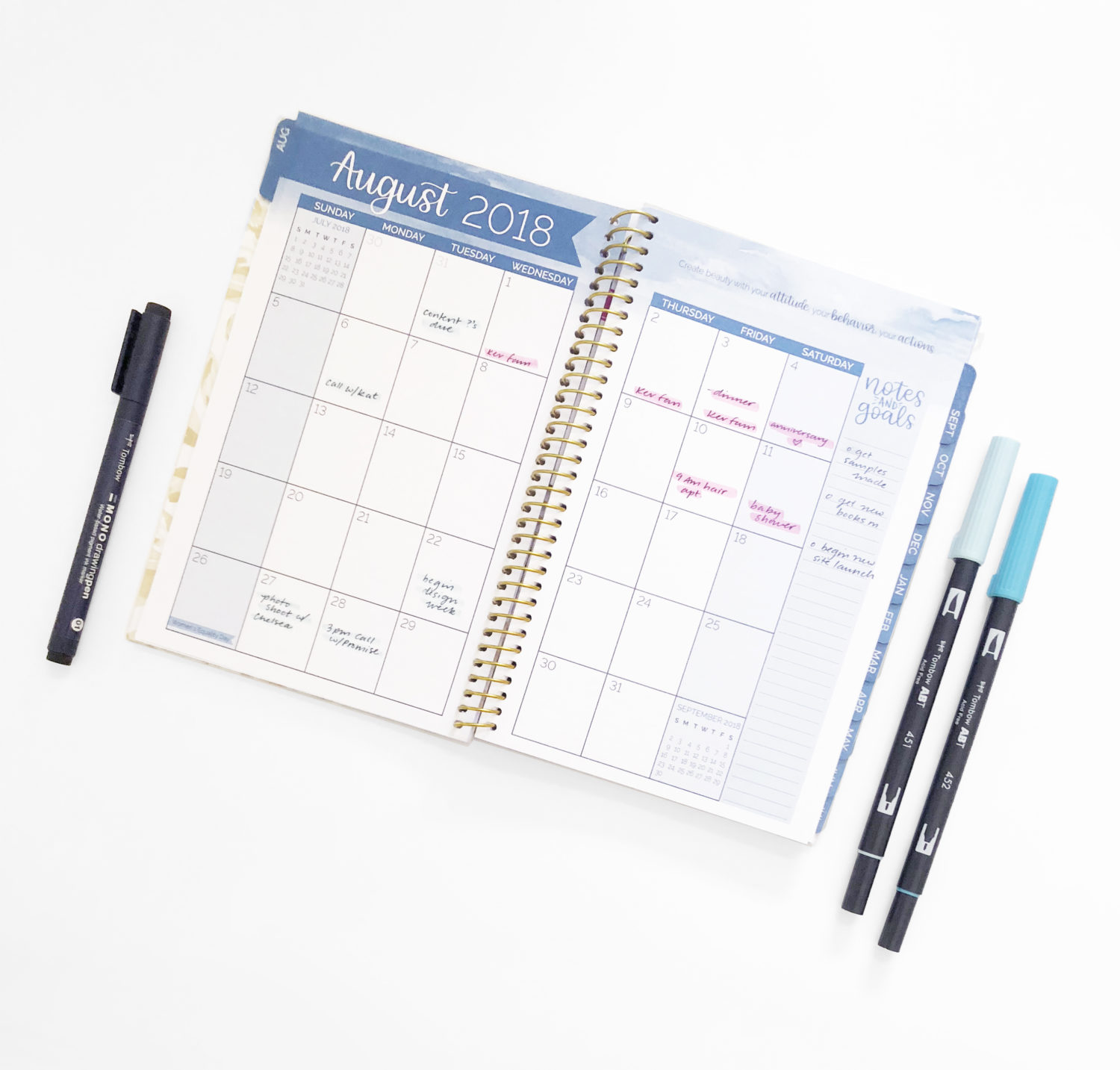 The Bloom Daily Planner Academic Planner includes a monthly overview, which is great for scheduling out the longer tasks, and remembering important dates. The weekly overview is perfect for planning out your day-to-day. Use the Tombow Dual Brush Pens to color code. I'm using pink to highlight personal tasks and blue to highlight work tasks.
#2. Daily Planner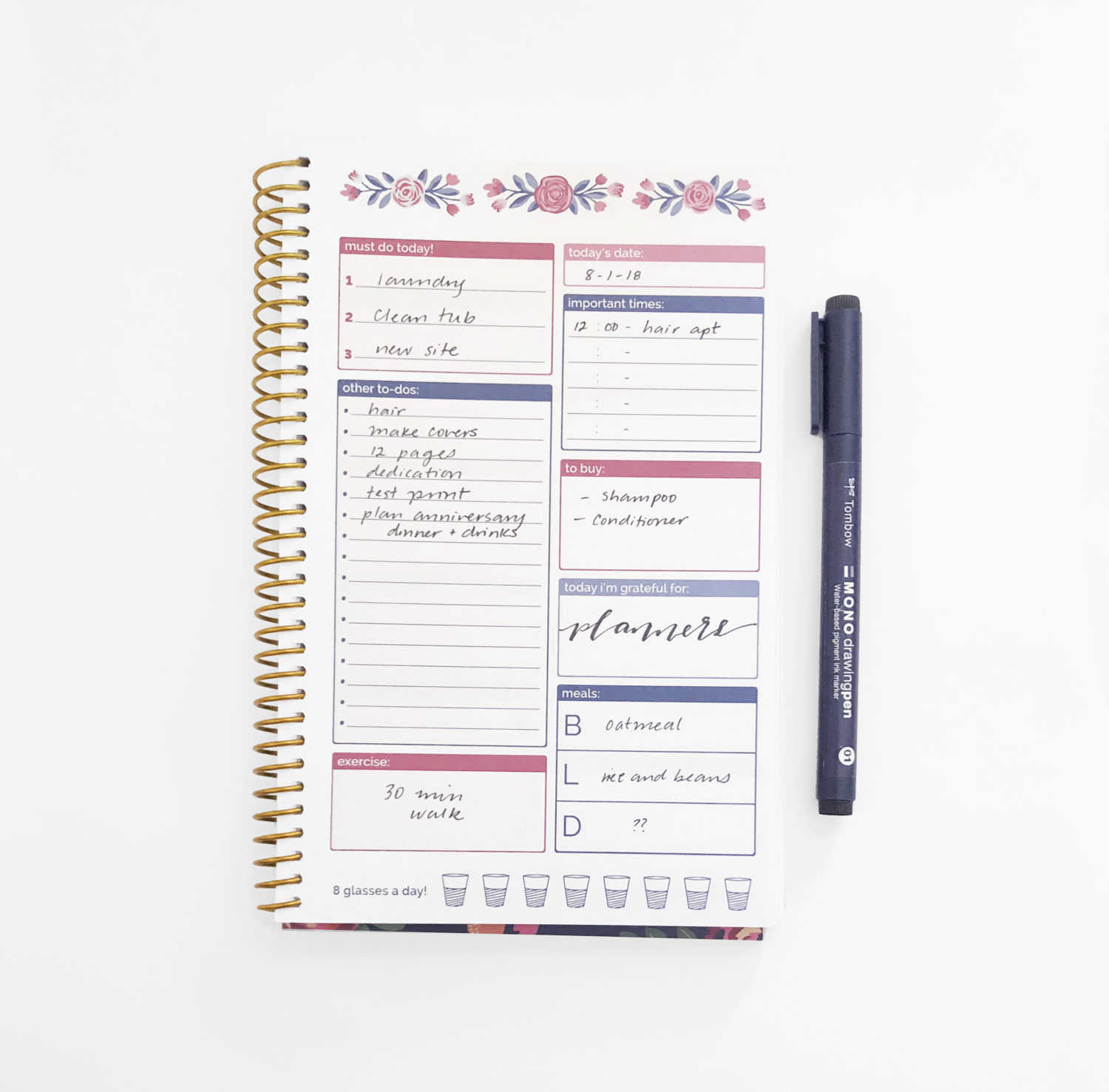 This is my favorite Bloom Daily Planner! Each page helps you organize your day. There's even a place to track exercise and water intake (which I need more of both)! The Tombow MONO Drawing pPen is the perfect pen to use with this planner. There is no ghosting or bleeding.
#3. Meal Plans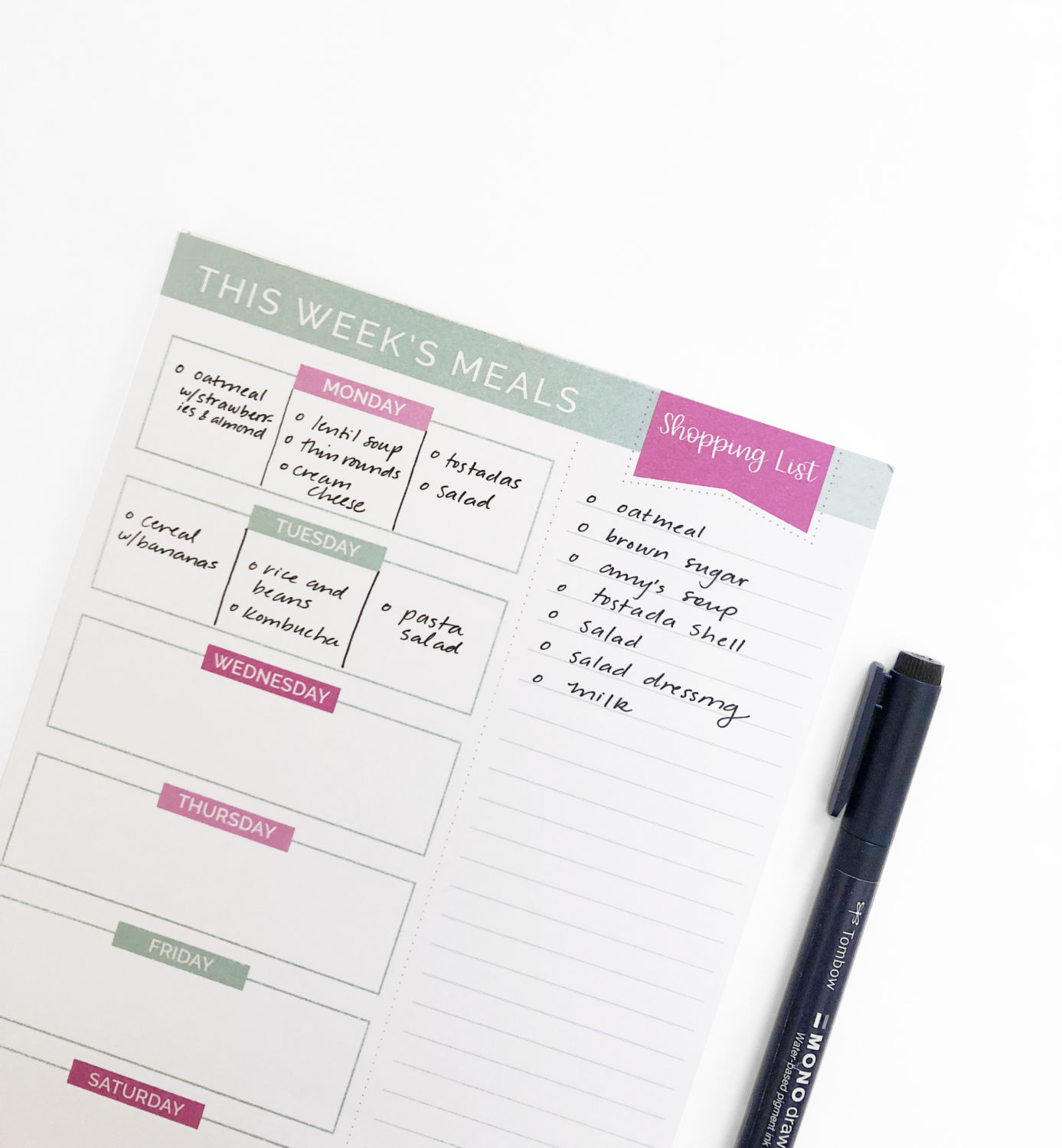 This notepad takes all the stress out of weekly meal planning.  Use your Tombow MONO Drawing Pen to divide each box into 3 different sections (one for breakfast, lunch, and dinner). There's even a section on the right hand side for groceries!