Hello hello! Jessica from BrownPaperBunny here to show you how to make this cute little housewarming card using Tombow MONO Drawing Pencils! It's perfect to send to someone who's moving, going off to college, or maybe just bought their first home! Here's what you'll need to get started:
Supplies: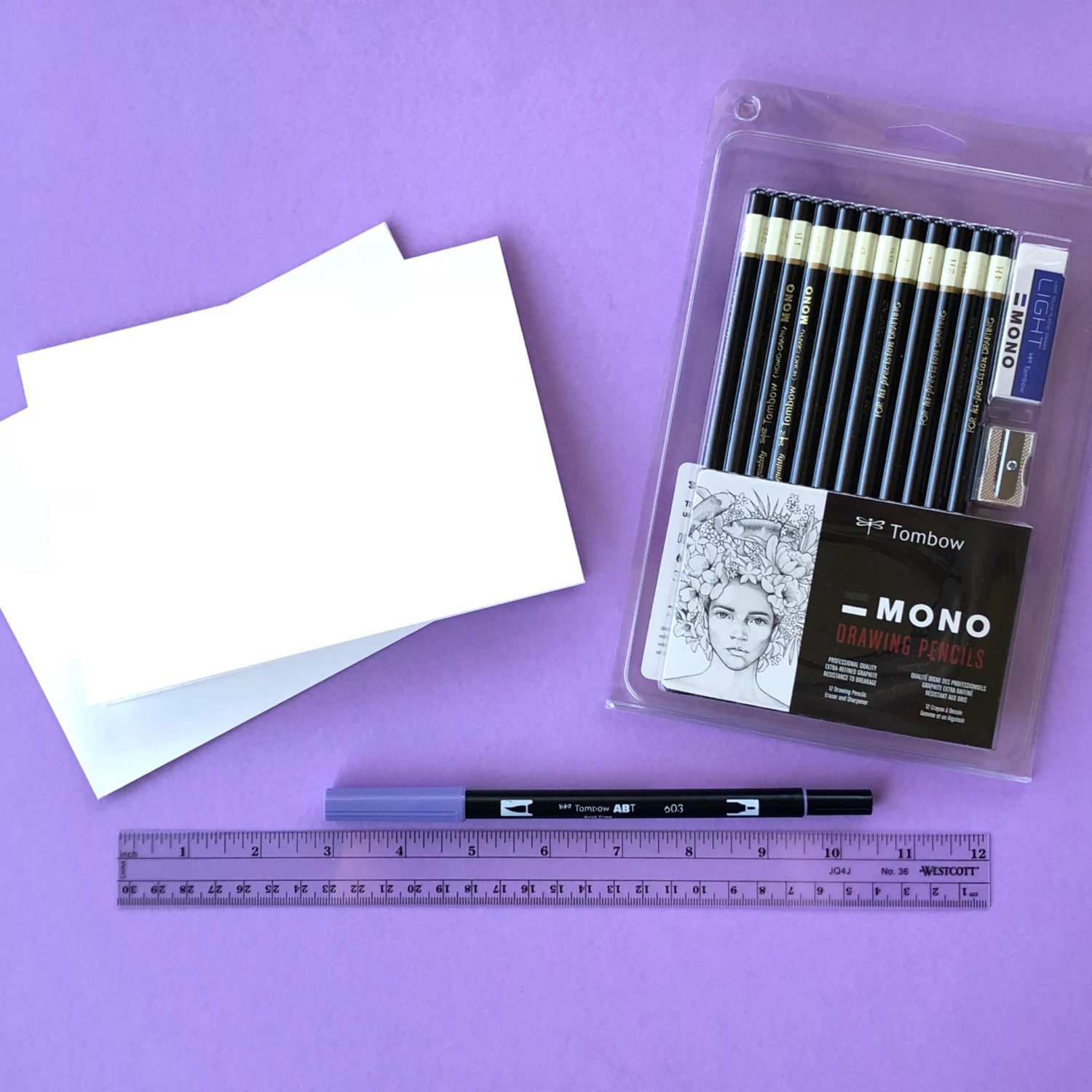 Step 1: Sketch Your Design
The first step is to sketch out your design on the front of the card. Get creative with the style of house (or houses) you draw. And if you are worried about drawing, don't be. Houses, in particular, are just a series of lines, squares, and rectangles. It will be easy, I promise! If you like you can add some text to the front of the card, or maybe just on the inside, it's up to you!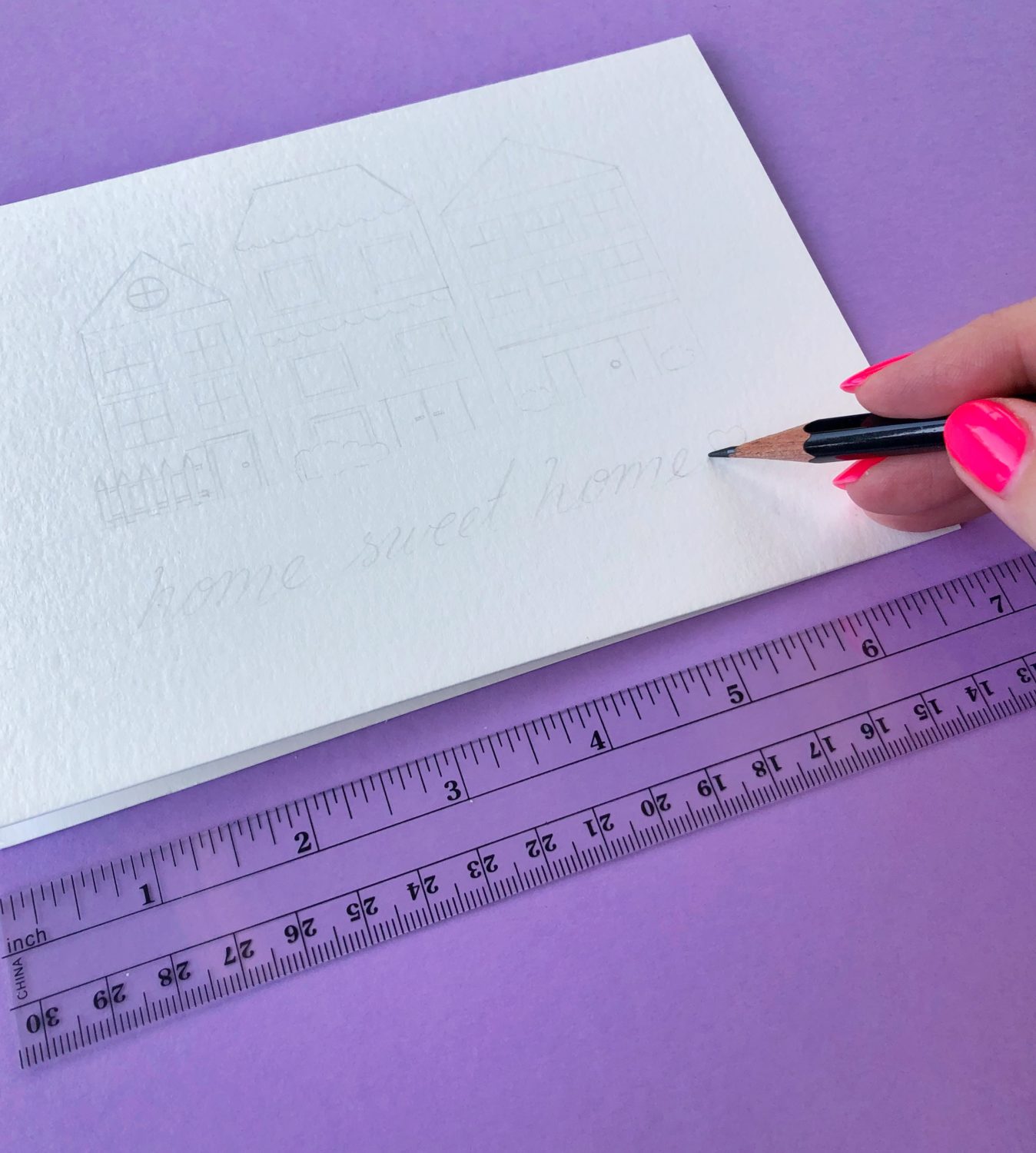 Step 2: Add Shading to Your Card
Start coloring in your card design using the MONO Drawing Pencils. Use harder pencils (2H for example) for lighter shades, and softer pencils (2B, 4B, 6B) to get darker shades. And if you make a mistake, the beauty of drawing in pencil is that you can just use your MONO Eraser to fix it and start again!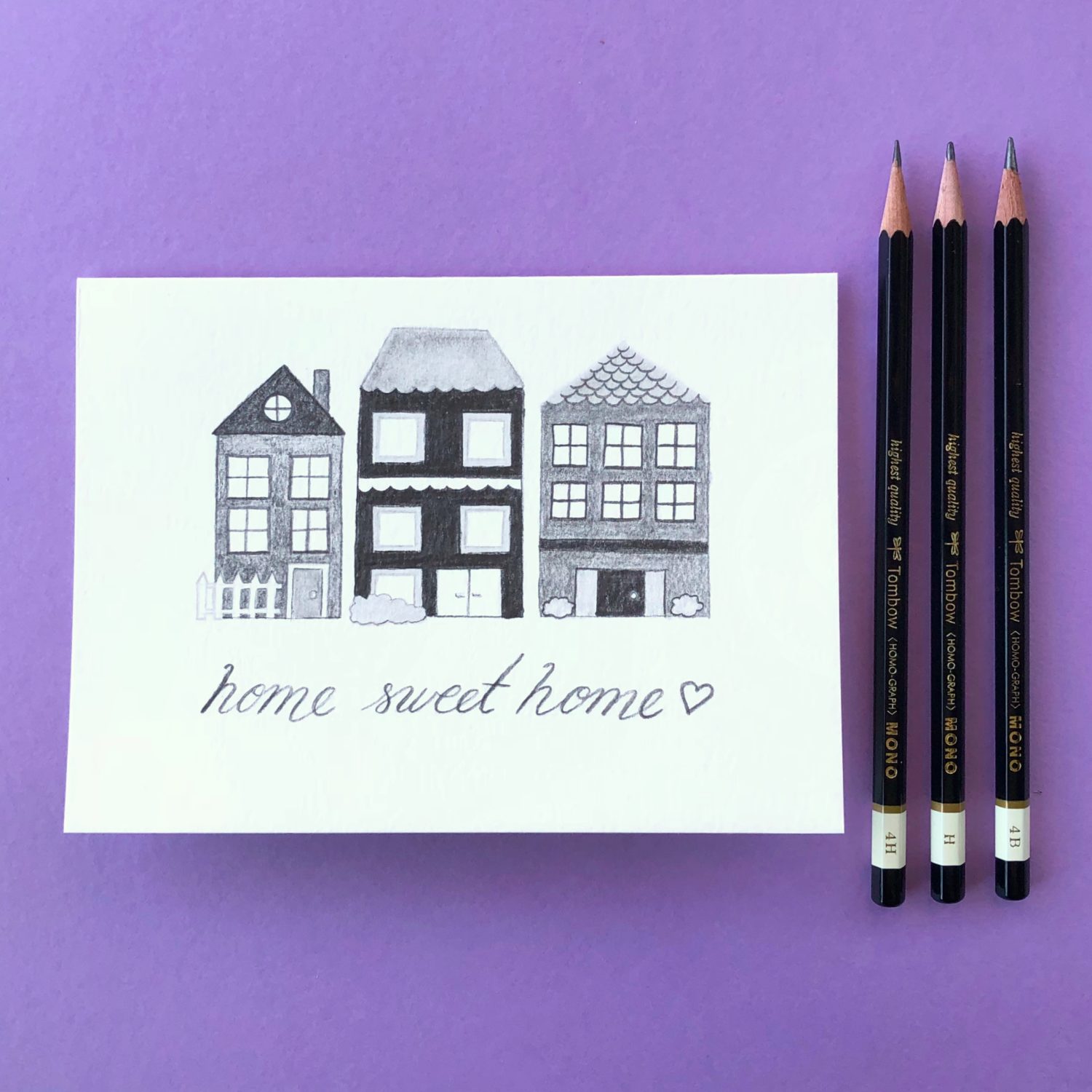 Step 3: Add Some Color (optional)
The final step is optional, if you want to add a little bit of color to your card. Choose a light color of Dual Brush Pen and draw on some ink around your house (or houses) then use a damp paintbrush (or your colorless blender) to wet the ink and blend it outwards for a soft glow effect. And then you're ready to send your card!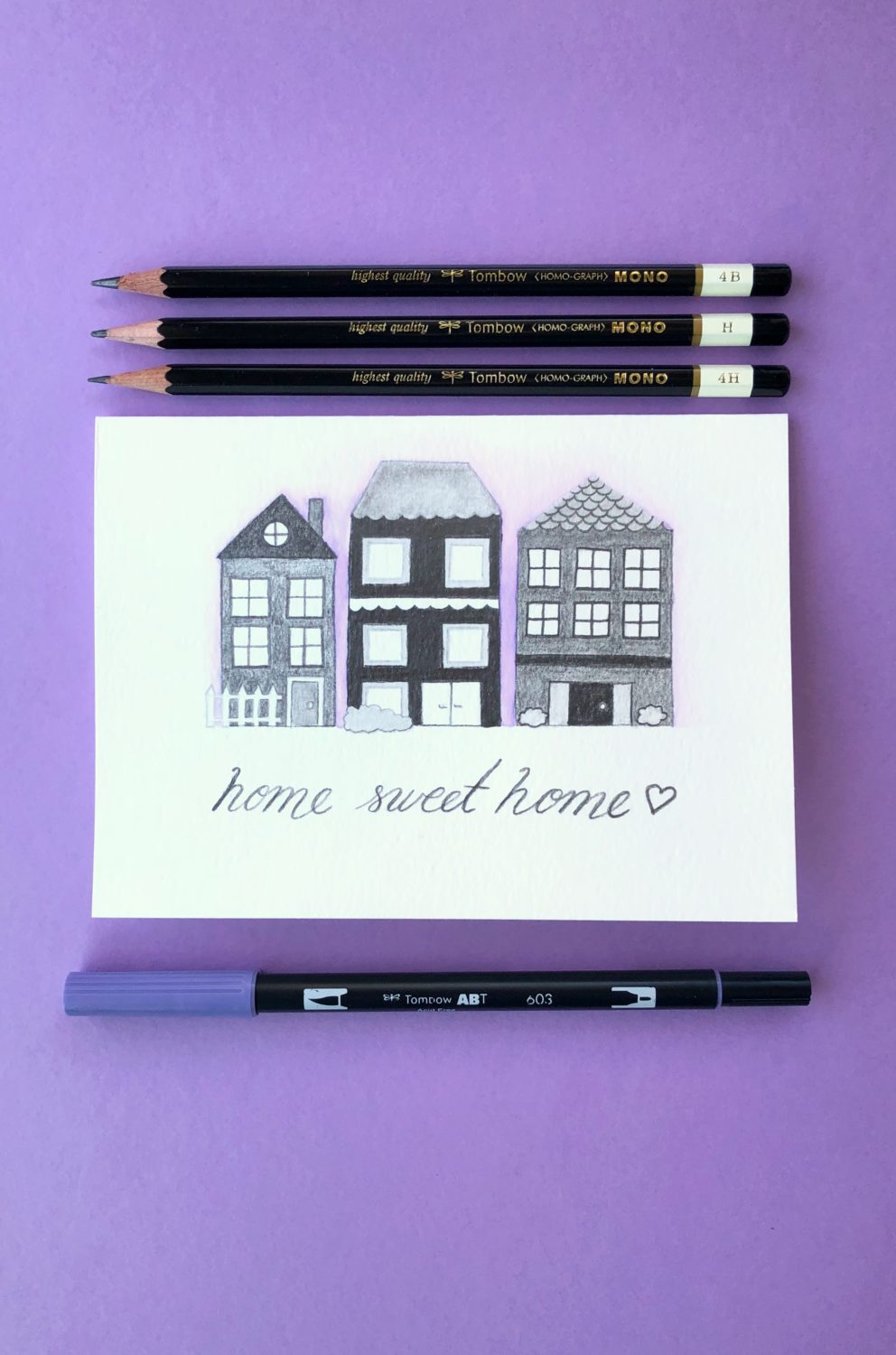 If you create a housewarming card using the MONO Drawing Pencils we'd love to see it! Tag @TombowUSA and @BrownPaperBunny on social media.