Hi Tombow fans! This is Jennie! Today I'm going to show you how I made this galaxy girl. I'm also sharing a quick lesson about warm and cool colors.
Supplies List:
Art Journal or Watercolor Paper
Tombow XL Blending Palette
Watercolor Brush
Metallic Paints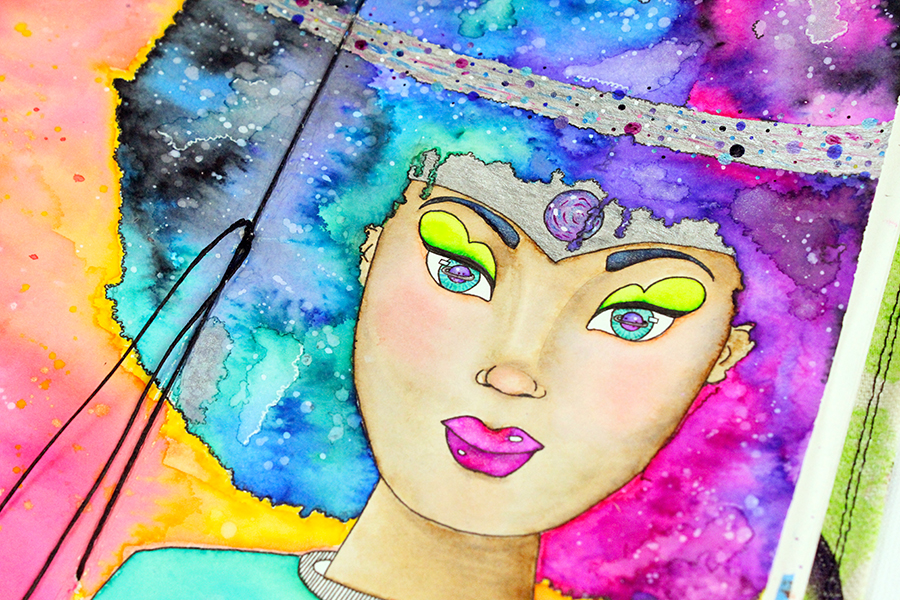 Step One:
Everyone has a different way of drawing faces. I start by drawing lines. That way the eyes are even and at the same distance from the nose. I used a stencil to draw the irises. For the nose I drew an organic shape.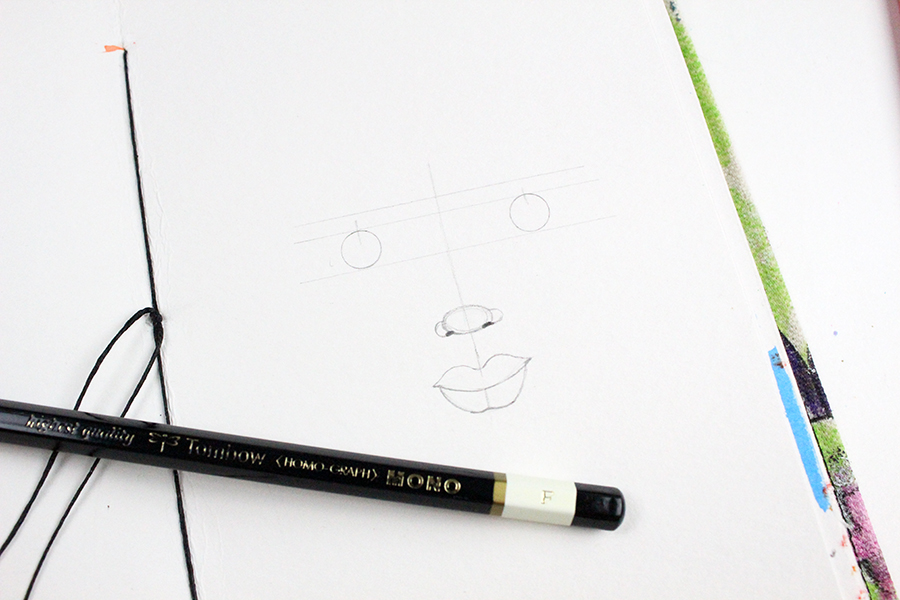 Step Two:
Draw the rest of the eye and the eyelid. Since this is a galaxy girl, I wanted to create an alien-esque look so I drew a different kind of eyelid.
Step Three:
Draw the outline of the face.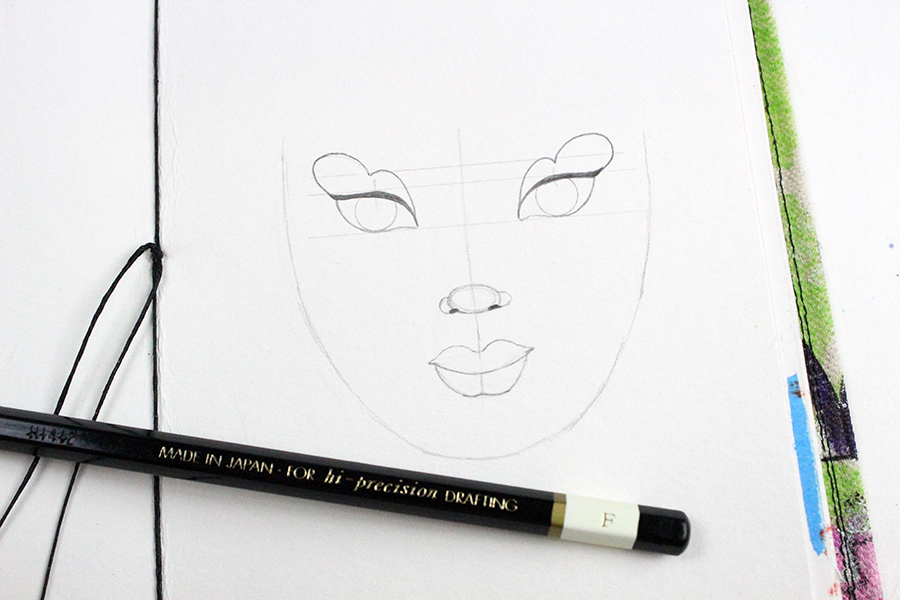 Step Four:
Draw the hair, neck and other details. I used the F-grade Tombow MONO Drawing Pencil for the drawing process.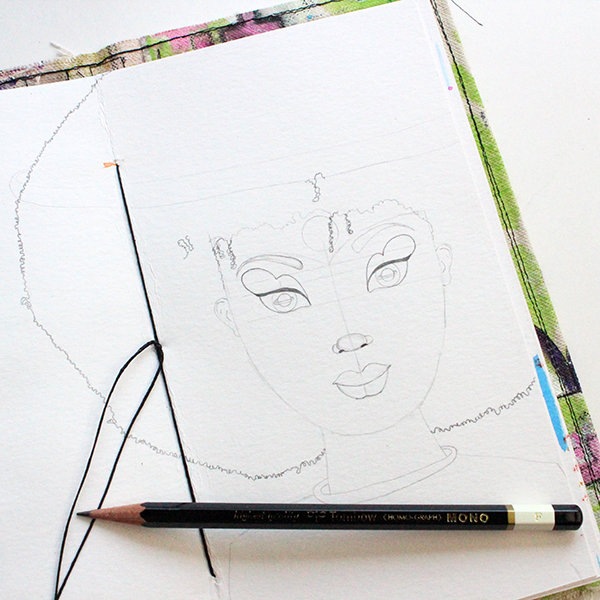 Step Five:
Scribble and apply color on the image. I like to work in sections so I started with the face. This watercolor paper quickly absorbs the color. That is why I chose to create curls with the fine tip of the Tombow Dual Brush Pens. Using this technique you can still see some curls once you add water.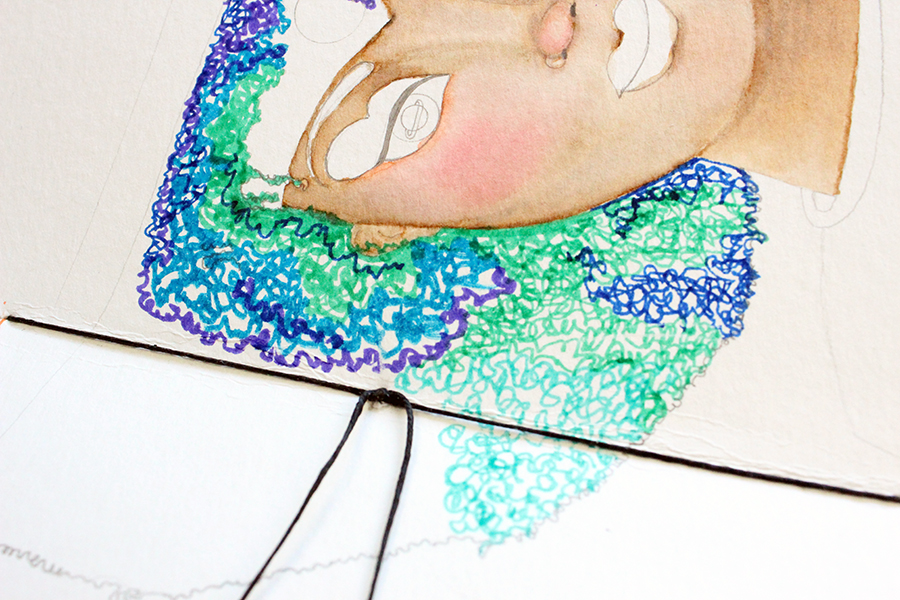 Step Six:
Use water to blend the colors. For the headband and the ring around the hair I used metallic paints. I used cool colors on my galaxy girl. Cool colors are: blue, green, purple, gray and some shades of pink that lean toward purple.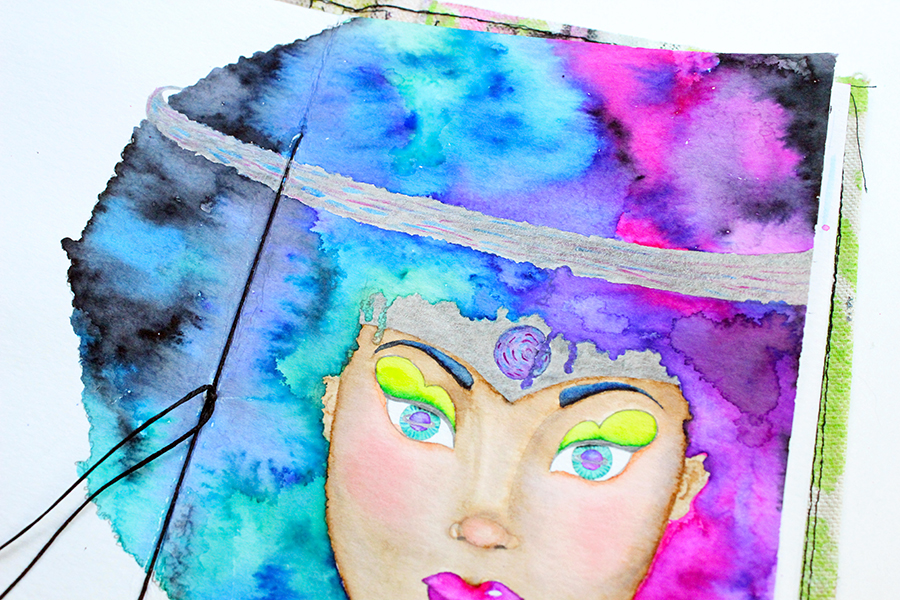 Step Seven:
Color the background with warm colors like yellow, orange, coral and pinks that leans toward red. You can add splatters around the page if you want. After that I added dots around the ring to simulate the way Saturn's rings are formed by dust, rocks, ice and debris.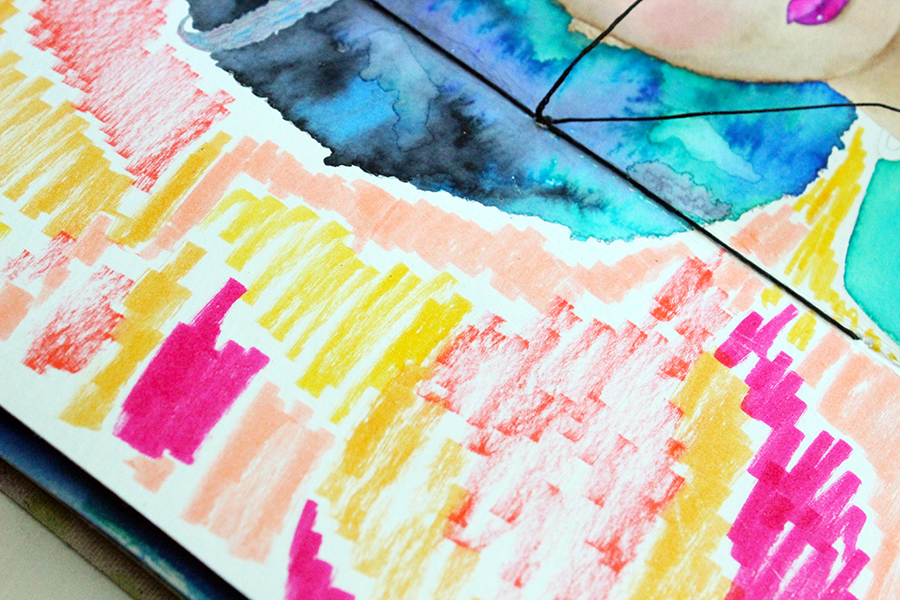 Step Eight:
Outline the most important details using the Tombow MONO Drawing Pen 01. In the girl's eye you can see how an outline can clean up and accentuate certain details.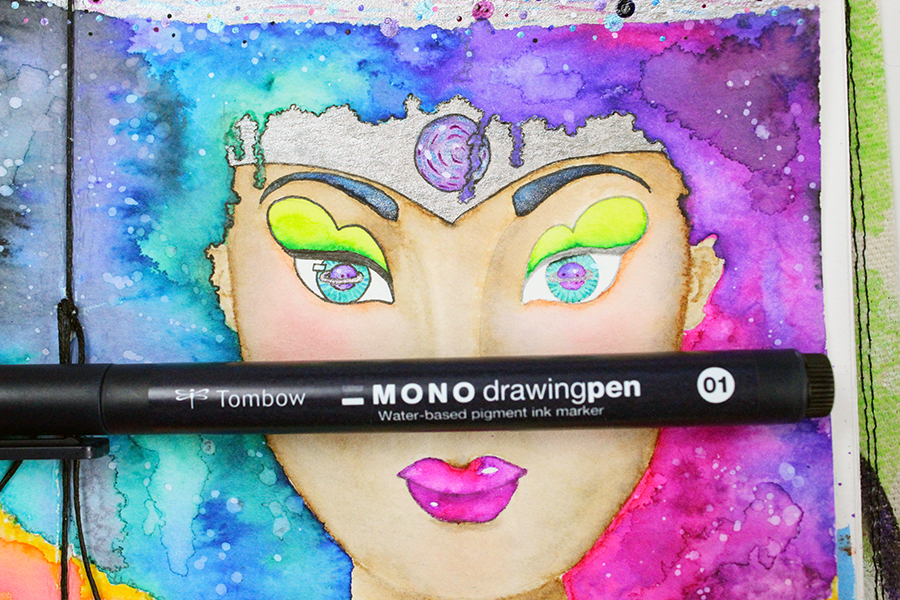 Step Nine:
Add lettering to her shirt using the Tombow Fudenosuke Brush Pen.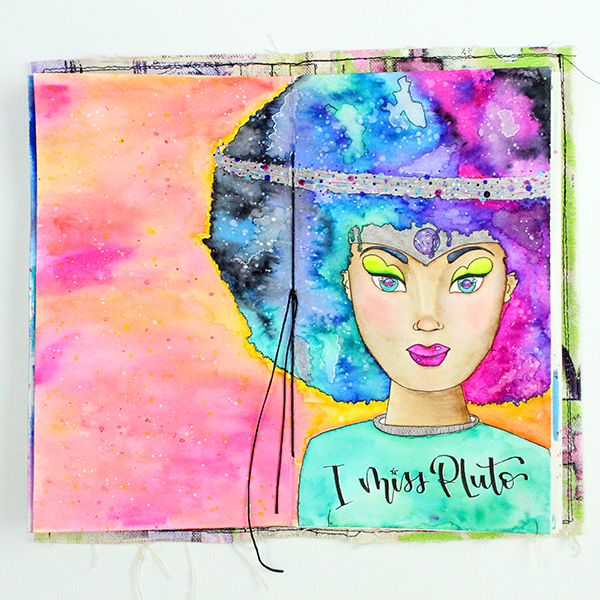 I love splatters on my art journal so I went a little crazy with them. When you put warm and cool colors together it makes the elements stand out by pulling them forward or back.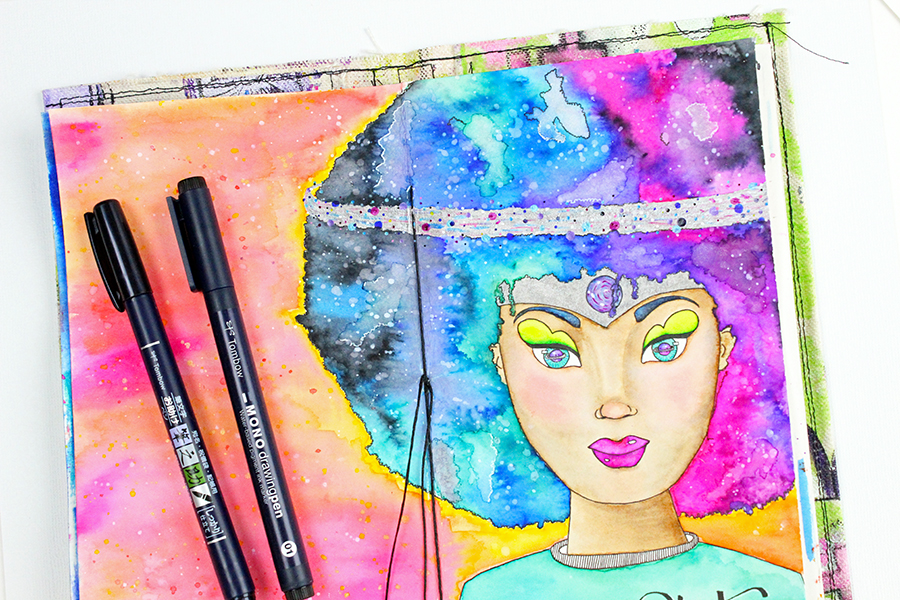 If you need help picking out colors for your galaxy you can read this post by Katie. She lists galaxy color combos and shows you how it looks!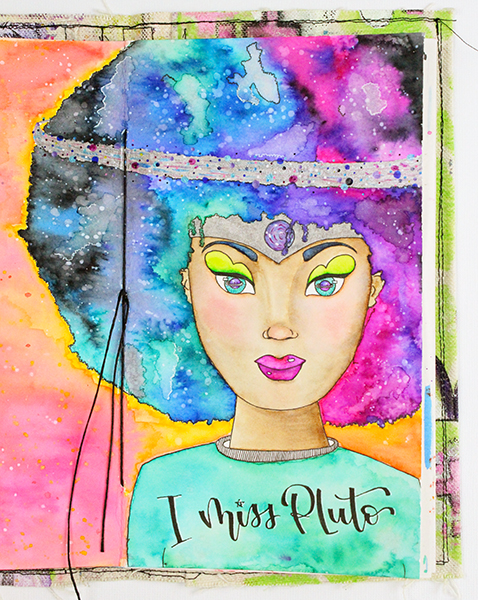 I hope you enjoyed this tutorial and learned something new today! Take Care!