Hey y'all, It's Katie here and today I want to show you how to draw Fall leaves and create a cute Autumn-y illustration!
Supplies:
How to Draw Fall Leaves:
For the first part of this tutorial, I made some very simple step-by-step guides for to show you how to draw fall leaves: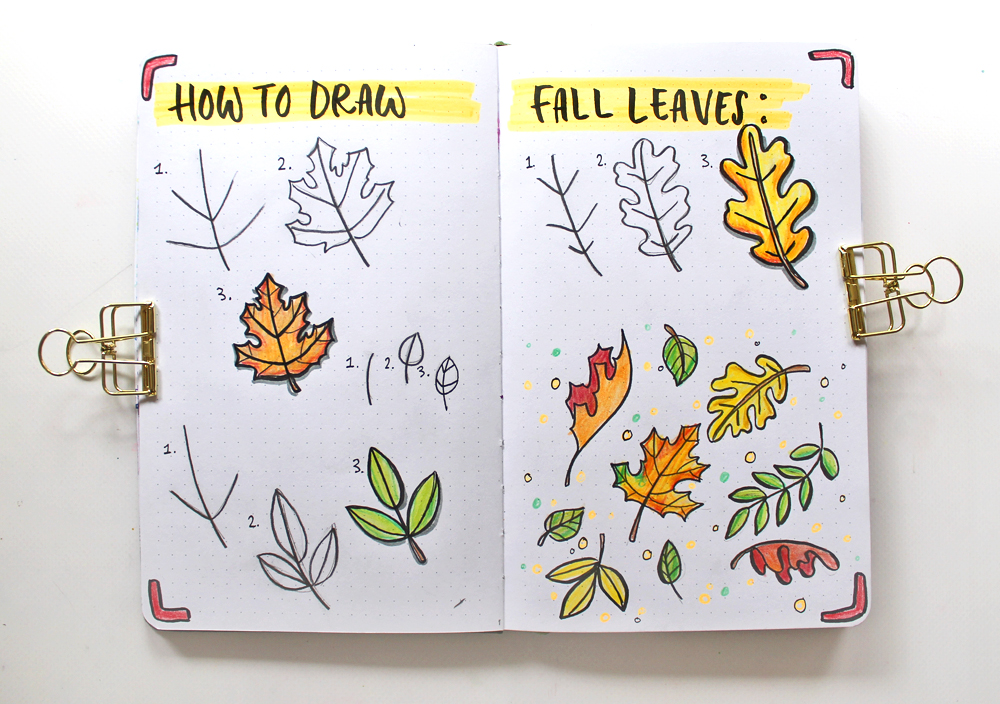 Aren't those fun and easy? Now that you can doodle leaves, let's make a fun Fall illustration!
Step one:
Start with a sketch. My illustration is going to be of a very Autumn-y girl, with leaves flowing in her hair.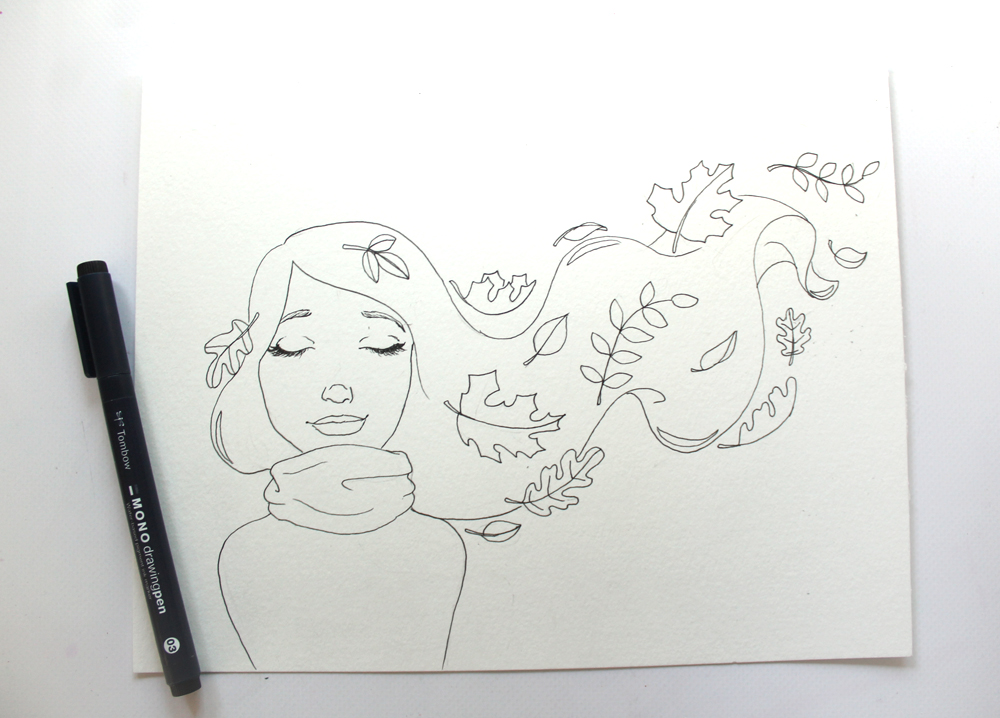 Step two:
Color in your illustration with a base coat of Dual Brush Pen colors.
I picked out a very Autumn color scheme: 942, 772, 837, 679, 946, 993, 991, & 312.
I applied the Dual Brush Pens by scribbling the ink onto a Blending Palette and then picking up the ink color with a wet paintbrush for a soft watercolor feel. Learn more about using the Dual Brush Pens as watercolors in Bonnie's tutorial.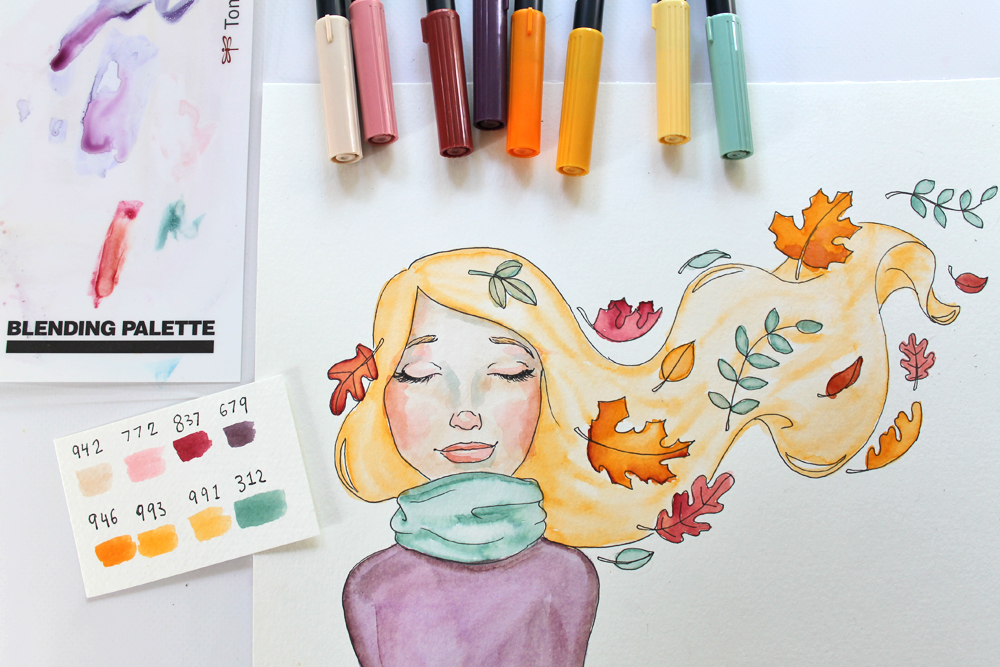 Step three:
Use Irojiten Colored Pencils over top of the marker ink to add details and layer shadows!
I used Volume 5 from the Woodlands Irojiten Pencil Set because I felt the colors matched my marker choices best, but I also added in a bright yellow pencil from Volume 2 for her hair.
These pencils have such a nice creamy texture and work beautifully over top of the Dual Brush Pens!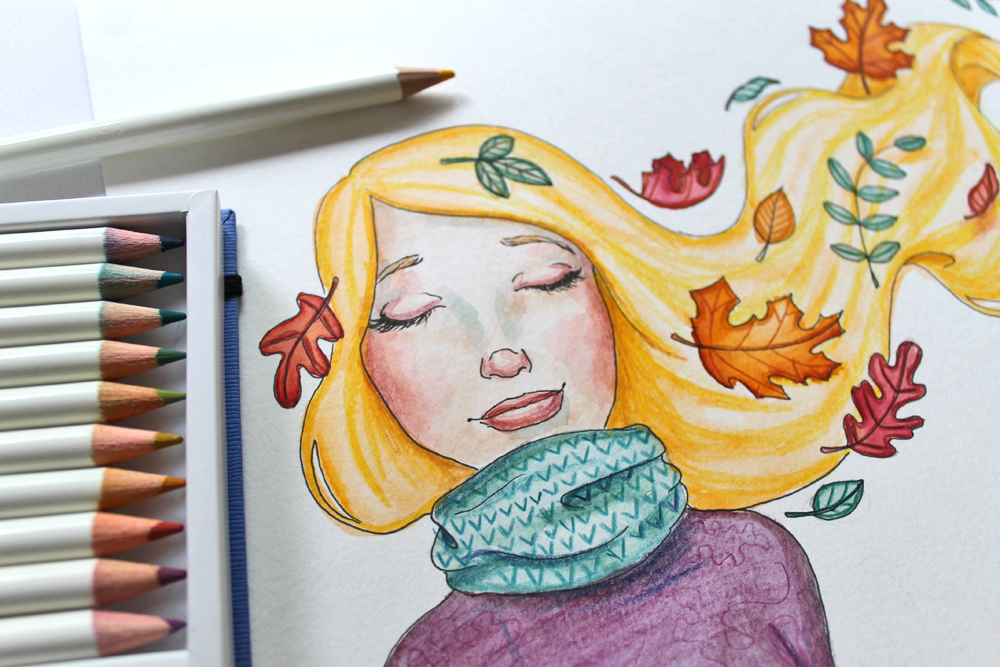 Step four:
Add on your favorite Autumn quote!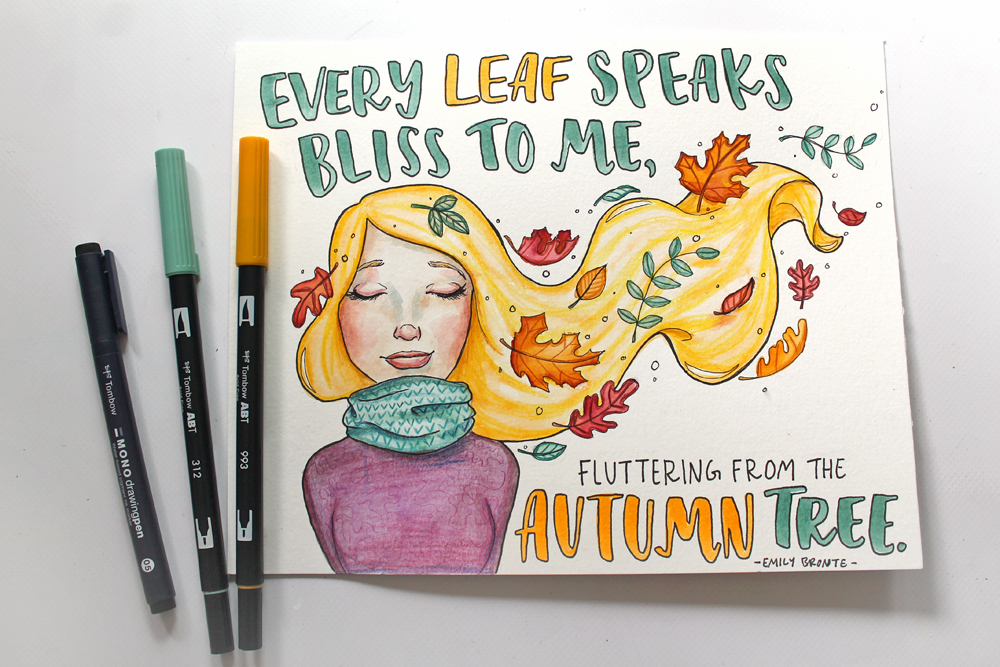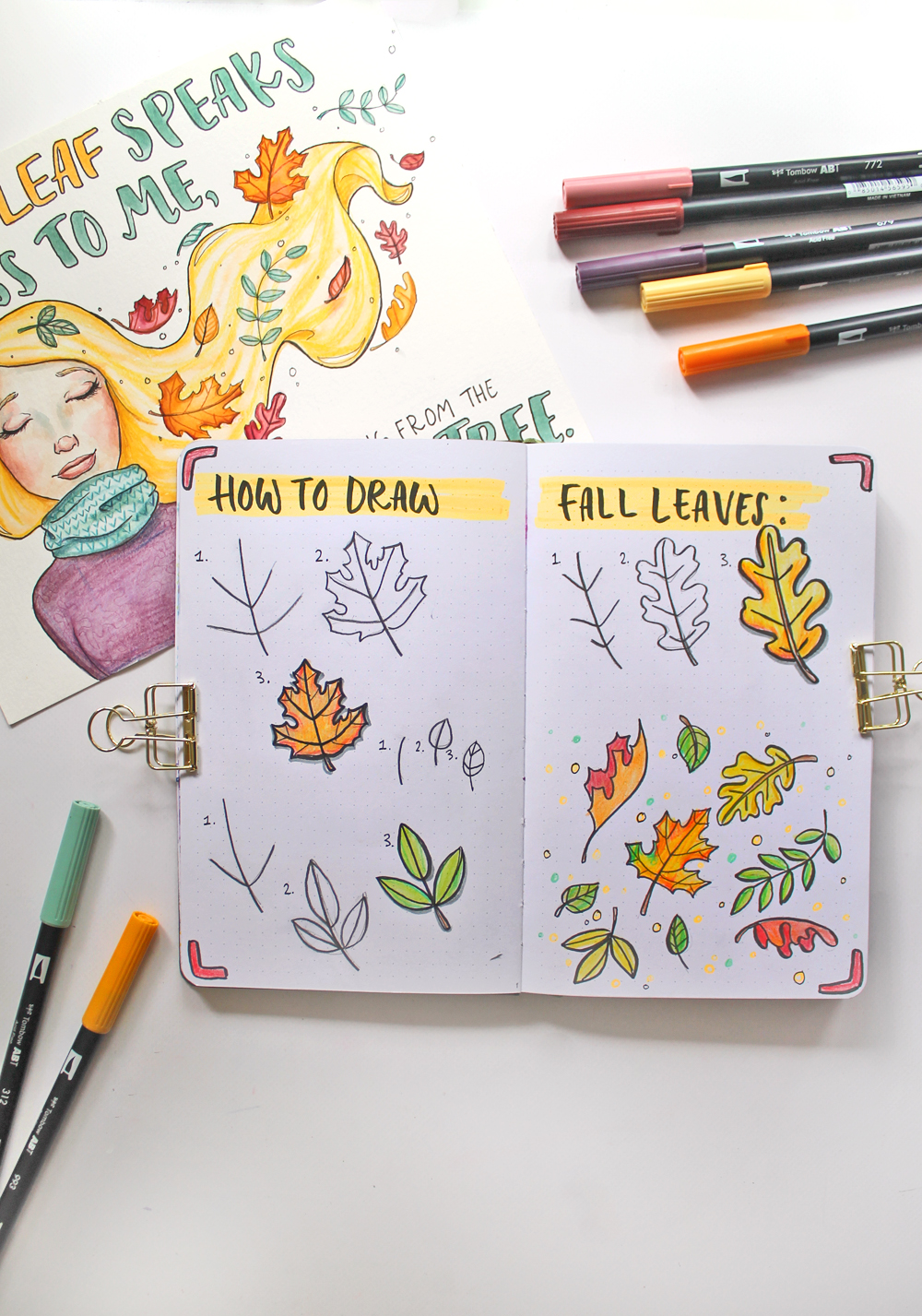 Happy Fall, Y'all!