Are you ready for Halloween? It's sneaking up fast!
Hey guys, It's Katie here and today I'm sharing with you an easy guide for drawing potion bottles! These witchy little bottles would be perfect for adding onto Halloween cards or a spooky themed task journal layout.
Supplies:
Mixed Media Paper or Sketchbook
How to Draw Potion Bottles:
I think potion bottles are really fun to draw because you can make them in crazy shapes and fill them with bright liquids, bubbles, or stars, etc.
Step one:
Follow the guide in the photo below to sketch your own potion bottles:
You draw the shape of your bottle, a circle or a rectangle, or something crazy, and then add a stem at the top and a cork! Feel free to experiment and add a crystal instead of a cork, or add a base to the bottom of the bottle.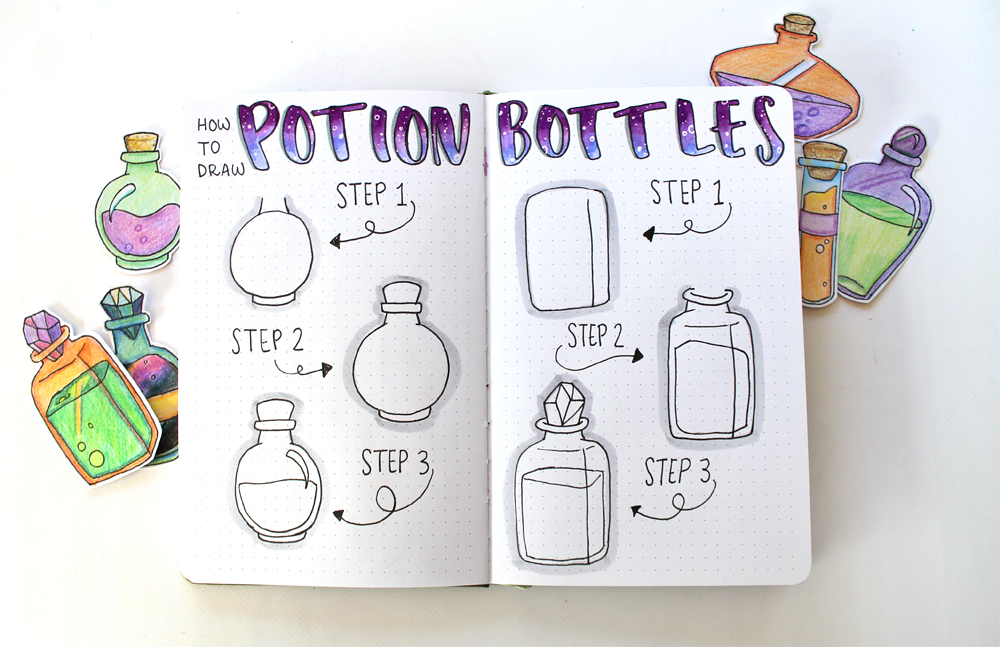 Step two:
Now that you've mastered how to draw potion bottles, let's add some color! I sketched out half a dozen different bottles onto mixed media paper using the 05 MONO Drawing Pen.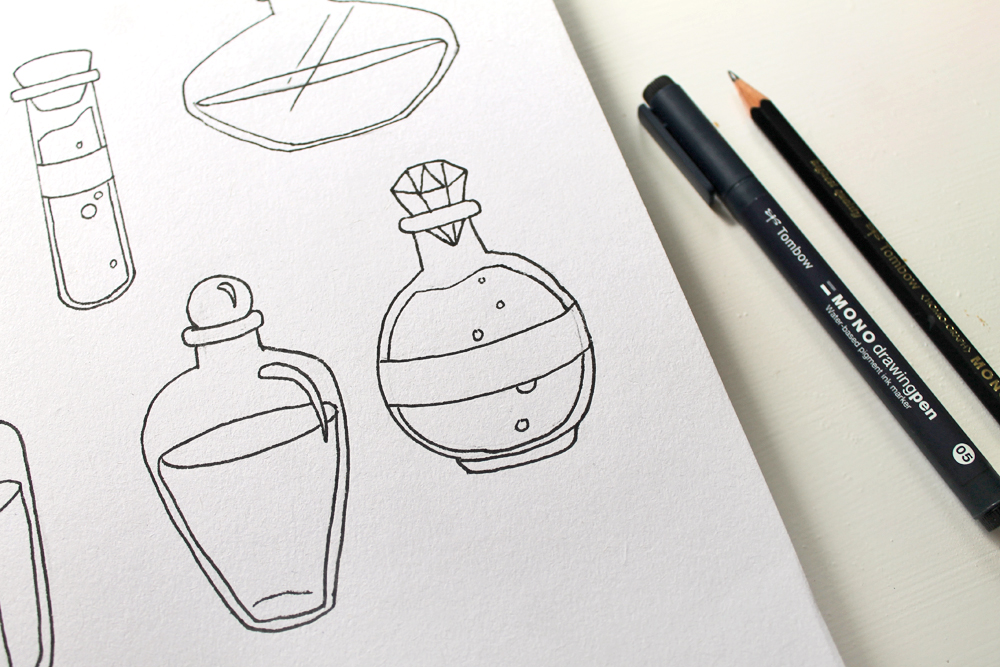 Step two:
Next grab you 1500 Series Colored Pencils and start coloring! I love working with these pencils – they have a perfectly centered core so the lead sharpens so easily and never breaks on me.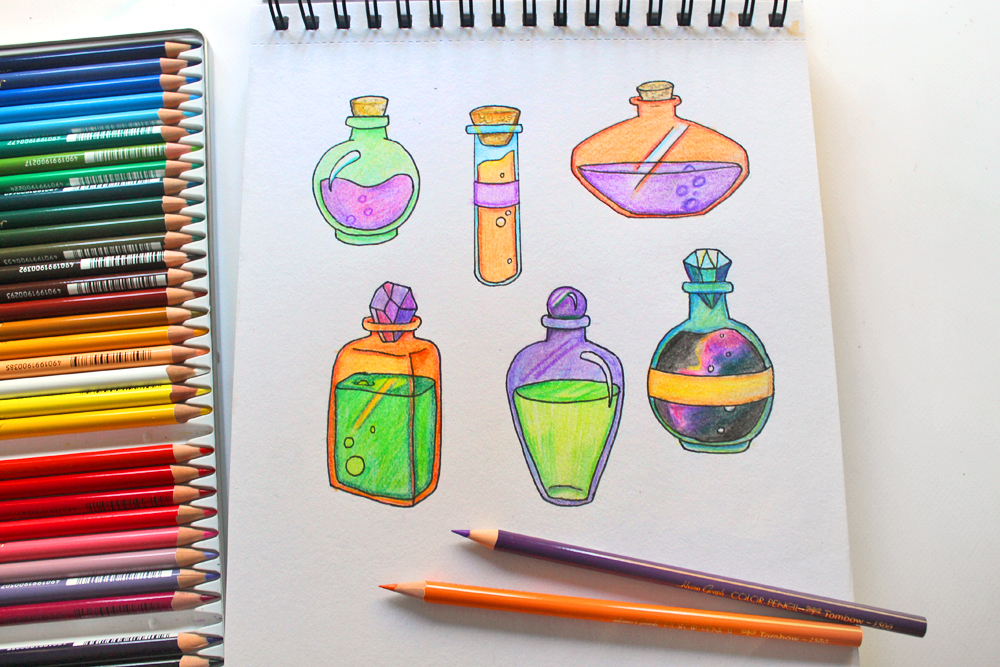 Step three:
Cur out your potion bottles and use them on your projects! I think I'll be making a really cute Halloween card with a couple of these.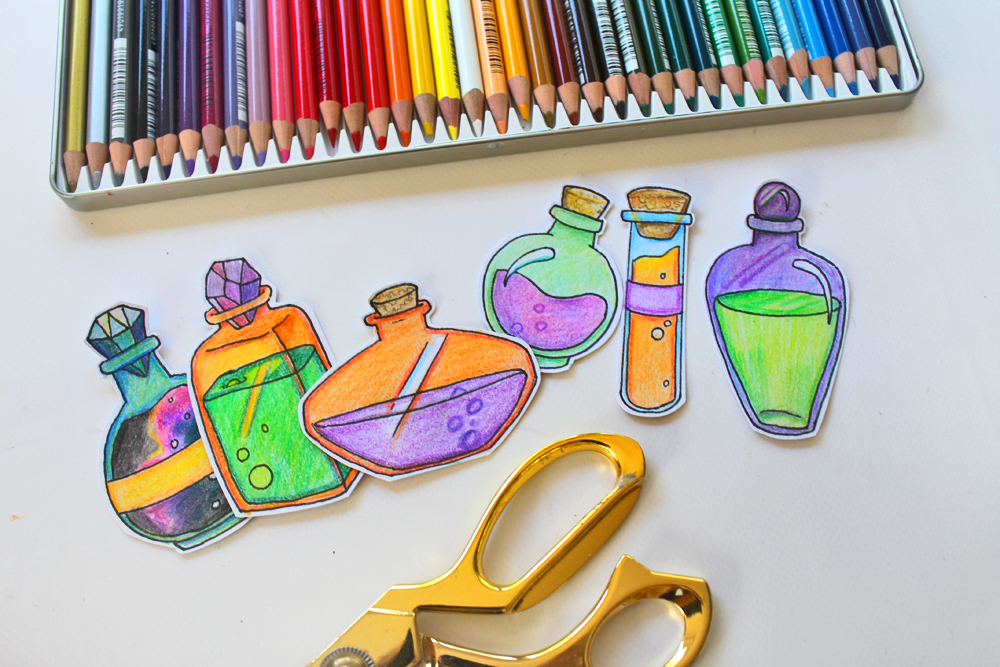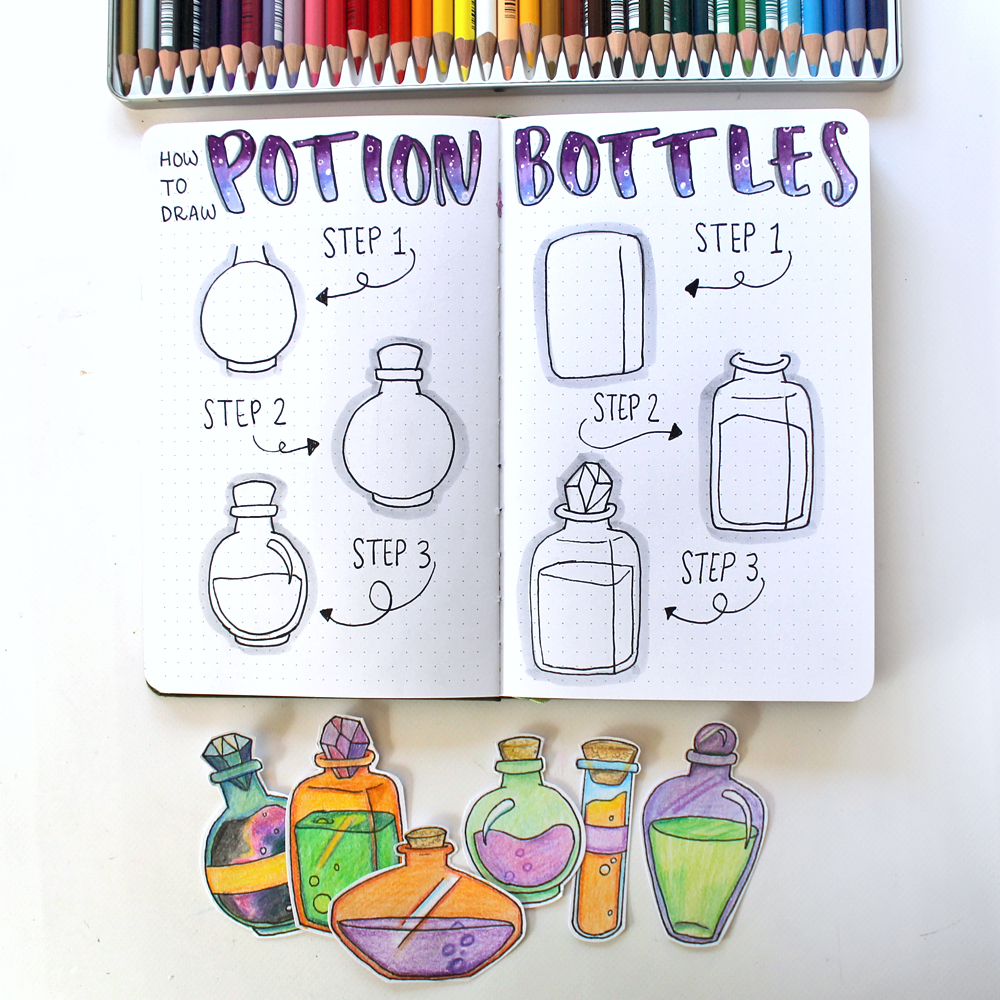 I also wanted to give you guys the opportunity to download my potion bottles as a printable! Just click the link below to save the file and print them out to use: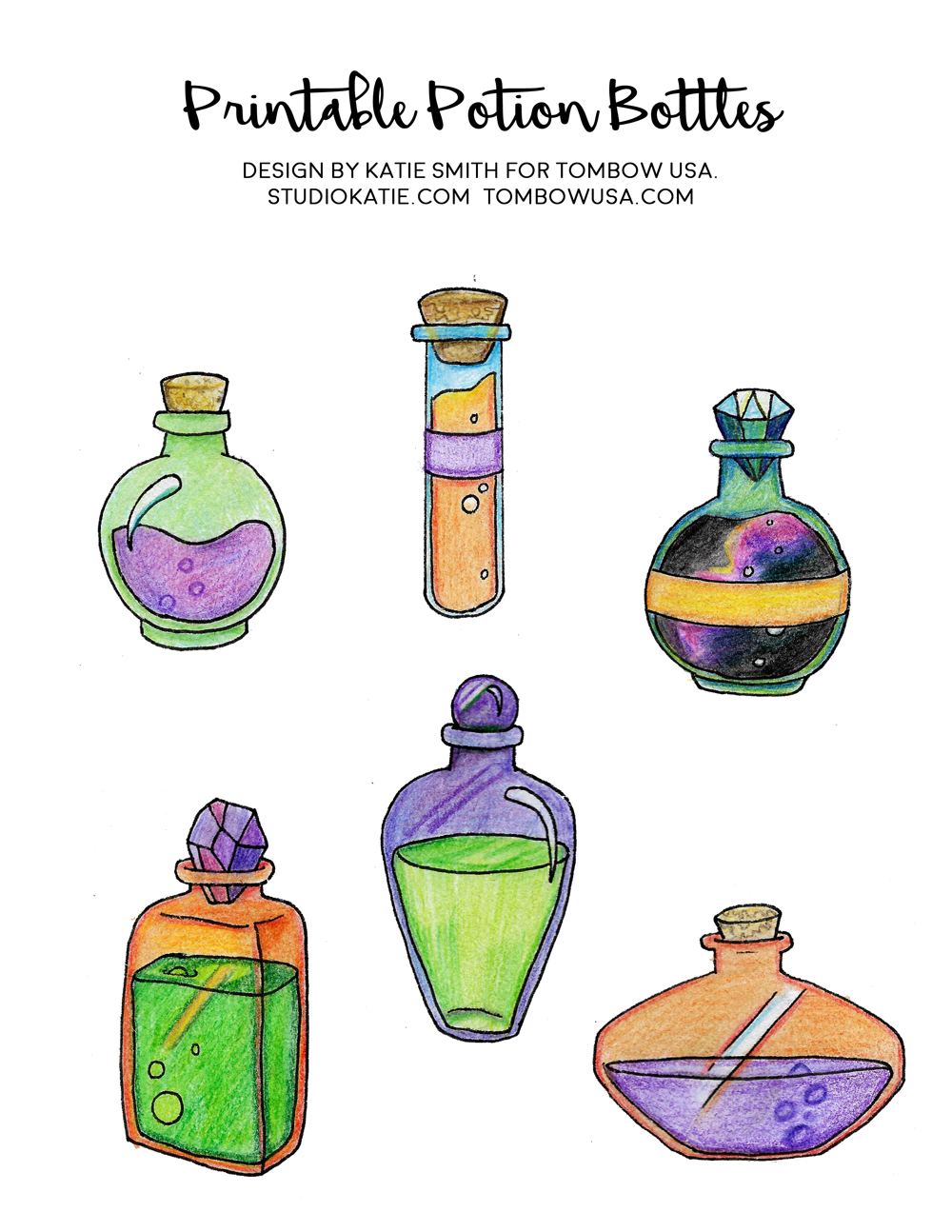 Want more drawing guides? Check out these from the Tombow archives: