Hey Tombow fans! This is Jennie! Fall is here which means you can get your pumpkins and brooms, witches and wizards! We have a week full of magic planned for you! I'm sharing an illustration of my favorite witch, Luna Lovegood! Go Ravenclaw!
Supplies:
Drawing Pad
Circles Stencil
Step One:
Use the Tombow MONO Drawing Pencils to draw Luna Lovegood. The most popular Luna images are: Luna wearing Quibbler Spectrespecs, Luna in her Ravenclaw Uniform and Luna with the Gryffindor Lion on her head. I chose the first one. To see more details about how I draw faces check out this post.
Step Two:
Use the Tombow 1500 Series Colored Pencils to color the image. I like to keep layering colors that way I can have different shades of one color. Since Luna is supposed to be very fair I used Light Orange and white for her skin. I know that her eyebrows are supposed to be very light but for them to be seen I had to use pencil.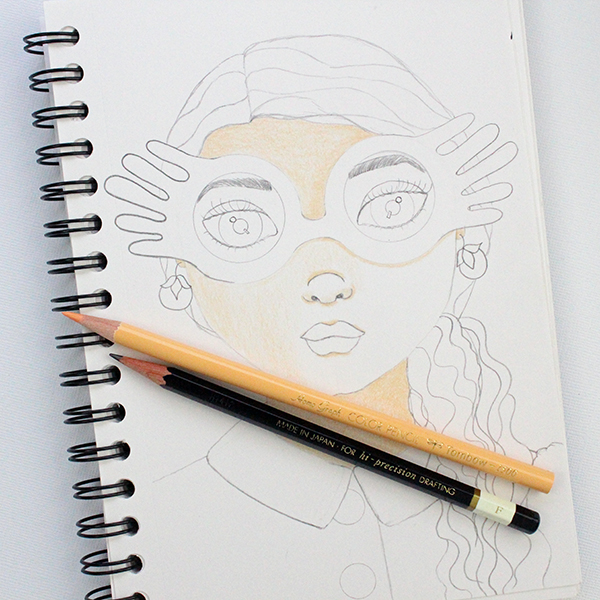 Step Three:
For Lunas's glasses I only colored her irises because I didn't want the light orange to alter the tint. For the tint of her glasses I used Blue and Magenta Tombow 1500 Series Colored Pencils.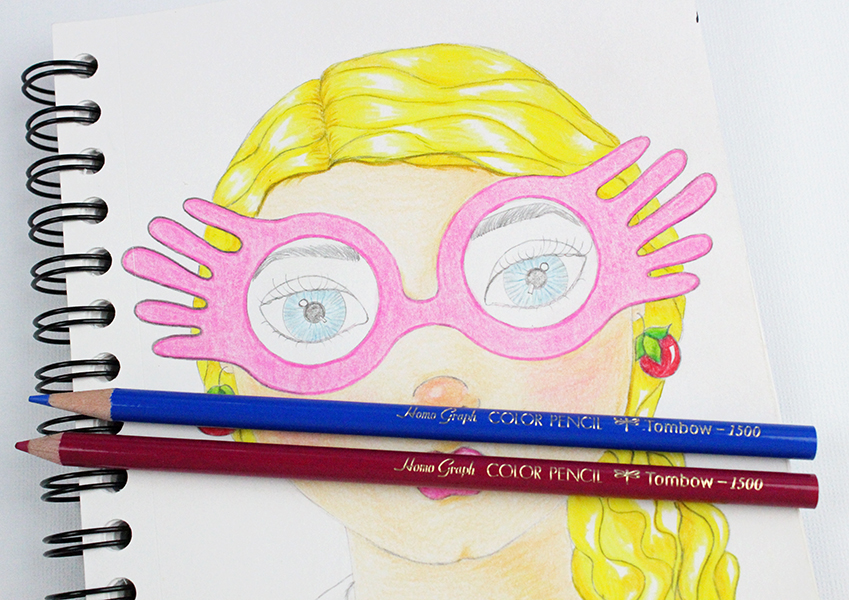 To draw circles on the Spectrespecs I used the Gold Tombow 1500 Series Colored Pencil and a circles stencil.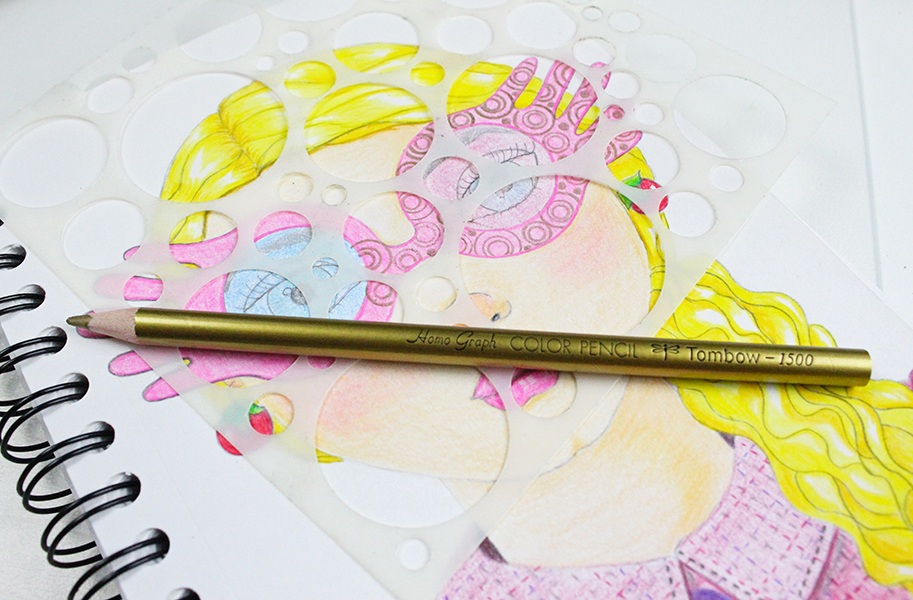 Add the dots in places too small to draw more circles.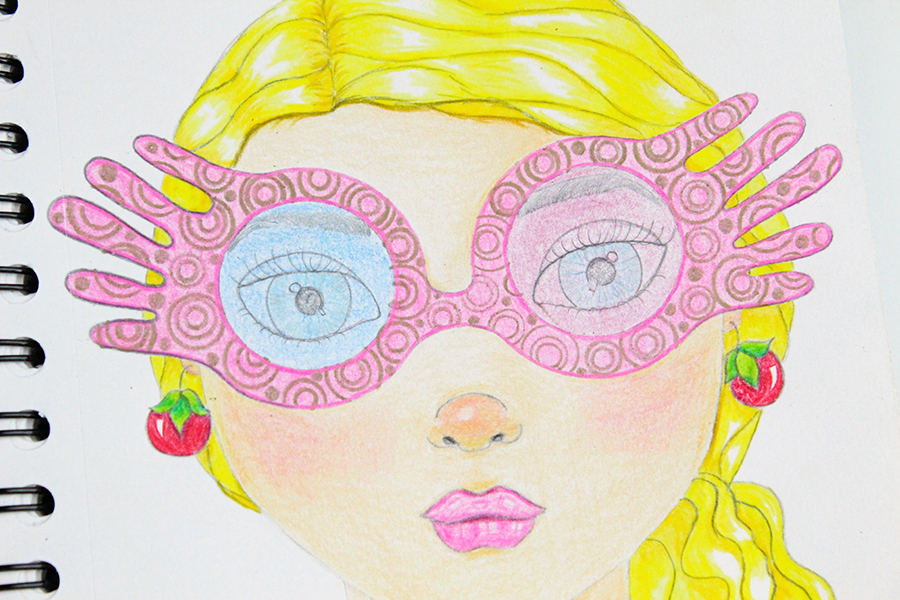 Step Four:
Now it's time to work on her jacket. The Tombow 1500 Series Colored Pencils and the texture of my drawing pad created a great effect perfect to mimic tweed. After I used the magenta to lightly color the jacket I used other colors to create stitching. I think it's my favorite part!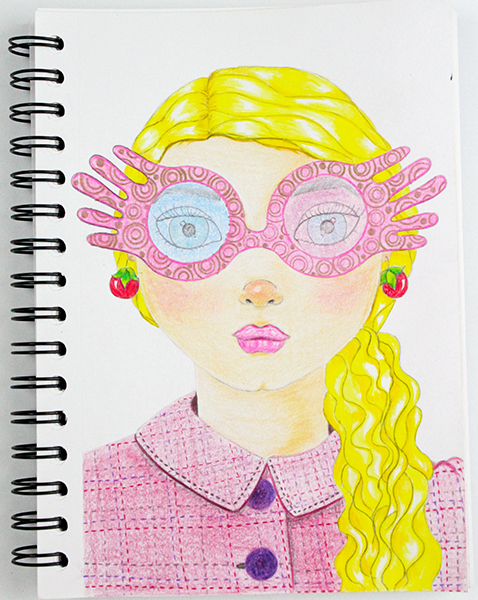 I hope you enjoyed this! Don't let the Nargles get your Tombow goodies! Take Care!