Hello friends! Smitha here sharing three magic-themed quotes today along with a few tips for mixing your Dual Brush Pens.
Material list:
Tombow XL Blending Palette
Paintbrush
Watercolor or mixed media paper
Watch the Video Tutorial:
Quote 1: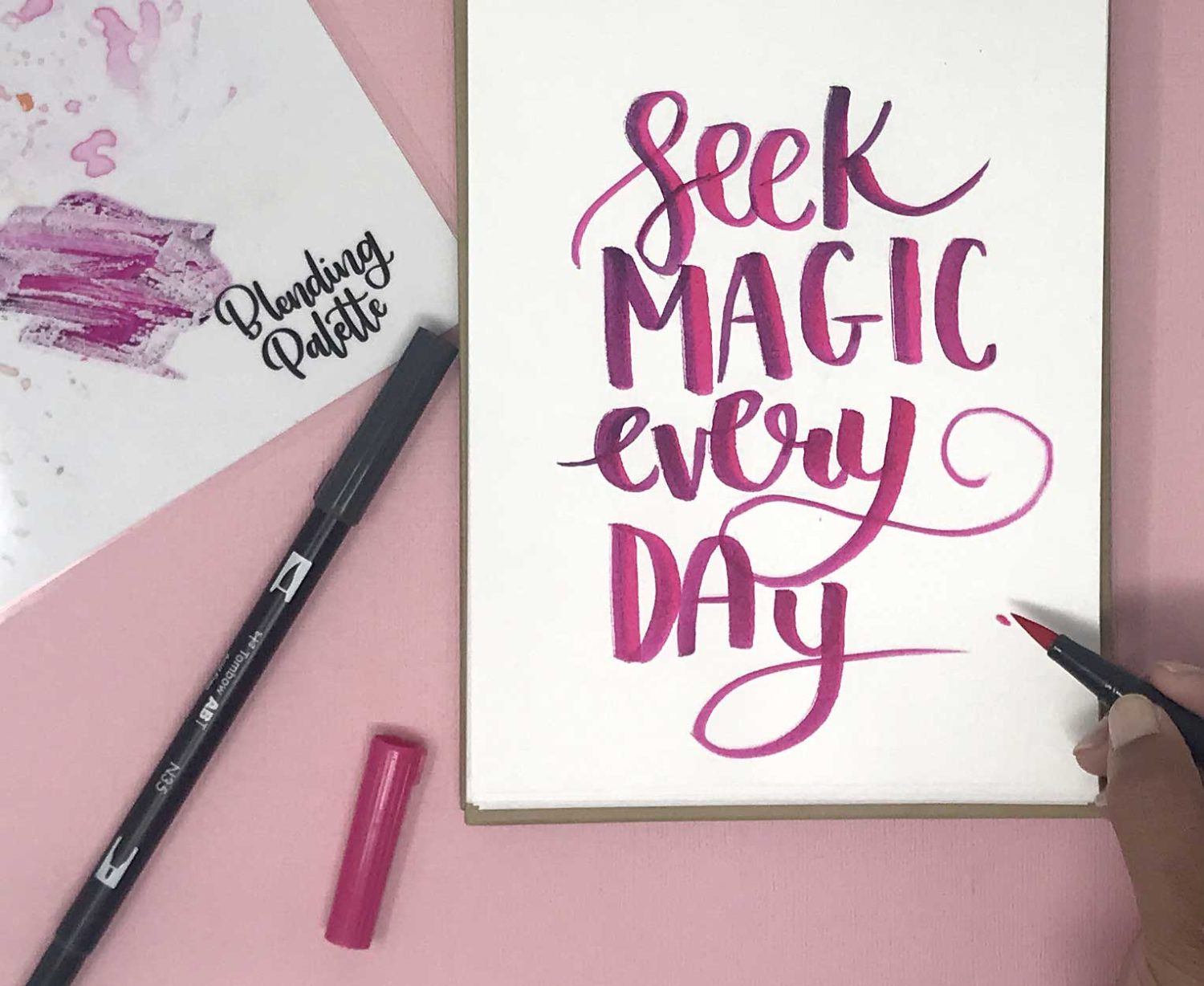 To create a dramatic color blending here I used two Dual Brush Pens- a black and a pink. Scribble some black color onto the XL Blending Palette, then pick that up with the pink pen and brush letter your quote with it. The pink and black mix to create nice hues in between. These pens are self cleaning, which means you can just scribble the black off of the pink pen and bring it back to normal. 
Quote 2: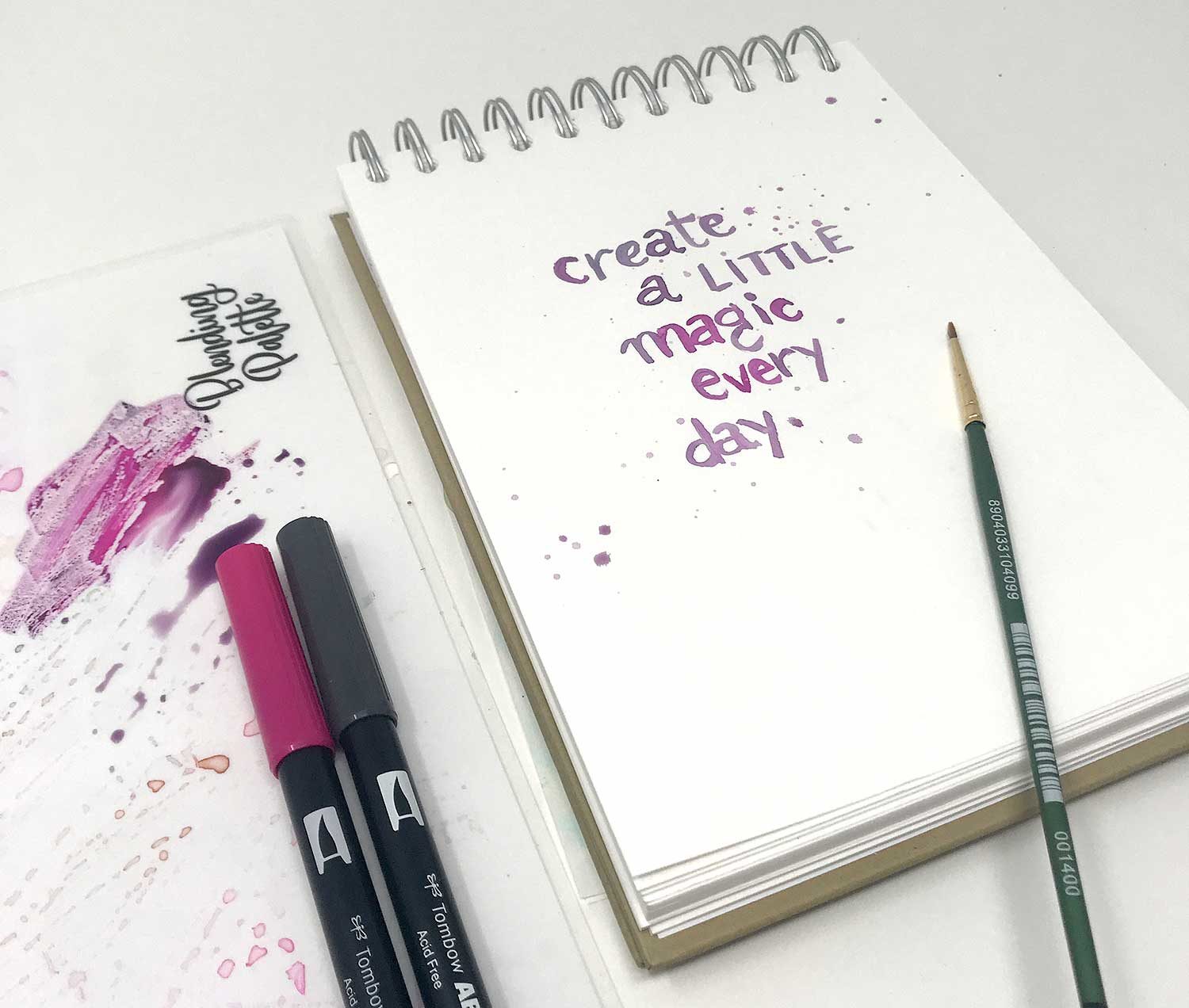 For this quote I used a tiny paintbrush to pick up the color off of the XL Blending Palette. Add some water onto the XL Blending Palette if needed and mix the black and pink to create a purplish shade in between. I used a simple lowercase style here but the color variation in each letter makes the quote look special.
Quote 3: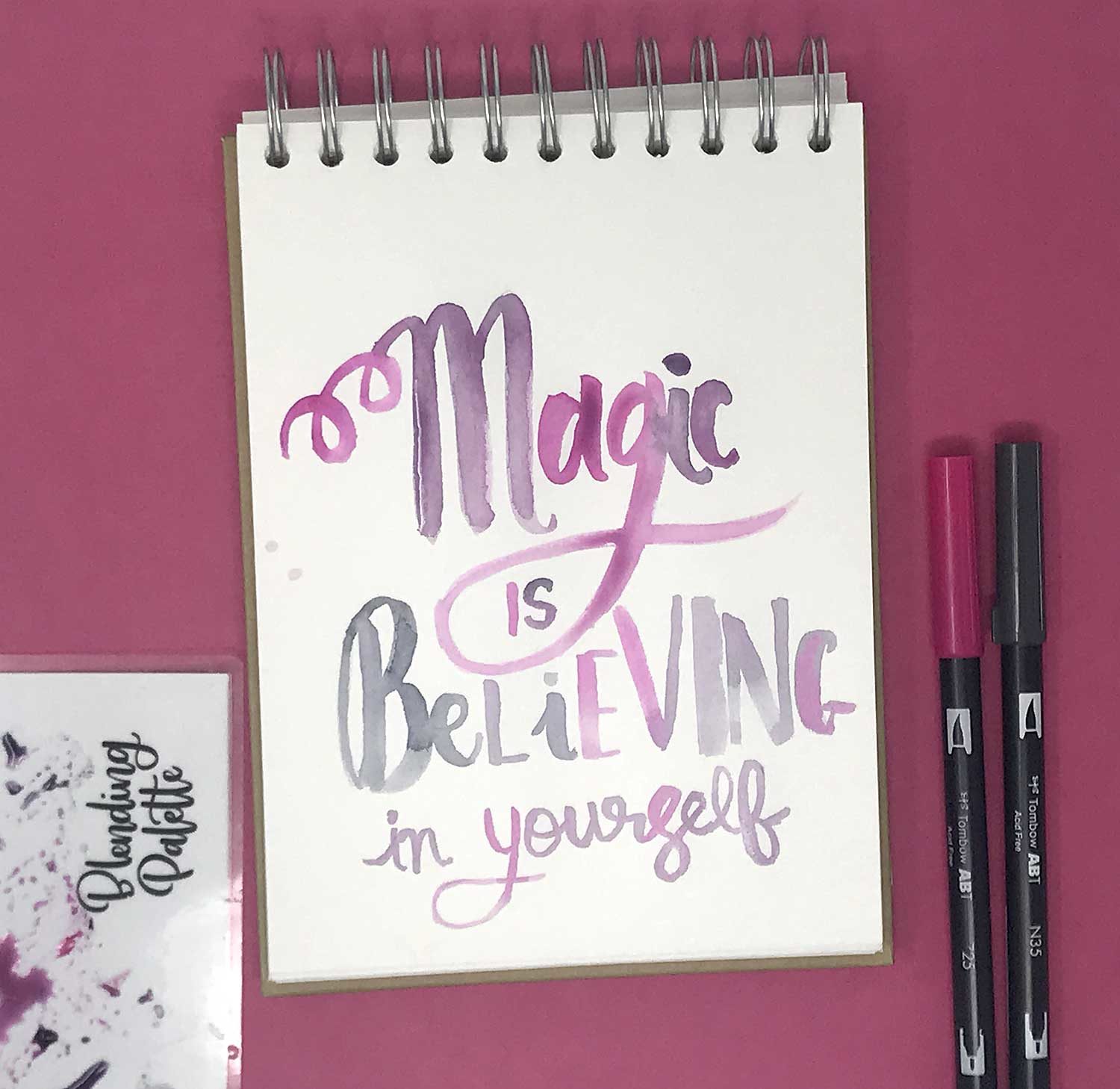 Since I had more color left on my XL Blending Palette ( a little goes a long way!) I lettered another quote by picking up the color onto a paintbrush. This is an easy way to create a more muted color scheme and still achieve that color variation. I did brush lettering again here, but this time I used a paintbrush and this gives a slightly different look than a brush pen. I mixed and matched the styles a bit here too to bring in some interest to the lettering.
I love all 3 of these quotes. What other "magic" quotes are your favorite? Leave me a comment below and let me know.
Happy Crafting!
Smitha