Hey everyone, it's Katie from Studio Katie here, and today I'll be showing you how to create an easy Zentangle Portrait Drawing.  Zentangling is one of those things I don't do all the time, but I always come back to it whenever I need a bit of inspiration or just a relaxing creative hobby! Believe me when I say that anyone can zentangle! You can learn all about Zentangle® from the Official Zentangle Website. 
How to draw a Zentangle Portrait: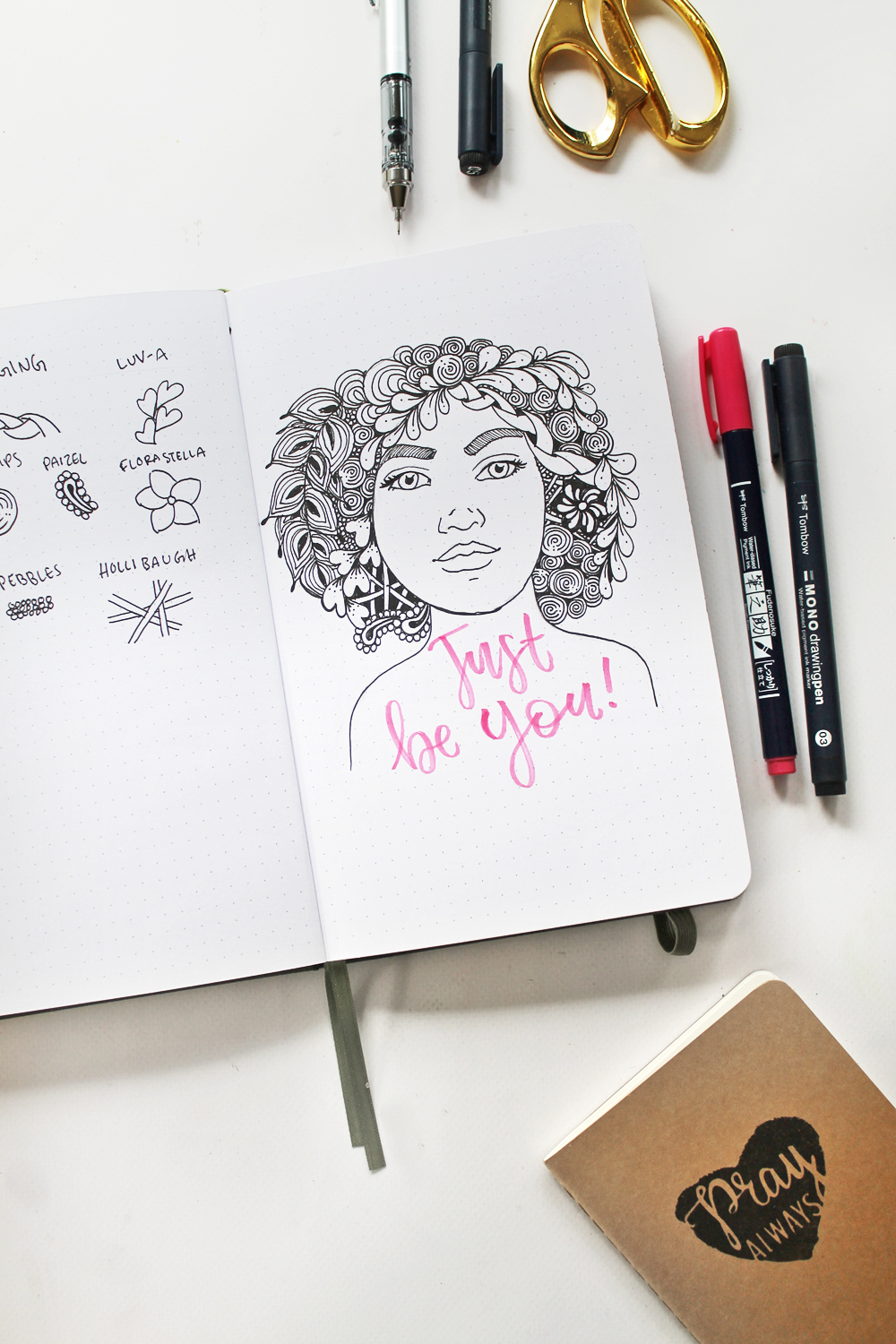 Supplies:
Step one:
In this project I'll be showing you how to zentangle hair for a portrait, so start by using the MONO Graph Mechanical Pencil sketching out your girl onto a piece of paper.
I'm working in a dot grid journal today.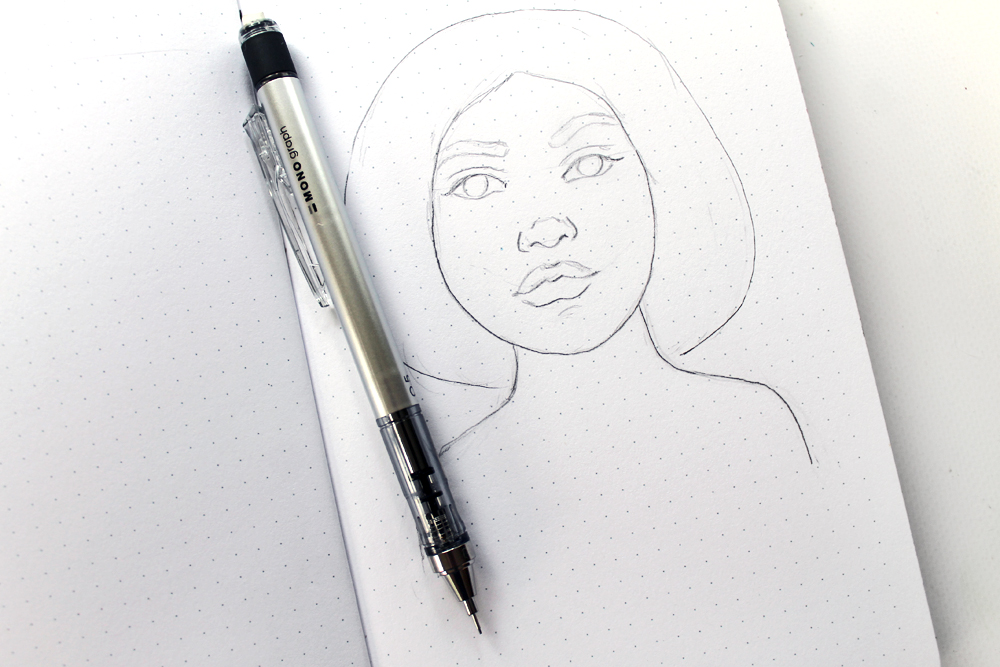 Step two:
Next it's time to Zentangle! The idea is that you'll fill in the hair shape you've sketched out with a variety of patterns. I really like the feather/vine style patterns, so I'm starting with FLUX for her bangs.
While you an sketch with a pencil first (and I do for my of my art), I like to Zentangle with just the MONO Drawing Pen without sketching first. My favorite is the 03 tip for Zentangling, but the pen comes in 3 tip sizes: 01, 03, & 05.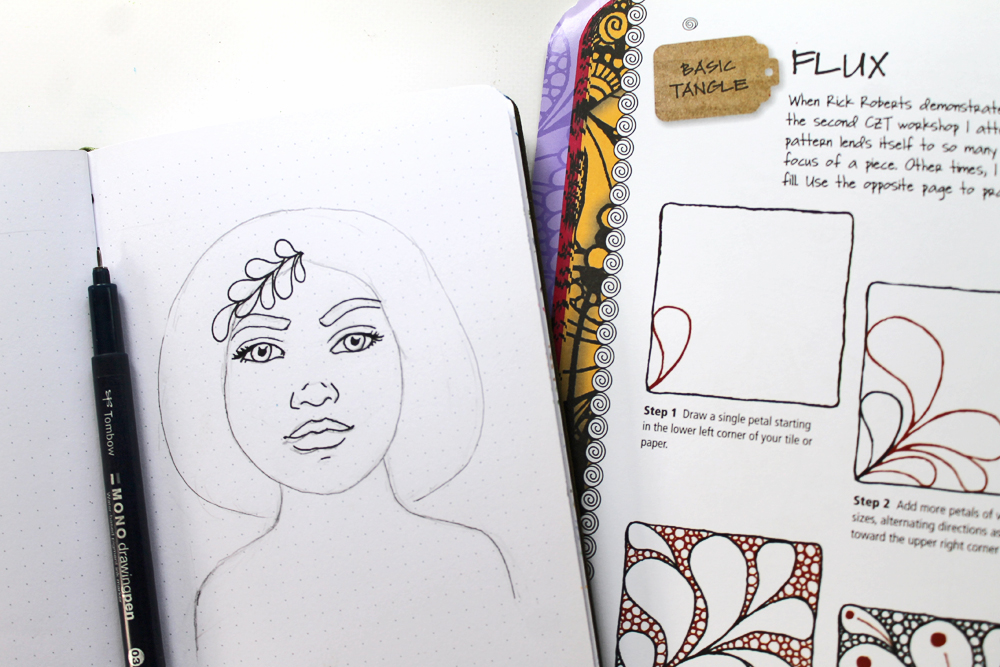 Step three:
Keep Zentangling until you've filled up the shape you've sketched for her hair, and you're happy with it!
Because it'd be hard to memorize all of the patterns out there, I find it helpful to have a book on Zentangles handy to flip through, or create a Pinterest board with your favorite patterns! I made a little guide of the patterns I used here on the left side of the page below.
I finished my girl off by hand lettering a little quote underneath with a pink Fudenosuke Color Brush Pen!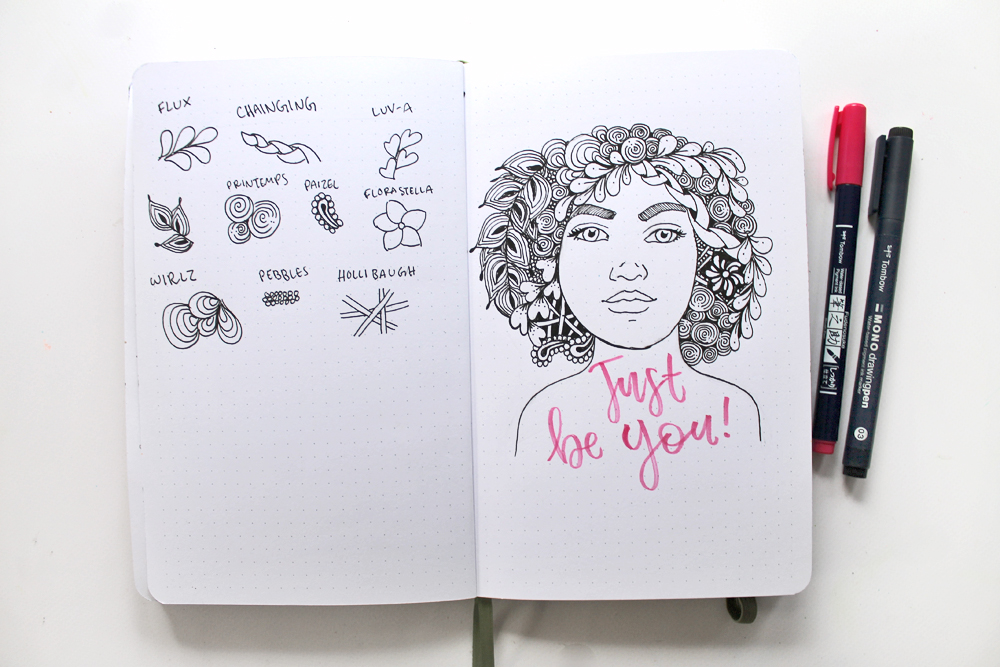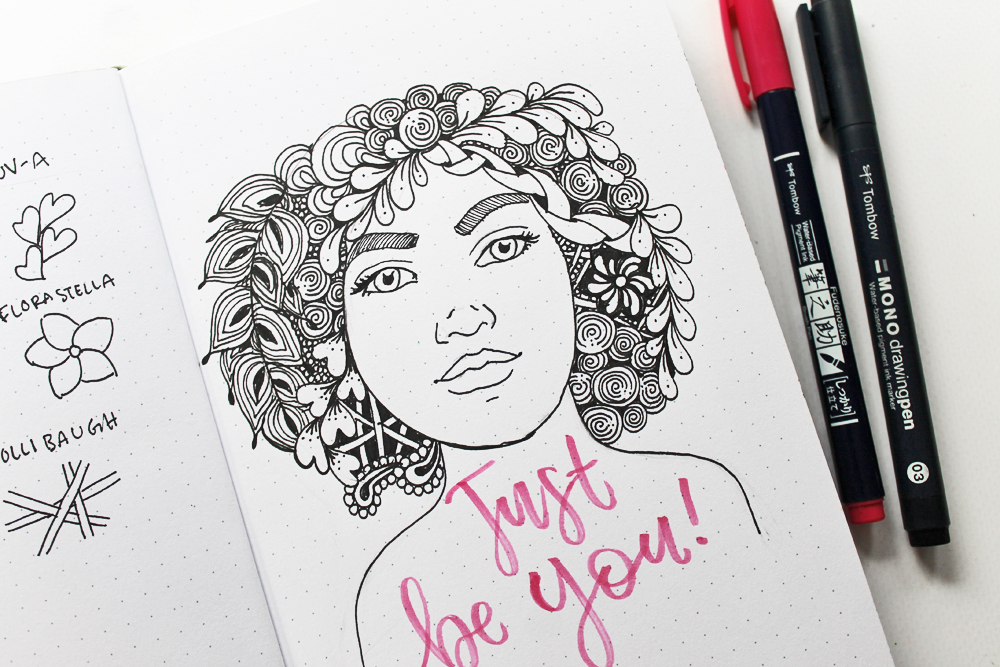 Zentangling and creating Zentangle portraits is a easy, but FUN, hobby to have if you're looking for a new hobby for 2019. These are also great to work into your task planner, art journal, etc.
Here are 5 more reasons to discover Zentangles.