It's Marie Browning here today, and in this post I will be inspiring you to tap into your creativity by giving you 5 reasons to Zentangle® in 2018. You can explore the reasons I recommend this easy-to-learn drawing method where you create beautiful small drawings with simple strokes. The materials are few for the traditional Zentangle® creations; but the possibilities are endless when you add color and different surfaces! You can learn all about Zentangle® from the Official Zentangle Website. 
Supplies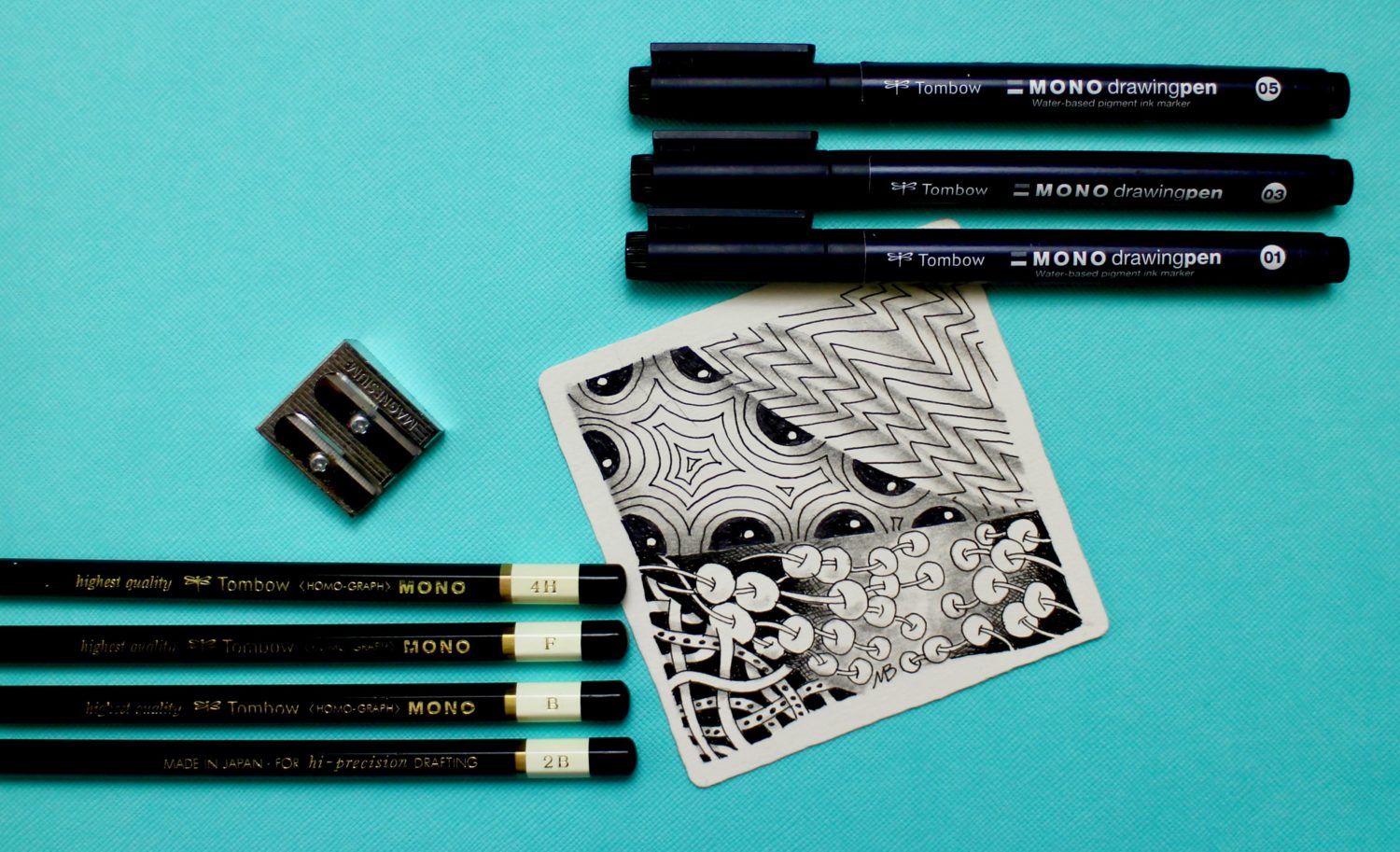 1. Learn Something New
It's time to re-discover your creativity! Zentangle® provides you with focus and a way to make your artistic dream become reality. You don't need to know how to draw. You don't need a lot of time. You don't even need to worry about the outcome with this non-representational art form. You start making beautiful drawings from your very first one. The materials are simple MONO Drawing Pens and MONO Drawing Pencils.  Where to learn this fascinating art form? Chances are you have someone locally who teaches it! Look for your near-by CZT (Certified Zentangle Teacher) here!
2. Create Art
It doesn't take long with this method to want to learn more. Soon your drawings will become bigger and with added color. YOU will be creating ART! You will want to mat and frame those gorgeous pieces you create! This underwater composition was taught at a Zentangle retreat on Vancouver Island. There are many such opportunities around the country for you to learn even more. Create this with MONO Drawing Pens, MONO Drawing Pencils, Dual Brush Pens, Irojiten Colored Pencils and the Blending Kit.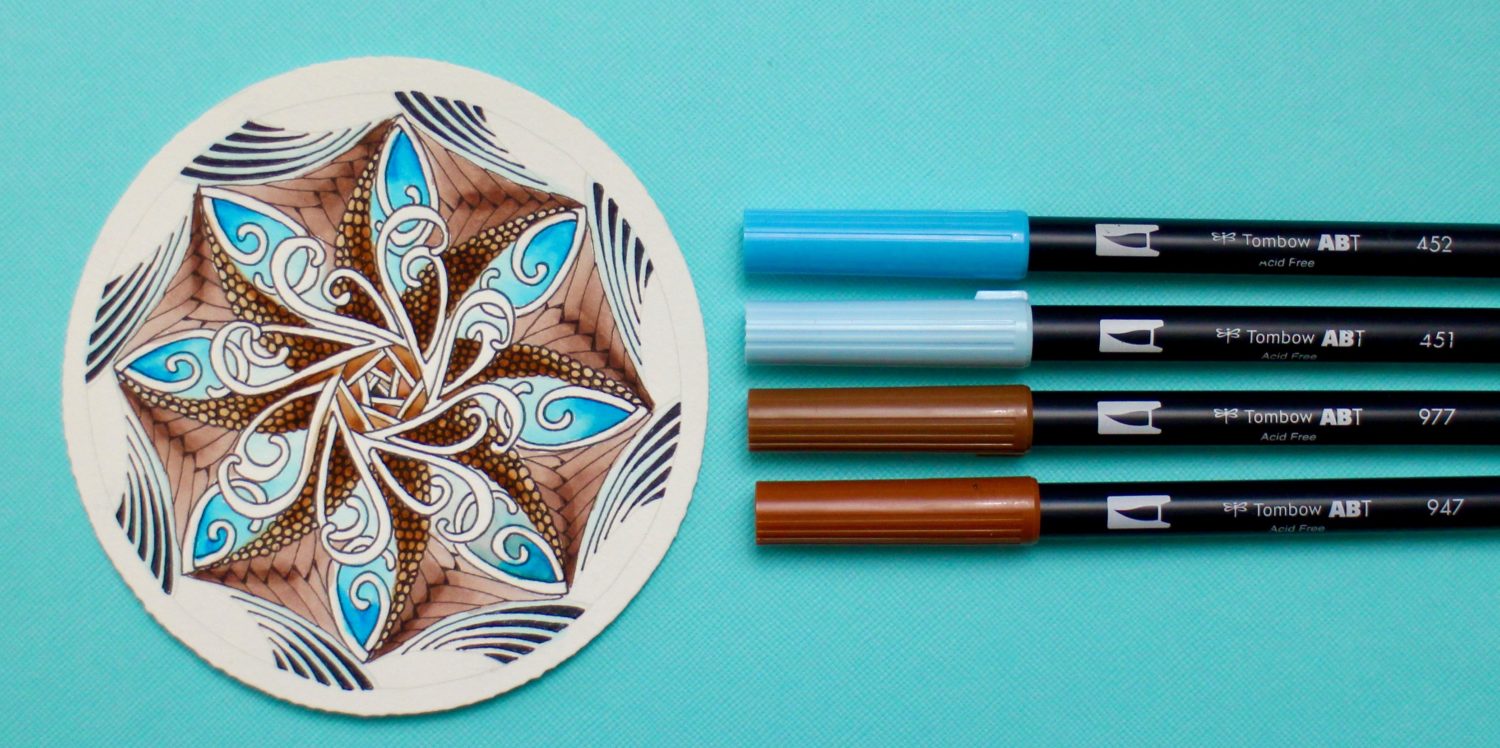 3. Develop your Skills
Develop the basic foundations of art through Zentangle®. Learn about lines and how to manipulate them to create drama and interest. Learn how to shade to create forms and shadows. Learn existing tangles (the patterns) and how to create your own. Learn about color and how to chose different color palettes to create beautiful harmonious artworks. All these skills can be learned and used with your favorite art form!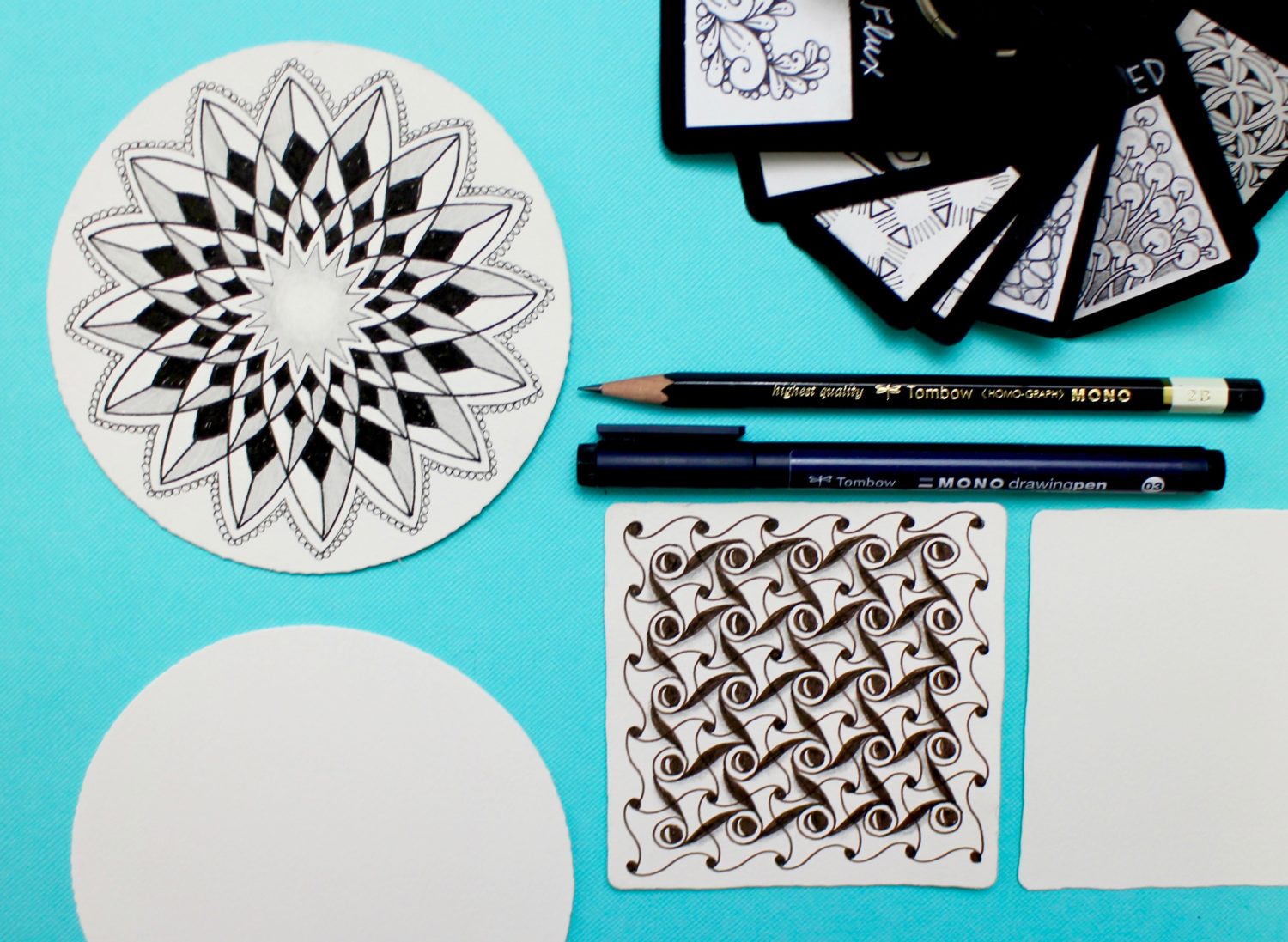 4. Mindfulness
This is probably the best reason to take up the Zentangle® method. Mindfulness. Learn to focus on creating each line as you draw complicated tangles without worrying about the outcome. Nothing is hard when you take it step-by-step. That's why the founders of Zentangle®, Rick Roberts and Maria Thomas like to say "Anything is possible, one stroke at a time.™" With just a pencil, a drawing pen, a piece of paper and a handful of collected tangles you can relax and 'go into the zone'. Make sure to read the section on the Zentangle® site on "How did it start?", it's fascinating!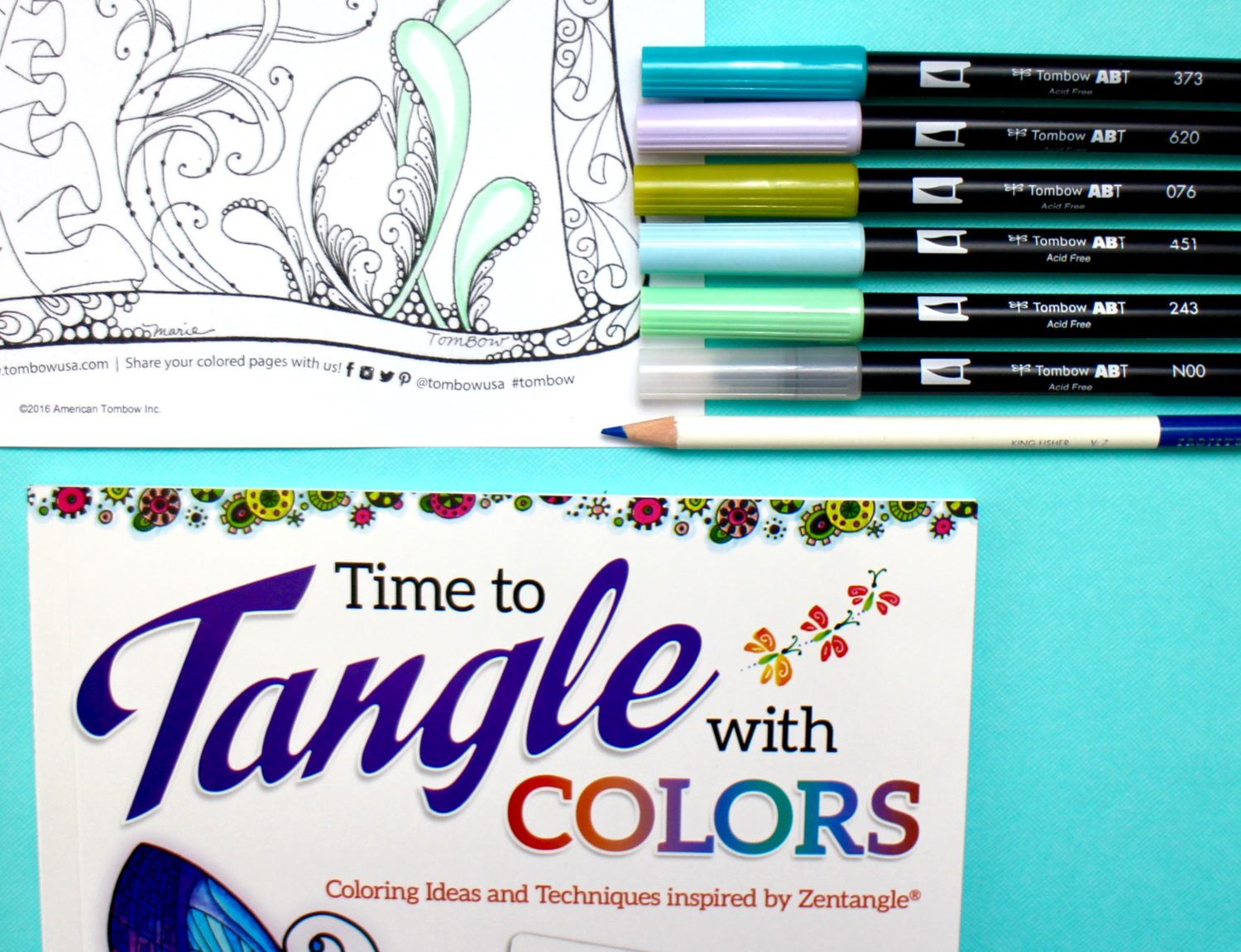 5. Many Resources to Help you
There is a great world-wide community of Zentangle® and resources! From your local CZT to Facebook groups who willingly share their talents. Tombow's Coloring Page Section of the website has Free Downloadable Zentangle® Inspired Pages for you to learn many different coloring techniques, many with how-to videos. My book, Time to Tangle with Colors, a Design Originals Publication, is one of the hundreds of beautiful books to learn anything and everything about tangling. Stop by my website www.mariebrowning.com to see my Zentangle® inspired blog posts. Have fun on your journey to learn this popular art form that EVERYONE can do! I'm sure I can think of many more than these 5 reasons, but maybe the main one is that you deserve to have fun with art!