Hey Tombow fans, this is Jennie! July is Watercolor Month, so I'm sharing how to create an easy watercolor house with the Tombow Dual Brush Pens.
Supplies:
Watercolor Paper
Rulers or Stencils (optional)
Step One:
Using a pencil, sketch the house. I used the Tombow MONO Graph Mechanical Pencil because lately I'm obsessed with this pencil. However, I also like to use the Tombow MONO Drawing Pencils. Feel free to use stencils and rulers to make it symmetrical or ignore straight lines and just go with the flow!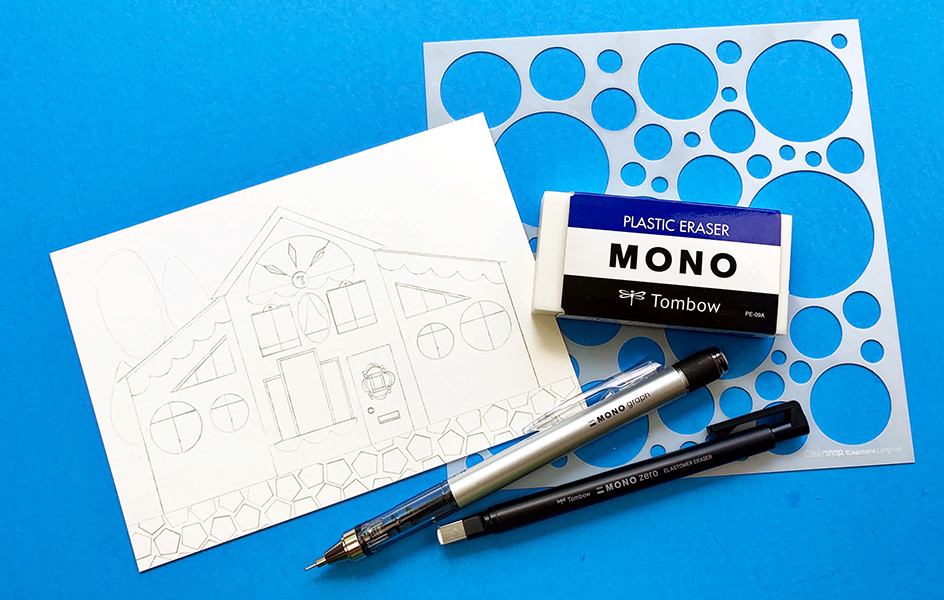 Step Two:
Color your watercolor house where it's supposed to be darker and then spread that color using the Tombow Water Brushes. This drawing had really small details. For small details, the Small Water Brush is perfect!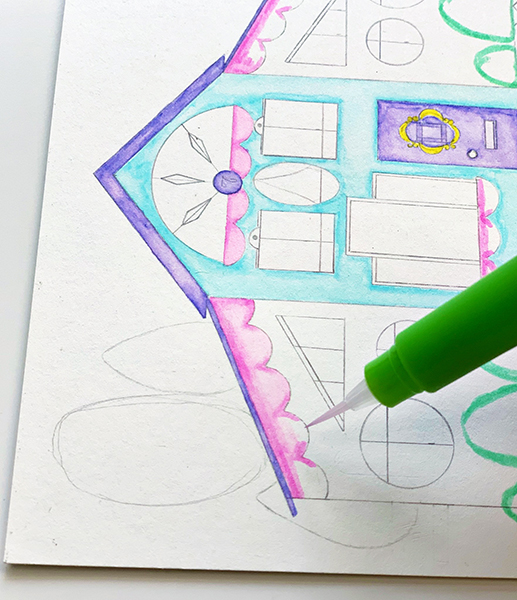 Step Three:
To create a really cool stone effect on the stone path, I used browns, grays and rusty colors. Use more than one color per stone. Add water but don't blend too much.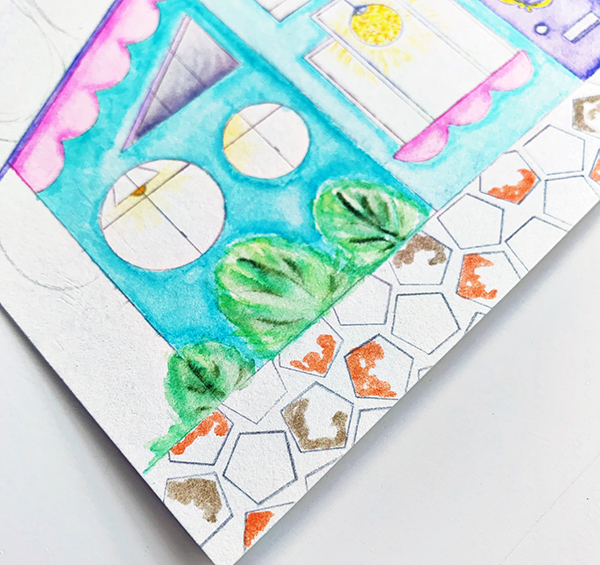 Step Four:
Color the sky depending on the time of the day you want to illustrate. After you add the colors, let them dry. Then add clouds of water and let them rest for at least 15 seconds and pick up the color with a paper towel. The longer you leave the water, the lighter the cloud will be.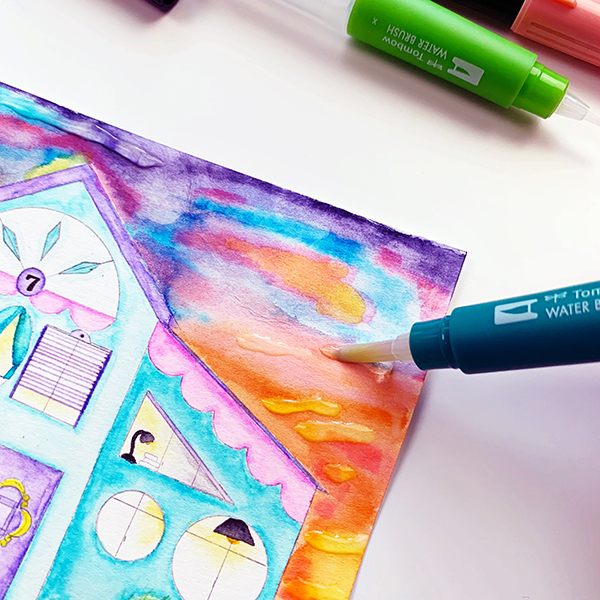 You are done! Another option would be to line everything with the Tombow MONO Drawing Pens. However, I love the organic look and shapes so I decided not to line them.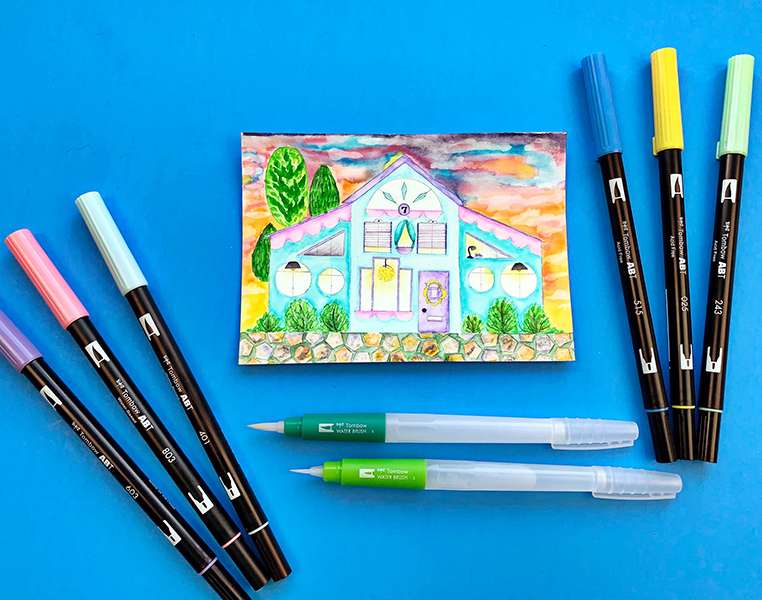 One of my favorite things about water coloring is it gives you permission to have a messy look. When you watercolor, water tends to do whatever it wants and go where it wants to go.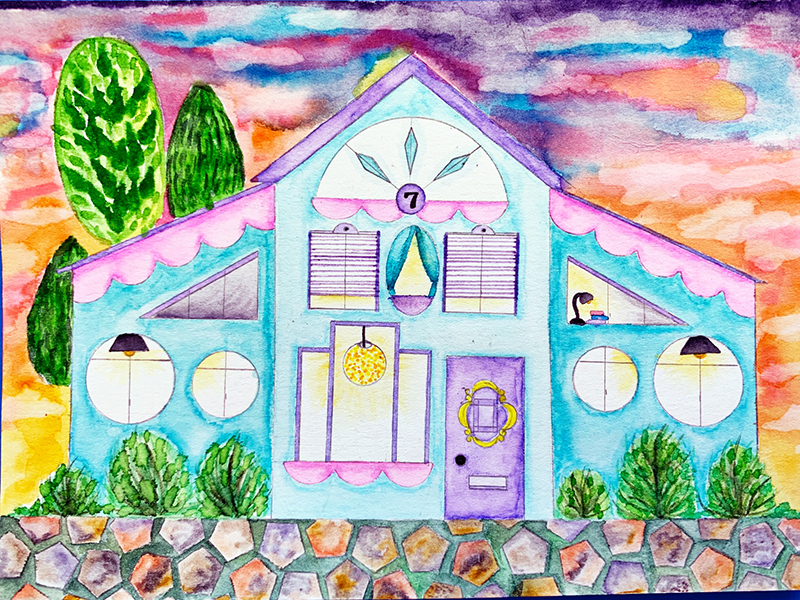 This quirky look was inspired by Monica and Rachel's apartment. I really love how the stone path turned out! Inside the house you can see faint light.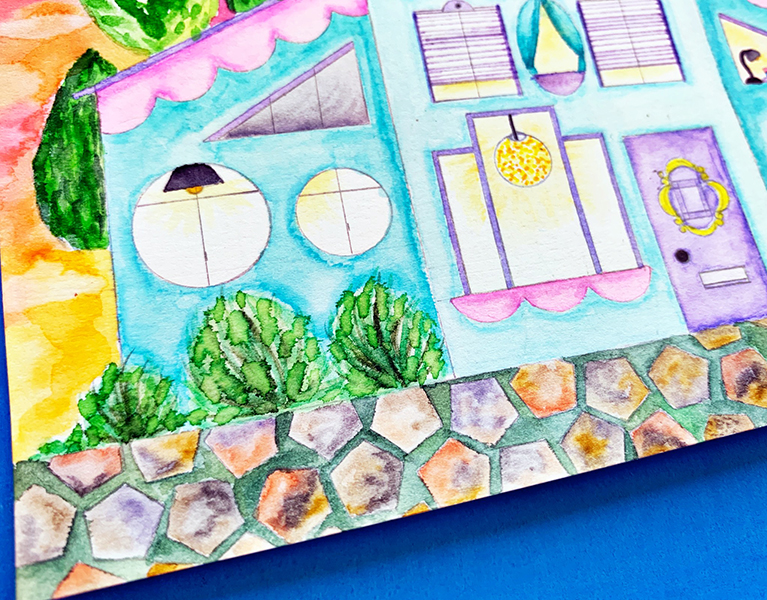 I hope you enjoyed this watercolor house! It's a tiny illustration but it has lots of details. If you want to see more cute houses check out his post by Jessica Mack!
Take Care!