Hi, Jessica from BrownPaperBunny here. Today, I'm going to show you how to use Dual Brush Pens to create a watercolor peach that you can use on recipe cards, greeting cards, or in your planner or art journal. Here's what you'll need to get started.
Watercolor Peach Supplies:
You can choose any Dual Brush Pen colors you like. For this project I used 772, 885, and 985 for the peach and 173 and 195 for the leaves.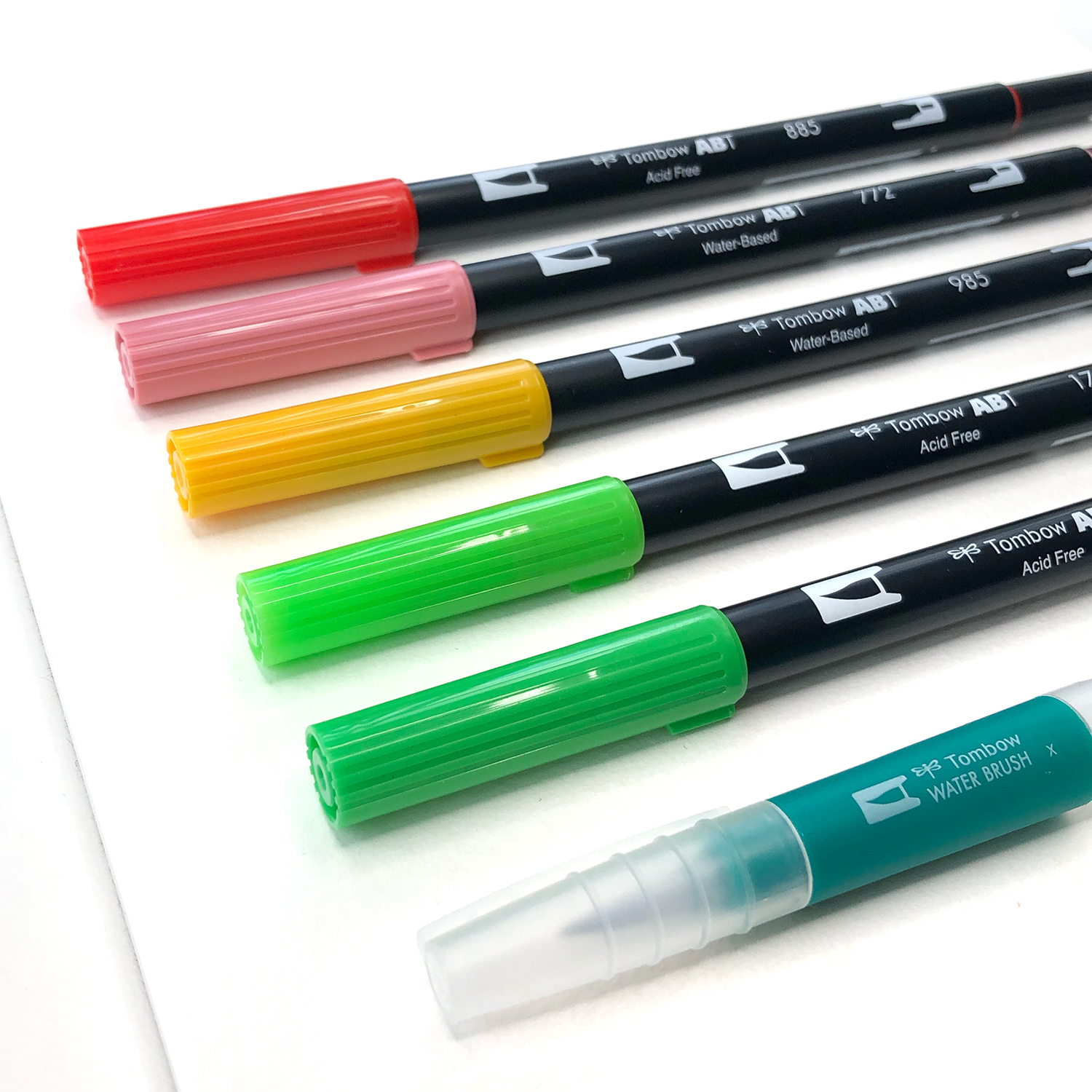 Step 1: Draw Your Peach
Use your first color to draw a rough peach shape. The pink I'm using here is 772.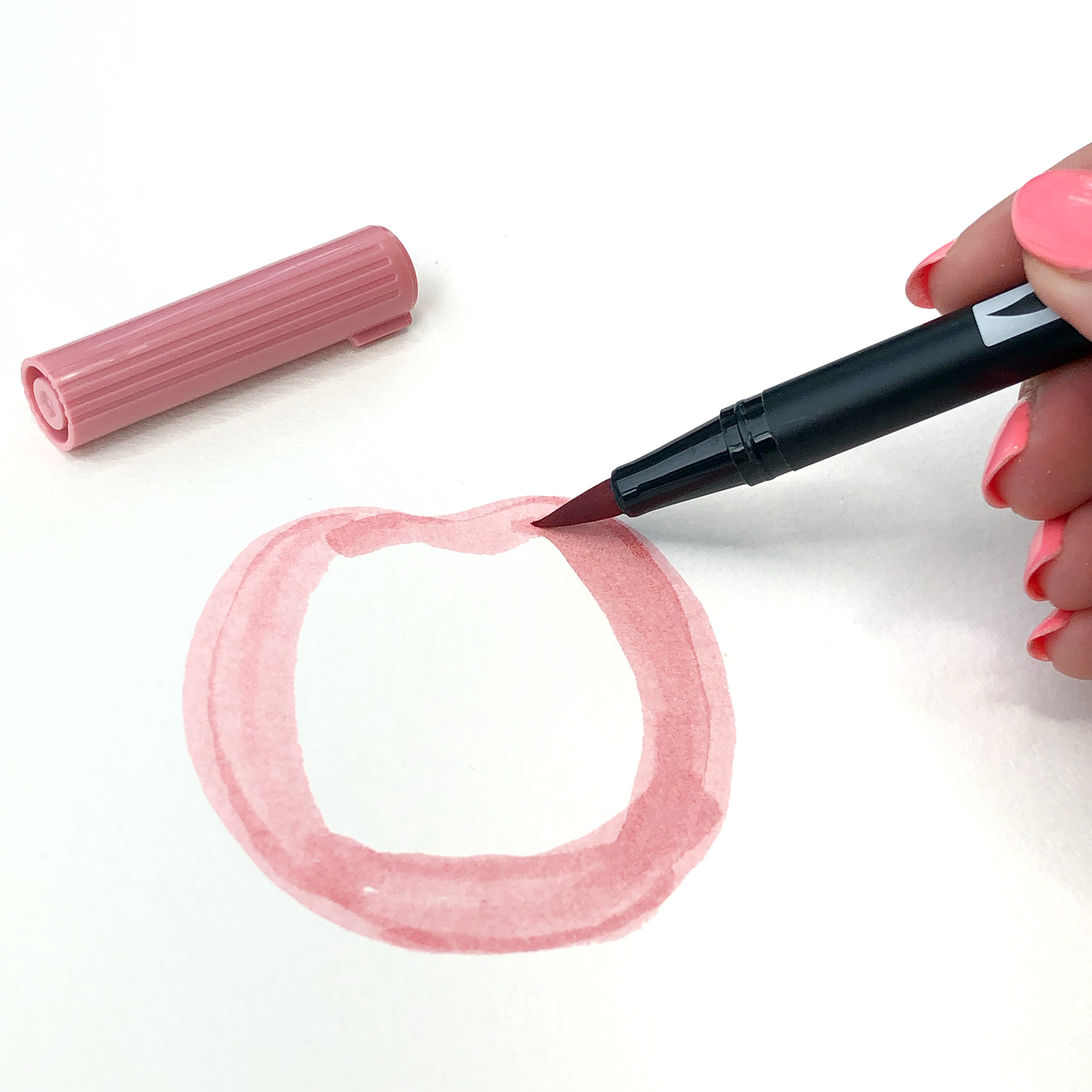 Step 2: Color Your Peach
Use your other colors (I'm using 985 and 885 here) to fill in the rest of your peach shape. There's no need to be precise with this stage because you're going to blend the colors together in the next step.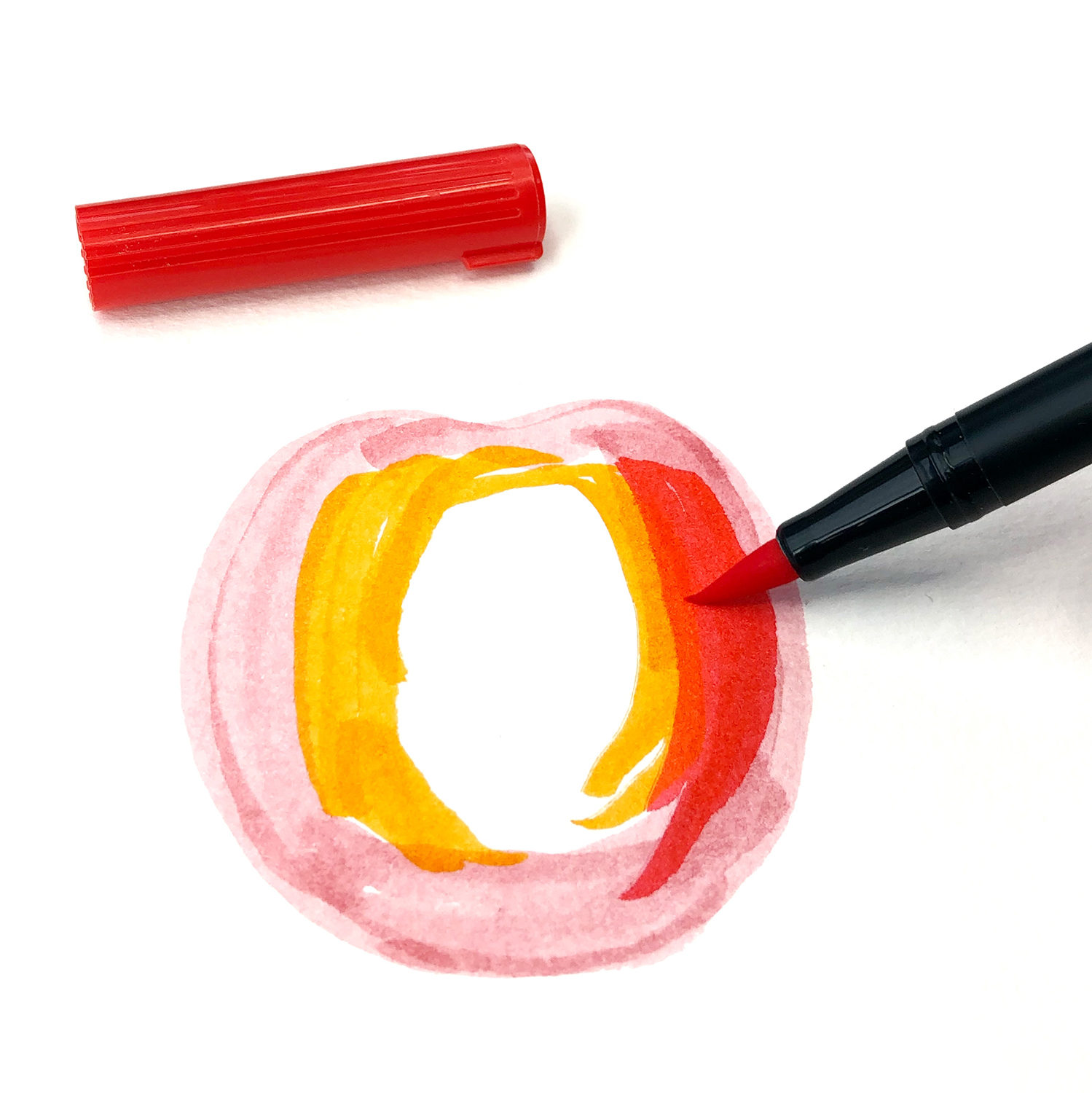 Step 3: Blend With Water
Use your Tombow Water Brush to blend the colors together on your watercolor peach. I like to start with the lighter color and then move over to the darker shades. Keep blending gently until you have a result you like. However, don't scrub too much because the paper becomes more fragile when it's wet.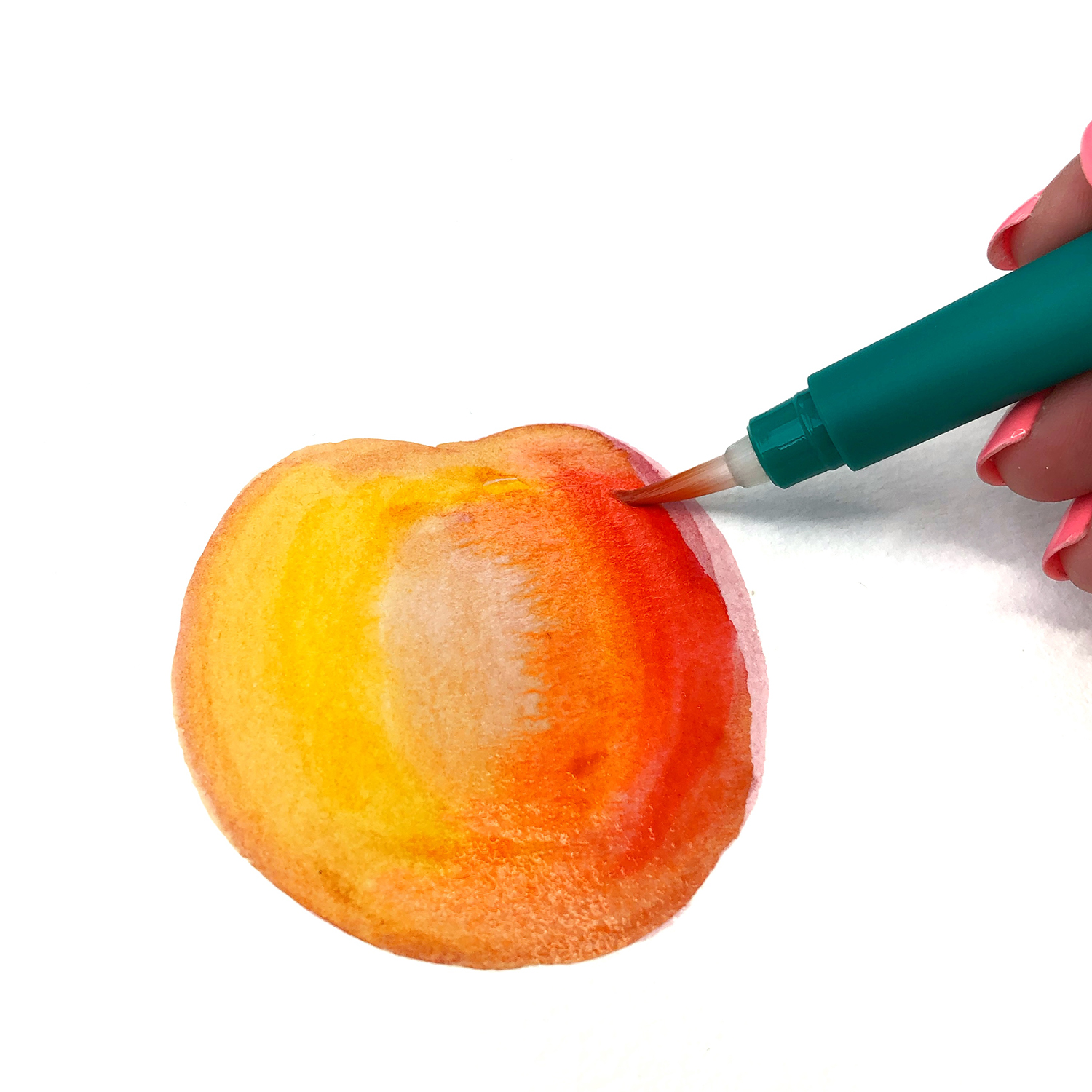 Step 4: Draw the Leaves
Use your lightest green shade to draw in a long, skinny peach leaf. Then, use the Water Brush to go over it and blend the ink together.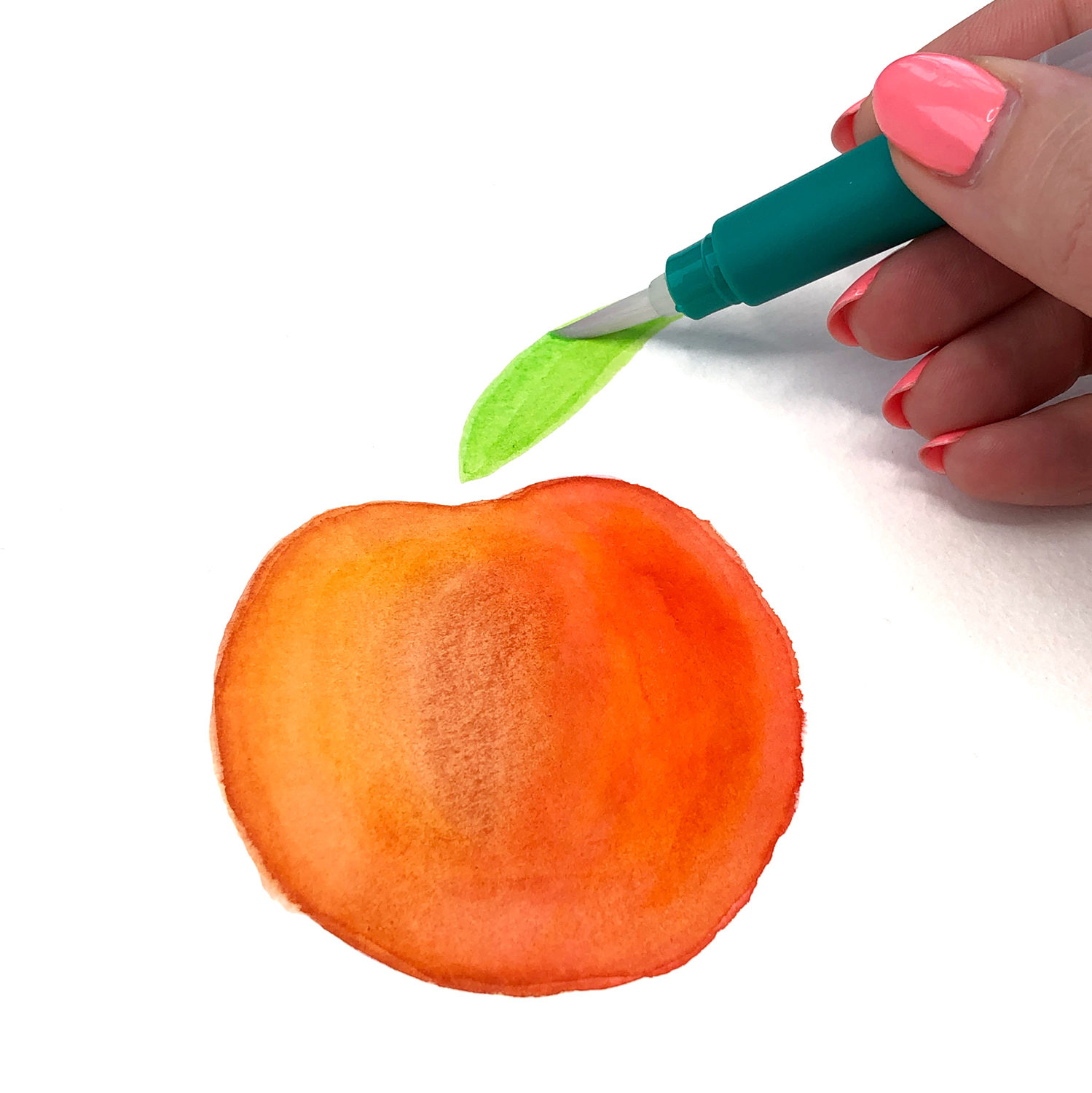 Step 5: Add Details to Your Watercolor Peach
Once your peach and leaves are dry, you can add details with the bullet tip end of your Dual Brush Pens.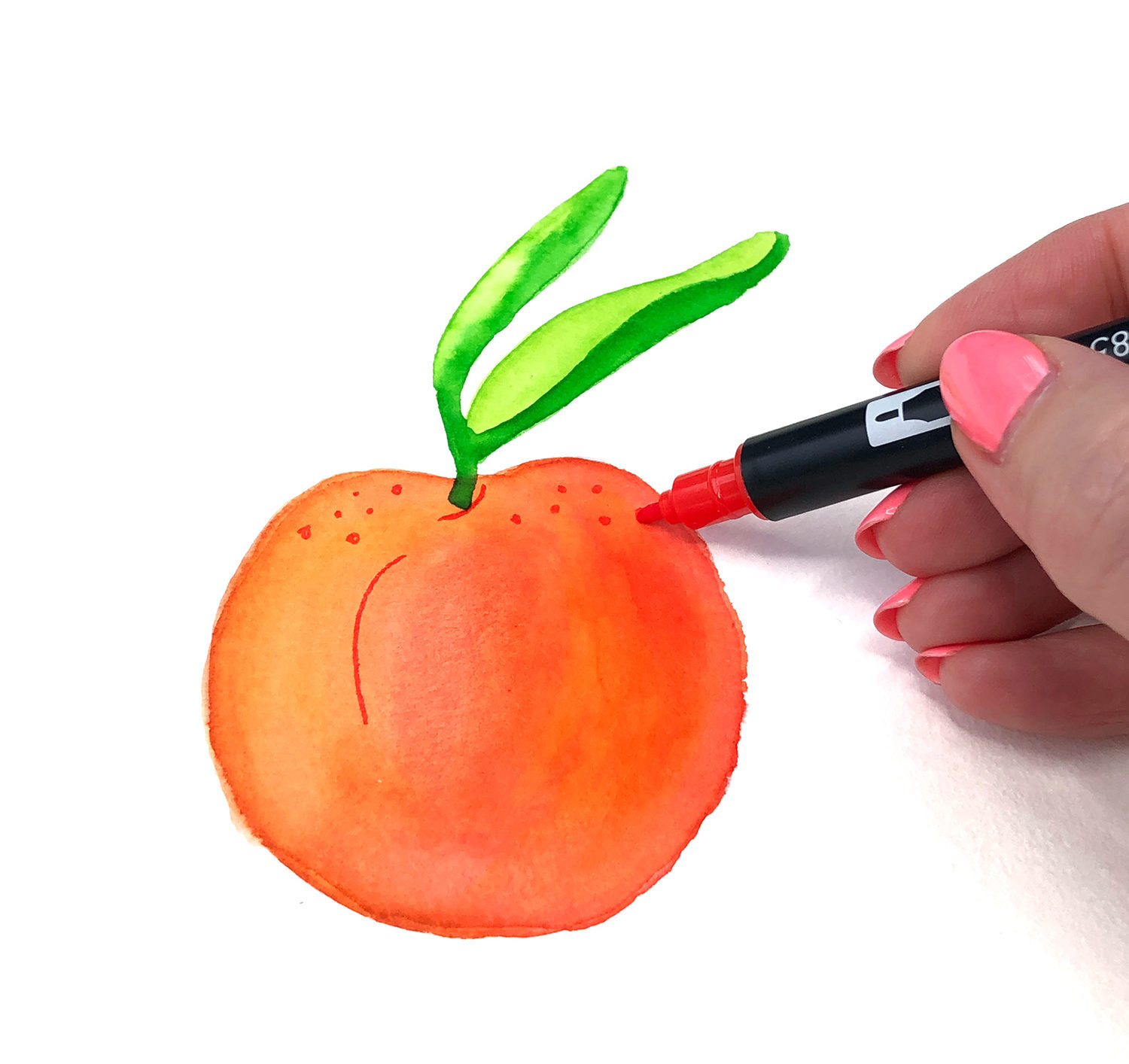 Voila, you've got a fun watercolor peach that you can turn into a greeting card, use on a recipe card, add to your planner, etc.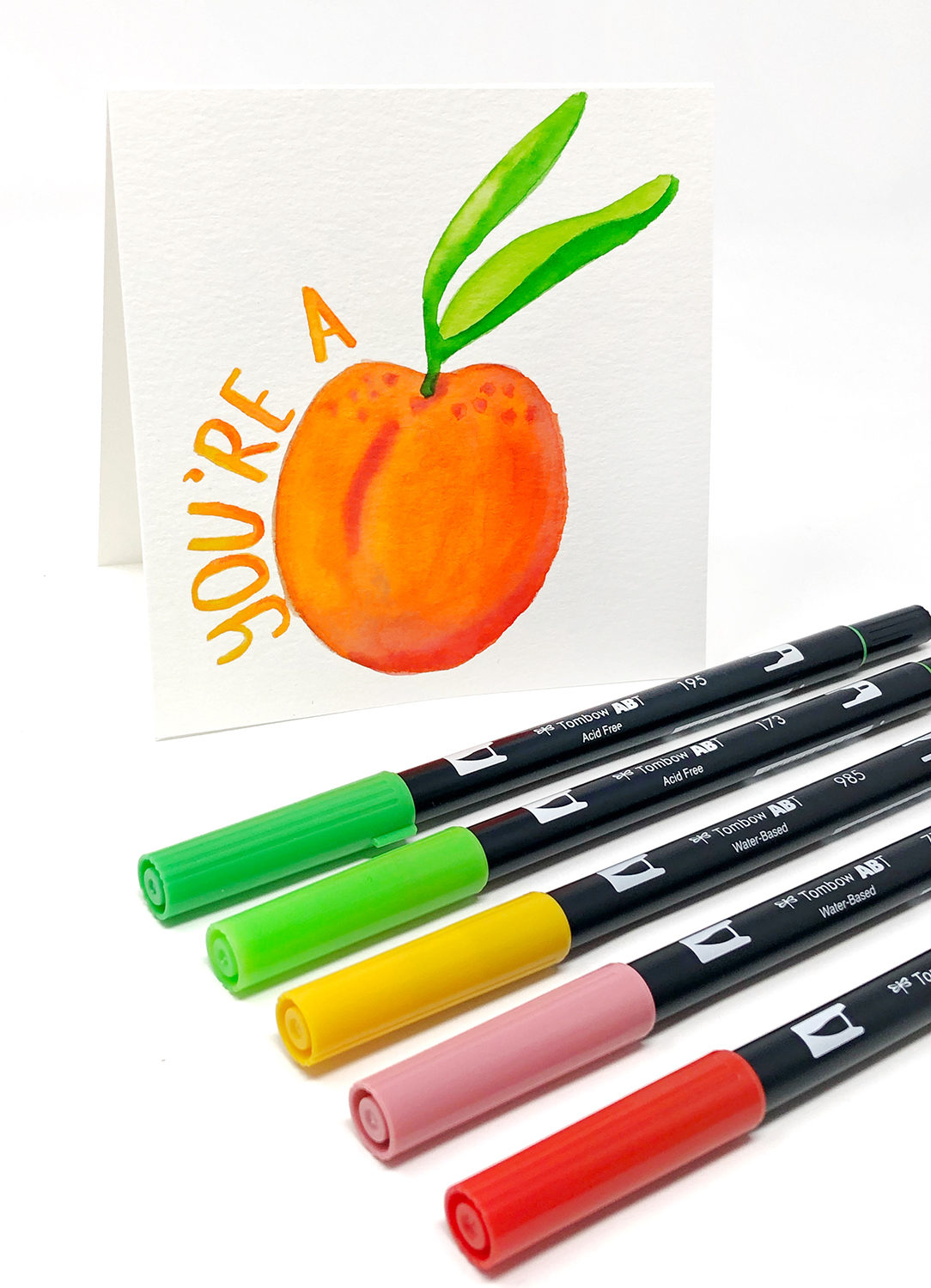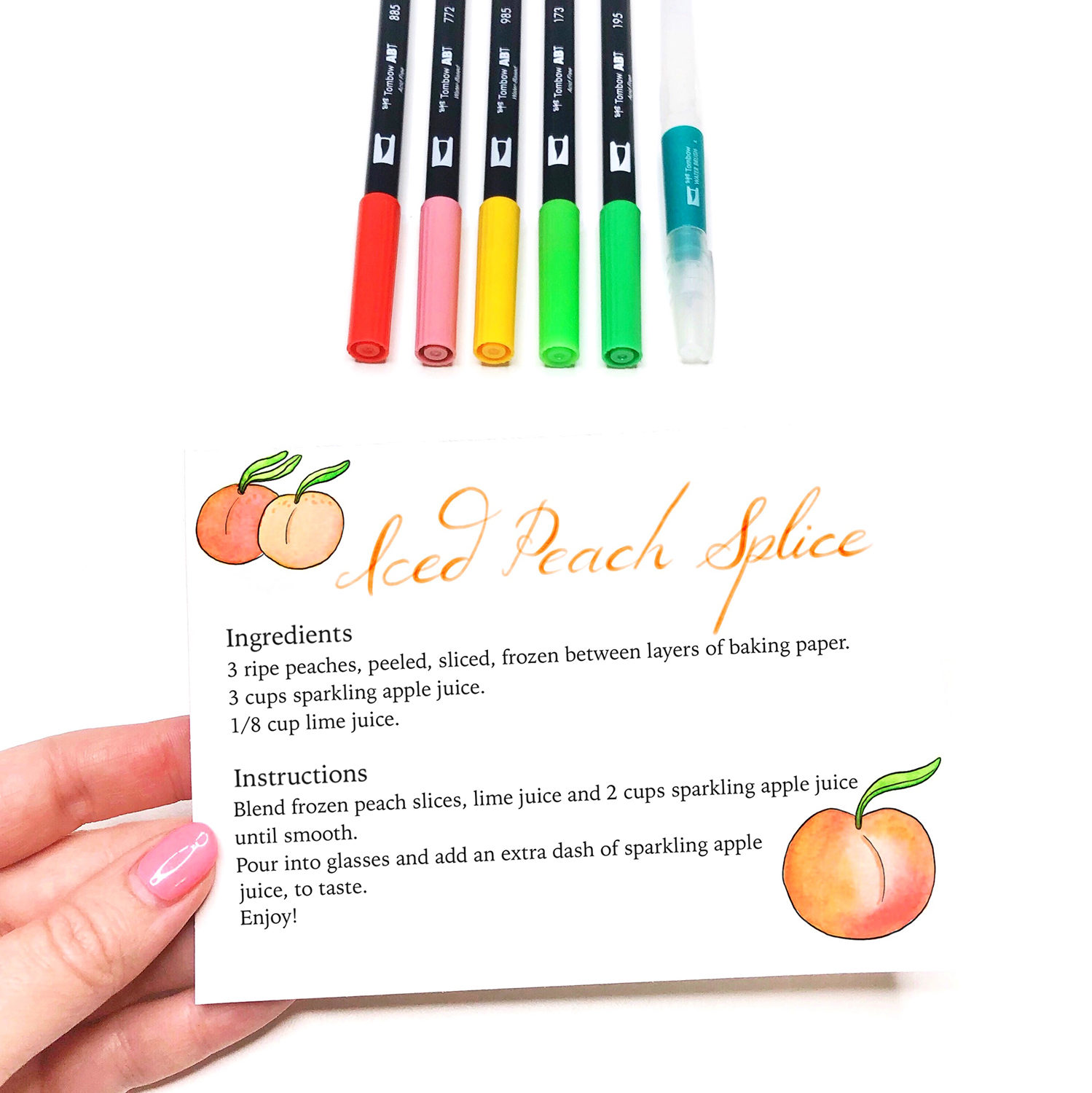 We'd love to see where you use your watercolor peaches. Tag @TombowUSA and @BrownPaperBunny on social media, so we can see.