Hi everyone, it's Katie here today to show you how to doodle a Memoji! World Emoji Day is on July 17th and this week the Tombow Design Team is sharing emoji projects. So, follow along on the Tombow blog and the Tombow instagram page to see all the projects!
New emojis are always being added to phones. On newer iPhones, there are Memoji's. You can customize them to your face. So, today I'm going to be showing you how you can doodle a Memoji!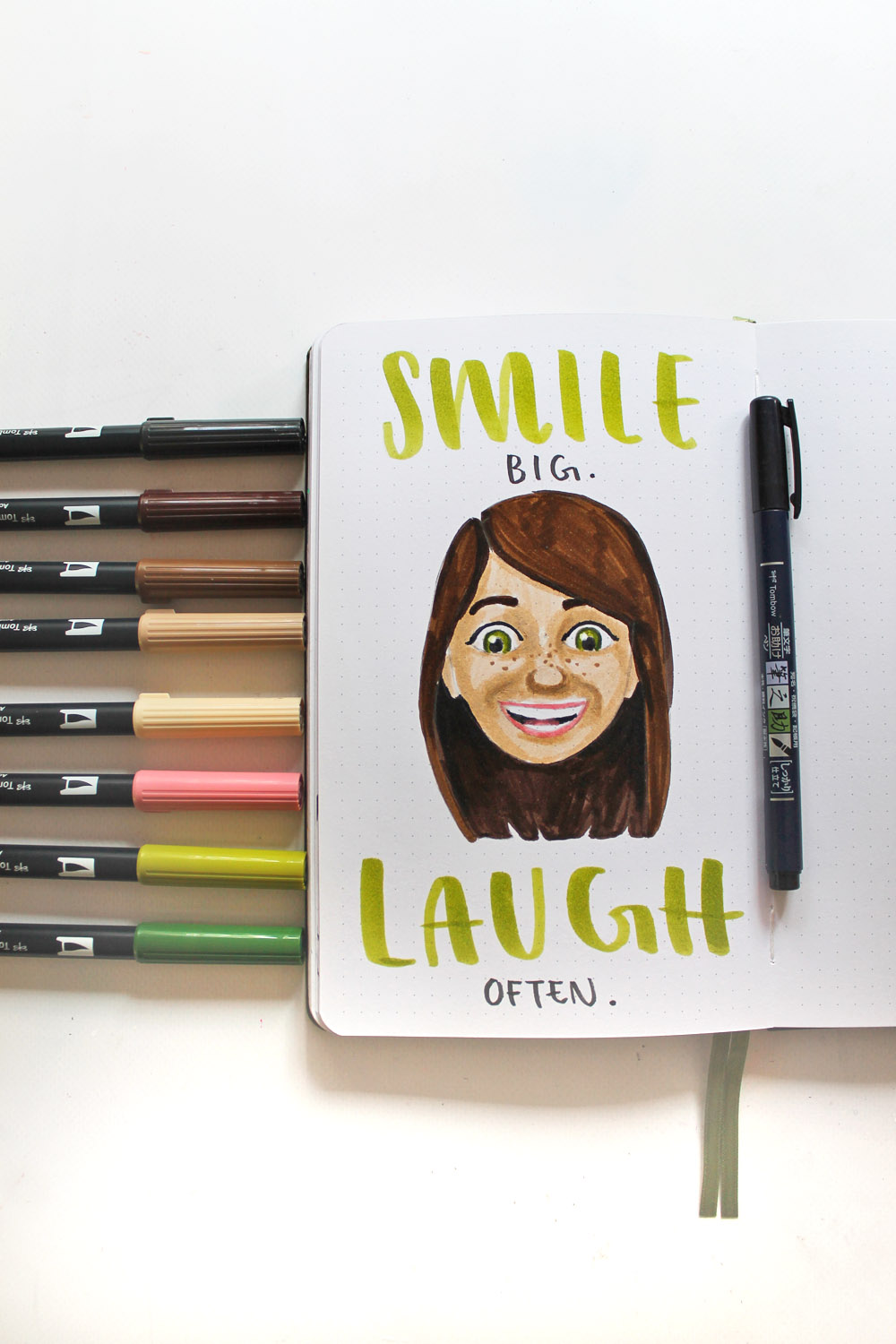 Memoji Doodle Basics:
Here is a quick little guide for doodling your own Memoji. Start with the face shape. Add facial features like eyes, a nose and a mouth. Emoji eyes tend to be on the larger size for a cute factor.
Next, add a fun hairstyle and any accessories you want.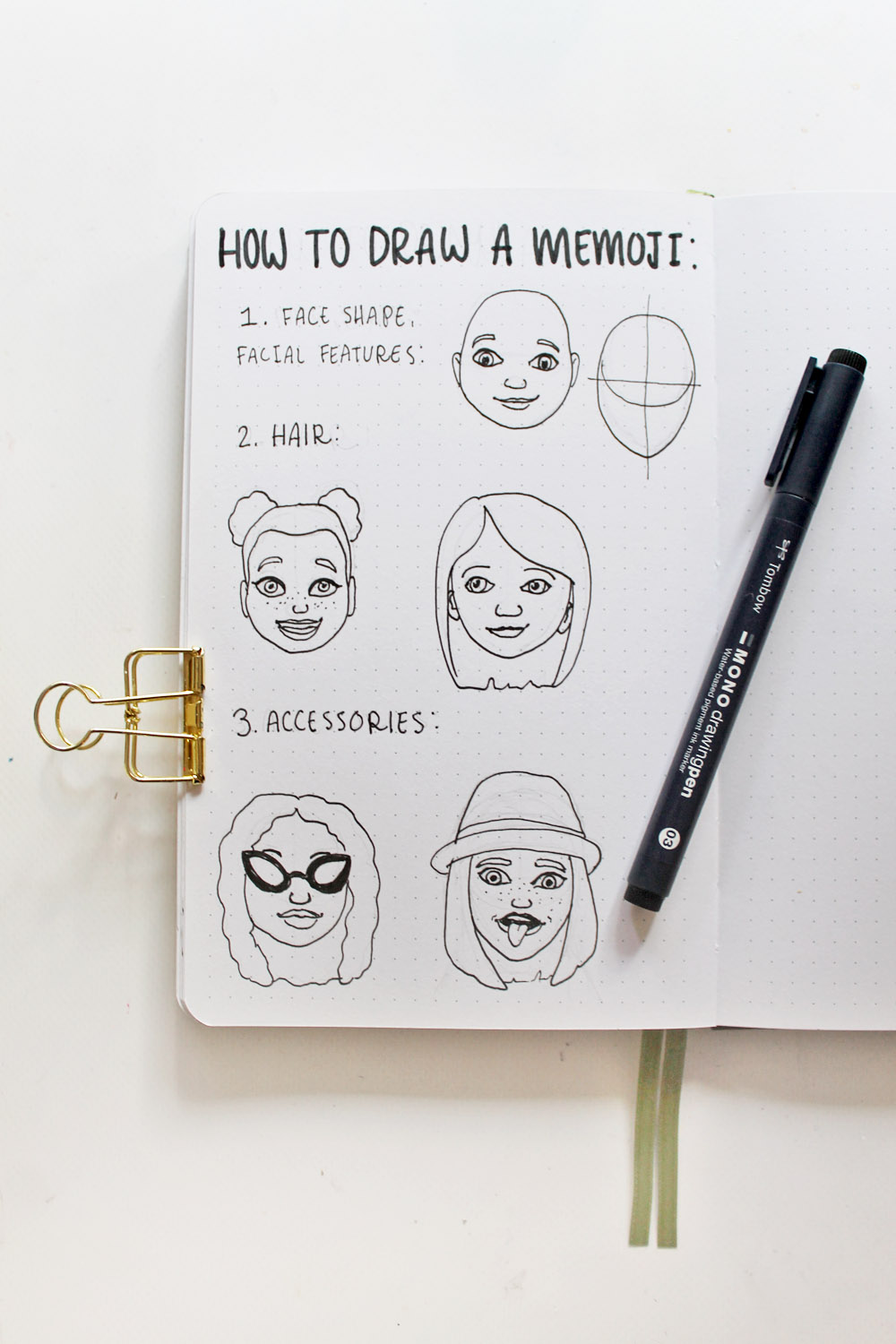 How to Doodle a Memoji:
Now that we have the basics, I'm going to show you the process for my Memoji page:
Supplies:
Sketchbook/Journal (I'm using a dot grid notebook from Archer & Olive)
Memoji Reference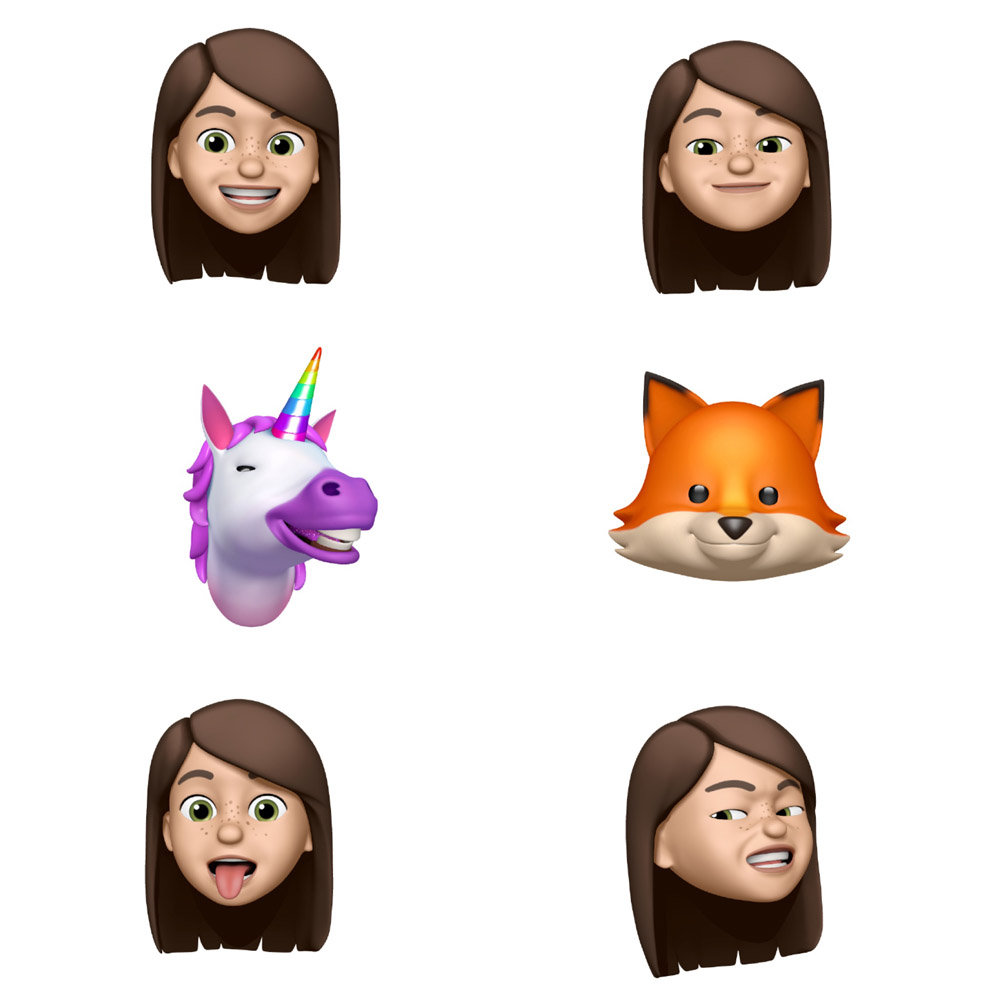 Step one:
I took a few screenshots of my custom Memoji on my phone to use as a reference for this page! Just like the basics above, we're starting with the face shape. I'm basing my doodle off the memoji where I'm just looking straight ahead and smiling.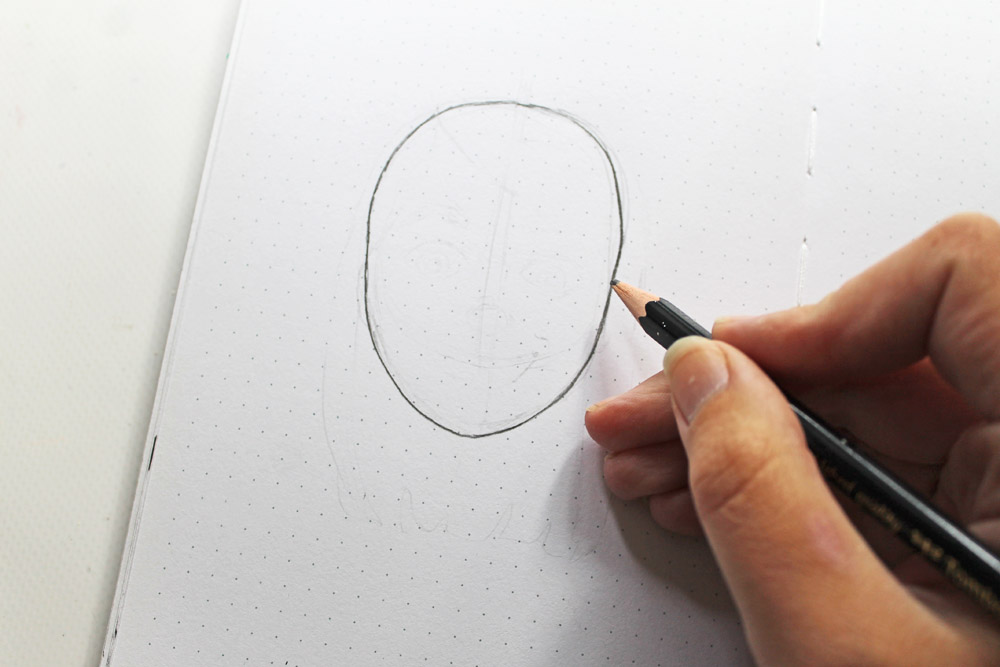 Step two:
Use the MONO Drawing Pencil to lightly sketch in the facial features and add hair. I'm sketching with a B degree pencil, so it's dark enough to see in photos. However, I would recommend sketching with an H degree pencil to have lighter lines.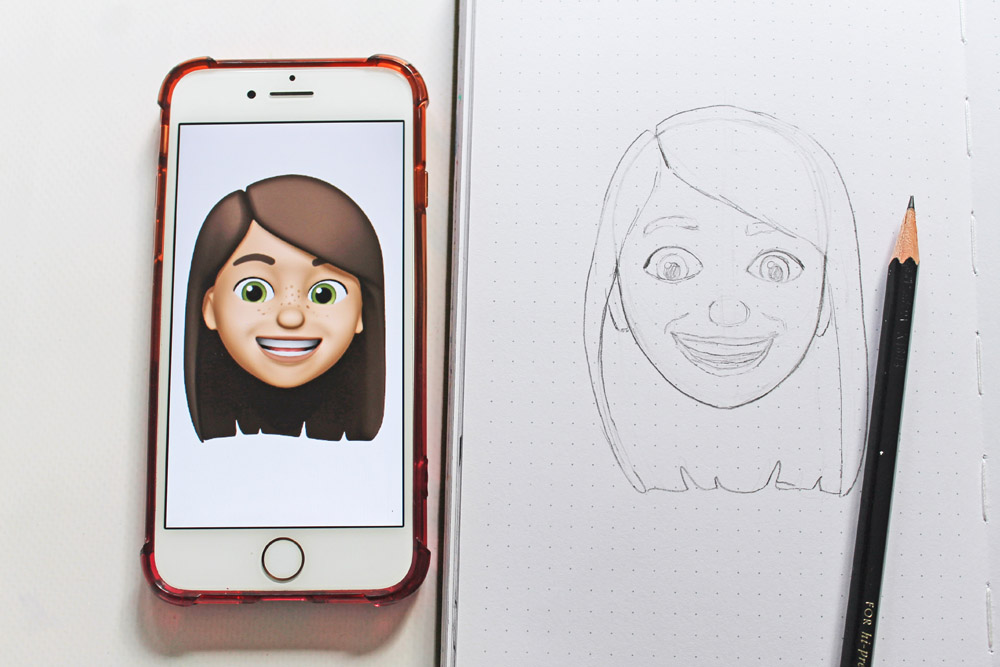 Step three:
Let's add color! Since most Memojis don't have black lines, I'm forgoing outlining my doodle in ink this time and just moving on directly to Dual Brush Pens.
You'll want to make sure the paper that you're using can handle a bit of ink layering, This Archer & Olive notebook can handle a little bit. Begin with your base color. For me, that was Dual Brush Pen 990. I added a few shaded areas with 992 and used 772 for my lips!
Keep going until you've finished coloring your Memoji in!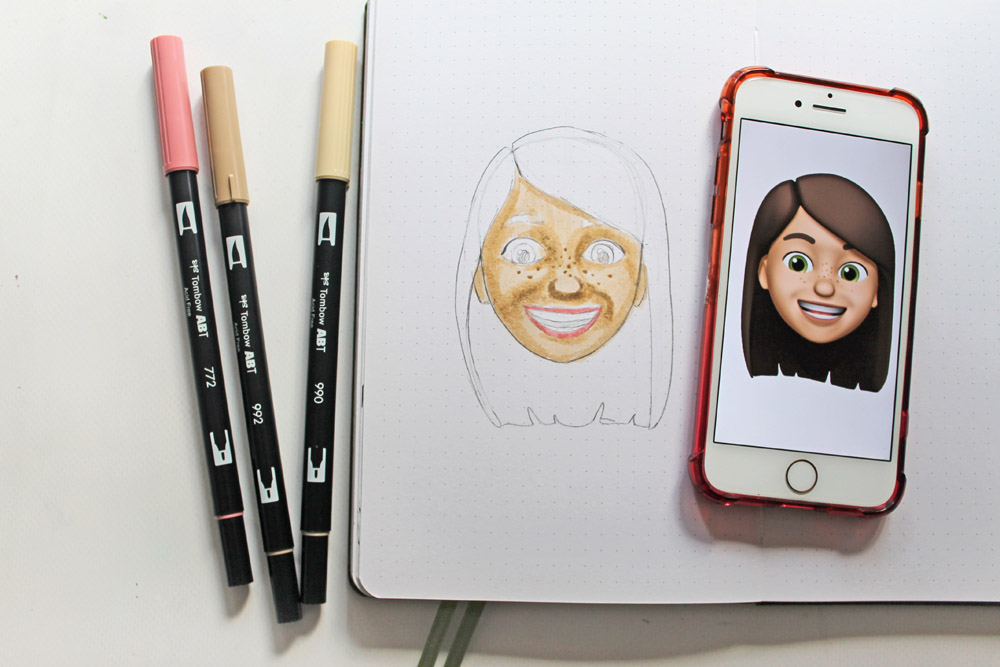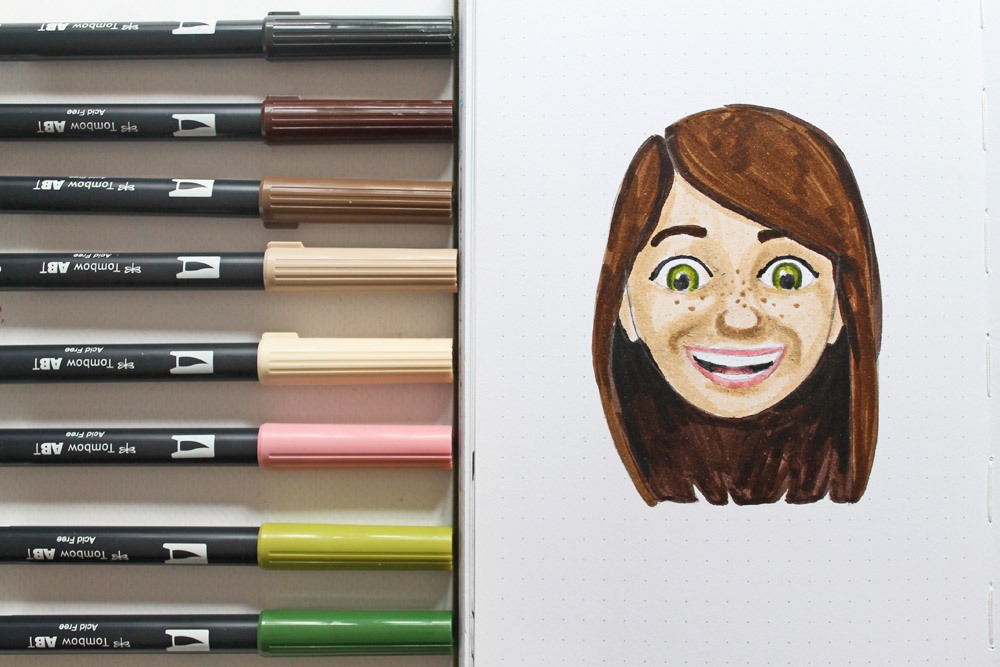 Step four:
Once the ink is dry, you can erase any pencil lines using the MONO Light Eraser! This is such an awesome eraser. It can erase pencil through the Dual Brush Pen ink and it's light on the paper without tearing it.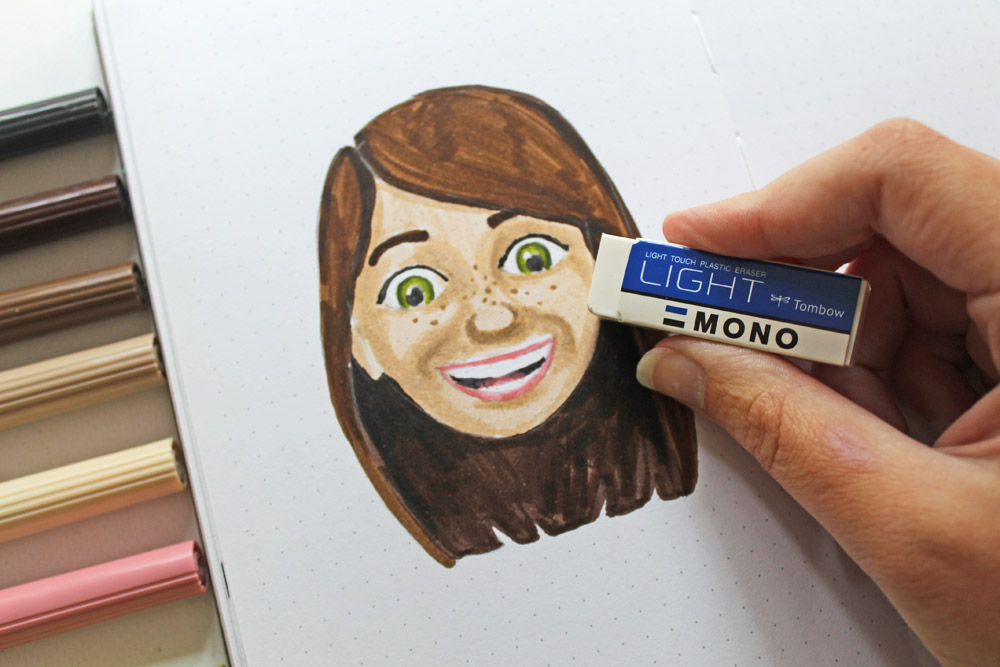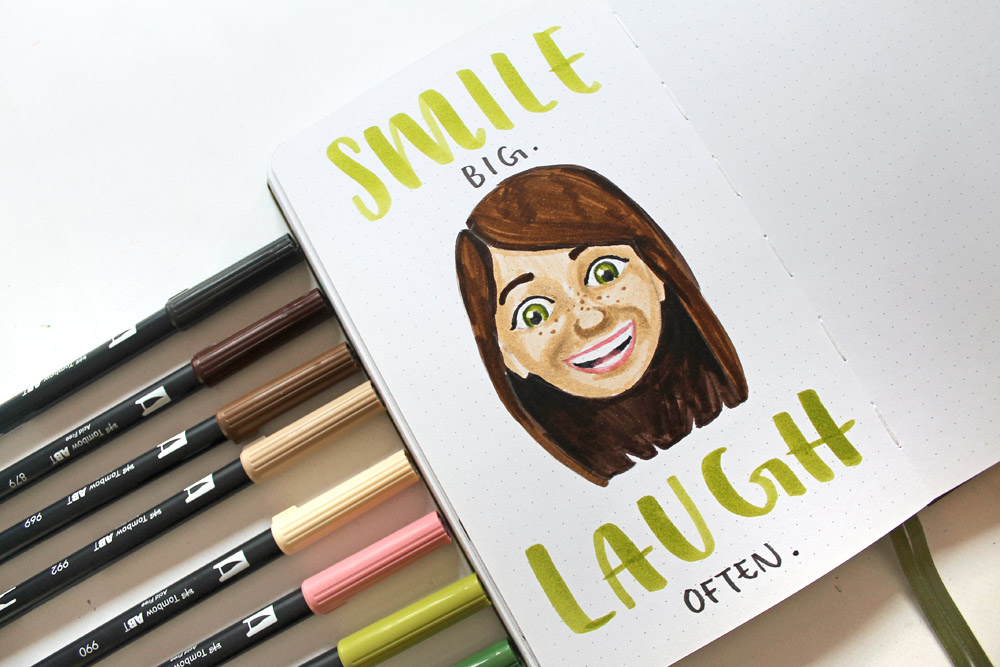 I finished off my page with a bit of lettering, but feel free to use your Memoji however you like! I think it would be fun to do a entire monthly theme in a task journal with cute little Memojis.
I hope you enjoyed watching this Memoji doodle come to life today!