Hello friends, it's Smitha! I am here with a simple way to mix watercoloring and hand lettering. I'm pulling out my favorite Dual Brush Pens today. Aren't these colors so pretty together?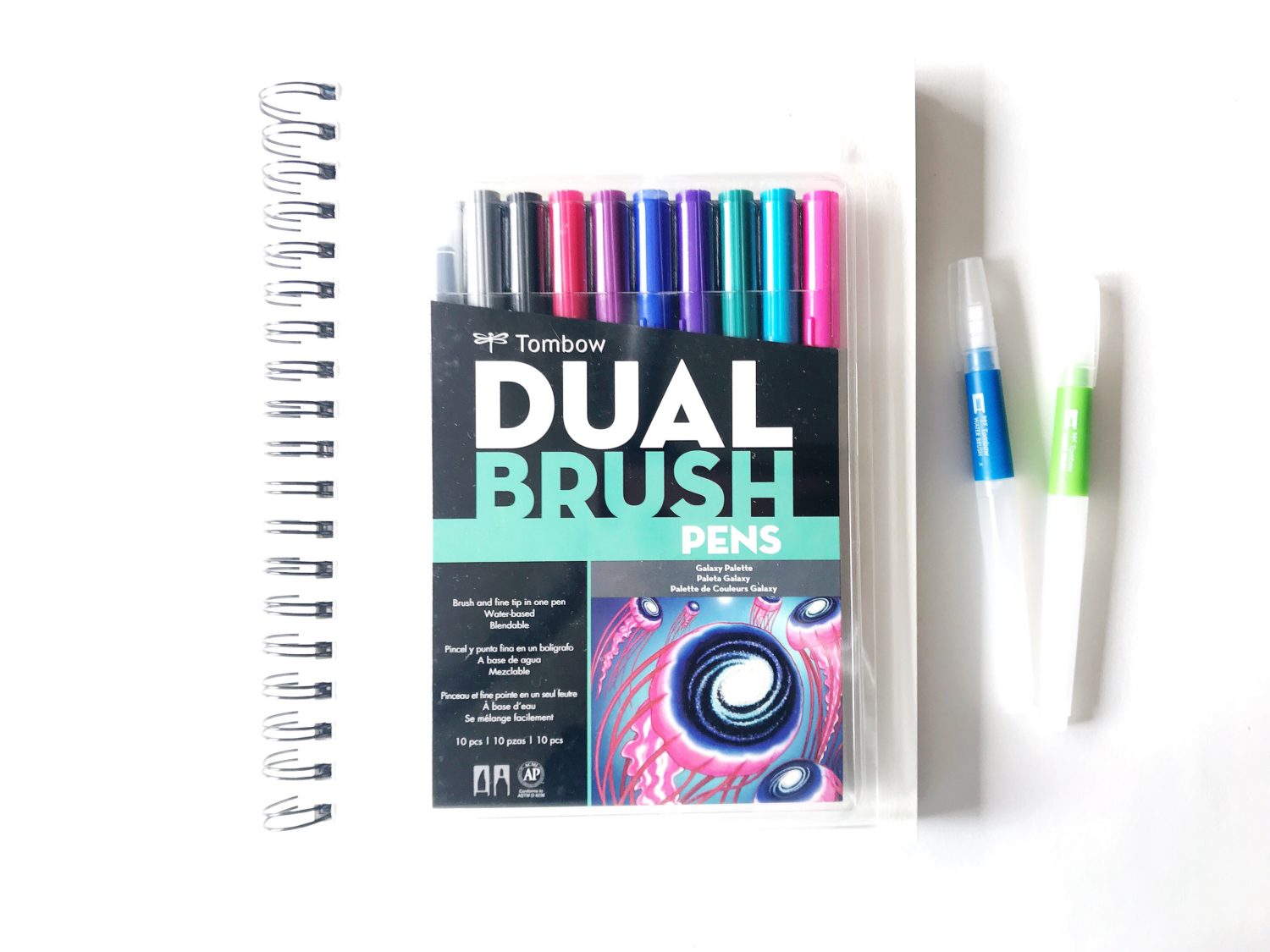 Material list:
White paint
Watercolor or mixed media paper
First we add color onto the page. Using the brush tip of the Dual Brush Pen, letter the words you want. Today, I am using the zodiac signs as my inspiration! I chose four colors from the Dual Brush Pen Galaxy 10-pack and lettered all of my words onto the page. Make sure you use a mixed media or watercolor sketchbook for this technique.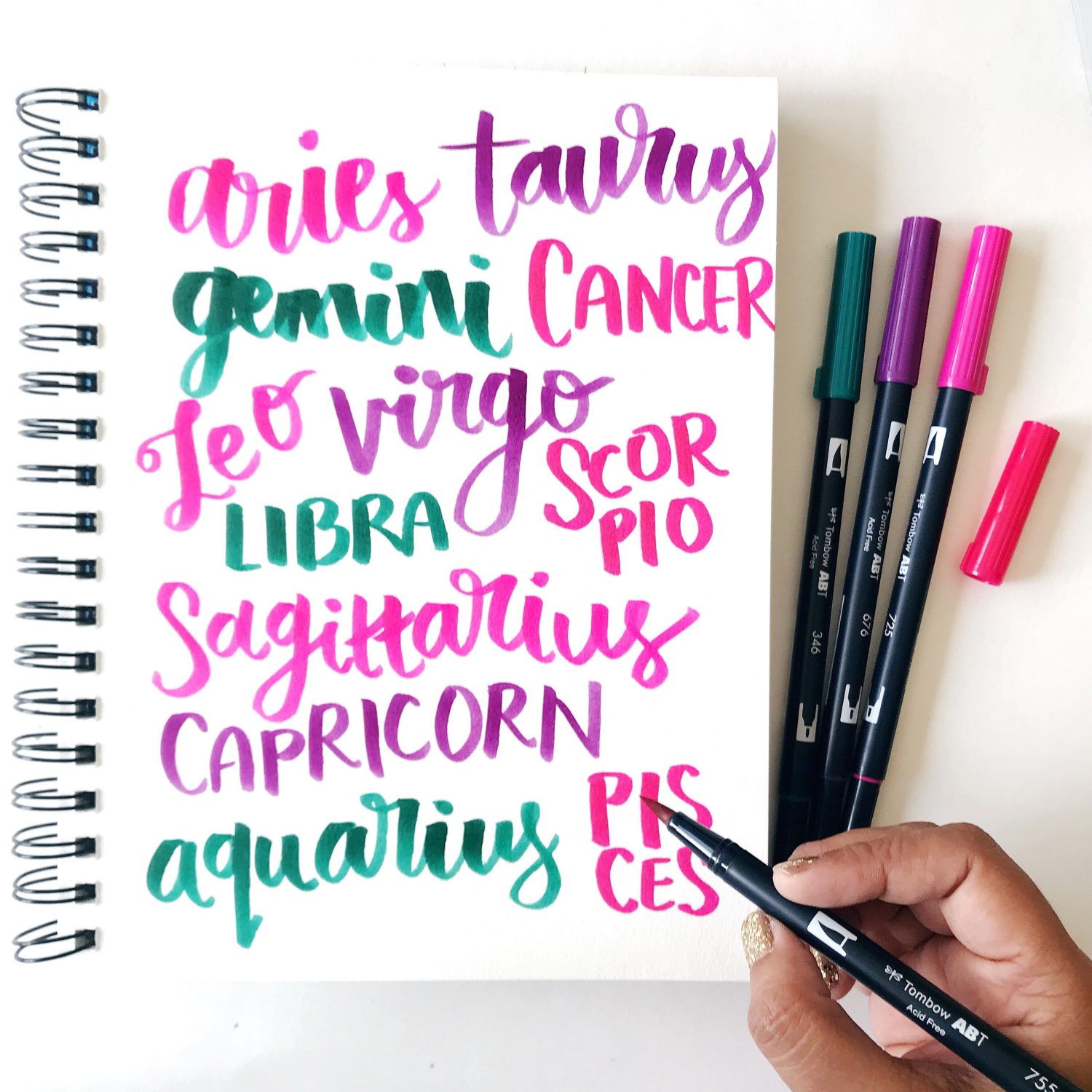 Next, we paint with water. Using the Water Brush, squeeze some water onto the word and paint over it slowly. The Dual Brush Pens have ink that is water based. When you paint over the ink with the Water Brush, the color reacts and spread nicely. It softens the ink and gives off a watercolor look.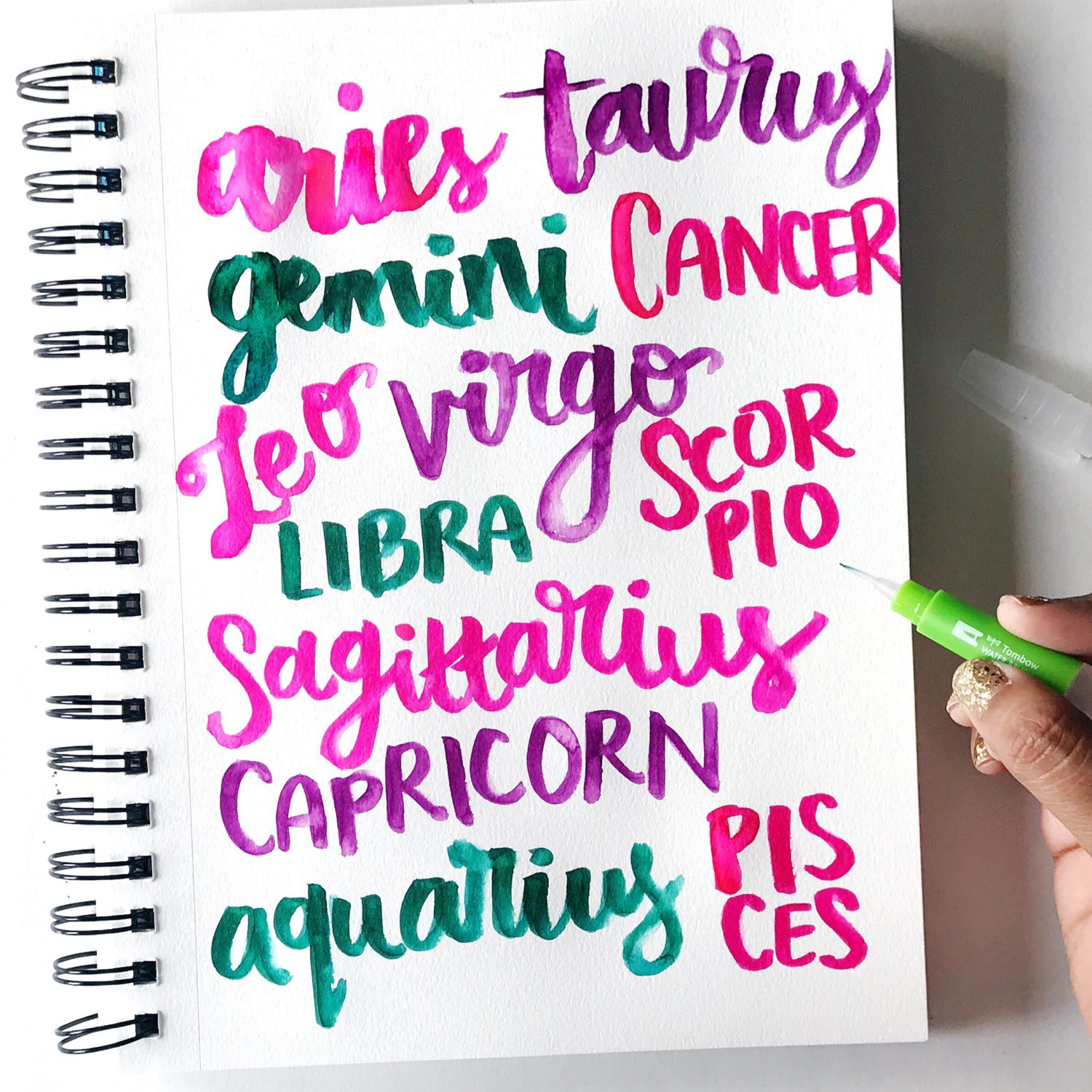 I used the Blending Palette to add a few color splatters and make the letters tie in together for a messy look.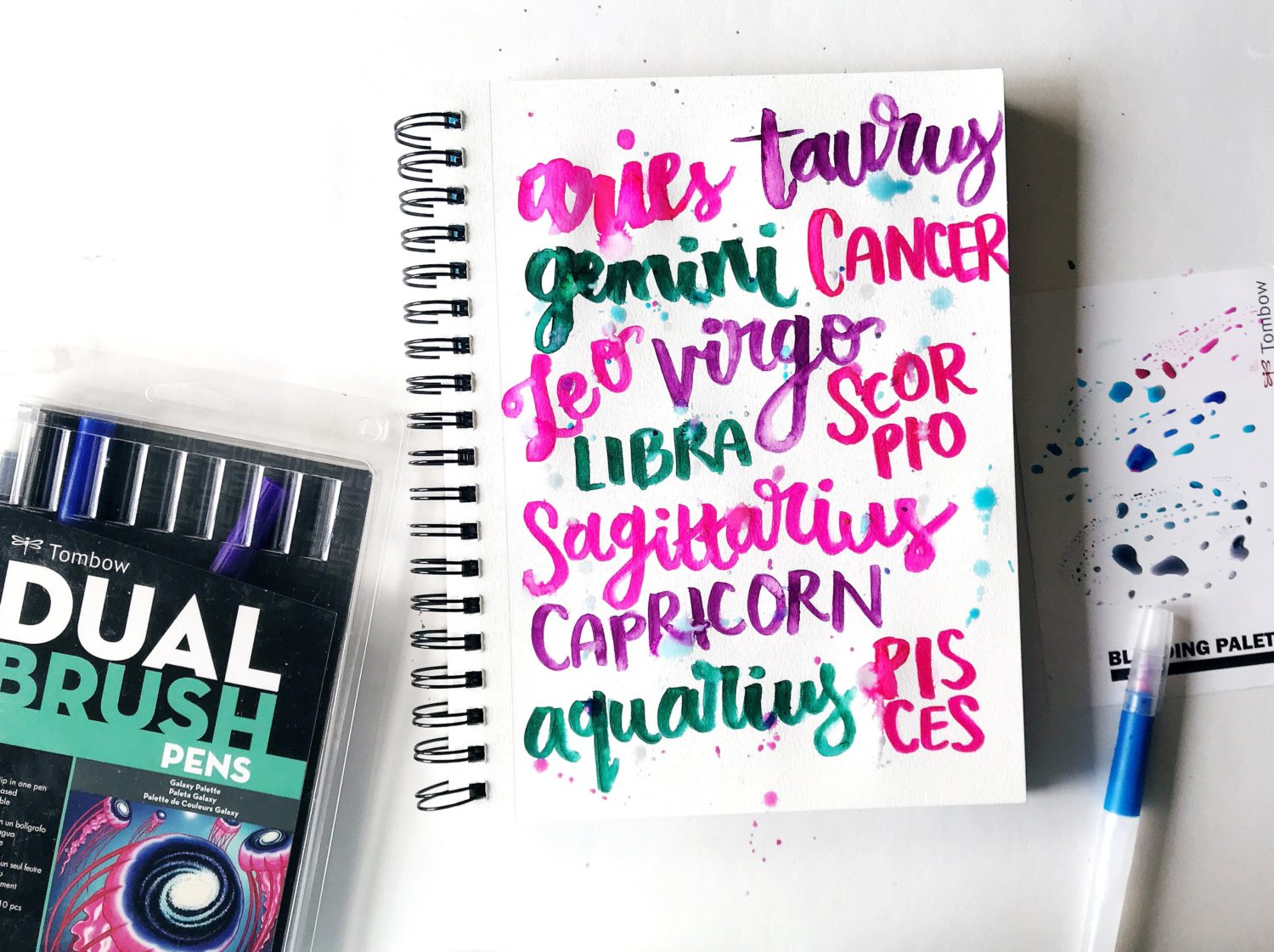 Using the MONO Twin Permanent Marker, I finished off the lettering with a black outline of each word. I drew a few stars all around and also added a few white paint dots onto the lettering.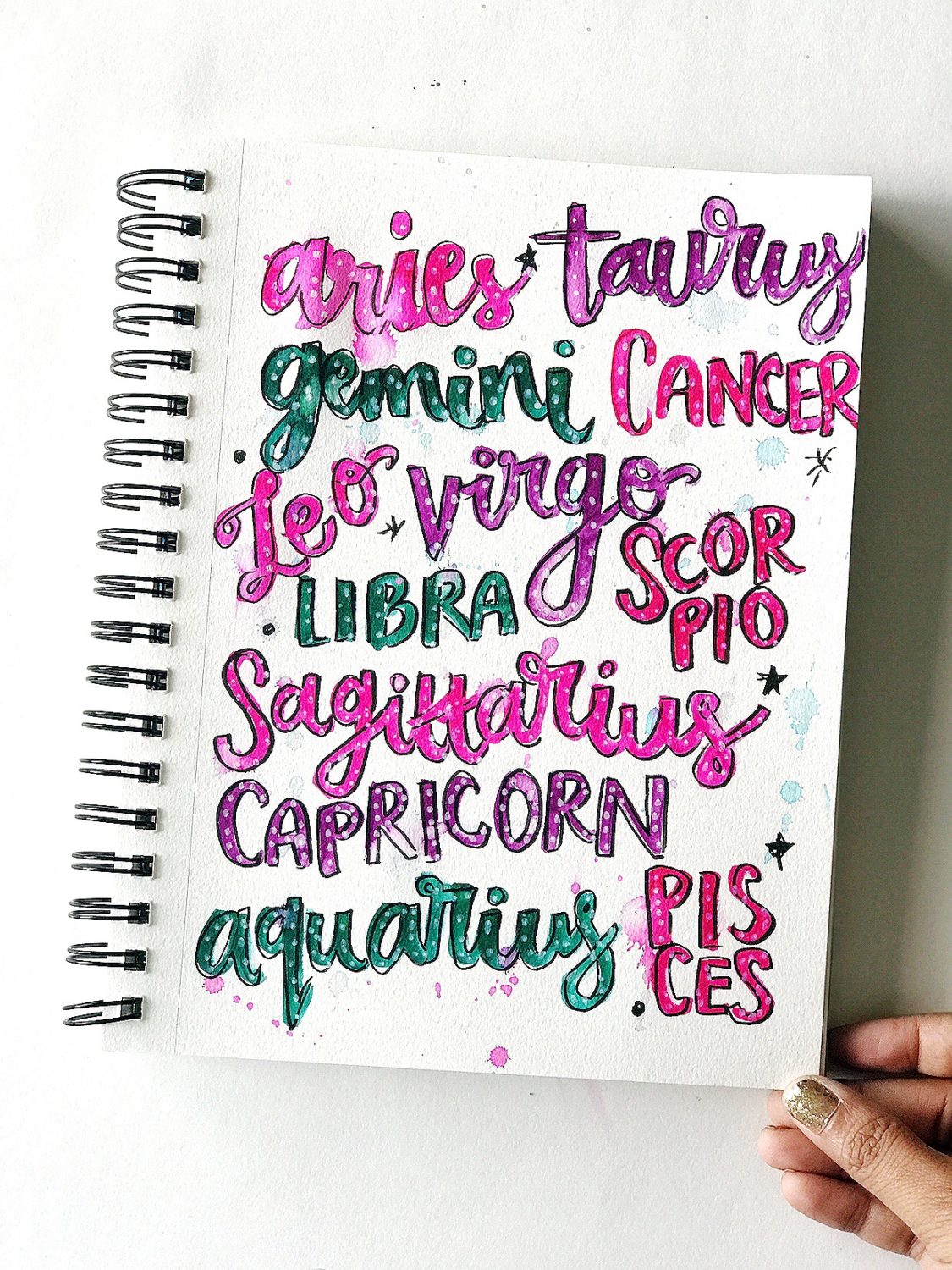 I mixed and matched the styles to to bring some interest to the lettering. I love the colors of the Dual Brush Pens the most!
Hope you enjoyed this tutorial friends!
Smitha
Find me on instagram: @theshinynest